Storytime at Duncan Public Library
By , March 20, 2013
I was hired as director of the Duncan Public Library 3 years ago with the direction to make remodeling our children's department my top priority. Tucked into a corner of the main floor, the children's section was crowded and had no room for storytimes and activities. To have storytime, our children's librarian would have to line the children up and walk them across the parking lot to an annex building. Before storytime, she would have to load her equipment into a wagon, carry it to the annex, set it up and then reverse the process when storytime was over. The office of library development recommended Paula Wenstrom of Cultural Surroundings as a consultant for our remodel. Paula took a look at our space and suggested flipping the present children's section with the adult nonfiction section and adding a Nana Wall to make the space flexible so that by closing the wall, we could have another room. When not in use, the wall could be opened to provide more space for reading or playing.
Funding for the wall was provided with a grant from the Sarkey Foundation of Oklahoma and our local Friends of the Library organization. Installing the Nana Wall into existing construction was a little tricky, but with the help from the NanaWall representatives, it was installed efficiently with minimal disruption to our library schedule. To create a little more privacy when the wall is unfolded, Paula provided some cut grass frosting at the bottom of the wall that fades to butterflies and dragonflies against clear glass at the top.
We recently held our annual Friends of the Library meeting in the children's section behind the Nana Wall. They were astonished at how attractive the wall i and how soundproof it is when closed. No longer do our children have to leave our building to travel across the parking lot for storytime. Miss Darbie has her supplies in a handy closet and storytime space can be converted by simply sliding the wall into place.
Photography courtesy of Amy Ryker, Duncan Public Library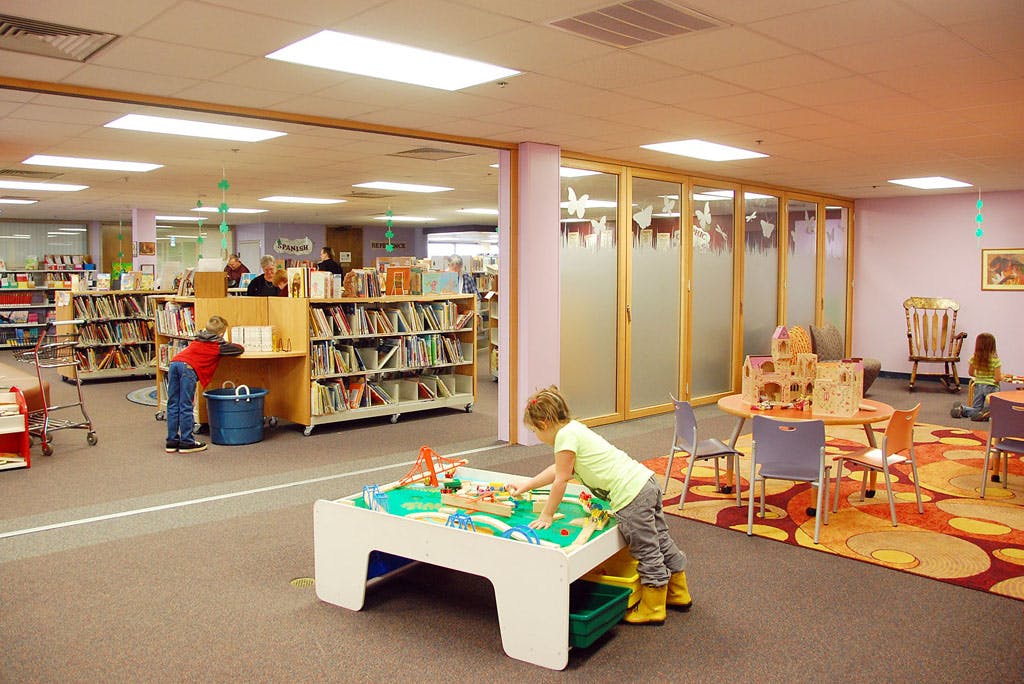 Photography courtesy of Amy Ryker, Duncan Public Library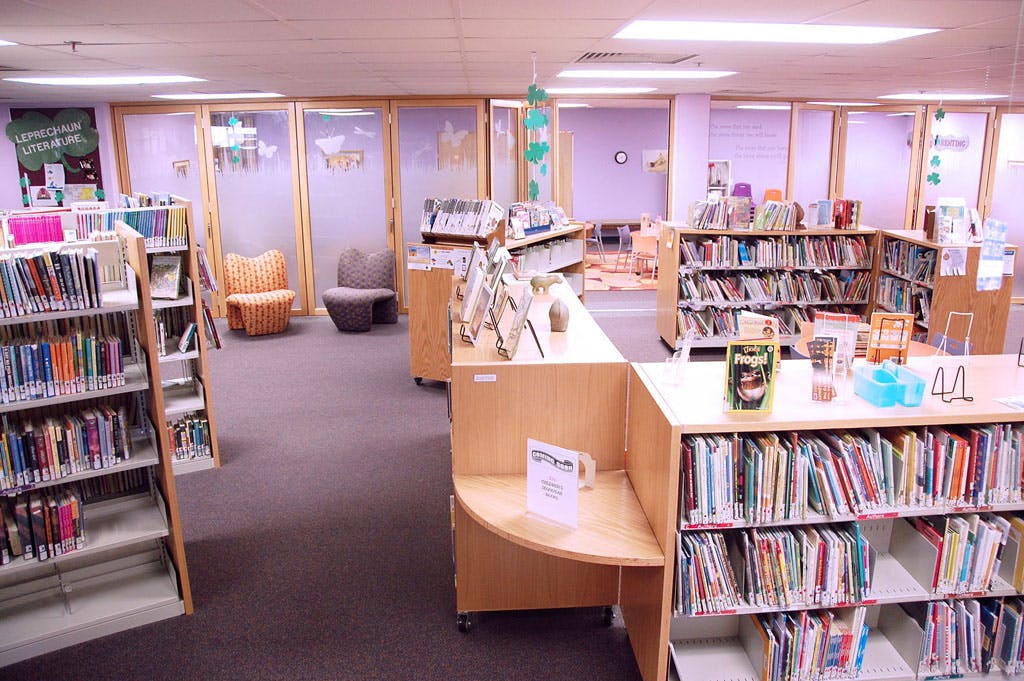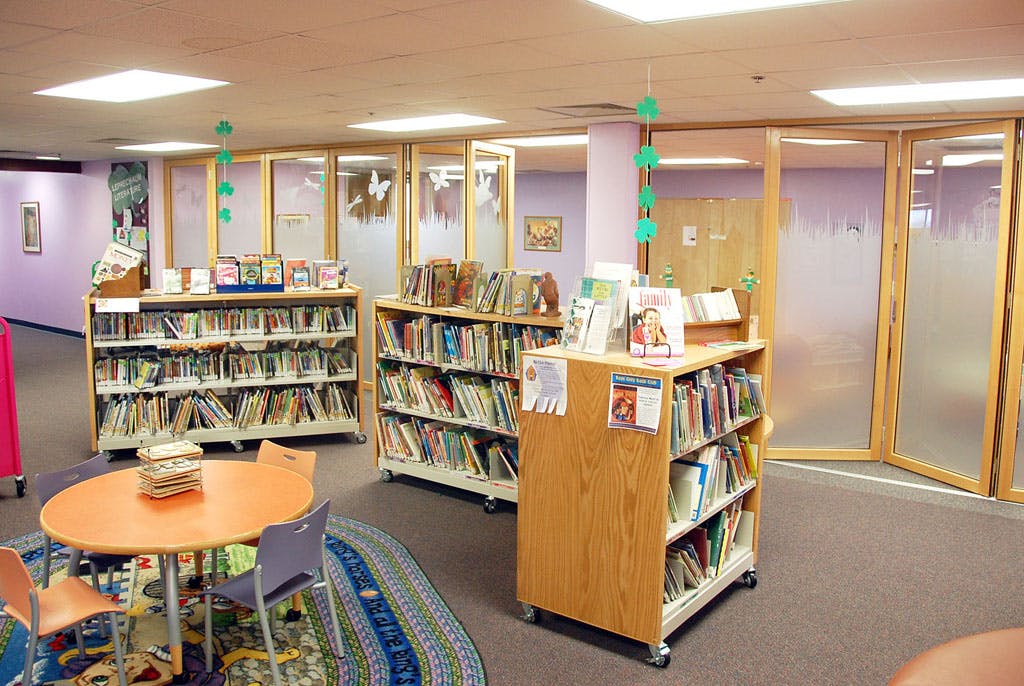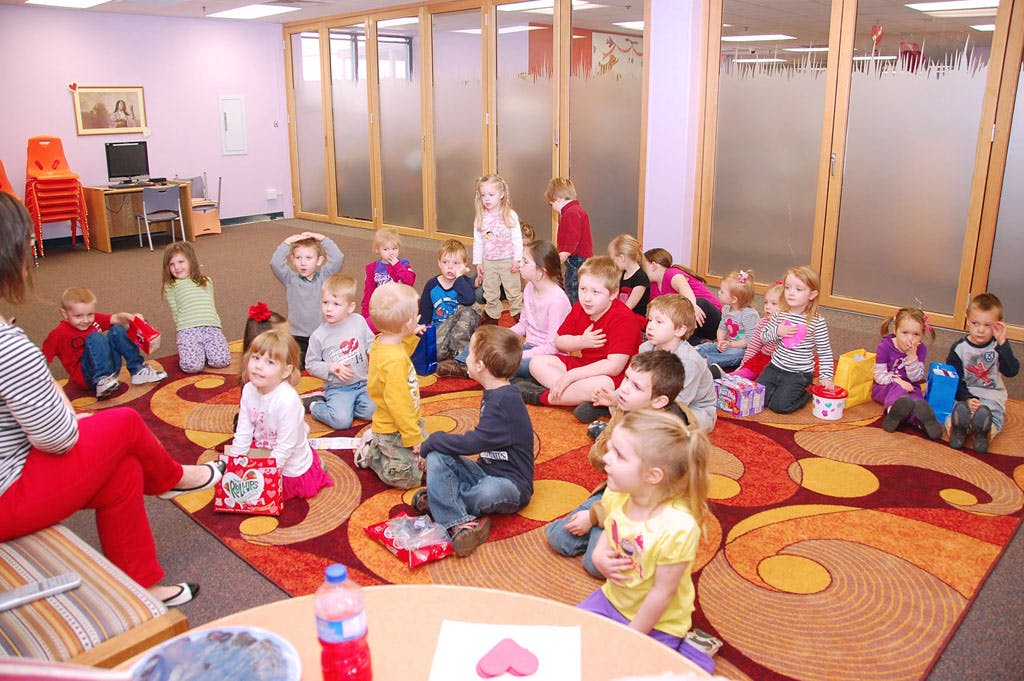 Photography courtesy of Amy Ryker, Duncan Public Library