The Talk of Town
By , September 25, 2013
Introduced to the restaurant industry twenty-five years ago, Dave Scharf started his career waiting tables at The Keg where he met his future wife, Heather. Despite leaving the industry and becoming a radio host for 18 years, little did he know that he would soon open up his own restaurant in Ottawa called The Flying Banzini. "I moved from Saskatoon to Ottawa in 2011 and I looked for a radio job to no avail. So, I decided to open up a restaurant" says Dave whose spontaneous, fun, witty and whimsical character mimics the experience his restaurant provides.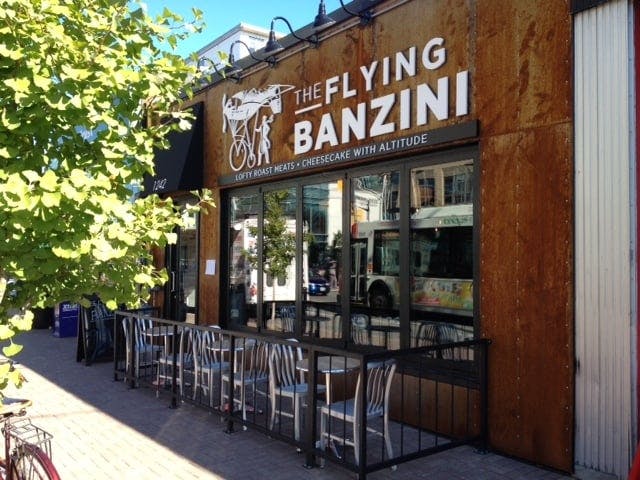 When traveling the world, Dave not only remembers the tastes of good foods but more importantly his dining experience. He says, "To be sure, I love food, but I really love the experience." After being introduced to NanaWall by his architect, Gord Erskine, and builder, Gary Romkey, it only seemed natural to him to install a NanaWall system to create a unique indoor/outdoor dining experience for his customers.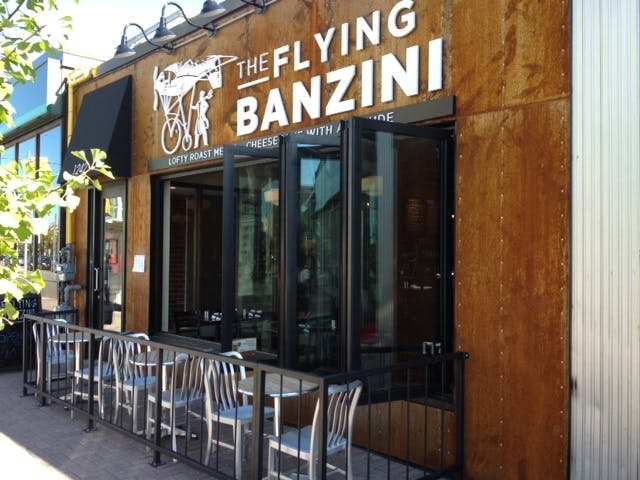 "I like that the whole front wall of the restaurant opens with no posts in the middle AND it's not an overhead door which is an option that a lot of Ottawa restaurants use" says Dave. "The overhead doors are drafty and not attractive." He adds, "It is a very well engineered and aesthetically beautiful product. I could not be happier."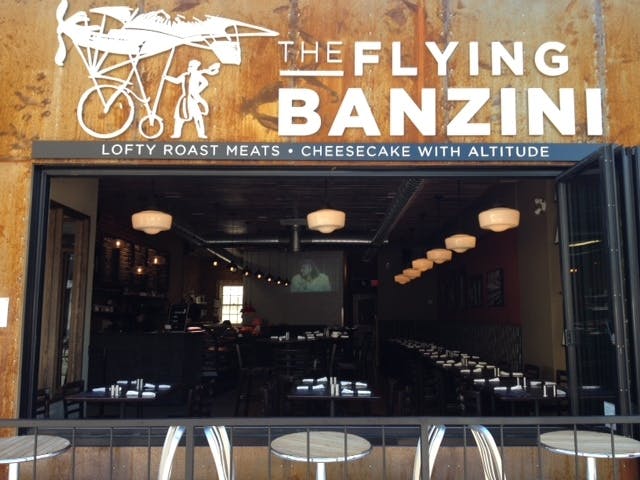 "The NanaWall looks awesome open or closed. Customers LOVE the ability to bring the street right into the restaurant by opening the wall. It also connects my small sidewalk patio (six seats right on the same level as the interior) to the inside experience" explains Dave. The Flying Banzini, opened less than a month ago, has received amazing reviews. Lynn Noel shares her experience via a Facebook post: "Had lunch here today - best Panini sandwich ever! Mini cheesecakes are to die for and the friendly energetic staff is a refreshing change… thanks for a great experience. We will be back." Looks like Dave and The Flying Banzini staff have succeeded in providing good food and a great experience! If you happen to visit the restaurant, enjoy the indoor/outdoor experience and share your thoughts with us in the comments section below.
For more information about the restaurant, click here.