Thanks to a Little Home Automation, an Old House Gets a Serious Upgrade
By Dwell, Luke Hopping and Carlos Chavarria , July 8, 2016
A freshly blackened veneer is the face of a San Francisco tract house's Cloud-based reinvention.
Climbing the southwest corner of San Francisco's Noe Valley ends anticlimactically in a row of stick-frame houses, built by a single developer in the early 1970s. The block leaves a lot to be desired architecturally, but for Palo Alto transplants Scott MacFiggen and Regina Bustamante, it presented the perfect tabula rasa. Here, high above the city's proud Victorians, they had the distance they needed to turn a basic box into a charred cedar sanctuary that's animated by their careers in high-tech.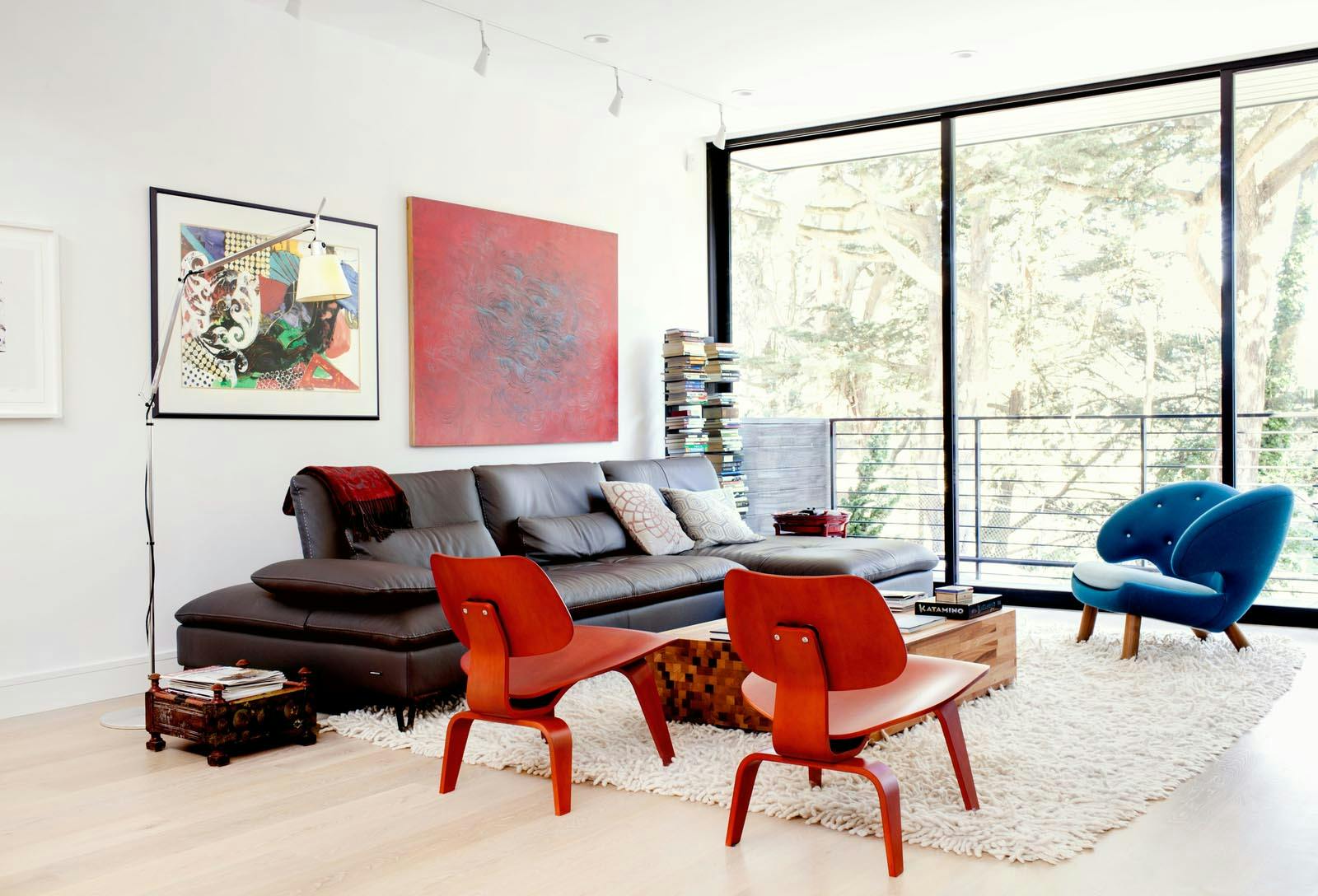 Having spent their whole careers in the industry, Scott, a Dropbox engineer formerly at Facebook, and Regina, who works for an enterprise software company, had grown tired of the South Bay scene. "Palo Alto is a great town, but after a few years, you've done everything there is to do," Scott says.
The pair planned to move to San Francisco full-time to take in all that the city has to offer culturally while managing their more labor-intensive interests, which include gardening and winemaking, with a hand from home automation.
A glass panel was placed along the stair banister to create a transparent pathway for light to travel down from the second-floor skylight. Otherwise, Azevedo left the staircase mostly untouched, a rare exception in her to-the-studs renovation.
Home automation shouldn't be something that's 'in your face'--it should make your life simpler, easier, safer, and more efficient in a natural way.—Regina Bustamante, resident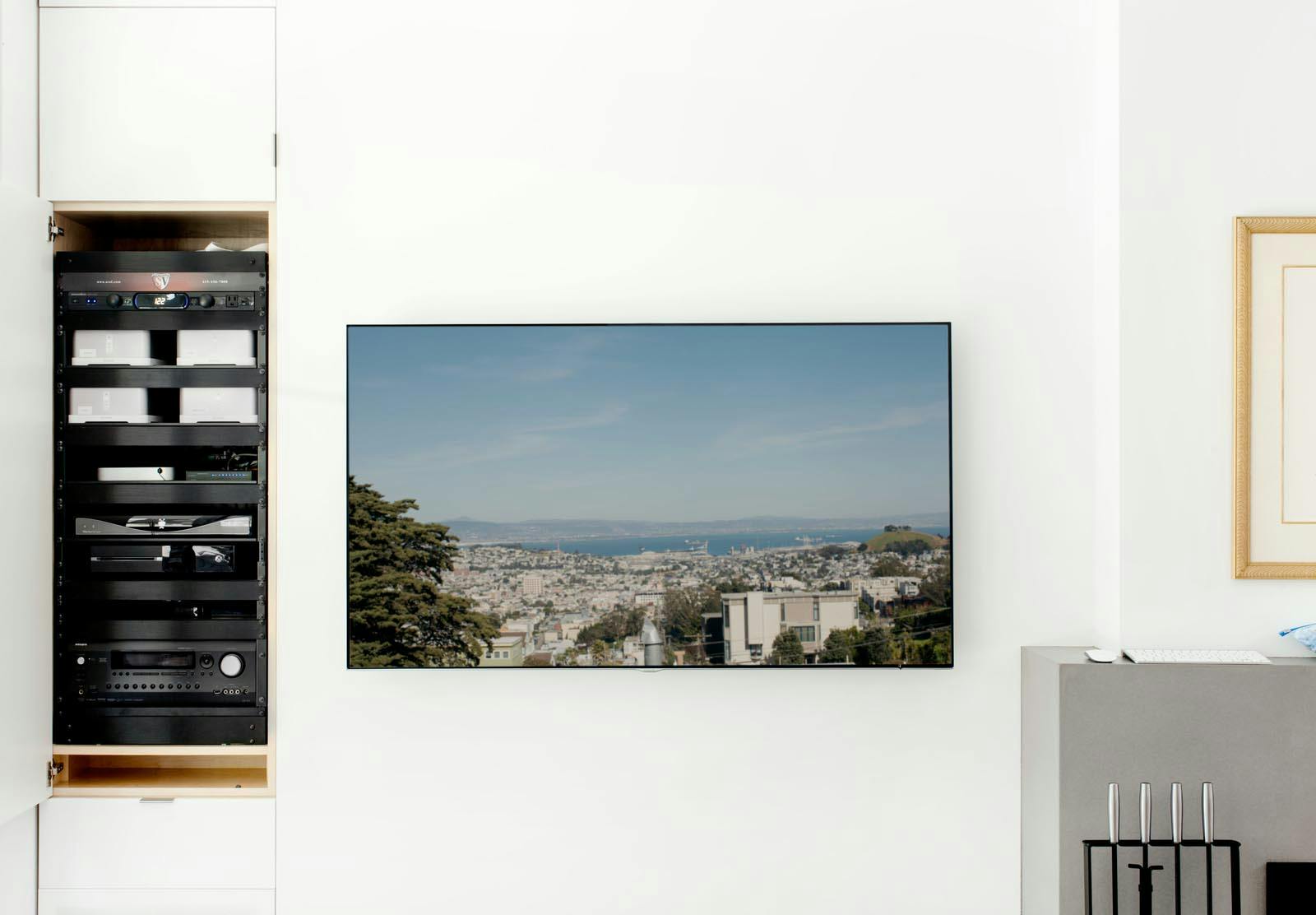 Yet nearly two years of house-hunting turned up nothing but Painted Ladies, historic treasures that they felt squeamish about gutting to fit their tech-forward lifestyle. Regina remembers going on tours where Scott would take one look at the period details and cry, "'Oh no! We'd have to rip this down.'"
All of this made the hillside Noe Valley property, with its dimly lit interiors and wafer-thin walls, perversely appealing. "There was nothing redeeming in terms of culture," says Scott. "We didn't feel guilty doing anything to it." The couple bought the residence immediately and moved in provisionally to gauge what needed to be updated most.
To guide their decision-making, they turned to Christi Azevedo, known in the area for her expertise in modernizing worn-out houses. Azevedo, a longtime architect and practicing metalworker and woodworker, balanced her clients' futuristic vision with her command of fundamentals. "They would bring their style, and I would curate," she says, describing the seven-month process that refashioned the backward house.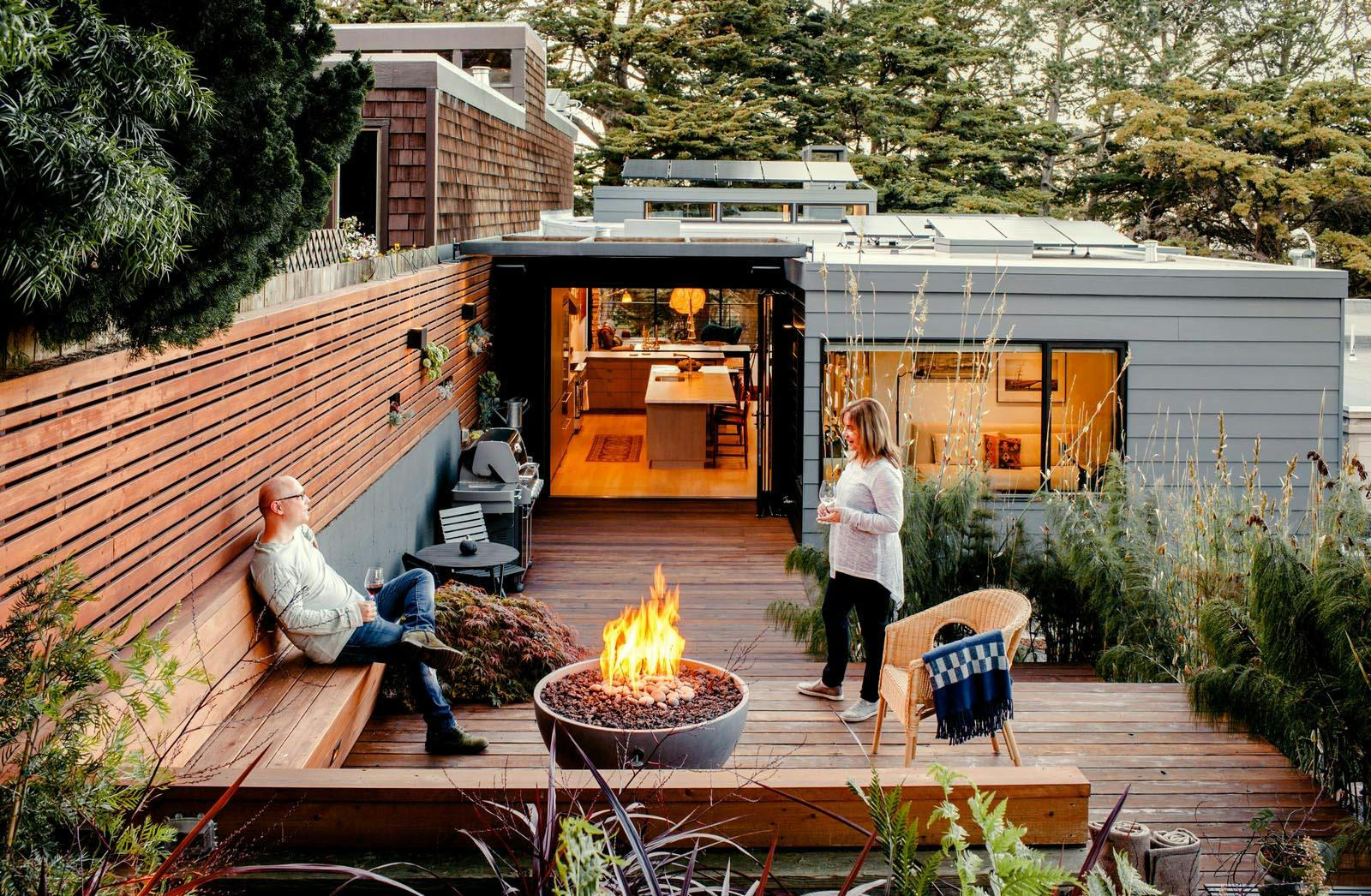 Announcing the home's new chapter is a midnight-black facade, composed of cedar boards that were charred using the ancient Japanese art of shou sugi ban. The couple researched the technique exhaustively, and even considered doing it themselves, before Azevedo convinced them to outsource the job to a Texas studio, Delta Millworks. Overall, they took pains to obtain things locally, from the bathroom tile, courtesy of Heath Ceramics, to the Internet access, provided by San Francisco firm Monkeybrains.
By emphasizing simple pleasures like entertaining and the outdoors, the renovation places people ahead of devices, with gadgets integrated mainly to simplify household management. "Since we work in tech all day, we didn't want to come home to a completely computerized house," Scott explains. A Netatmo weather station tracks the temperature and humidity in their new wine room, while solar panels, paired with Nest thermostats, enable the residents to produce more energy than the household consumes. The same system helps charge the couple's electric car.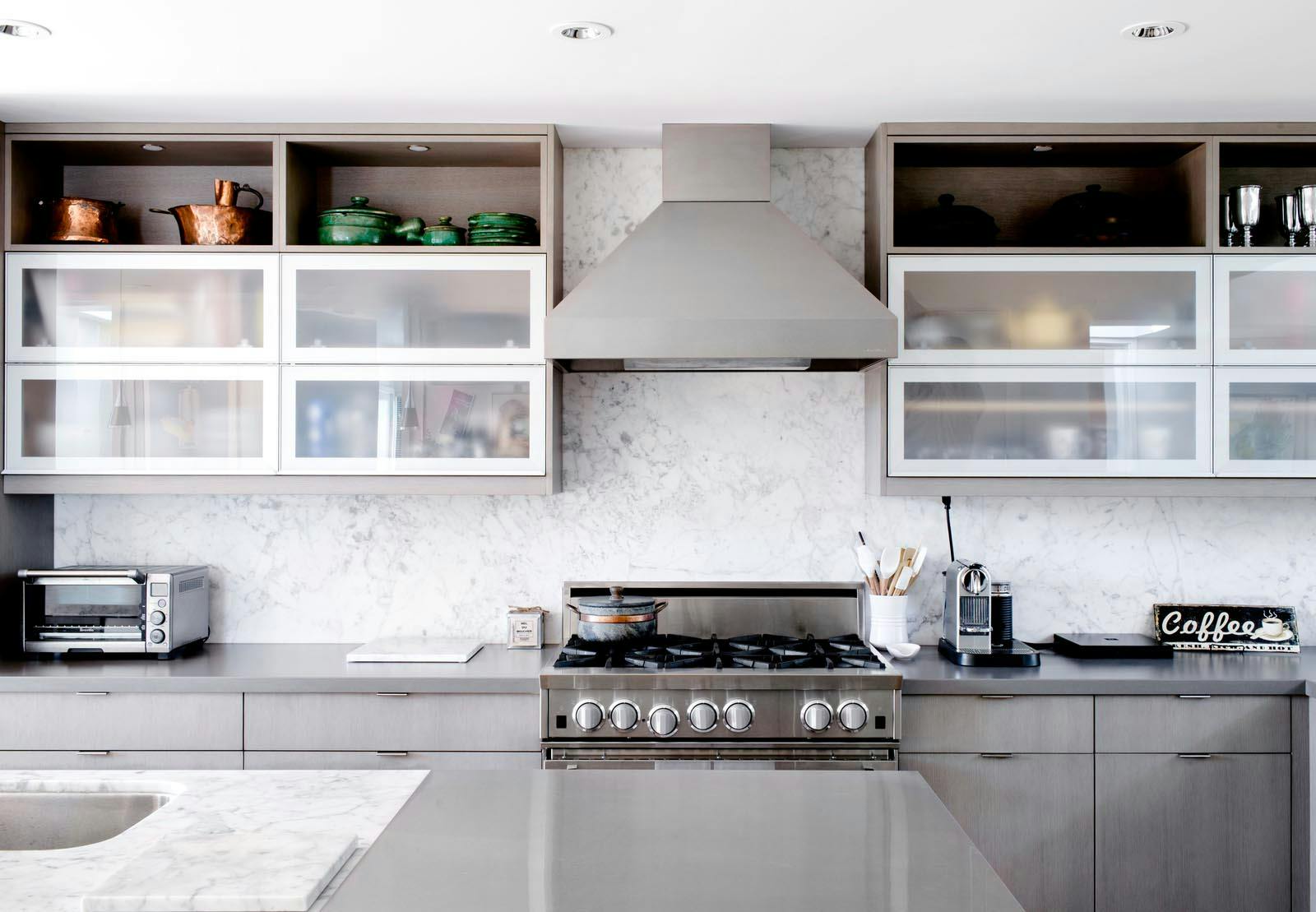 The data-driven home makes way for some more fanciful gizmos, too. Most notably, a video camera is mounted to the chimney and wired to deliver a livestream of the surrounding East Bay to a television indoors. Regina, who was inspired by a periscope Le Corbusier once placed atop a Paris apartment, calls it their "digital window. When the city's veil of fog lifts, it's possible to see all the way to Mount Diablo in Contra Costa County from their sofa.
That theme of connectivity pervades the redesign, where a warren of rooms on the main floor, located above street level, was streamlined. Azevedo took a slightly more sympathetic view of the original home than her clients did ("It was trying to be architectural," she says) and steered them toward preserving the basic floor plan while removing some walls to merge the front balcony, living room, kitchen, and backyard into a single, linear space.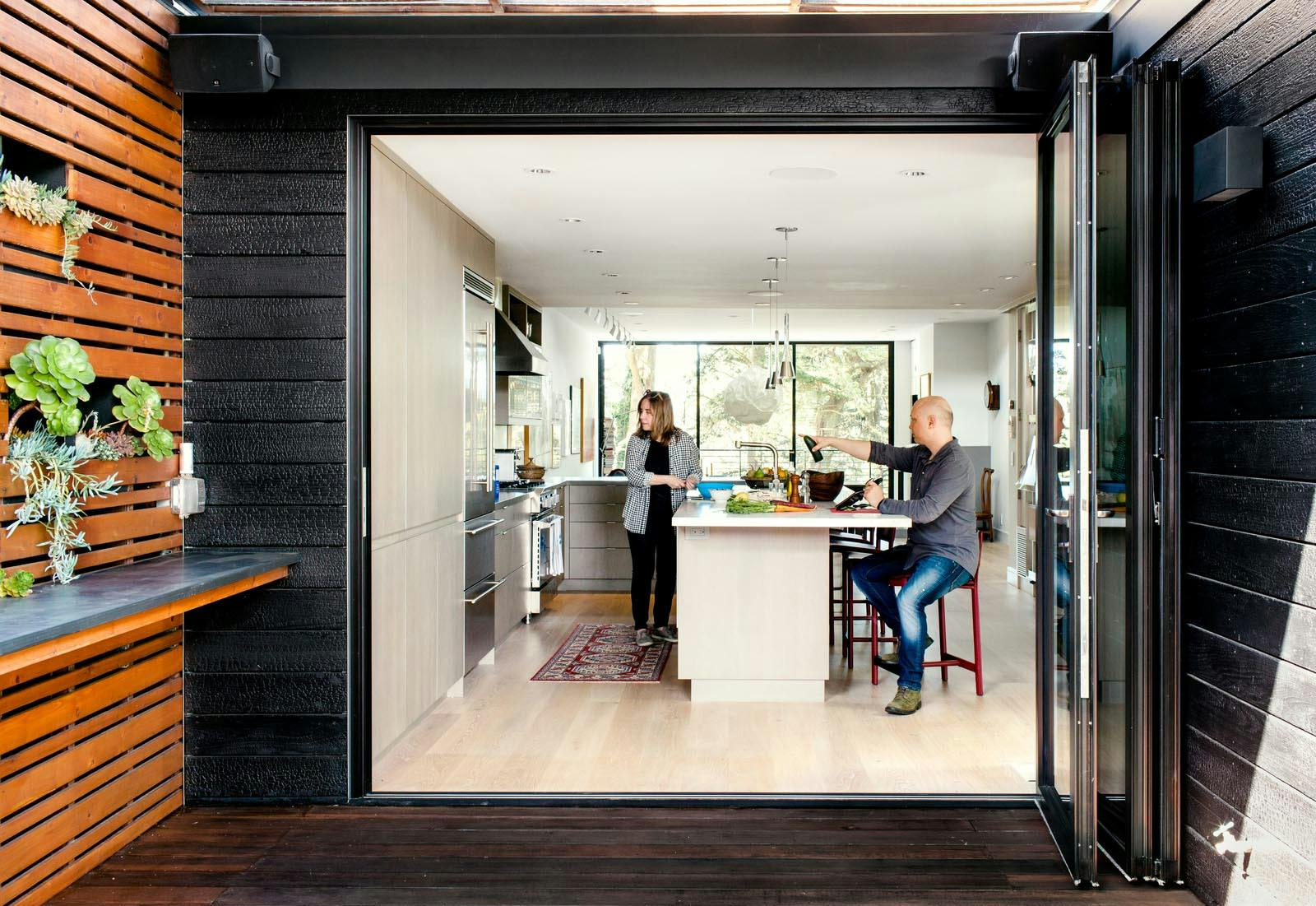 "We made it a little more user-friendly," says the architect, referring to Scott and Regina's request for unobstructed space in which to host and cook. In the rear, a sunken patio was raised to the level of the kitchen, extending the open plan outdoors. With help from landscape architect Patrick Lannan, and plenty of sweat equity, the team reclaimed the neglected backyard and turned an "out-of-control" Monterey cypress into its centerpiece. The couple currently do not use sensors to monitor their garden, but when they travel for work, they can always have a friend check in by granting them a "virtual key" to the property using an app from LiftMaster. It's one of the ways in which tech supports, rather than performs, the more rewarding aspects of home ownership.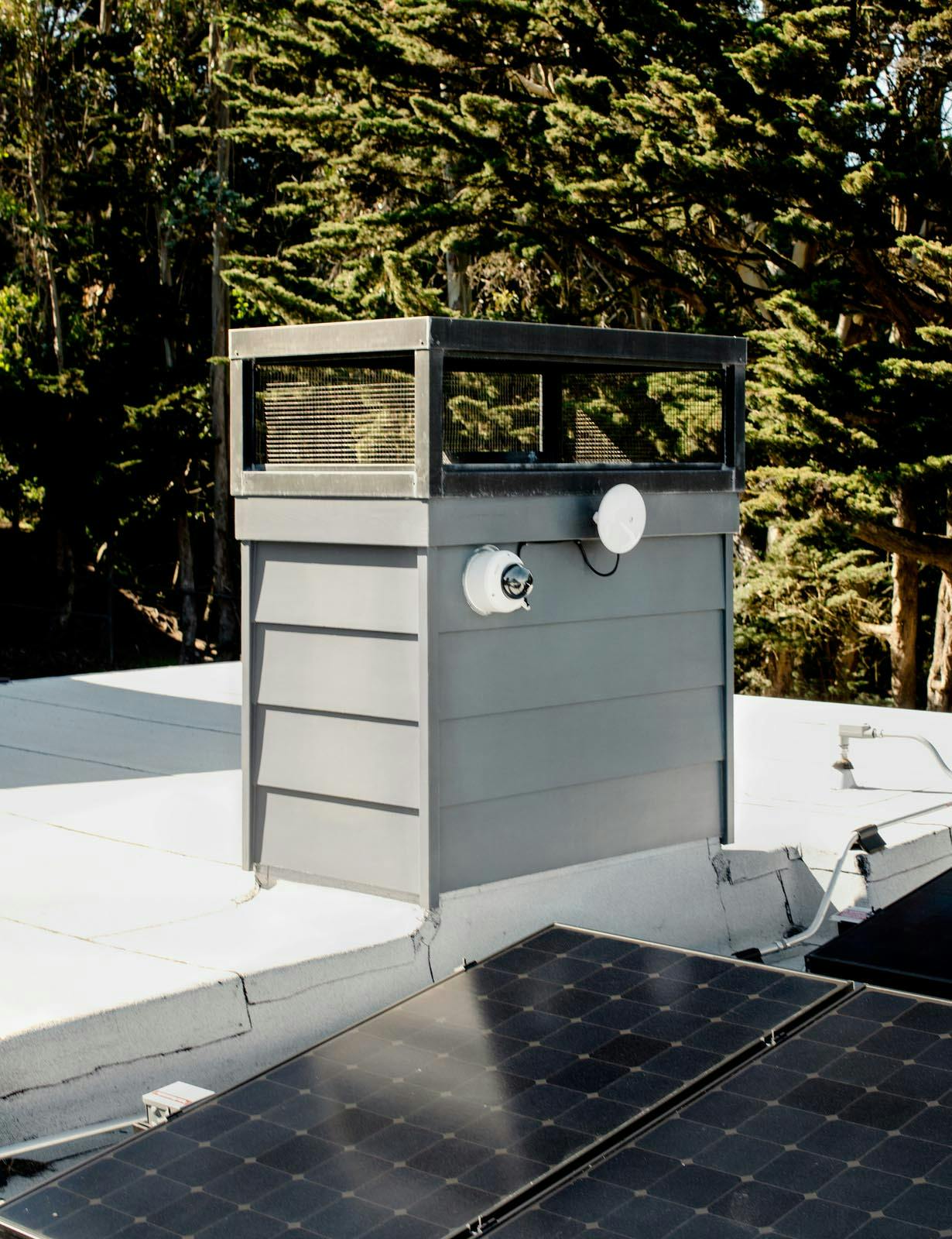 Scott and Regina are always exploring how emerging technologies, from smart cameras to wind turbines, can better their lifestyle. For now, though, they're happy in the knowledge that, if they do decide to upgrade again, their roost won't have to go through the same ordeal twice. "Future-proofing the house was critical to us," says Regina. "As innovation in this industry continues to accelerate, we want to keep our options open."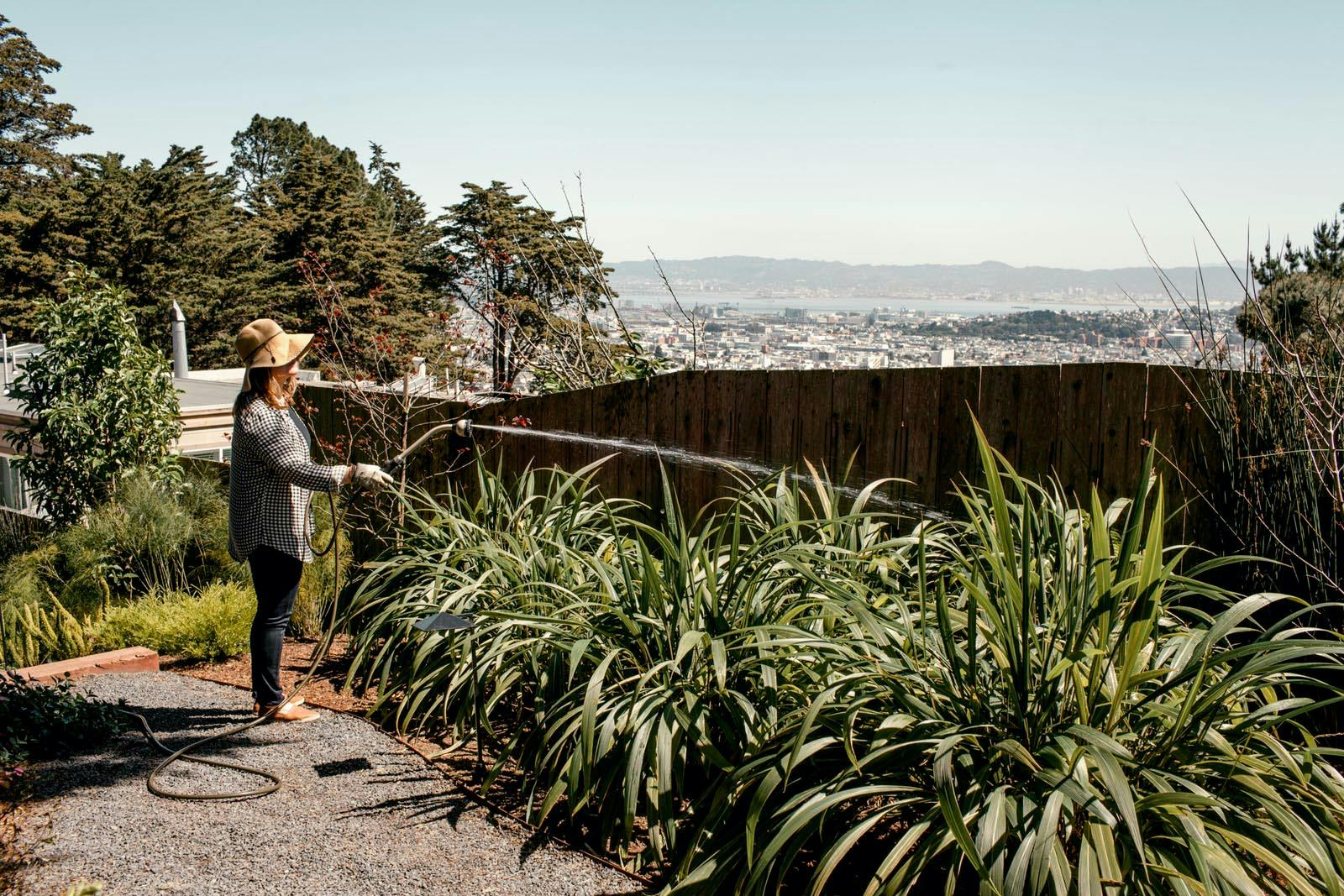 The couple source ideas for their garden from their trips to Japan.
A lot of personal data ends up in the Cloud: You have to trust that these vendors are doing what's required to keep you safe."—Regina Bustamante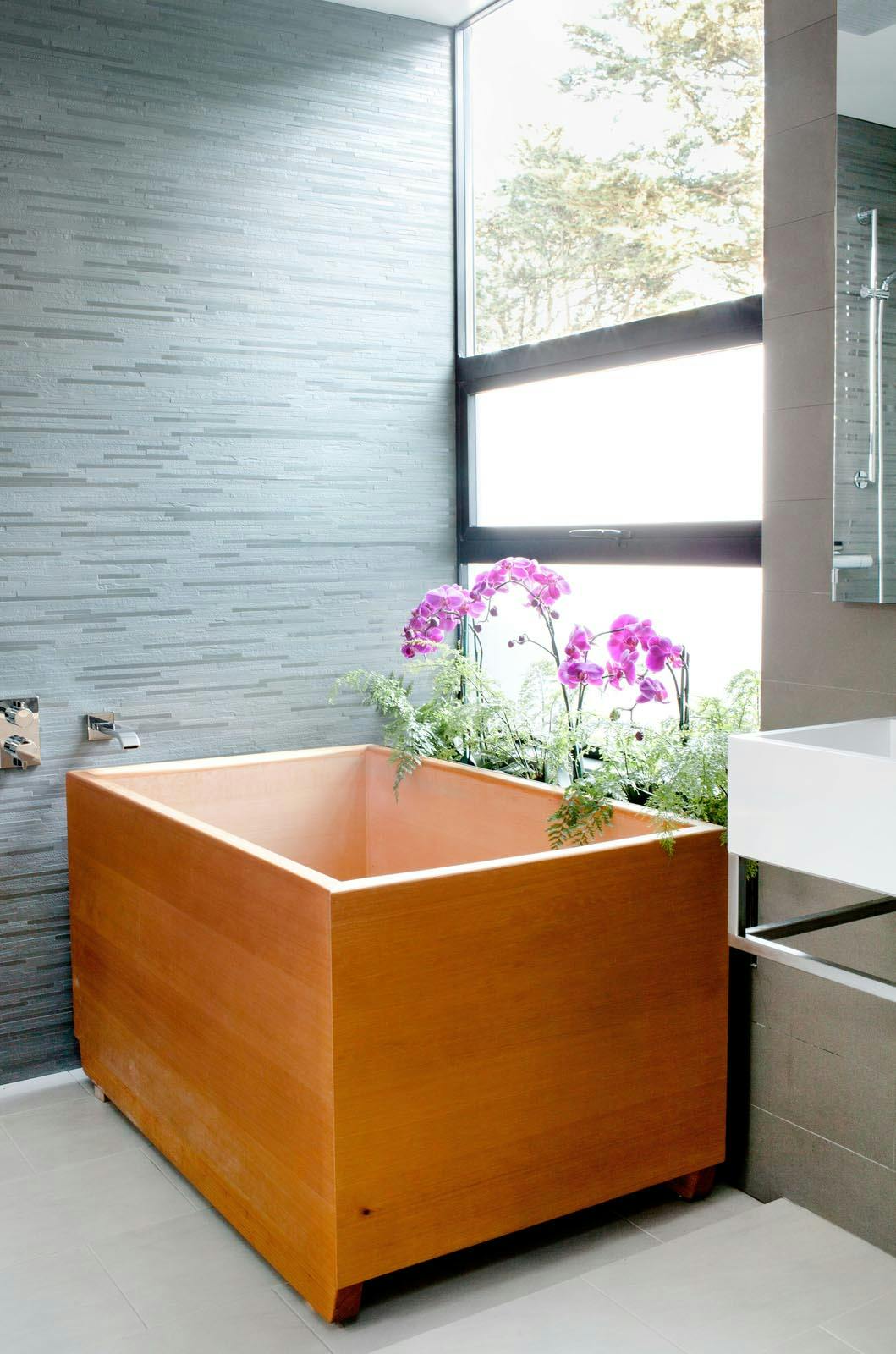 Original Article: Dwell
Photos: Carlos Chavarría<