The Benefits of Generation 4 Acoustic Folding Glass Walls in Interiors
By NanaWall Systems, May 18, 2022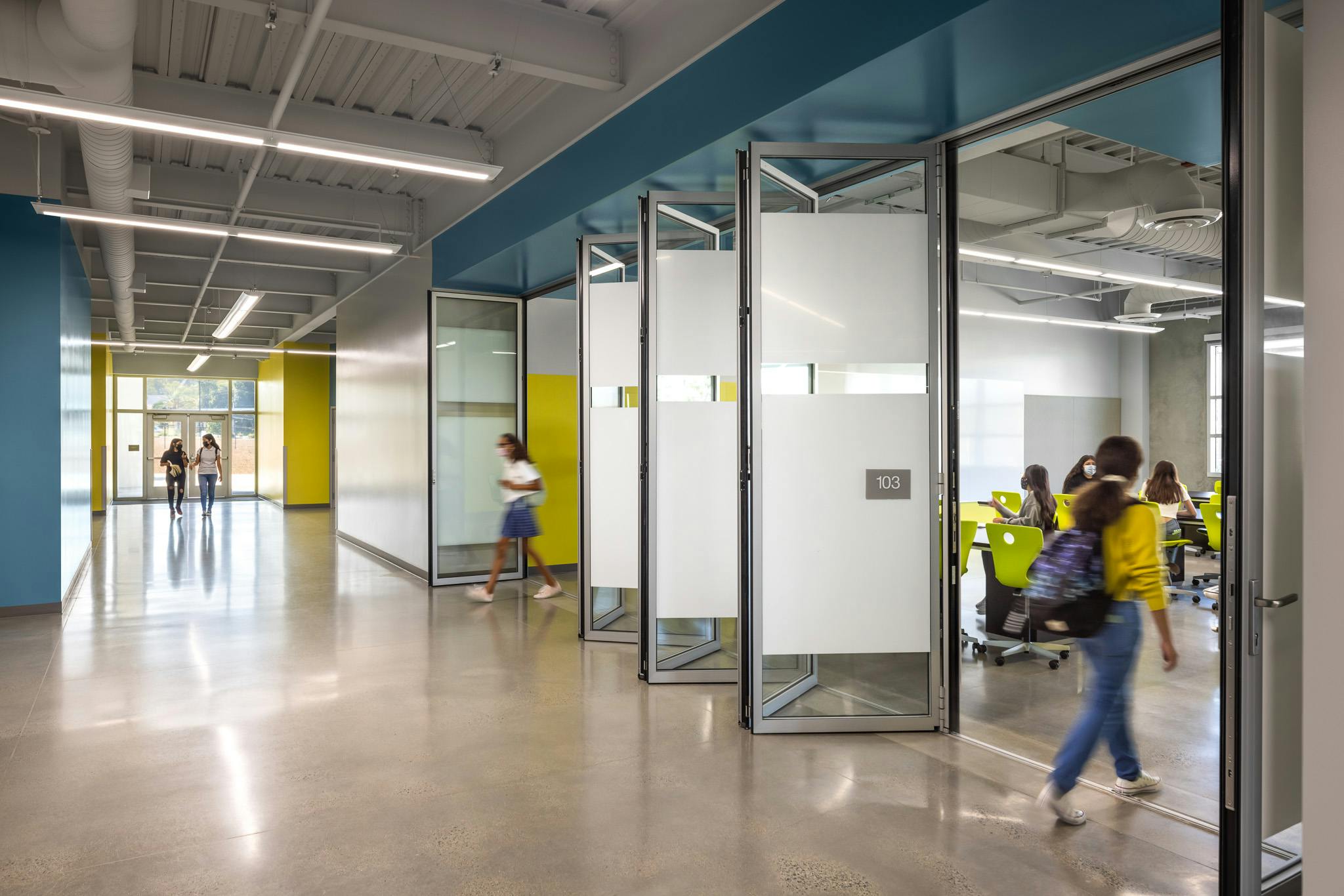 The benefits of opening glass walls are usually centered around the indoor/outdoor experience and biophilic design. Natural daylight, transparency, fresh air ventilation, and flexibility are some of the benefits that make these systems so appealing. Acoustic folding glass walls take the possibilities to another level. These design-forward systems are engineered with acoustically separated framing, specialized gaskets, and sound enhanced glass to make excellent, flexible acoustical barriers within interior space. Let's take a look at the role sound control takes in creating productive, distraction-free, and flexible interiors.
Acoustic Folding Glass Walls: Understanding STC
Sound transmission class, or STC, measures how much airborned sound energy is diminished across a boundary wall or partition. With STC, the higher the rating the greater the sound attenuation capabilities. With monolithic glass, the sound transfer reduces as the thickness of the glass increases, but costs and weight can be a hindrance. To overcome this challenge, laminated glass is inserted between two layers of glass with an additional thin layer of plastic—or a sound-enhanced interlayer. Lastly, each glass layer is composed of two panes with an air cavity in between to enhance sound attenuation.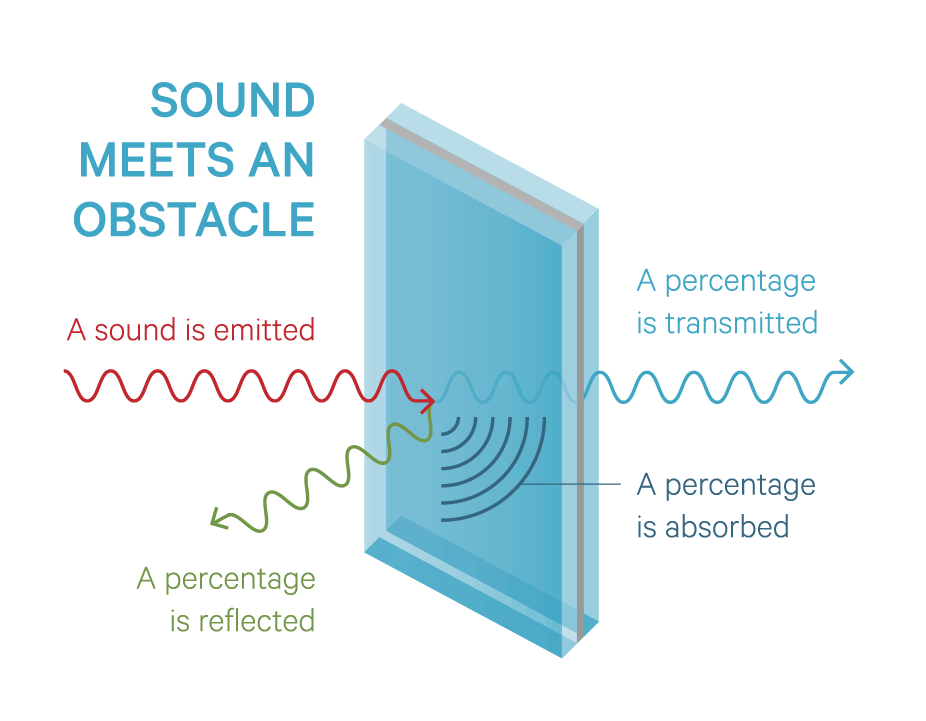 Why Sound Control Matters in Opening Glass Walls
Sound control helps alleviate distractions in workplaces and educational settings which in return helps boost productivity and information retention. In residential spaces, sound control means blocking out annoying exterior sounds like car engines and loud neighbors. Recent studies have found that background noise can affect a child's ability to retain information and can significantly lower test scores. We can only imagine the same effects in office spaces with a decrease in concentration and productivity. With acoustic folding glass walls, these effects can be successfully reduced. Additionally, the transparency of these highly flexible systems maximizes natural daylight, promoting bright, mood-boosting interiors.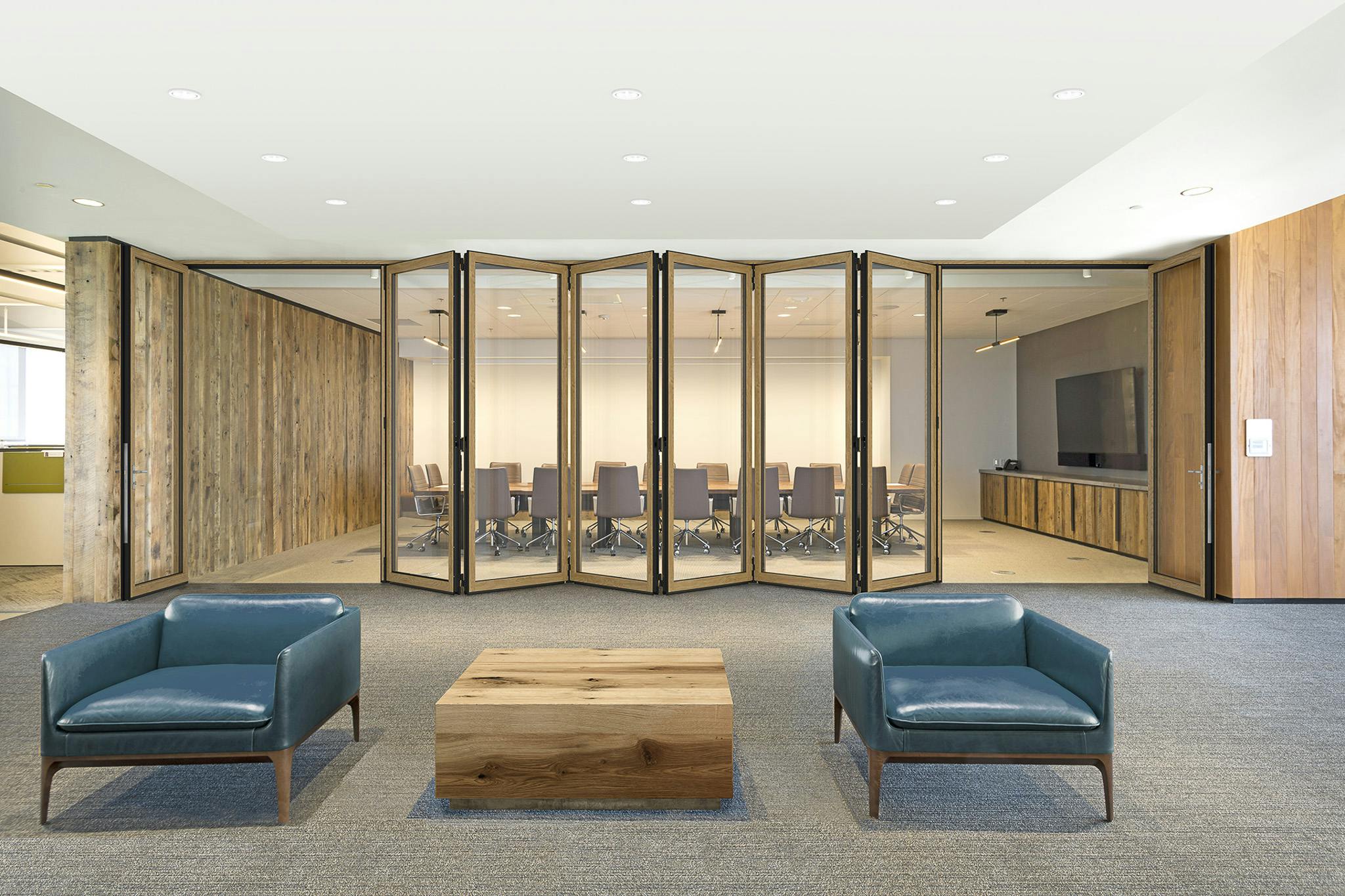 Optimize Space with Flexible Acoustical Folding Glass Walls
As interior partitions, acoustic folding glass walls optimize space and facilitate flexible layouts on the fly. Open concept floorplans can be compartmentalized into multiple workspaces or classrooms, allowing various activities to occur at once without one affecting the other. This gives employees, teachers, and students full control of the space to customize it to the daily needs of the business or teaching curriculum. The acoustical attenuation ensures privacy and minimizes sound distractions from the outside, whether it be a busy office space or a noisy hallway. The transparent nature of opening glass walls enhances visibility, especially in educational settings where teachers are required to monitor students at all times.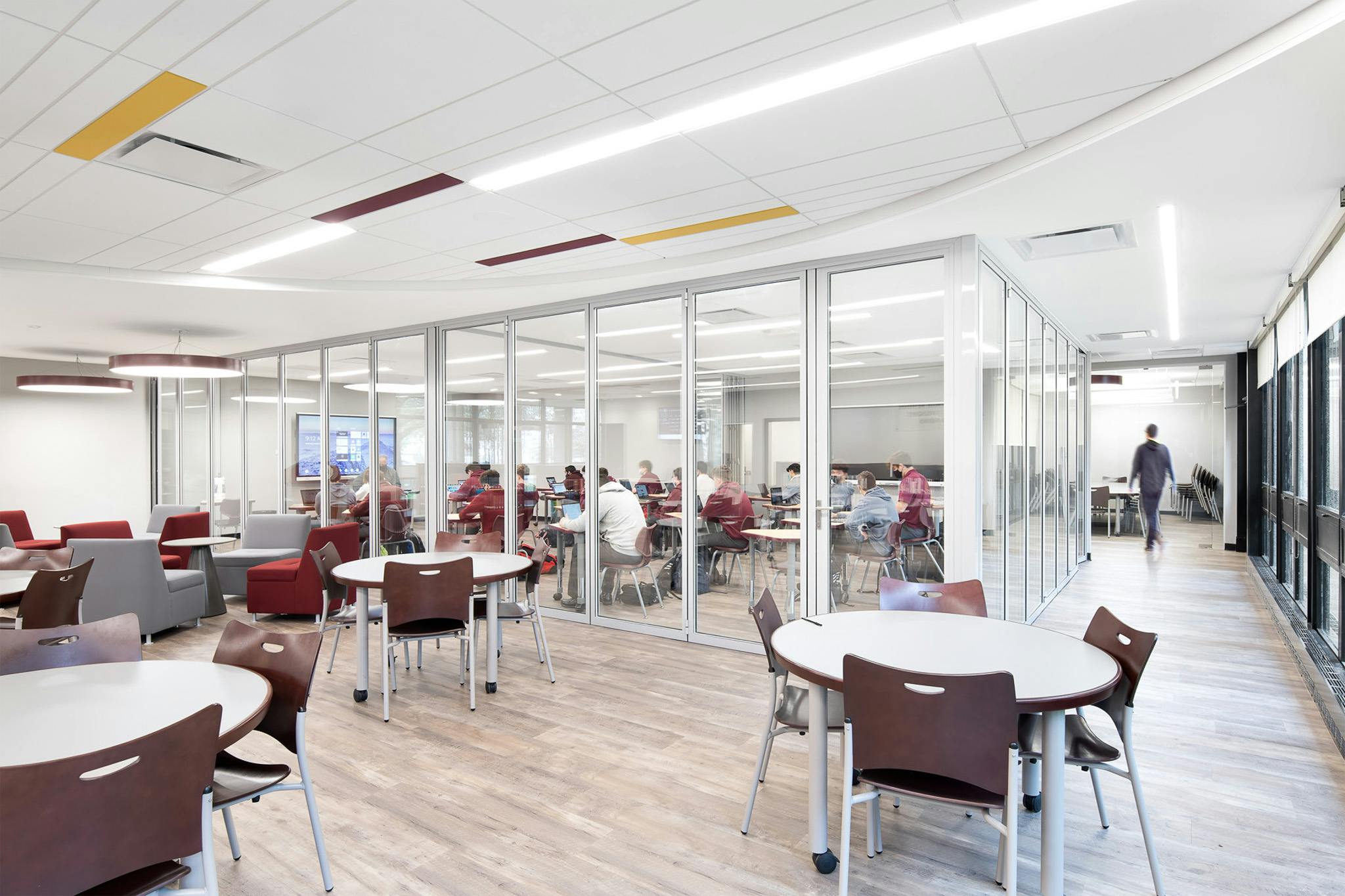 Generation 4 Folding Glass Walls
Generation 4 Folding Glass Walls by NanaWall combines nearly four decades of innovation to create a new level of aesthetics. Offering unique technologies never before seen in the market, these design-forward opening glass walls offer comprehensive solutions to all design challenges. These new systems offer the slimmest frames, smoothest operation, and an array of other benefits like FourFold and SixFold panel sets. These panel sets can be stacked to the left, right, or center of the opening, giving way to larger openings and greater space flexibility. The interior acoustic folding glass walls have been enhanced to offer transformative solutions for both commercial and residential spaces alike. Let's take a look at the options.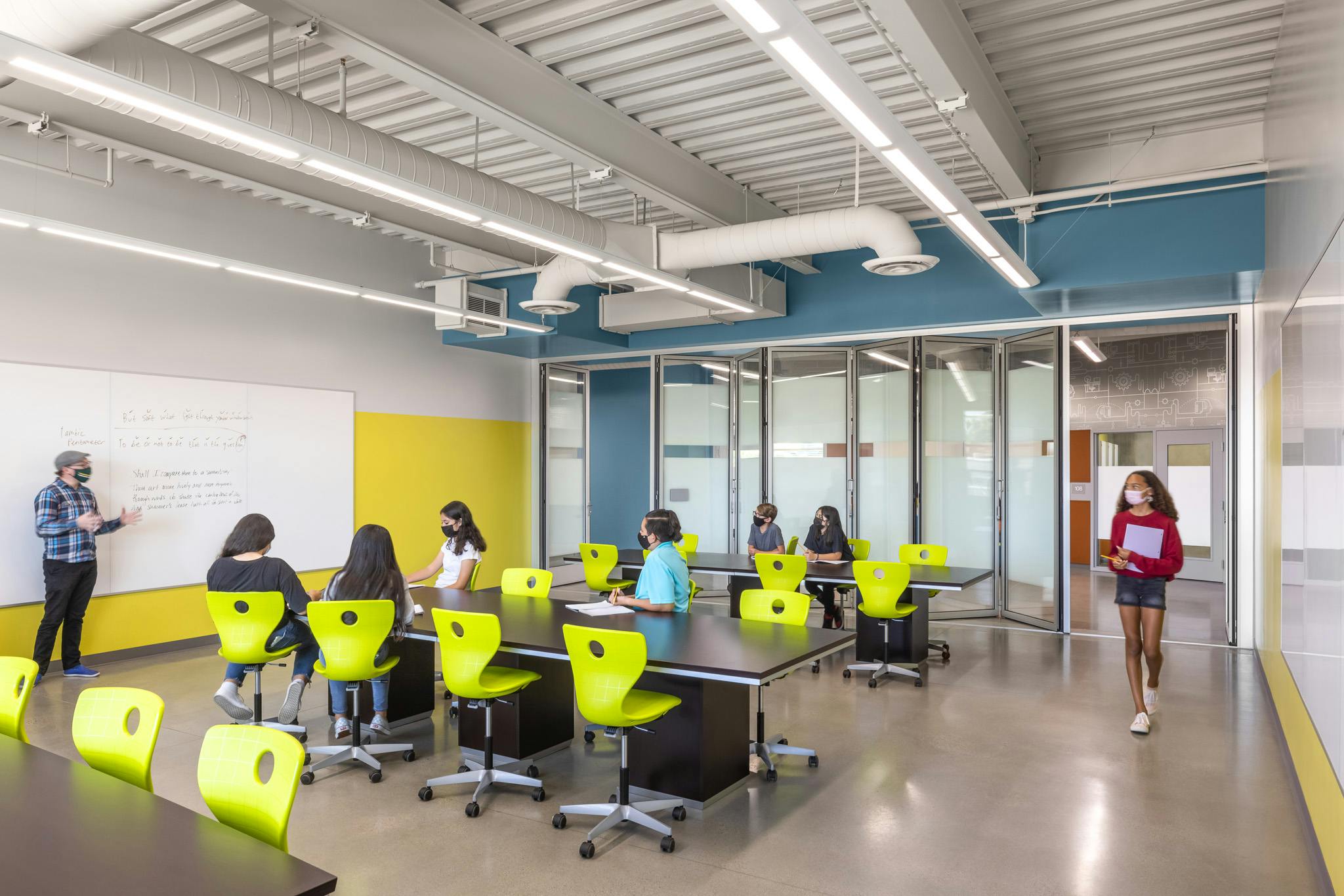 The Only Folding System with Unit STC 45
NW Acoustical 645 can reach sound control up to unit STC 45, the first floor supported system to achieve this. This aluminum framed system combines sleek acoustically separated aluminum framing and specialized gasketing with sound-enhanced glass to achieve unit STC from STC 32 to STC 45. The sleek frames optimize visibility and daylight, both especially important in educational and office settings where interior natural daylighting is desired but acoustical privacy is of concern. This system is offered with two ADA-compliant floor tracks, the Flush Sill, and Minimal Surface Mounted Flush Sill.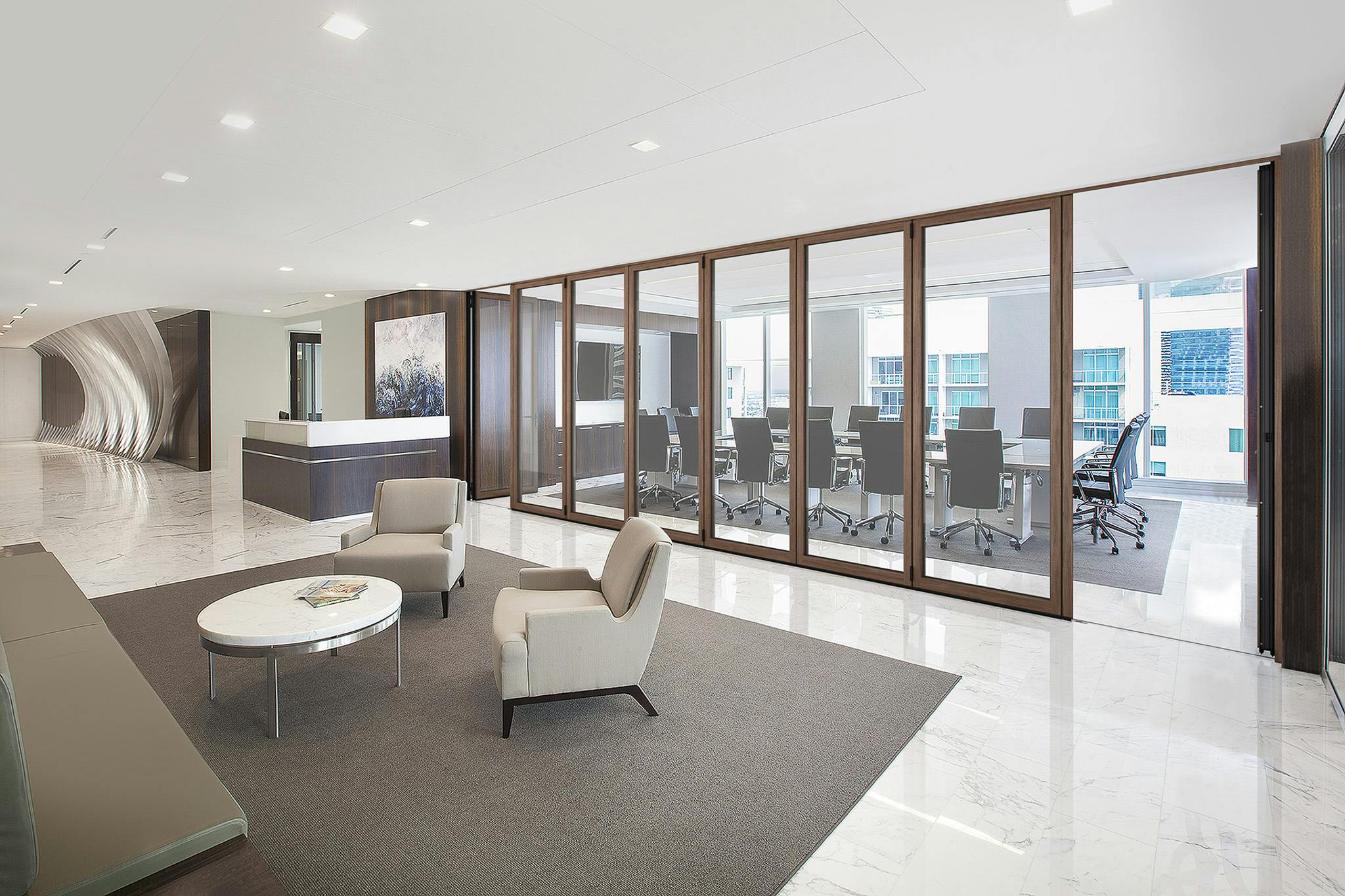 The Only Wood Framed Acoustic Folding Glass Wall in the Industry
NW Acoustical 545 is the first floor supported wood framed folding glass wall that can reach sound control up to unit STC 41. These opening glass walls combine sustainably harvested, solid, single species wood framing and specialized gasketing with sound-enhanced glass to achieve unit STC from STC 31 up to STC 41. Much like its aluminum acoustic counterpart, NW Acoustical 545 is offered with the ADA compliant Flush Sill and Minimal Surface Mounted Flush Sill as well as swing panels to accommodate traffic when the system is closed.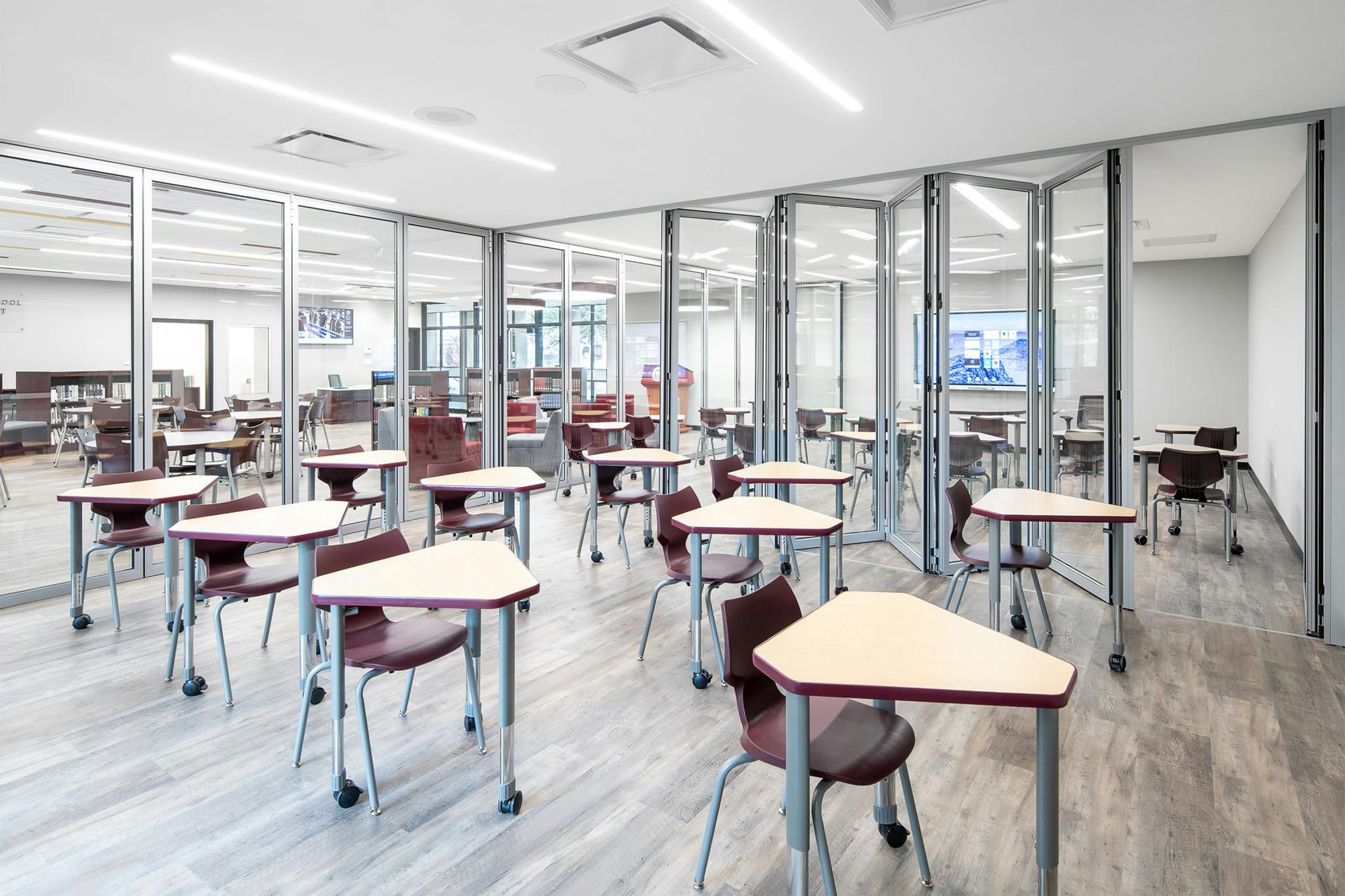 Final Thoughts
With acoustic folding glass walls, interior spaces are elevated with utmost flexibility and the sound control needed to achieve productivity. Spaces are transformed to give employees, teachers, and students complete control of their space based on their daily needs all while reducing distractions and maximizing productivity. Generation 4 NW Acoustical 645 and NW Acoustical 545 offer sound control solutions up to an outstanding unit STC 45 alongside an array of other benefits like the slimmest frames and smoothest operation. Where would you install one?
Discover how others leverage interior acoustic folding glass walls in our extensive applications library!