The Canopy House
By , August 13, 2013

Mary Taylor, a 5th year architectural program student of Team Tidewater Virginia, is participating in the Solar Decathlon competition scheduled in October of this year. Hampton University and Old Dominion University students have split up the work on their Canopy House—Old Dominion is tackling the majority of the engineering aspects of the home while Hampton is focusing on the architecture and communication, and electrical engineering of the project, says Mary. The house mimicking the idea behind the canopy of a tree provides a safe, sunlit environment that enables its homeowners to live an independent life with the key idea of aging-in-place. With an open concept floor, the Canopy House enables wheelchair use and is ADA accessible. The aging-in-place concept allows homeowners to call this house their home for the rest of their lives as it accommodates to individuals of all ages.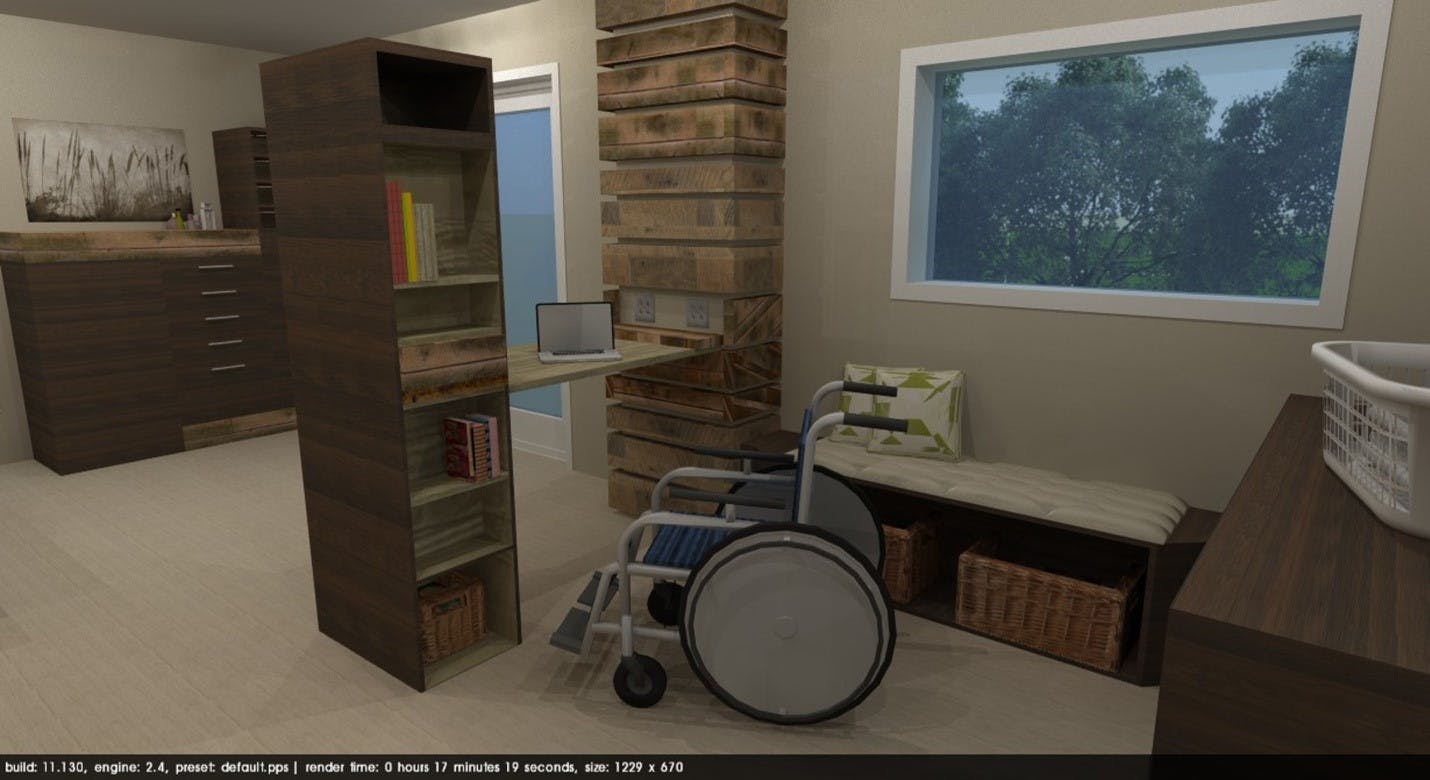 One of the main features of the home includes a NanaWall folding glass wall system located on the Southwest corner of the house, which creates a seamless transition from the kitchen and dining room spaces to the outside deck and backyard. According to Mary, "One of the main reasons we used a NanaWall system was to make the home accessible to everyone and to extend the living space into the outdoors with a gorgeous indoor/outdoor connection." Along with these benefits, when the NanaWall system is open, the western wind passively cools the house creating energy efficiency.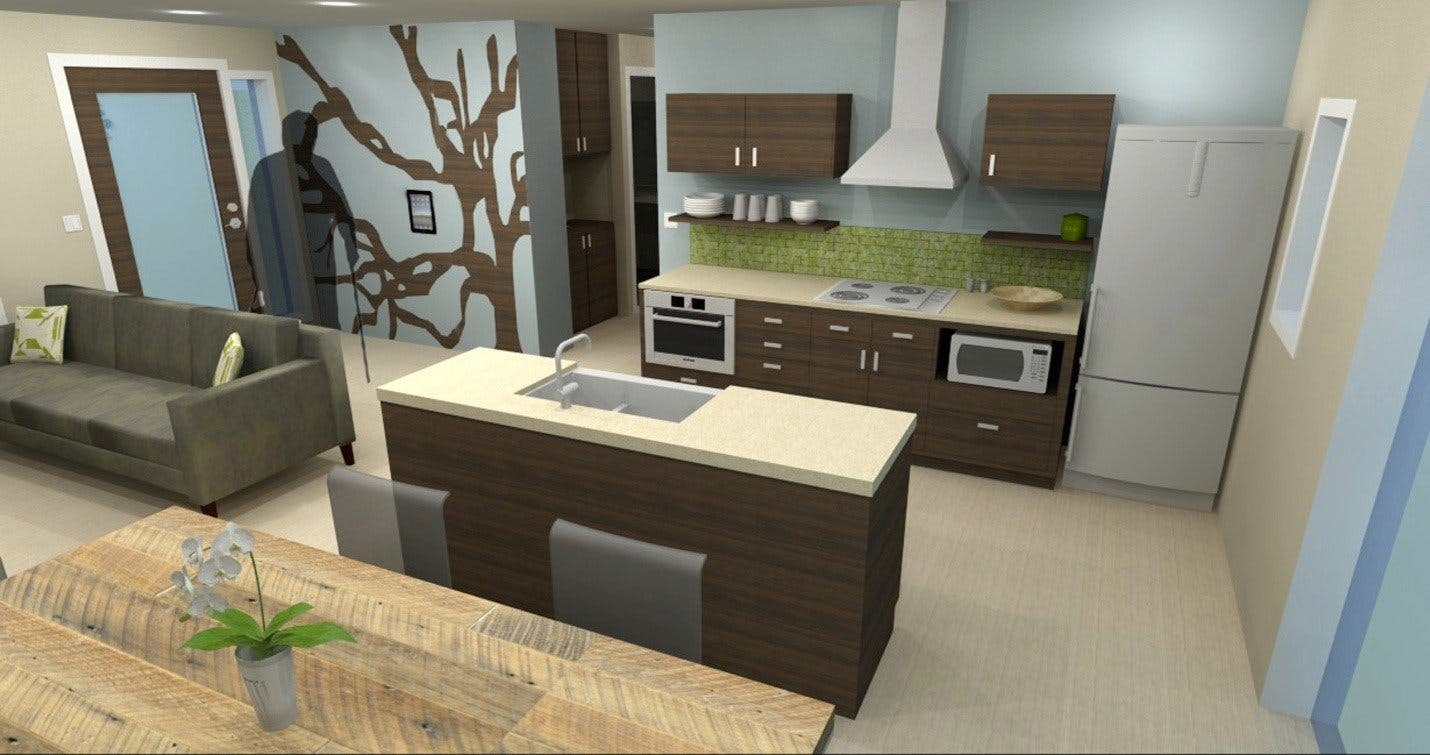 Another unique feature of the home includes the DIEM (Data Integrating Engineering and Mechanics) Wall. All of the home's mechanical systems are centralized within the wall, which provides structural support and simplicity in design. The wall transports the energy from the solar panels and distributes it throughout the home. The HUEE system, a tablet placed on the DIEM wall, provides homeowners easy access to daily and monthly energy consumption and production data enabling homeowners to make educated decisions regarding energy-consumption. With all of the unique engineering details of the Canopy House, it's definitely a house that impresses. Be sure to stay updated on the projects progress by visiting their website and by "liking" their Facebook page. Let us know what you think about the project in the comments below.