The Glen Oaks Poolhouse
By , July 30, 2012
The "Glen Oaks Residence" is a modern retreat perched atop the Arroya Seco in Pasadena. The main intent of the design was to capture spectacular views overlooking the Rose Bowl and Pacific Ocean. This stunning residence was designed by award winning architect Steve Nuetzel, who specializes in difficult hillside constructions. Glen Oaks Boulevard is the main house, where folding walls of glass open onto a cantilevered deck for entertaining. The floor to ceiling glass panels form a "disappearing corner" when open.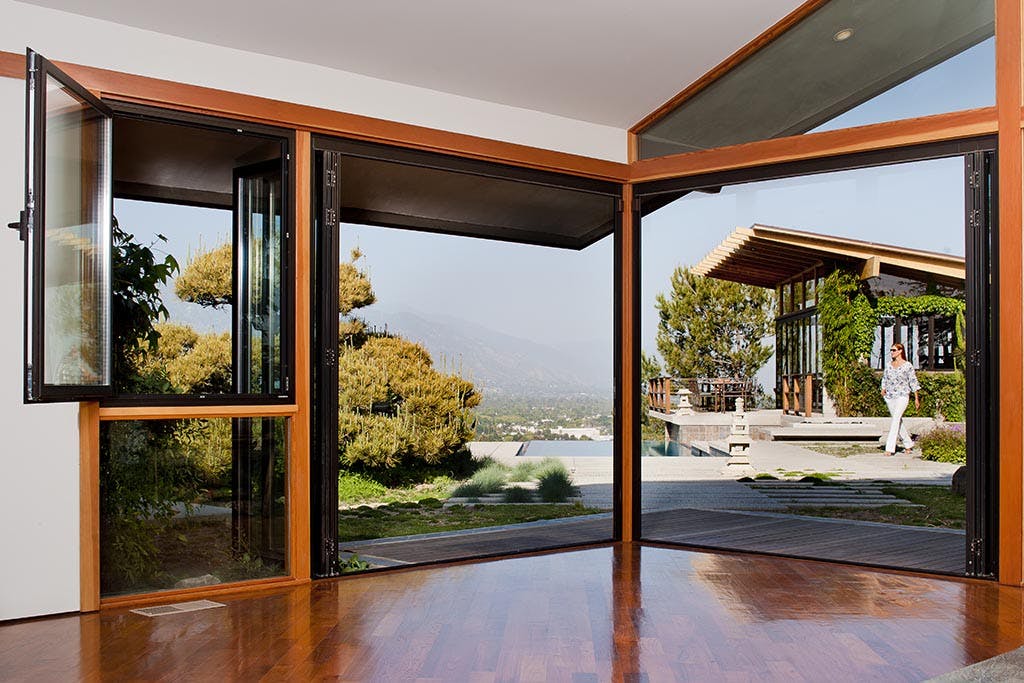 Approximately one year later, the Glen Oaks Pavilion was added as phase two of the project. The pavilion is located directly above a lap pool and spa built along a narrow crest of the large site.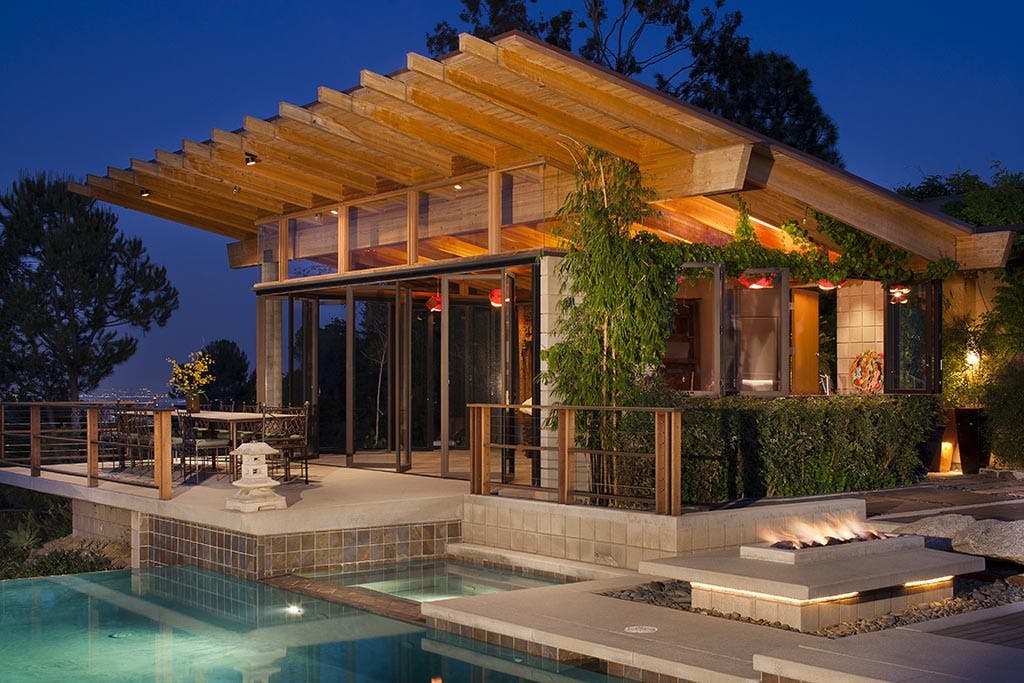 The pavilion takes full advantage of the views and prevailing breezes with folding walls of glass. When open, they turn the structure into an open-air pavilion floating over the pool.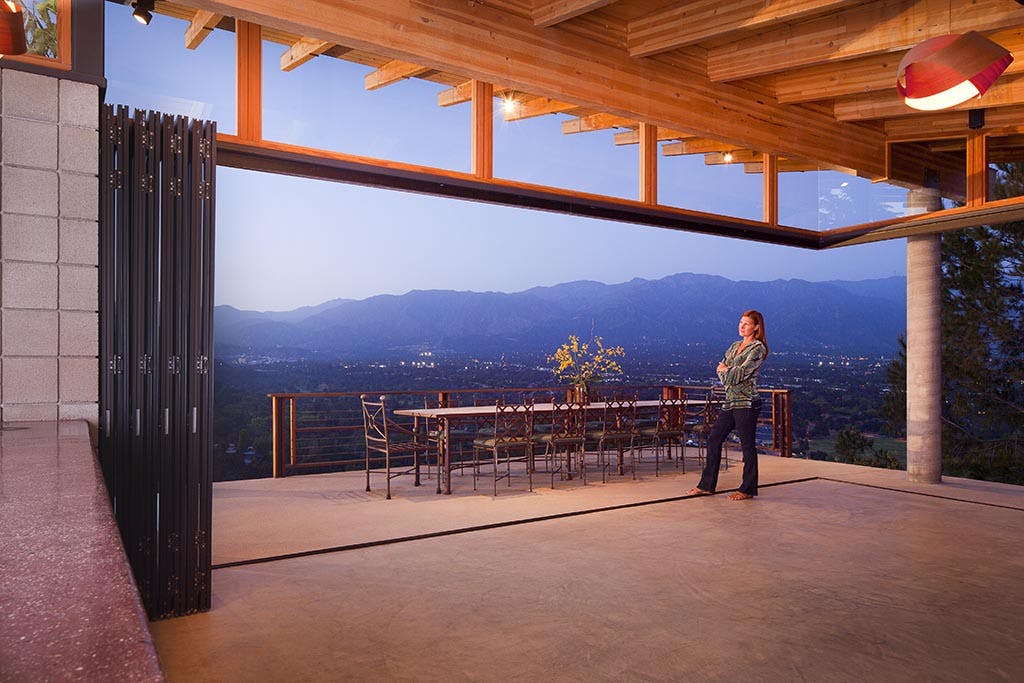 Smaller six-panel folding windows above the sink area were designed as a serving area for guests, since the owners like to entertain a lot.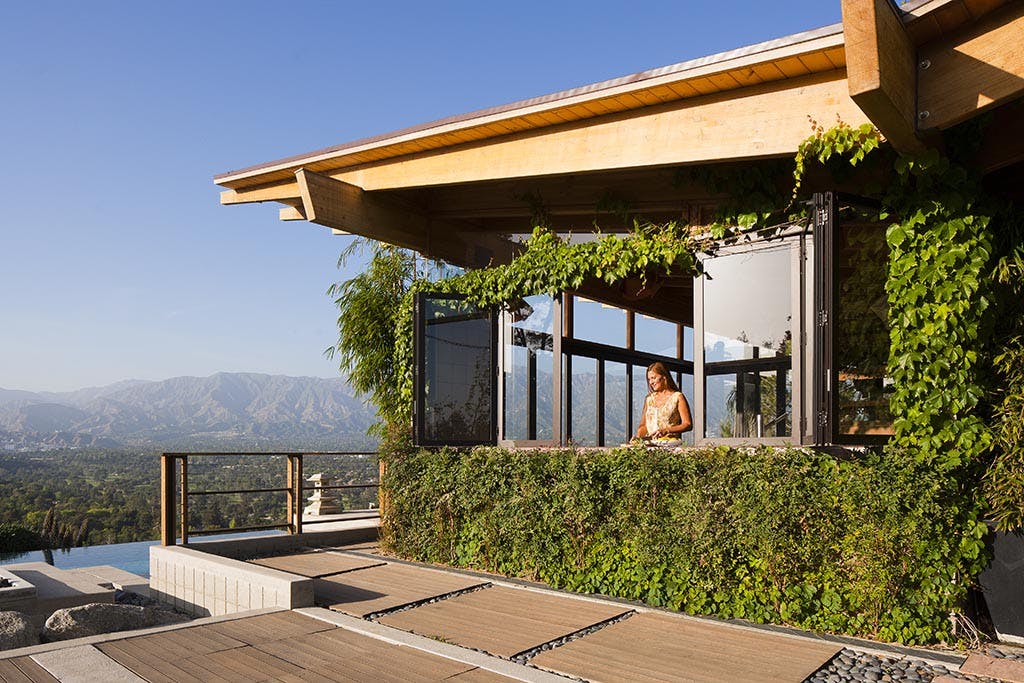 The main house has quite a few tilt-turn windows. The architect likes them because the offer an unbroken expanse of glass, along with ventilation and security.