The Growing Appeal of Accessory Dwelling Units
By NanaWall Systems, November 18, 2020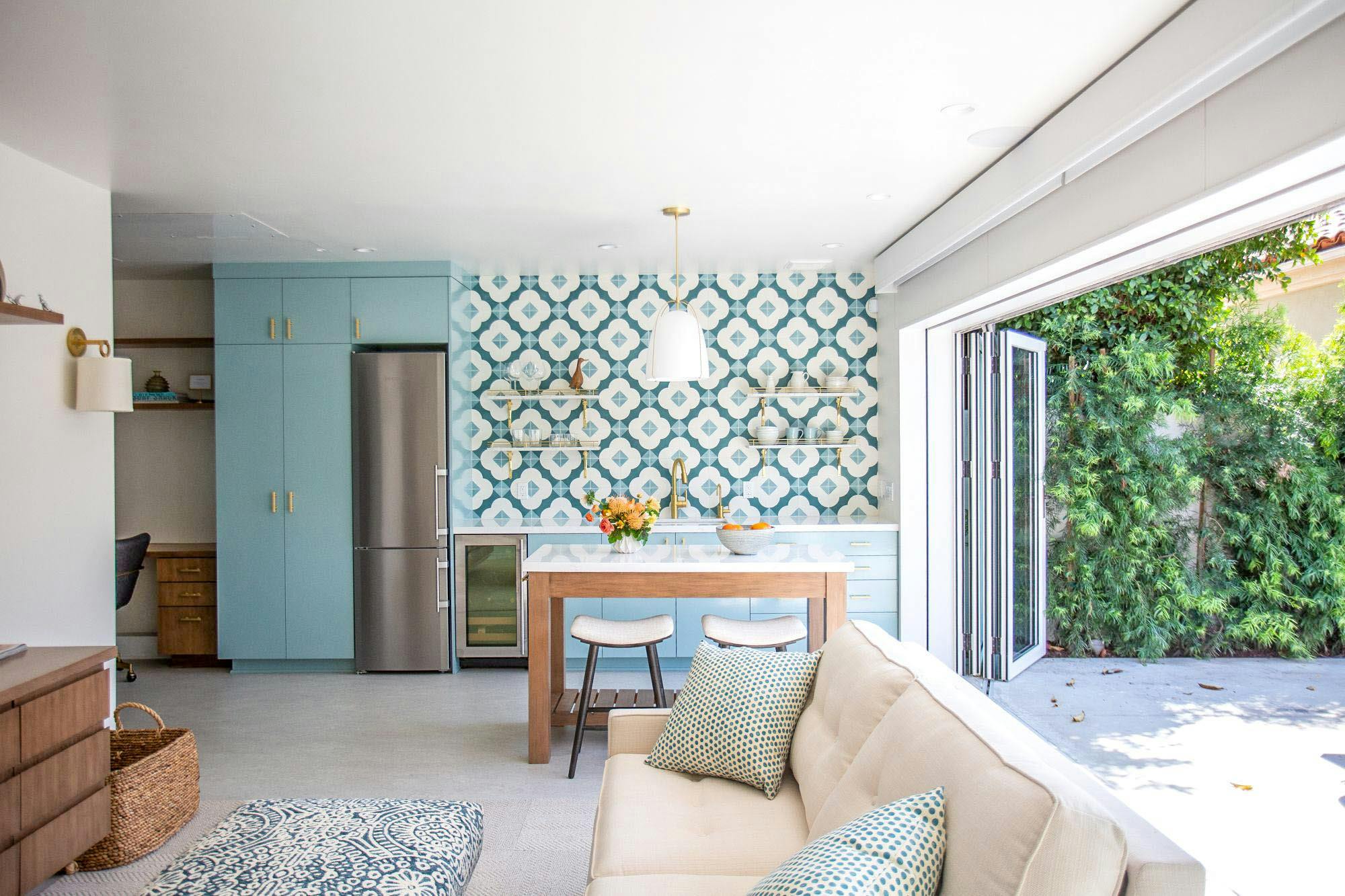 Accessory dwelling units are on the rise as people are reimagining homes to host multipurpose everyday activities. An accessory dwelling unit, or ADU, is fairly self-explanatory—a self-contained structure on the same property as a single-family home. As explained by Architectural Digest, ADUs can range from 600 to 1,200 square feet, depending on what particular state laws allow. In some areas, accessory dwelling units offer a solution for affordable housing and can result in a positive ROI for homeowners offering the space as a rental property. Regardless of use, space maximization is key in smaller dwellings as well as design features that embrace health and wellness within the comfort of one's home.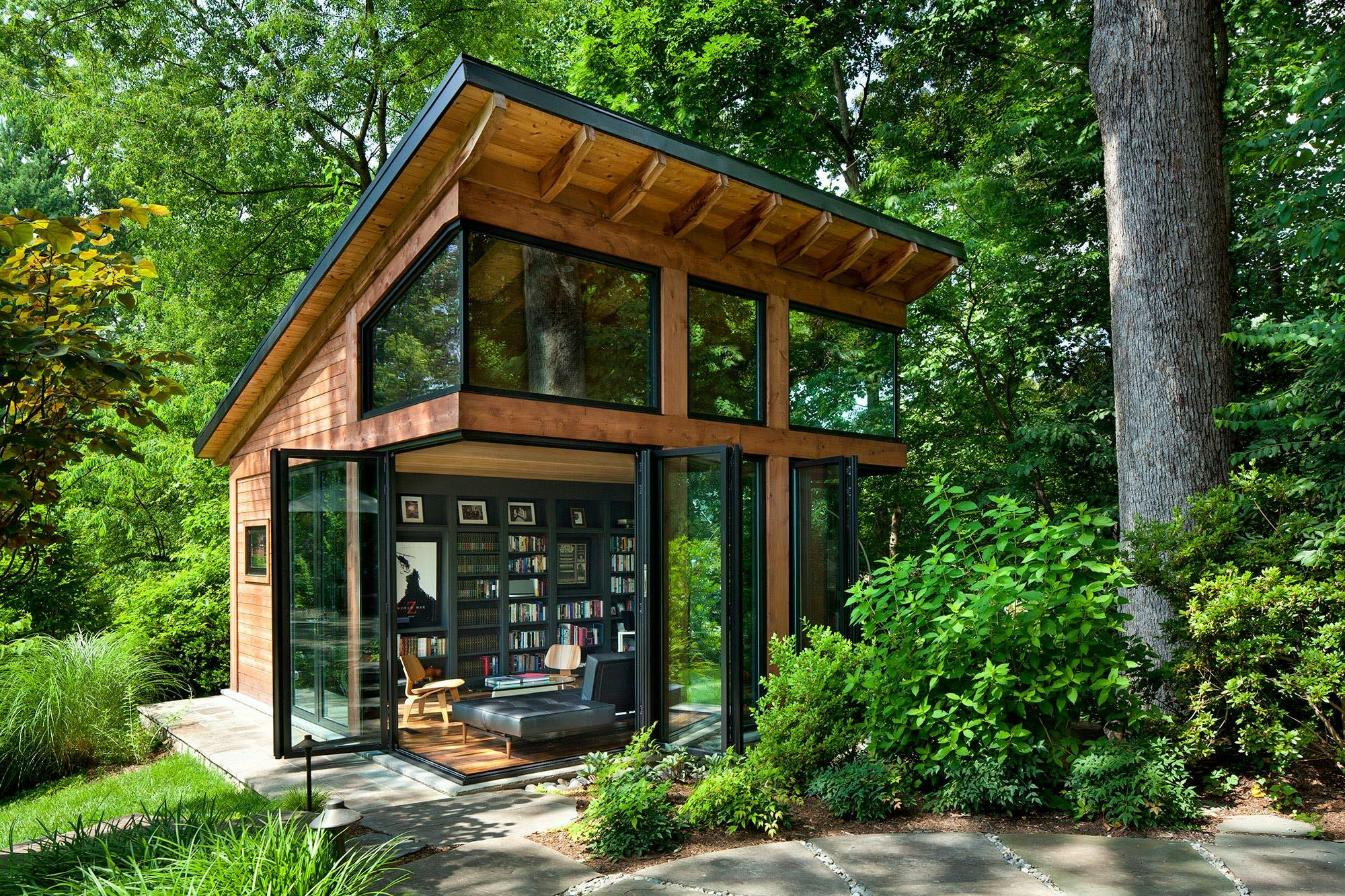 Figure 1 This backyard addition was built to be used as the homeowner's writing studio. Walls of glass offer views of the luscious garden and plenty of fresh air ventilation.
Why Accessory Dwelling Units are on the Rise
As people spend more time at home, the need for more residential space to accommodate remote offices, homeschooling, fitness areas, extra living space and even affordable housing have influenced the growth of both residential remodels and additions. The appeal of accessory dwelling units, or ADUs, lies on their versatility, especially when it comes to adding more square footage of livable space to a home without the need to purchase a new property. For some it could just simply be taking advantage of unused backyard space and putting it to good use. As the cost of living progressively increases, renting out these spaces can assist with residential expenses and serve as a source of additional income for most homeowners.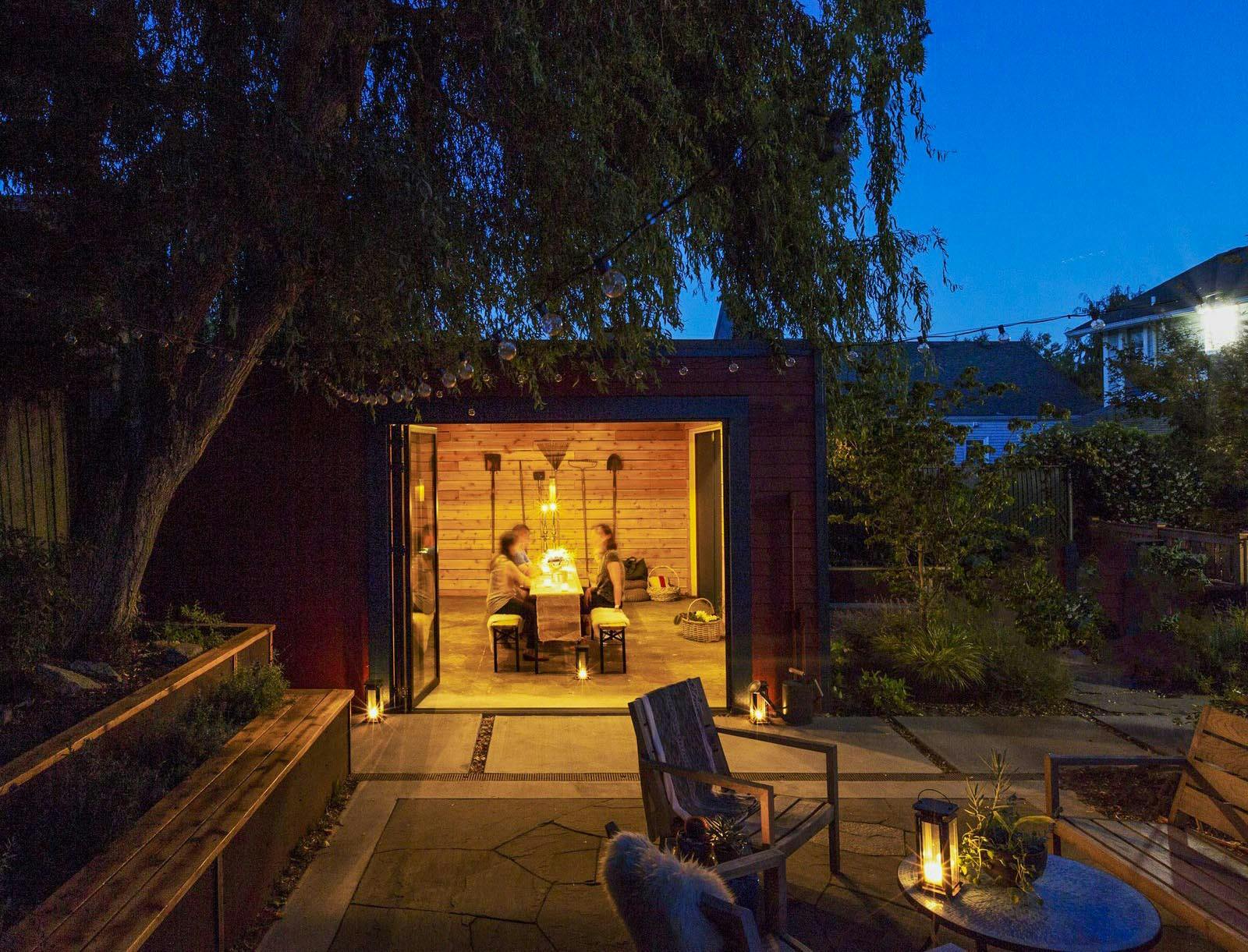 Figure 2 Photo Courtesy of Dwell.com. Photography by Rafael Soldi. This renovated shed offers a multi-use area for this family of three: garden shed, exercise room, office, playroom, and outdoor dining space. A NanaWall SL70 opens the ADU to the backyard, daylight, and fresh air ventilation.
Garage Renovation: A More Effective Alternative
In renovating a garage, homeowners are finding a faster and more cost-effective way to add living space without committing to the somewhat lengthy process of an addition. A garage renovation can also be the only option for homes that simply don't have enough backyard space to add an accessory dwelling unit. Since some states require extensive applications and permission requests for an ADU addition, a garage renovation may be the only option for personal use like a home office or exercise room. A few enhancing features may be added like insulation for warmth during winter, better lighting and ventilation for enhanced productivity, or operable glass walls that offer all those benefits and more. In the case of larger garages, operable glass wall partitions can be utilized as wall dividers, facilitating multiple layouts based on the need of the homeowner.
Figure 3 In this garage renovation, the homeowners transformed an otherwise underutilized space into a fully outfitted ADU. A NanaWall opening glass system completely opens the dwelling to the outdoors.
Home and Health Improvement Solutions
Recent home improvement projects have placed a significant emphasis on health and wellness. One way this has been accomplished is by leading indoor/outdoor lifestyles and inviting the copious benefits that go hand in hand, like mood enhancing daylight and fresh air ventilation. Innovative home design component like operable glass walls have become a reliable solution due to their ability to transform spaces both aesthetically and efficiently. These systems offer transparent openings that reap natural daylight and offer fresh natural air when opened, while at the same time maximizing the space available. NanaWall systems' extensive product family offer operable glass walls that meet any design challenge and demonstrate long-lasting performance in various climates.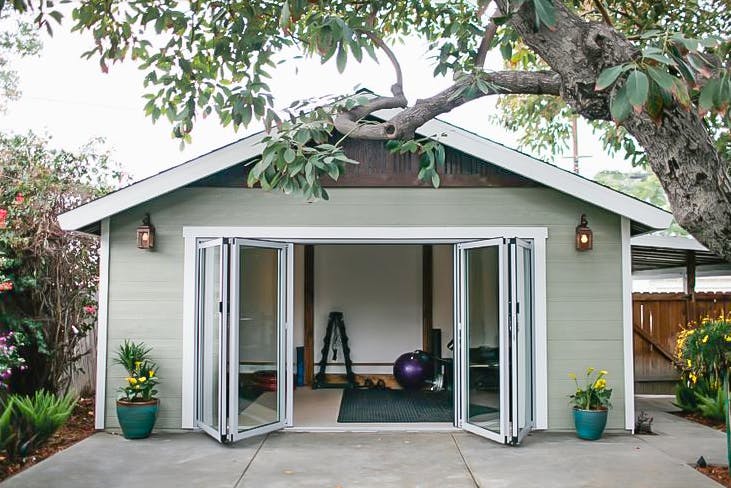 Figure 4 This garage was transformed into a private home gym with a NanaWall folding glass wall that enables fresh air circulation.
Final Thoughts
Whether it be a garage renovation or backyard addition, for personal use or as a rental, accessory dwelling units can only improve a residence. Imagine having your own private home office as you transition to working from home, or an exercise room just a few feet away. Despite their small size, ADUs increase the value of a home as these additional living spaces can be utilized for a multitude of purposes and can be easily re-configured to meet the needs of the homeowner. As a space management solution, operable glass walls can immediately enhance the sense of space while inviting the health benefits of the outdoors—even if it is a Not So Wide opening.
Learn more about how to leverage the benefits of NanaWall operable glass walls at NanaWall.com!