The Special Magic of Our Frameless Center Pivoting CSW75 System
By NanaWall Systems, August 23, 2018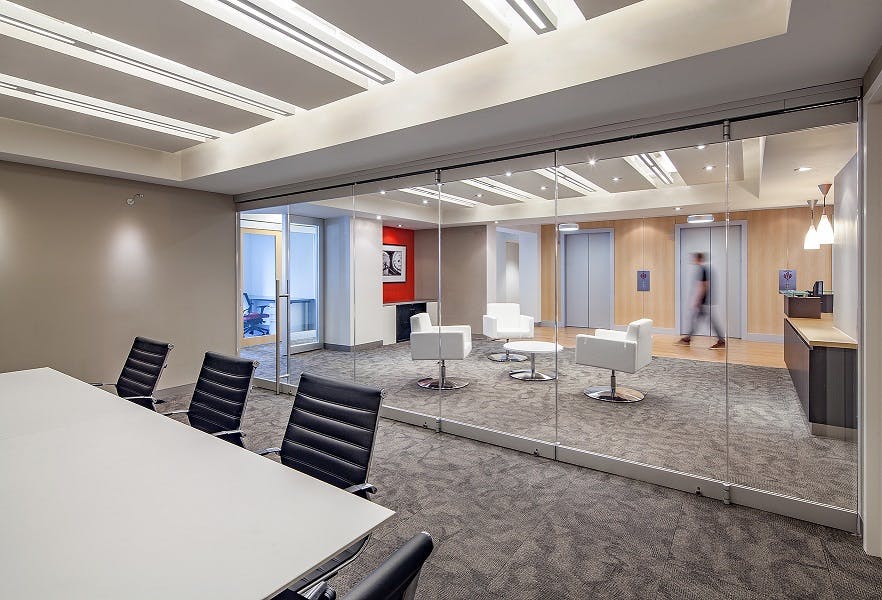 In any given office, there are an infinite number of possible configurations. We like to think that no matter the configuration of an office, we have a system that can not only accommodate it, but improve upon it.
It is this line of thinking that led us to the creation of the CSW75 system. The CSW75 is our center pivot frameless folding glass wall.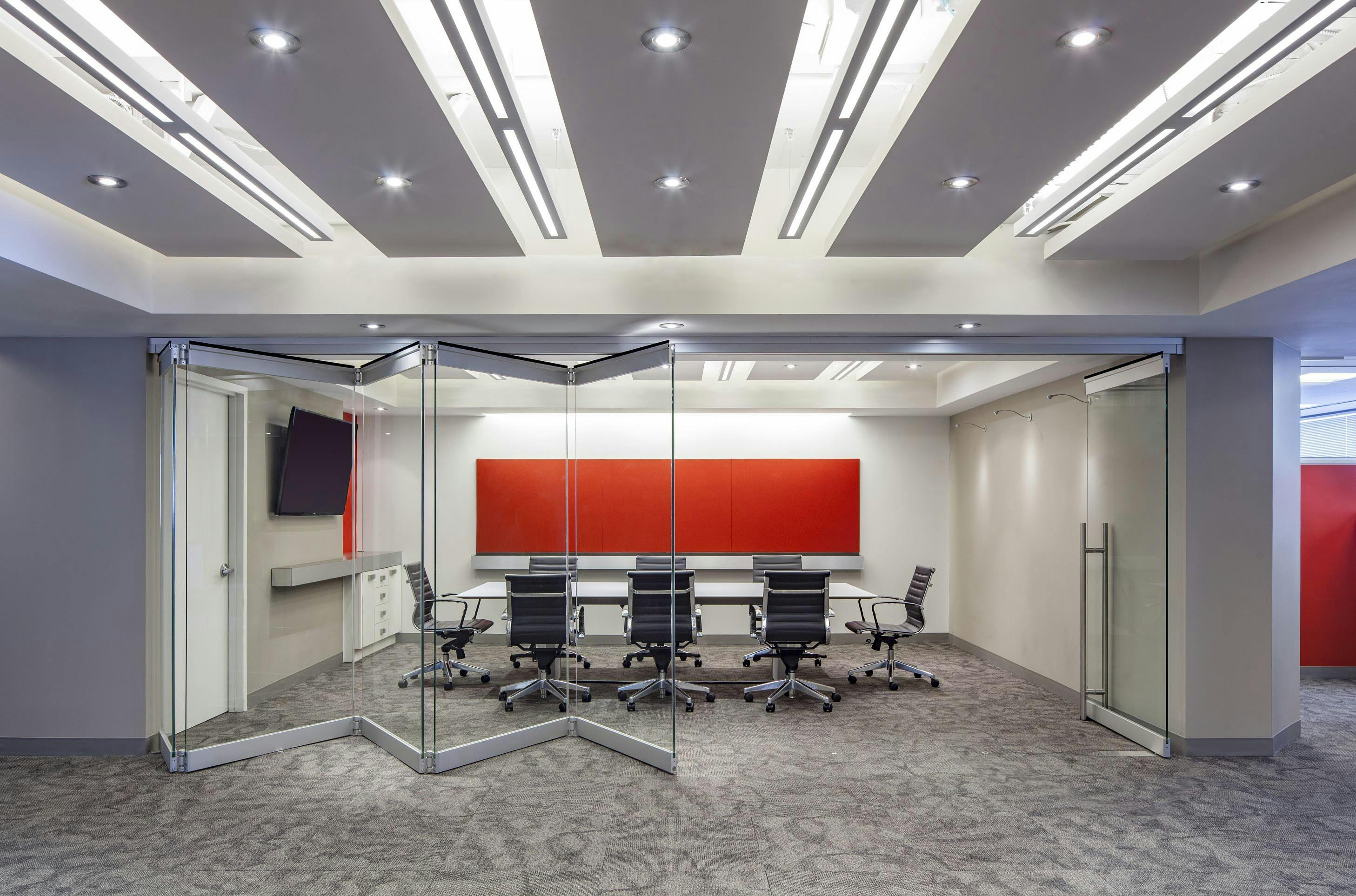 The center pivot system enables easier passage for areas such as conference rooms by allowing the panels to stack 50 percent in and 50 percent out. The system is top-hung with a roller assembly that is located in the center of the top rail, which is what gives it the aforementioned capability. It can also be made to stack flat against structural posts.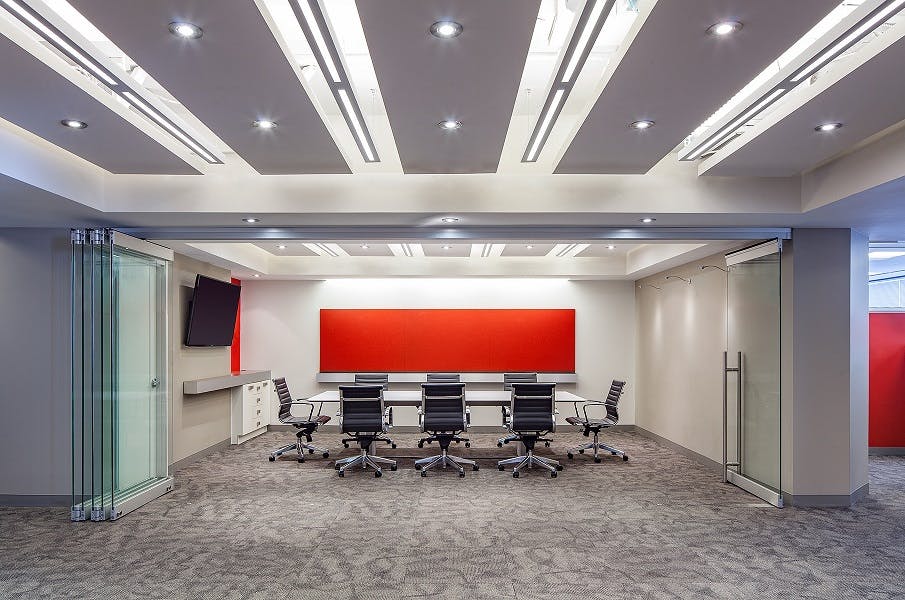 MV+A Architects specified just such a system in their design for SK&A Structural Engineers after the company decided to expand and modernize their offices. Now that SK&A Structural Engineers had an entire floor to themselves, the new office design was able to leverage the space of the elevator lobby and an existing conference room to create a flexible, versatile public-facing area.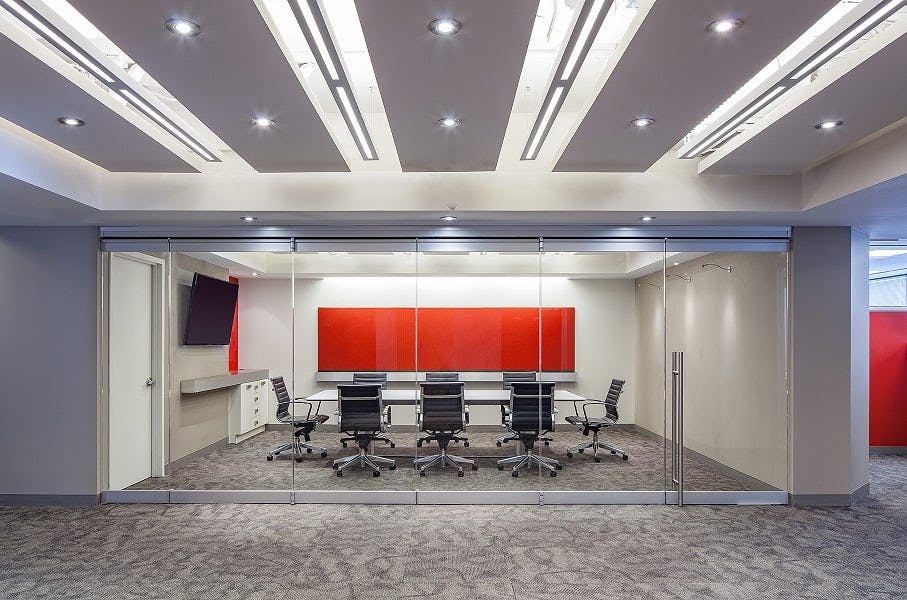 The existing conference room was directly across the lobby from the elevators, behind a wall with a sliding glass door. MV+A replaced that wall with a frameless opening glass wall from NanaWall, seamlessly joining the two spaces on demand. The conference room could now convert into an extension of the reception area. Suddenly, the conference room became large enough to host an all-hands-on meeting for the company, and the reception area could be large enough to hold a social event. Both spaces were also still readily available separately, as a moderately sized, private conference space adjoining an attractive reception area.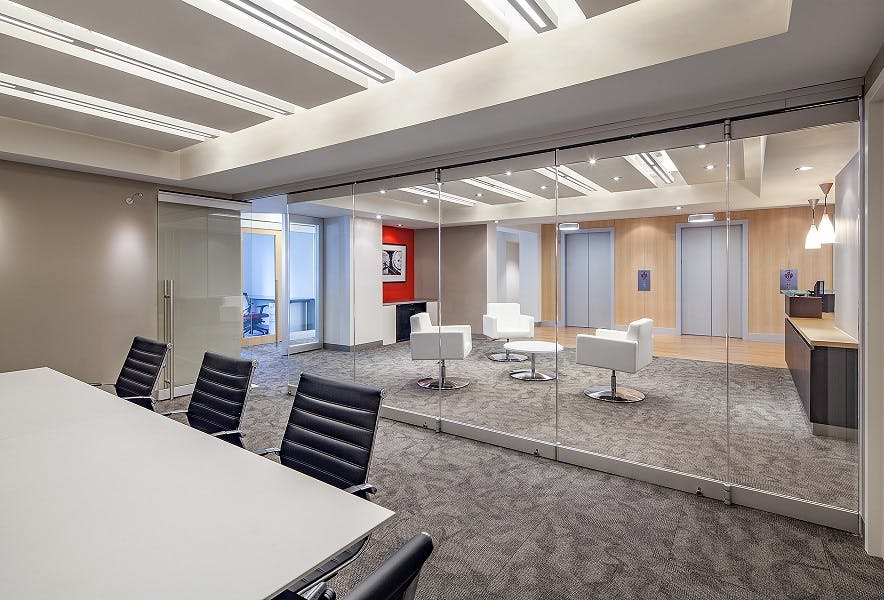 In conference room mode, the frameless CSW75 opening glass wall is flat, and completely transparent thanks to its maximal glazing. As the system operates sans floor track, it is secured to the floor at small, discreet locking points. To open the room, the wall folds up neatly to one side. In open mode, the center pivot wall panels take up minimal space and the floor locking points are flush and unobtrusive.
The addition of the CSW75 system greatly enhanced the flexibility of the space, and created a complete transformation aesthetically.
Questions about our CSW75 opening glass wall system? Send us an email at info@nanawall.com