'The Valley': Futuristic Multifamily Living Meets Stunning Accordion Glass Doors
By NanaWall Systems, November 15, 2023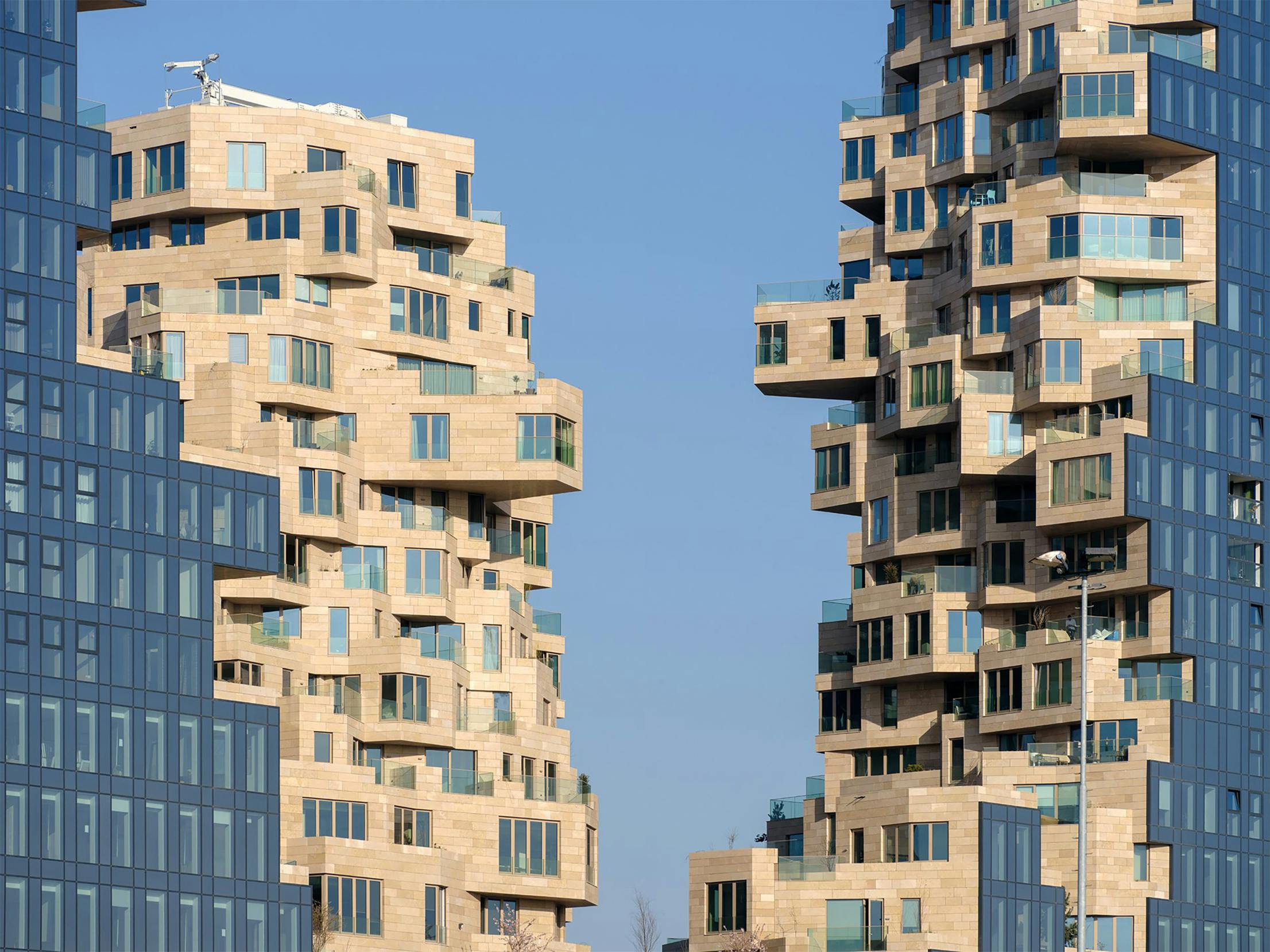 In the heart of Amsterdam's bustling Zuidas financial district stands a futuristic architectural masterpiece that sets a new design standard using accordion glass doors to create mixed-use and multifamily spaces. Designed by the renowned Dutch architects at MVRDV, "The Valley" is a 75,000 m² (800,000 ft²) marvel that seamlessly blends commercial, cultural, and residential elements into one remarkable unit. This astonishing piece of architecture boasts a trio of towers of 67, 81, and 100 meters, and serves a range of purposes - from offices and retail shops to catering establishments, cultural venues, and residential spaces. All three structures are interconnected by an enchanting "green valley" that stretches elegantly between them.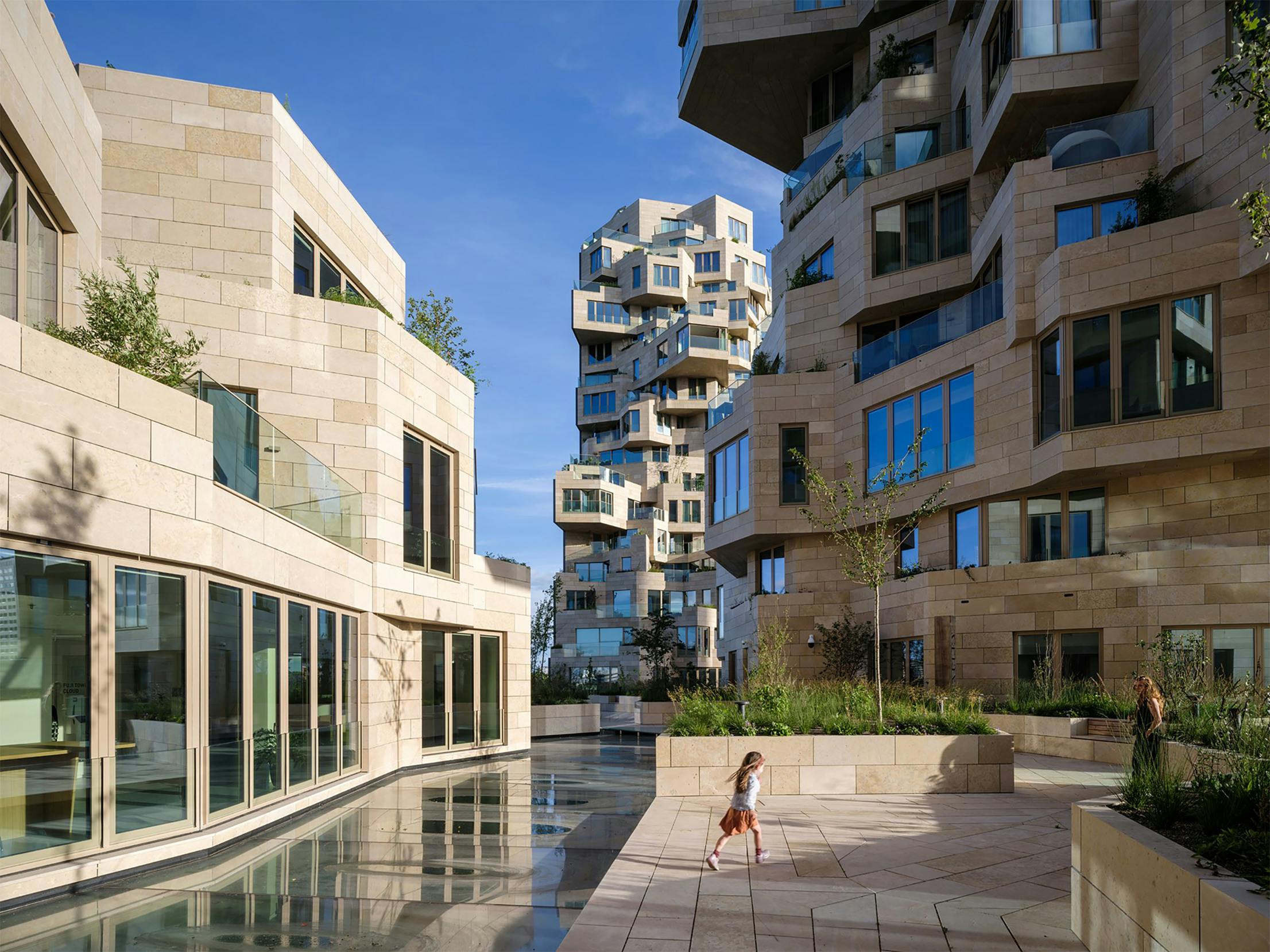 Unobstructed Views with a Mirrored Façade
One of the most intriguing aspects of The Valley is its ability to wear two faces with this unique glass exterior and interior blend. The outer shell of the building has a smooth, mirrored glass finish, in contrast to the jagged interior façades of the residential towers. The interior tells a different story– embracing a green and earthy aesthetic. The building's geometric and cantilever interior design evokes the lines of a rugged mountain landscape. The irregularly shaped and variably angled facades feature natural stone cladding fitted together like an architectural puzzle. Heyligers Architects used a program that facilitates the 'random pattern of over 40,000 stone tiles of varying sizes that adorn the building's façades.' The interior atmosphere takes on a more inviting natural appearance, suggesting a block of glass that had 'crumbled away to reveal craggy rock faces inside replete with natural stone and greenery.' Featuring 200 unique apartments over seven floors, the inward-facing balconies have been built with noise and weather-insulating accordion glass doors. They were even installed in residential units that don't have their own terrace to ensure they still feel connected to the view. The construction of Valley took four years and opened fully to welcome residents and entrepreneurs in September 2022.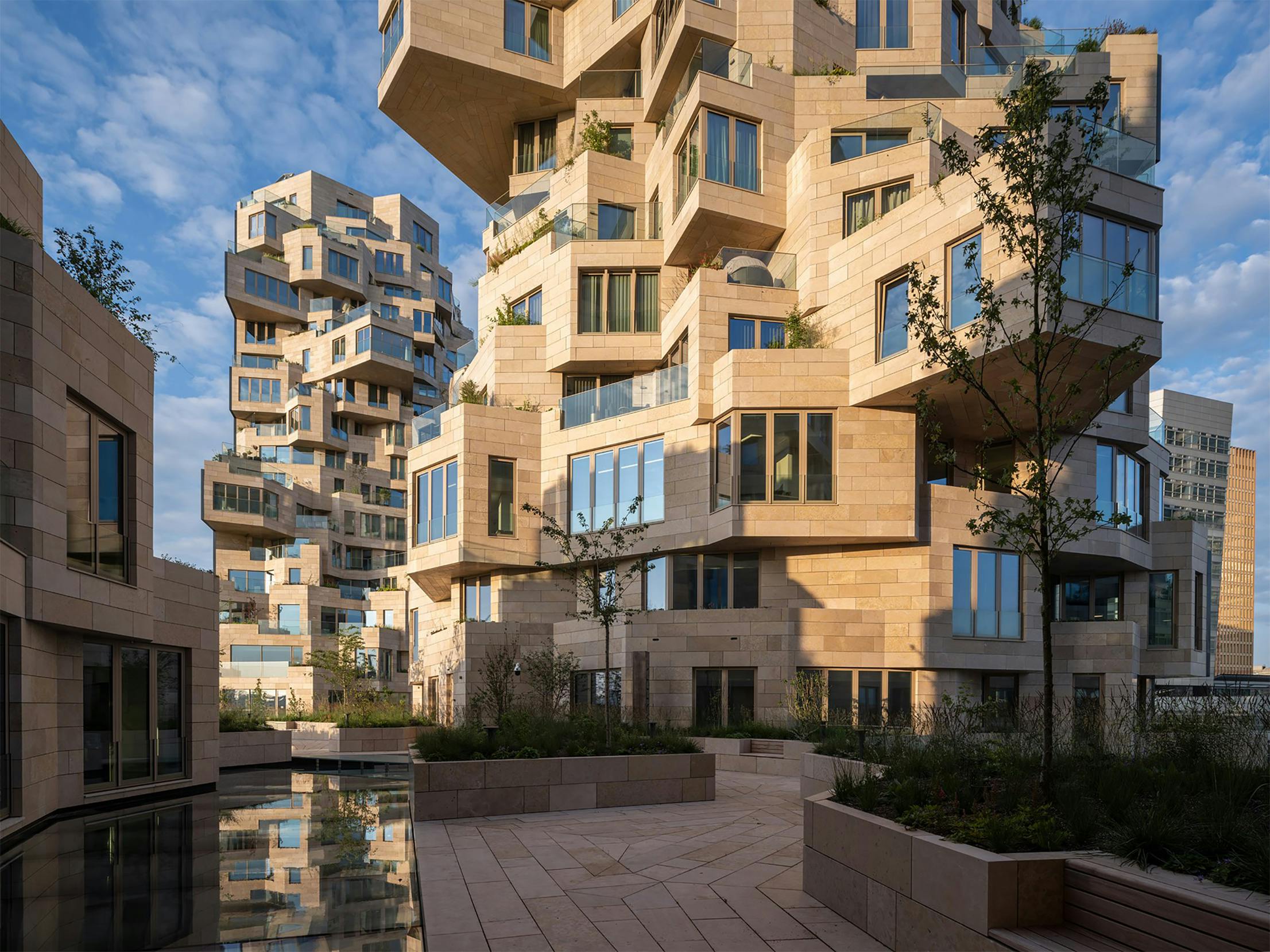 Custom Angles and Meticulous Floor Plans to Unlock Panoramic Views
This building embodies sophisticated design right down to the tiniest window and door detail. The geometric-shaped facades total about ten different angles. Accordion glass doors were installed on seven floors across all three towers. Hundreds of unique apartment floor plans were meticulously crafted with custom digital tools to ensure each apartment receives sunlight and views. No two apartments in The Valley are the same –all the Generation 4 accordion glass doors were tailor-made for each apartment, resulting in 23 custom system designs. The angles of each corner are as specific as the overall geometry of the façade, varying between 100, 110, 120, 130, and 140 degrees. Custom Generation 4 NW Aluminum 640 systems were on lower levels and where higher windloads were required, Generation 4 NW Aluminum 840 was used.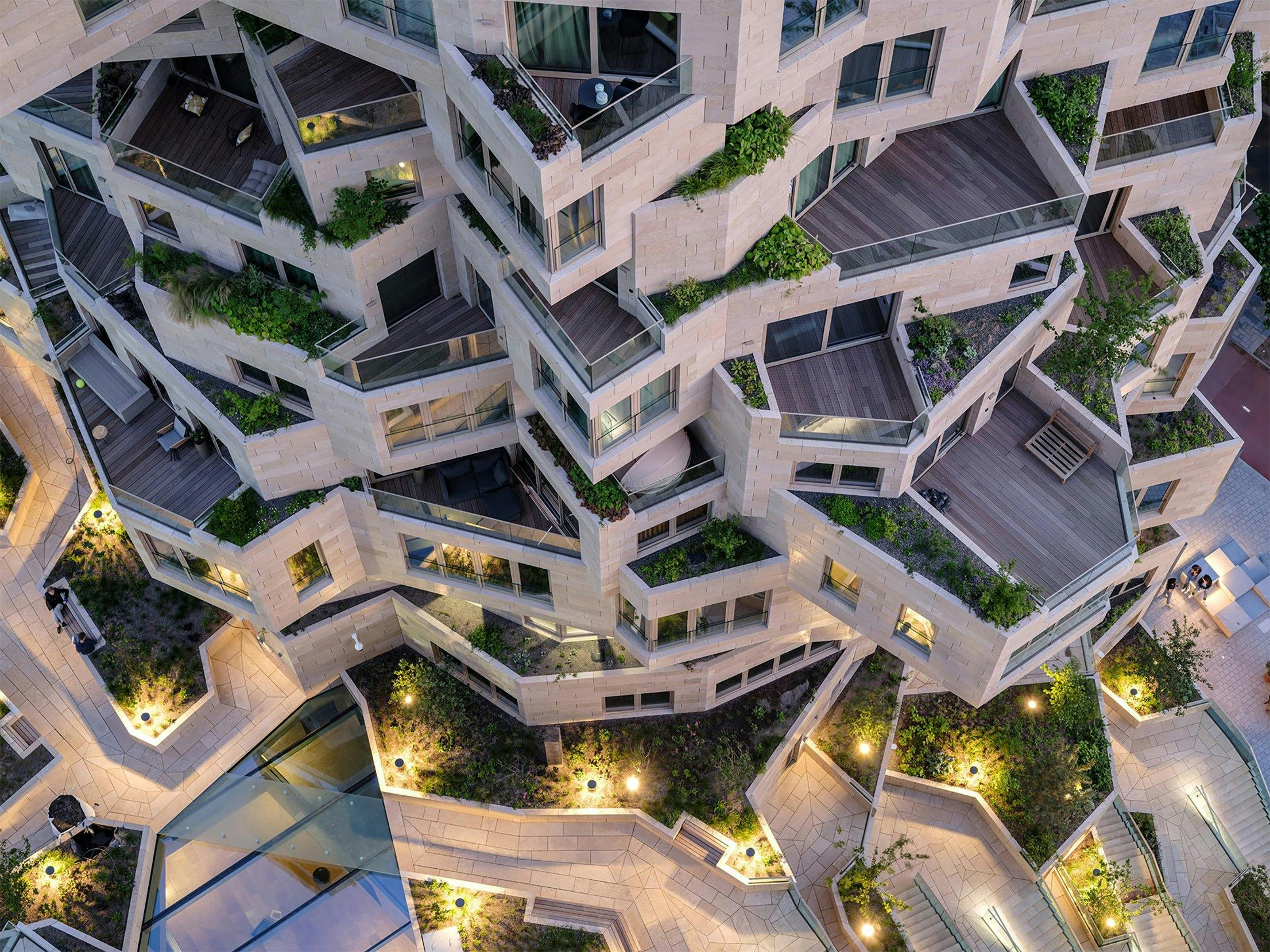 A Design Symphony in Stone and Greenery
Each tower in the trio stands at different heights, the tallest being 29 stories tall. They are interconnected by an enchanting "green valley" that stretches between the fourth and fifth floors. This innovative design not only maximizes the use of space but also invites natural light and outdoor elements into the interior, creating a harmonious living environment. Studies have shown that biophilic benefits like exposure to natural light and fresh air can increase productivity, reduce stress, and enhance overall well-being. Much of the building is open to the public via easily accessible footpaths. The green valley is connected by two large skylights that double as shallow water pools on the level above. The same natural stone used on the surfaces of the valley and towers was also used for flooring, walls, and ceilings. The project has 13,800 young plants, shrubs, and trees on its exterior, which will grow into a green façade, designed by landscape architect Piet Oudolf.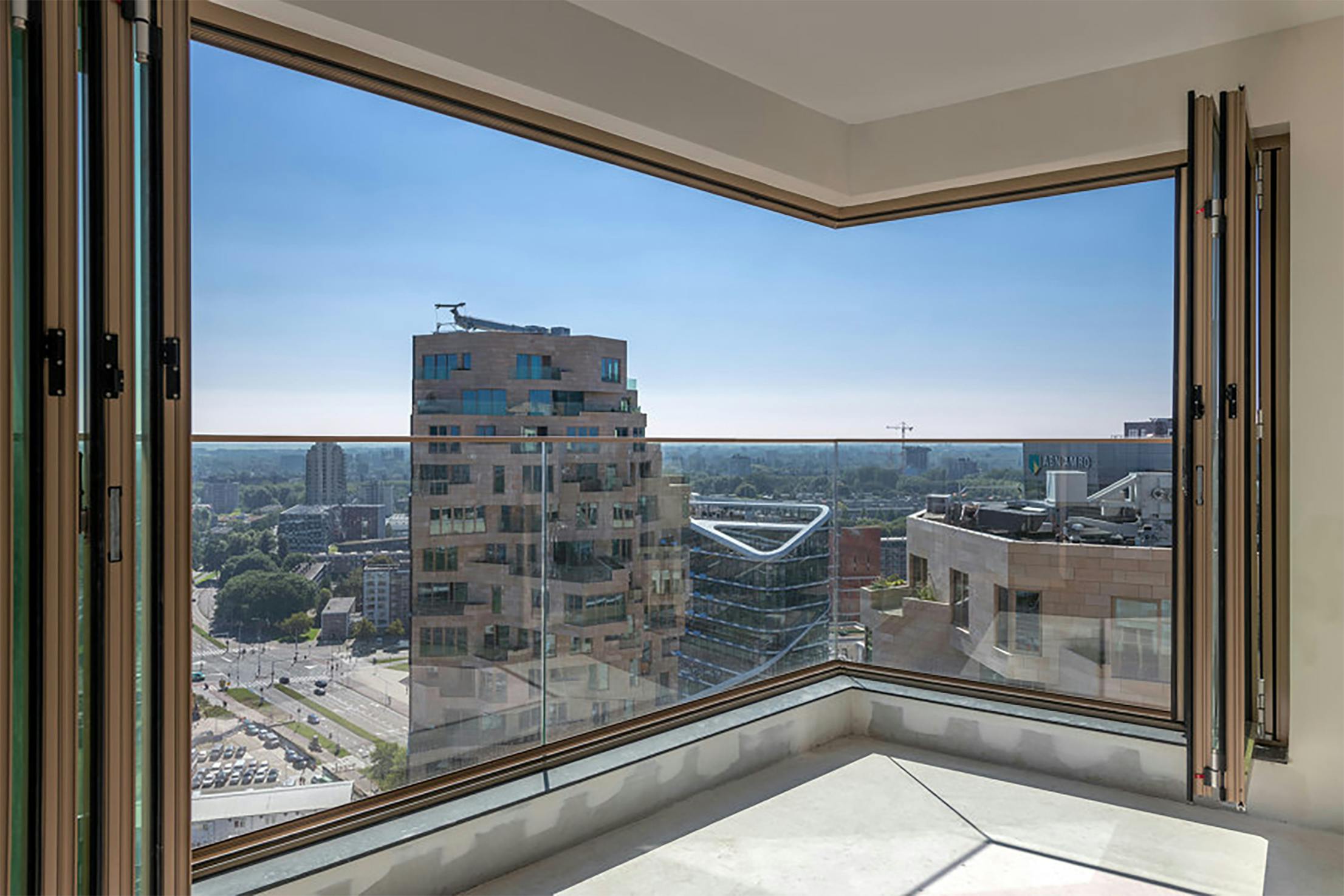 Enhancing Multifamily Spaces with Accordion Glass Doors
Picture a world where multifamily living spaces are not just homes but transformative experiences. Generation 4 folding systems, with their customizable configurations, revolutionize the connection between spaces, turning the ordinary into the extraordinary for both high-rise and midrise buildings. Whether it's enhancing a compact Juliette balcony, adding charm to a small patio, or amplifying the grandeur of a penthouse view, these accordion glass doors unlock a realm of endless possibilities. The Valley stands as a beacon of what modern architecture can achieve, and Generation 4 folding systems are at the forefront of this innovation. Navigating building requirements in North America can be a challenge, especially for multifamily buildings and complexes. NanaWall understands these complexities and offers product solutions that meet the most stringent requirements, covering aspects like structural windload, weather resilience, and sound insulation. Generation 4 systems offer a comprehensive product family, meticulously engineered to cater to both residential and commercial needs, ensuring a breadth of performance attributes to meet requirements.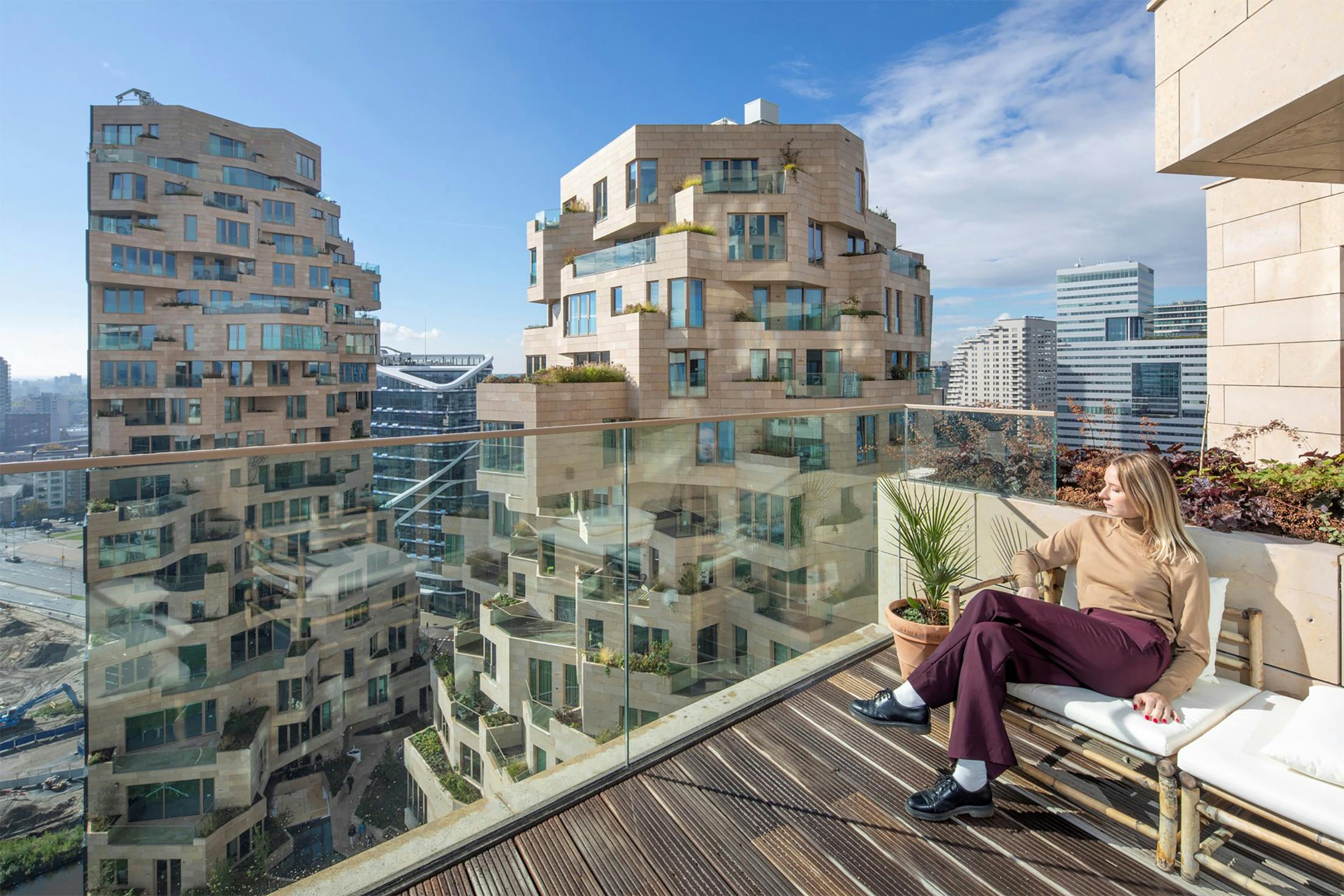 Performance Meets Aesthetics with Innovative Generation 4
As architects and developers, you don't have to compromise aesthetics for performance. For those aiming to reach the epitome of modern, sleek design, look no further than innovative Generation 4 folding systems. The new apex of midrise, high-rise, & multifamily design: Generation 4 systems are tailored for urban structures and are the very essence of modern spatial design. With features like a floating FourFold and SixFold panel set, the industry's slimmest frames, and both inswing or outswing configurations, these accordion glass doors combine architectural genius with pragmatic space solutions. Beyond their remarkable adaptability to either stack left or right, these systems open up to 90% of usable space in any opening, offering maximum spatial efficiency, a secure multipoint locking system, and the only water-rated ADA sill in the industry. Effortlessly operable with a light push, NW Aluminum 640 systems exceed expectations in form and function. The NW Aluminum 840 provides further advanced thermal performance and can accommodate taller heights.
Distinctively, the NW Reinforced 647 and NW Reinforced 847 stand out in their class, tailored for taller structures that demand higher windload resistance requirements and deflection limits—expanding possibilities for all-season vertical living. Systems are independently and rigorously tested for air infiltration, water penetration, and structural load. NanaWall Generation 4 accordion glass doors are proudly manufactured in the Bay Area, California.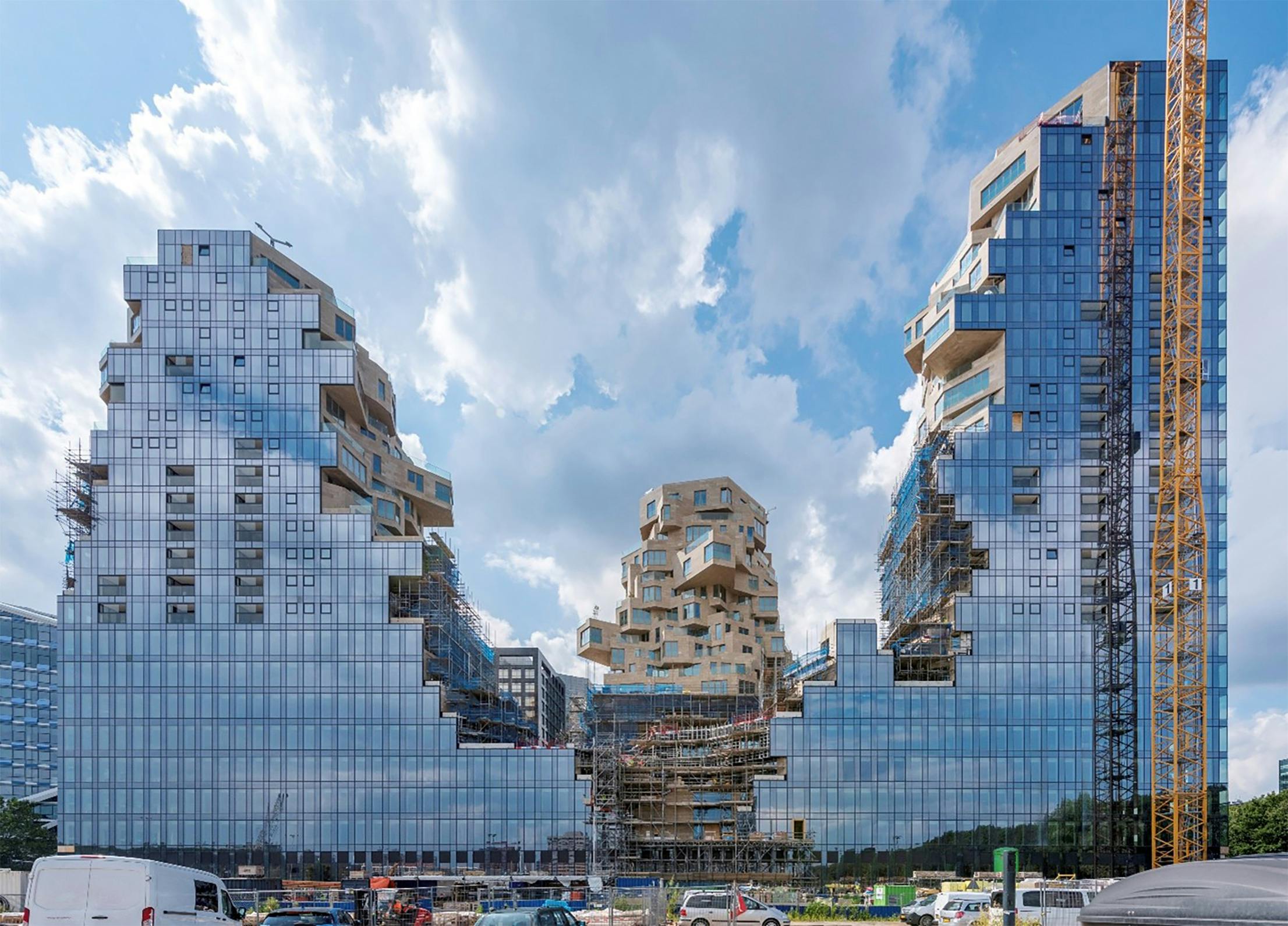 Final Thoughts
As we marvel at the architectural achievements represented by projects like The Valley, it's clear that the future of design lies in breaking barriers and pushing boundaries. MVRDV's founding partner, Winy Maas, poses the design philosophy of The Valley beautifully: "It's about transforming an office district into a living, breathing ecosystem." The Valley is a testament to this ethos. It's more than a functional space; it's a harmonious amalgamation of life's varying facets. The Valley has also garnered global recognition, clinching the title of 'Best New Skyscraper in the World' at the 2021 Emporis Skyscraper Awards and 'Best Tall Building Under 100 Metres' at the CTBUH Awards. This architectural masterpiece also proudly holds the BREEAM-NL Excellent certification for its commercial spaces.
NanaWall Systems is at the forefront of this revolution, offering opening glass wall systems that promise not just to meet but to exceed the evolving demands of modern living. So, whether you're an architect, developer, or homeowner, isn't it time you considered what large opening glass walls can do for you?
For more inspiration and to request a quote, check out our extensive multifamily inspiration gallery today.