The Warriors' New Home: A cero® in the Gatehouse
By NanaWall Systems, December 11, 2019
Why are so many NanaWall Systems employees Warriors fans? For one, the beloved Oracle arena was only a short drive over the bridge from our office. Employees enjoyed attending games there.
If witnessing 3 NBA Championships in the second half of the decade wasn't enough, we have a new reason to preach our allegiance to the Warriors. The Warriors' new home, the Chase Center, uses an innovative NanaWall product in its gatehouse: cero®by NanaWall minimal framed sliding glass wall.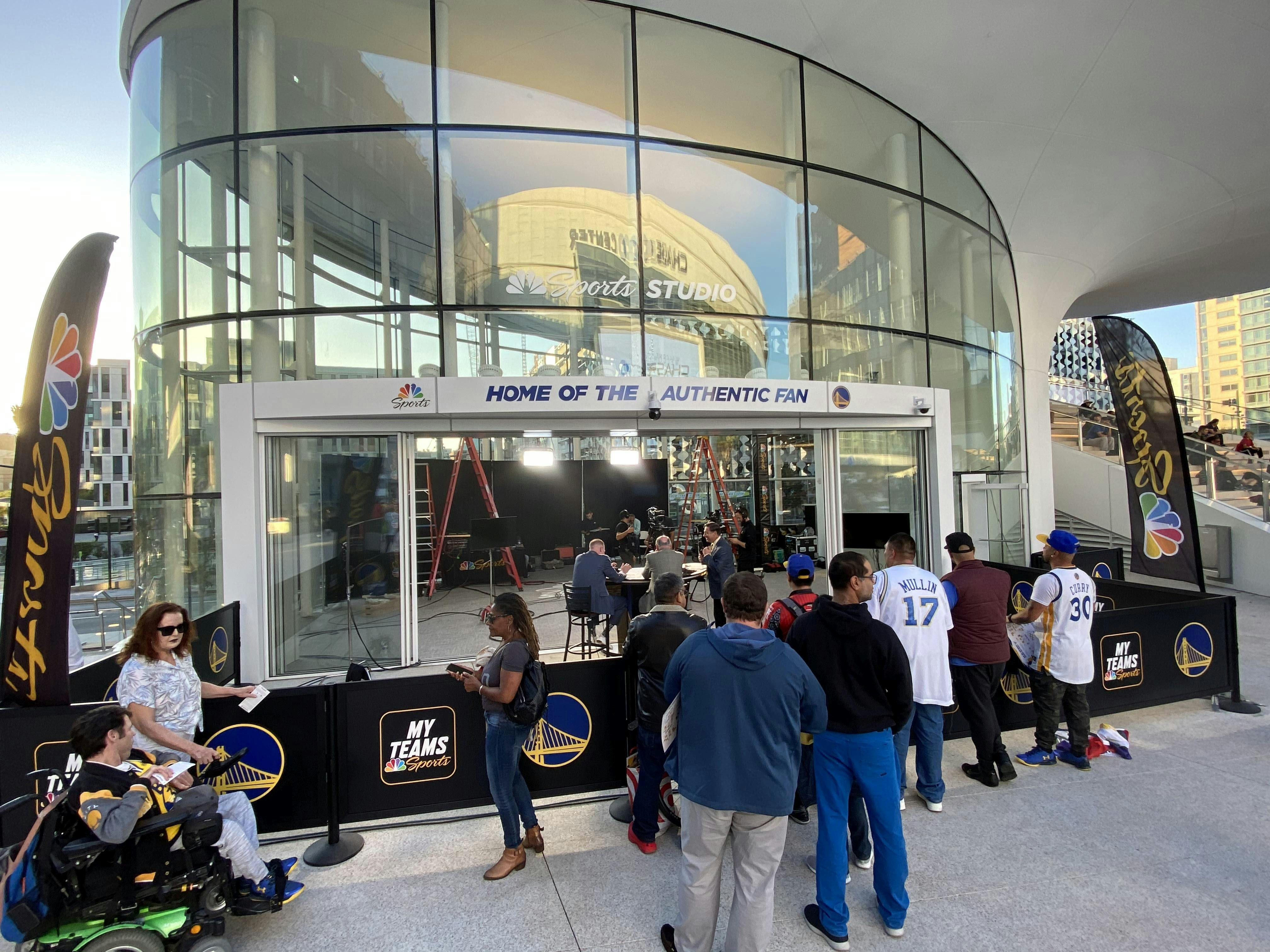 The gatehouse sits across from the main arena and it's an important part of the guest experience at the Warriors' new home. A giant staircase winds around the outside of the building all the way to the top of the structure. From those steps, fans can watch live Warriors games shown on the adjacent big screen. On the side of the winding staircase, a strip of digital scoreboards displays the results of other NBA games.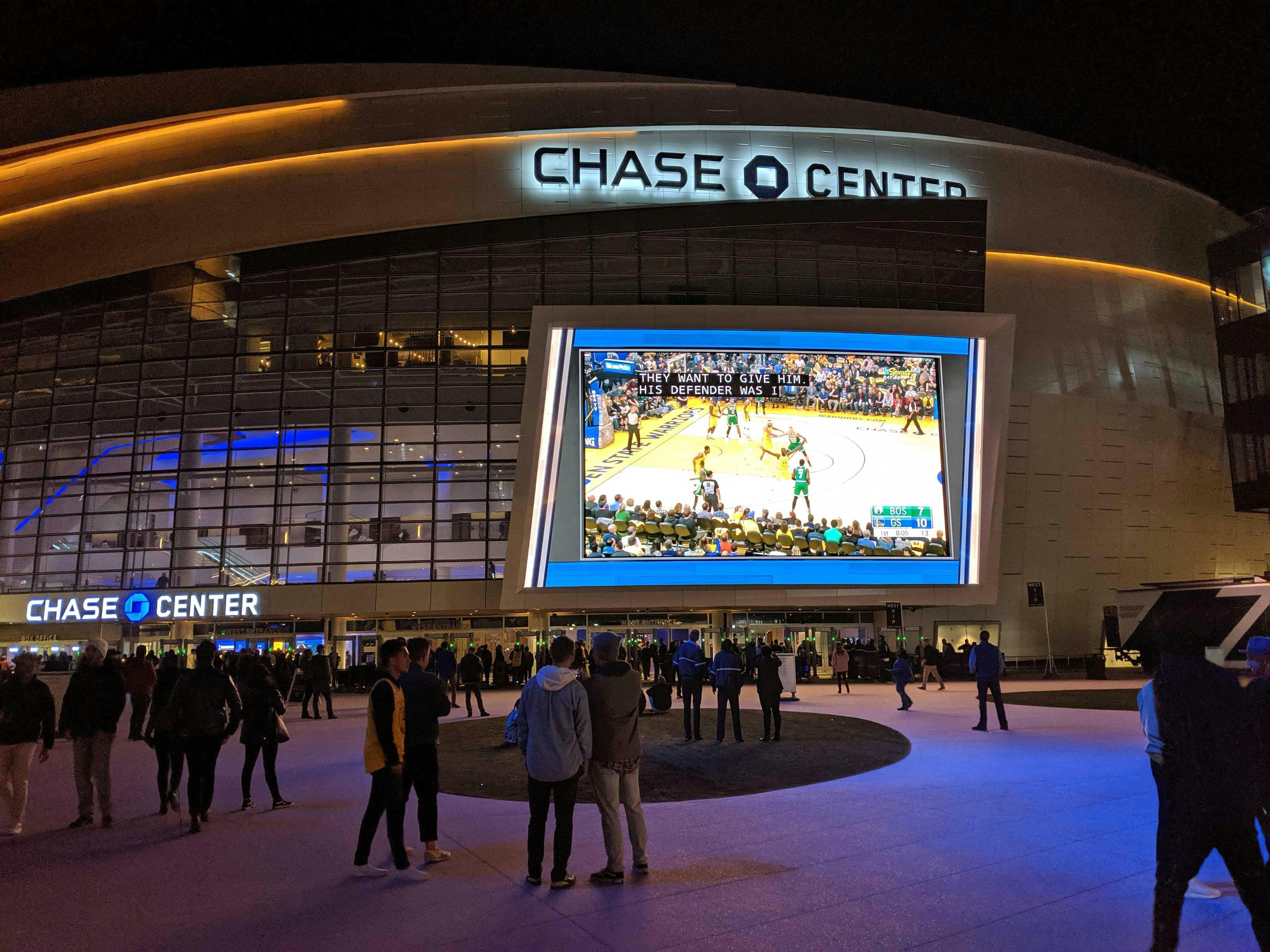 The cero sits on the ground floor and it's a monster of a system. The Chase Center's cero is a 6 panel system that spans 32' wide. The four central 10'6" tall panels slide to each side to create a grand opening.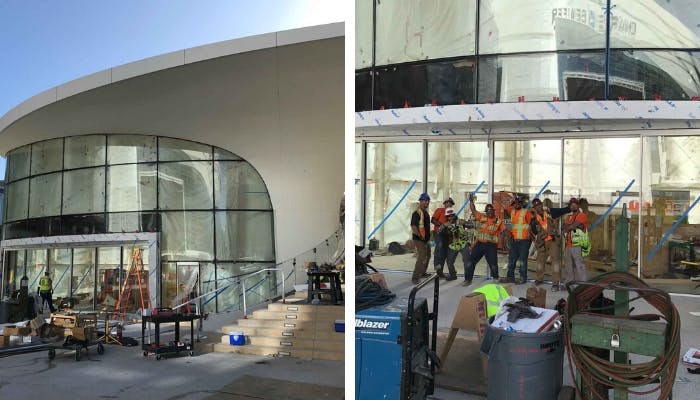 Up to this point, the Warriors appear to be using the gatehouse for the pre-game broadcasting setup. NBC Sports Bay Area shows the Warriors' local market games. In this instance, we see NBC Bay Area sportscasters Greg Papa and Garry St. Jean making pre-game insights with Warrior's legend Chris Mullin.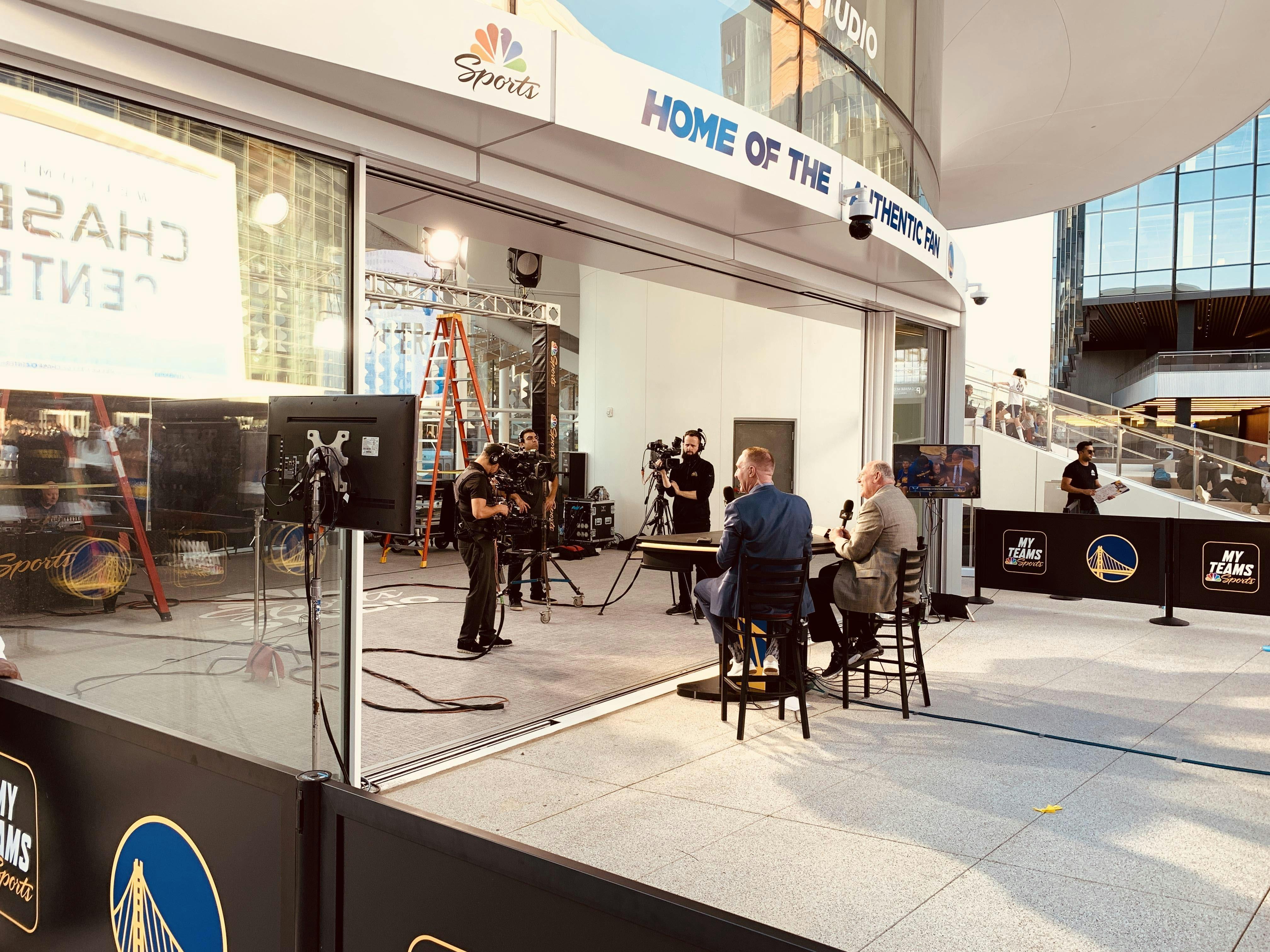 The season is young and the Warriors might adapt their use of the gatehouse as they break in their state-of-art arena.
The Warriors' new home is nothing less than luxurious, exactly what ownership was aiming for. The large panels and minimal frame that cero brings perfectly matches the Chase Center's vibe.
NanaWall Systems is honored to be part of a project that means so much to our community, the Bay Area. We're also honored that MANICA Architecture specified cero for the project.
Let's Go Warriors!