This New National Headquarters Is Super Flexible Thanks to NanaWall HSW Systems
By NanaWall Systems, October 24, 2018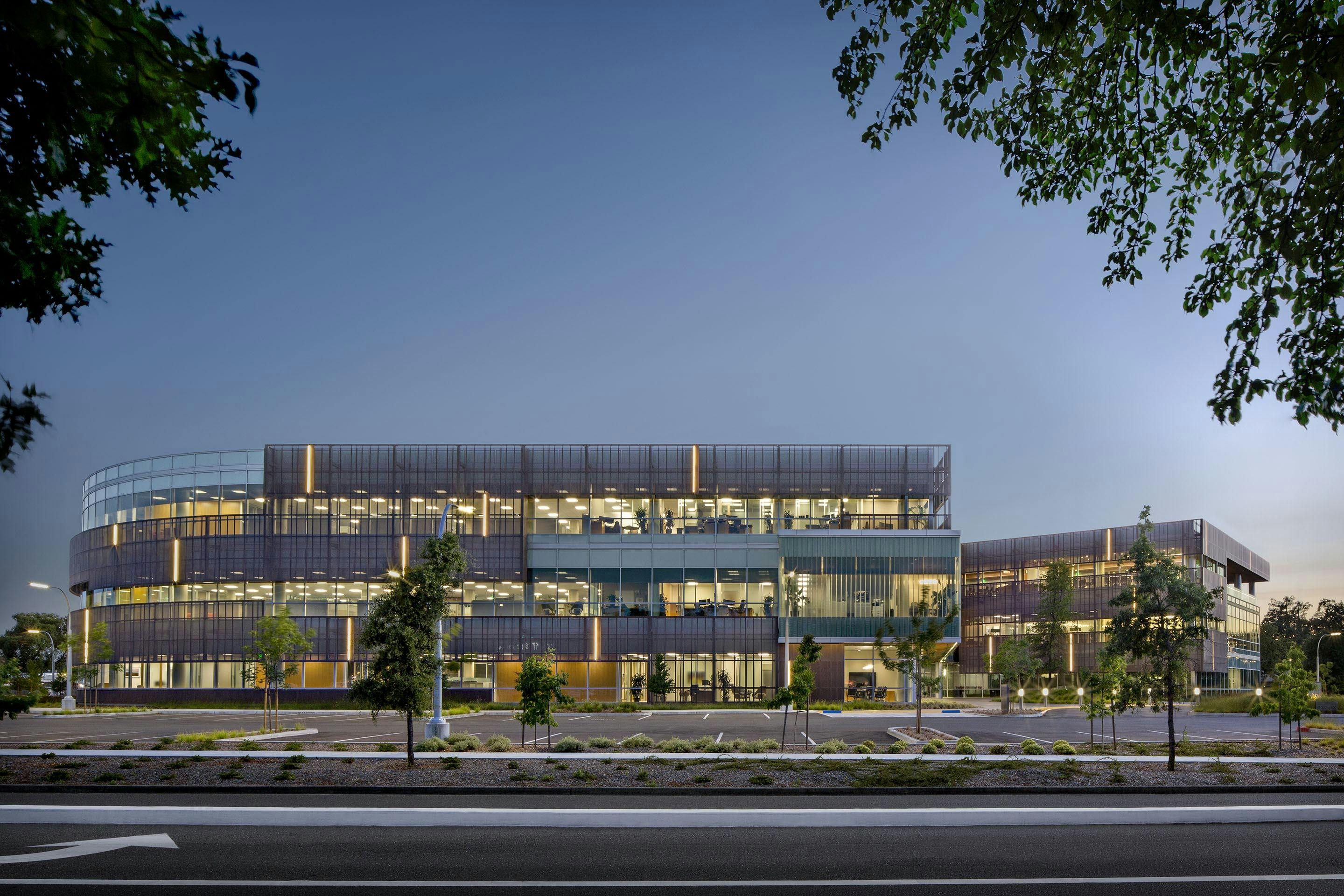 TLCD Architecture began the task of designing a new national headquarters for American AgCredit with multiple goals in mind: incorporate flexibility to accommodate future expansion, create abundant collaborative space, utilize visual transparency to reflect company culture, and make sustainability a priority throughout.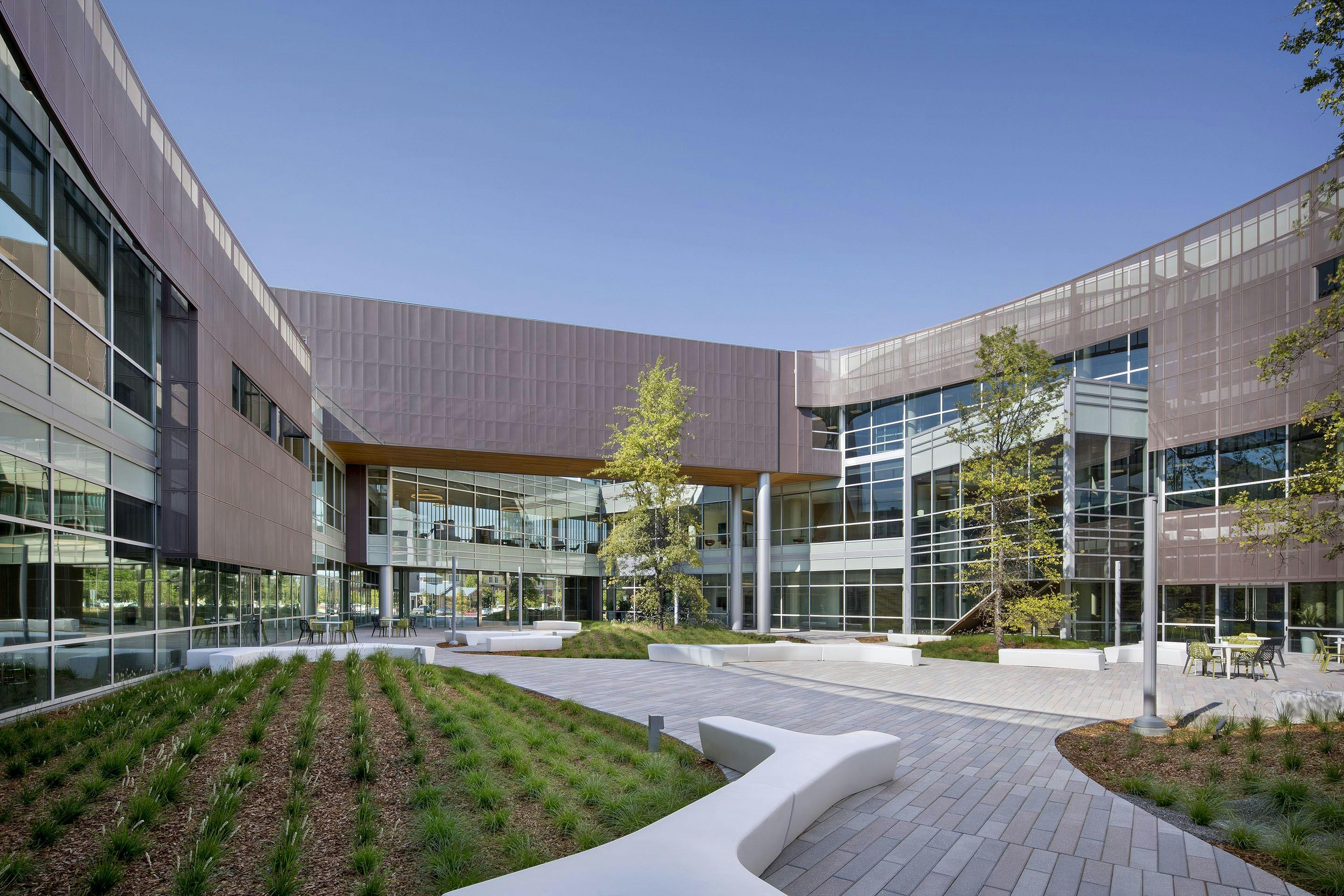 While they had originally anticipated 50,000 square feet as an ideal size for American AgCredit's new building in Santa Rosa, California, TLCD's design quickly blossomed into 120,000 square feet distributed across two buildings. The buildings themselves are organically shaped, bridged together on two separate levels, surrounding a central courtyard.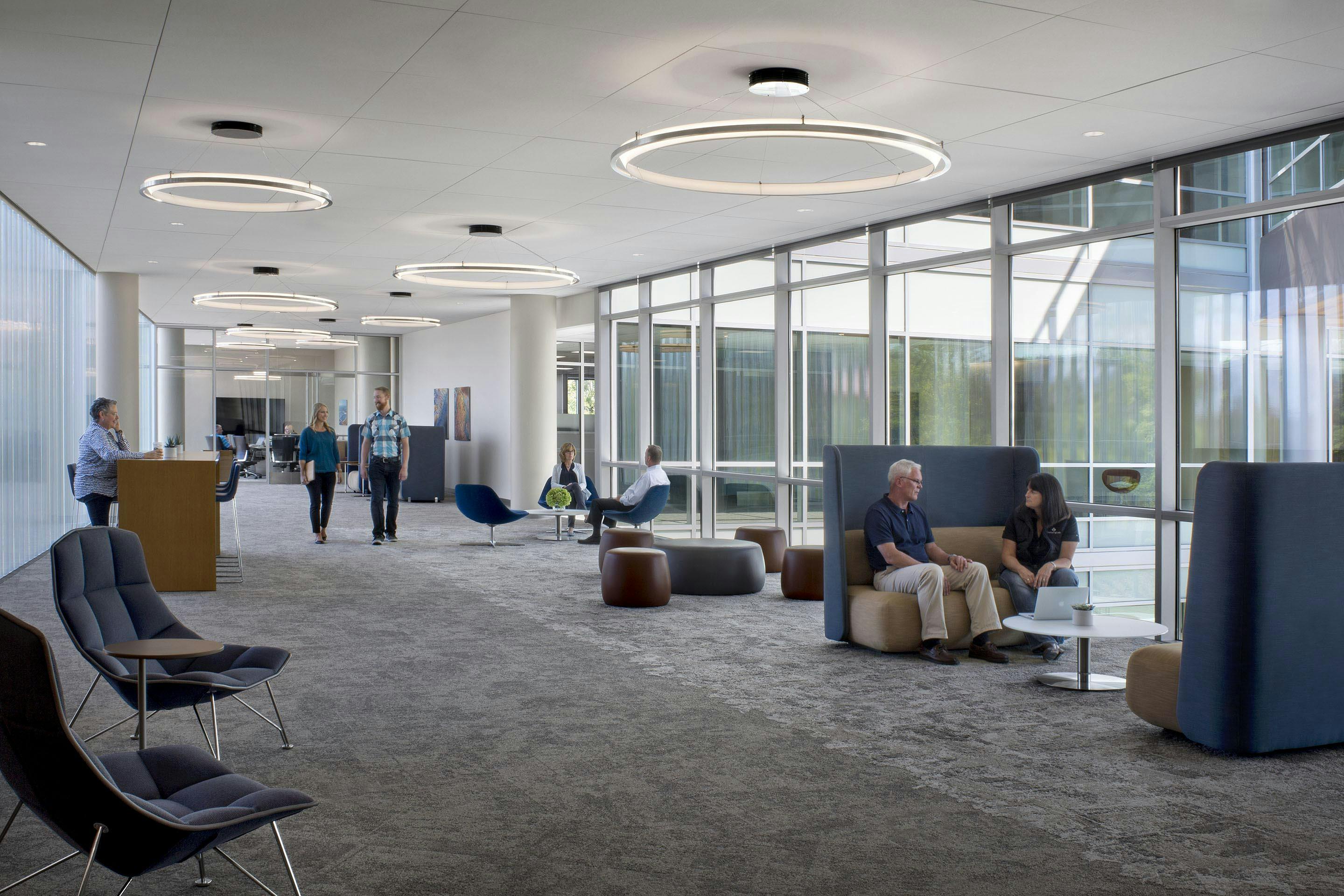 With flexibility at the forefront of the client's specified goals, concepts like circulation, indoor/outdoor connection, space for individual concentrated work, places to connect, and adaptable space were an integral part of the project.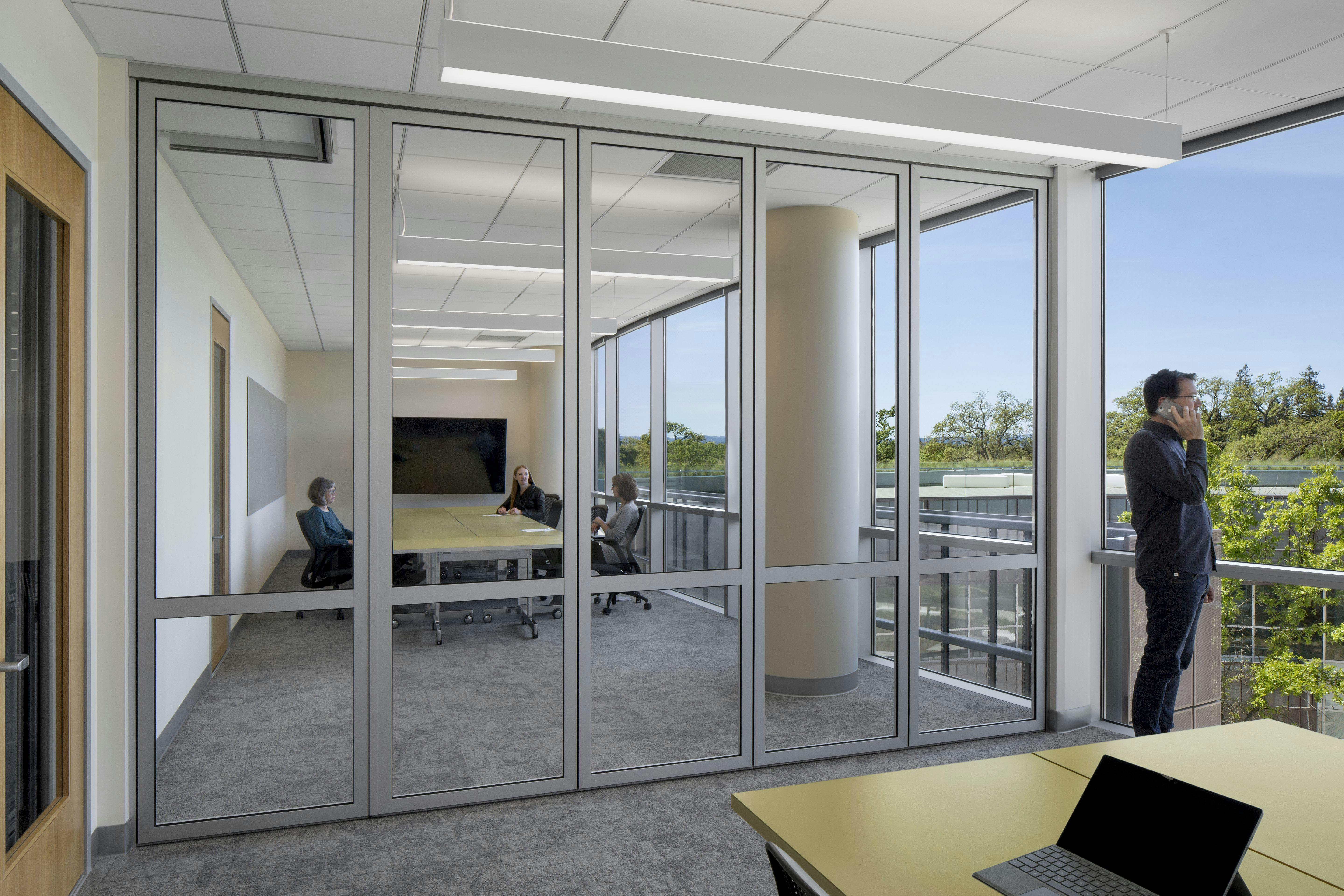 Different work zones were addressed throughout the floor plan to create the most agile interior possible. From open office workstations that convert from sitting to standing positions, to demountable semi-transparent private office partitions, flexibility was the main objective.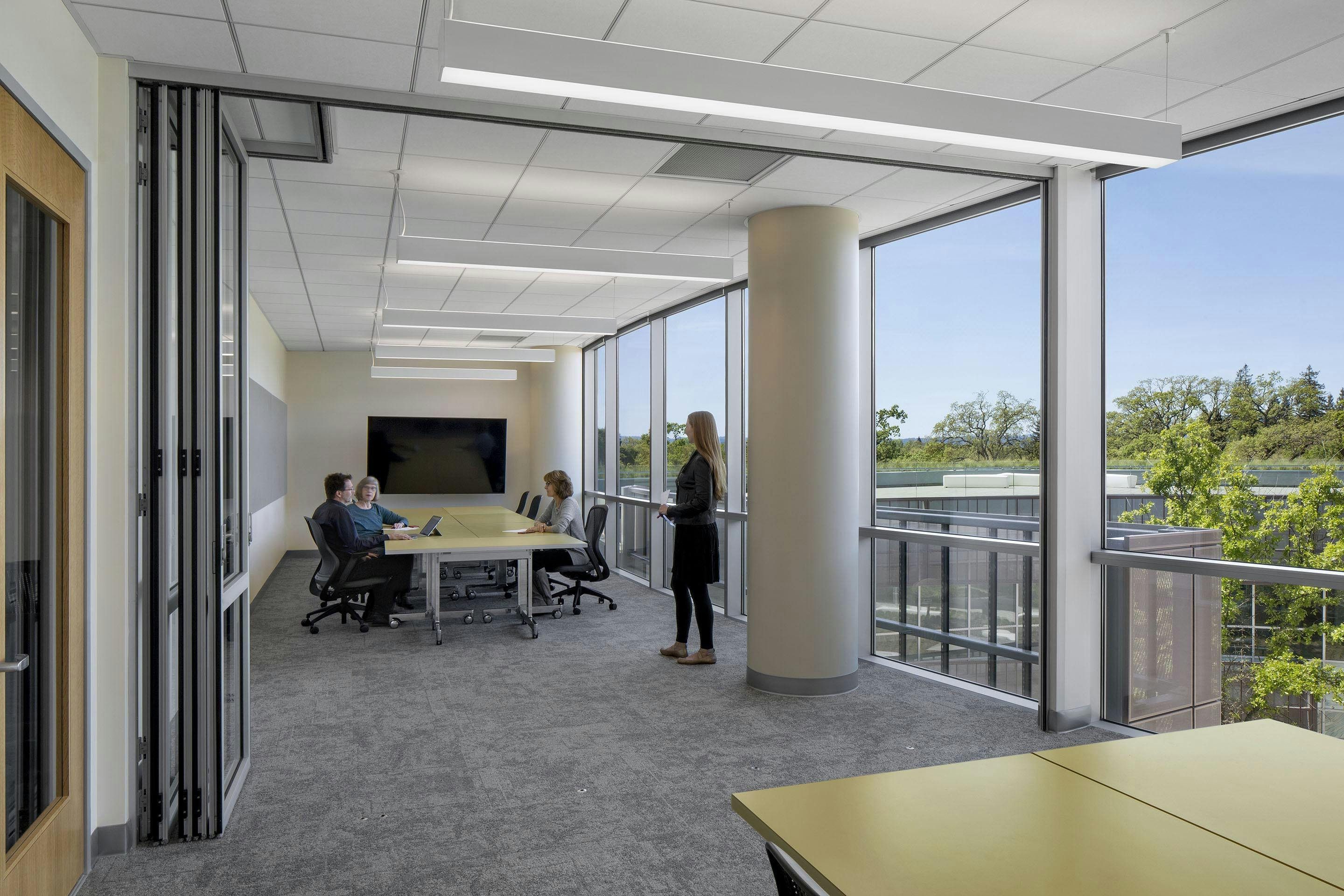 This concept was further carried into the two project rooms. Each room is outfitted with an HSW single track sliding glass wall that allows it to be subdivided or reintegrated on-demand to accommodate groups of various sizes. The opening glass wall allows a visual connection, while also providing the acoustical isolation necessary to facilitate a focused working environment.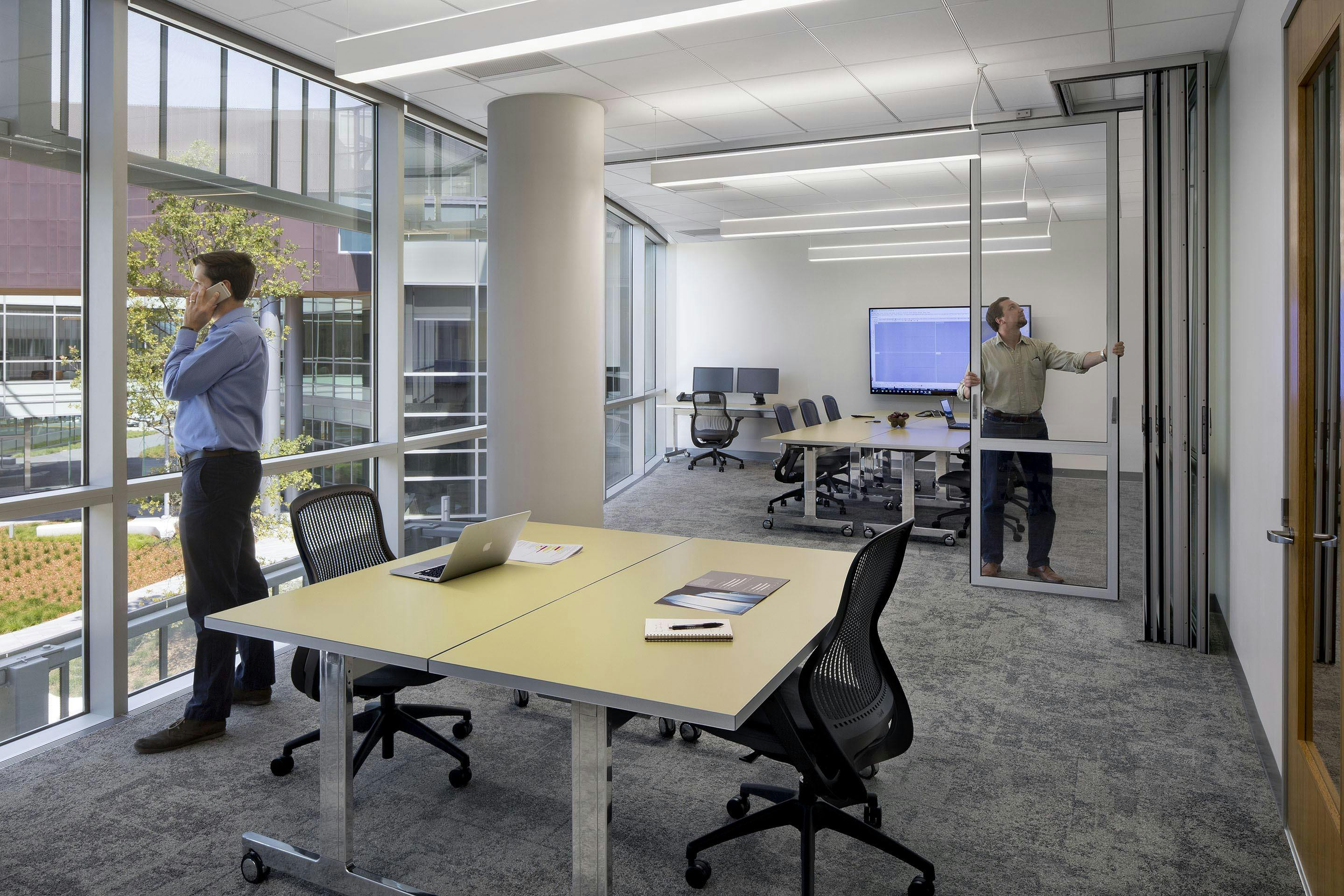 To create a visually uninterrupted space, TLCD specified the system with no floor track required by using the system's floor socket option. In the open position, the system's individual panels glide conveniently into a parking bay. When the space needs to be occupied by groups working on separate projects, the easy-to-operate system is effortlessly closed.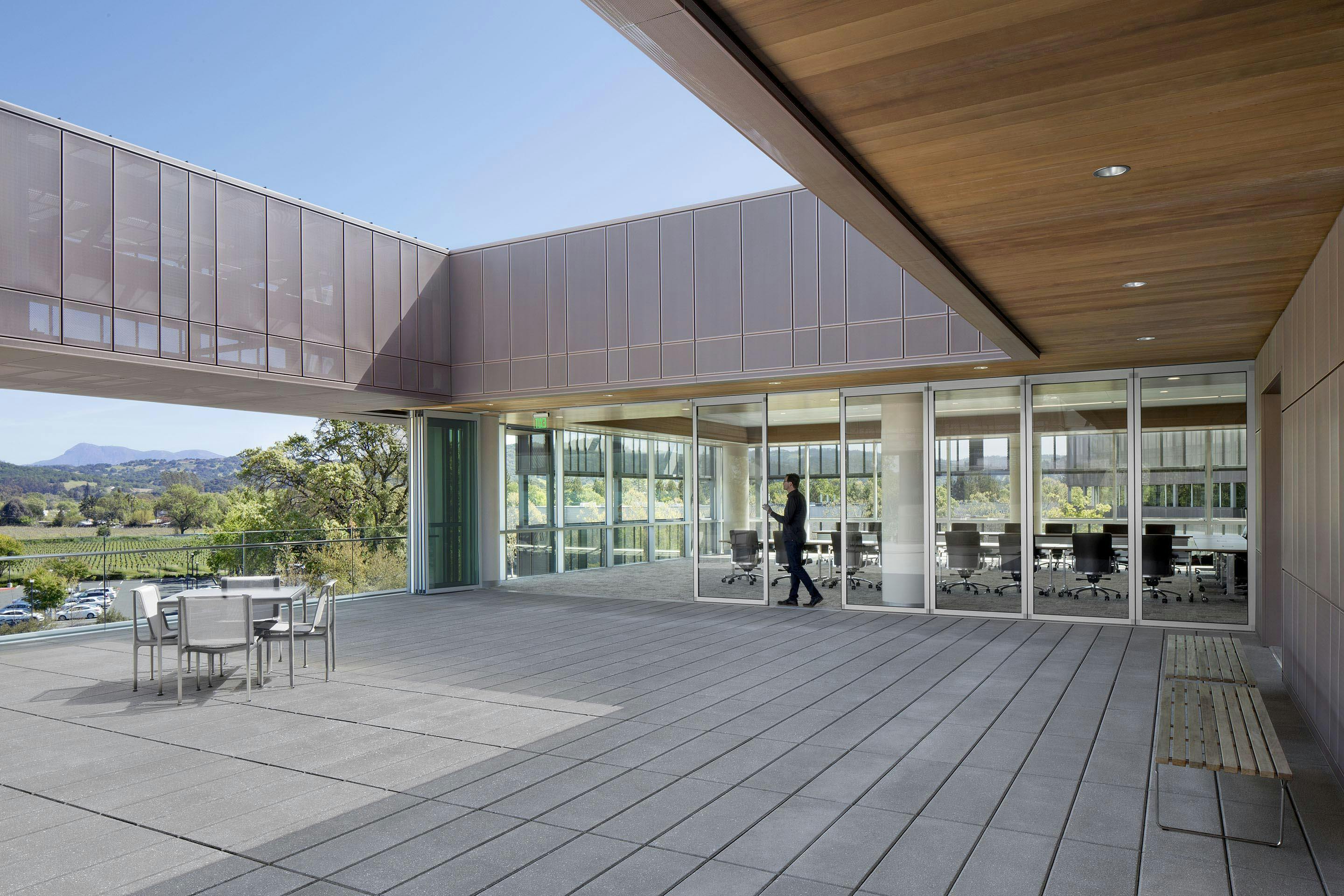 Agility is also displayed in the boardroom, where an HSW60 was installed to connect the adjacent outdoor patio. The opening glass wall system allows the boardroom to adapt to the needs of any event occurring within the space, as well as open fully to the outdoors to admit a wealth of fresh air and natural light into the space.
This particular HSW60 system is outfitted with an ADA compliant sill and an incorporated swing door panel with panic hardware.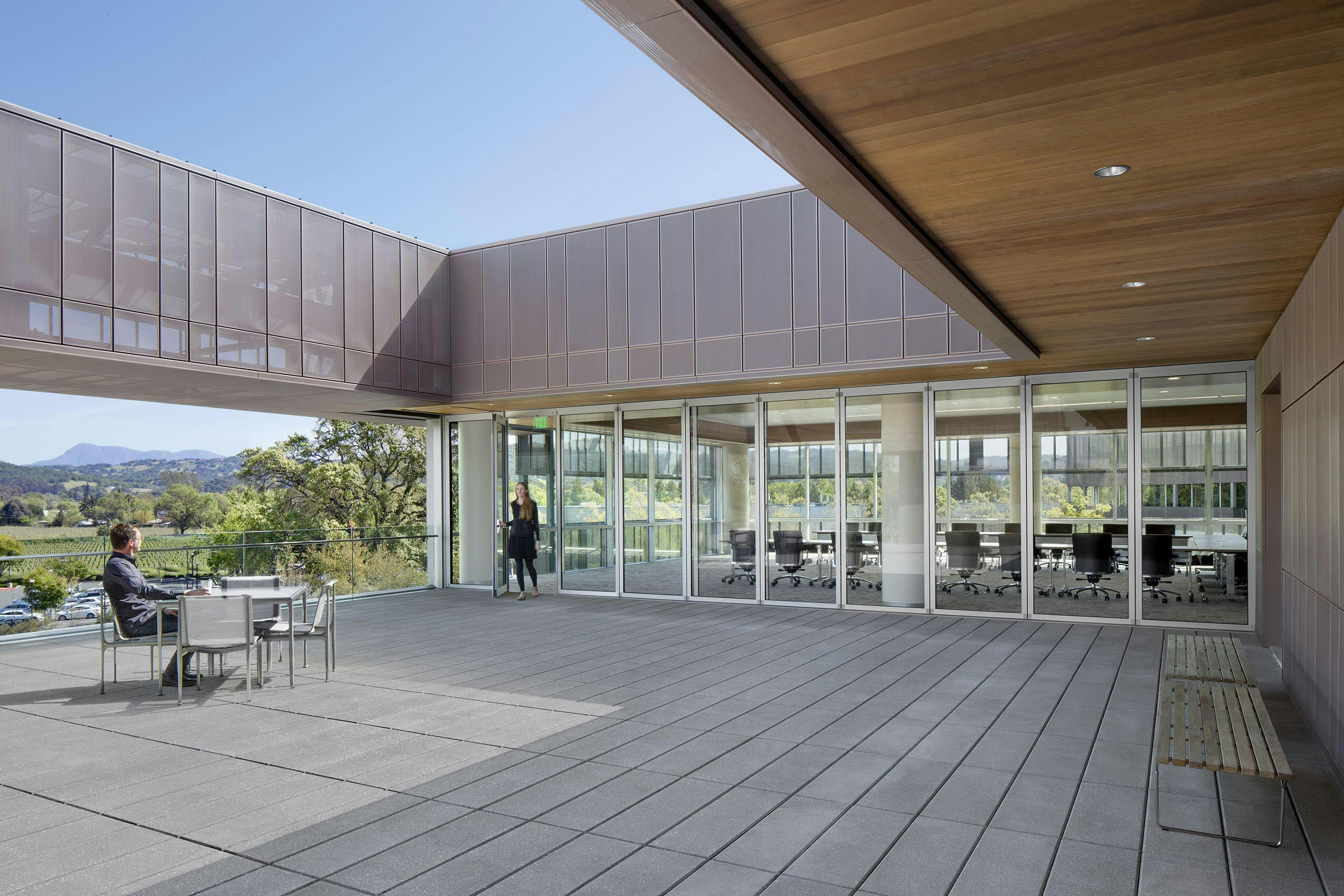 Don Tomasi, AIA, TLCD Principal explained that NanaWall HSW60 was "the only [real] choice" for this project. Based on his previous experience with NanaWall products on other projects, he knew that the individual panel single track sliding system would provide the panel height, aesthetics and performance necessary to complete this beautifully appointed room.
"My favorite part of the building, and I think most people's favorite part of the building is the boardroom and the outdoor deck connected by the sliding glass partition. It has an absolutely stunning view to the hills, the vineyards. It is a unique space and there is nothing else like it."
Questions about our HSW systems and commercial interiors? Contact us.