Tips and Tricks: Create an Outdoor Garden Oasis
By , July 17, 2012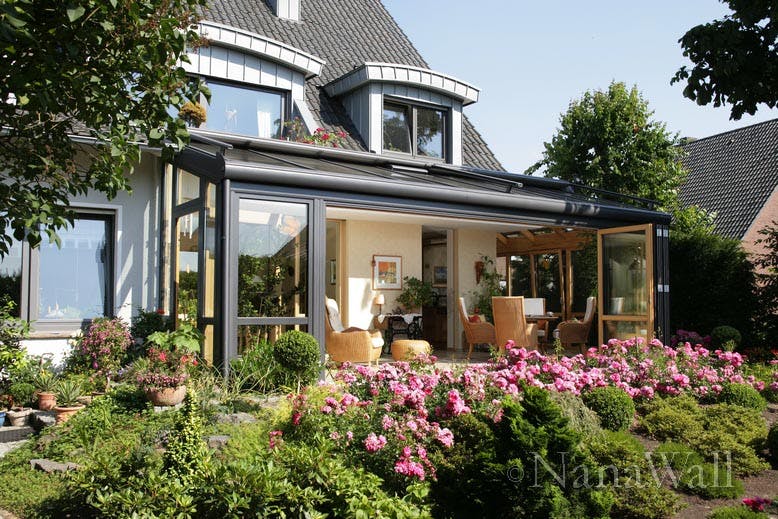 Gardening is a great hobby. It's a healthy way to relieve stress, get outdoor exercise, and be a little closer to the earth – all at the same time. Even better, a beautiful garden is the perfect complement to an operable glass wall. Here are some helpful strategies for the first-time gardener.
Start a bag garden One particular type of garden with a low-cost set-up process is the bag garden. It requires only a few key basics from the store such as bags of topsoil. And since the soil quality of your own property doesn't matter with bag gardening, you can begin the project in almost any space. Use coupons on these already-inexpensive bags of topsoil to save even further.
Go for sustainability There are a growing number of online resources that can help you create a self-sustaining garden. For example, this article from Treehugger features OpenSourcePermaculture, a free gardening resource for anyone who wants to create a more sustainable world. Permaculture emulates natural ecosystems and partially maintains itself without disrupting the natural environment.
Regulate your water use Avoid over-watering to conserve water and save on your utilities bill. Pick up a soilprobe, a helpful tool for monitoring the quality and moisture in your soil--with the help of the information it will dredge up from beneath the surface, you will ensure that no water is wasted. With the right strategies, gardening is incredibly rewarding. Go ahead: take advantage of all the information the web has to offer and get that dirt under your fingernails today!