Tips and Tricks: Garage Conversions Add Square Footage - And Style!
By , April 2, 2012
Garage conversions are a great way to add living space to your home – they can add anywhere between 200 to 400 livable square feet! As a family grows into a home, oftentimes their requirement for space does as well. The garage is a perfect candidate, especially when it's used as storage for unwanted clutter rather than automobiles. Plus, it's less expensive than building an addition since it already has a foundation, walls, and a roof. Be sure to check with a building inspector for any structural and zoning codes for converting a garage to another use. For example, some cities only allow conversions if there is a minimum of two covered parking spaces subsequent to the conversion.
The Garage Door: The biggest question is what to do with the empty space after you remove the garage door. An excellent option is to insert an operable glass wall. Operable glass walls are custom-made and large enough to span the entire opening. Replacing the garage door opening with a wall of windows ensures that the finished external appearance blends in with the existing home.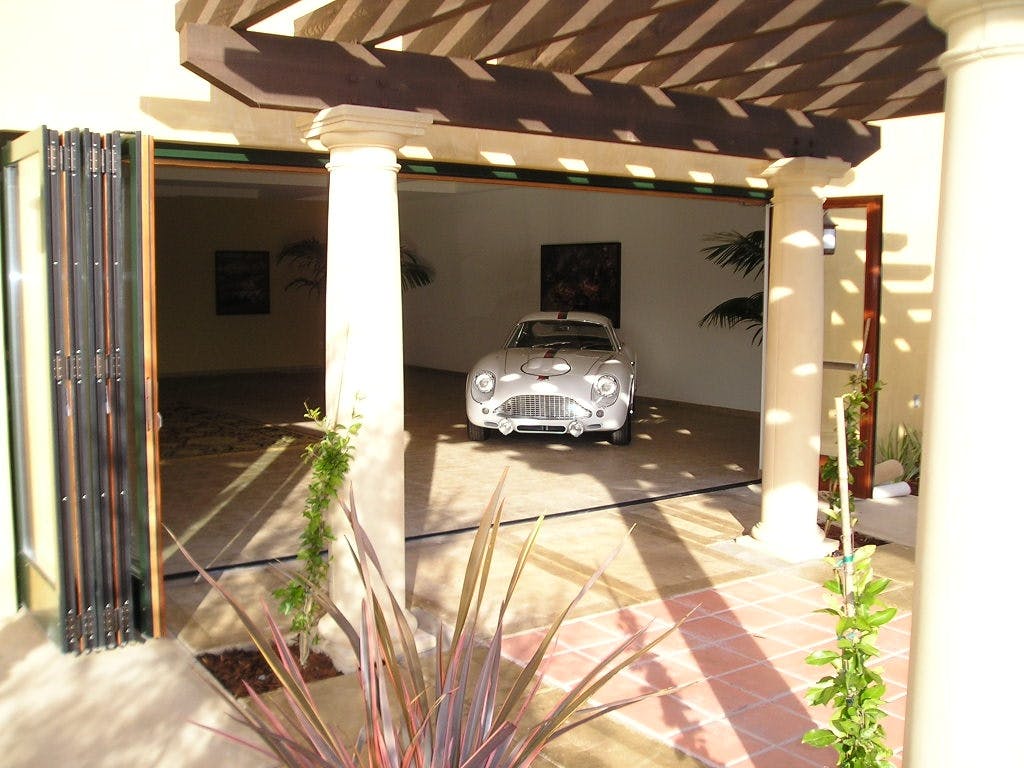 The Floor: A garage typically sits on an uninsulated concrete slab, and may be a few inches below the floor level inside the house. Garage floors also often slope toward the garage door for drainage. You may want to consider leveling the floor and using a curb at the opening to prevent moisture from seeping in.
Heating and Cooling: Add insulation to walls, floors, and ceiling. It may be possible to extend the existing heating and cooling system from inside the home into the garage space. If not possible, there are independent heating systems available, like a gas space heater.
Wiring: If the converted garage will have higher electrical usage than before, consider adding a new 20-amp circuit.
Plumbing: Providing plumbing in a garage is necessary when you want to convert the space into a bathroom or kitchen, but can be difficult with concrete floors. You can either cut swaths of concrete and insert drainage pipes or elevate the floor. Below are a couple of our favorite garage conversion projects. These spaces look fun and livable – no longer like a garage!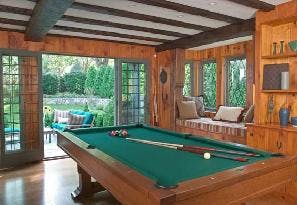 Frank Shirley Architect's Garage Conversion