Tips and Tricks: How to Optimize a Beautiful Lake Front View
By , March 16, 2012
If you had a property right on Lake Erie, the eleventh largest lake in the world, how would you optimize your lakefront views? We want to show our readers this unique case study highlighting how the NanaWall WA67 system can be used to create an air-tight room for use in both summer and cold winter months.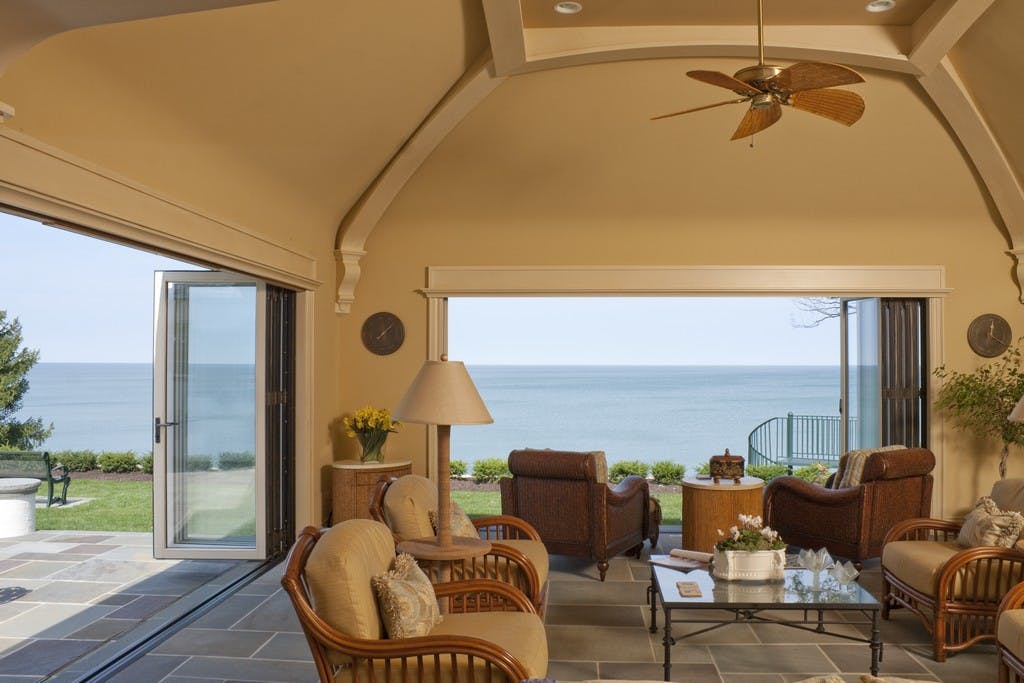 When homeowners from Rocky River, Ohio first met with architect firm The Arcus Group, they wanted to remodel their great room into a three-season room. They wanted the ability to open up to the outdoors during summer, to take advantage of beautiful lakefront views. The goal was to maximize their views of the lake with an open-air type porch.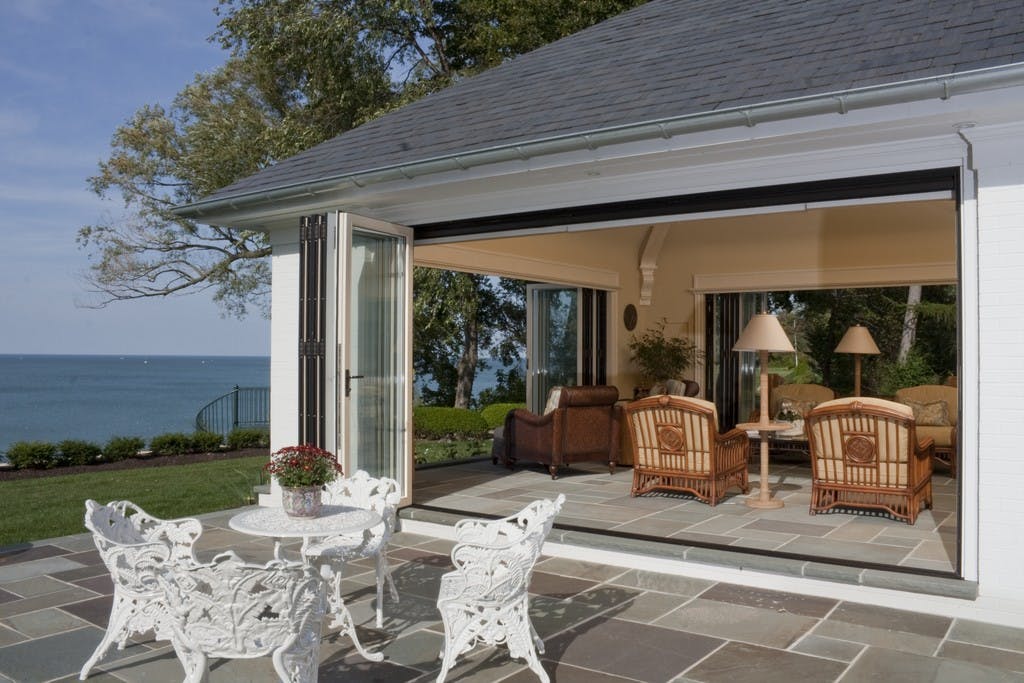 Chief architect for the project, Dave Maddux, knew the homeowners wanted the ability to open the wall during the summer, but he saw the challenge as creating a finished, air-tight four-season space for winters on Lake Erie, where temperatures are often below 40 degrees. He wanted to use a product that would not only open and close seamlessly, but also be weather-tight and insulated for those cold winter months. He selected the NanaWall WA67 folding system based on smooth operation, aesthetics, and performance. The panels were used on three sides of the four-season room, all facing the lake.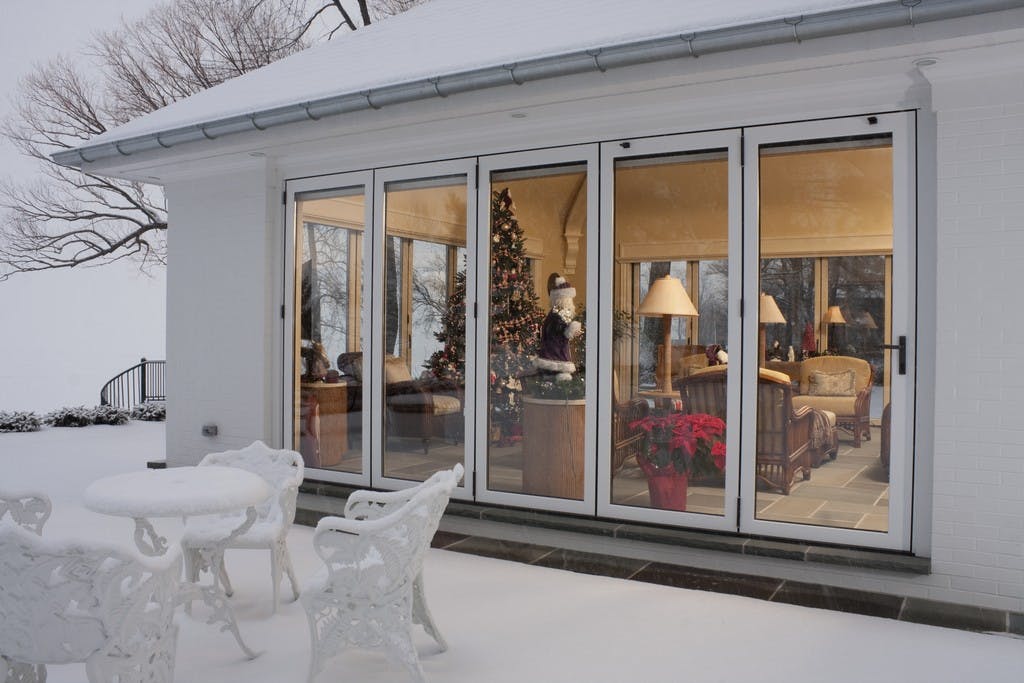 Architect Maddux couldn't be happier with how the project turned out. "The contractor was pleased, the client was pleased." In summer, the homeowners can open the walls and create an open-air pavilion to enjoy the lake views. During the winter, the room is secure against weather elements. The homeowners say, "Winter on Lake Erie is brutal. Hail and 60 mph winds left homes along this lake front with severe window damage. The NanaWalls came through without a scratch." Now, their remodeled room on the lake can be used in all four seasons, rain or shine.