Two Families, One Roof
By , March 5, 2014
Project Title: Ranch 2.0
Architect: Chris Luthi
Contractor: Ainslie-Davis Construction
By recycling their existing 1950's ranch home, newlywed couple, Jane and Craig, decided to start fresh. They called Architect Chris Luthi of Centerline Design and Ainslie-Davis Construction to design and build their new 4,400 square-foot home, "Ranch 2.0".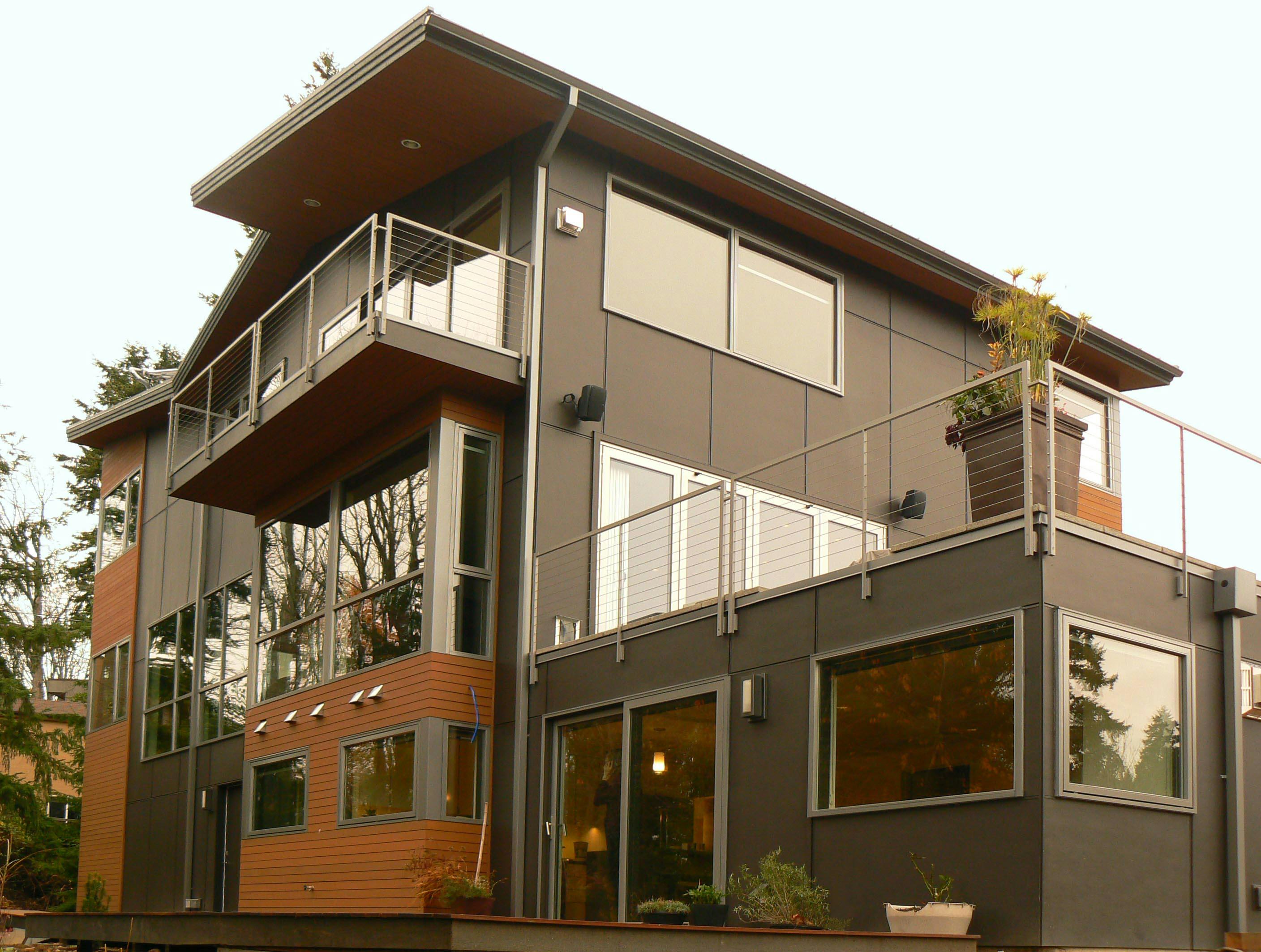 "I had previously designed and built a house with one of the owners, Jane. She wanted this to be a completely different style—but since I believe that good architecture comes in many different flavors, I was happy to undertake the project," says Chris. This house, unlike many others, includes a built-in apartment for Jane's mom and step-dad! The butterfly shaped metal roof maximizes solar access and helps channel water into a 5,000-gallon containment from which it gets transferred into rain gardens. To help engrave sustainable characteristics throughout the home, the entire team made it an effort to use locally sourced material, bamboo flooring and cabinets, recycled glass and cement counter tops. Durable materials and products featured throughout also create a lesser impact on the global waste stream.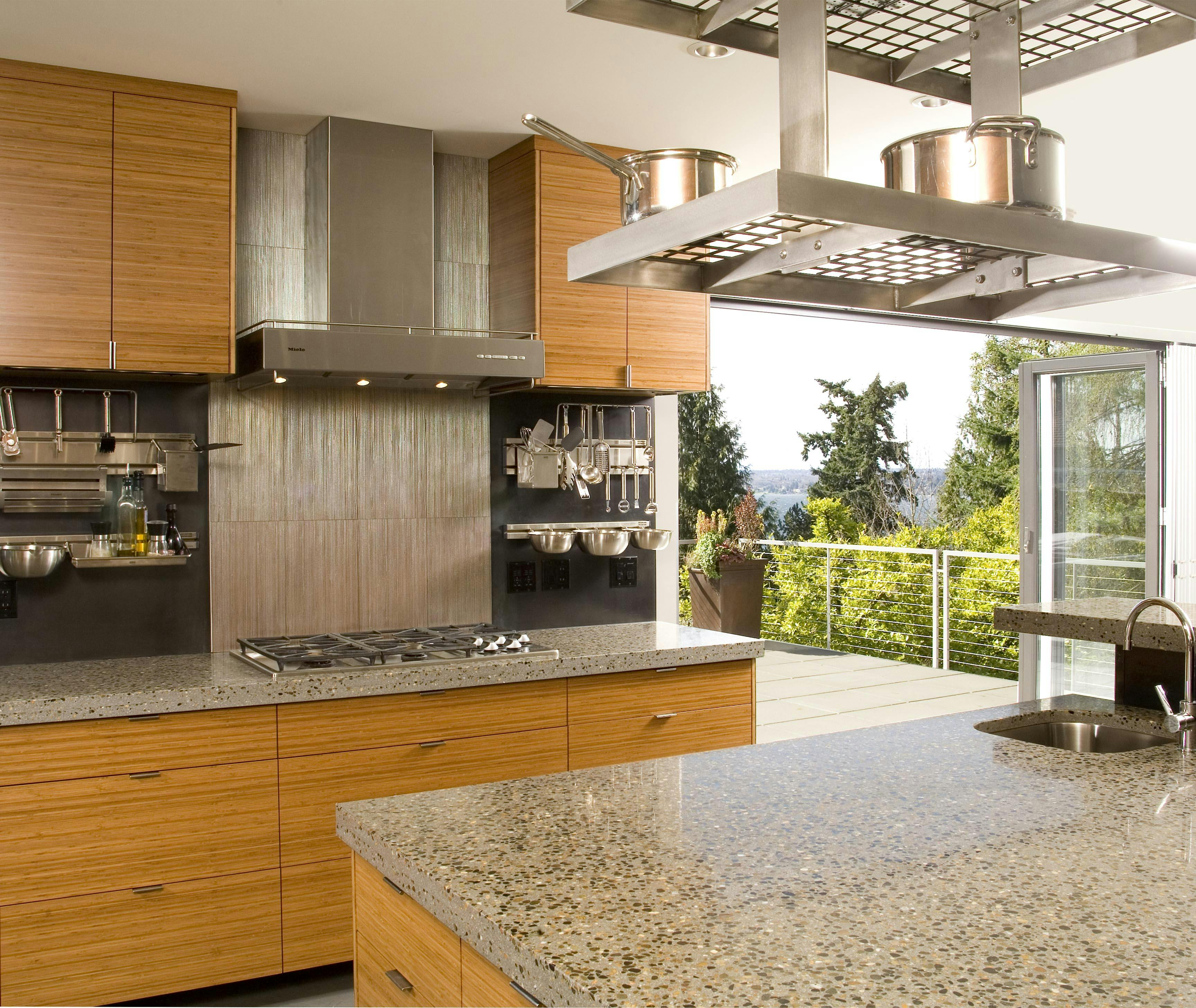 A large porch, facing the South side, became one of the key elements in the project. "Having that Southern orientation was essential to extending the usability of this outdoor space beyond our too brief summer months. Since this porch was a large factor in the form of the building, it seemed wasteful to wall it off from the other living spaces," explained Chris. NanaWall folding glass doors became the perfect solution to connect the porch and the kitchen/dining area with a seamless transition. "While every window company on the planet now seems to offer a fold-slide door we felt that it made sense to go with a company that had specialized in this for a long time, had a big investment in technology + engineering, and had a solid track record in standing behind their product" says Chris. NanaWall's pivot windows were also used to keep the house cool and connected to the outdoors during the summer. Designed for multi-generational use, accessibility and adaptability can be seen throughout the home. Even the three story rock climbing unit can be easily converted into an elevator in the years to come!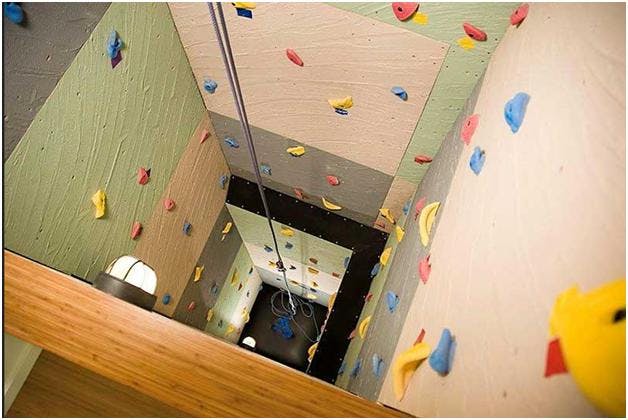 Ranch 2.0 certainly has several amazing features. For information about the project, read about it in Seattle Times Sunday article "Mercer Island home has room for two families and a future". Share your thoughts about this project in the comments section below!