Typical Montreal Townhome Transforms into Beautiful "Black Box"
By NanaWall Systems, March 19, 2018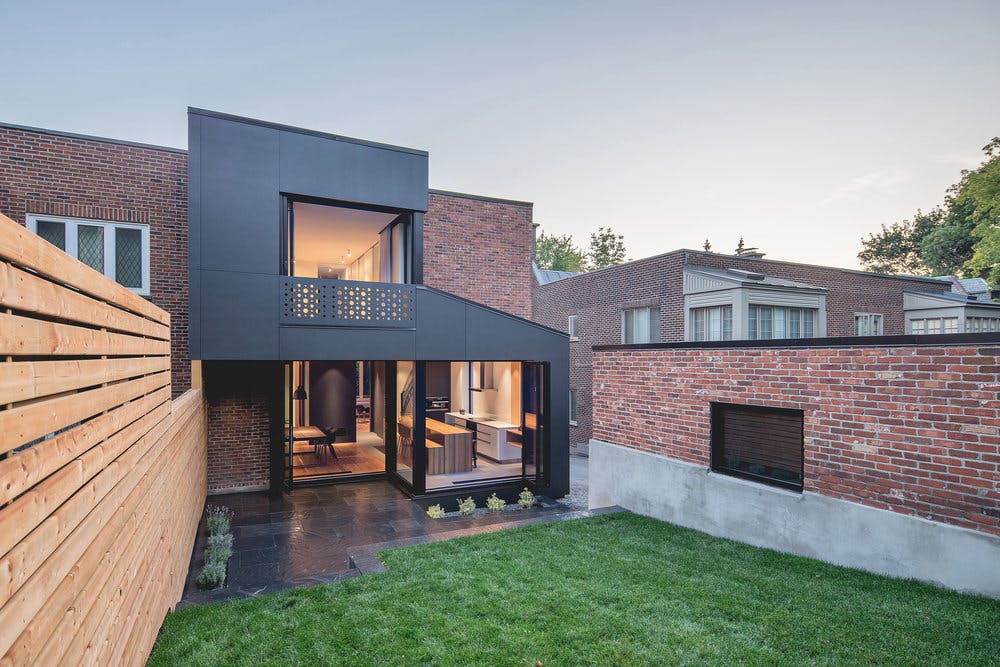 Photos: Raphaël Thibodeau
This is Black Box II. Prior to its renovation, this little abode was just another brick townhouse, typical of its Montreal neighborhood.
Despite the home's commonplace appearance, the design that Natalie Dionne, the architect spearheading the renovation, envisioned was bold. Natalie's design managed to preserve the home's more iconic elements while creating an entirely new aesthetic.
The townhouse's new exterior has three SL60 opening glass wall systems, consisting of merely three panels each, but the visual impact of the systems is nothing if not striking. Especially when contrasted with its former pre-renovated self:
The living spaces have been opened up using energy efficient three-panel NanaWall Folding Glass Walls set into the addition. When open, the walls seamlessly connect the outdoor and indoor spaces, creating both visual and physical expansiveness. When closed, the large glass panes facilitate unobstructed views that bathe the home's interior in natural light.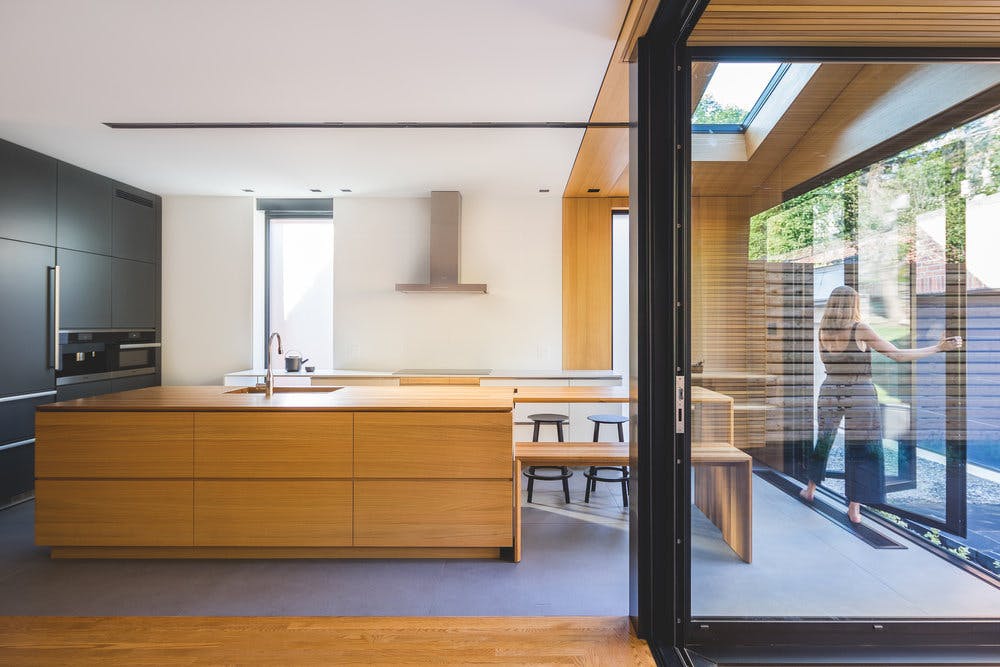 Even at a glance, we can see that the aesthetic has changed entirely. In renovating the original, non-descript, prototypical structure, architect Natalie Dionne achieved a subtle balance between the old and new. The subtly iridescent black metal addition enhances the original features while adding much-needed living space.
Originally conceived as a jewel box that would evoke precious objects and fine woodworking, Natalie Dionne envisioned, "a box covered with smooth and black material on the outside and blonde wood on the inside." Large sheets of lustrous black fibrocement were assembled using fine rivets to form two connecting prisms, complete with large opening glass walls. A circular motif perforates the second-floor loggia, imbuing a sense of delicacy and light. Blonde wood, light walls, and a bright porcelain kitchen floor illuminate the interior.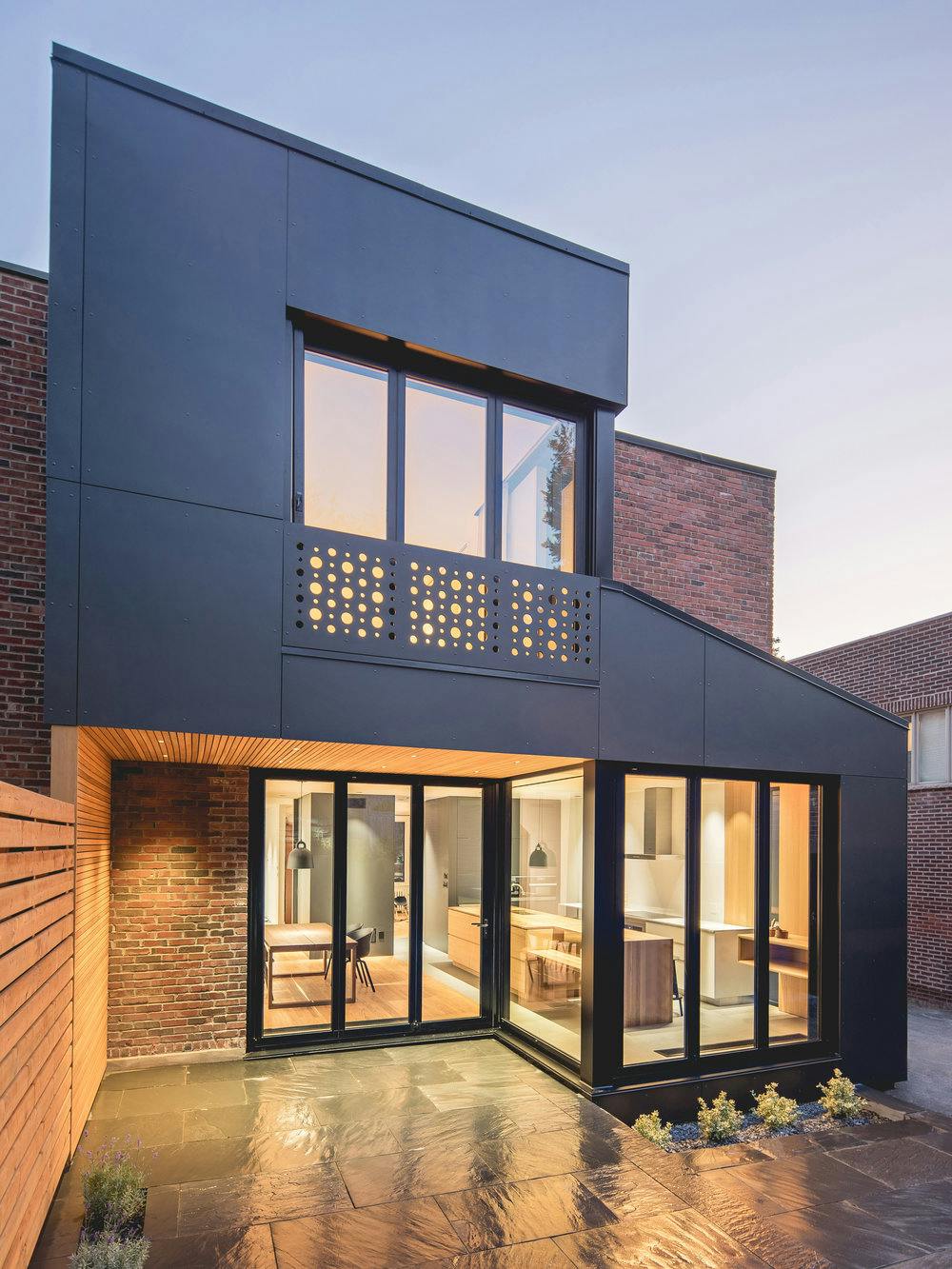 The project was a collaboration in the vein of constructive art: the architect, builders, and the owners were all actively involved in the pursuit of aesthetic and technical excellence. The addition, though relatively small in size, has made a huge impact, increasing natural light, usable living space, and adding considerable visual distinction.
Questions about renovating with opening glass walls? Email us at info@nanawall.com