WATCH: How SkullCandy Immersed Itself in Its Mountain Surrounds
By NanaWall Systems, December 4, 2017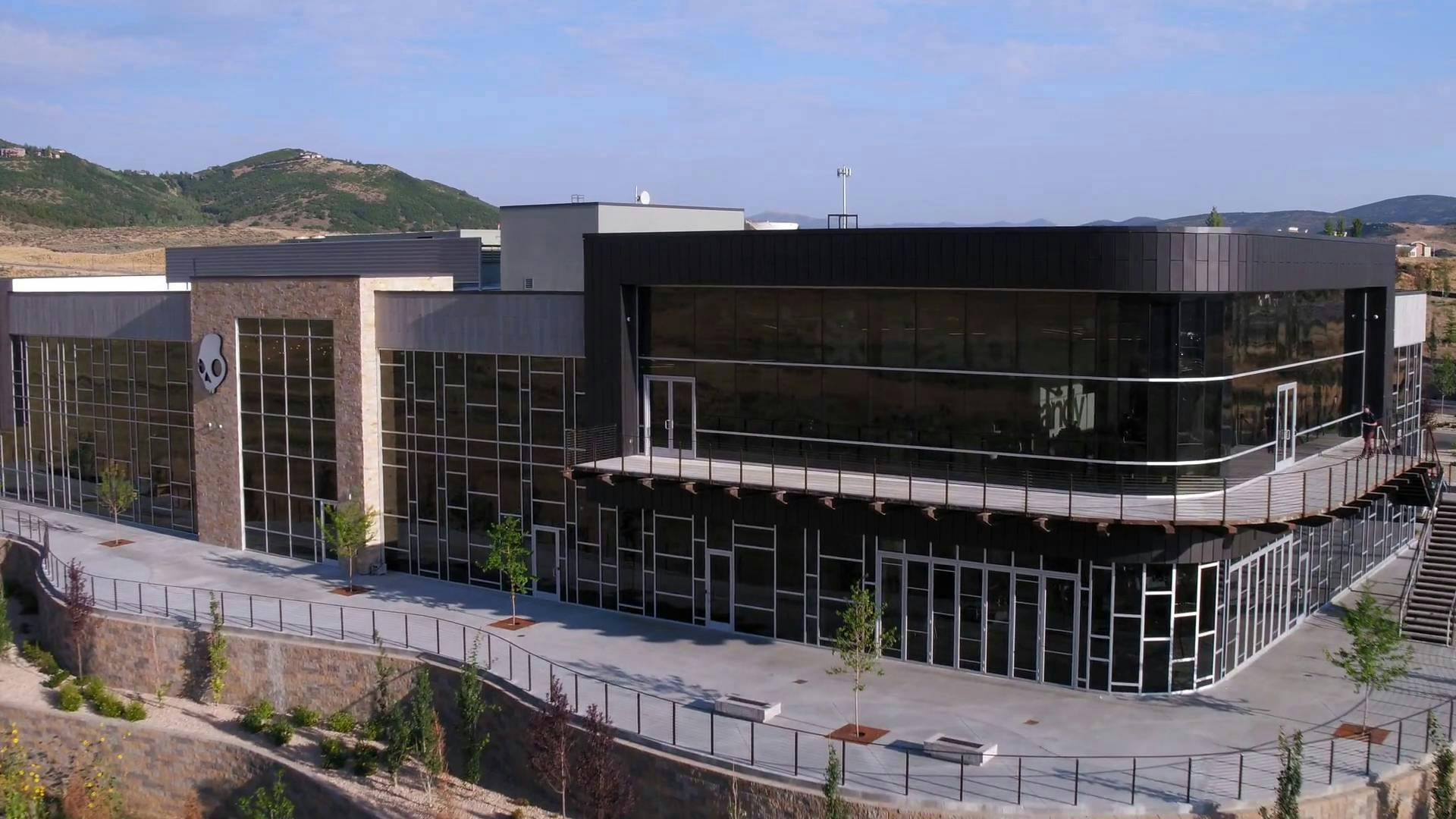 Skullcandy, the iconic performance and lifestyle audio brand, was born on the ski slopes of Park City, Utah. The company recently relocated to a brand new headquarters at the base of Utah Olympic Park. The Park City site was selected for its stunning views of the dedicated open space, as well as its visibility.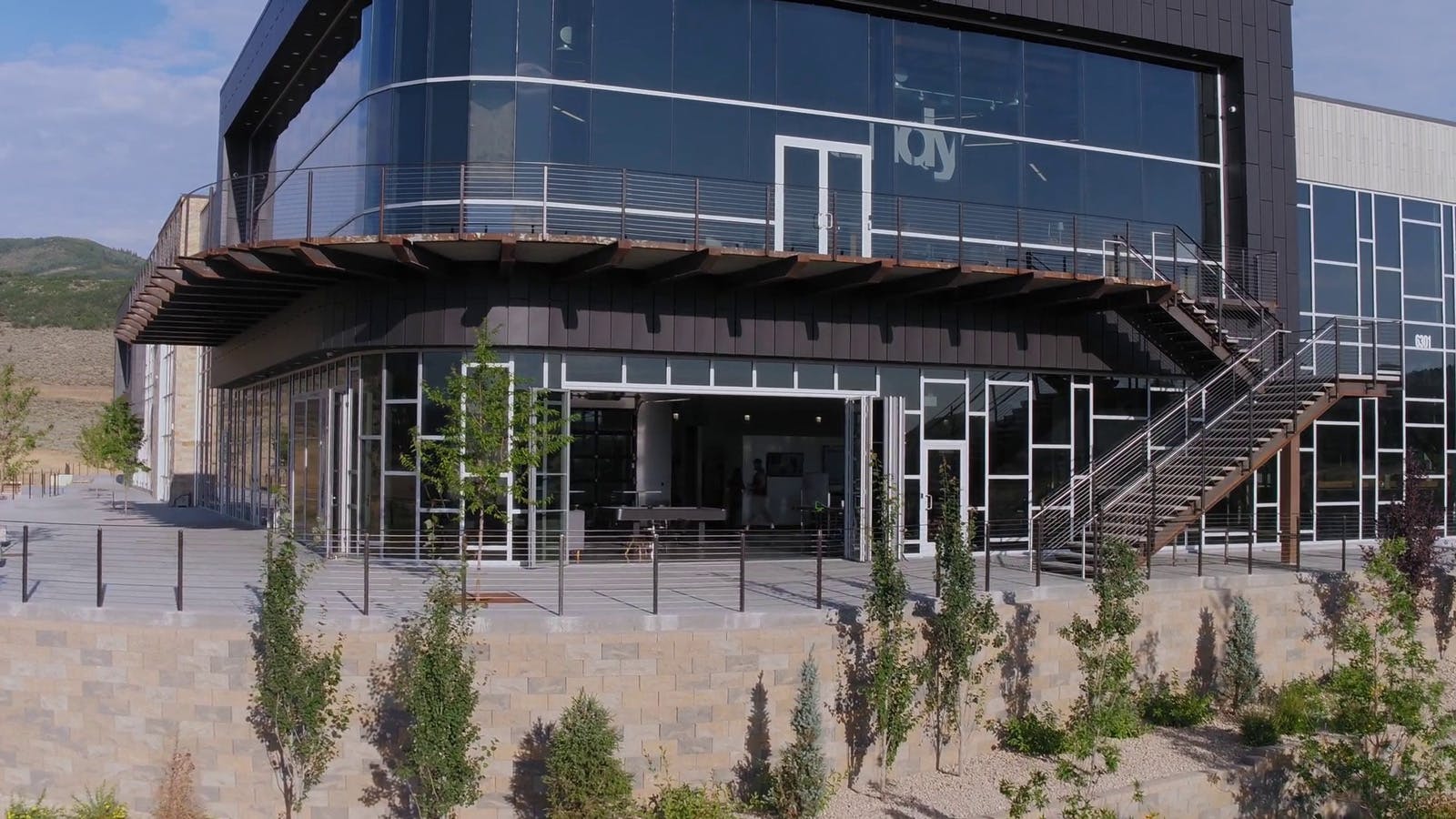 Zinc metal panels, organic stone, Cor-Ten steel, and naturally colored concrete panels complement the high-performance glass system. A distinctive window mullion pattern creates a visual sense of movement and energy, evoking Skullcandy's identity as a musical and active lifestyle brand. Tint, solar heat gain, transference, shading coefficients, and energy performance balanced the goals to bring in as much natural light as possible, preserve the views, and reduce glare.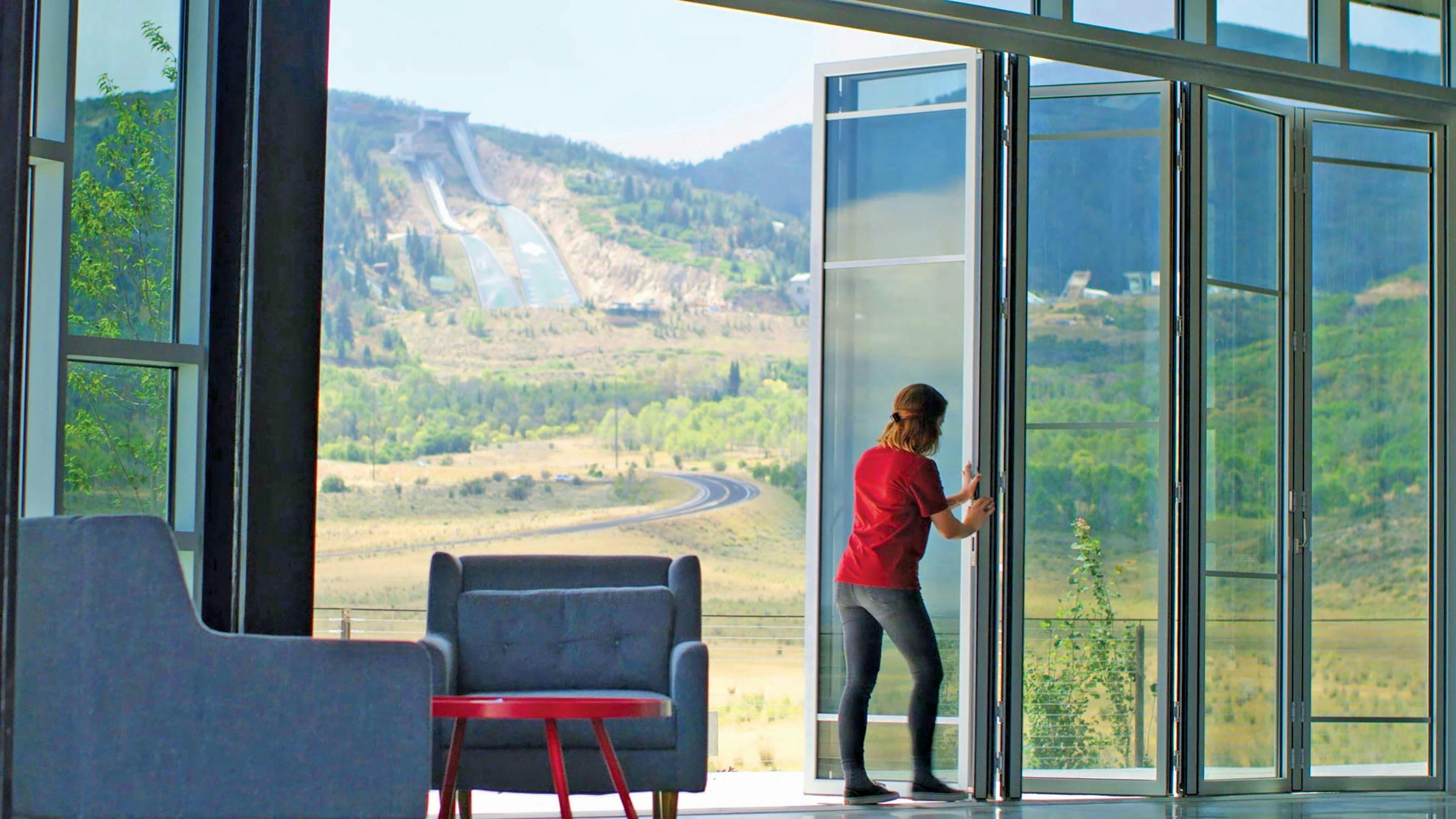 The NanaWall SL70 opening glass wall selected for the project is a monumentally-sized, thermally broken aluminum framed folding system that can span widths of up to 39 feet, and reach up to 12 feet tall per panel when mullions are included.
Initially, the architect considered using garage doors that would open the common areas up to the outside, but these would have interrupted the motif, compromised the heat sealing of the structure, and interfered with some of the ceiling and lighting features. Whereas, our thermally broken NanaWall system performs to the same rigorous energy compliance and efficiency standards as the adjacent curtain wall.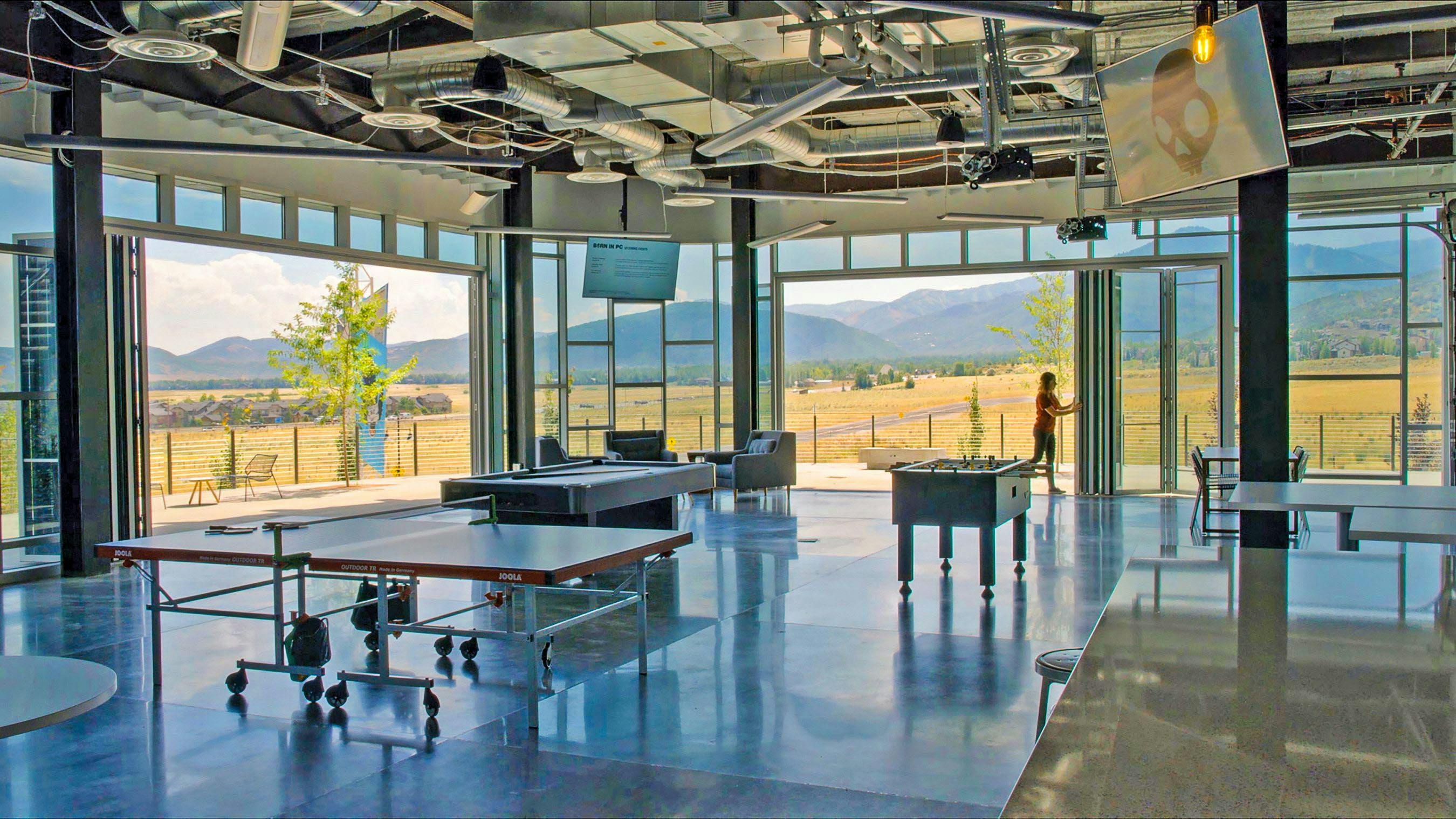 Our product line allows for complete customization. The 10-foot-tall SL70 systems used were customized to include horizontal mullion locations that match up with the curtain wall system. NanaWall was able to source the same glazing makeup used in the balance of the building to ensure even further design cohesion with the rest of the building.
"The NanaWall system allowed us to seamlessly integrate the exterior façade so that from the outside it was perfectly integrated. Until you open the building, you would never even know that the doors were there," says Kirk.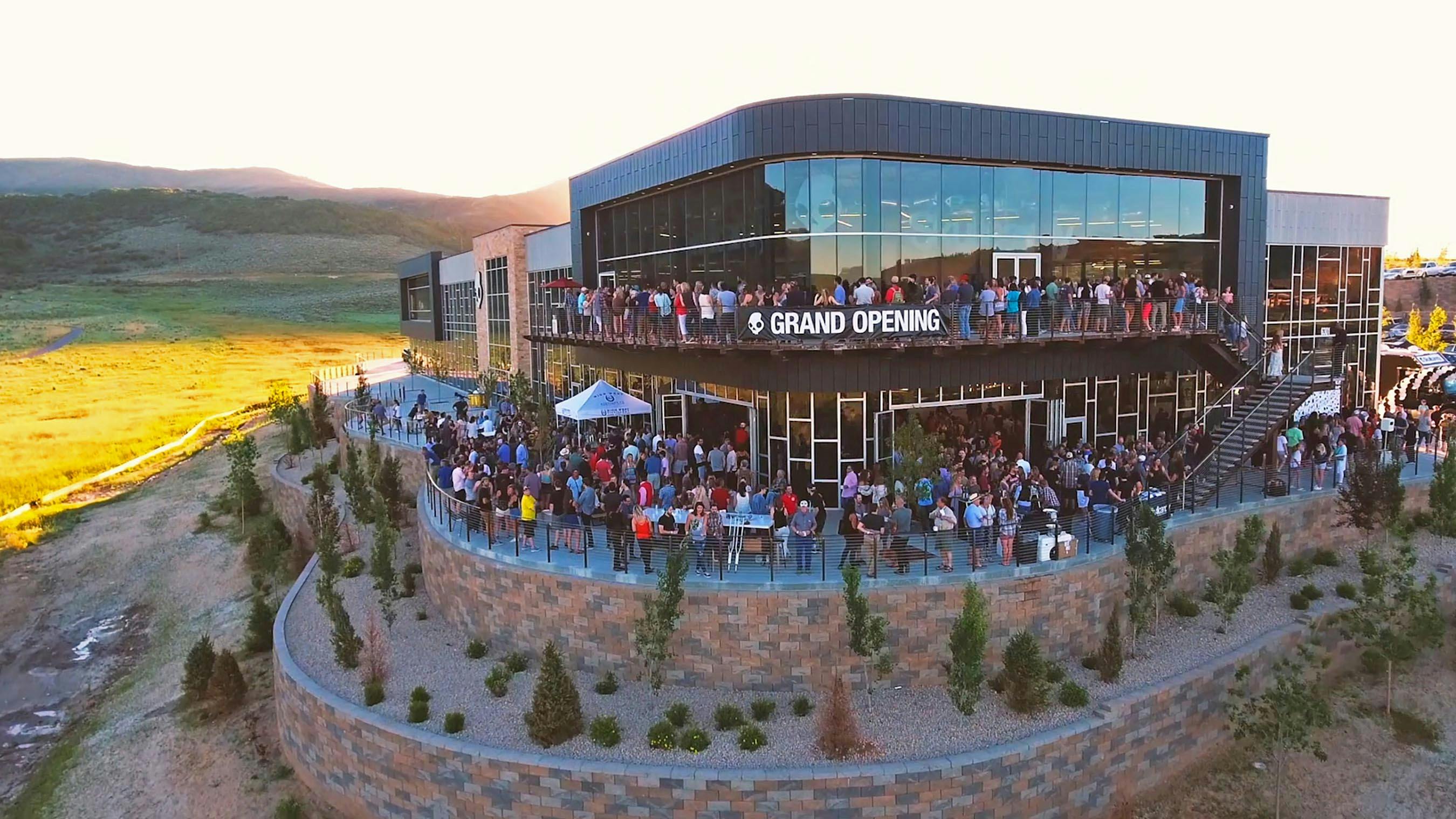 With stunning views of the Uinta and Wasatch Mountains, the new digs have reinvigorated the company. "The new space is very uplifting," says Skullcandy CEO Jason Hodell, and the NanaWall "[makes it] so easy to bring the outside to the inside and connect them."
Skullcandy was founded at the intersection of innovation and creative culture, and that sensibility is embodied in the unique functionality and design of their new headquarters.
Learn more about cool office design solutions in our commercial applications section.