Watch the Video: Tenant Improvement Project Gets a Serious Upgrade
By NanaWall Systems, August 20, 2018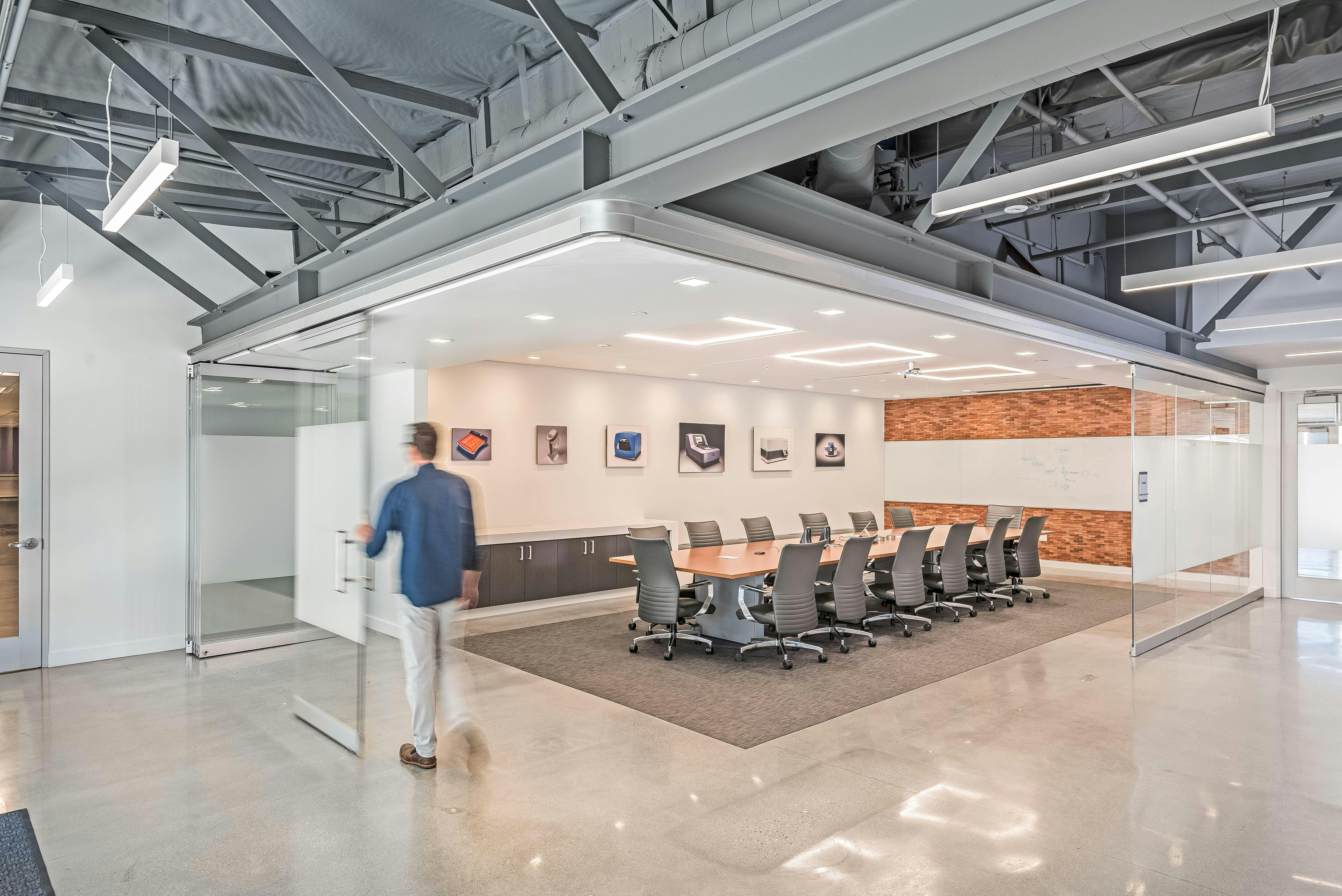 After outgrowing an office space the company had spent the past 20 years in, the folks at Paramit Product Development decided it was time to relocate and invest in a new space.
Paramit's new office design is a tenant improvement project in an existing L-shaped space spearheaded by Habitec Architecture & Interior Design. The new boardroom features a 52 foot-long HSW75 NanaWall opening glass wall system. The single track sliding system allows panels to glide easily around the corner, providing a smooth transformation from closed room to open space.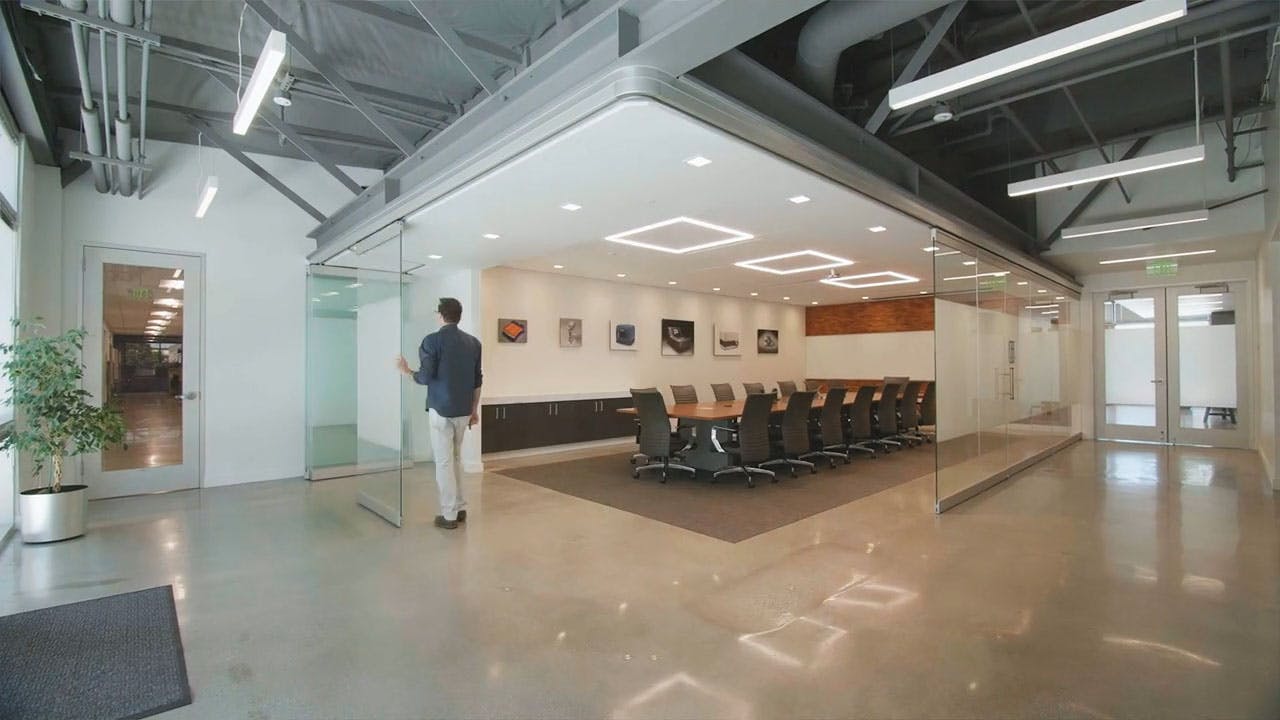 The frameless HSW75 system sports a frosted privacy band from knee height to shoulder level, providing visual screening of anyone seated inside, yet maintaining a strong sense of transparency. The closed configuration of the system also provides acoustic isolation. "That really allows us to have the confidentiality or the privacy [we need]," confirms Paramit Design president Rob Lathrop.
Ultimately, the boardroom serves as the core of the space; it is used not only for meetings with clients, but also all-hands-on-deck company-wide meetings and social events. The space has facilitated a transformation of the company culture into one that feels more like a community.
Questions about our HSW75 opening glass wall system? Send us a message at info@nanawall.com