What to Consider when Choosing Large Windows?
By Liz Snyder and Matt Thomas, December 14, 2015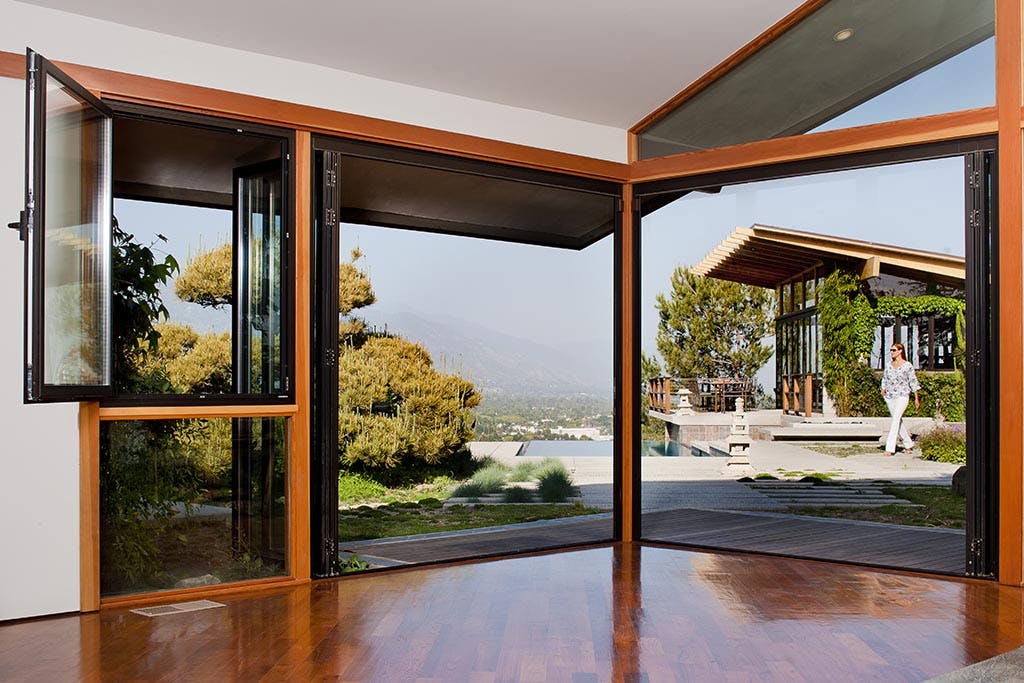 All of us have dreamed at one time or another about living in a house of windows surrounded by nature. While usually those ideas don't last long, having a large window looking out over a beautiful landscape certainly is possible, but there are some things to keep in mind when considering.
Considerations for Large Windows
Design
We've come a long way in recent years in expanding what kind of designs are possible for windows of all sizes. One wonderful trend that has developed in recent years is large openings. As homeowners come to realize that there is more to enjoy in a home than indoor living, the trend has moved to incorporate large opening glass walls that create a year-round indoor/outdoor connection that enhances both your home and your lifestyle. Large opening glass walls come in both folding and sliding options and are available in wood, aluminum, aluminum-clad, and even frameless designs.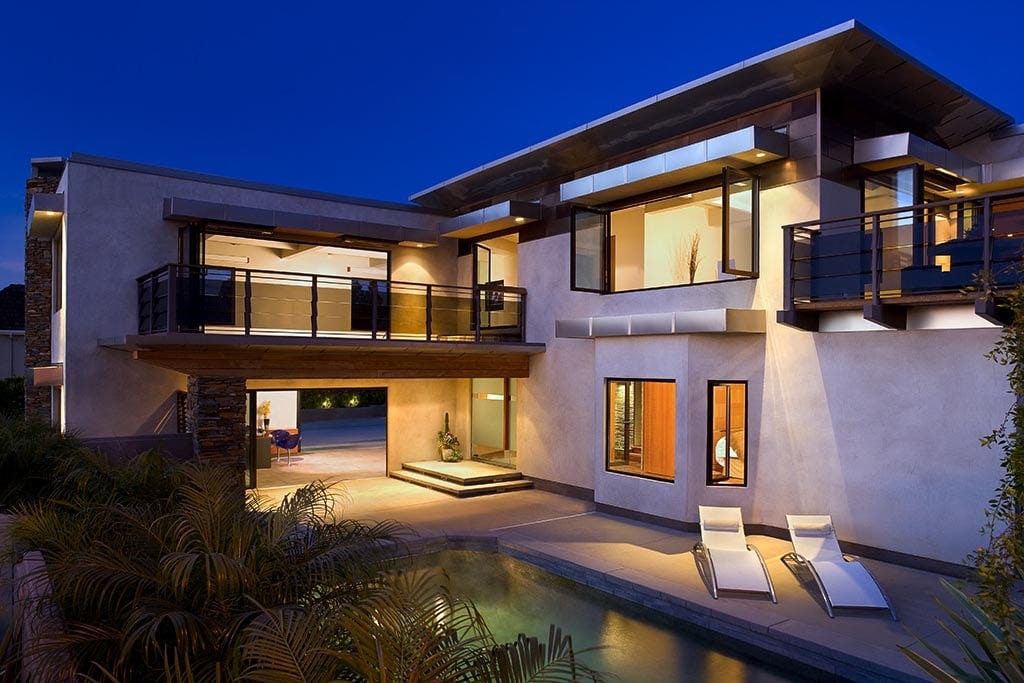 Energy Efficiency
While one of the major goals of a large window is the view, big windows also tend to act as a big hole in the side of your house, with the potential of letting all the warm air out in the winter and turning your entire house into an oven in the summer.
Energy-efficient windows can help you avoid freezing or baking as the seasons change, and replacing an existing window with an energy-efficient one can help see your energy bills decrease enough that they pay for themselves in just a few short years. Be sure to review the NFRC ratings of windows before purchasing. Here is a great link and video to help you understand what to look for on an NFRC label.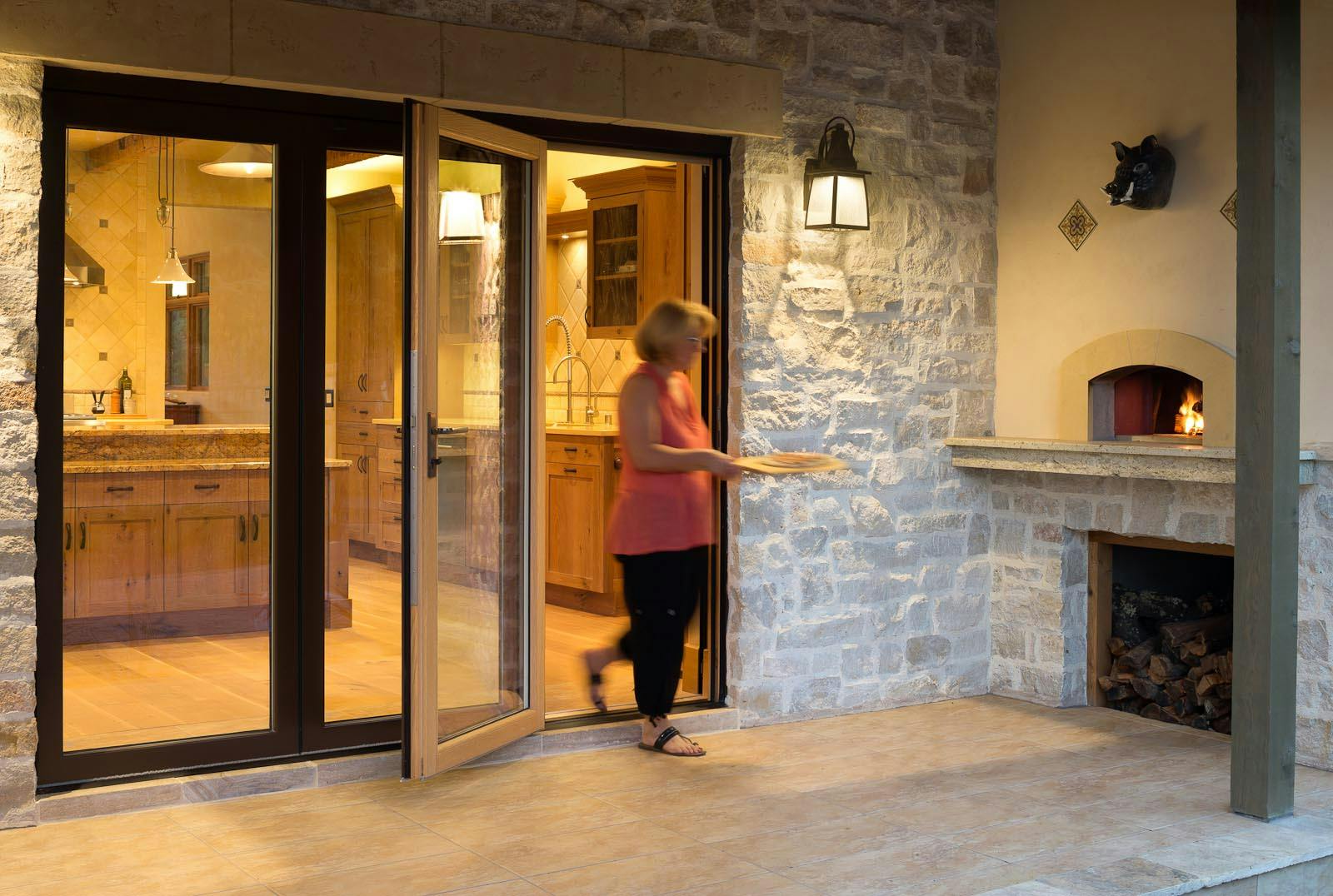 Operability
When is a window not a window? When it is an opening glass wall that has the ability to open, allowing fresh air and an abundance of natural daylight to come in while also allowing access to an outdoor area promoting an indoor/outdoor experience.
NanaWall is built to allow you all of the wonderful views of a large window, while being able to use it like a large door to allow you to pass through to the outside, or depending on the weather, allow you to fully open the whole wall thus changing your whole experience within a room, be it the kitchen or dining room, living room, bedroom or spa-like bathroom.
Security
Security is always not far from your mind, especially when you are away from home. Windows are often considered the weakest point of entry. Security can be achieved in two ways―through the type of glazing (glass options) and the type of lock used on the windows or opening glass walls.
Glazing not only can help the window be more energy-efficient but there are several methods of reinforcing your glass windows with secure materials. The first is with tempered glass, which is much more durable than traditional glass and therefore more difficult to break. Laminated glass, also known as safety glass, is another excellent option for your home's windows. Laminated glass usually consists of a layer of vinyl sandwiched between two sheets of regular glass. To break through safety glass, a burglar would have to strike repeatedly in the same spot, creating a lot of noise–and thus proving to be an excellent thief deterrent.
More importantly, though, is physical security. While most sliding doors provide the appearance of security through the use of locks, they provide little resistance to someone who wants to get in and has a modicum of experience (in many designs, a simple crowbar will lift the slider up and out of its track).
NanaWall provides a dual locking system that locks each panel with a concealed locking rod at both the floor and the head track, rendering a safe and secure barrier between you and anyone wishing to come in without permission.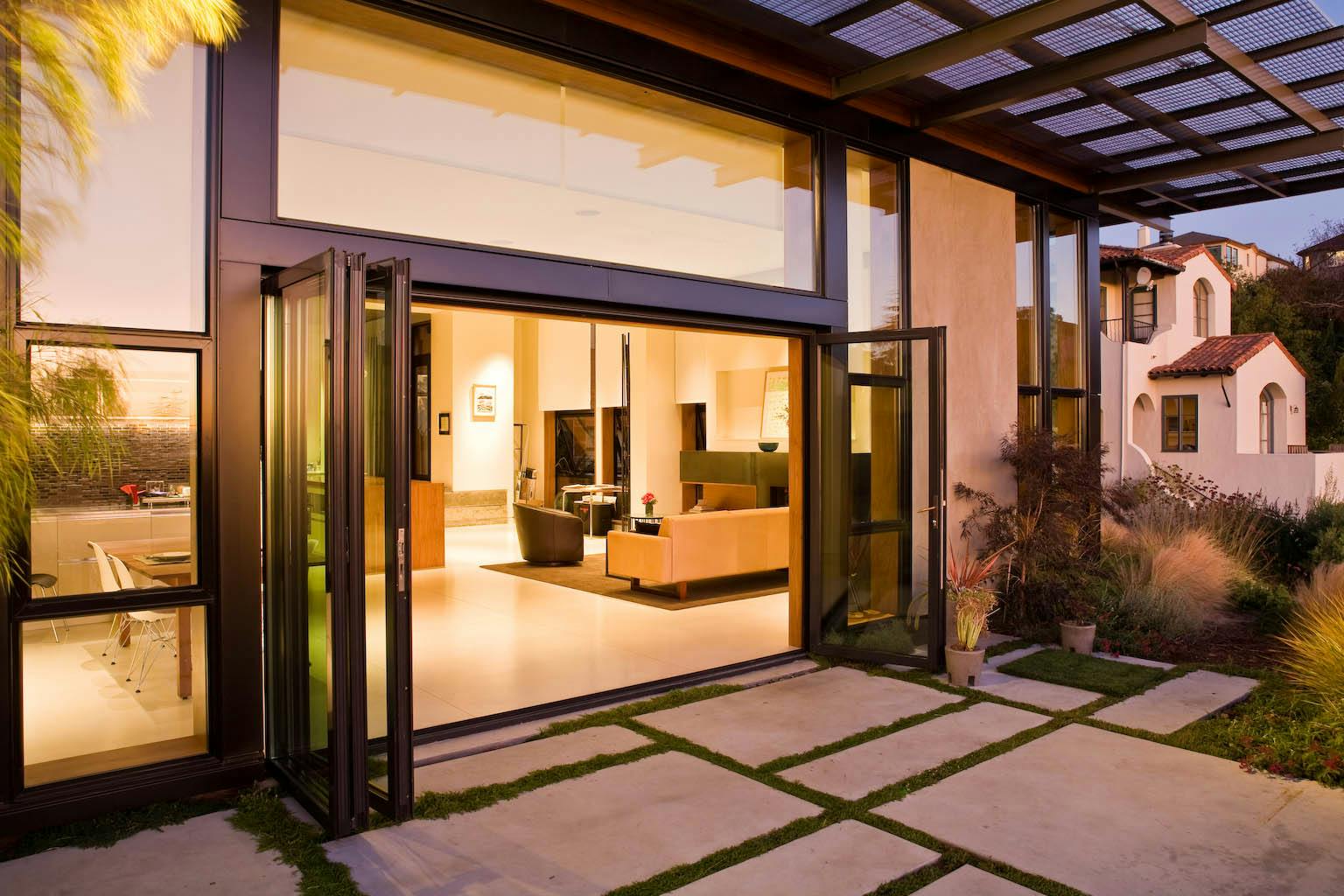 Durability
We hear all the time from our customers how much they like our product and use it daily, enjoying areas of their property that they'd previously merely looked at. NanaWall is focused on quality design and engineering the best products for reliable long-term durability. Our opening glass walls are put through a punishing regimen that tests how our systems perform against wind, water, sound, and forced entry. Our materials are of the highest quality possible, each wall is put together with the knowledge we've gained from nearly three decades of experience to ensure it stands the test of time.
To find out how NanaWall can be put to use in your home, as well as learn about the products we offer, contact us.