Who says you can't Sleep on the Porch?
By , January 8, 2013
Ever wonder where in a home a NanaWall can be used? Not me! I think the opposite, where CAN'T a NanaWall be used? We've seen it all, and as a matter of fact, have the pictures to prove it. Living room, dining room, kitchen, bathroom, you name it! We have just about everything. Know a place where it hasn't been used yet? Be the first and share with us! Want to feel like you're sleeping in the outdoors, but don't want to leave the comfort of your homes? Using a NanaWall can help accommodate that. Why settle for less? Shoot for the stars, right? Well why not sleep under the stars, in the comfort of your own bed! The beauty of it is there are so many possibilities! Keep the doors open at night to inhale the sounds of nature. You're probably thinking I'm crazy, but I'm not. It is possible! Check out this home that utilized the combination of a NanaWall and a rolling bed. What would you call that? Bringing the Indoors Out? Weather permitting – spend nights under the moons and stars, in your own bed. And the beautiful part about it all? If the weather doesn't permit, keep the doors closed and remain in comfort as though it was any other wall!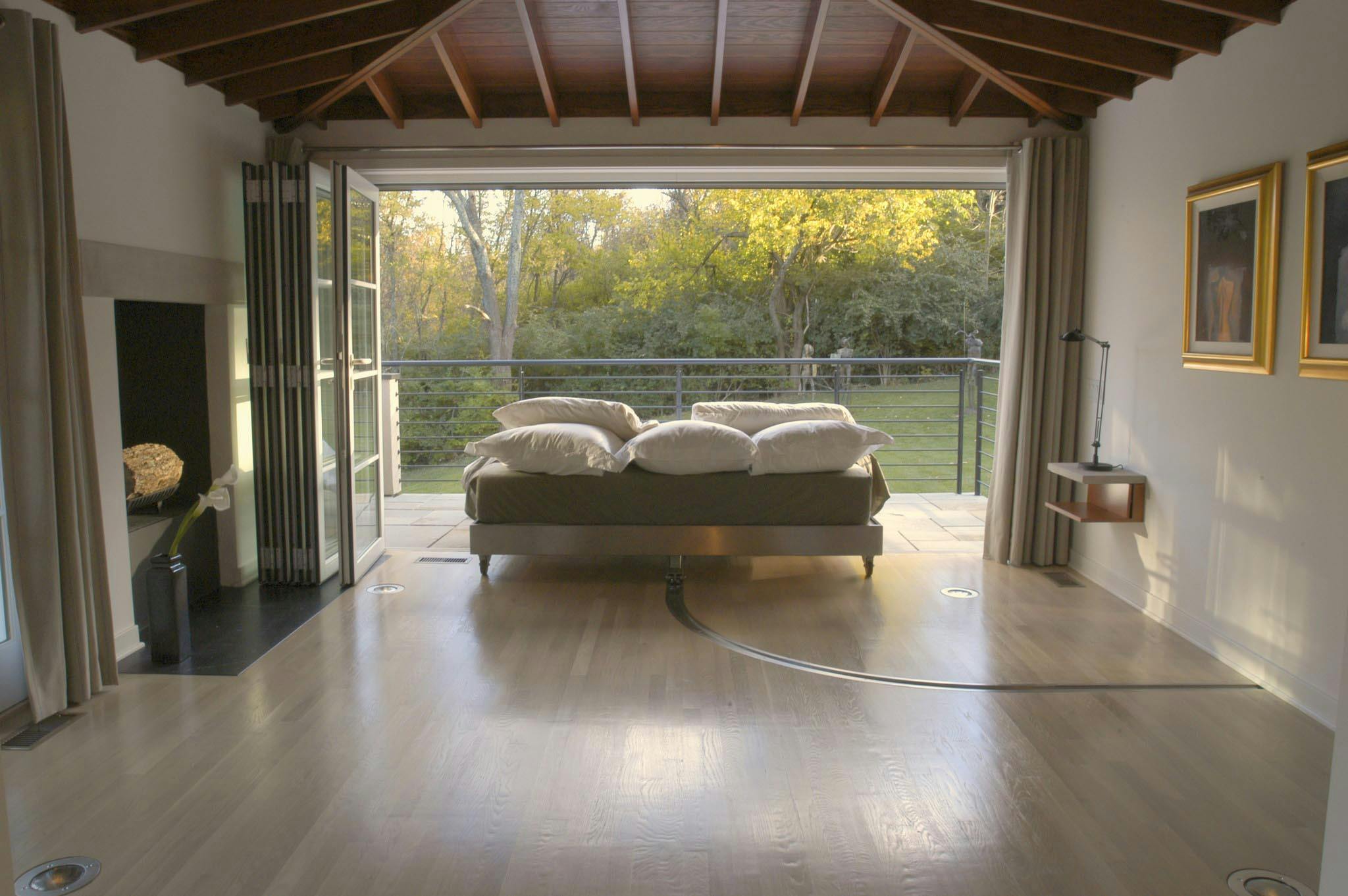 Click on the image above to see more of this project.
Ok, you don't want to sleep outside, the weather may not permit or whatever the case is. Still would be awesome to wake up to a view like that of this Sausalito Residence. Waking up to see the beautiful San Francisco bay – Alcatraz, Bay Bridge and the City!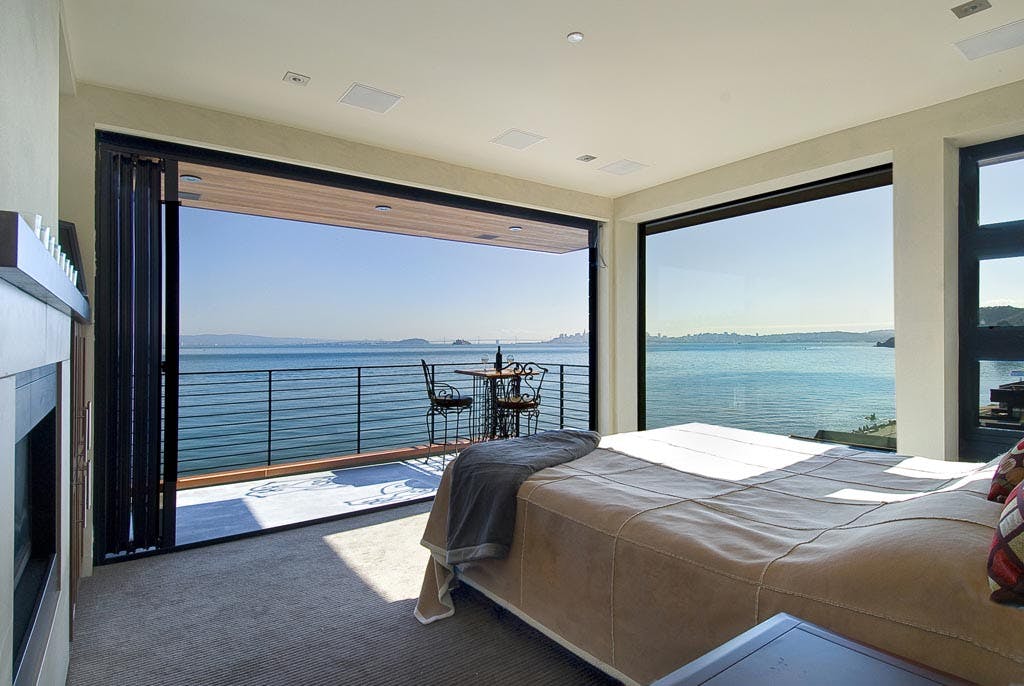 Click on the image above to see more of this project.
Nice view, Huh? Now you can even open up that entire wall. Now I know, you may be worried about privacy – yes, there are solutions to provide some sort of privacy when needed. Obviously not all of us have the leisure and privacy to use such windows for our bedroom, but for those that can – these are some amazing examples of what can be done!