Why Living in Geographical Extremes Doesn't Need to Hinder Your Fenestration Choices
By Liz Snyder and Matt Thomas, November 17, 2015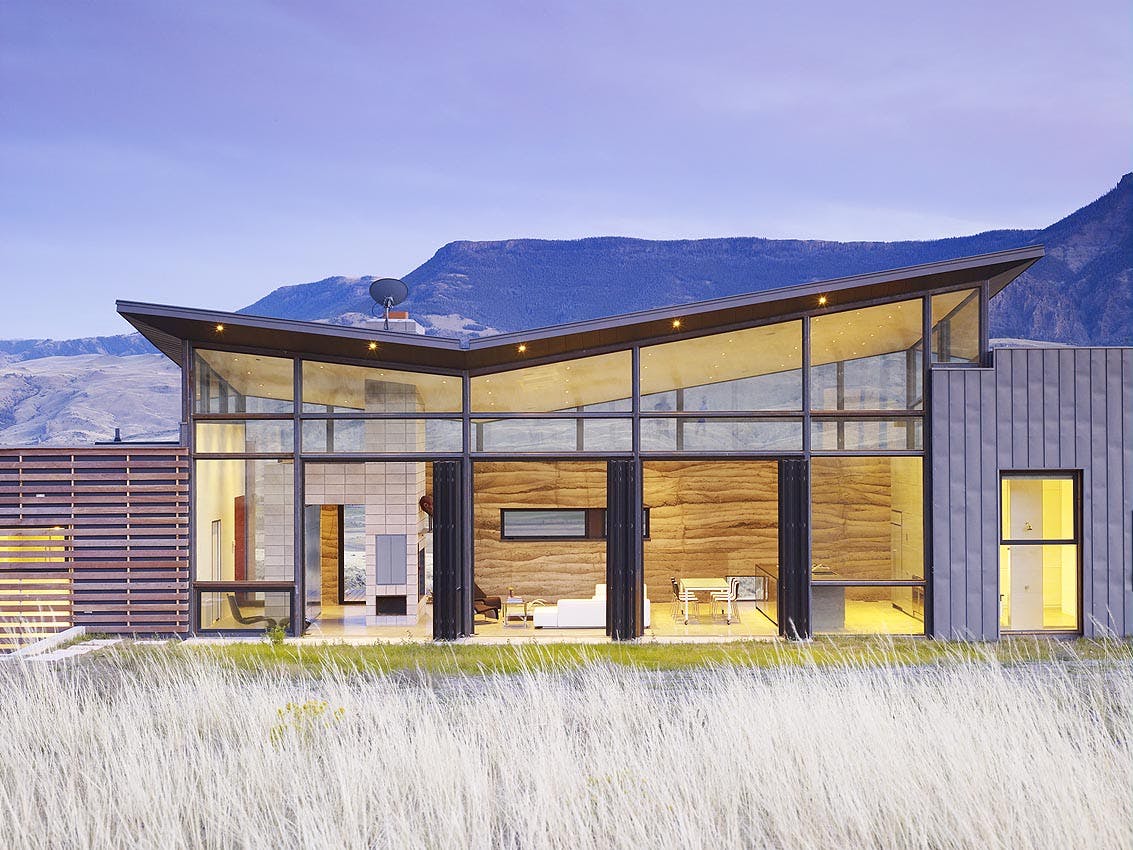 Those who live in areas with more extreme weather may find themselves limiting their design choices when it comes to their windows—tiny portholes, single-hung windows, or louvre windows among them. However, living in geographical extremes doesn't need to hinder fenestration choices. Especially when the location you've chosen to live is one with a view, as so many of the world's most elegant vistas are located in beautiful, yet destructive regions.
Choosing large opening doors and windows allows you to make full use of the property you live on, all without sacrificing any kind of structural integrity to your home, or safety of your windows. Here are several ways that choosing a beautiful and technologically advanced glass wall system can not only keep your home beautiful, but safe as well.
Thermal Break Design
From Caribou, Maine's 41 sub-zero days a year to the Northwest territories above Alberta, Canada; glass wall systems keep cold air out and warm air in. NanaWall Systems are the first glass wall systems to pass the strenuous Passive House Standards criteria. Those who live in cold weather climates can enjoy the breathtaking views of mountain ranges and snowy vistas without compromising on their home energy efficiency, and without ever worrying about any leaky areas along their stunning view.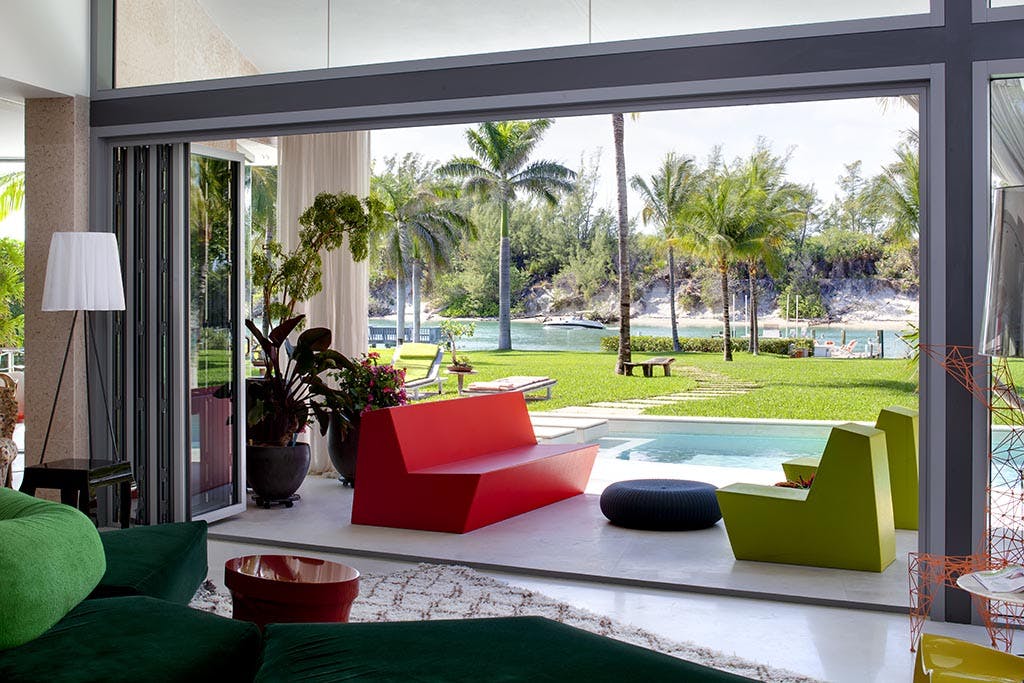 Hurricane Approval
Those who live in the colder parts of the world aren't the only ones to benefit from a perfectly engineered glass wall system. Whether your home looks out across the southeastern Atlantic from Florida, or has a perfect view of the Gulf of Mexico from Galveston, coastal homes know the fear of living in hurricane territory. But that doesn't mean sacrificing beauty for safety! With the hurricane season only occupying a small portion of the year, enjoy your breath-taking landscapes with windows that were designed to let nature come to you. And when hurricane season does come to town, rest assured knowing that specific glass wall systems have received high ratings on both static and dynamic pressure water resistance tests, and have met America's most rigorous standards for preventing water, wind and debris from entering your home.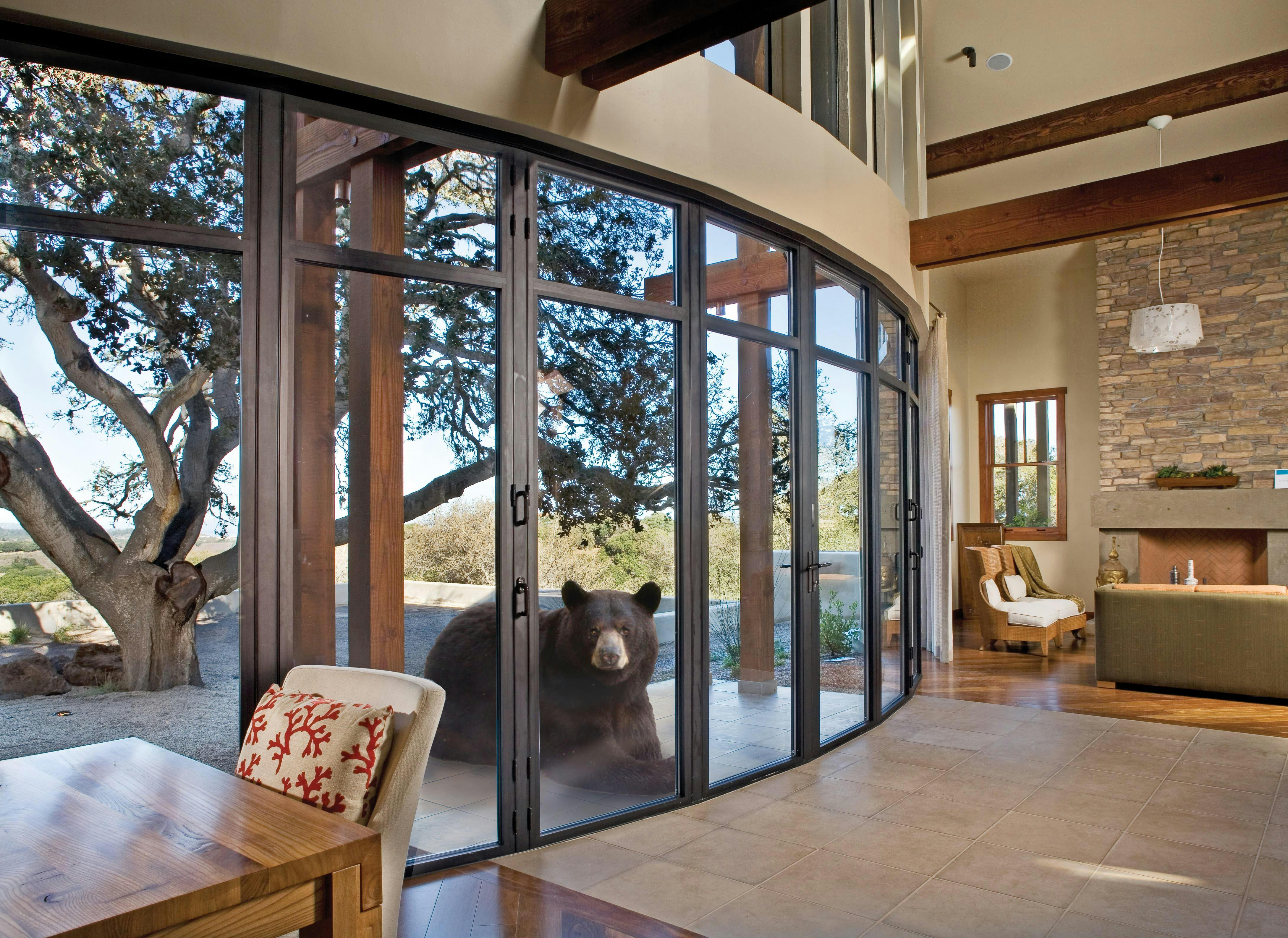 Bear Country No Problem!
Many of the world's most elegant vistas are located in beautiful scenic locations that also include wild animals such as bears. If your home is in an area that is near forested land, chances are you have bears as neighbors. Although bears usually avoid contact with humans, they are opportunistic and will search for human food supplies when they become accustomed to associating a large box (your home) as a food source.
With the NanaWall BEARricade, you'll enjoy all of the attributes a NanaWall opening glass wall offers—indoor/outdoor lifestyle, fresh air ventilation, and open views—but when closed, the glass wall provides unequalled weather protection, security, and defense from bears.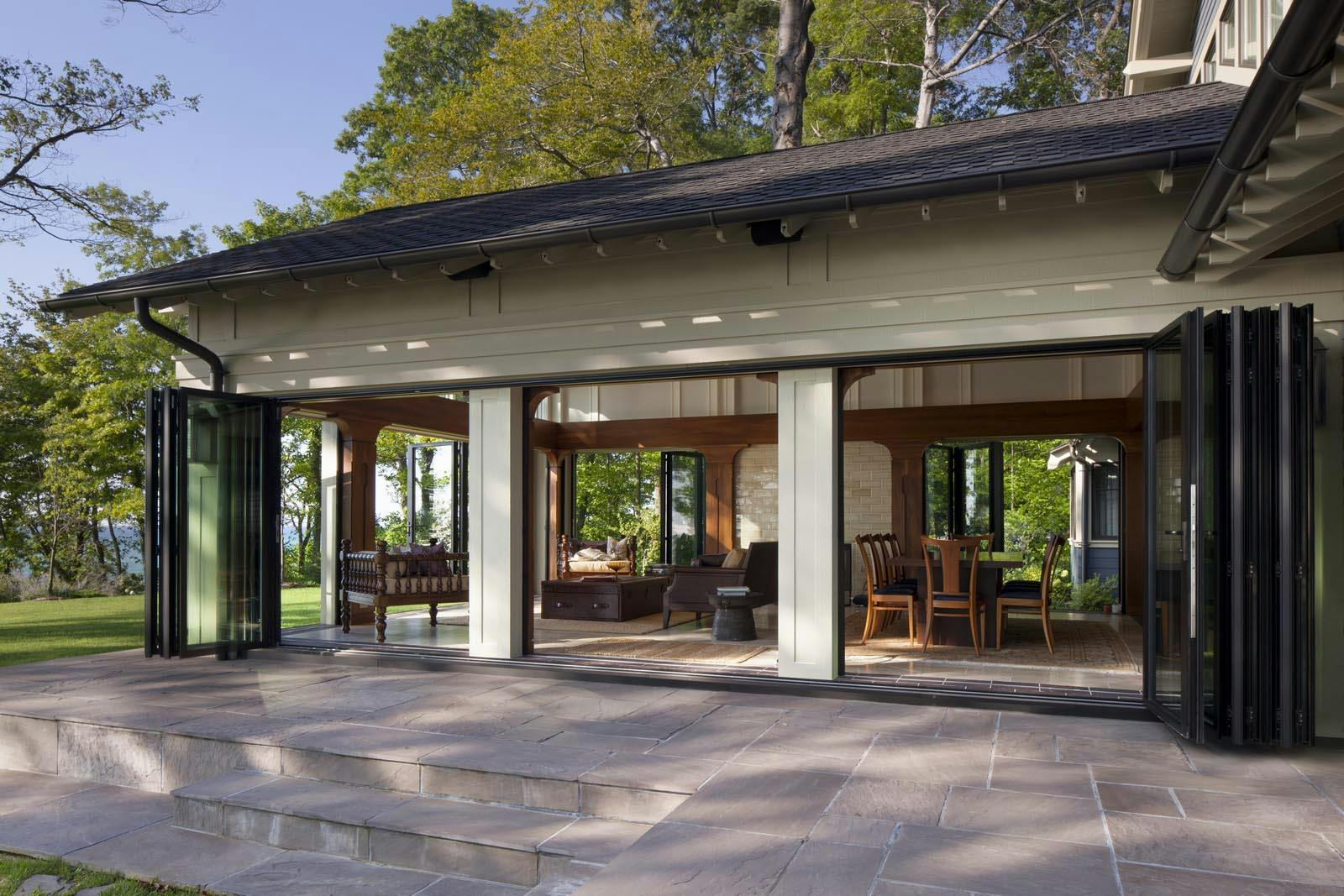 All-Season Living
Regardless of if you live in an area of extreme cold or one that is prone to destructive winds and rains, you should be able to embrace the natural beauty and surrounding landscape of your home all-year round. By choosing glass wall systems - whether folding, sliding, or frameless - you immediately bring the natural world to life within your space, and with it, an ever changing focal point of your home.
Ten Year Warranty
With a warranty that rivals most home appliances, choosing windows that last is an easy decision. Glass wall systems will make it through as many hurricane and blizzard seasons as your home does, all while looking completely stunning. With a decade long warranty, homeowners can have peace of mind that accompanies their beautiful as well as brilliantly engineered window systems.
Contact us today if you have any lingering questions on how glass walls can increase the beauty of your home without compromising on safety and security!