Why Open Concept Living Begs for an Opening Glass Wall
By NanaWall Systems, February 12, 2020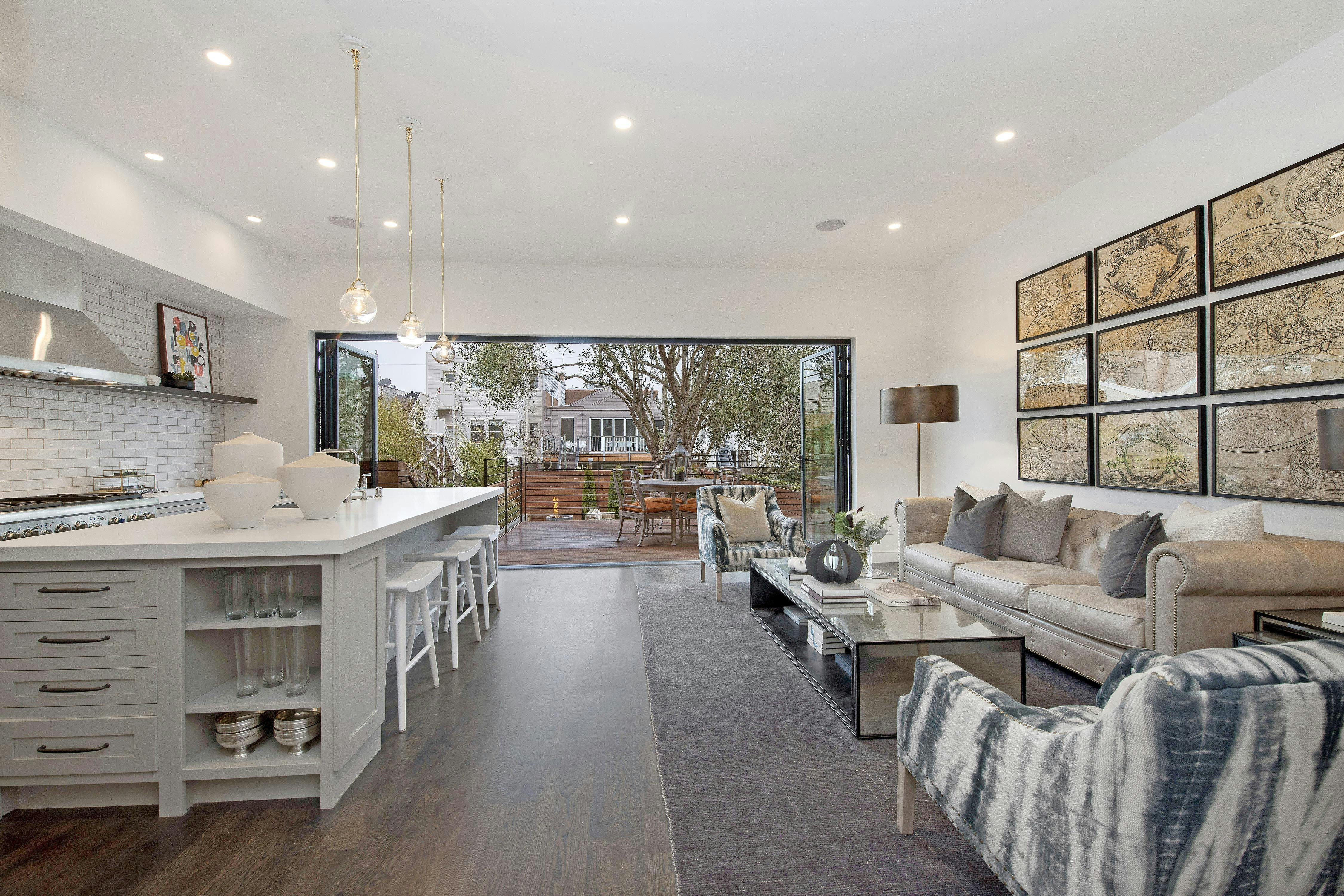 Open concept living is on the rise. Why? It helps small spaces feel large and improves the flow throughout the house.
Why are Opening Glass Walls so Compatible with Open Concept Living?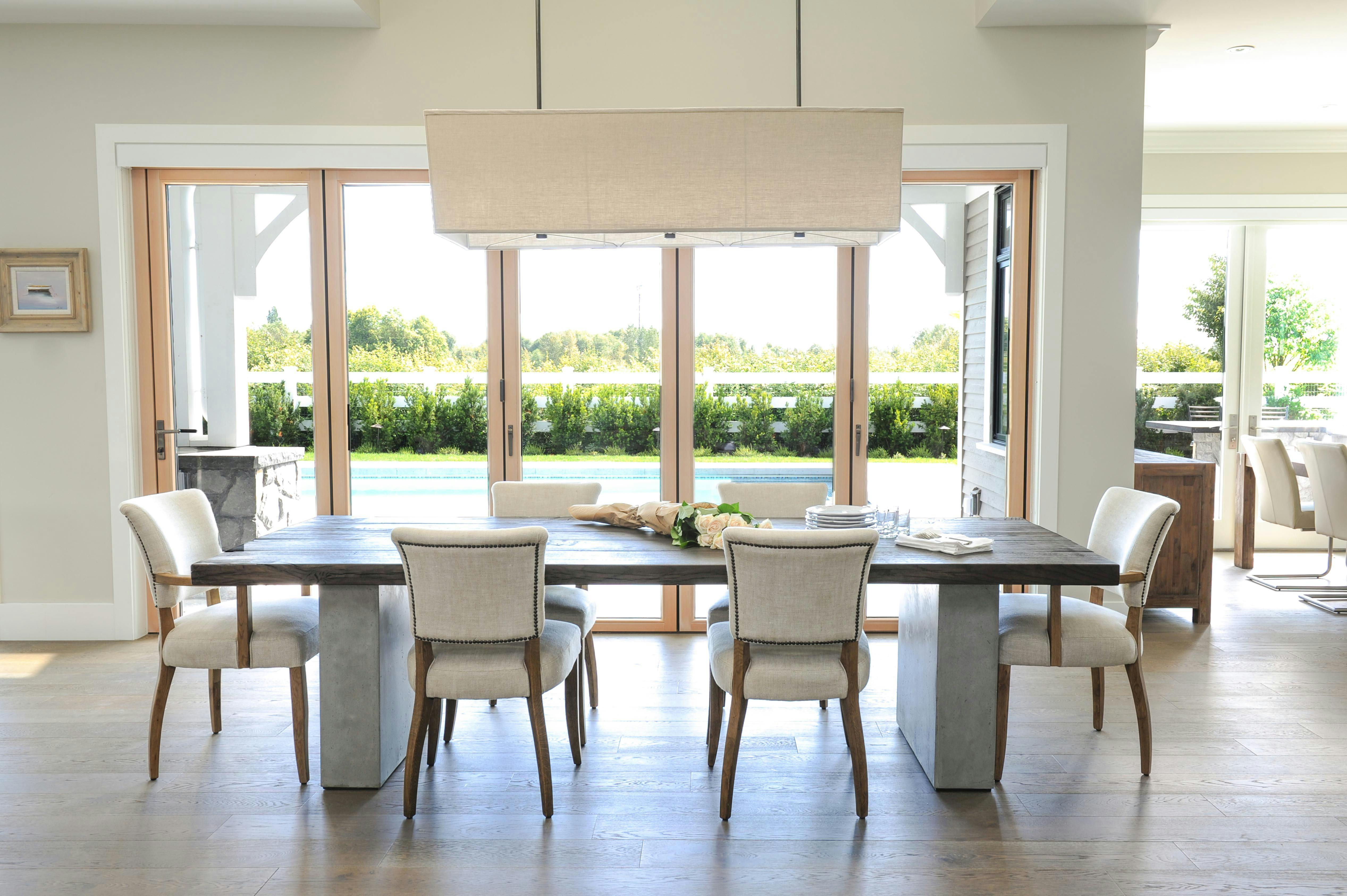 Control Focal Points
Open concept floorplans require focal points. Walls may not be necessary but it is still important to have a couple of central points that define the space. One way to indicate focal points is through light.
Whether open or closed, an opening glass wall welcomes streams of daylight that can be used to highlight features it shines upon.
The opening glass wall can also be a focal point of its own. If you want to put the spotlight on the backyard or view, the opening glass wall can help. An open system directs a visitor's eyesight to what's outside because of the picture frame effect the opening creates.
Even More Open Feeling
Homeowners enjoy open concept living because it gives small spaces a free and open feeling. Replacing a wall with large openings help to enhance that feeling. Although you might be standing in a small room, with a 20' opening to the backyard it feels like you're in a space with the combined area of the indoors + backyard.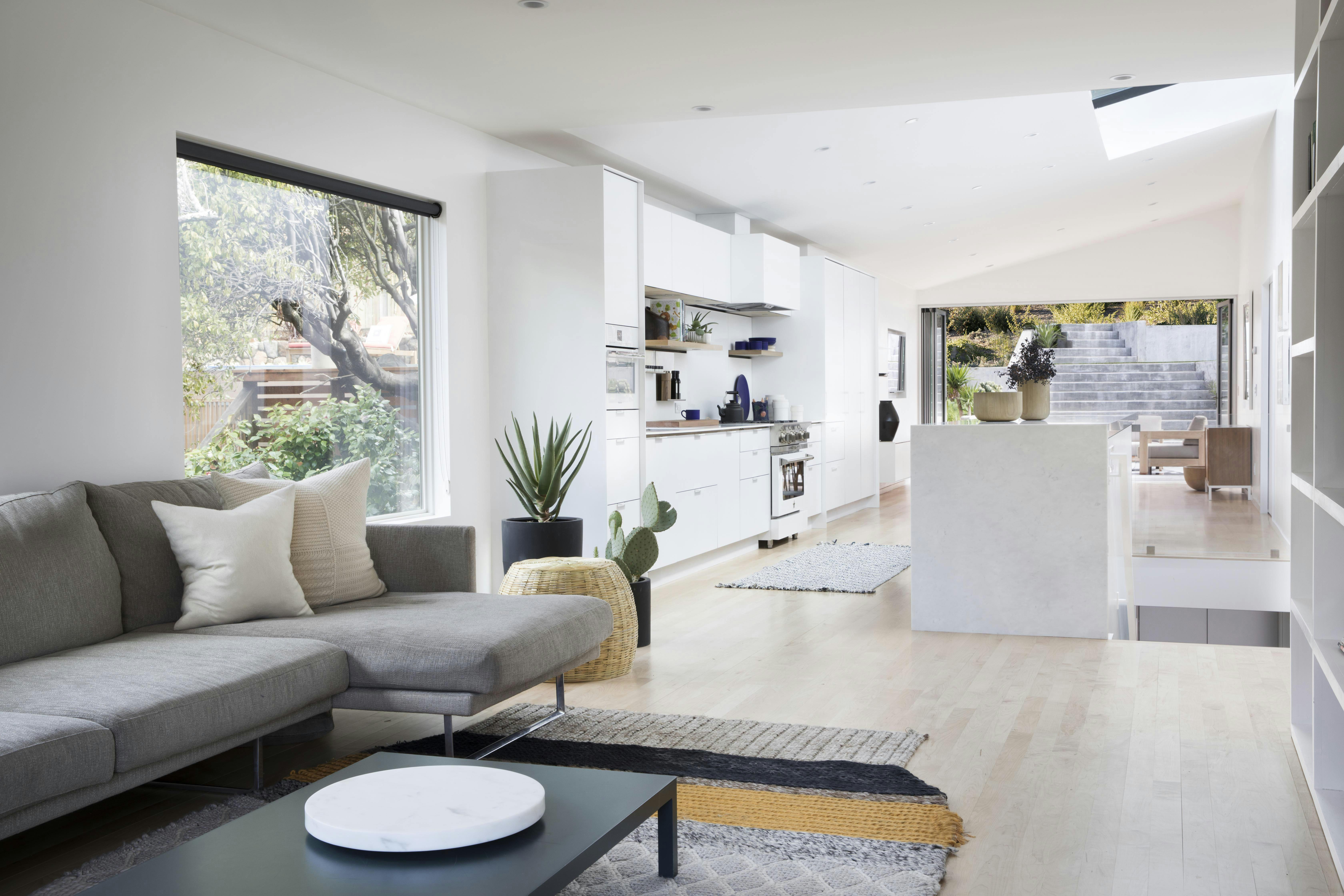 Continue the Flow…Outdoors
People love the easy navigation of open floor living. Why limit that smooth traffic flow to just the indoors? A large opening welcomes people outside and allows flowing traffic for homeowners and their guests.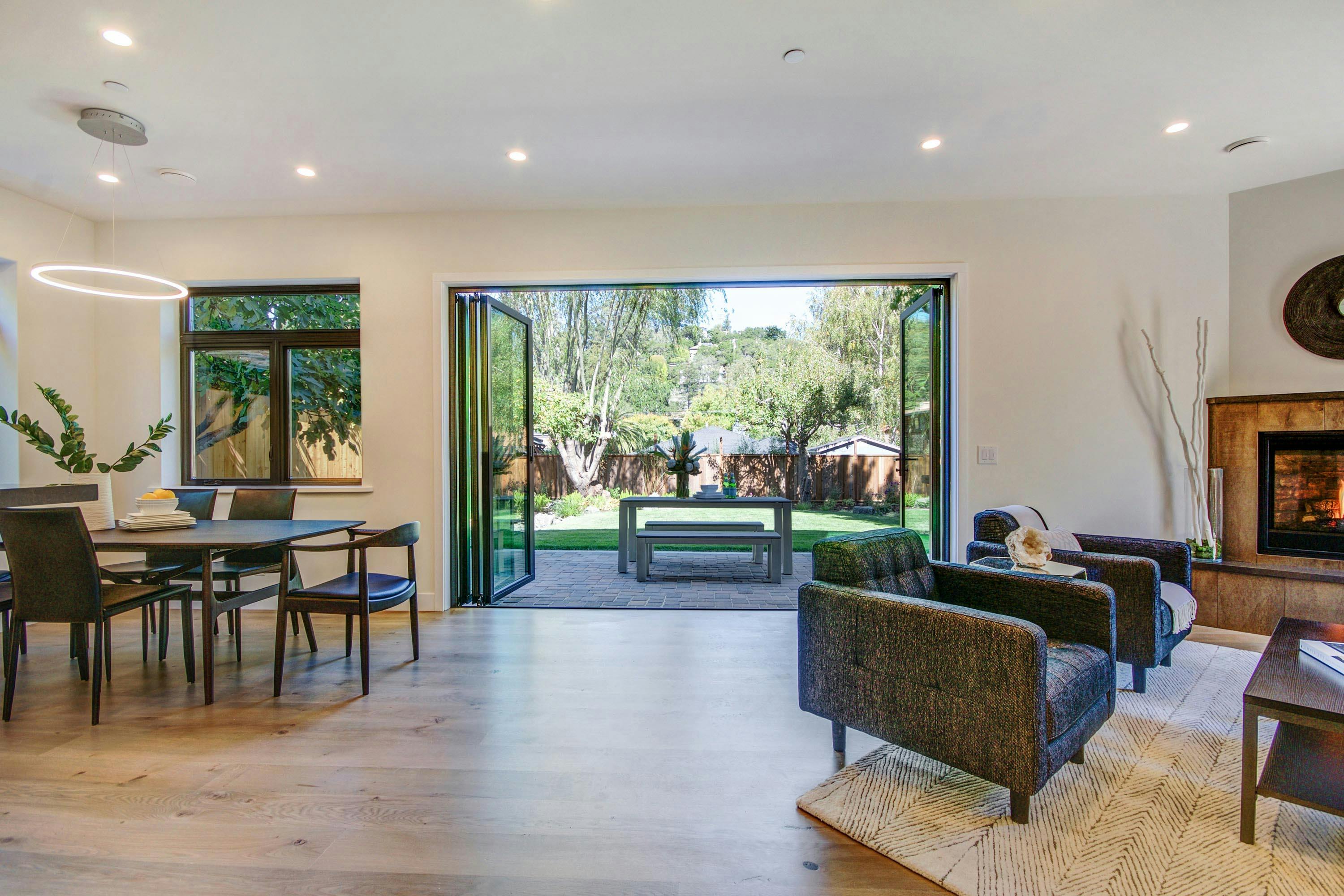 Function + Aesthetics = Minimalist Success
Minimalism only works if the few elements in the house also serve an important function. An opening glass wall checks off the aesthetic need, but it also serves many more purposes: egress, temperature control, natural ventilation, lighting, etc.
Final Thoughts
When designing a residence for open concept living, consider using an opening glass wall. NanaWall Systems offers many residentially focused opening glass wall systems. Each system solves a common design challenge that residential architects face.
Learn more about the residential application of NanaWall systems!