Wood Framed vs. Aluminum Framed Folding Glass Walls
By NanaWall Systems, March 11, 2020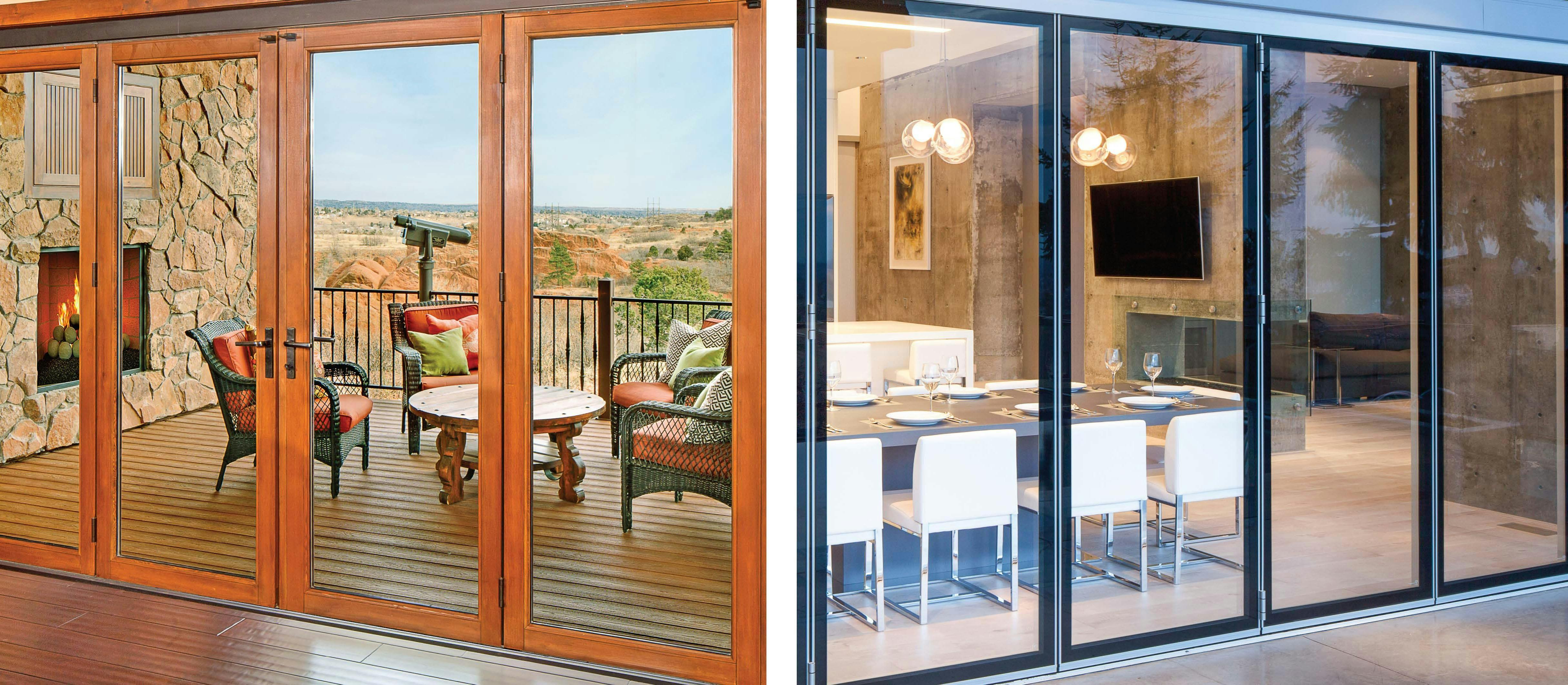 A long list of differences may come to mind when comparing wood framed vs. aluminum framed folding glass walls. Wood is more thermally efficient, aluminum is stronger and more durable, wood is a sustainable material, aluminum is weather resistant—the list goes on. Nevertheless, advancements in design and engineering aiming to improve the performance of these materials in folding glass walls has left little to compare and perhaps the only differences pertain to visual aesthetics.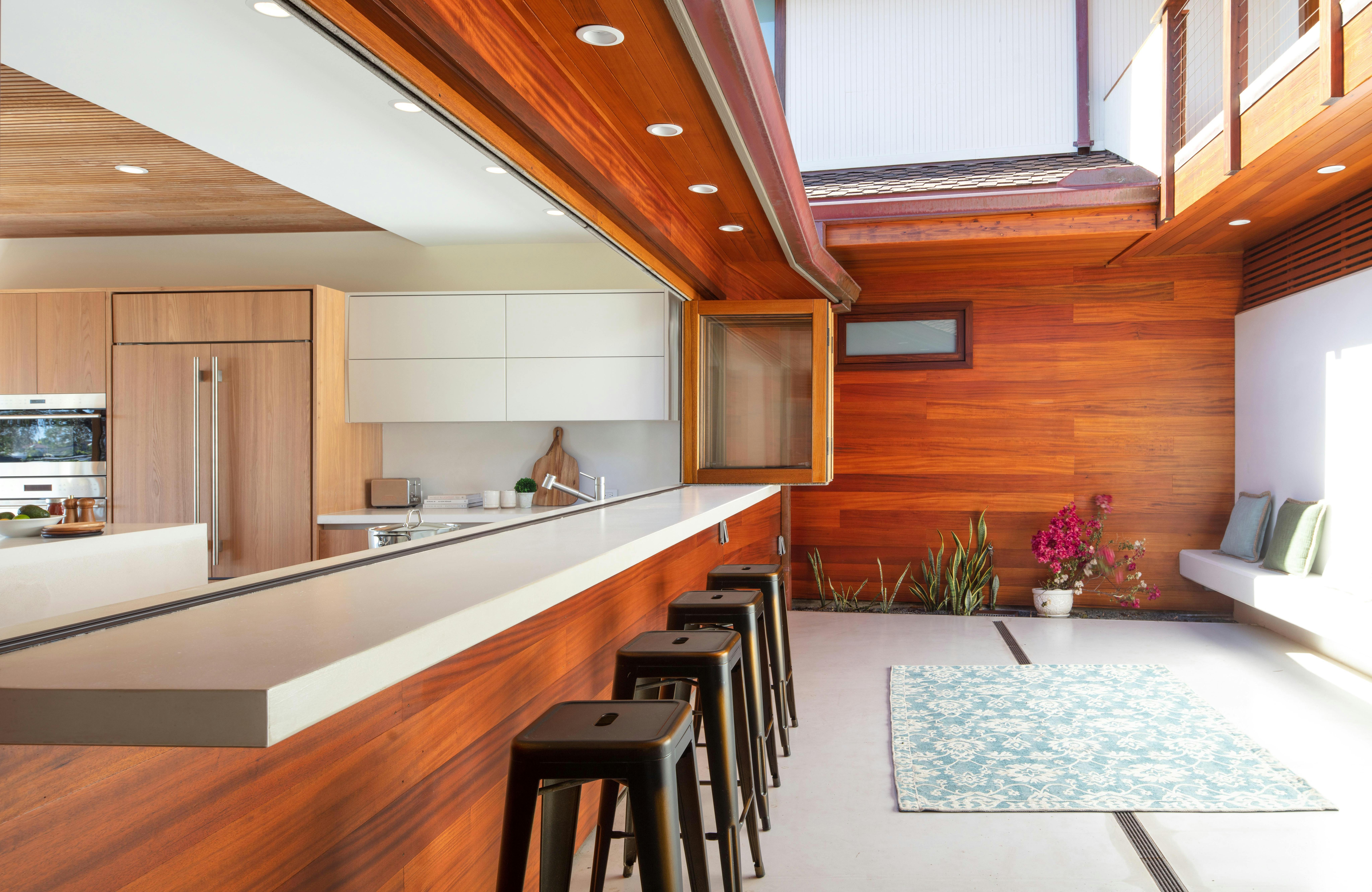 Wood Framed Folding Glass Walls
The original folding glass wall pioneered into the market by NanaWall Systems over 30 years ago was solid wood. Favored for their thermal performance and classic aesthetic, wood folding glass walls remain a top choice within homes. Often sought after for their traditional and elegant look, these wood systems have undergone innovative modifications that have significantly improved their durability and operation.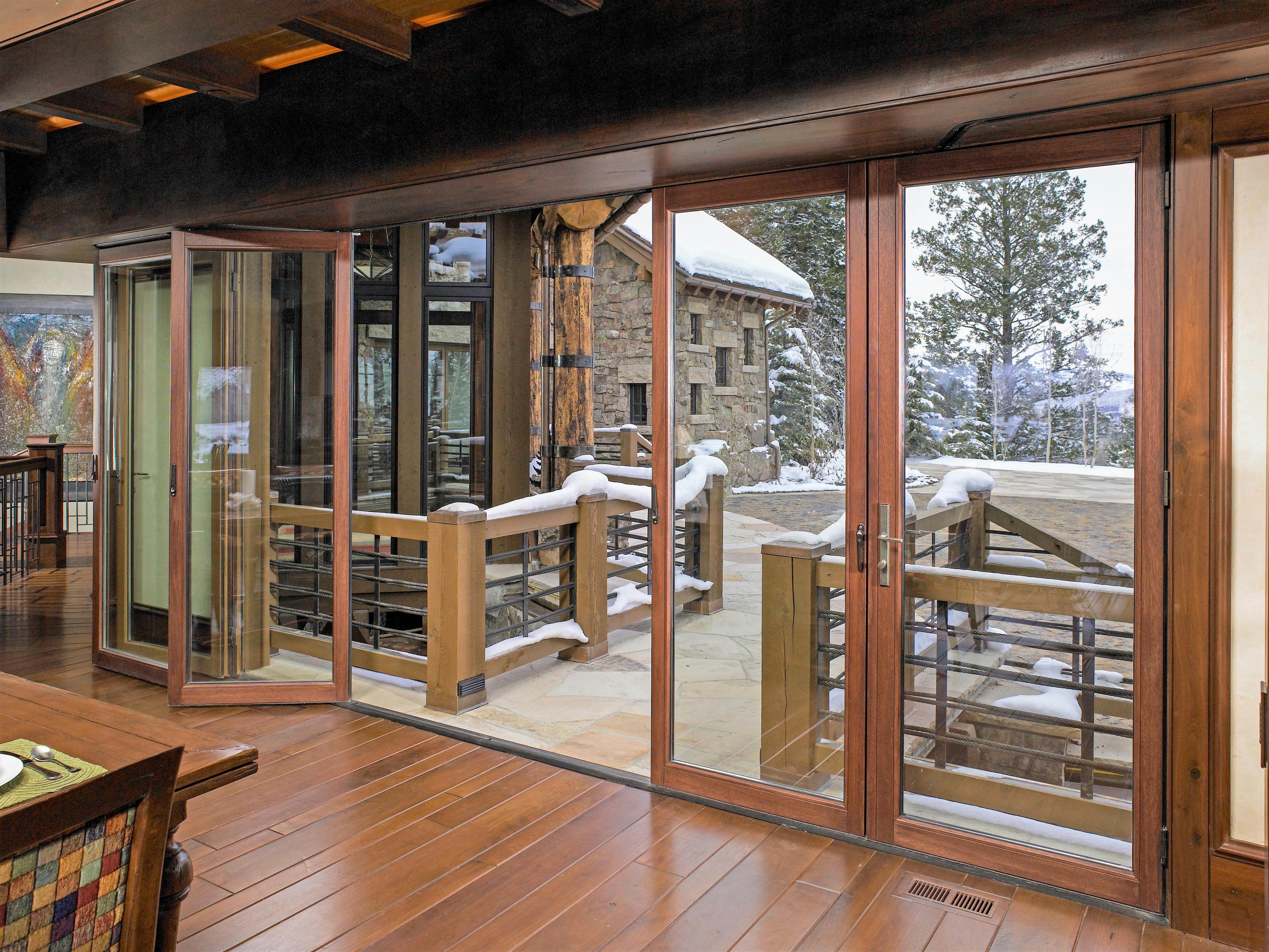 WD66 is a wood folding glass designed for harsh weather.
Take for example NanaWall's WD66, a solid wood folding glass wall designed with special seals around the entire frame and between the panels and concealed hinges to better perform in heavy wind and rain environments. Compared to the original, wood folding glass walls of today feature slimmer frames that maximize the views to the outdoors and the outpouring of natural light compared to the thick frames of years past.
With about a dozen wood finishes available, wood folding glass walls can also be customized. NanaWall offers two wood folding glass walls, WD65 and WD66, as well as the wood sliding HSW66 and aluminum clad wood WA67. Compared to others in the market, NanaWall wood framed glass walls are made out of solid wood that is crossed grained and triple laminate for additional strength.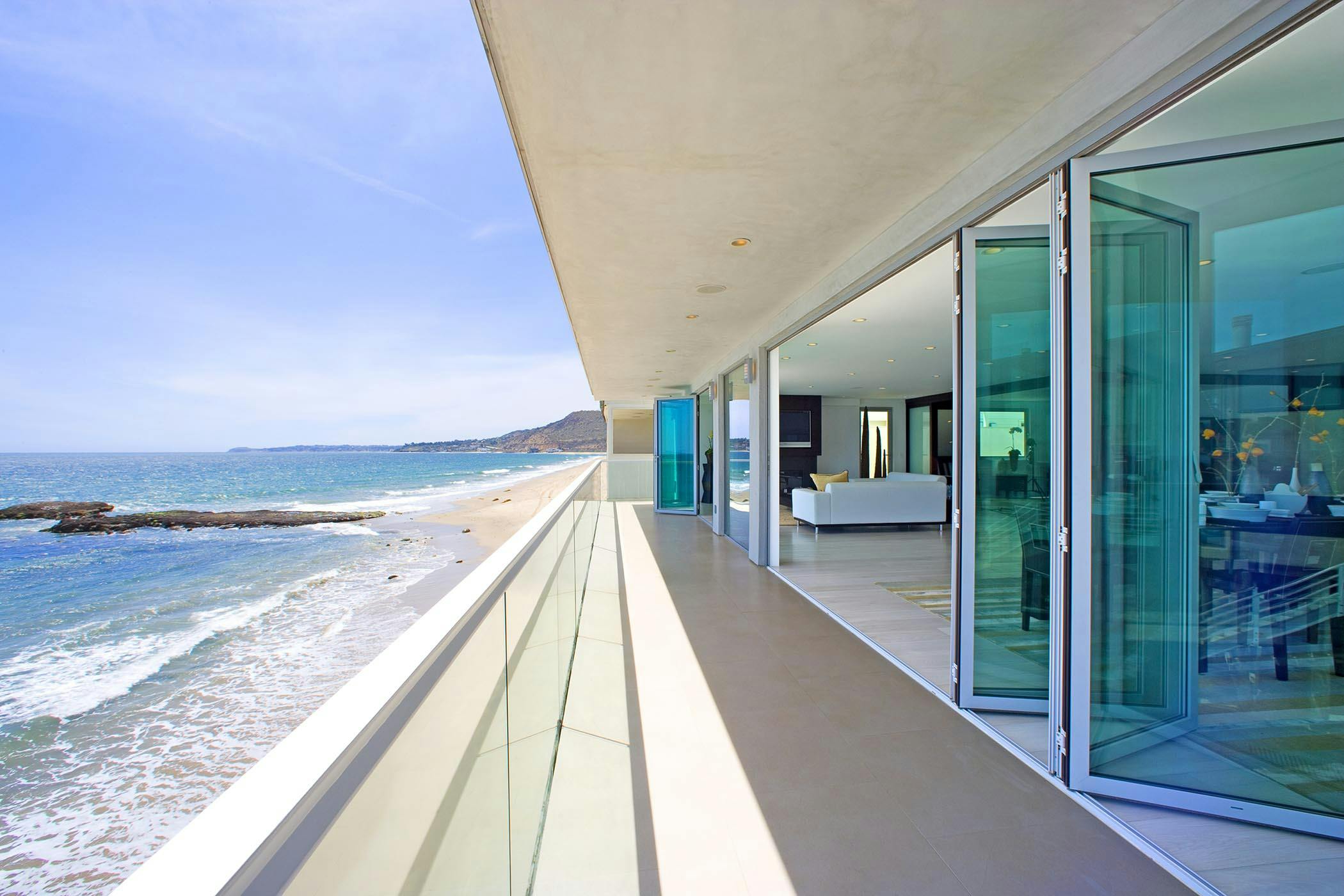 Aluminum Framed Folding Glass Walls
With minimalism and modernism highly on the rise, aluminum folding glass walls are invading homes more and more. Compared to their wooden counterparts, aluminum framed doors possess a more streamlined or sleek look that best adapts to modern homes. Aluminum frames triumph over wood in creating clean aesthetics that almost blend with the glass, providing minimal sightlines and clean looks.
A common misconception about aluminum folding glass walls is that they are not energy efficient as aluminum is a proficient heat and cold conductor. However, it is safe to say that advances in engineering have created solutions for such concern.
NanaWall glass systems feature advanced energy-efficient engineering that makes them NFRC rated and certified. These systems have endured extensive and current AAMA testing standards for air, water, structural, and force entry—achieving lower U-values and ensuring the prevention of energy loss and safety.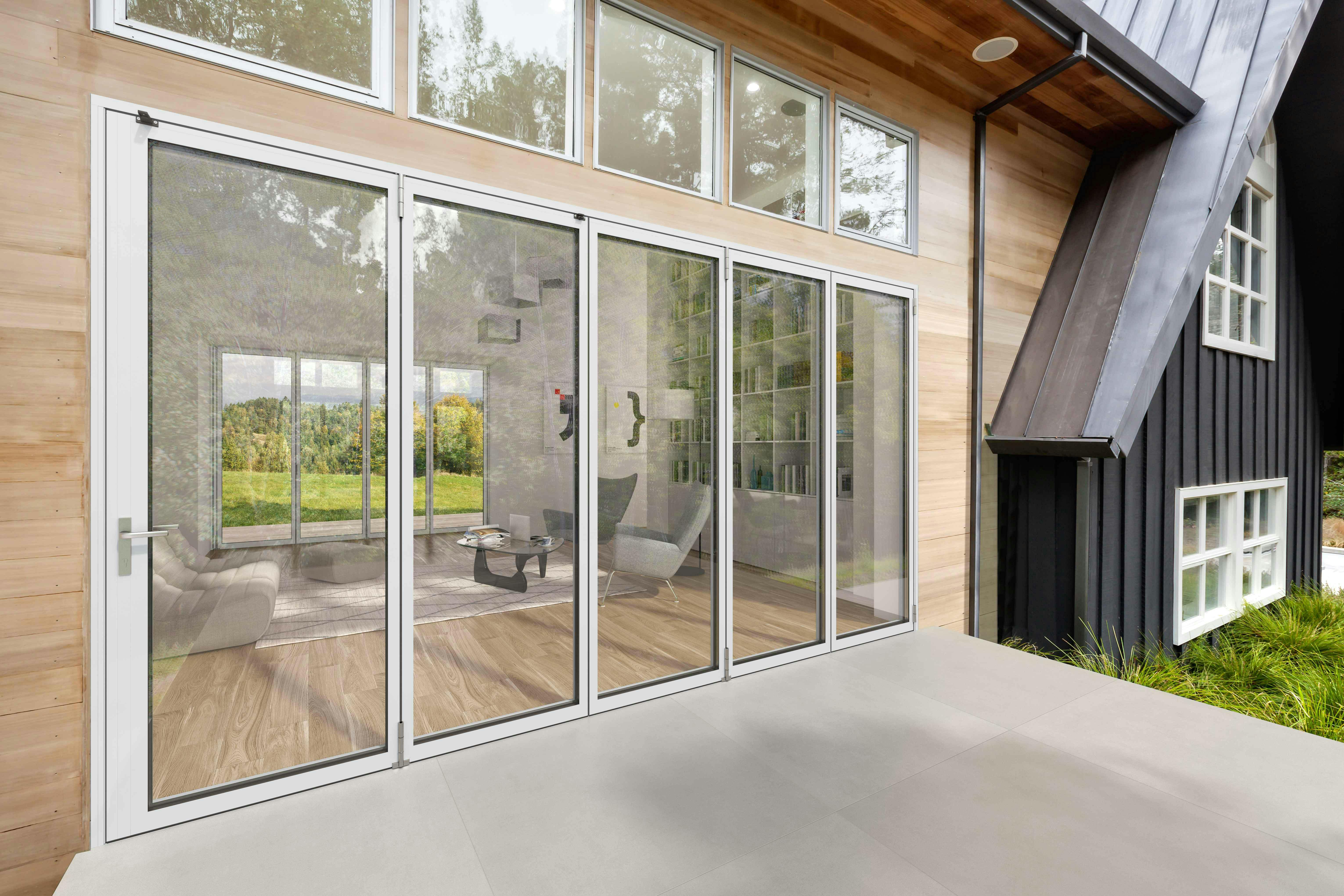 NW Aluminum 840 is a Generation 4 folding glass wall featuring the slimmest aluminum frame available.
Aluminum folding glass walls are also customizable—they offer more than 200 powder coat color options. They are also more durable and provide the necessary structural strength required for wider and taller panels like NanaWall's NW Aluminum 840, the slimmest framed folding system available.
Others like SL60, SL45, SL70, SL73, and SL82 are also aluminum folding glass wall systems offered by NanaWall, as well as sliding glass walls HSW60 and cero.
The Best of Both Worlds
Wood vs aluminum folding glass walls—why not both? Enjoy the classic elegance of wood while benefiting from the endurance of aluminum with a clad frame like NanaWall NW Clad 740 and WA67. The exterior of the system features an aluminum rain-screen guard acting as a durable protective shield from heavy wind and rain. The interior frame takes advantage of the thermal performance and beauty of solid wood.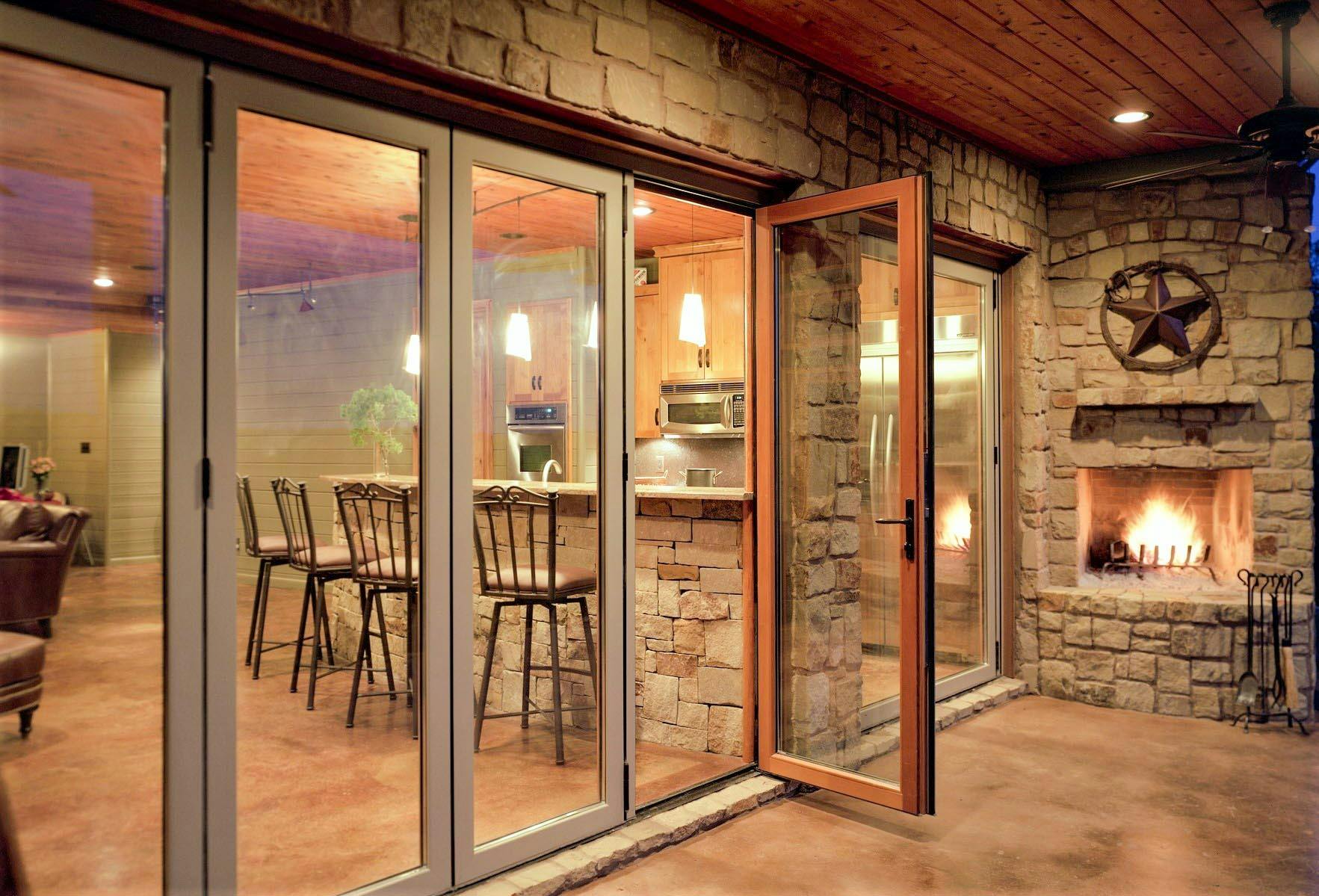 WA67 allows you to enjoy the beauty of wood indoors and the resilience of aluminum on the outside.
This aluminum clad folding glass wall was designed with a space in between the wood and the aluminum shield that allows moisture to escape and prevents warping. With the cladding available in 50 standard color choices, up to 200 RAL colors, and all wood options for the interior, the WA67 is also customizable to any house aesthetic.
Final Thoughts
Whether you're going for the traditional or modern looks in your home, there is an opening glass wall that will best fit either aesthetic. NanaWall has designed an innovative solution to the wood vs aluminum folding glass walls debate with a clad system that benefits from both materials. As individual systems, both wood framed and aluminum framed folding glass walls are durable and can perform in similar environments thanks to forward-thinking design and engineering.
Find out more about wood framed and folding glass walls at nanawall.com/glass-walls!