Workplace Design Solutions with Exterior Glass Wall Systems
By NanaWall Systems, May 26, 2021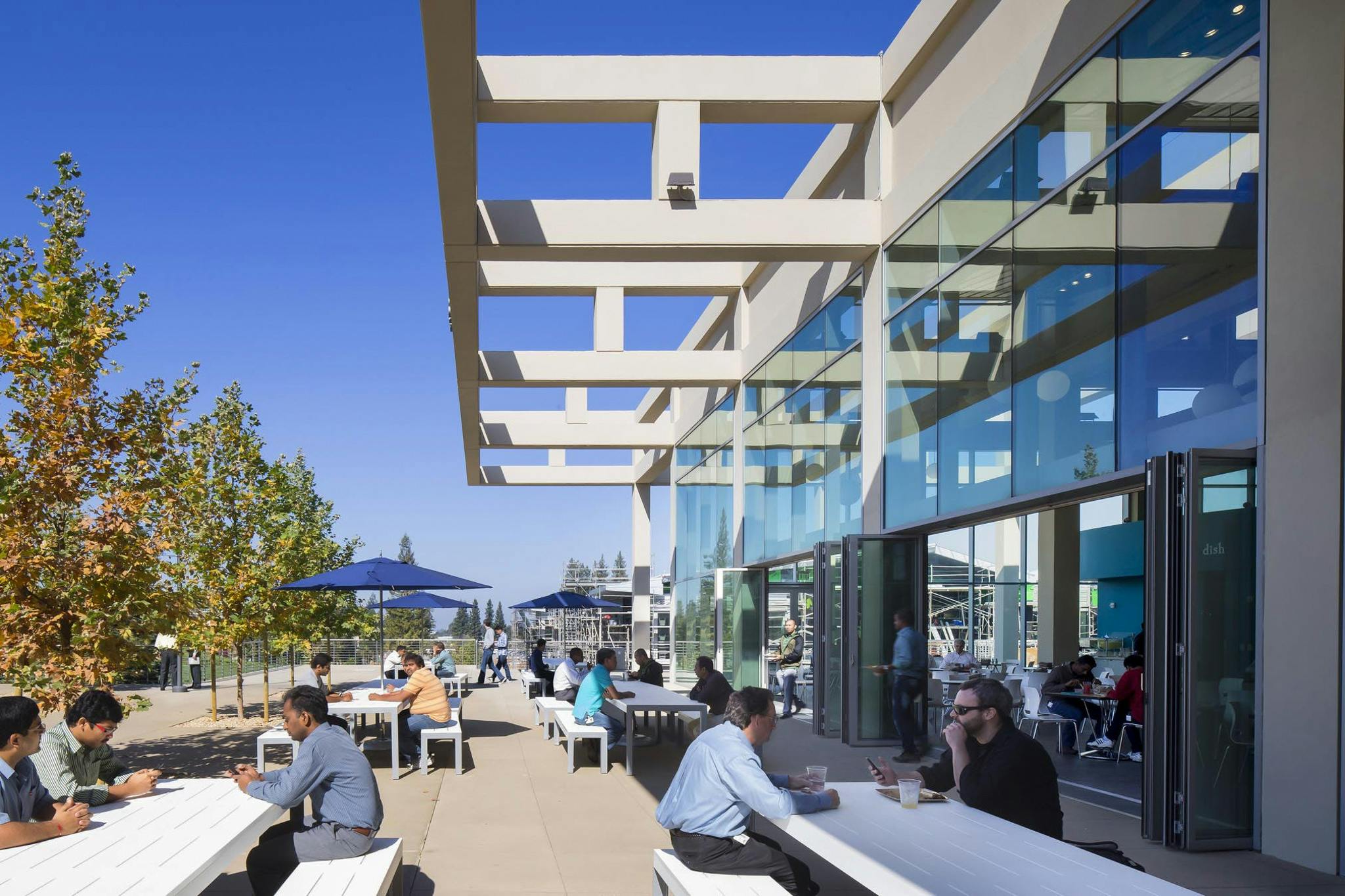 Exterior glass wall systems are keeping up with the latest trends in workplace design. It seems like every couple of years there is something new changing the dynamics of the workplace and we can all agree that the Covid-19 pandemic will change the way we look at commercial spaces. A rising awareness around health and wellness calls for creative ways to maintain offices running with healthy employees and productivity. It may come as no surprise that the latest trend in office design emphasizes the need for easily accessible outdoor areas. Opening windows to bring the outdoors in will no longer cut it. Let's explore how innovative solutions like exterior glass wall systems can facilitate smooth transitions to outdoor workspaces to enable healthy and productive office environments.
Reimagining Office Environments with Exterior Glass Wall Systems
Outdoor Workspaces: The Latest Trend in Workplace Design
Already, office buildings are implementing outdoor spaces to alleviate employee concerns and increase productivity. These open-air areas are being equipped with socially distanced seating in various layouts and sanitation stations—providing various zones to support different work styles. There is no doubt that employees are returning to the office with a heightened awareness around health and wellness. Easing concerns around wellbeing must become a priority to allow productivity to continue. Several studies have shown that incorporating the outdoors leads to better memory, attention, productivity, greater energy levels—the list goes on.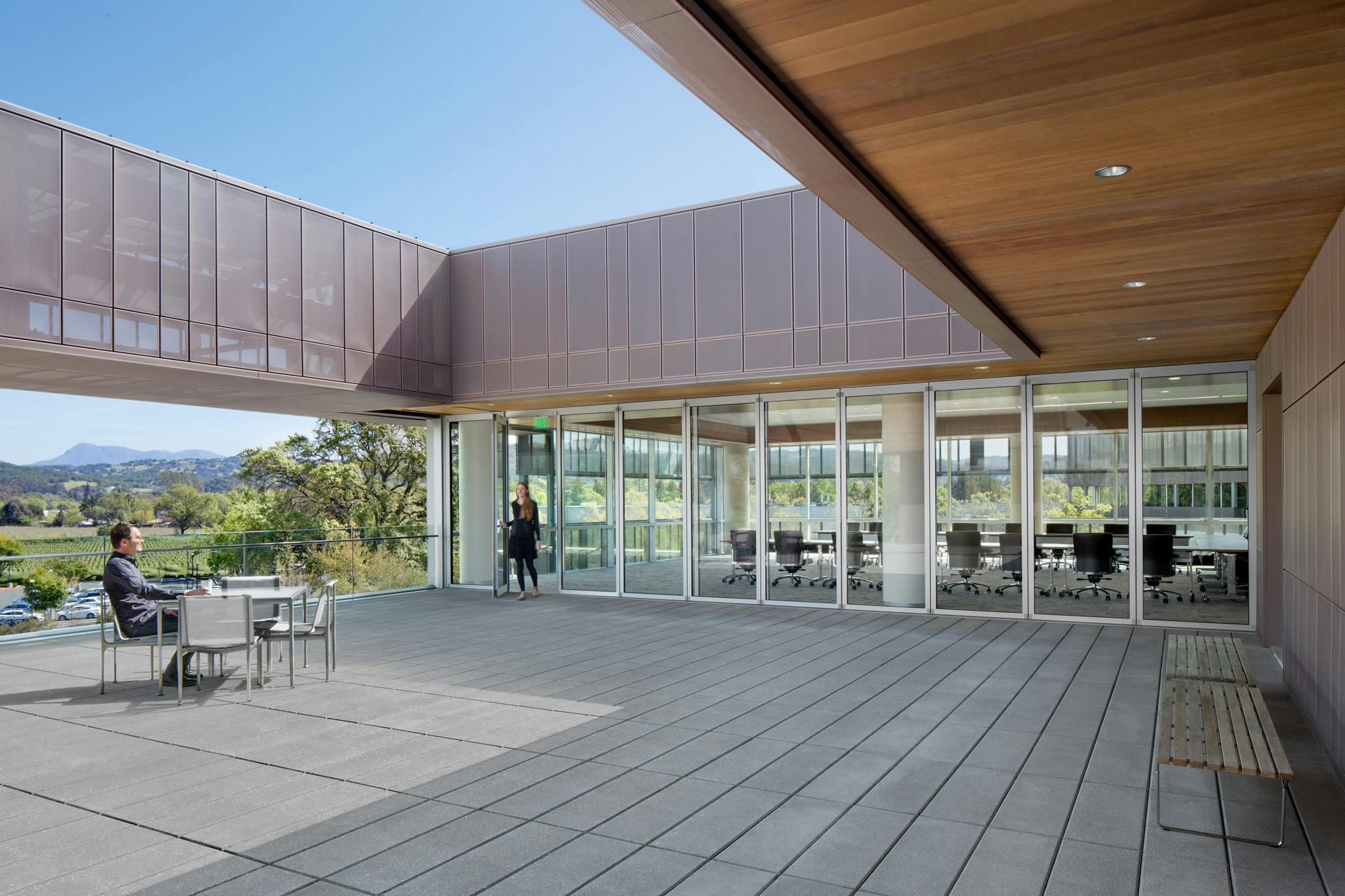 Optimizing Natural Elements with Exterior Glass Wall Systems
Considering that any window or door can be opened to allow fresh air and daylight to flush interiors, why would you invest in office glass wall systems? Compared to traditional windows and doors, exterior glass wall systems in the workplace offer durability, weather performance, flexibility, and even sound attenuating features. Wider openings facilitate seamless transitions to the outdoors while optimizing natural elements and promoting social distancing. A larger wall opening allows more fresh air and daylight to flush interiors. In the presence of harsh climate, the weather performance and thermal attributes of these retractable systems maintain comfortable interiors year-round.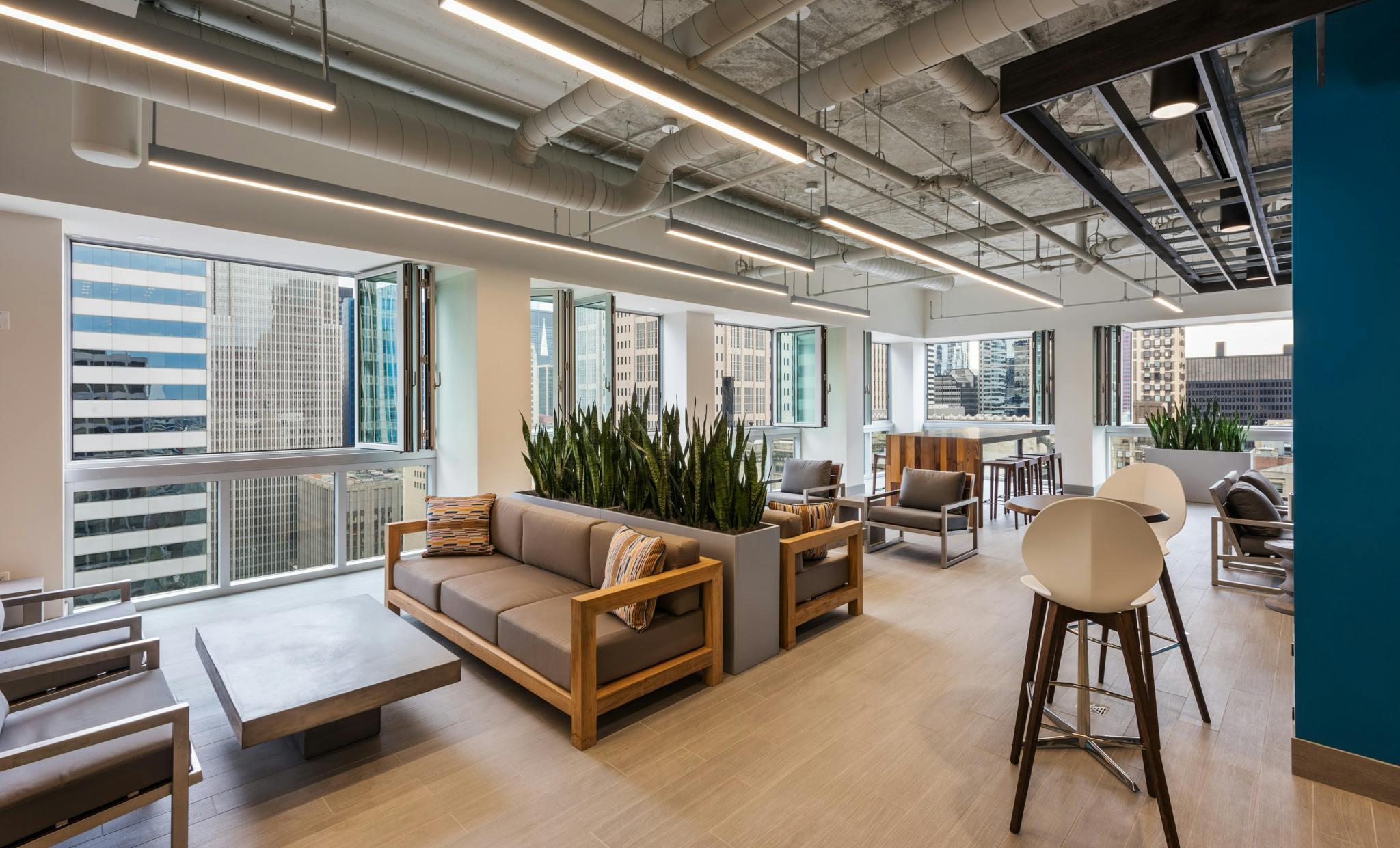 Why Natural Air Ventilation Matters
According to environmental science expert Maosheng Yao, the solution to reducing the risk of aerosol transmission in interiors is proper ventilation. A quick and easy way to do this is by opening windows and doors. "Open all the windows possible," says Yao. "The outside air has a much bigger diluting capacity because there is a big space." Constant inflow of natural air flushes out stale air to maintain a safe indoor atmosphere for employees. But aside from keeping the primary workspace safe, it is important to also consider lobbies and amenities areas where people tend to congregate.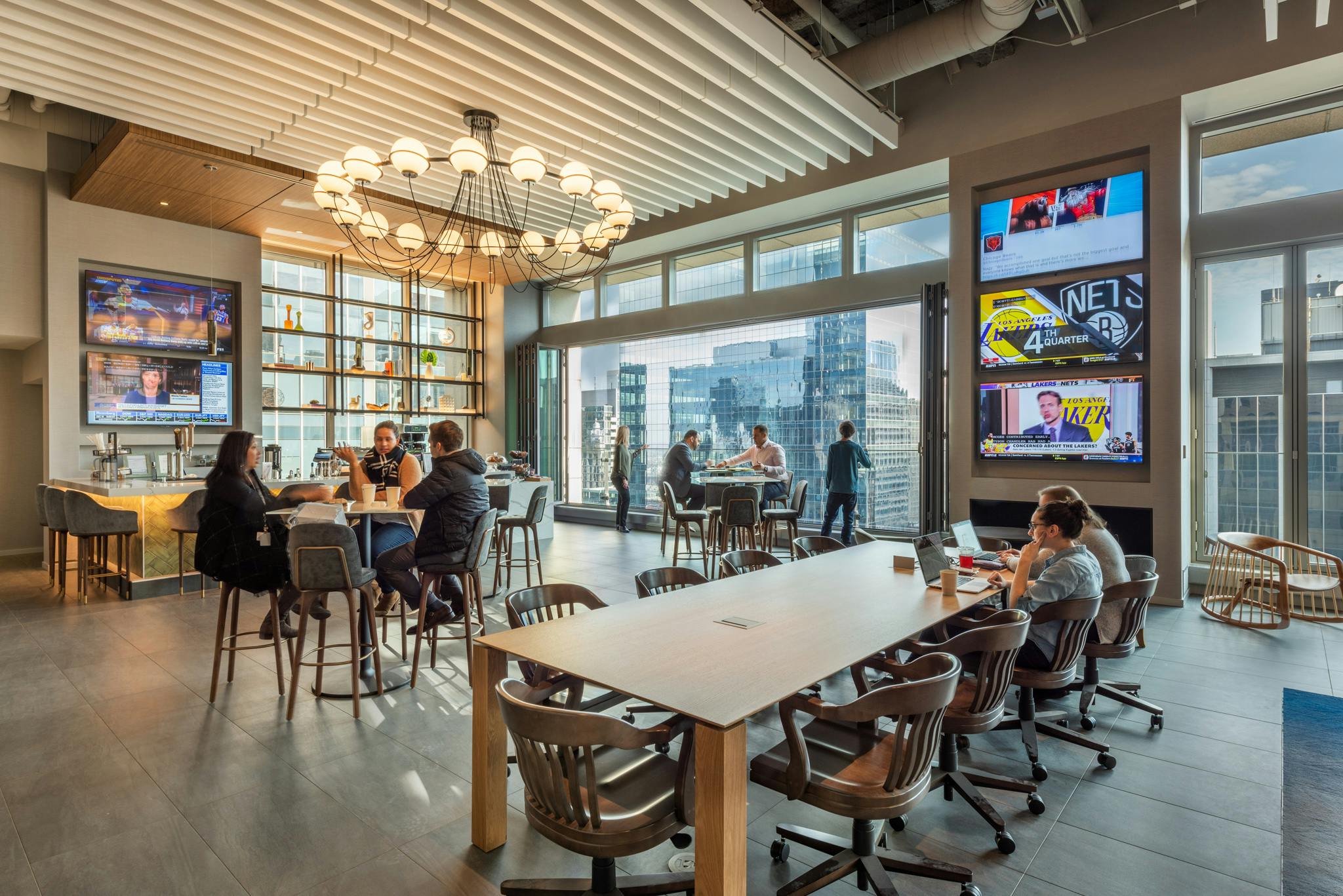 No Outdoor Space Available, No Problem
Office buildings in locations where outdoor space is scarce may face a challenge when seeking to incorporate open-air workspaces. A commonly overlooked area in office buildings is the rooftop. Rooftops offer prime space for outdoor workspaces or amenities, especially in urban regions where outdoor space is in short supply. Another option is to implement high-performance office glass wall systems in both work areas and amenities floors to mimic that open-air feel. NanaWall Systems weather performing and reinforced exterior glass wall systems are ideal for high rise applications as they have been independently tested for air, water, structural, and thermal performance with excellent results.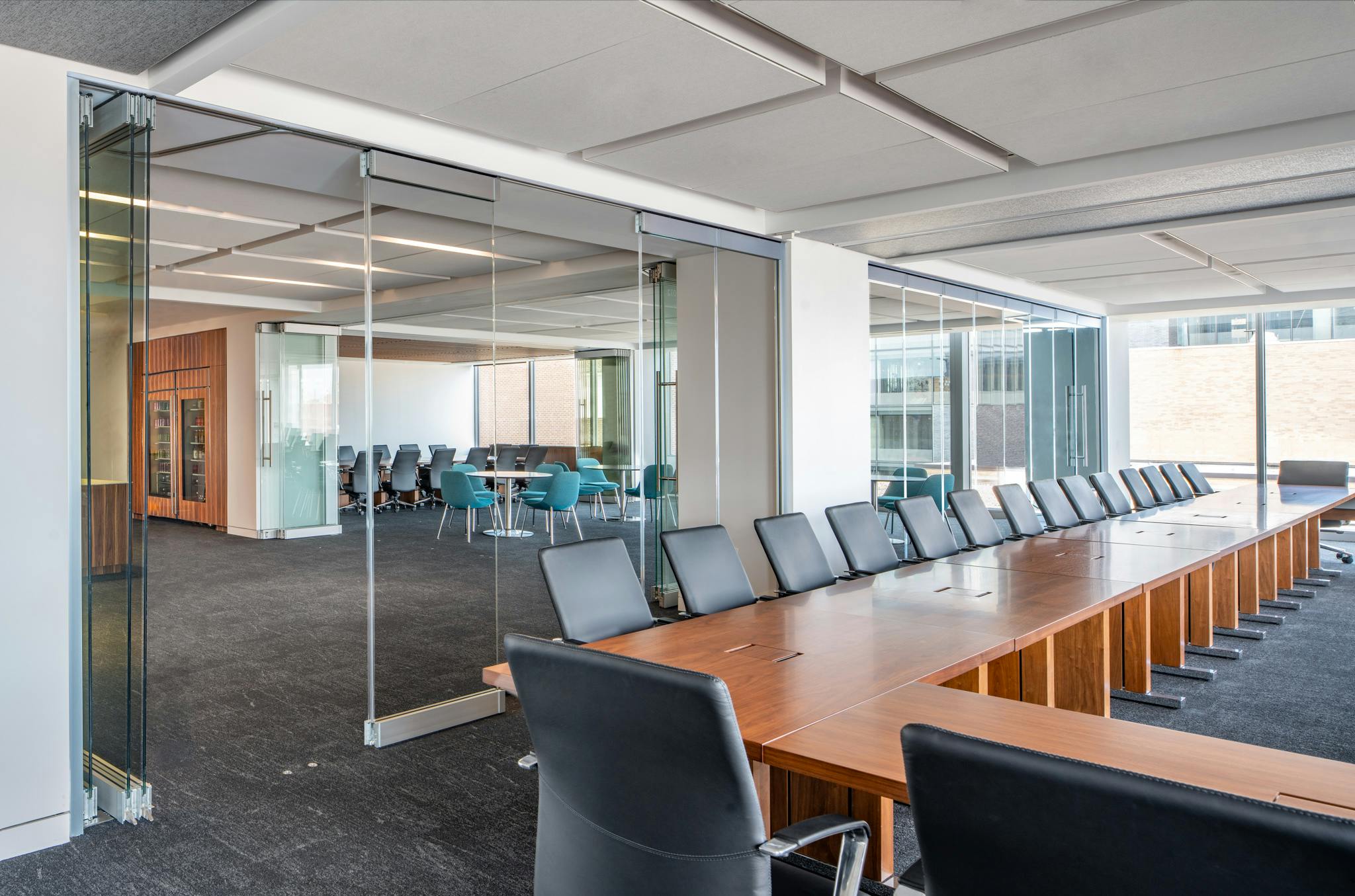 More than Health and Wellness
Aside from enabling bright and airy interiors that ensure the health, wellness, and productivity of employees, office glass wall systems maximize ROI with an array of additional benefits. Space maximization is made possible by the flexibility of these systems, allowing employees to change the layout of their workspace based on the needs of the day. One large collaborative floorplan can be changed on the fly into private, individual areas for meetings or one-on-ones. With sound control ratings of up to STC 45, NanaWall systems provided acoustical privacy and distraction-free environments that enhance employee performance.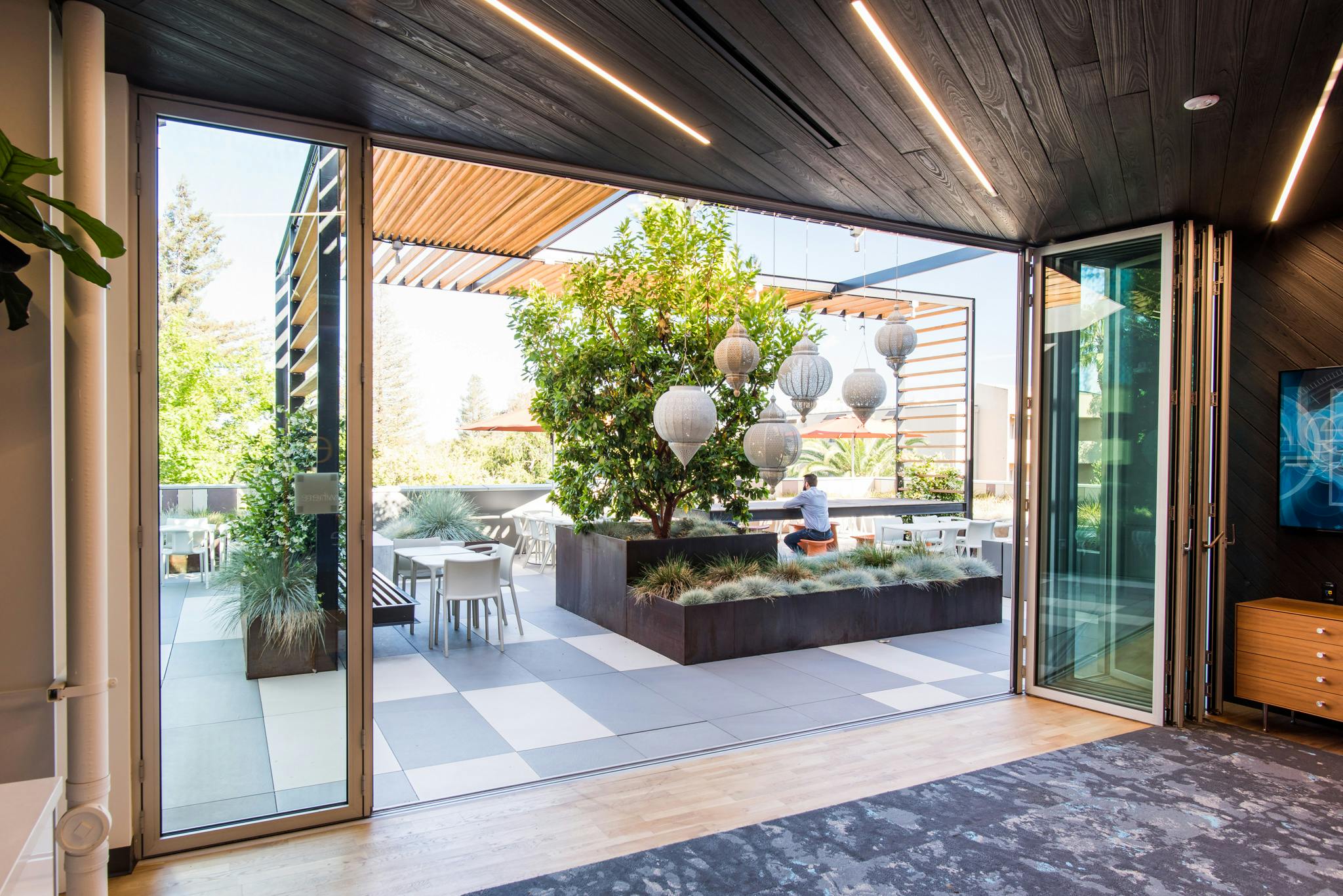 Final Thoughts
There is no doubt that as more people return to the office, there will be a heightened sense of safety and wellbeing that will perhaps redefine workspaces for years to come. Incorporating the outdoors throughout the workday will not only ease concerns but can also improve overall productivity. Exterior glass wall systems offer durable, long-lasting solutions that elevate office interiors with the biophilic benefits of the outdoors and dynamic floorplans that meet the day-to-day need of businesses and employees alike.
Learn more about how other offices leverage office glass wall systems in our extensive office applications library!