Yacht-Inspired Residence in Florida
By , October 22, 2012
This 4,500 sq ft home in Palm Beach is designed like a luxury yacht, using nautical architecture and the Port of Miami & Biscayne Bay as inspiration.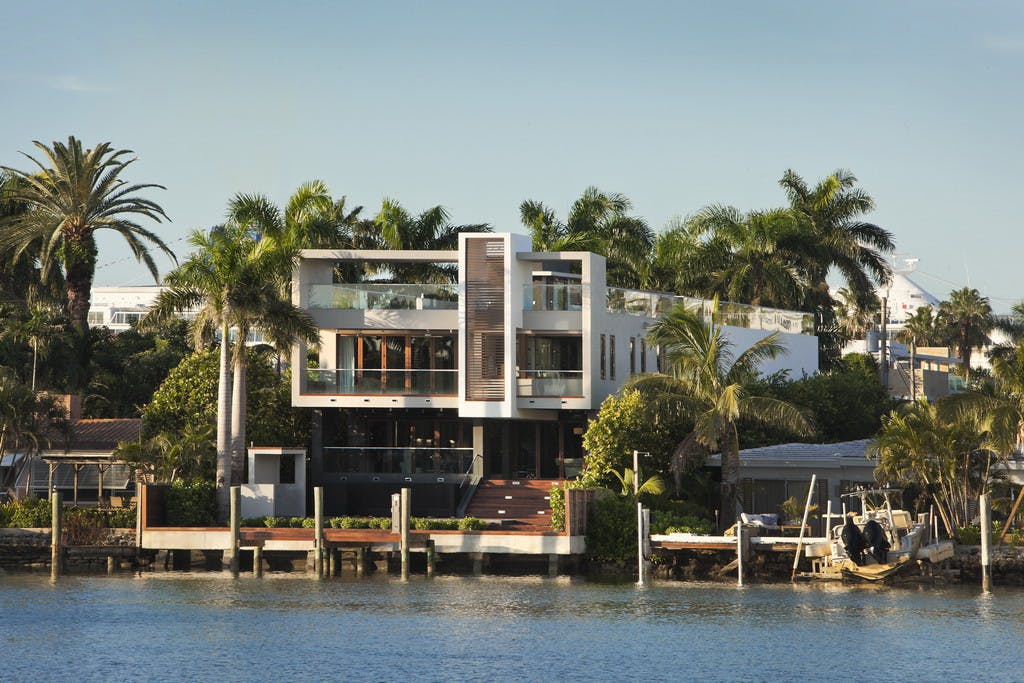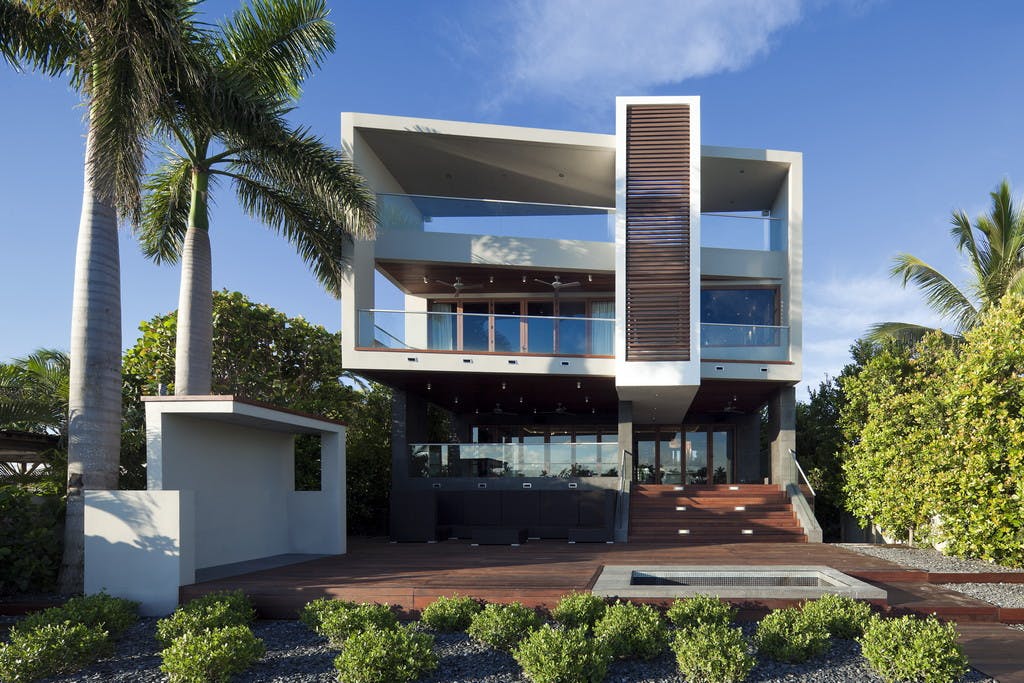 It's fresh and modern, filled with openness and light. Features include a glass stairway, modern appliances and finishes, but with darker materials for a cozy feel. Modernism tends to be cold and harsh, but Hassan Jalali warmed up his home with rich stones and wood materials.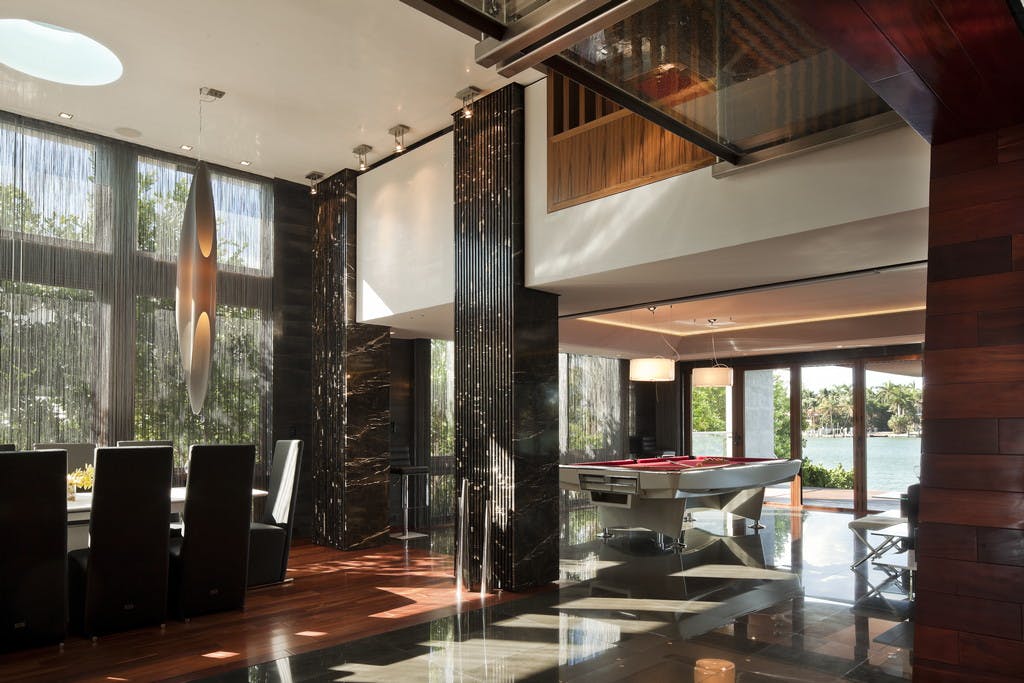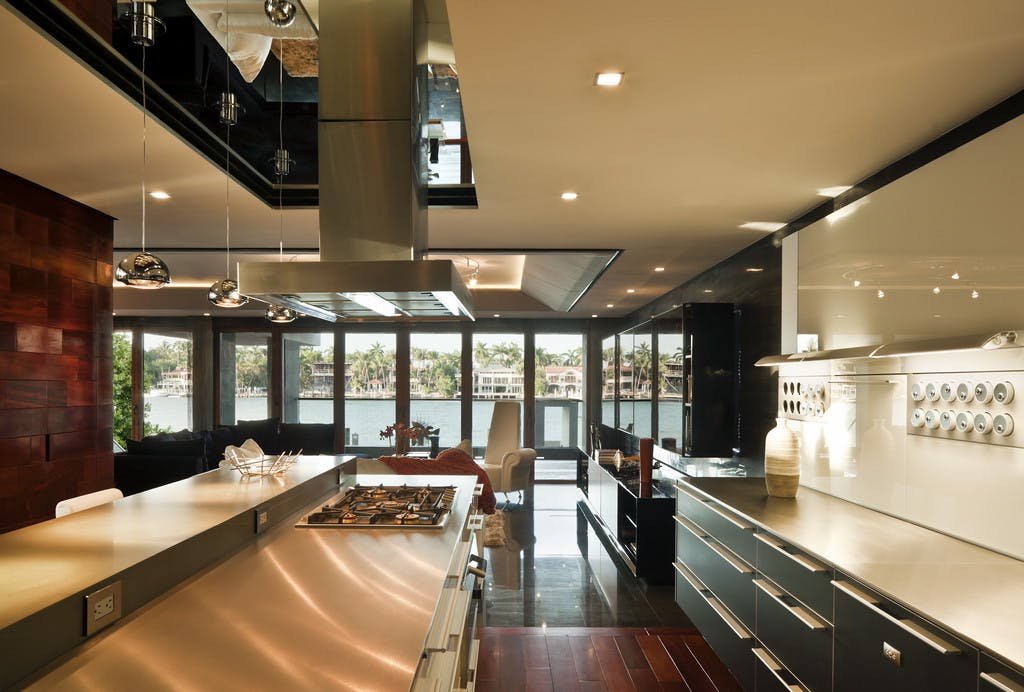 Folding glass NanaWall doors in the living room and master bedroom, where a 20' wall spans the width of the entire home, offer breathtaking views of Biscayne Bay.
This residence was featured in the July 2012 issue of Florida Design magazine Architect and Designer: Reinaldo Borges Homeowner and General Contractor: Hassan Jalali