Is a NanaWall weatherproof and energy efficient?
Building a New Home With Opening Glass Walls
Building a new home with opening glass walls might be intimidating if you live in a part of the country with inclement weather. And it may also seem counterintuitive if you're looking to maximize your new build's energy efficiency. Fortunately, NanaWall has you covered on both fronts.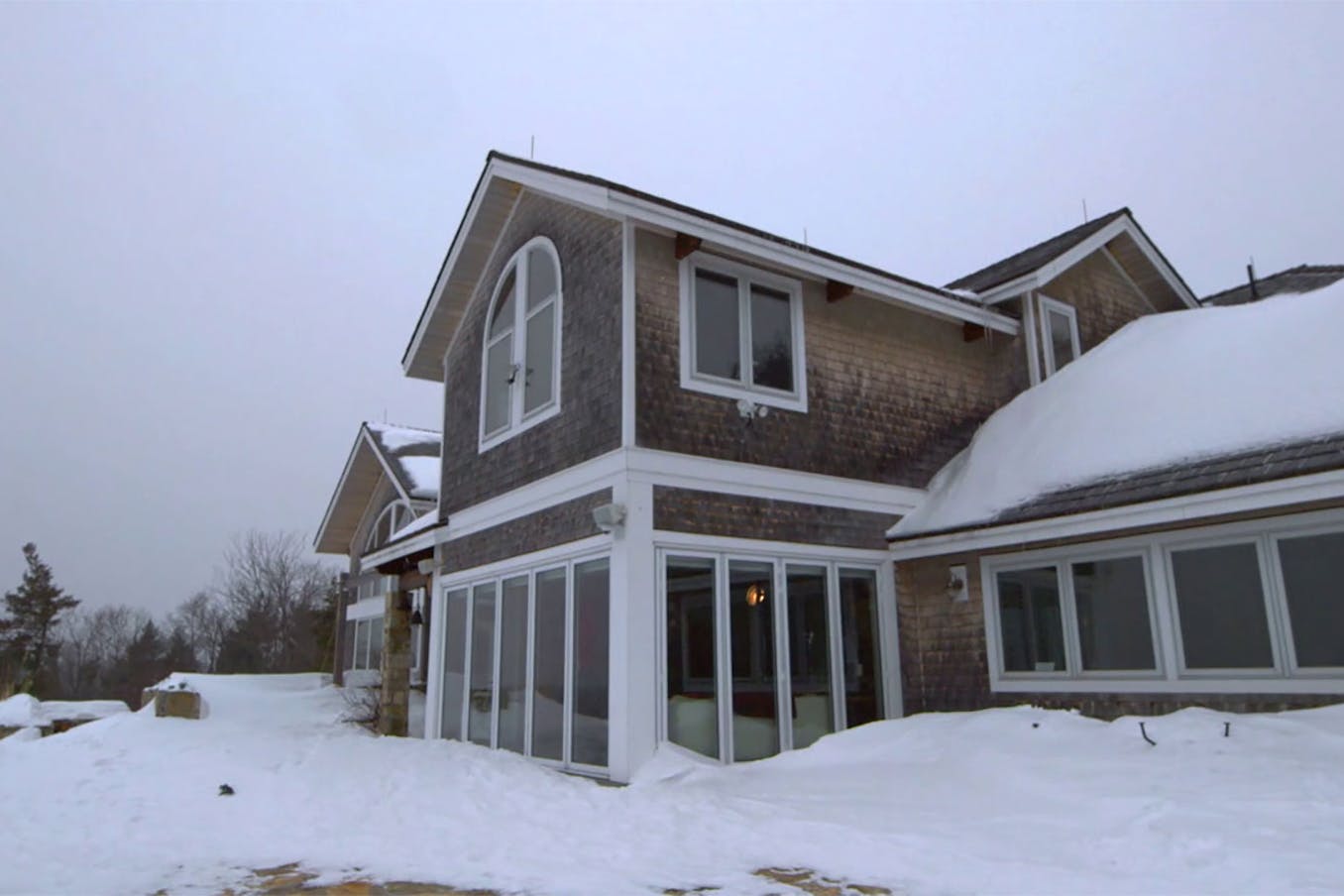 Homeowners in Sandisfield, Massachusetts, where temperatures reach 8 degrees, use their NanaWall throughout the year. In the winter, it's a cozy escape just inches from billowing snowstorms. And in summer, the doors stack open to let in all the fresh air they could want.
NanaWall Glazing Options Are Suitable for Every Climate
When picking glass walls for their energy efficiency, it's essential to look at the materials you're buying. Glass alone isn't the best insulator and doesn't retain heat all that well. But glass brings value by accepting sunlight and allowing views. NanaWall Systems worked hard to make the best of both worlds possible: energy-efficient opening glass walls.
The technological advancements in the glass industry are allowing glass walls to become more energy-efficient, and NanaWall glazing options are suitable for every climate.
Our glazing options include insulated glass with two or three layers, depending on your requirements. We can also fill the space between the layers of insulated glass with air or argon, each of which has its own thermal properties. And if you'd like to keep your home cool, NanaWall can also include with Low-E, or low emissivity, glass with hard or soft coats.
"It is said that the eyes are the window to the soul and I believe that glazing correspondingly allows a glimpse into the soul of the architecture." - Stephen Snow, Principal Architect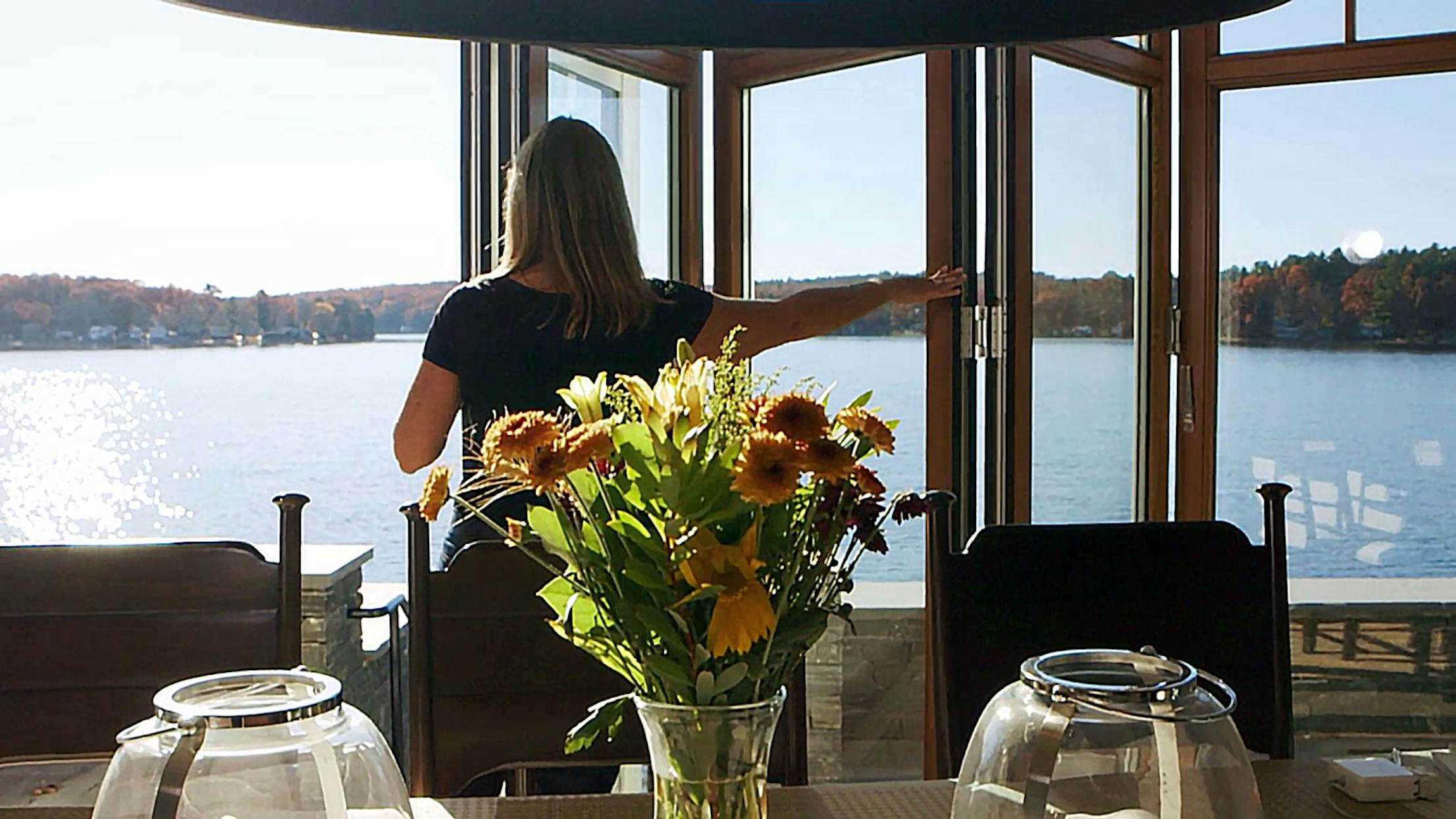 Our Systems Offer a Specific Architectural Solution
NanaWall frames also have important weatherproof properties that will ensure optimal performance under any conditions. Our aluminum frames come with NanaWall's thermal break technology that dramatically improves energy efficiency and keeps the aluminum at room temperature on the inside regardless of outside temperature.
We also offer our frames in solid wood, which offer excellent thermal performance and will complement the aesthetic of homes that feature wood.
If you'd like the best of both worlds, in terms of aesthetics, durability, and performance, we also offer a clad frame for exterior doors. These are a combination of wood and aluminum.
If you're looking for a glass wall system that meets or exceeds energy codes, then NanaWall is your solution. Our systems offer a specific architectural solution, and we tailor every aspect towards that solution. Most of our systems are NFRC 100/200 tested and rated to meet quality standards.
NanaWall systems also allow customization depending on your location, aesthetic requirements, and applications. Take a look at our photo gallery to see how many diverse applications there are for NanaWalls, covering all climate and weather conditions.
Connect with a NanaWall expert to answer your questions and explore how we can support your project.
Monday - Friday: 7 AM - 5 PM PST
Connect With Us