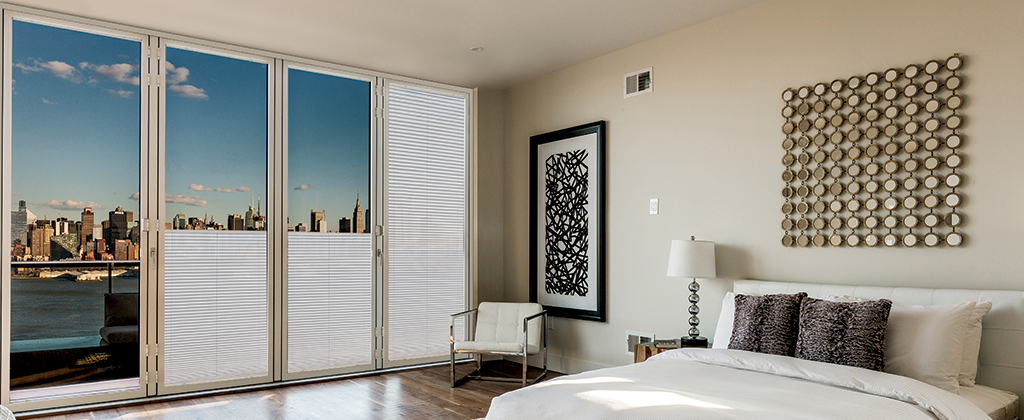 Designed Specifically for NanaWall
Opening Glass Walls
Shading System Specifically Designed for NanaWall Aluminum, Wood, and Frameless Glass Walls
Control sun exposure and privacy day or night
Patent pending quick and easy installation
Profile and fabric color choices to work with your NanaWall system
Available for new or existing systems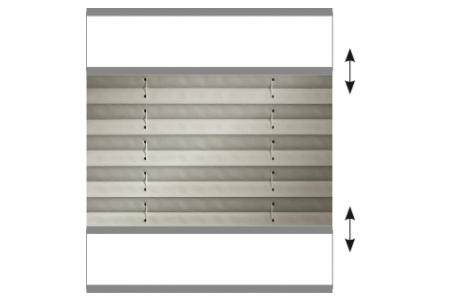 Two Way Operation
Suspended system design gives you control to use top down, bottom up or in-between.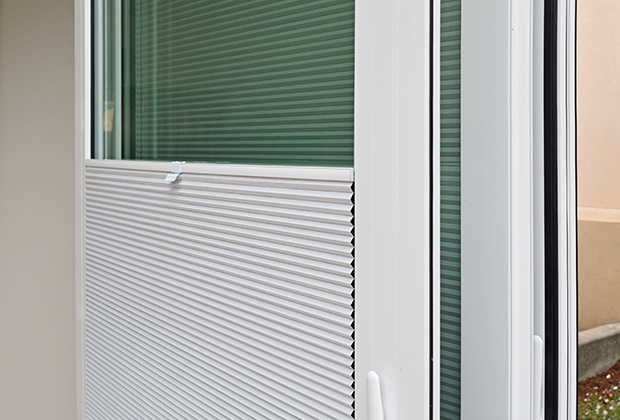 Shades attached to and move with each individual panel
Easy operation with clipped on handle or with adjustable rod for taller panels (see Shade Accessories).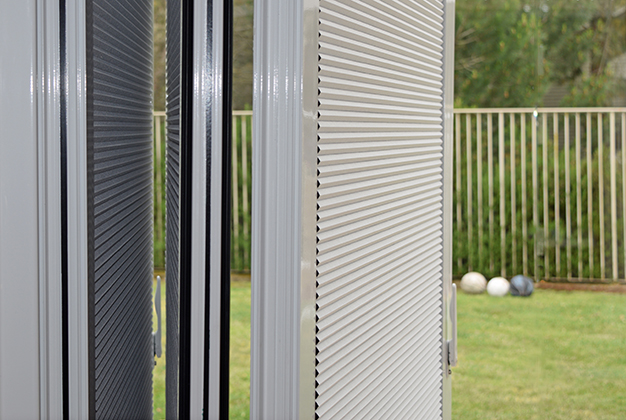 Slim Profile design allows for compact stacking
NanaWall Shades are designed to work will all NanaWall panel types—folding, sliding, and frameless. The slim profile design of the shades allows for compact stacking of NanaWall panels.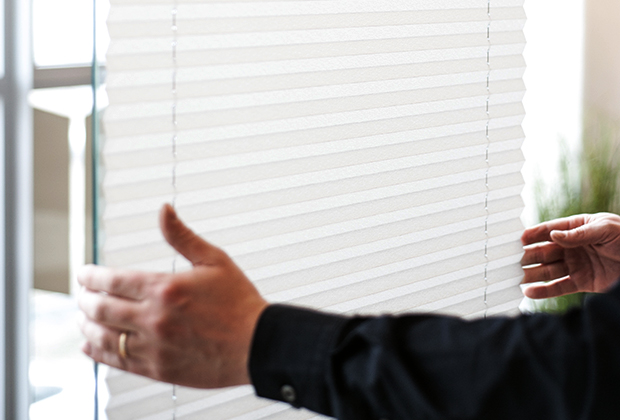 Fabric Choice for Light and Privacy Control
Customize how much light to enter the room by choosing between varying levels of transparent, semi-transparent pleated fabrics.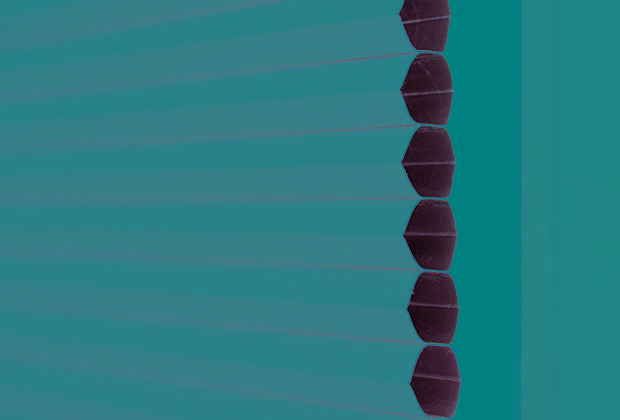 Room Darkening Option
For those requiring very dark rooms, also offered is a room darkening option that is of honeycomb design. (Note: Not suitable for moist environments.)