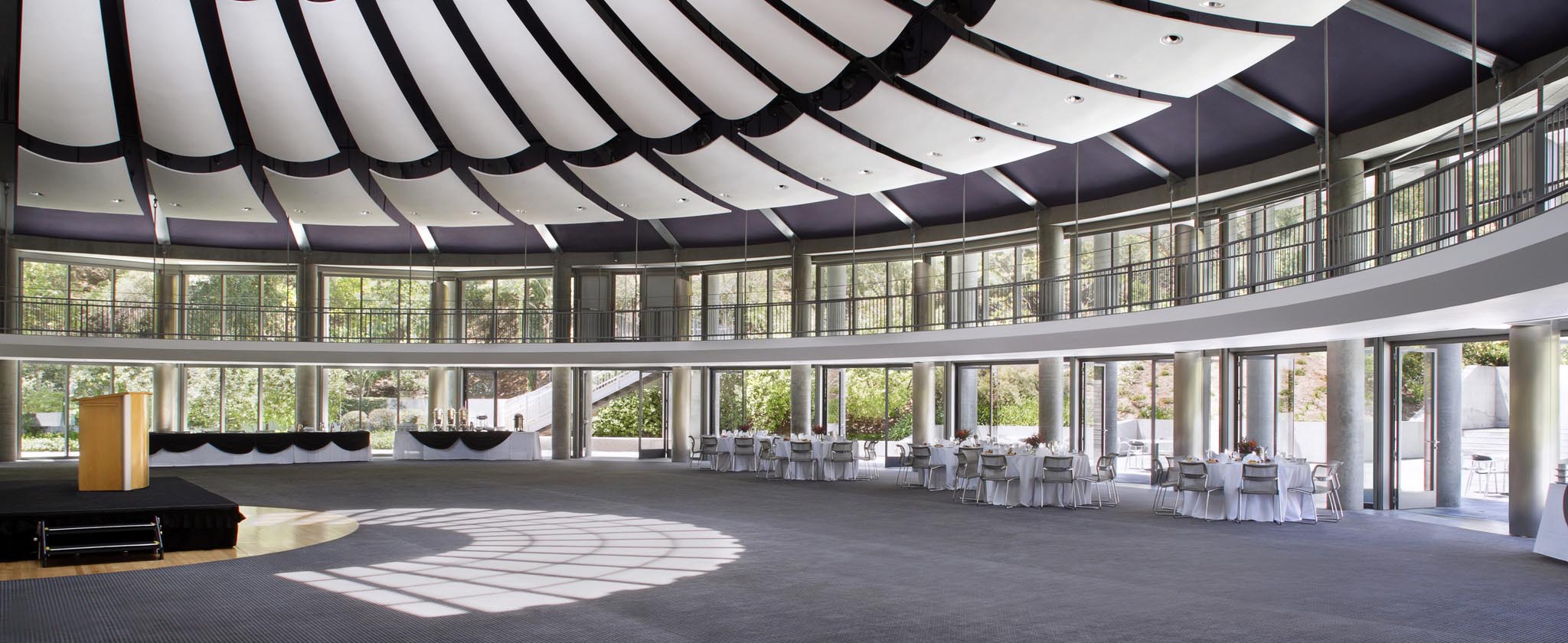 Religious facilities are multipurpose structures that require flexible solutions to bring communities together.
Religious institutions with multifunctional facilities require a transformative solution that adapts to the needs of the community. Space management, acoustical attenuation, as well as fresh air and daylight are all obtainable with NanaWall exterior commercial opening glass walls.
A Space Management Solution
Depending on needs of the congregation and community, religious institutions may include a sacred space dedicated to worship as well as additional facilities for community gatherings. Exterior commercial opening glass walls offer the flexibility of expanding the space available to accommodate larger congregations. As an entrance, commercial opening glass walls facilitate the ingress and egress of heavier crowds and offer a smoother jammed-free traffic flow within entry.
Indoor/Outdoor Sanctuaries
Commercial opening glass walls eliminate solid barriers that trap and recycle the same air within an enclosed space. NanaWall offers large wall openings that promote natural fresh air circulation within spaces that are prone to large gatherings. Abundant daylight filters through exterior commercial opening glass walls whether they be open or closed, immediately brightening the space within.
Flexible Solution that Performs
NanaWall exterior commercial opening glass walls are customizable products for every application. Divided lites, custom inserts, and frosted glass are just a few of the design additions made available in the effort to meet the needs of your religious institution. With performance in mind, commercial opening glass walls offer protection from inclement weather when closed and can reduce sound transmission, offering a safe, distraction-free space for worship.
To see how other religious institutions utilize NanaWall solutions to achieve flexible multipurpose facilities, read the case studies below:
Religious institutions need to have enough capacity to hold an oversized congregation on the weekends, but be flexible enough to accommodate varying group sizes during the week.
To solve the question on how to adapt the worship space between times of lower and peak attendance while also utilizing natural airflow strategies, architect Okamoto turned to NanaWall's SL45.