2012 Year in Review – 6. Actelion Office
By , January 2, 2013
It's been just around 7 months since we relocated our offices from Mill Valley to Corte Madera. A huge shift for NanaWall – something we are quite proud of. Now I'm not complaining at all, but check out the photos below of the Actelion offices in San Francisco! I mean, our office here in Corte Madera did win an award in 1990 for design – Gold Nugget Award, but just look at Actelion's offices. They'd make anyone jealous! They have an incredible view of the San Francisco Bay area and a NanaWall system – a great combination, helping it be chosen as one of NanaWall's featured project of 2012. Guess what? The NanaWall system, in this case, doesn't open up to the outside; it provides a partition for their meeting areas. Again, the HSW60 single-track sliding system proves its design versatility and freedom. In this case, the panels are glazed with a translucent matte interlayer, providing privacy between working areas. Now who wouldn't want to work there?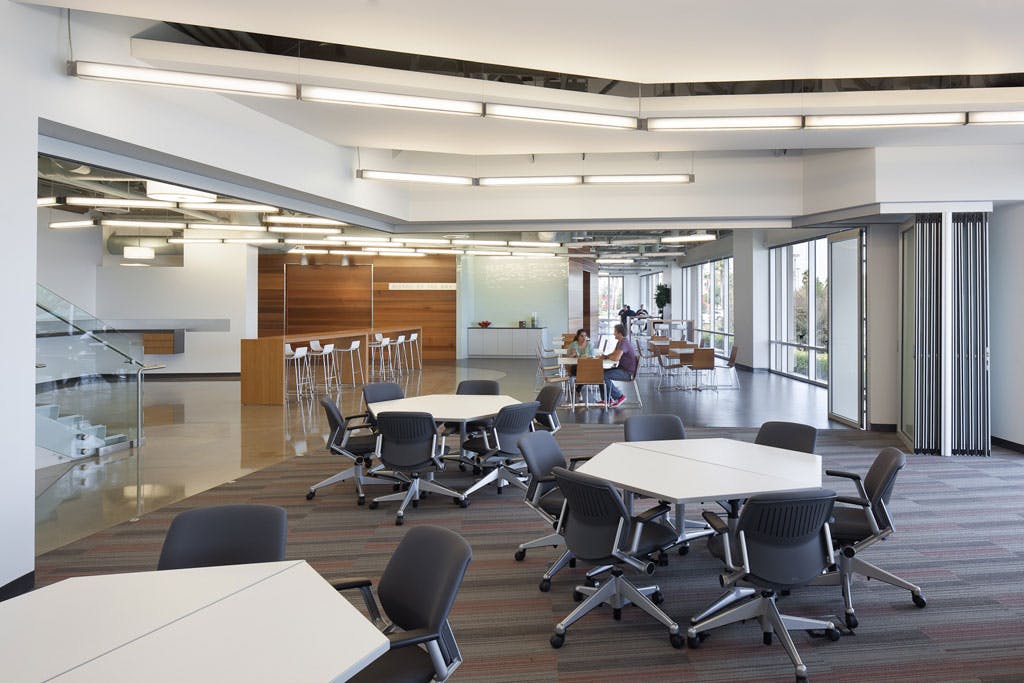 The whole corner is opened up, leaving little evidence the doors were there in the first place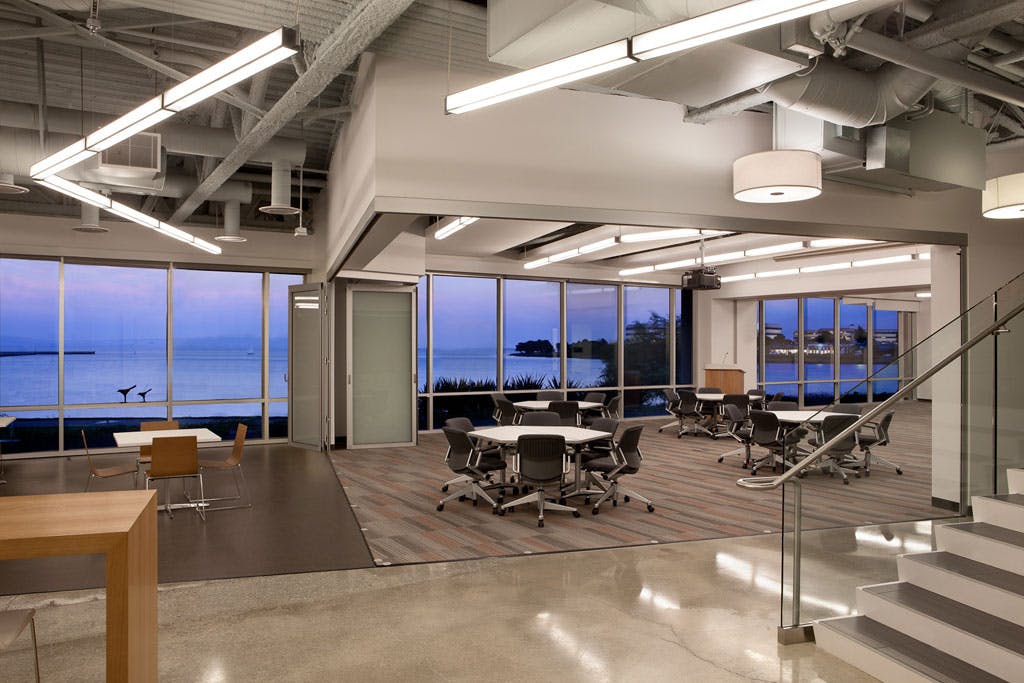 What an amazing view! Who wouldn't want to work there?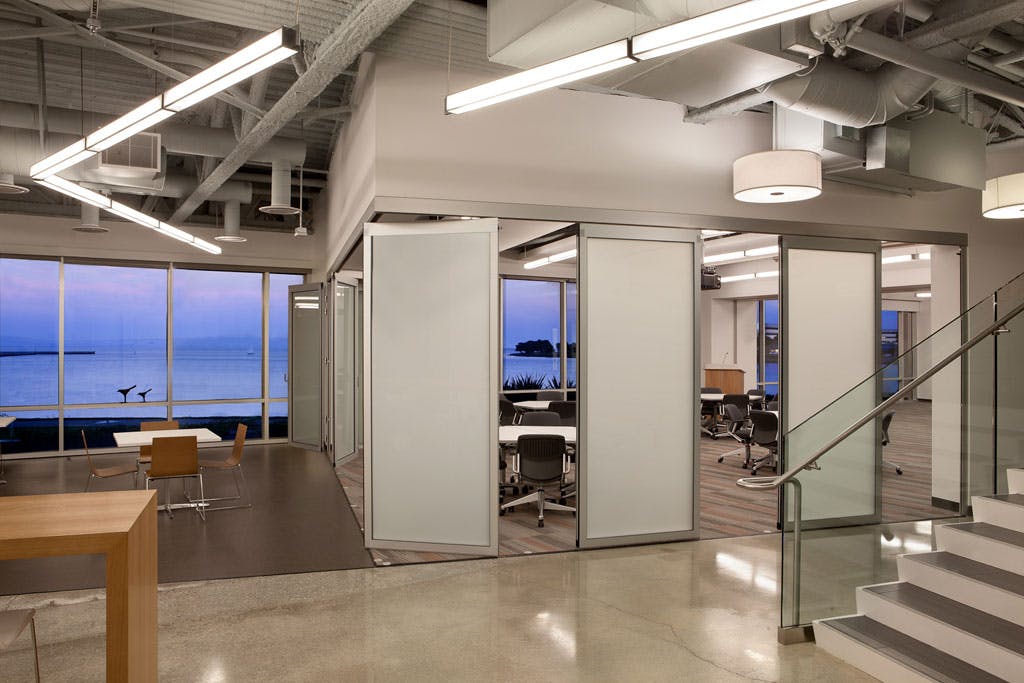 Notice the panels turning the corner - with no floor track!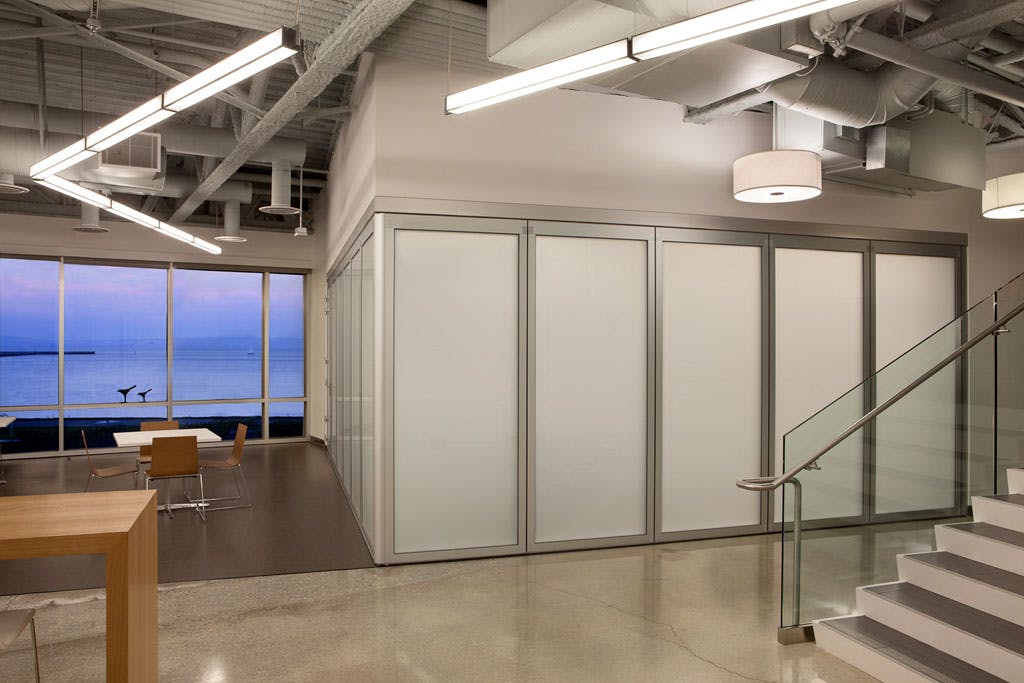 Need to host a private meeting? Simply close the doors!
Notice the floor track? No, couldn't see it? Look again, look closer! Wait, there is no floor track! This system is using floor-sockets, providing a seamless flooring transition. Want to open a corner without a post? No problem! A 90 degree corner that completely opens up! Collaboration is starting to become more and more important within companies – what better way to collaborate than in open, inviting meeting areas? Now to try to convince management to get something like this in our office! Are you going to? See more of this project here! And with that, the Actelion project concludes our featured projects for 2012, #NanaStyle! Want to see your project featured? Send us some pictures explaining why your project has what it takes at nanastyle@nanawall.com.