2019 Review: Incredible Client Projects with NanaWall Systems
By NanaWall Systems, December 4, 2019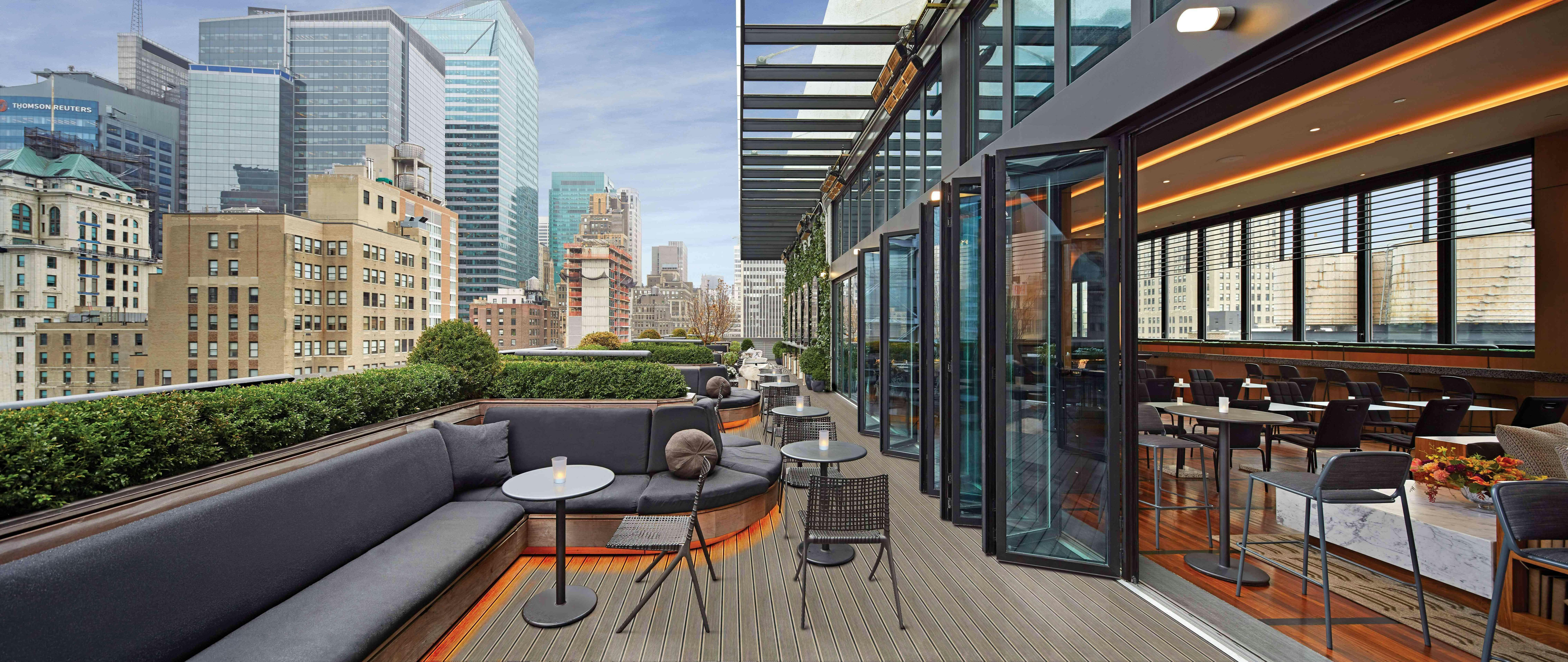 There's no better feeling for us than seeing client projects come to life. Fenestration can be tricky and each project has unique challenges. We're truly invested in every project because we're trusted as experts for the opening glass wall category. The fact our clients choose us as partners inspires us to do our best work to help their designs come to life.
Being at the end of the year, it's time to celebrate our client's incredible work. What better way to do so than to shed light on some of the best projects we learned of over the past year!
**Some of these projects were completed before 2019, however, just this year we captured the photography!**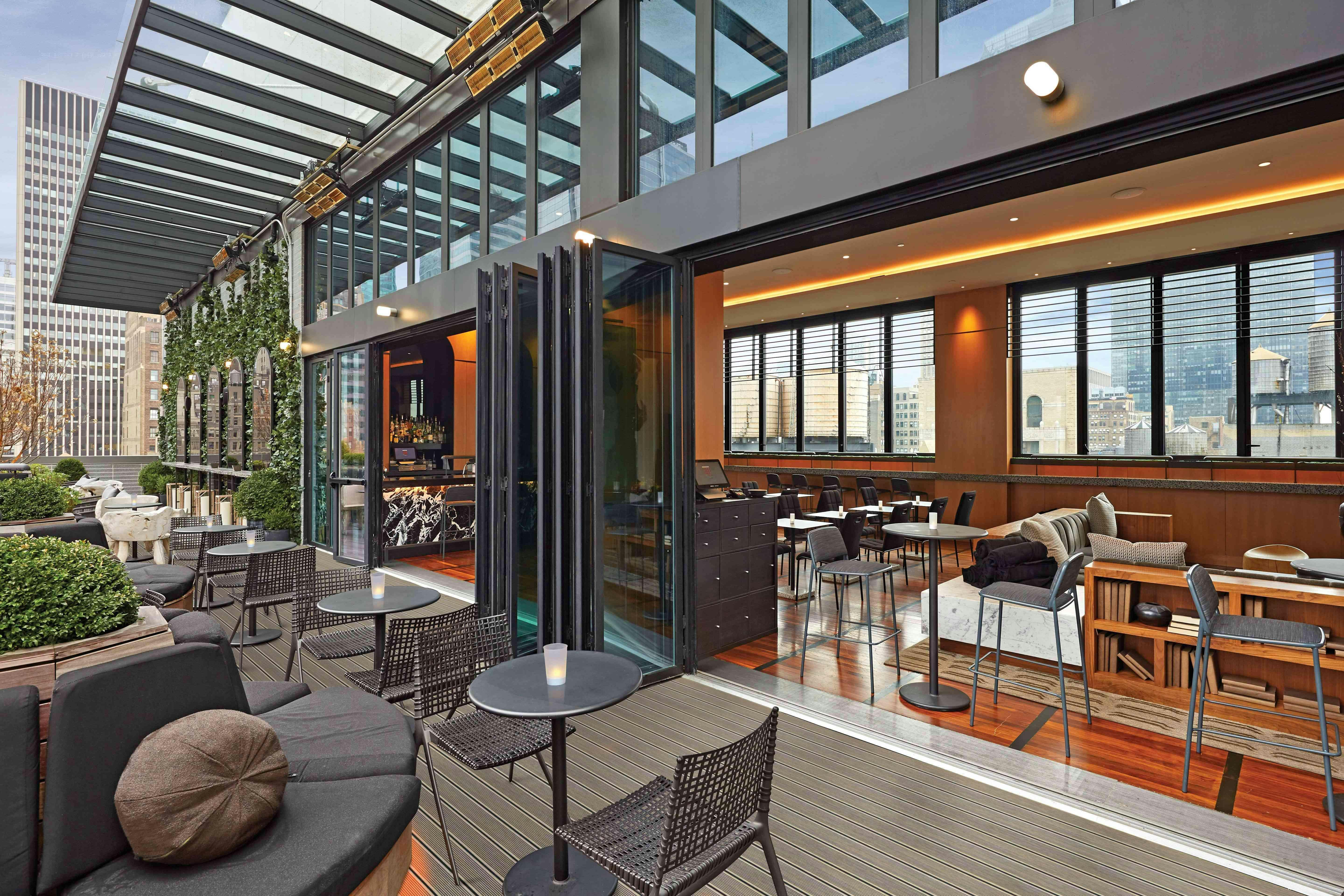 Castell Lounge on AC Marriott NY Times Square
Architect: Helpern Architect | Builder: ZDG Construction Management
This lounge sits on the 21st floor of the AC Marriott in New York Times Square. It's a classic cocktail lounge with a fireplace and abstract art inside. Just outside is a beautiful open-air terrace. The lounge uses our performance-driven NanaWall SL70 systems to blend the inside bar with the rooftop terrace.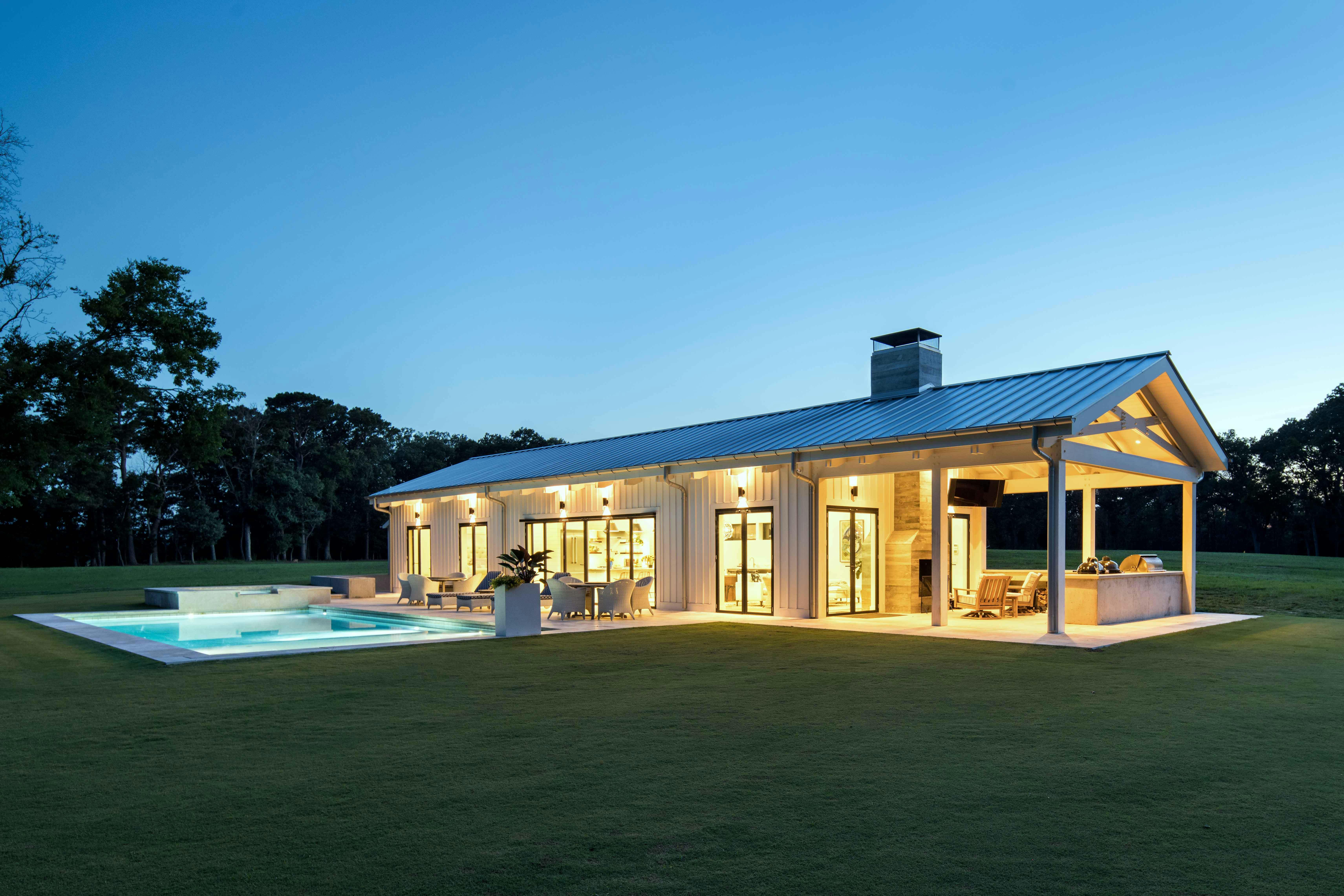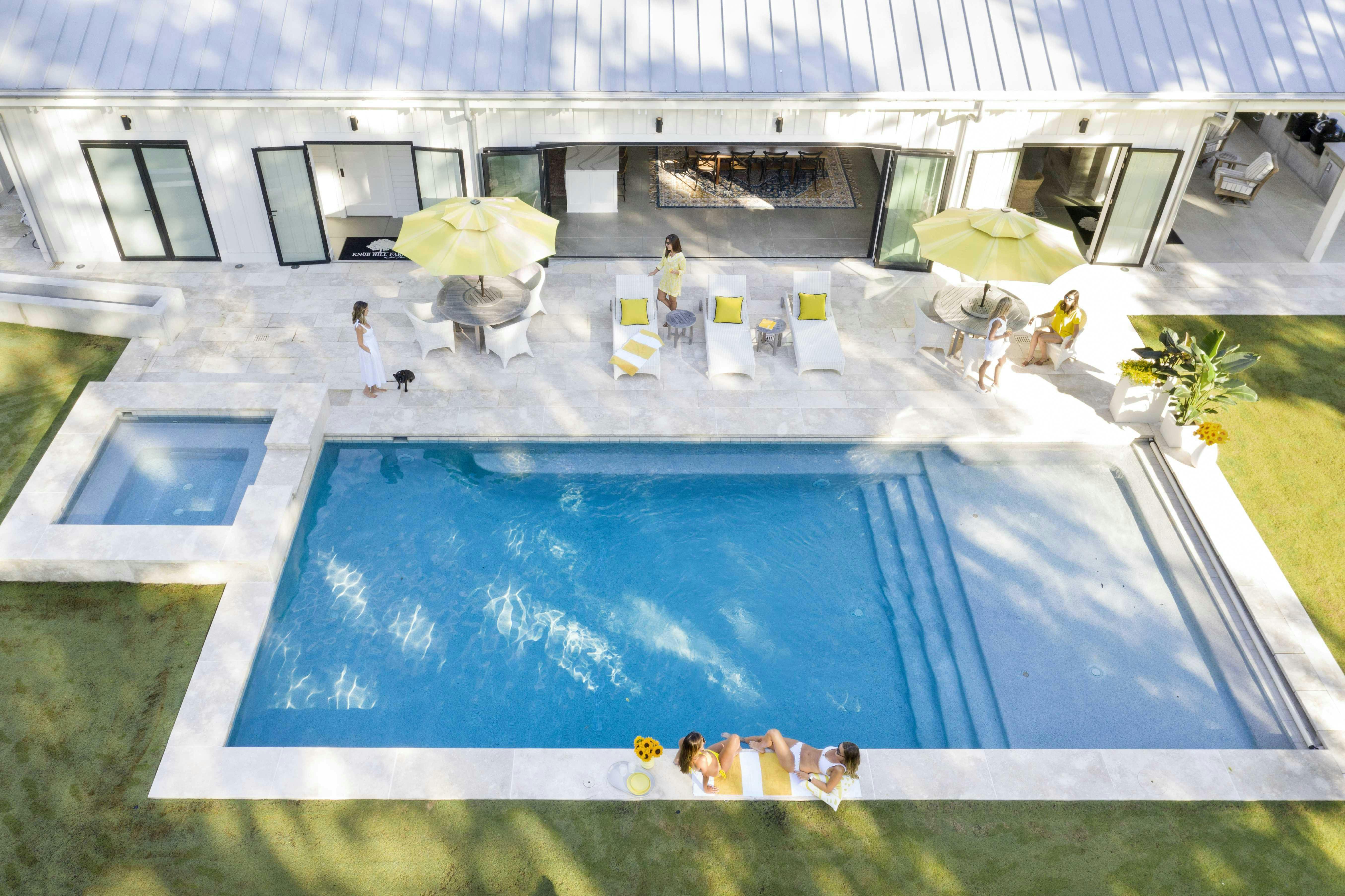 Knob Hill Pool House
Architect: Work Program Architects | Builder: MT Carter Companies
The pool house is part of a larger residential project to build a family retreat on a former peanut farm near Suffolk, Virginia. The interior of the building has a kitchen, dining and living area, and a guest room. Of course, outside is a large, stunning pool. The pool house opens wide to the pool deck with a true NanaWall innovation, the FoldFlat system.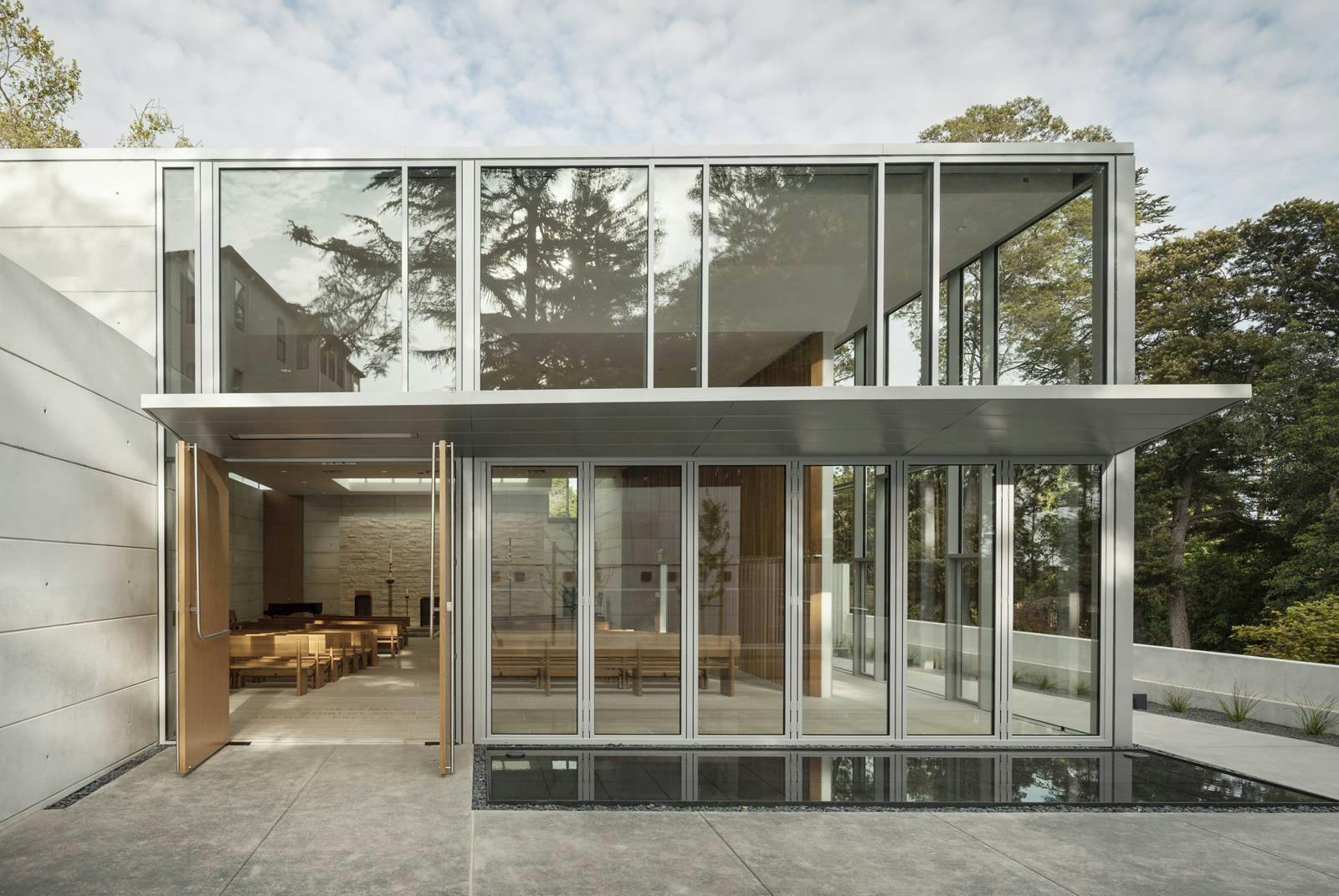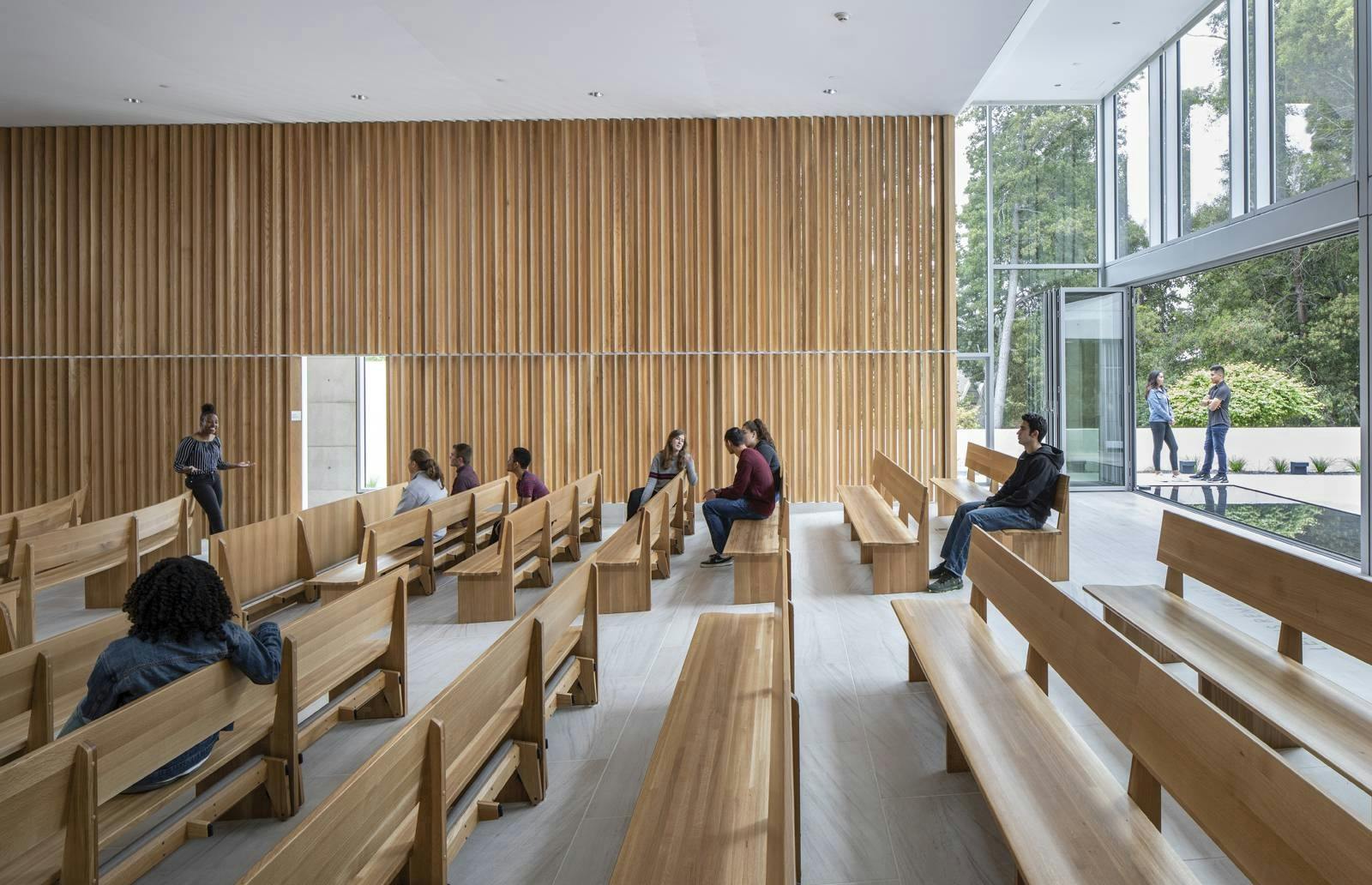 Saint Mary's College High School Cathedral
Architect: Mark Cavagnero Associates | Glasshouse: R&S Glazing Specialties
Before the cathedral was built, the St. Mary's College High School held religious functions in its classrooms and gymnasiums. The new cathedral allows up to 200 people to engage in worship at one time. The building emphasizes a connection with nature. A wood screen filters light into the sanctuary and a NanaWall SL70 system welcomes light, views, and fresh air. Outside of the opening system is a small reflection pool.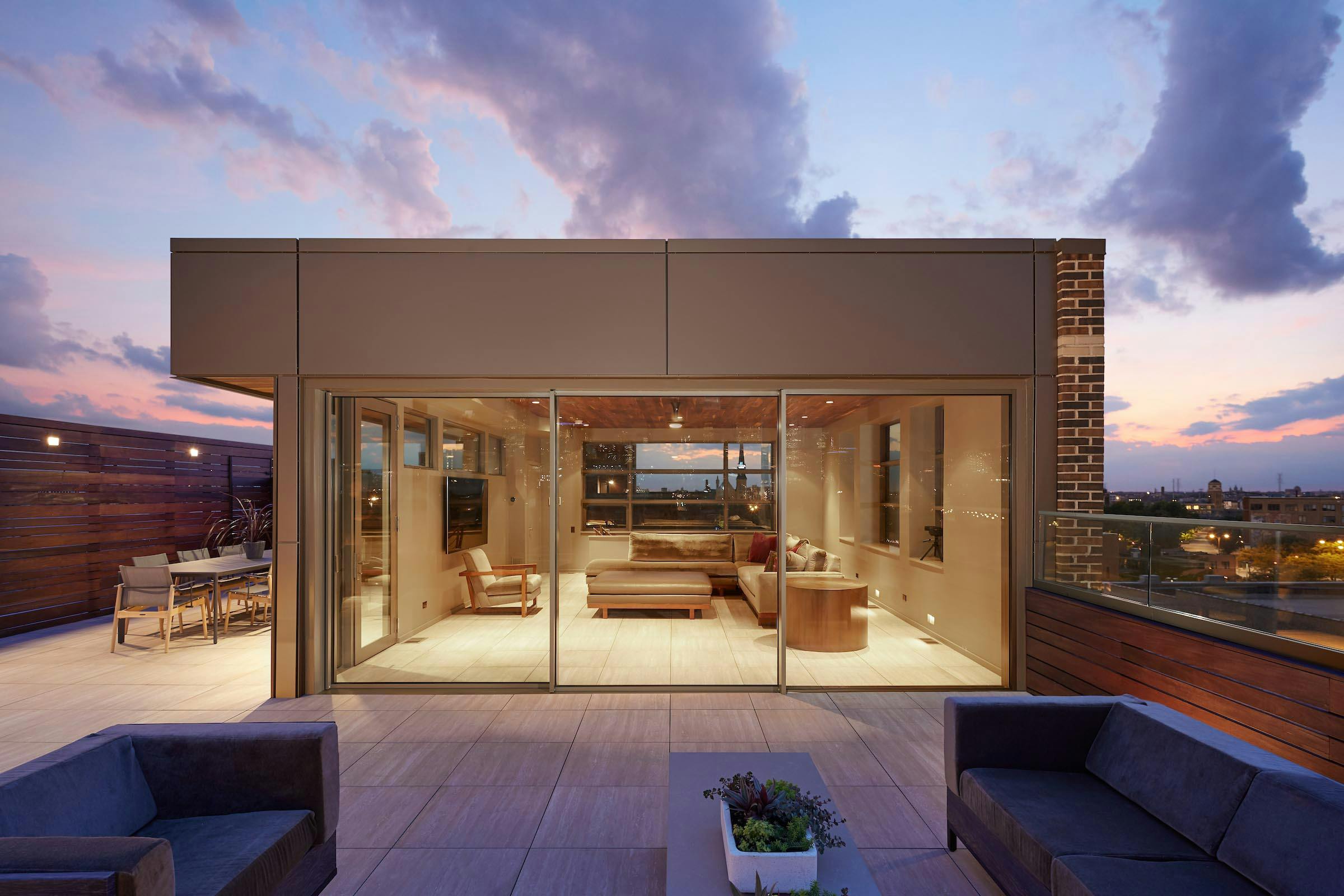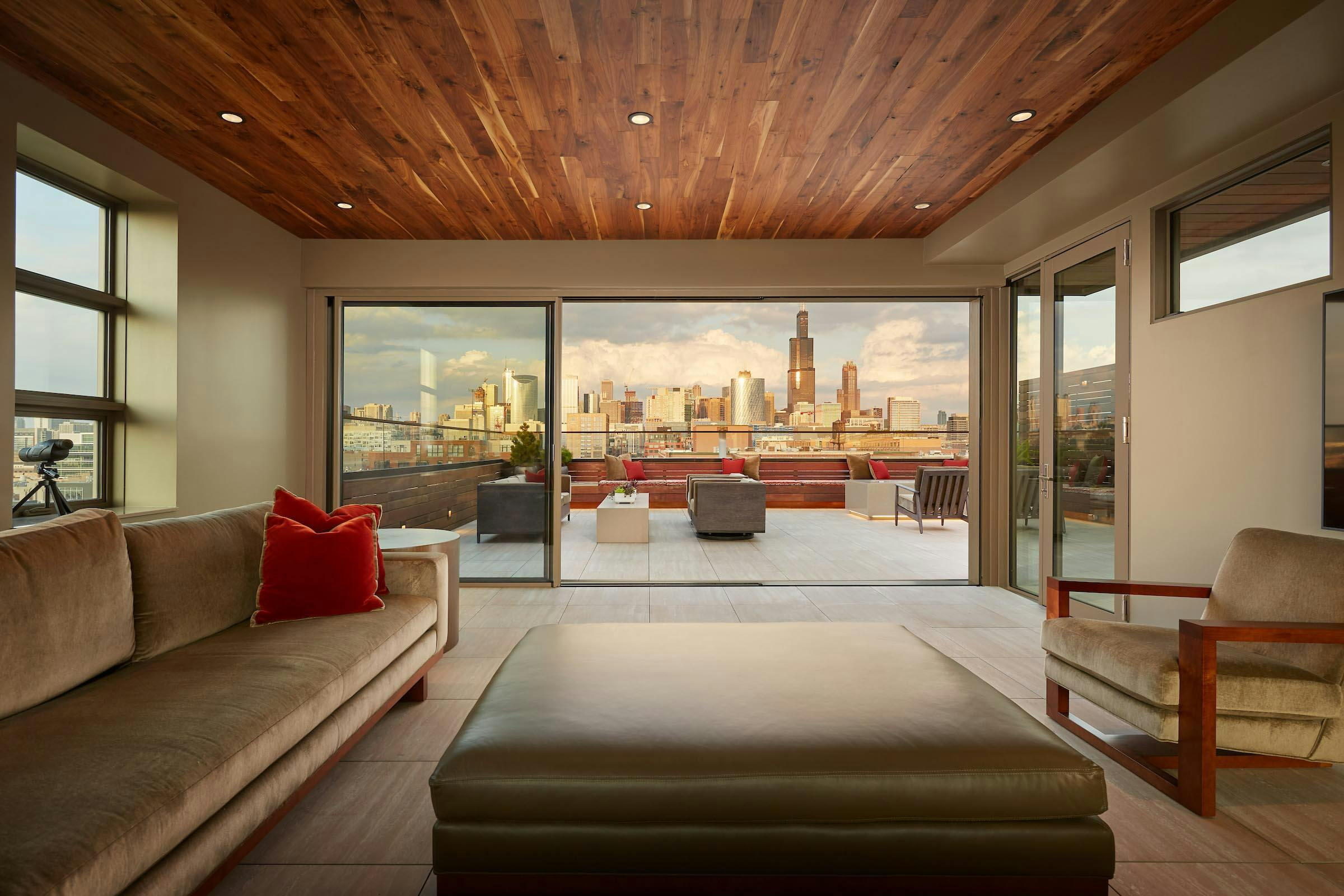 Chicago Residence
Architect: TEAM A
A private residence in Chicago added an impressive view on their rooftop hangout. The minimal framed sliding cero™ by NanaWall system creates a picture frame effect to capture the impressive Chicago skyline and its iconic buildings.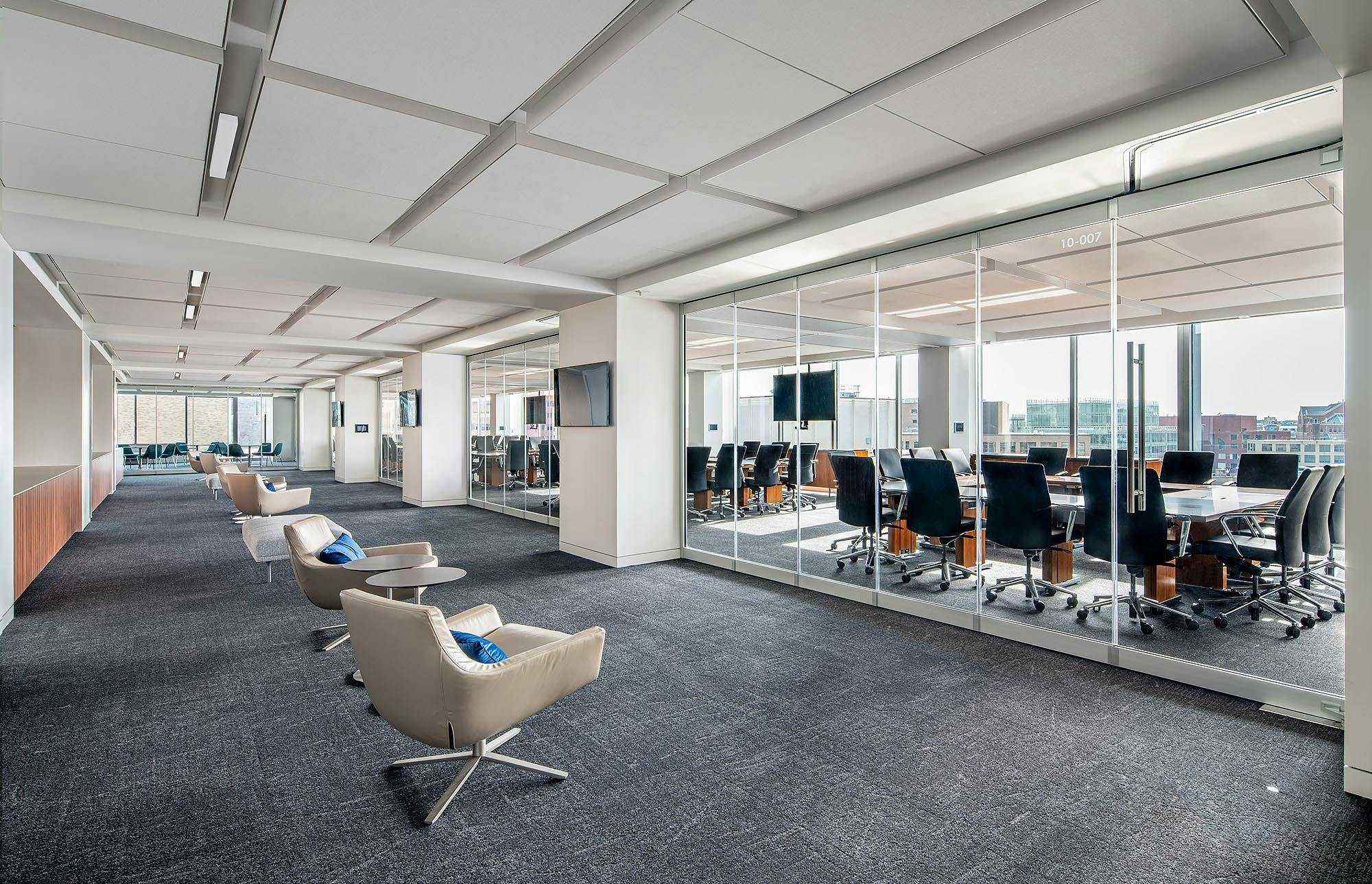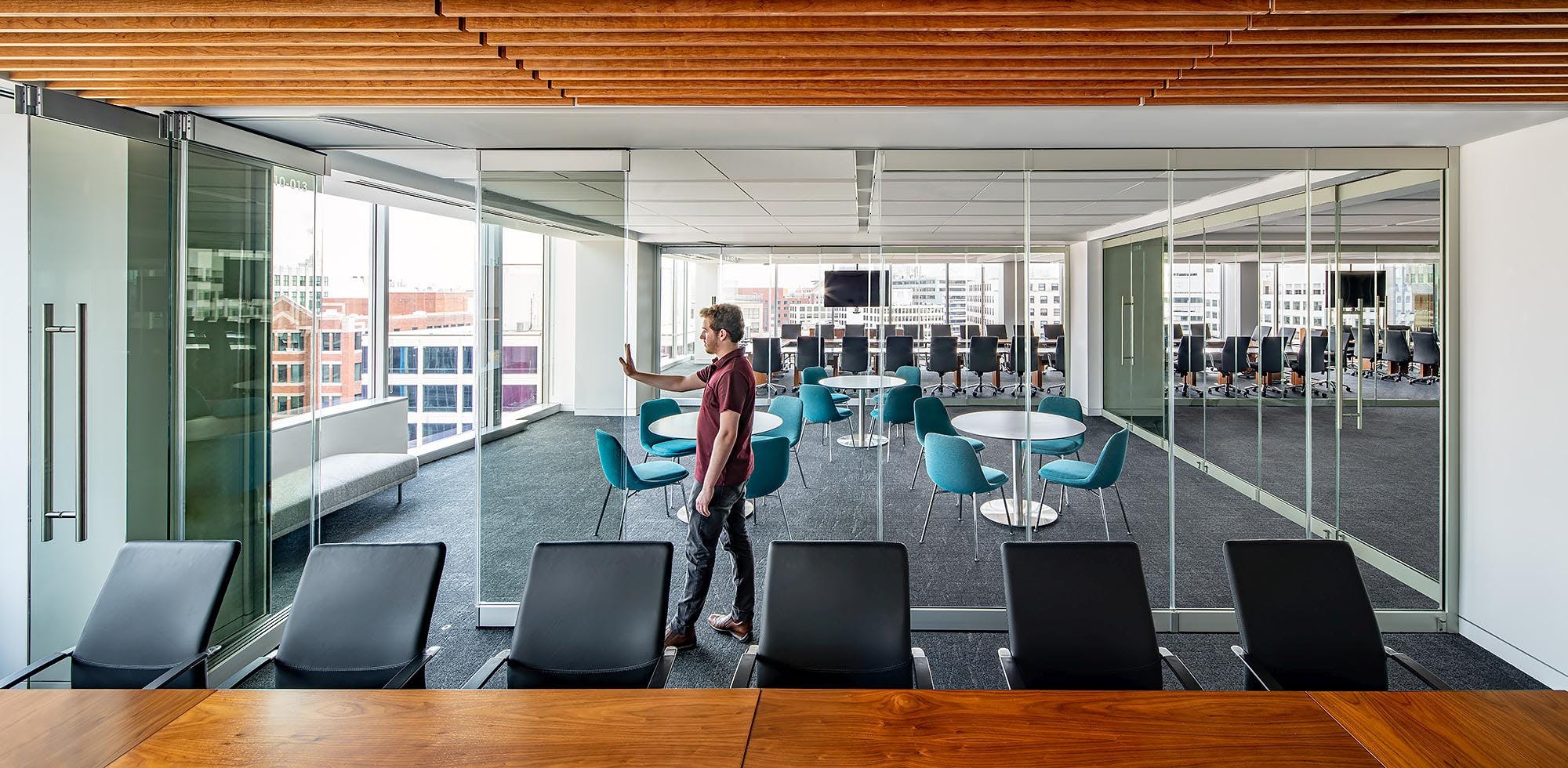 Management Consulting Firm
Builder: HITT Contracting
A large management consulting firm opened up a Washington DC location with modern office design. The interior has frameless single track sliding PrivaSEE systems from NanaWall Systems. Patented PrivaSEE is a great option for offices because it has an STC of 36. PrivaSEE gives the firm flexibility, allowing the company to divide or combine the office based on their activity. The all glass system helps to spread natural daylight across the entire office.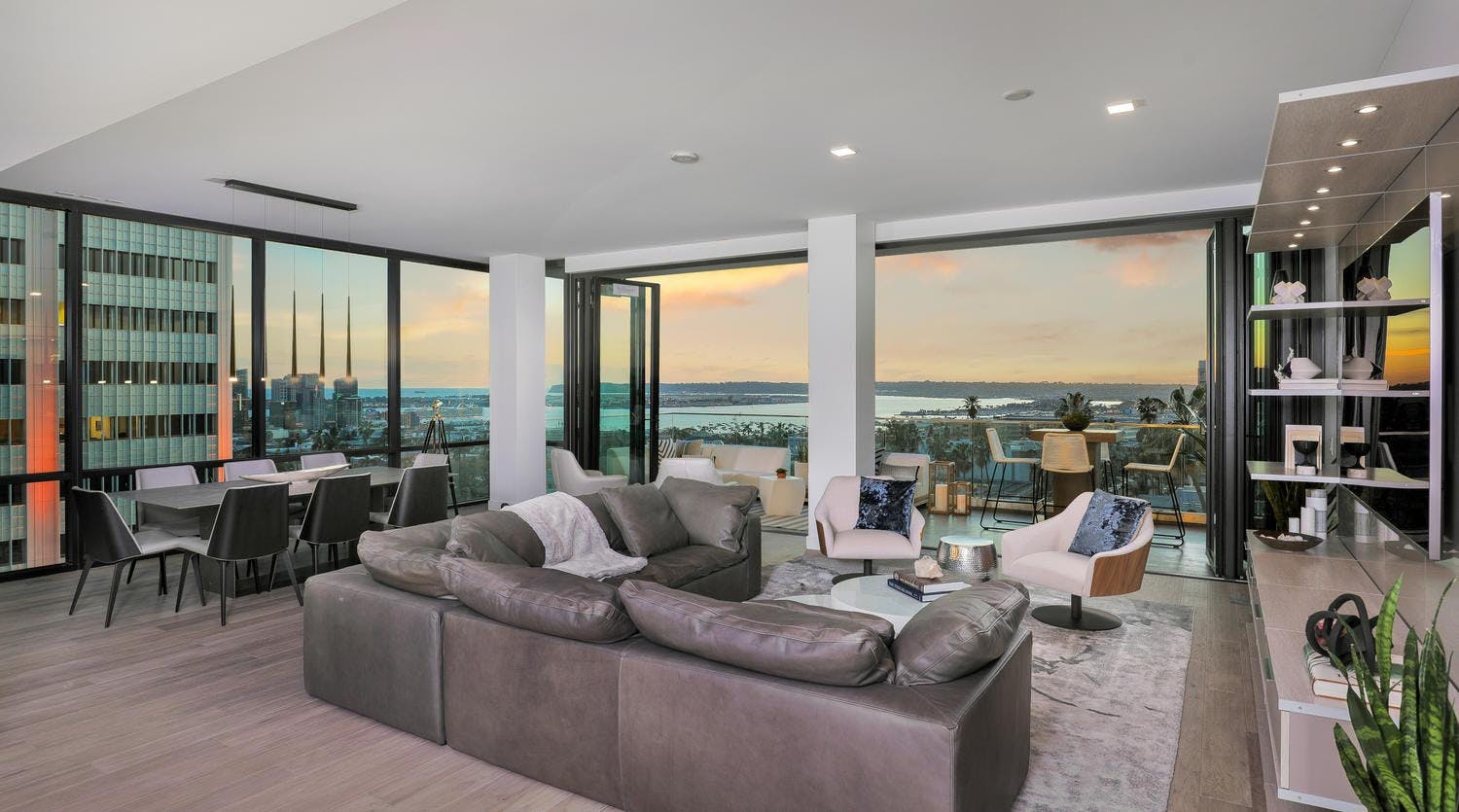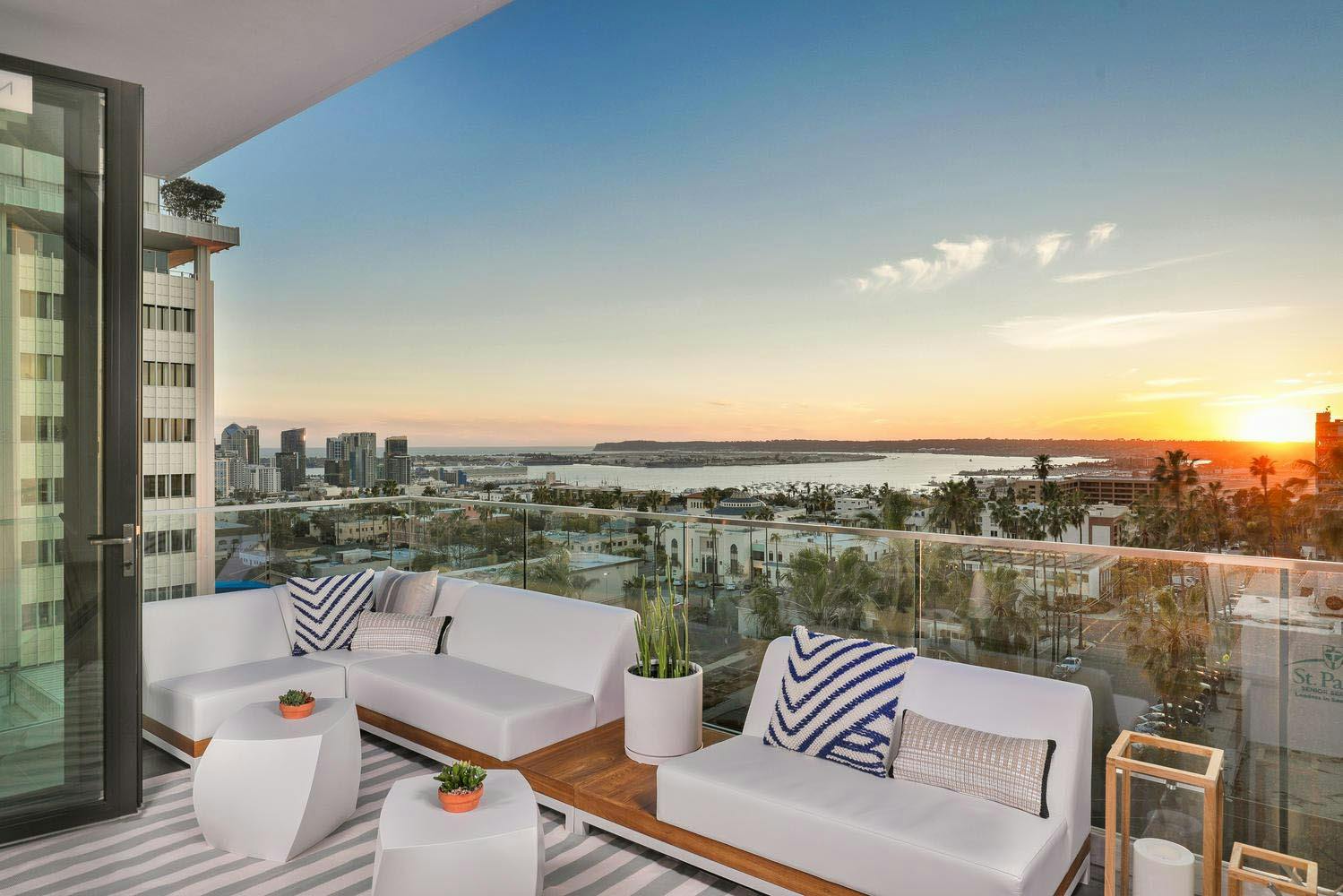 41 West Apartments
Builder: 41 West | Glass Contractor: Primary Glazing
A mid-rise multifamily complex in San Diego uses NanaWall SL70 systems in each of the 41 residences. The SL70 systems open to the balcony for an indoor/outdoor lifestyle and a beautiful view of the coast or city. The systems are strong enough to handle the deflection and windload involved in large multifamily projects.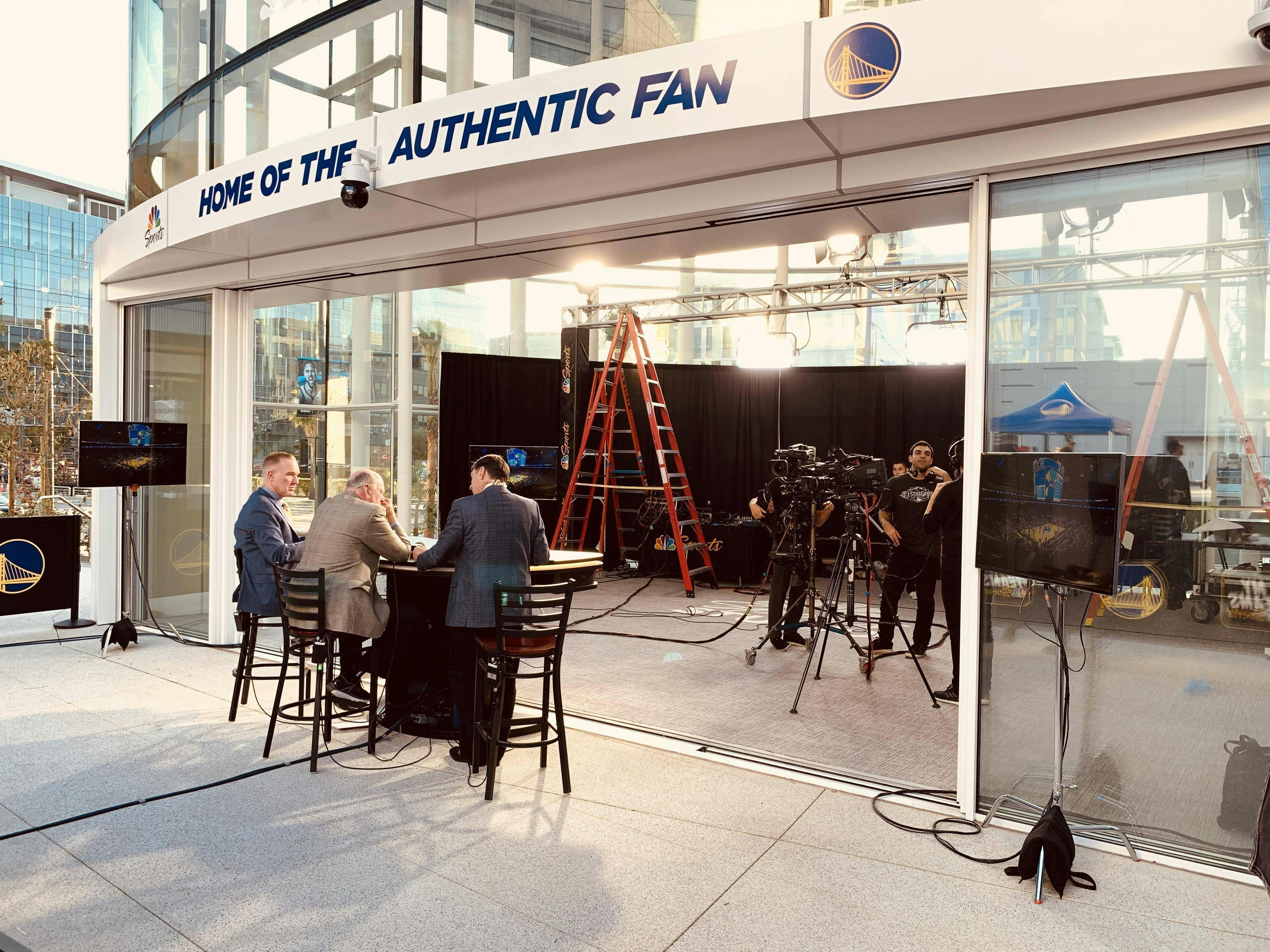 Chase Center
Architect: MANICA Architecture | Builder: Clark Construction
The Golden State Warriors' high-profile move from Oakland to San Francisco came to reality with the completion of the new Chase Center. Part of the Chase Center "campus" is the gateway building that has multiple purposes but recently is used to stage the network broadcast crew. To meet the grand appeal of the Chase Center, the architects use a large 6 panel minimal frame NanaWall cero system.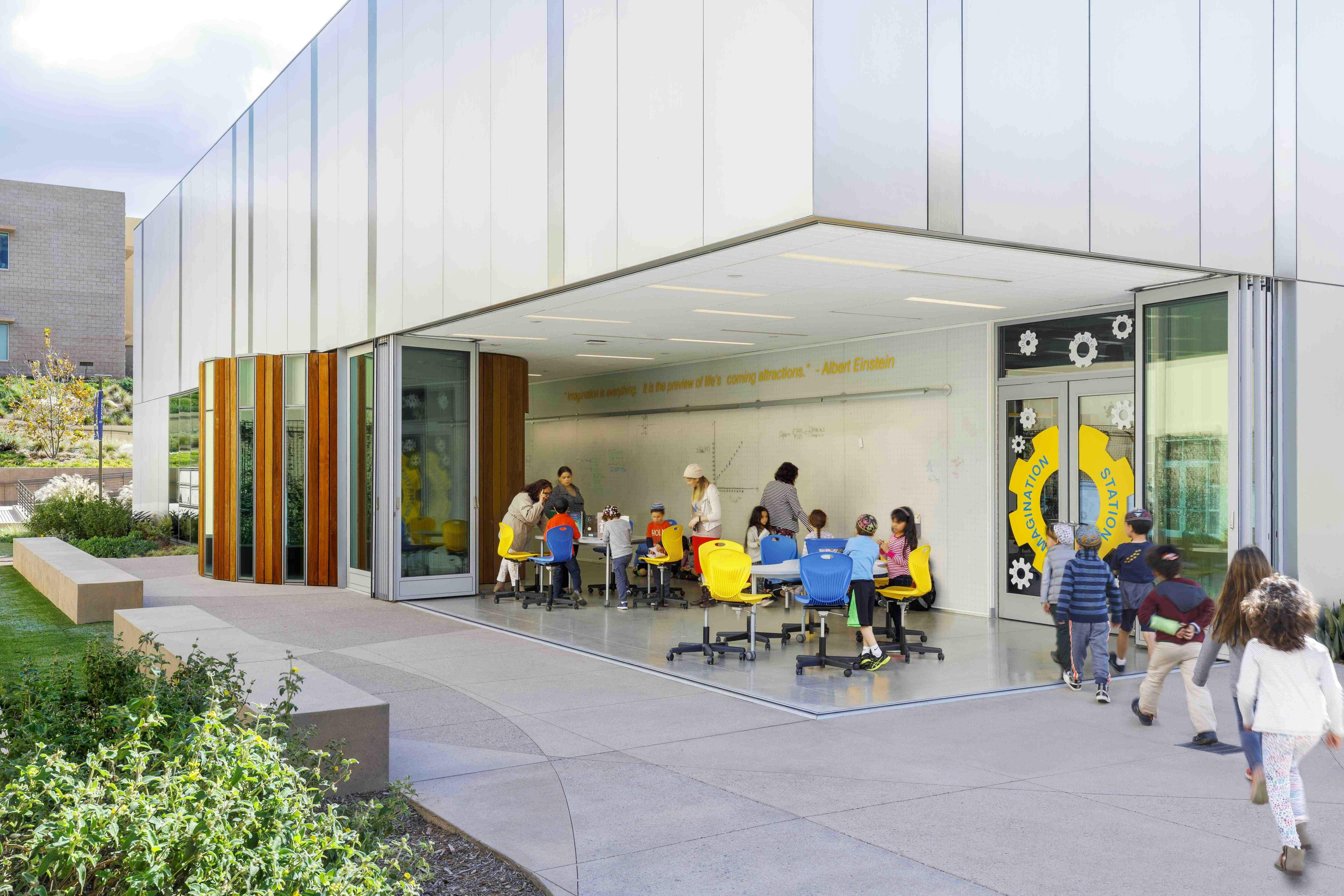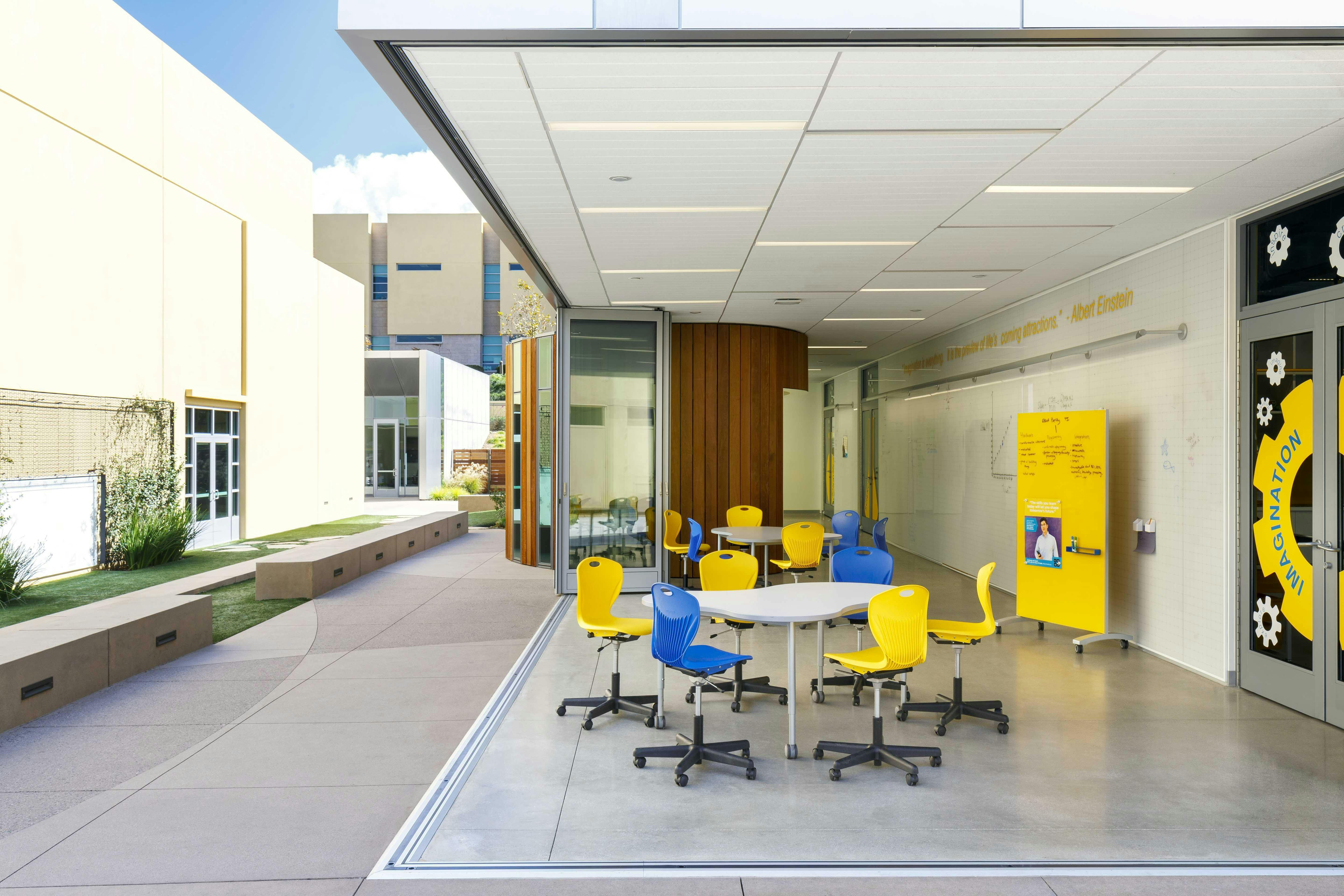 Tarbut V'Torah (TVT) School
Architect: LPA Design Studios
TVT revamped its campus to comply with 21st Century education principles. One priority of the remodel was to create outside learning spaces that enhance the wellness and creativity of students. The architects created an open corner to the outside with a single track sliding NanaWall HSW System. Teachers can easily open the system to bring the classroom outside.
Final Thoughts
Every year NanaWall products are specified for hundreds of projects. It makes it difficult to choose a few favorites; a problem we're lucky to have. However, once we noticed the above project's images, it was clear these were some of the best.
Have a project with a NanaWall system in it that you think we should know about? Contact us at marketing@nanawall.com with a brief description of the project and some images.
To view hundreds of our client's amazing projects, please visit our photo and video gallery!