Mastering Office Design with a Frameless Glass Wall System
By NanaWall Systems, October 30, 2019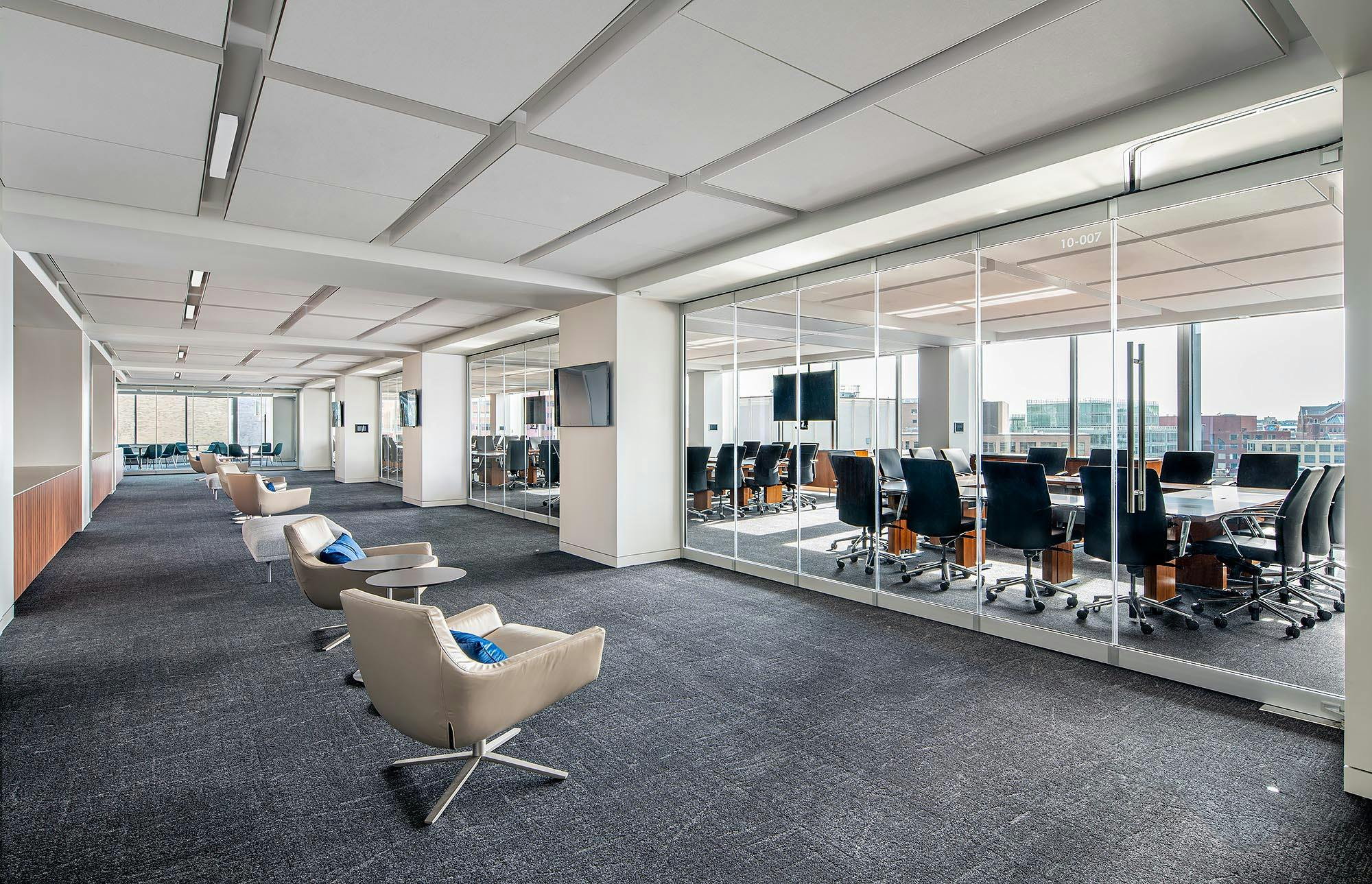 Figure 1: A professional interior office design with sound-rated frameless single track sliding glass wall systems.
Mastering Office Design with PrivaSEE in Mind
What makes a management consulting firm successful? Creative problem solving, strategic analysis, and professionalism are a few traits. Another key attribute is the ability to serve many clients at a single time. Internal organization helps achieve this, as does the impact of good office design.
Management consulting firms have internal teams dedicated to different clients. Each team must be able to meet in private areas. To be productive, these private rooms need sound protection and natural daylight. But, firms still need to unify around activities like all-hands meetings or events. The challenge is designing an office that allows for both.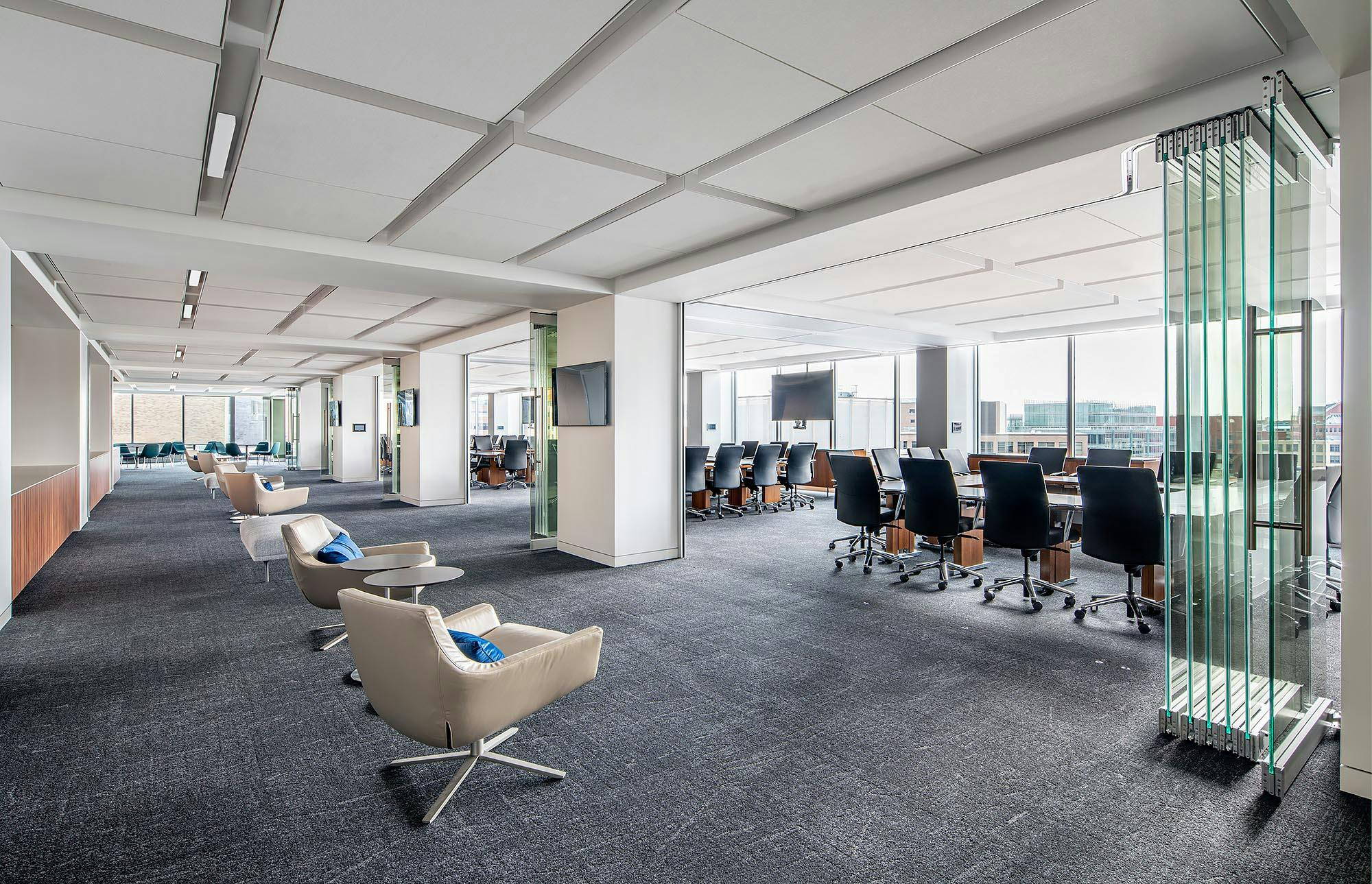 Figure 2: The frameless opening glass walls slide and stack at the pillar.
Flexible Barriers
Flexible meeting rooms solve diverse collaboration needs. With opening walls, a company has the option to operate separate or collective. Different teams might simultaneously need to discuss confidential information about their client's project. In a matter of minutes, employees can close a wall to carry out separate business.
To be effective the opening walls need to be easy to operate and have high acoustical buffering.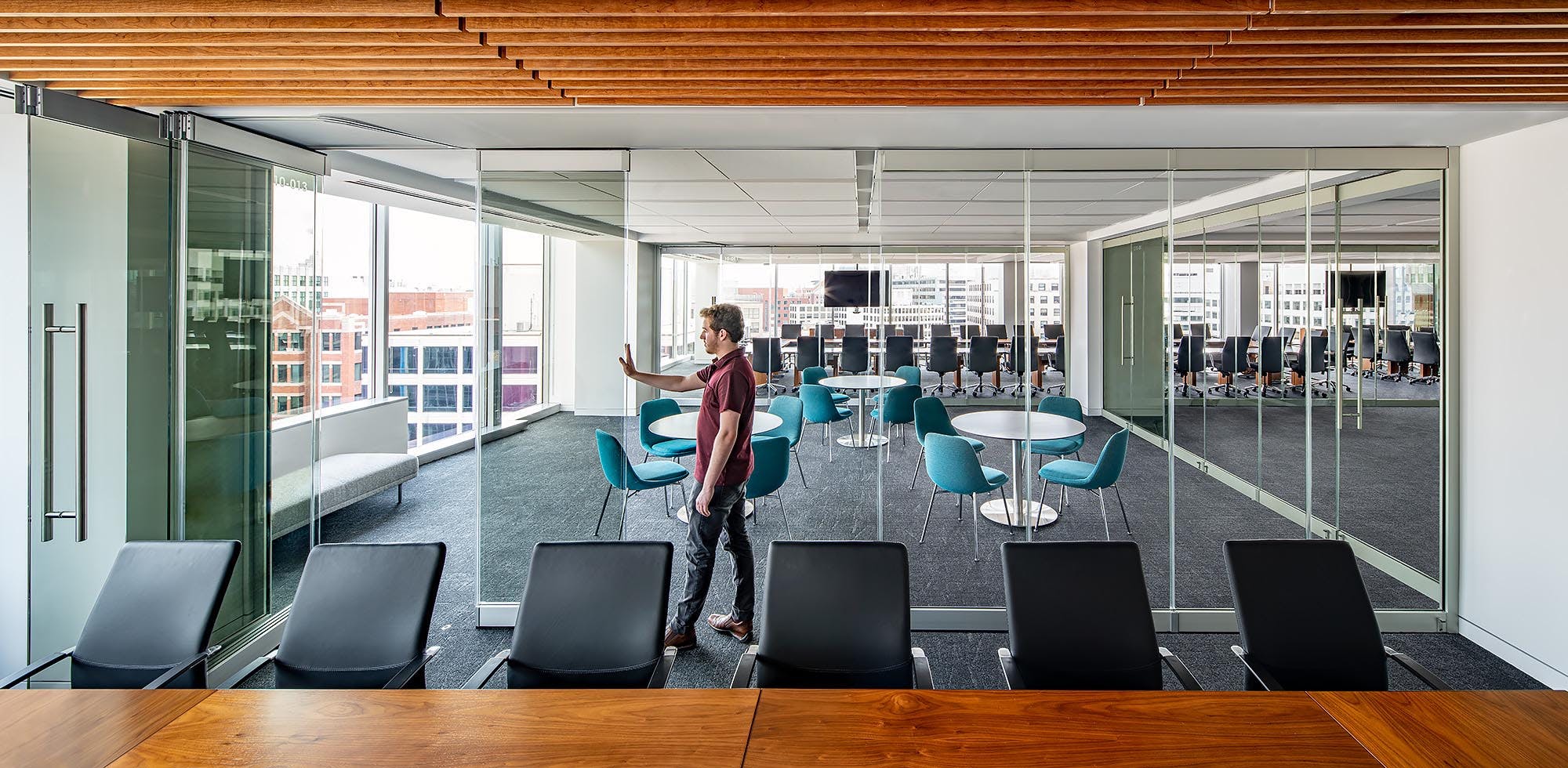 Figure 3: The PrivaSEE frameless glass wall system is easy to operate.
Transparent Rooms
To protect the integrity of meetings, opening walls need to be effective sound barriers with solid STC levels.
While companies want to buffer sound out of meeting rooms, they won't want to block visibility. Meeting rooms with transparent walls encourage a high standard of work. With clear walls, employees see each other's hard work and it becomes contagious. An interior frameless glass wall system promotes collaboration and productivity.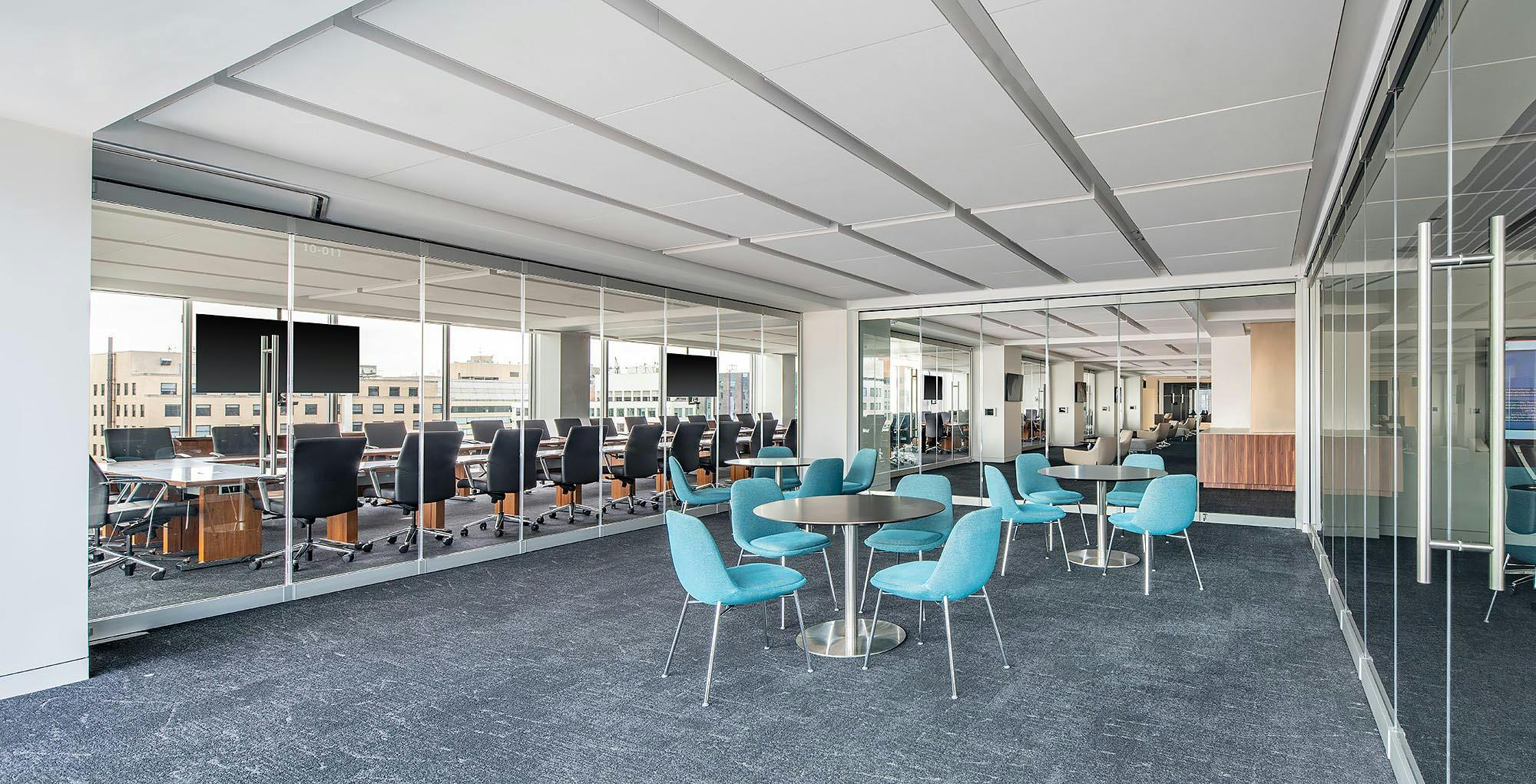 Figure 4: Frameless glass walls provide flexible space management.
Professional Aesthetics
Consulting firms do a lot of work at client offices, but, employees still expect an air of professionalism in the office. Some of the most skilled and specialized professionals work at consulting firms.
In some instances, clients may come into a firm's office and, if so, the workplace needs to appear professional and high-end. A frameless glass wall system is a sleek option and can even be without a floor track. An aesthetic interior communicates a forward-thinking mindset that people will associate with the company.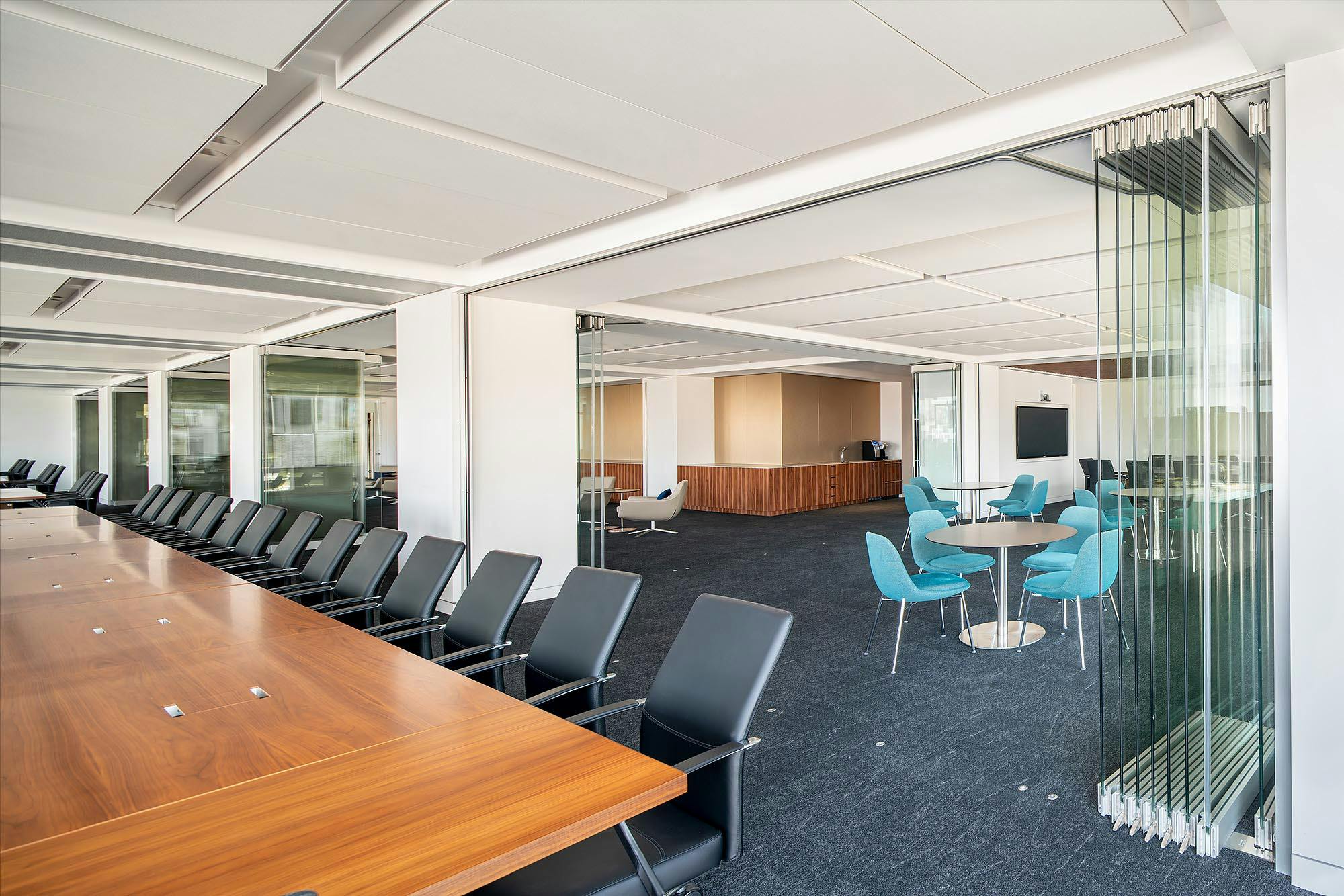 Figure 5: PrivaSEE operates without a floor track.
Sufficient Daylight
There's a growing focus on improving office environments. Healthier workplaces are an influential recruiting tactic and help current employees perform better.
Studies show that daylight makes happier, more productive employees. Daylighting is an important principle under biophilic design. The natural light also reduces the cost of electricity.
Glass, both exterior and interior, helps spread daylight throughout an office. Exterior glass welcomes the light in, and an interior frameless glass wall system interior glass expands its range.
The Office Solution
One well-regarded management consulting firm has an East Coast office that's ideal for the business. The architect achieved the design with a critical specification: NanaWall PrivaSEE.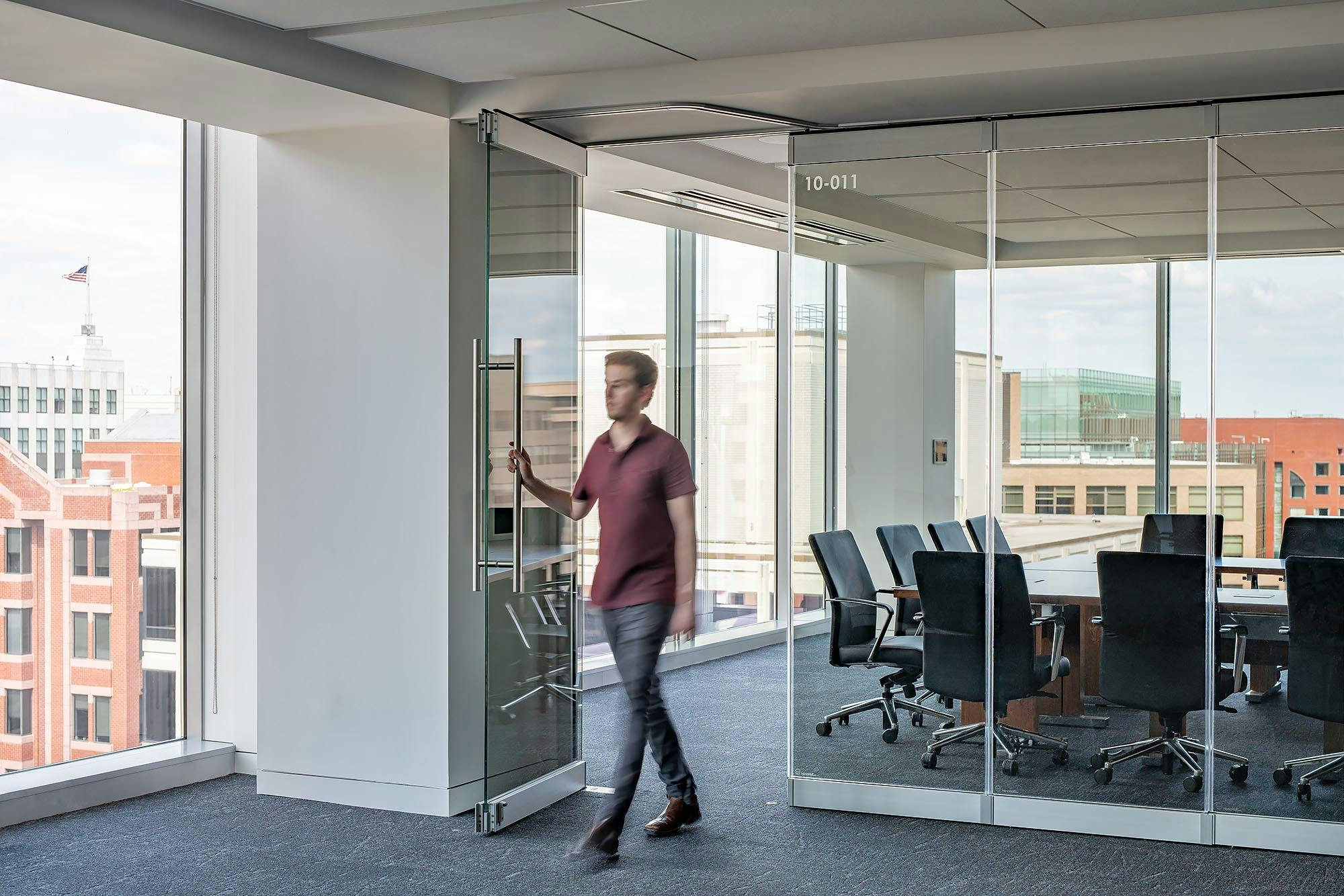 Figure 6: The PrivaSEE frameless glass wall system with swing doors for easy egress.
PrivaSEE is NanaWall System's patented frameless single track sliding system The interior system's uniqueness comes from the proprietary combination of a self-activated interlock system and horizontal compression seals. The frameless glass wall system achieves high sound ratings due to transparent vertical acoustical seals and sound-enhanced laminated glass. PrivaSEE achieves sound control to an impressive STC 36.
The all glass PrivaSEE system spreads natural daylight to all conference rooms. The glass office walls even offer direct views to the city's downtown area from nearly anywhere in the office. The frameless glass wall system gives an aesthetically pleasing and professional look, especially since the system requires no floor track and maintains an uninterrupted floor span.
Swing doors are available at the jamb of the PrivaSEE system for easy egress. When all the panels are open, they stack against structural pillars to make efficient use of space and stay out of openings.

Figure 7: Floor plan illustrating flexible office design.
The company can close one, a few, or all seven PrivaSEE systems to form private meeting rooms. The result of closing all the systems is seven separate conference rooms and one lobby area.
The flexible office design is an asset to the management firm's operations and allows the company to deliver the best service to its clients.
To learn more about PrivaSEE, visit the NanaWall website.