6 Inspirational Indoor/Outdoor Lake House Retreats with Accordion Doors
By NanaWall Systems, August 16, 2023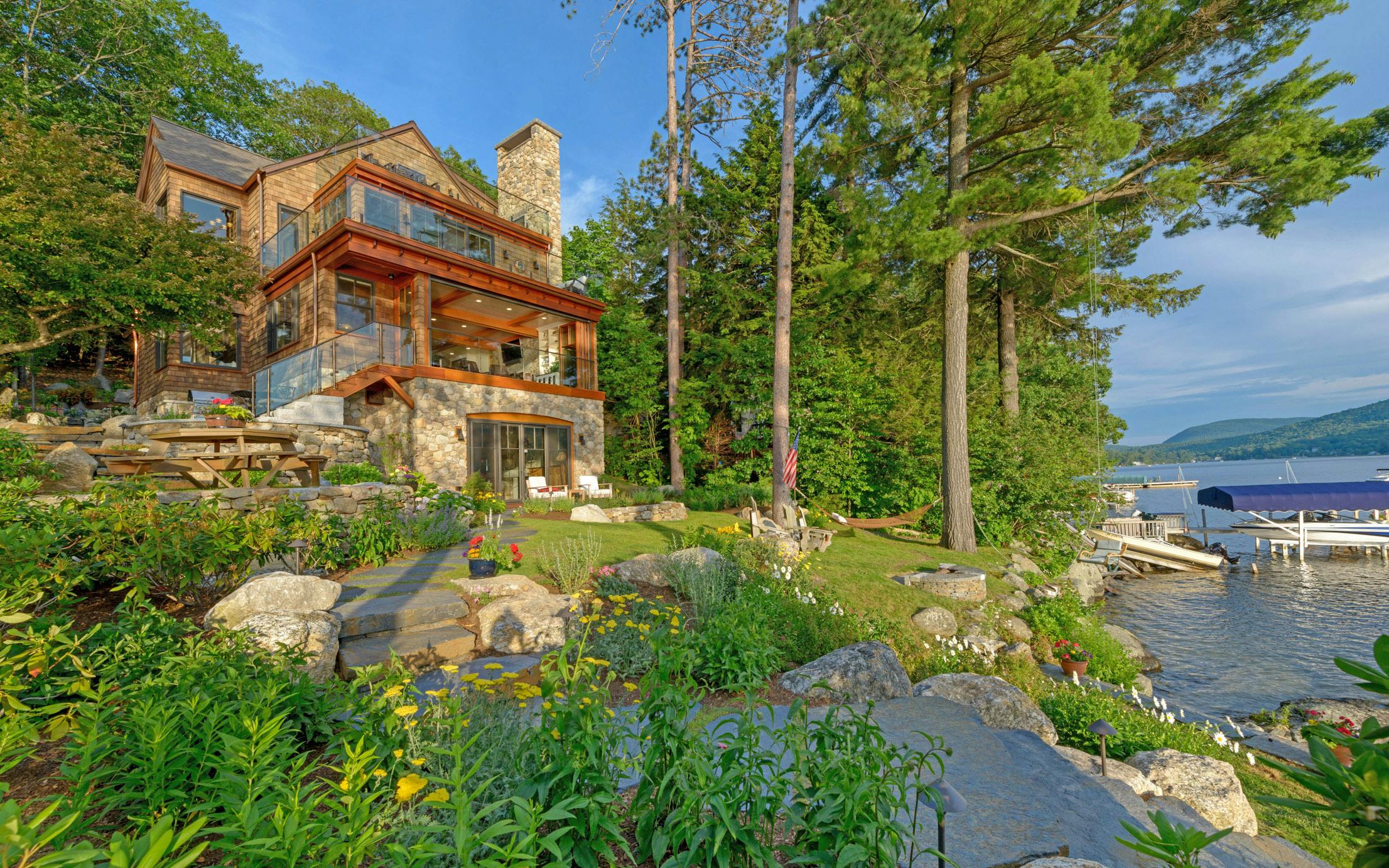 Nothing screams summer vacation more than a lake house getaway—especially with indoor/outdoor accordion doors to enhance the experience. These easily flexible systems create dynamic openings that maximize living spaces with barely-there thresholds and optimal transparency. Optimize any lakeside retreat with a floor-to-ceiling portal to the outdoors, allowing quick, unobstructed transitions when hosting holiday parties for friends and family. Below, we offer six inspiring residential designs that ideally leverage opening glass wall systems to achieve the ultimate lake house getaway experience. But first, let's explore how these innovative design solutions transform living spaces with advanced durability, aesthetics, and performance.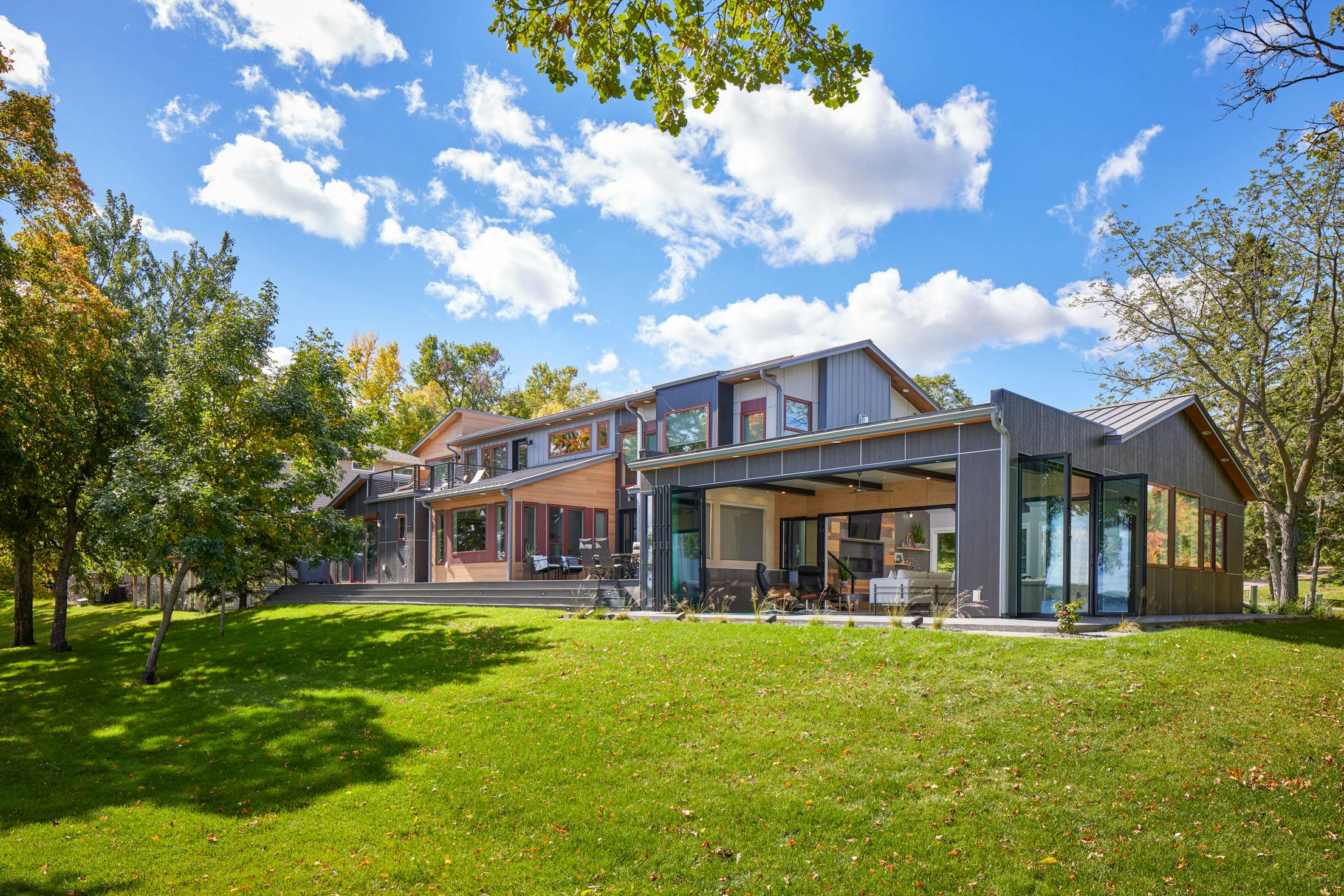 The Ultimate Lake House Getaway with Accordion Doors
Often reserved as secondary homes or rental properties, lake houses act as dedicated vacation retreats for those looking to take a break from the grind of everyday life. Surrounded by calming natural landscapes and the prospect of entertaining recreational activities, these spaces are often outfitted with convenient amenities and design applications to optimize your stay. This is especially true if the homeowner seeks to maximize ROI by renting out the property as a rental or Airbnb. Coveted for their ability to seamlessly bring the outdoors in, NanaWall accordion doors offer seamless transitions between indoor and outdoor recreational spaces while infusing interiors with sunlight and fresh air ventilation. Talk about an immersive indoor/outdoor experience!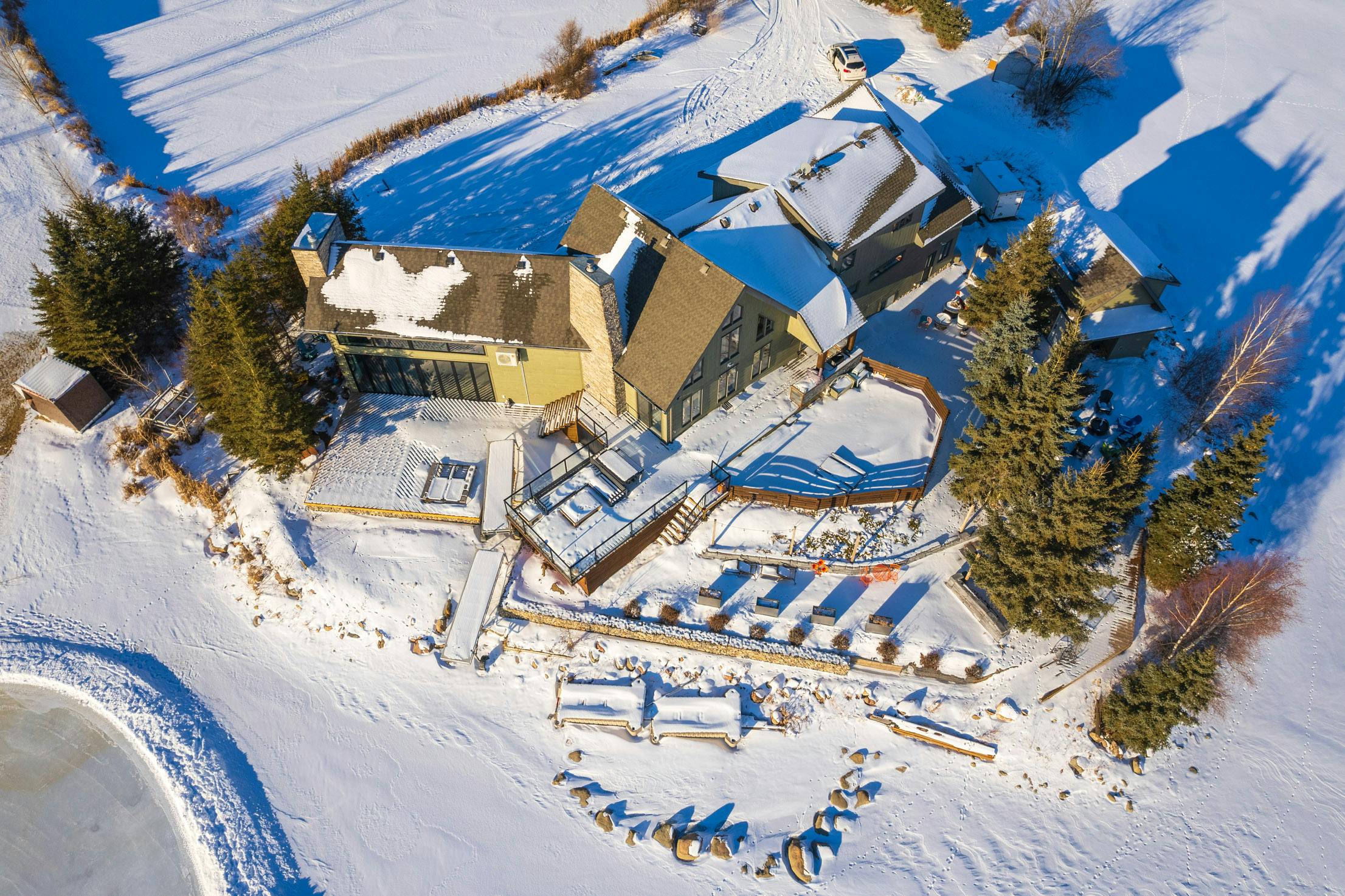 Weather Performance when Needed Most
Don't let bad weather tamper your holiday experience with unwanted leaks and poor thermal efficiency. NanaWall glass accordion doors have been independently tested for air, water, structural, forced entry, and sound control with excellent results. In extreme weather zones, these systems offer advanced performance, even in the coldest environments, with weather seals and multiple glazing options to ensure energy efficiency when needed most. NanaWall opening glass wall systems ensure lake homes can be utilized throughout the seasons and not just during warm summer months, ensuring year-round functionality and opening more dates for rental availability. Let's look at six inspiring designs that are taking the lakeside experience to the next level!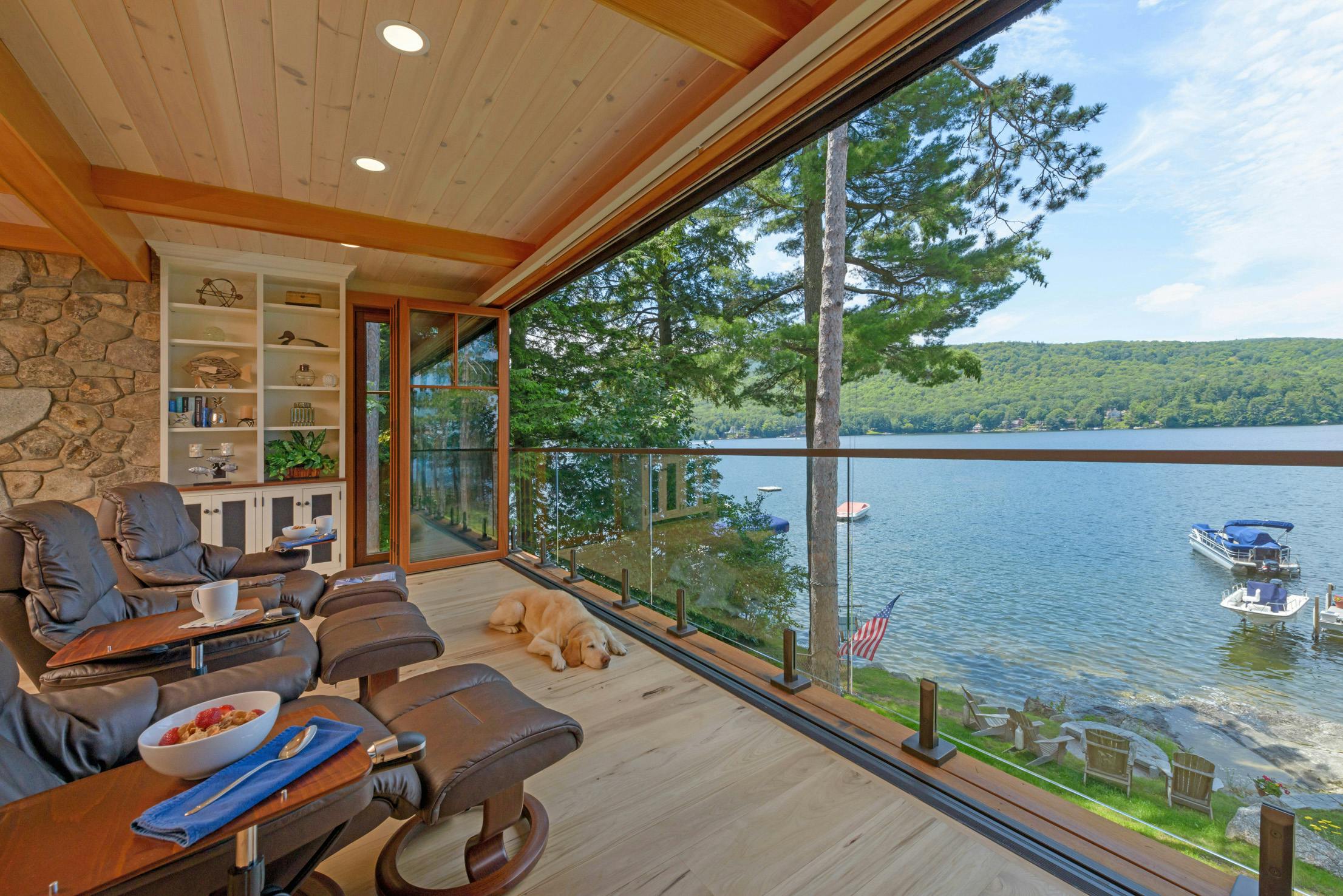 1. The Ideal Luxury Lakeside Escape
From celebrating the Fourth of July to Labor Day weekend, this picturesque lakeside residence is sure to offer a good time. Boasting plenty of outdoor recreational space, well-manicured gardens, and even a dock for adventurous boat rides, there is no limit to entertainment. Inside, the living room features multipaneled, wood framed accordion doors that completely open the space to front-row views of the lake and endless tree canopies. The panels glide into a discreet stack for optimal space maximization and unobstructed sightlines.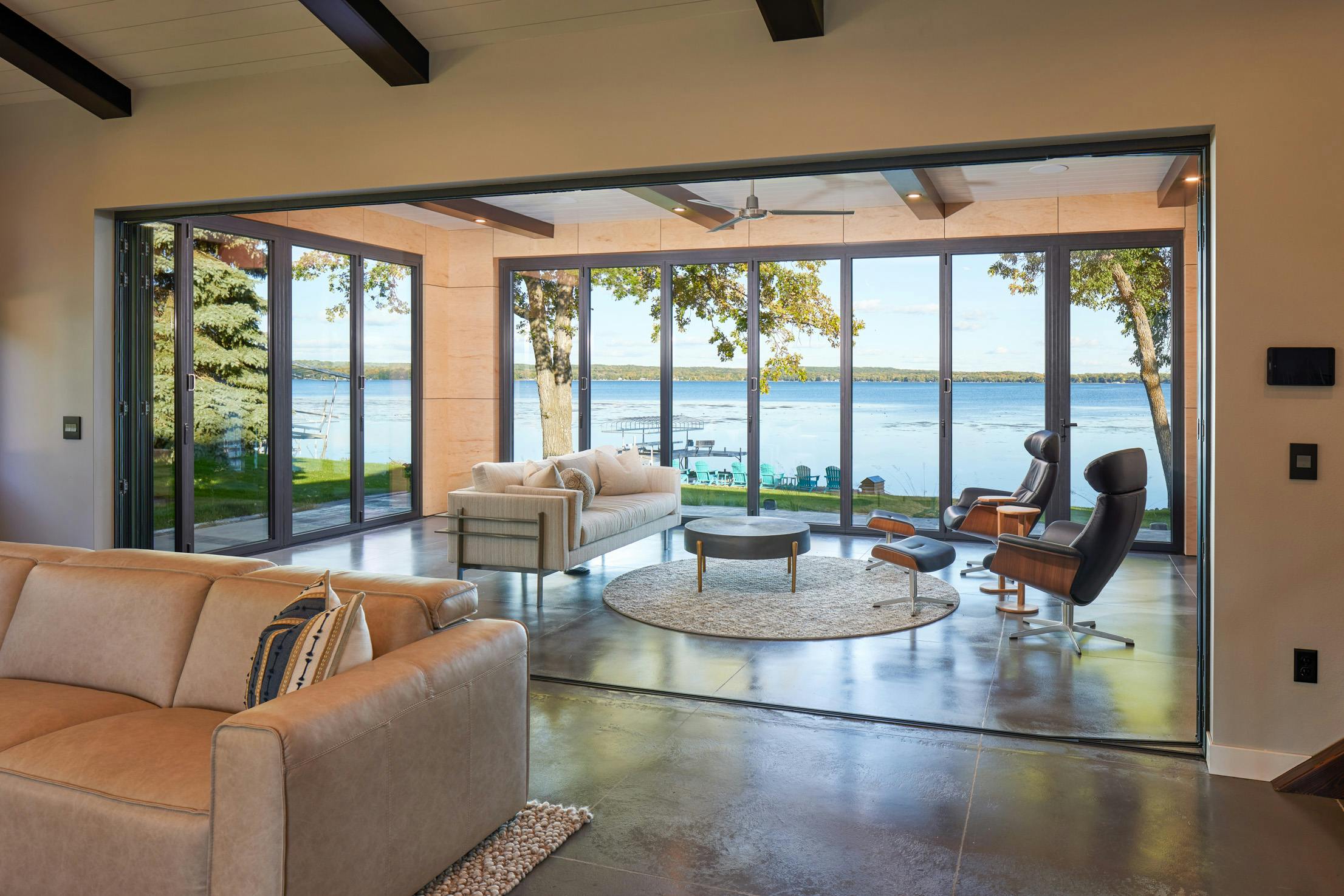 2. A Minnesota Getaway for the Entire Family
Who needs a pool when you have Detroit Lake easily accessible from your backyard? For an outdoor enthusiast family, their lakeside property needed the right amenities to take full advantage of its location. The underutilized patio was transformed into a four-season room with three accordion doors connecting the indoor and outdoor spaces. The specification offered prime flexibility with the interior sound-rated system featuring FoldFlat technology and the exterior system featuring a Generation 4 SixFold panel set, allowing the panels to stack to the left, right, or center of the opening. We certainly wouldn't mind vacationing here!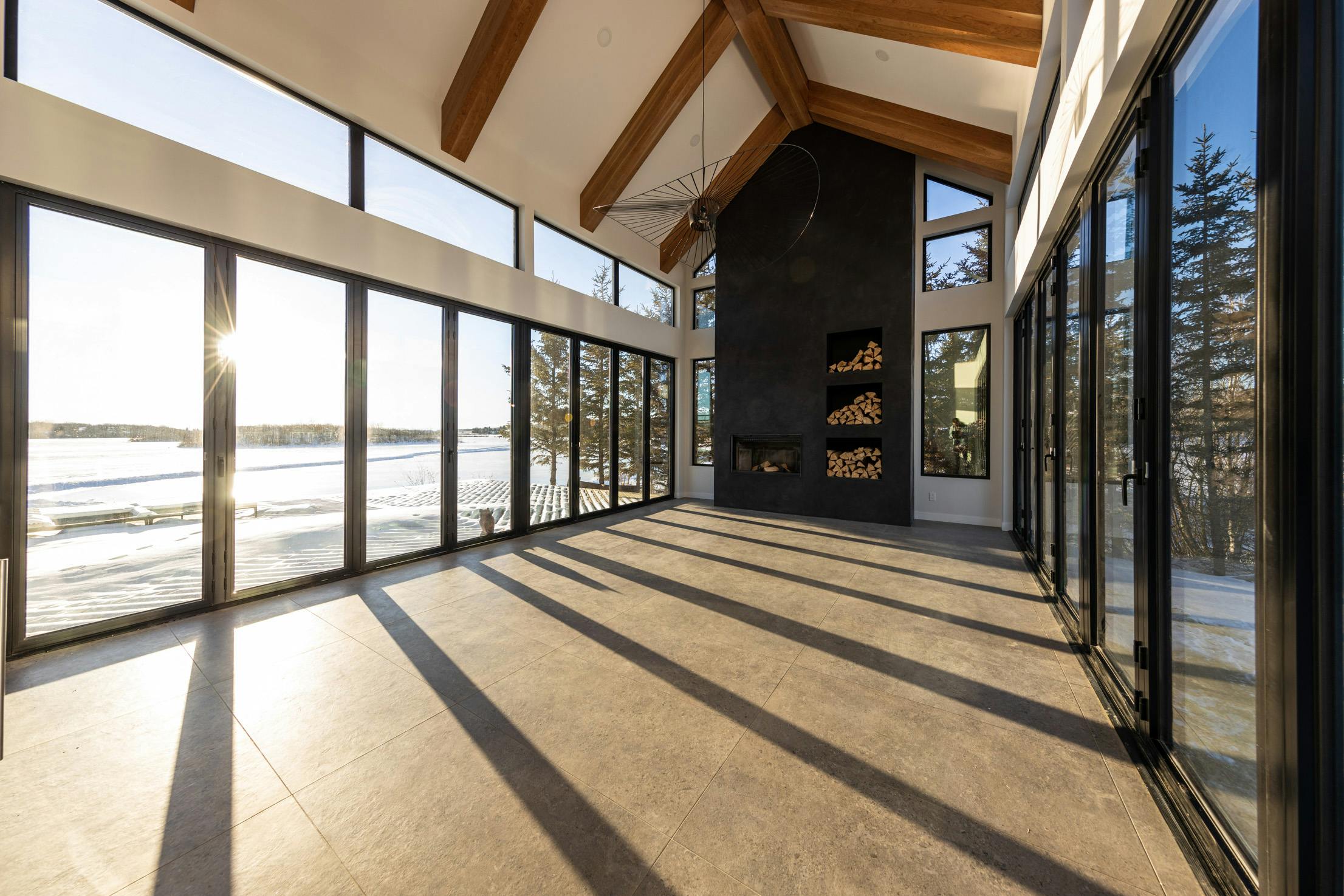 3. 360-Degree Views Create Glass Box-Like Effect
Rebuilding from scratch, the homeowners at this contemporary residence wanted to revamp a dilapidated ADU into a space for entertaining and enjoying the awestriking lake views. The space also had to accommodate a fireplace and weather-performing opening glass wall systems to accommodate late nights and year-round lounging in comfort. The solution called for multiple folding SL70 floor-to-ceiling glass walls, transforming the space into an indoor/outdoor oasis with quick access to the adjacent deck and the water's edge. Talk about bright and airy!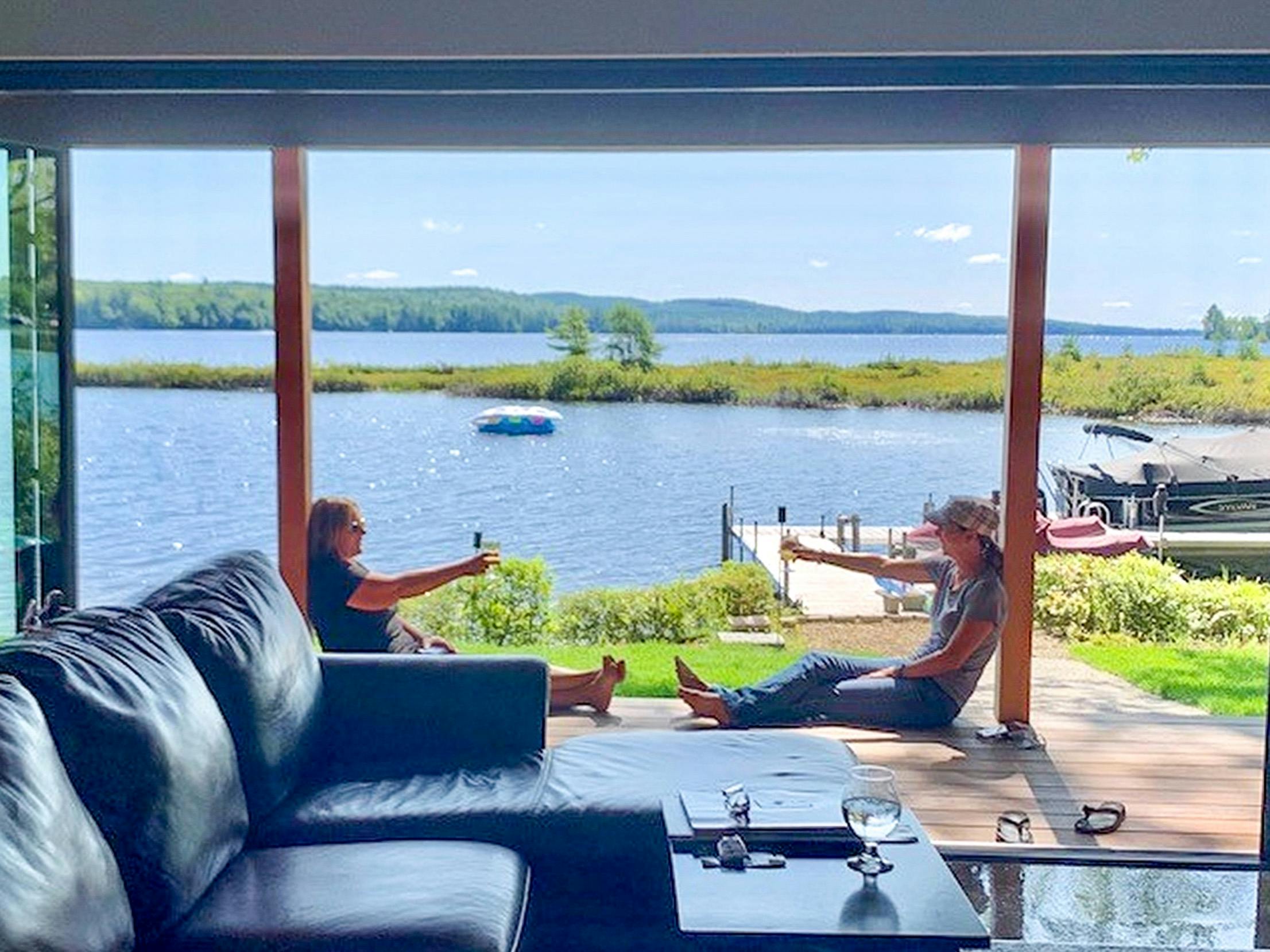 4. Creating a Window to Paradise
After purchasing an old lakeside cottage in Maine, the homeowners to rebuild it 30 times larger than its original footprint to accommodate family gatherings. Key to the renovation was installing a four-panel folding glass wall to maximize the indoor/outdoor experience. After extensive research, opening glass wall systems proved to be the only ideal choice to perform in the weather extremes of Maine—but without sacrificing ease of operation and aesthetics. According to the homeowner, they are "the talk of the neighborhood because of this amazing NanaWall!"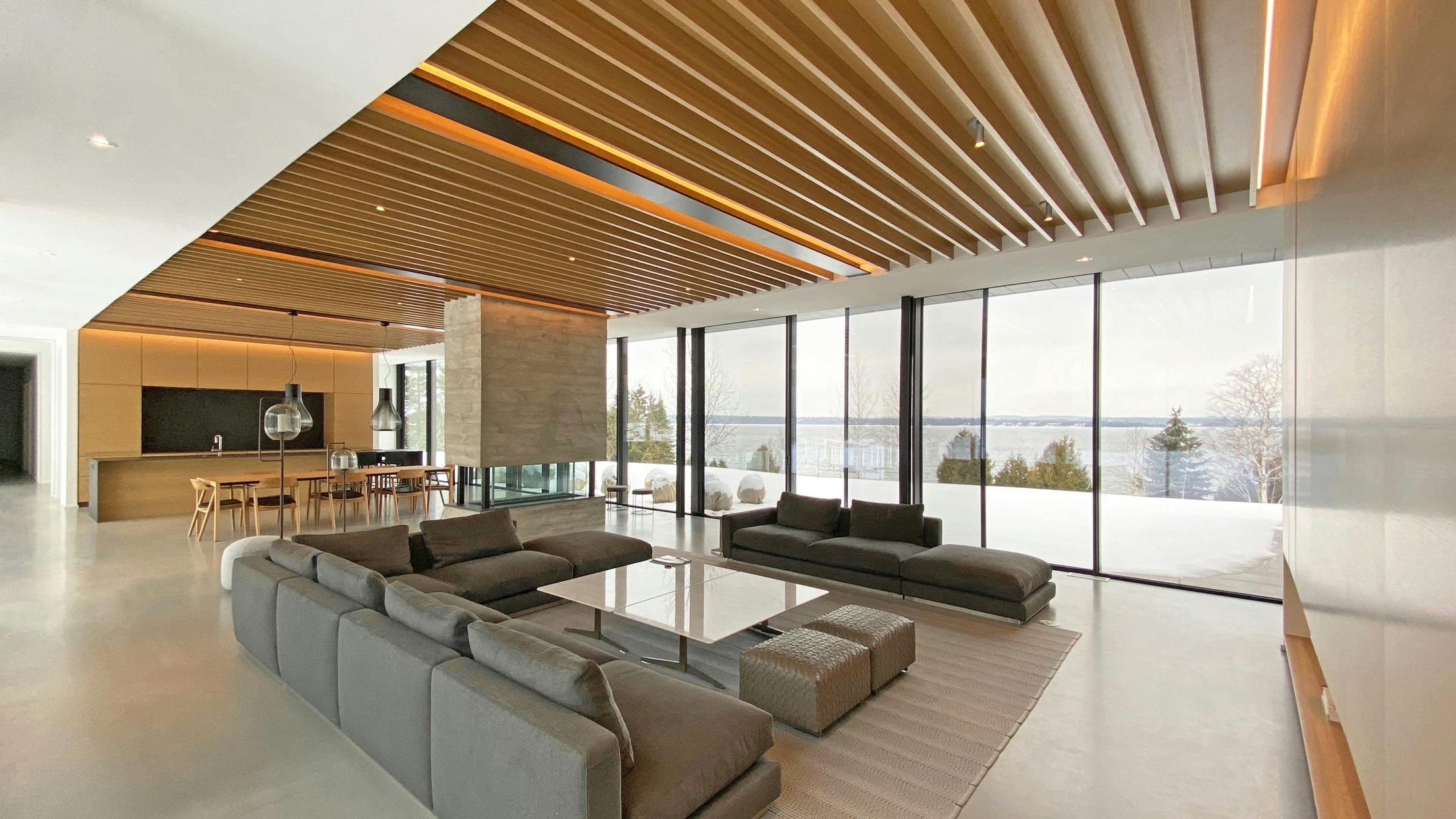 5. Four-Season Views of Lake Michigan
Lake homes come in all shapes, sizes, and styles. This contemporary residence takes lakeside living to new heights, quite literally, with a luxurious design and floor-to-ceiling minimal sliding glass walls. Offering the largest panels available and optimal sightlines, these systems maximize the indoor/outdoor lakeside experience with picture-perfect views, plenty of sunlight, and fresh air ventilation. With opening glass wall systems on either side, the specification creates a breezeway-like effect for a soothing immersion in the natural environment. Did we mention, these walls also offer advanced weather performance for those cold winter days?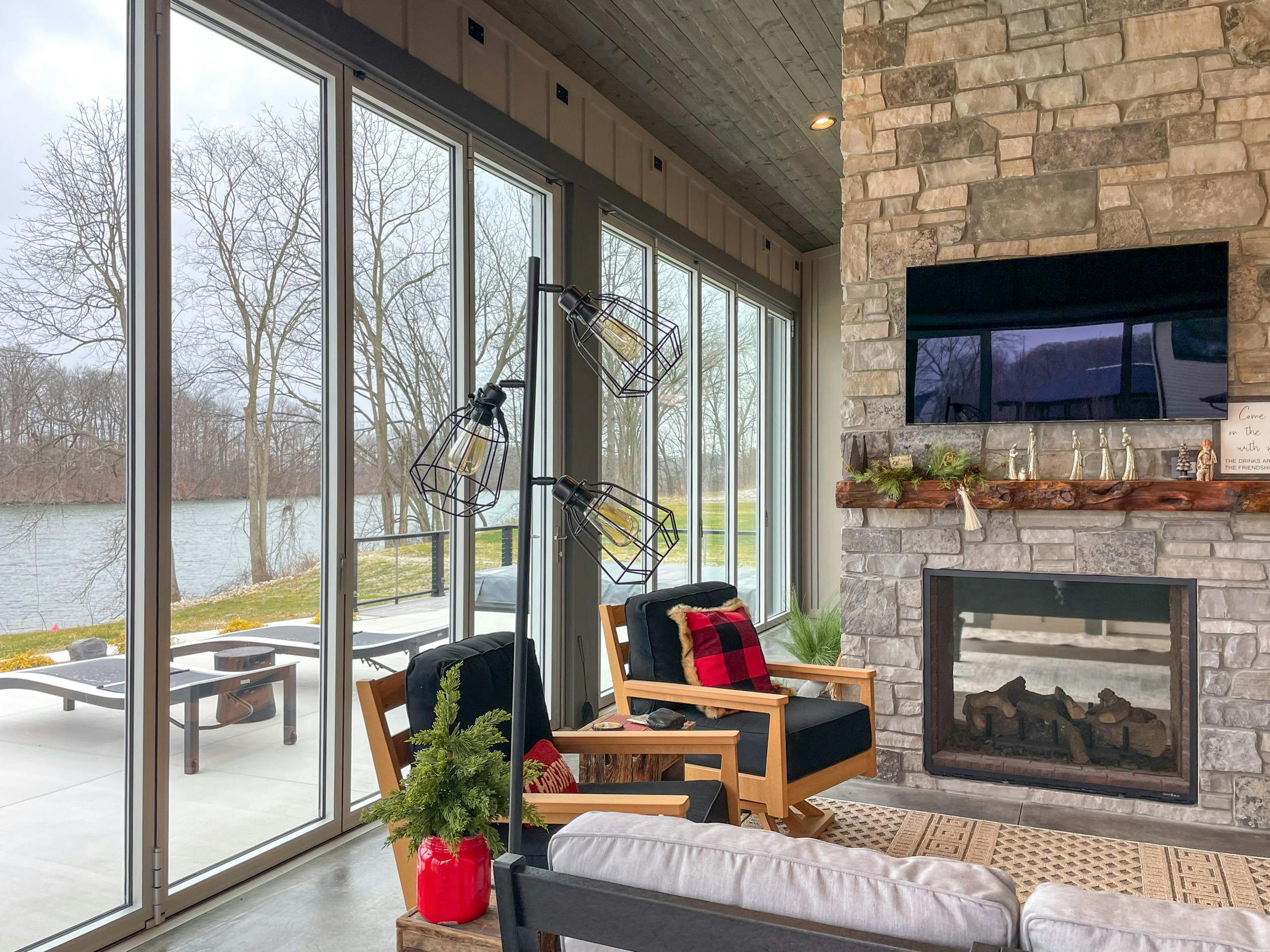 6. Entertaining with Back-to-Back Generation 4 Accordion Door Systems
What better way to spend the holiday season than by hosting the entire family at the lake house? At this cozy Indiana home, back-to-back Generation 4 opening glass wall systems seamlessly connect the interior spaces to the picturesque landscape and endless lakeside entertainment. The large opening accommodates large gatherings and elevates the overall experience with a fully transparent window to the outdoors. The thermally broken aluminum frames ensure the cold is kept out during cold winter months as well as low maintenance and durability. It's the gift that keeps on giving.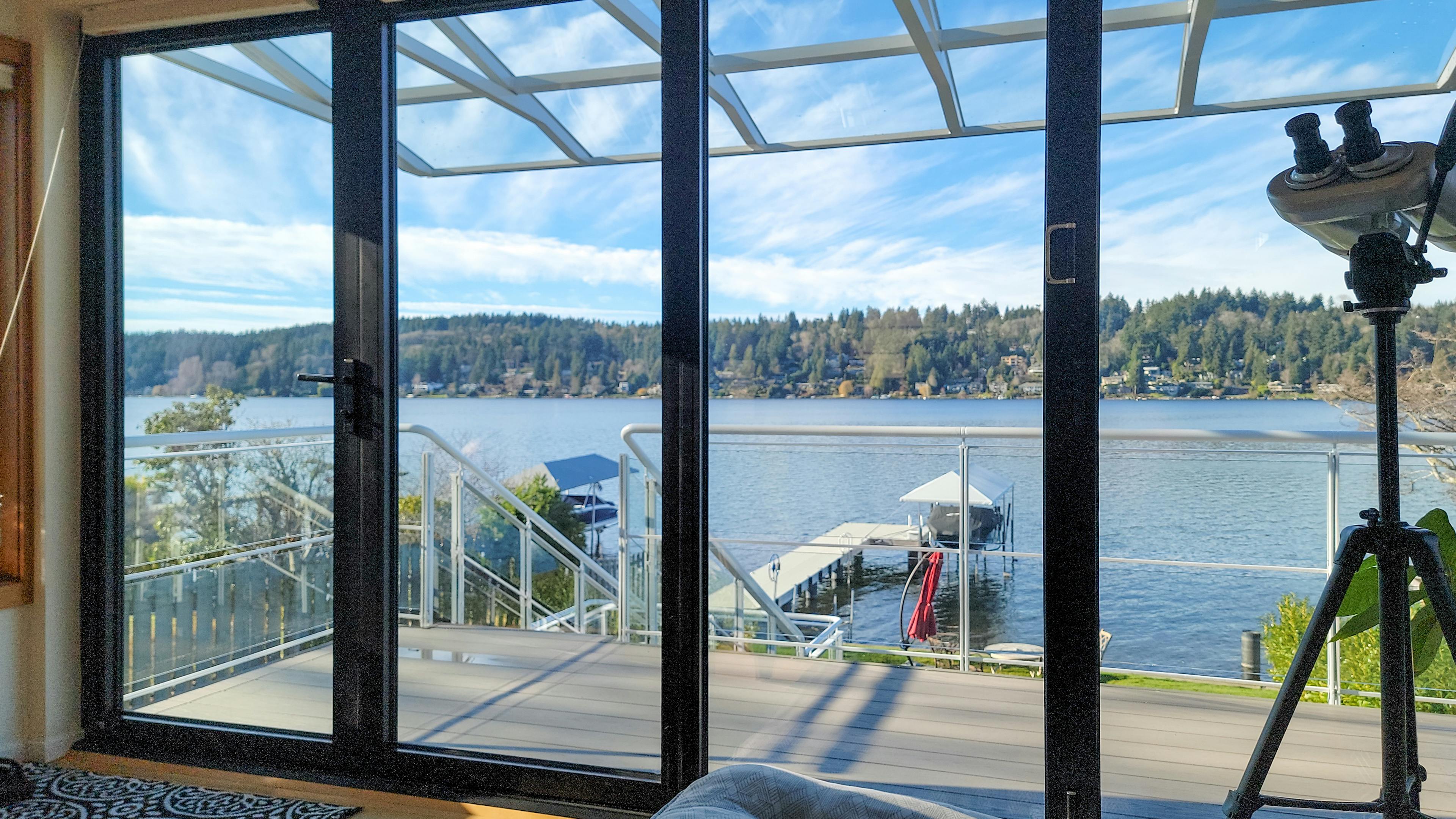 Final Thoughts
Are you ready to take your lakeside home to the next level? Design-forward opening glass wall systems create flexible indoor/outdoor spaces for endless recreation and entertainment, whether it be an intimate family getaway or a large family gathering. In addition, systems are customizable to the needs of every project, from thermal efficiency to frame color. If you're looking to rent your lakefront property, glass accordion doors are sure to attract tenants looking for unique amenities and an immersive vacation destination. After all, who wouldn't want to enjoy the best natural light and fresh air ventilation has to offer?
Discover how others leverage NanaWall glass accordion doors to create awestriking lake house getaways in our inspirational photo gallery!