Homeowner's Guide to Energy Efficiency in Retractable Glass Walls
By NanaWall Systems, November 3, 2021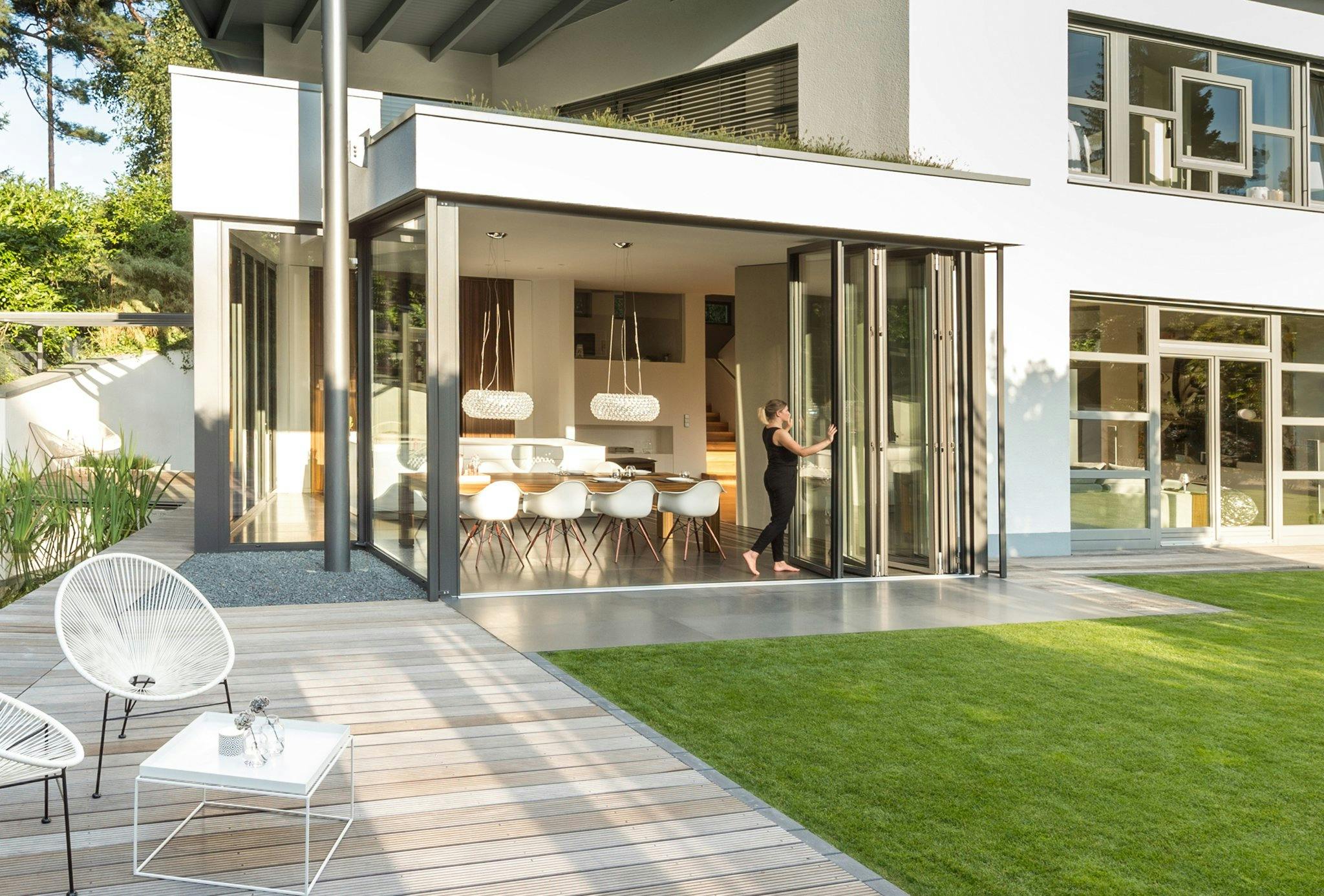 What entails an energy-efficient window? What type of glass is best? What do all those energy efficiency terms mean? With Winter around the corner, it is likely you may have started asking yourself these questions. From replacing old, drafty windows to finding alternatives like retractable glass walls, getting your home ready for the cold season will not only facilitate comfortable indoor environments but also save you money in the long run. Although floor-to-ceiling glass walls may not seem like the ideal choice, innovations in the fenestration industry have pioneered forward-thinking ways to improve thermal efficiency and weather performance. So, if you're thinking of an all-glass façade or simply replacing your patio doors with moveable glass systems, don't fret, below we'll go over your options and what all those energy efficiency terms actually mean.
Understanding Energy-Efficient Retractable Glass Walls
Getting to Know the Terms
Before we begin to decode what makes energy-efficient moveable glass systems, let's first decipher some terminology. National Fenestration Rating Council, or NFRC, certified fenestration products are independently tested, certified, and labeled upon four different categories that measure energy performance. NanaWall systems' NFRC values apply to the entire system, not just the glass. You may find a few of your windows with stickers listing the four terms below, but what exactly do these performance ratings mean?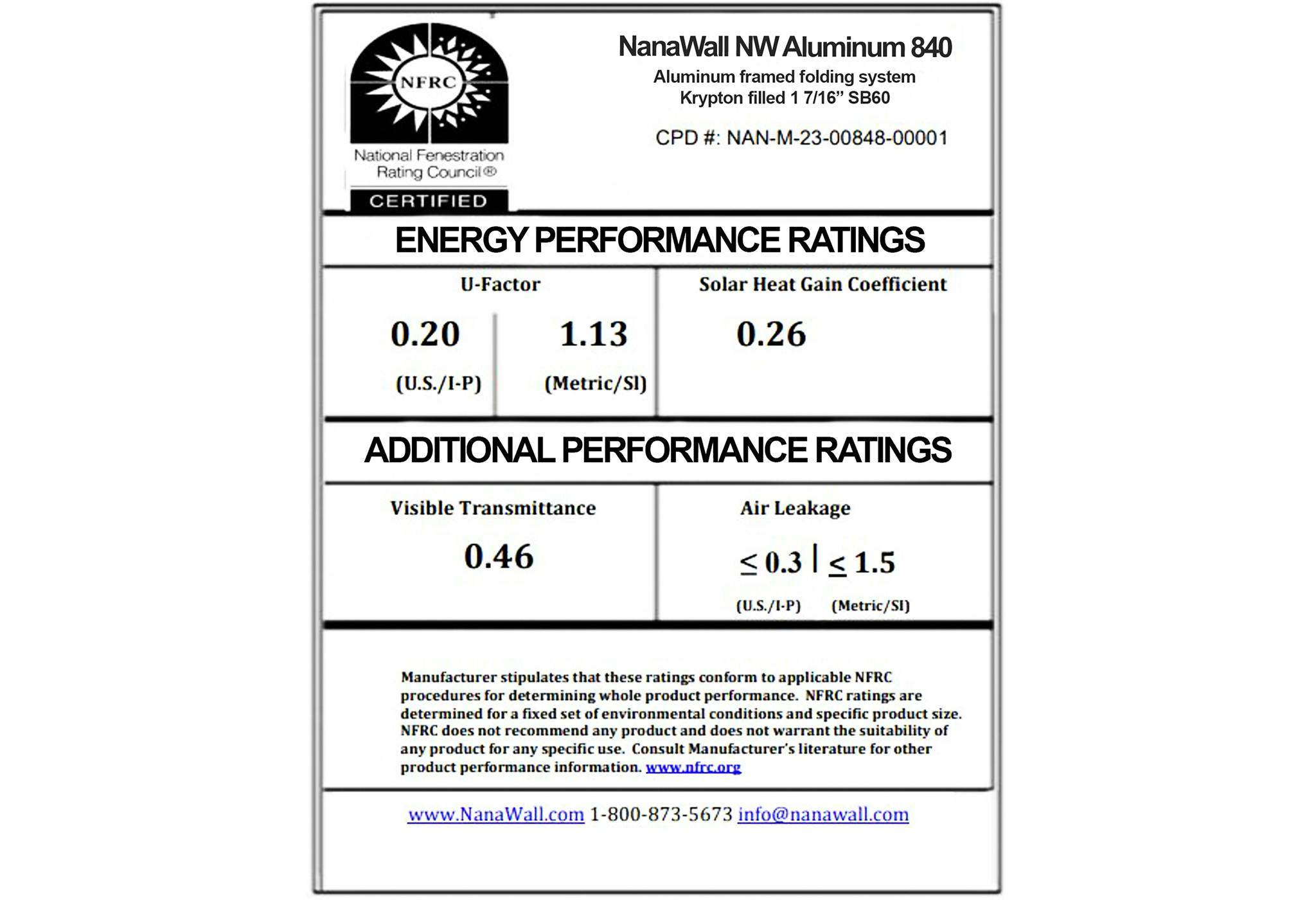 U-Value measures heat transmission through a building component. The lower the number the less heat loss products experience. In colder climates, where retaining heat is necessary, retractable glass walls with low U-Values are required. NanaWall systems can reach U-Values as low as 0.20 depending on glass type.
SHGC, or Solar Heat Gain Coefficient, indicates the amount of sunlight that converts into heat as it penetrates glass and into a home. The lower the number the less solar heat makes it through the glass.
Visible Transmittance measures how well a product is designed to effectively light your home with daylight. The higher the number the more natural light is let in.
Air Leakage indicates the amount of air that enters through a product. The lower the number the less drafty a product is.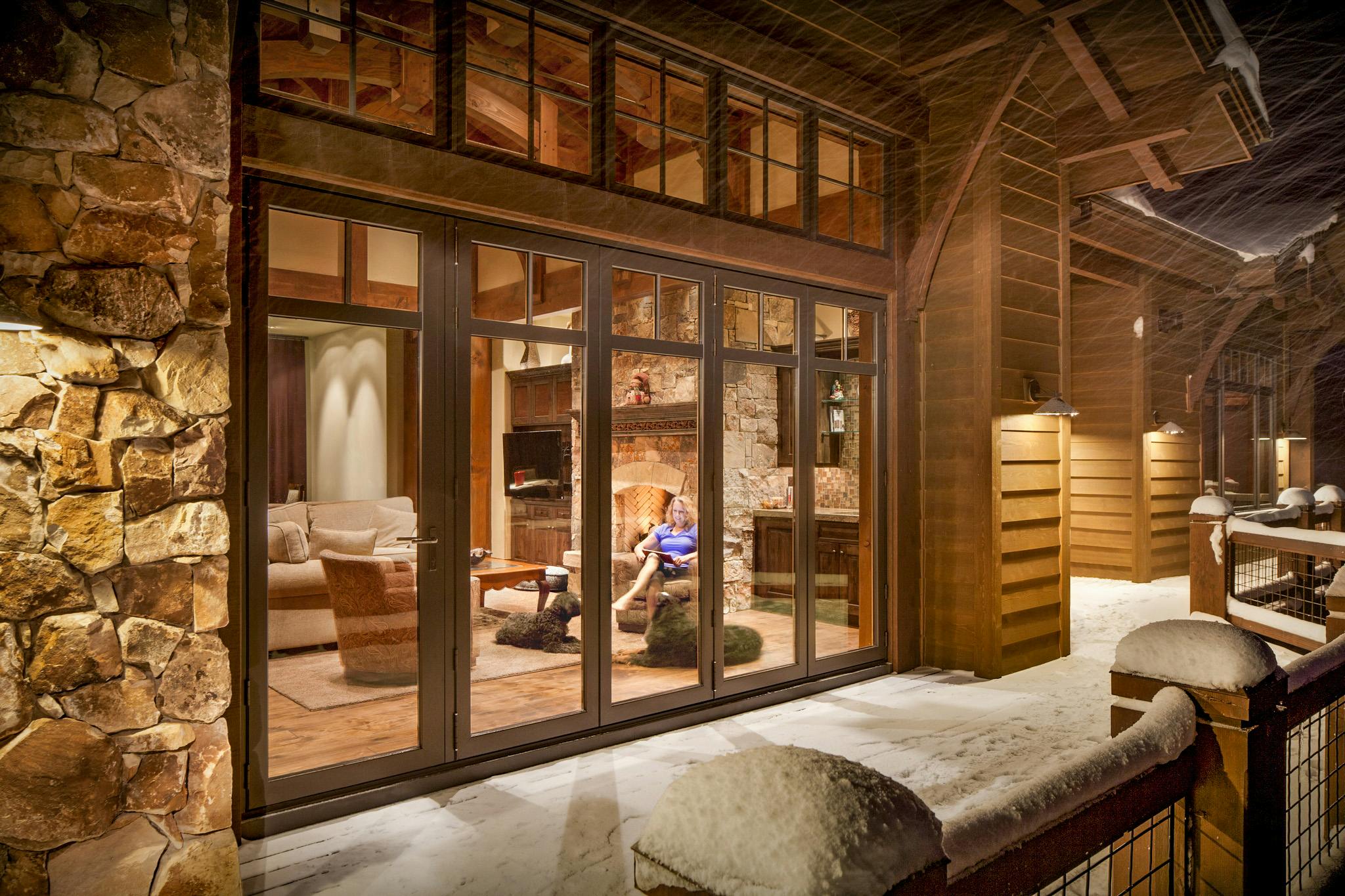 What is Glazing and Why it Matters
Which glazing option is best? That entirely depends on your needs. Glazing refers to the layers of glass that make up the frame's infill. Selecting the ideal glazing for retractable glass walls requires a few considerations: insulation, impact, sound, and climate. The spaces between each pane of glass can be filled with air or argon gas to improve thermal performance and insulation. Let's take a look at the different glazing options available to you.
Single Glazed fenestration consists of a single pane of glass and is the most basic option available. This is probably not the best choice for exterior applications in extreme weather climates, but it does work well for interior applications like operable glass wall dividers. Single glazed options for interiors offer glass thickness from ¼" to ½". NanaWall Systems also offers single glazing for balconies and porches that allows the space to be used throughout the seasons.
Double Glazed fenestration consists of two separate pieces of glass with a space between the two panes. This option offers better insulation in extreme weather climates, especially if the space between the two panes is filled with air or gas, which we'll discuss in the next section.
Triple Glazed fenestration consists of three separate sheets of glass within a frame. This is often the option used for achieving the utmost thermal efficiency in extreme weather climates, all without sacrificing the ease of operation NanaWall products are known for. The air space between the three panes of glass can also be filled with gas for enhanced performance.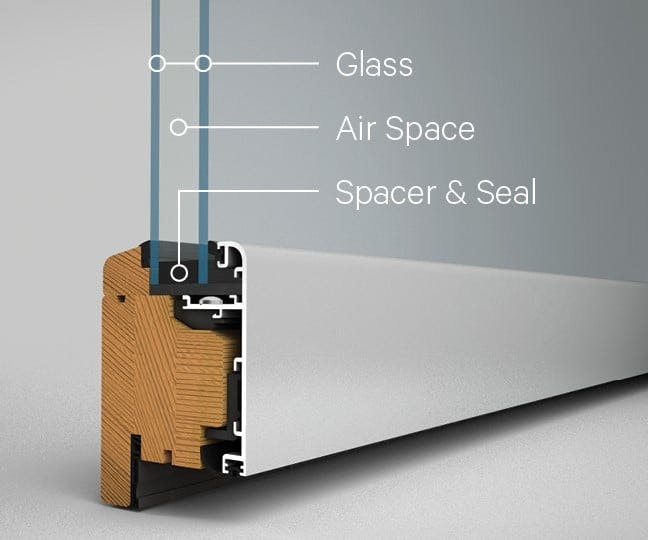 Air Filled vs. Argon Filled in Insulated Glass
Multi-paned windows have long been traditionally filled with air to improve their performance, but if you're looking for the ultimate energy efficiency, then you might want to consider argon-filled moveable glass systems. In a double or triple glazed system, argon is added within the glass panels to increase insulation and performance longevity. A colorless, odorless, non-toxic gas, argon's thermal conductivity is approximately 67% lower than air, which significantly reduces a system's U-value. Compared to air, argon will not corrode your windows over time, making it a long-lasting investment that will save you money on energy bills for years to come.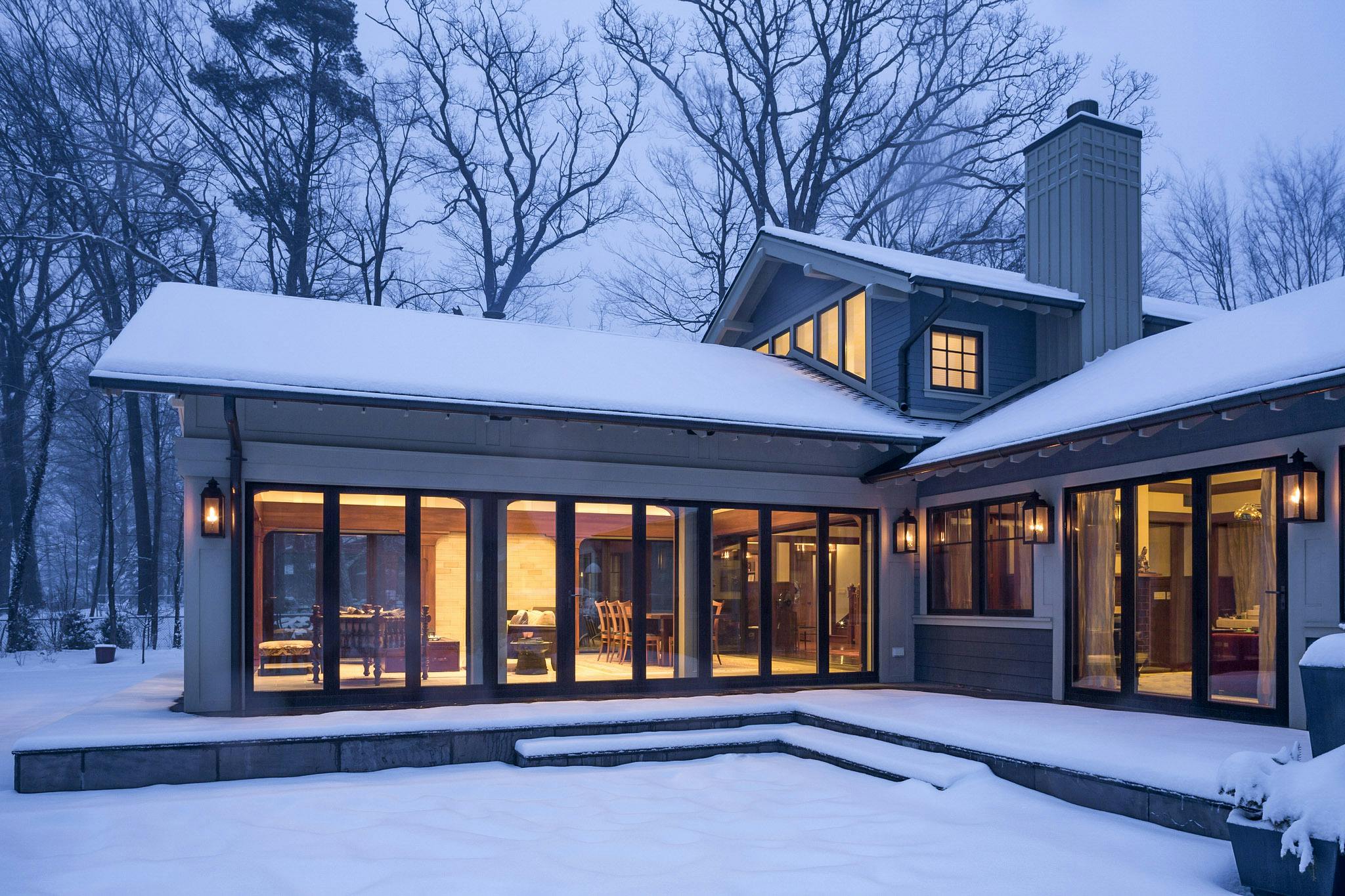 Low-Emissivity: What it Means and How it Works
The ability of a material to radiate heat is known as emissivity. Low-E coatings minimize the amount of ultraviolet and infrared light that can pass through glass without affecting the amount of visible light that is transmitted. In exchange, this improves the insulative properties of glass. When heat tries to escape interiors, this special coating reflects it back inside. During Summer, Low-E reflects the radiant heat outside and prevents it from entering and heating up interiors. This factor can play a critical role in temperature control throughout the year. Glass often absorbs heat from one side and radiates it into the other.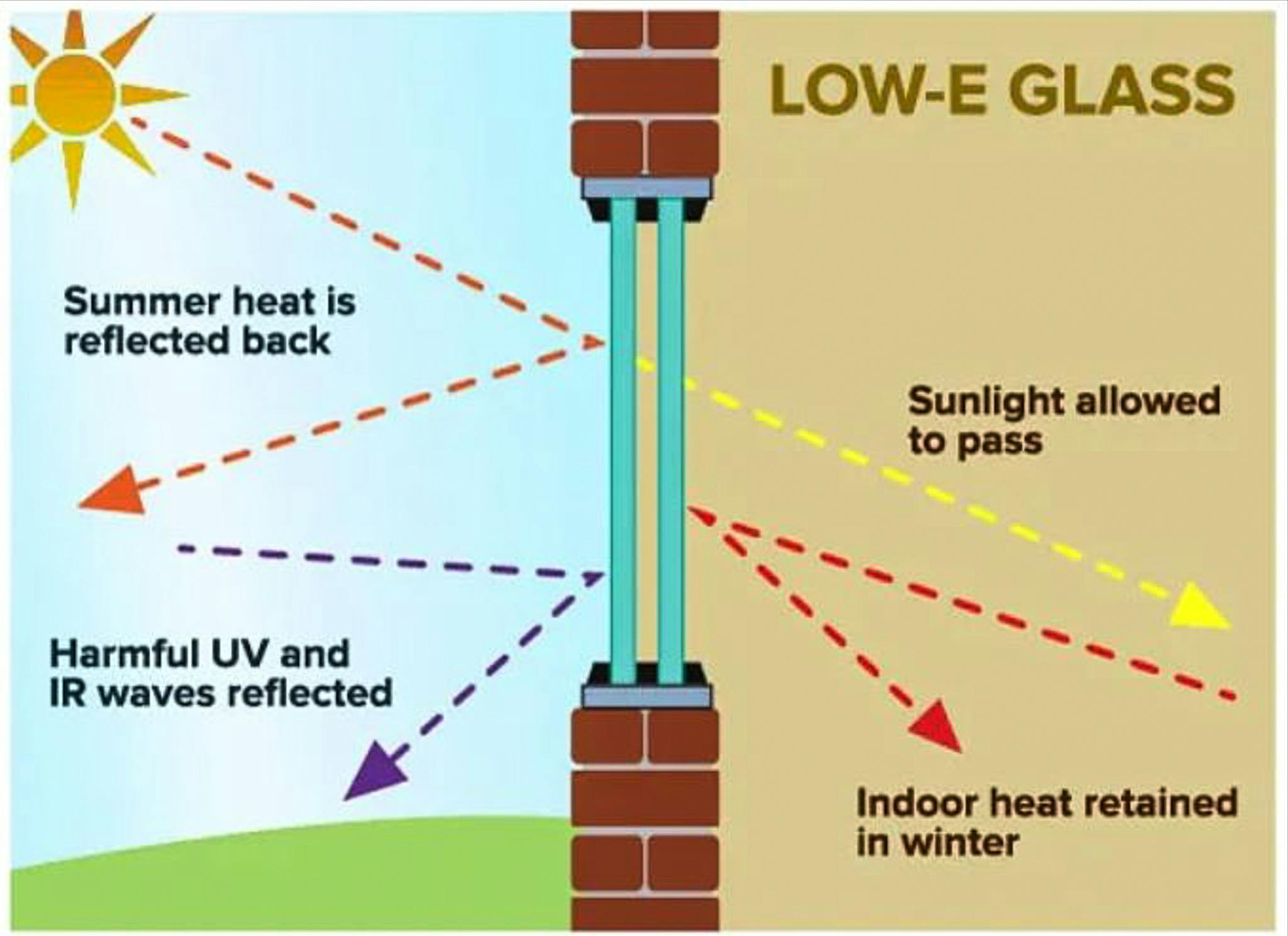 Image Courtesy of Henry's Glazcon
Hard Coat vs. Soft Coat in Low-E Glass
Hard coat and soft coat refer to the form of the Low-E coating on the glass. Hard coat Low-E is applied when the glass is in a molten state, while a soft coat is applied after the glass is already made. Why is this important? Soft coats are a newer technology and provide better thermal performance than hard coat options. In today's market, soft coat is most commonly used to avoid scratching as the coatings are inside the insulated glass panes. To enhance thermal performance even further, NanaWall systems can use soft coat Low-E and hard coat Low-E on the same system.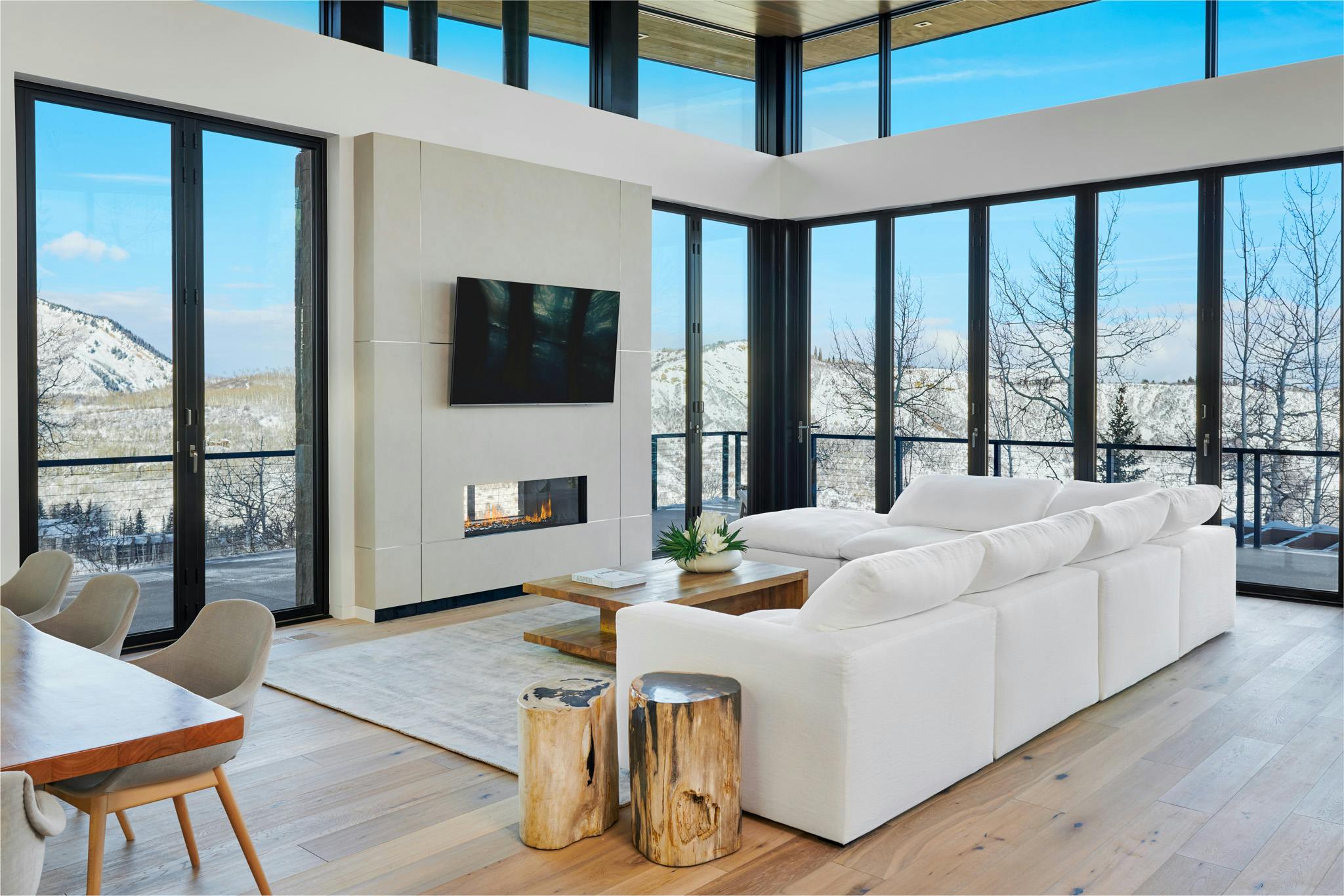 Wood vs. Aluminum Frames: Which is the Most Energy-Efficient?
When it comes to NanaWall retractable glass walls, frame choice ultimately comes down to aesthetics. Generation 4 by NanaWall wood framed folding glass walls are made to last, with a quadruple laminated cross-grained wood for added strength. Wood might seem like the preferred choice for colder climates, after all, wood is a naturally occurring insulative material, but don't rule out aluminum quite yet. To countereffect the conductivity of aluminum, NanaWall engineers aluminum framed glass systems with various specialized thermal breaks like the patented Bionic Turtle® design, seals, and gaskets that enhance the system's energy efficiency and overall performance. Design forward engineering and glass choice combine to create the ideal opening glass wall solution for any climate.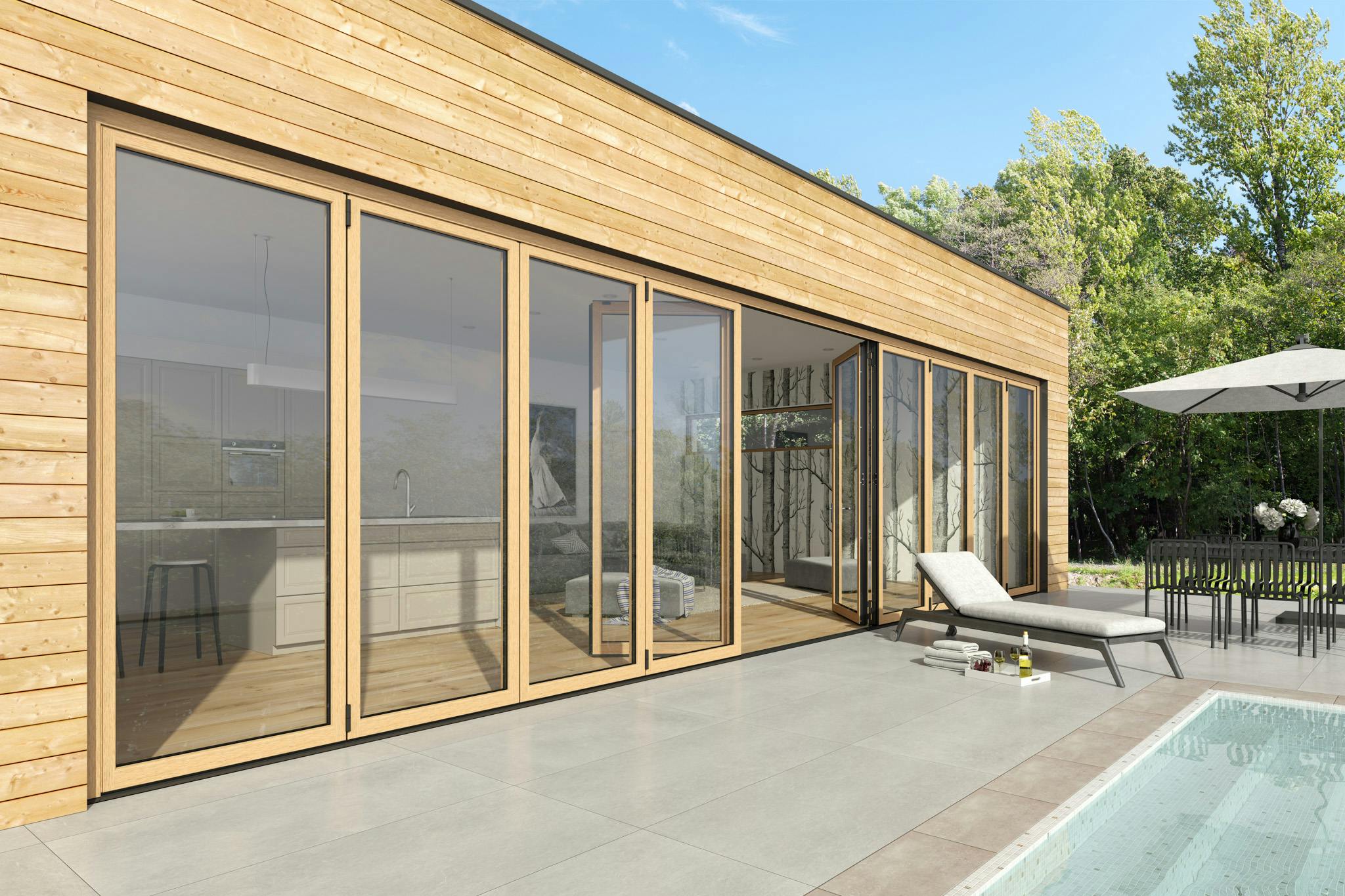 Wood vs. Aluminum? Why Not Both?
Generation 4 aluminum clad folding glass walls by NanaWall not only offer the slimmest frames in the market and smoothest operation but also advanced performance against harsh weather—the best of wood and aluminum frames combined. With a quadruple laminated cross-grained wood on the interior and low-maintenance aluminum on the exterior, these floor supported retractable glass walls are ideal for all climates. The NW Clad 740 incorporates rear ventilation and clip-on attachments between the aluminum and wood to allow the materials to expand and contract without constraint—ensuring durability and performance throughout the year.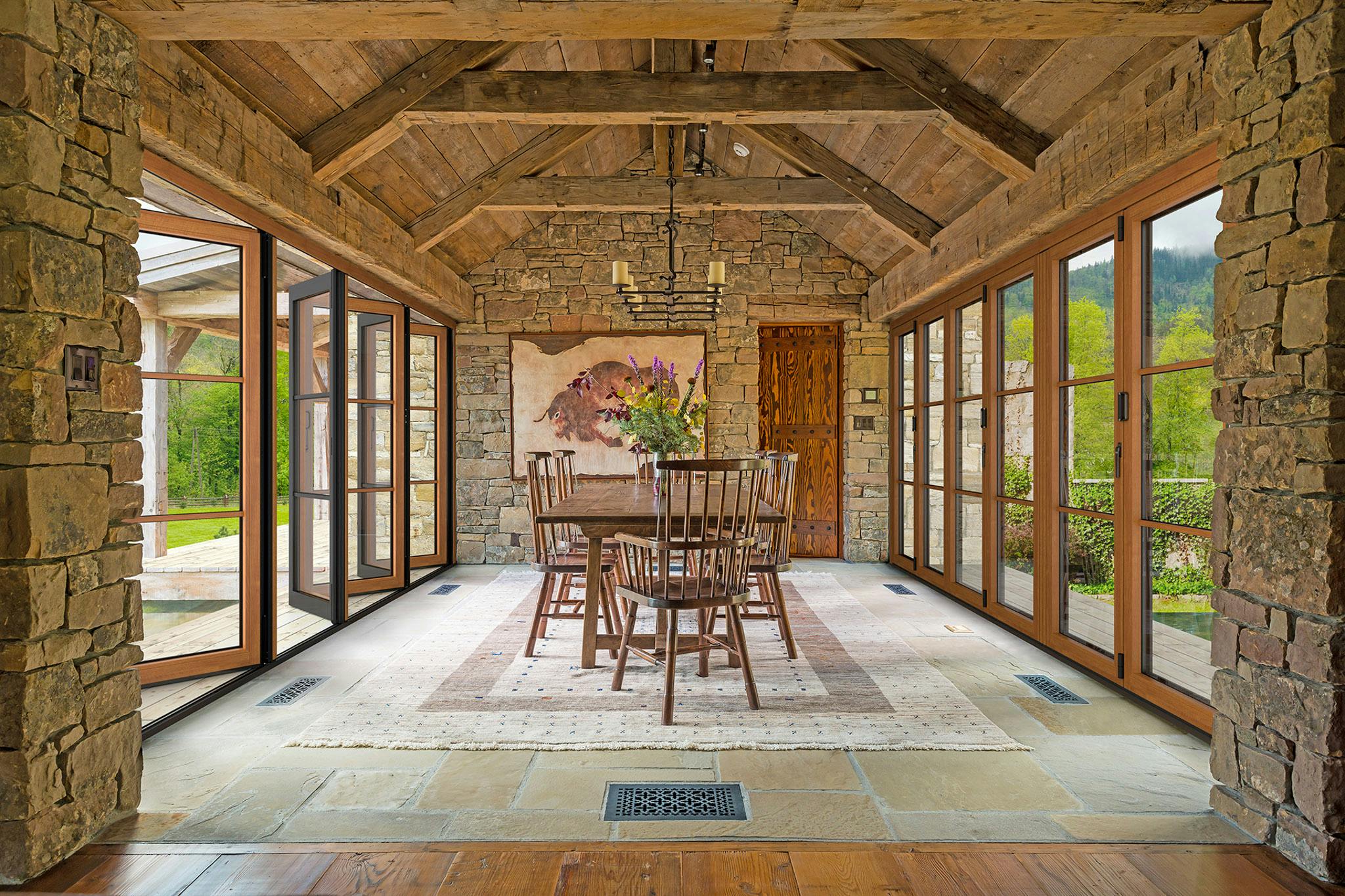 The NanaWall Difference
Energy-efficient retractable glass walls can save you money in the long run. Prestigious German engineering combines with advancements in glass technologies to achieve durable and efficient glass systems that keep harsh weather out. Understanding what makes high-performance moveable glass walls makes the buying process much easier and ensures you are getting a long-lasting solution. Weather-performing NanaWall systems are engineered to withstand the toughest of climates with customizable glass options that best meet your needs. These systems are independently tested for air, water, structural, operation, and forced entry with excellent results so you can worry less about the elements getting in and enjoy the comforts of home year-round.
In our next Homeowner's Guide to Energy Efficiency series, learn about our various weather-performing sill options.