Annual Photo-Story Contest Winners Announced
By , May 30, 2014
The winners of our second annual Photo Story Contest are in!
We received more entries than ever before—making it the most competitive Photo Story Contest to date. Architects, designers, contractors and homeowners submitted their favorite projects into a dozen different categories for a chance to be featured on our website and idea books. Below you'll find a list of our 2013 winners.
Residential Winners
Best Residential: Maui Residence – Al Cullen
This stunning Maui Residence fully maximizes Hawaii's ocean views with each room opening up to the outdoors.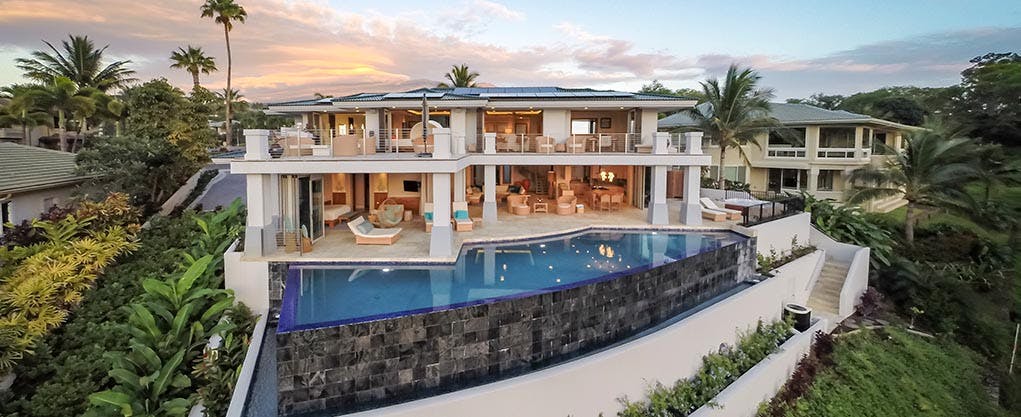 Homeowner Al Cullen writes, "Our architect and builder used the NanaWall systems to maximize the open space to give the feeling of living outdoors. We are impressed by the quality of your product and how easy it is to use. Your staff also made the ordering and installation easy."
Best Remodel: Party Barn - James Dixon
This Connecticut barn remodel took a neglected barn and transformed it into a modern barn that connects to the outdoors.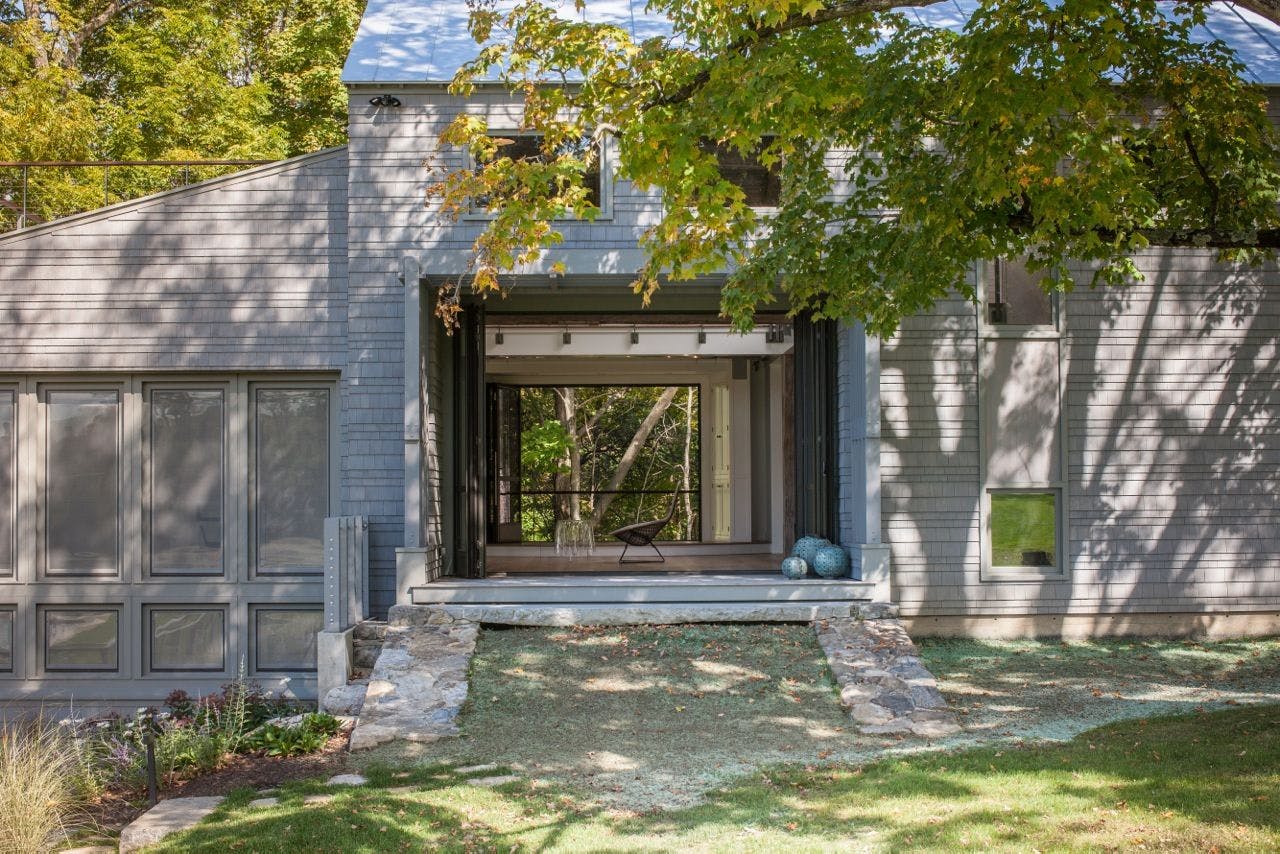 The NanaWall systems play a huge role into Architect James Dixon's goal. He says, "Our solution [to the stringent zoning restrictions] was to maintain the original form and footprint of the barn, while incorporating traditional materials into contemporary details." He continues, "Two sets of NanaWalls open the building to the exterior much like the original barn doors."
Best Pool House: Hilltop Gambrel Pool House LDa Architecture & Interiors
Perfect for an active family, this pool house, featuring a full kitchen, indoor sitting room, laundry room, and changing area uses a NanaWall system to open up to an outdoor pool-facing terrace.
Amanda Hanley says, "The pool-facing folding wall seamlessly allows for the full expansion of the space from inside to outside – perfect for this active family."
Not So Wide: Columbus Residence - Charlie Griffey
Griffey Remodeling relocated a kitchen from the front of the house to the back where homeowners could better entertain guests.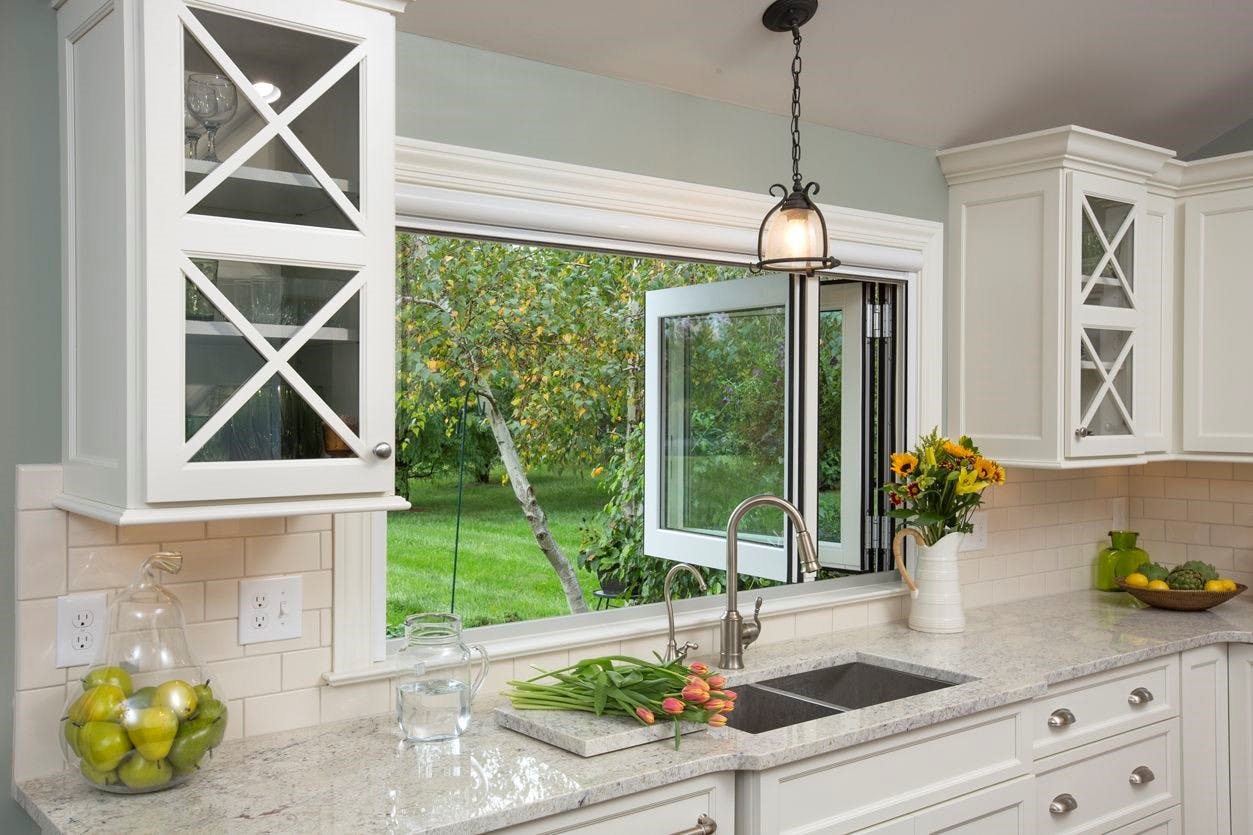 "The client's home sits on five private acres and has a one acre pond in the rear. They were onboard with relocating the kitchen but did not want to lose their view of the backyard. For this reason, we proposed and installed a 72" NanaWall that was customized for a window application. What turned out to be their biggest concern, ultimately, turned out to be one of their favorite project features.
Radical Residential: San Diego Residence – Rob & Amy Wells
Homeowner Rob Well's appreciation for large, glass openings introduced him to NanaWall Systems. Currently, he has NanaWall's folding doors in his home, barn and office—all in vibrant hues.
From pink, orange, yellow to violet folding door systems, Rob Well's house features the most colorful application we've seen to date.
Commercial Winners
Best Commerical: Permanent Mission – Joseph Goldstein
A curved NanaWall system is used to create a multi-functional space for events, lectures and conferences.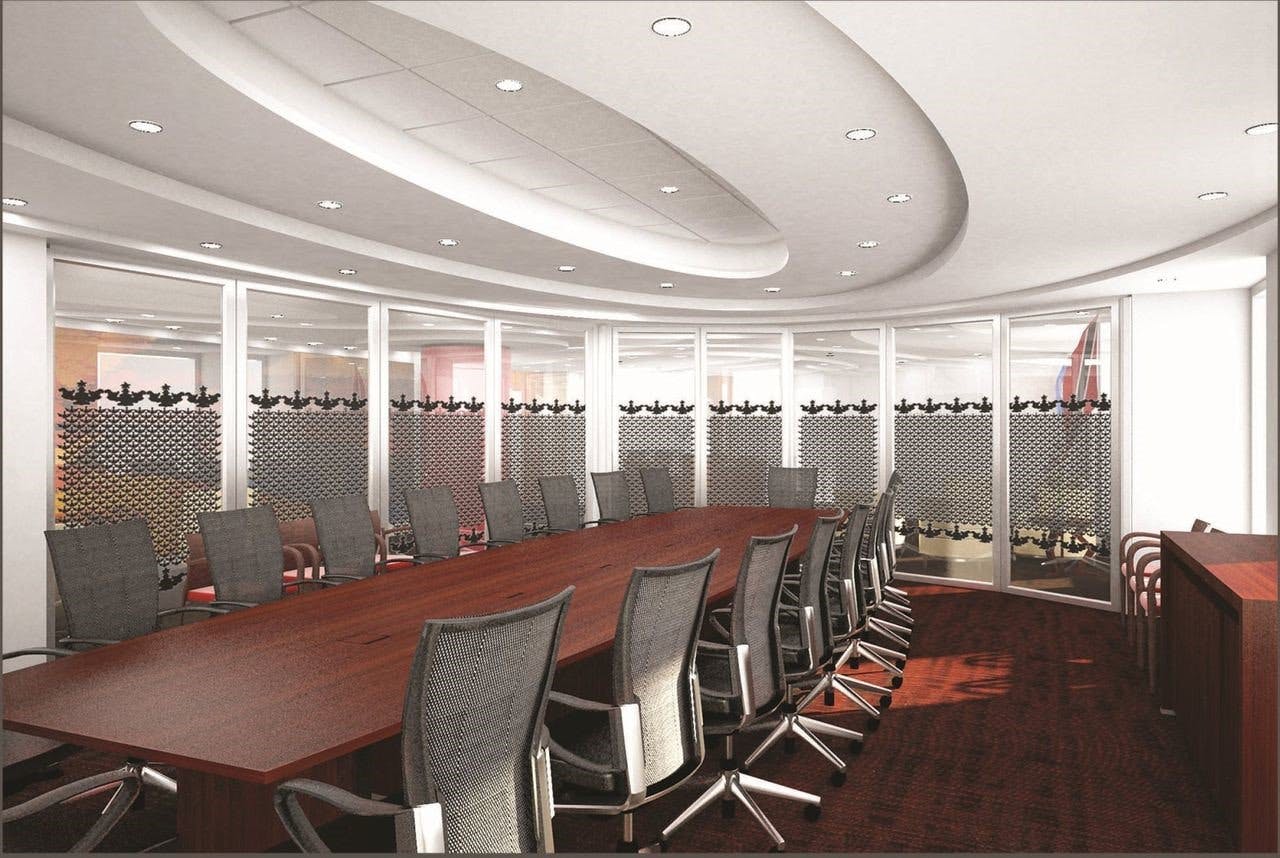 "Located in New York City near the United Nations, the Permanent Mission develops principled positions of policy advanced by Trinidad and Tobago within the United Nations on a wide range of global issues."
Best Hospitality: LUXE City Center Hotel - Debra Cummings
Los Angeles Holiday Inn gets transformed into the new LUXE City Center Hotel across the Staples Center.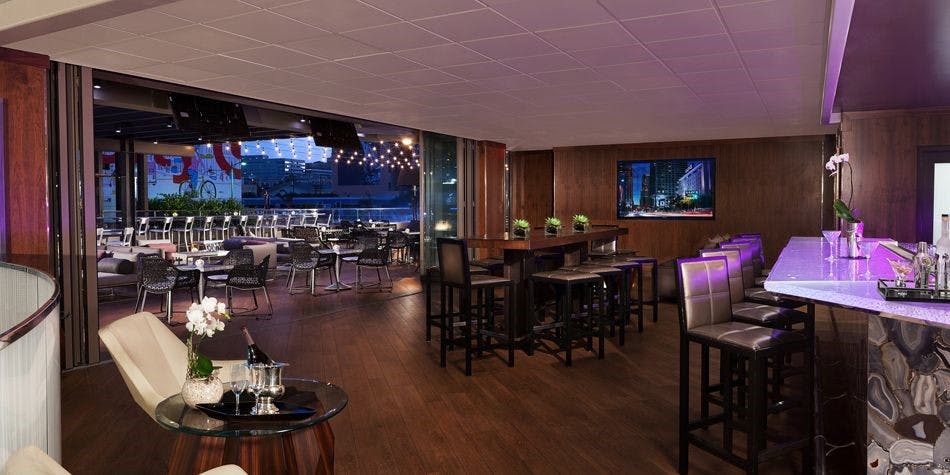 Debra Cummings writes, "We demoed the pool, increased the space and added NanaWall systems to both the Bar and the adjacent meeting rooms. Now the meetings and weddings have breakout space for cocktails and dining, and the Bar area has a cohesive outdoor lounge." She concludes, "I had previously not used your product and now we are completely sold on it!"
Best Education: Carrie Busey Elementary School - Jason Meyering
Carrie Busey Elementary School went from a traditional four wall classroom to an open FlexSpace.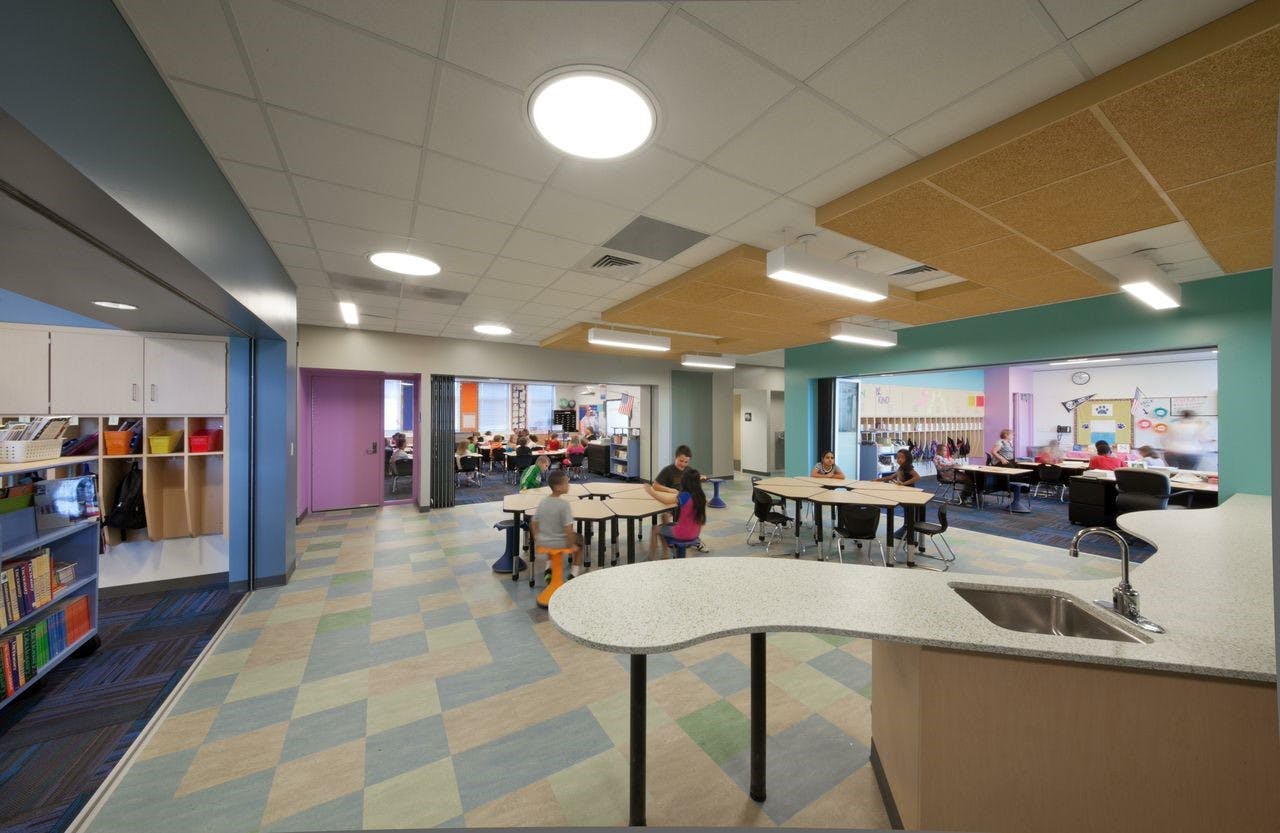 "The NanaWall gave us the opportunity to realize the best of both classroom environments. The system was designed to consider acoustics, transparency to maximize visual connectivity, opacity to minimize distraction, and operability to allow the learning space to be flexible."
Special Application Winners
Best View: Jack Chen Residence
The NanaWall system at this Bernals Heights home opens to wide, expansive views of SF Bay, the shipyard, and the iconic Candlestick Park.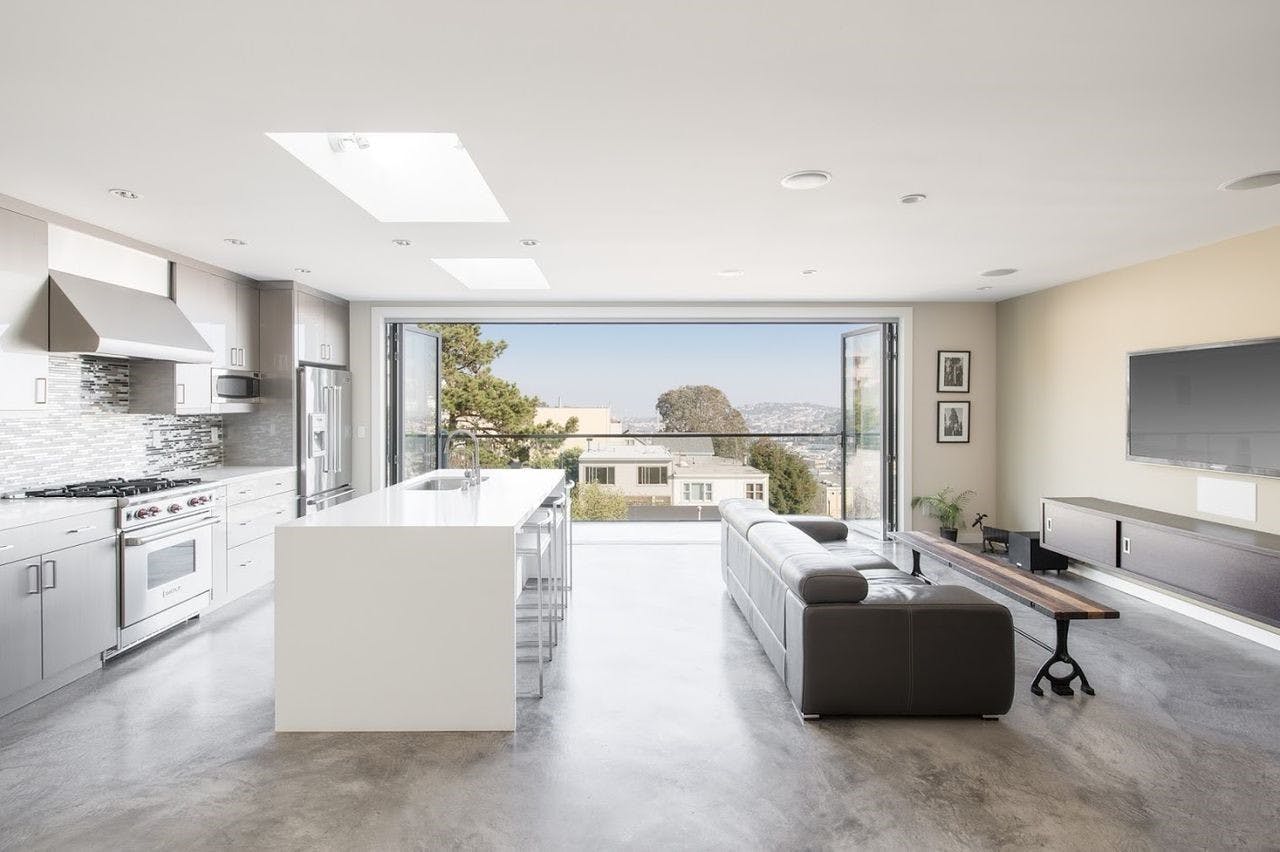 "We've been raving about how this [the NanaWall System] was the purchase that really made our house!" says homeowner Jack Chen.
Most Fun: Daniel Negreanu
Daniel Negreanu's home features a NanaWall system that opens up to a pool. His exact words "Yes! I can do a cannon ball with a running start from my sofa…My life is complete!"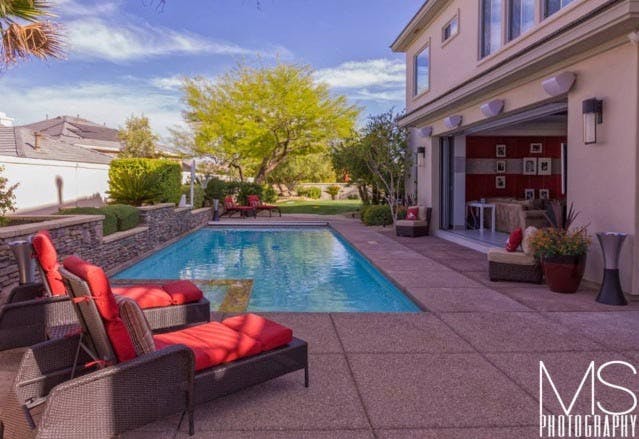 Most Passionate: Linh Vuong
With a growing family, homeowners Linh Vuong and Phu Phan moved into a "fixer upper" home in one of LA's desirable school districts. With a goal of creating an indoor-outdoor living space similar to that of Linh's sister, her husband insisted in incorporating a NanaWall system into their design.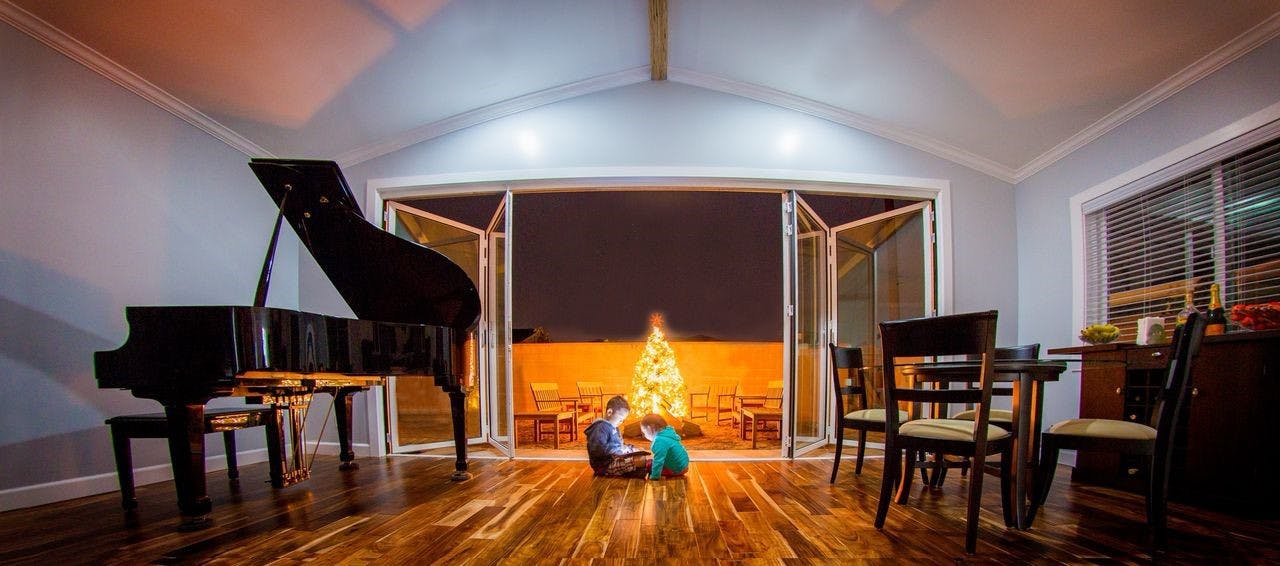 After six months of hard work, they finally moved into their home. Linh writes "The open floor plan and glass walls makes the house appear very spacious when it is really only 1340 square feet post renovation. The NanaWall has been our favorite feature of the house because it allows us to maximize beauty and optimize function by expanding our living area into the backyard."
Best Conversion: Bryan Scott
After being on the road for an entire year in search for a simpler life in their 1967 VW Bus, Bryan Scott and his wife missed home. They moved back to Portland, rented a few homes but found nothing that fully connected them to the outdoors. Soon enough, it finally hit them. They converted their 2-car garage into their perfect "nest".
"Connection between indoors and out was our highest priority, and since we plan to be in Portland during its picture perfect summers, the ability to simply leave our doors open to nature was key. Lucky for us, as we got deeper into the permitting process it became clear that our clunky garage door was nowhere near meeting Portland's strict environmental building code. Our NanaWall system more than met both needs and became the one sure thing in our remodel."
Congratulations to all of our winners!