Closing the Door on Senior Hunger—One Folding Glass Wall at a Time
By NanaWall Systems, June 15, 2022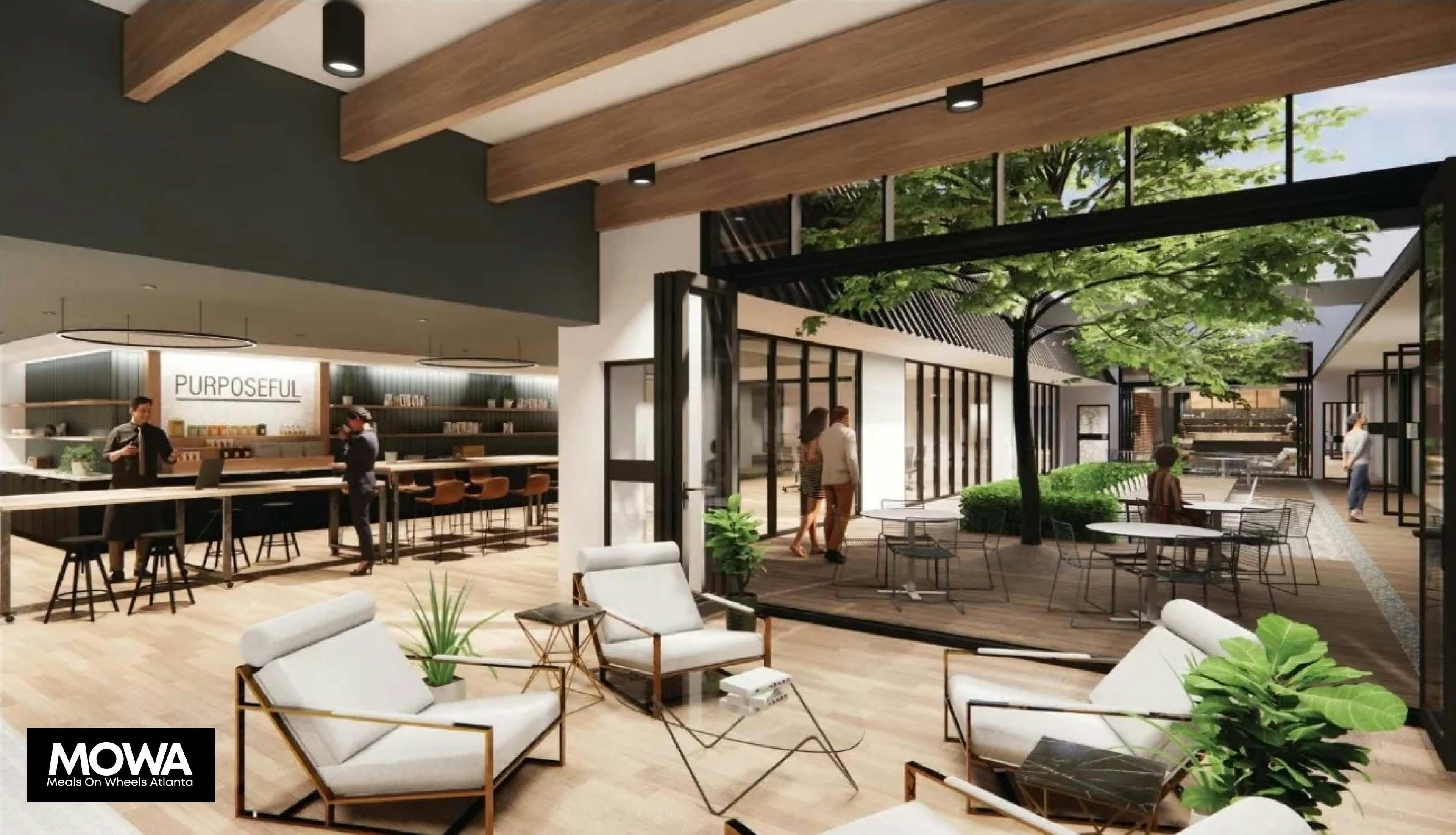 Image courtesy of Atlanta Magazine's HOME
Since 1965, Meals on Wheels Atlanta has been supporting seniors struggling with poverty, food insecurity, and social isolation. In 2020 alone, the nonprofit organization delivered more than 605,000 meals to food-insecure seniors and veterans and their numbers are only expected to grow. To accommodate the growing population of seniors in need as well as a growing program offering, their relatively small location was in need of a renovation. Key to the renovation was the implementation of folding glass wall solutions that connected the kitchen to an expansive outdoor gathering space.
The Folding Glass Wall Solution for Building Community
What is Meals on Wheels?
Meals on Wheels America is a leading organization with one powerful mission: to empower local community programs to improve the health and quality of life of the seniors they serve so that no one is left hungry or isolated. More than two million staff and volunteers deliver essential meals and engage in friendly visits as well as safety checks that enable America's seniors to live healthy lives with independence and dignity. In addition, Meals on Wheels support more than 5,000 community-based programs across the country dedicated to addressing senior isolation and hunger throughout their locations, including their site in Atlanta, Georgia.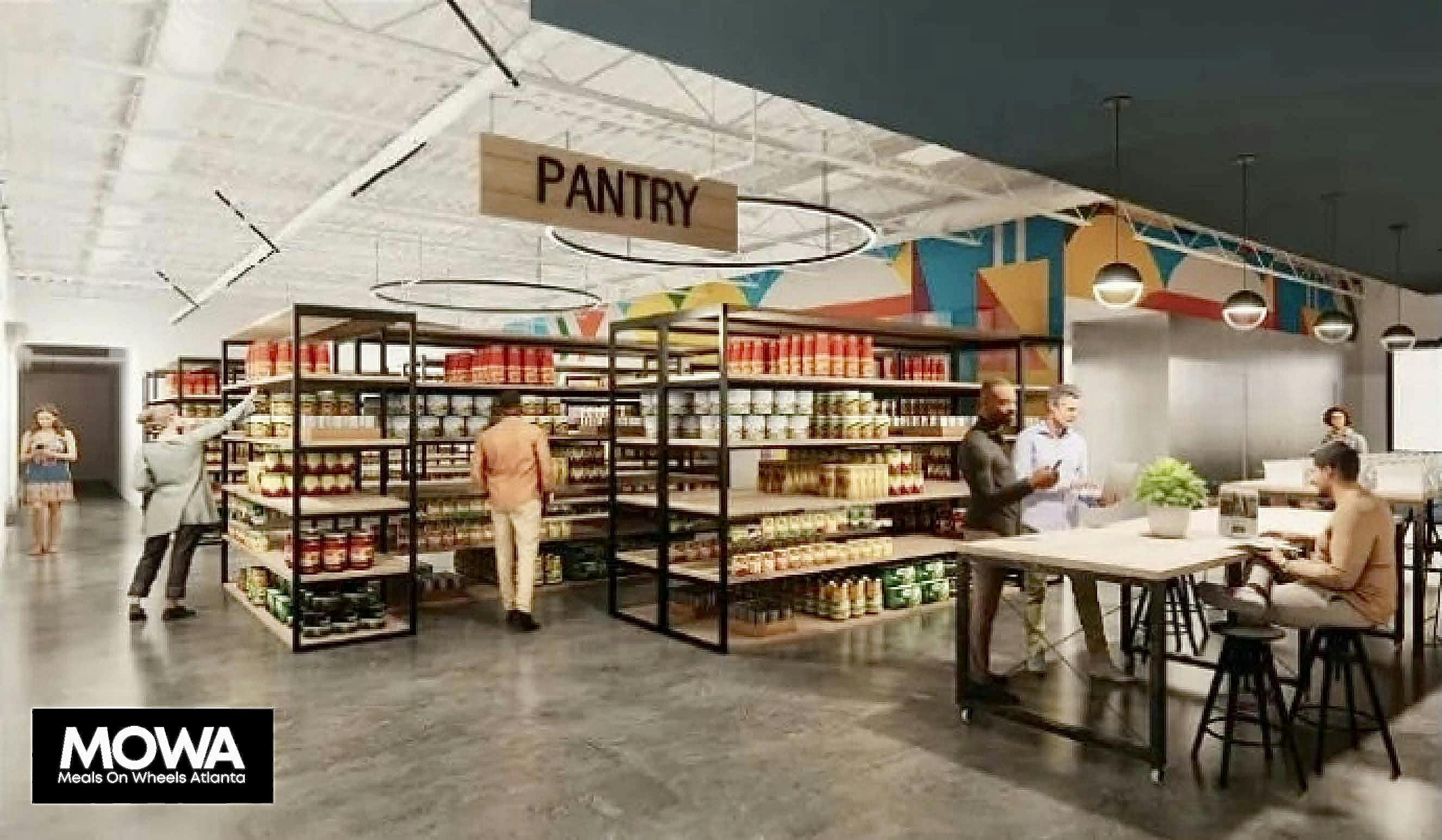 Image courtesy of Atlanta Magazine's HOME
The Need for More Space
MOWA's previous kitchen space had been built to support 200,000 meals but with an unexpected growth demand that well over tripled their services, the need for a larger space was evident. The decision to revamp their outdated midtown building to accommodate their growing numbers and increased program offerings was necessary. In addition to their food delivery program, MOWA also offers home repair services, a pet food program, and a food pantry—all to support the independence and quality of life of the seniors they serve. The goal was to expand their commercial kitchen for larger capacities and established a larger pantry for more storage. But most importantly, the renovation aimed at bringing the community together. "MOWA's kitchen, built decades ago to support 200,000 meals a year, has been stretched to its limits," says Charlene Crusoe-Ingram, Chief Executive Officer. "We've literally run out of space."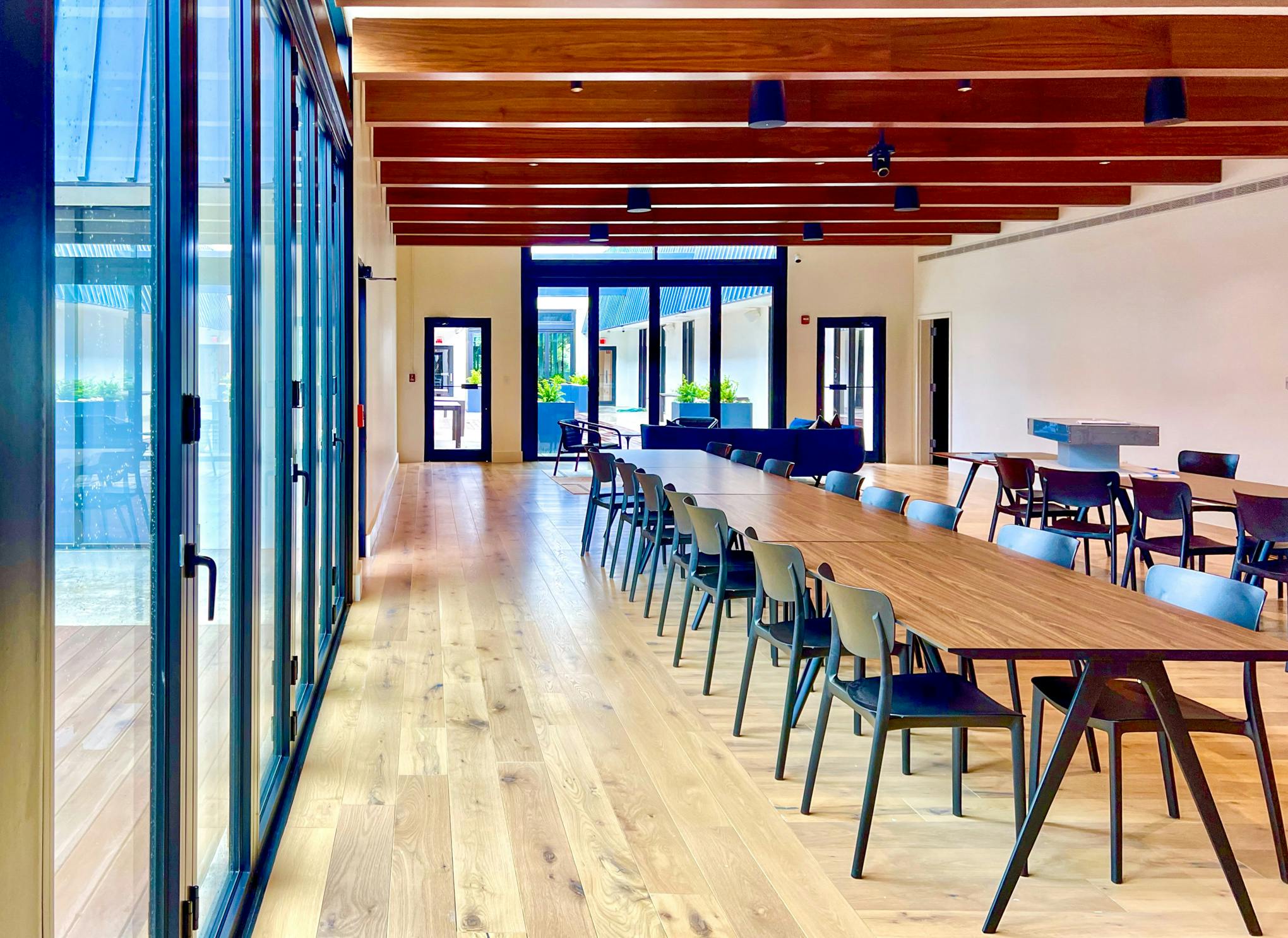 From Design Concept to Reality
Design Galleria Kitchen and Bath Studio donated 100% of their time, products, and services for the cause. Designer David Cook oversaw the project alongside a team from industry-leading architecture firm ASD|SKY. The "heart and soul" of the project involved an expansion of the commercial kitchen into an 18,000-square-foot ultramodern space with an efficient layout, a large dry good pantry, state-of-the-art appliances, and flexible openings to the expansive outdoor courtyard and community event space. "We wanted the new space to allow us to triple meal production capacity, offer more expansive community engagement opportunities, and serve more of Atlanta's seniors," says Brandon Jenkins, Creative Director at MOWA.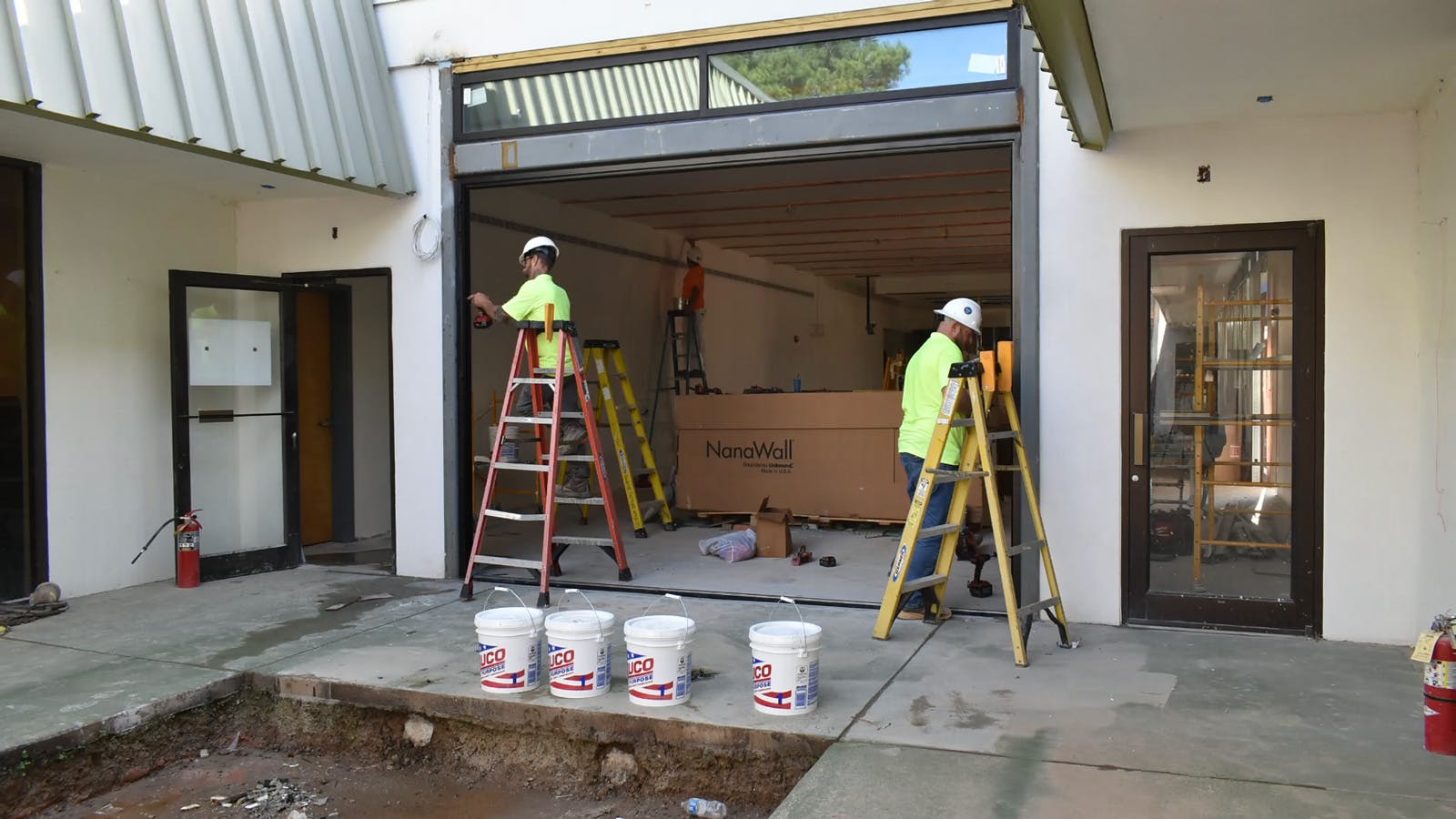 Flexible Design Solution to Optimize Space
Aside from serving meals to the elderly, the new MOWA location will help engage community members with a unifying event space for both educational and fundraising events. Connecting the expansive new kitchen to the courtyard are two six-panel NanaWall moveable glass walls, each 17 feet wide and 9 feet tall, to facilitate traffic between the kitchen and the outdoor area—a key feature when hosting large groups. Two additional four-panel systems were installed in the two lounge areas that also connect to the unifying open-air community space. The ability to expand the available space to the outdoors and have everything connected will accommodate the new influx of community members in need as well as event occupancy.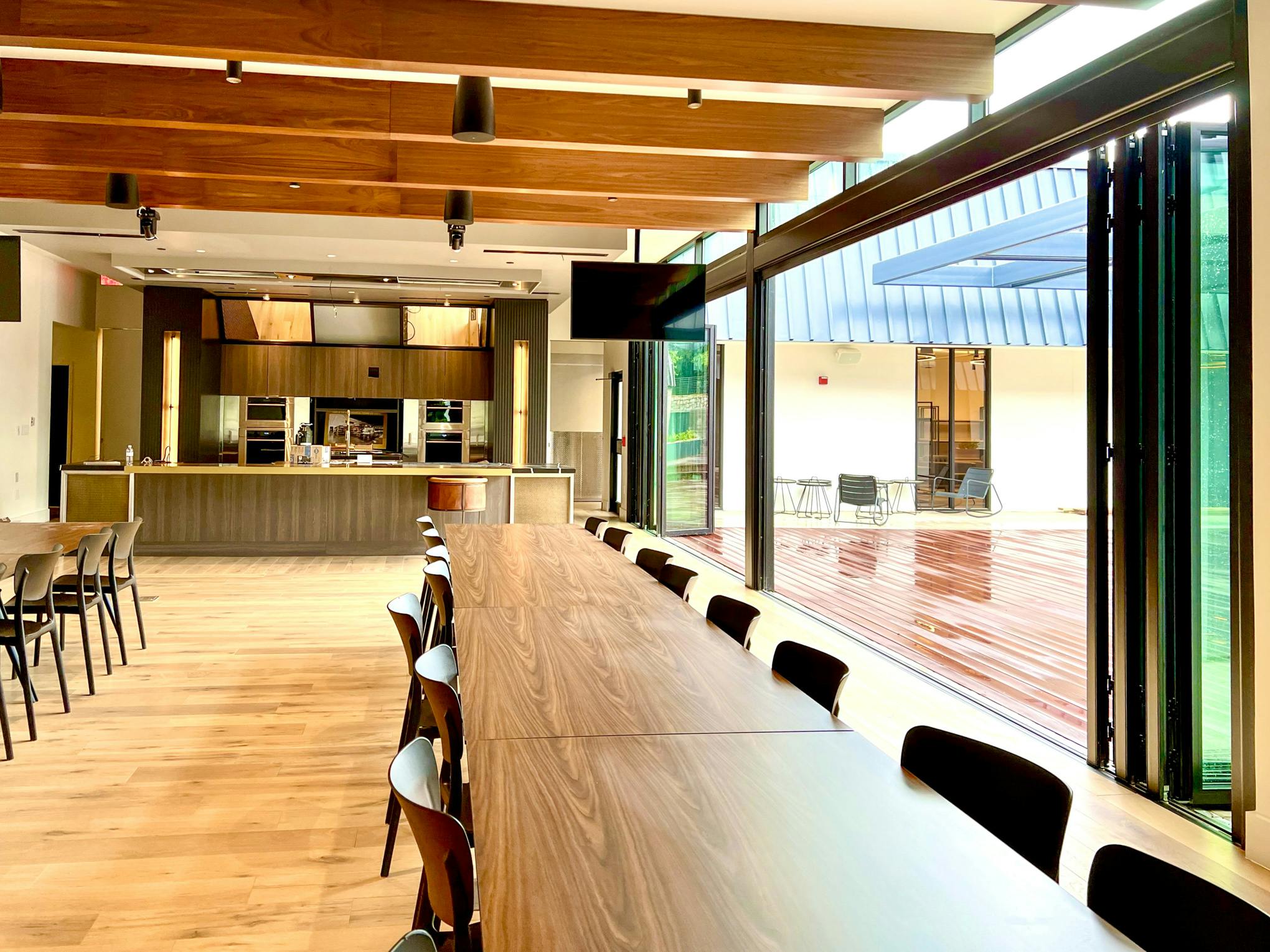 Advanced Weather Performance and Flexibility
The NanaWall aluminum framed SL70 is a floor supported folding glass wall that was engineered with weather performance in mind, making it the ideal candidate for the extreme weather environment of Georgia. This floor supported system is easy to operate as it smoothly glides on stainless steel rollers on stainless steel, thermally broken track. The specified low profile track allows for smooth, unobstructed transitions almost as if there was no threshold at all. Additionally, the moveable glass walls were customized with double glazing to increase their thermal efficiency. As a NanaWall system, the SL70 has been independently tested for air, water, structural, thermal, operation, and forced entry with excellent results.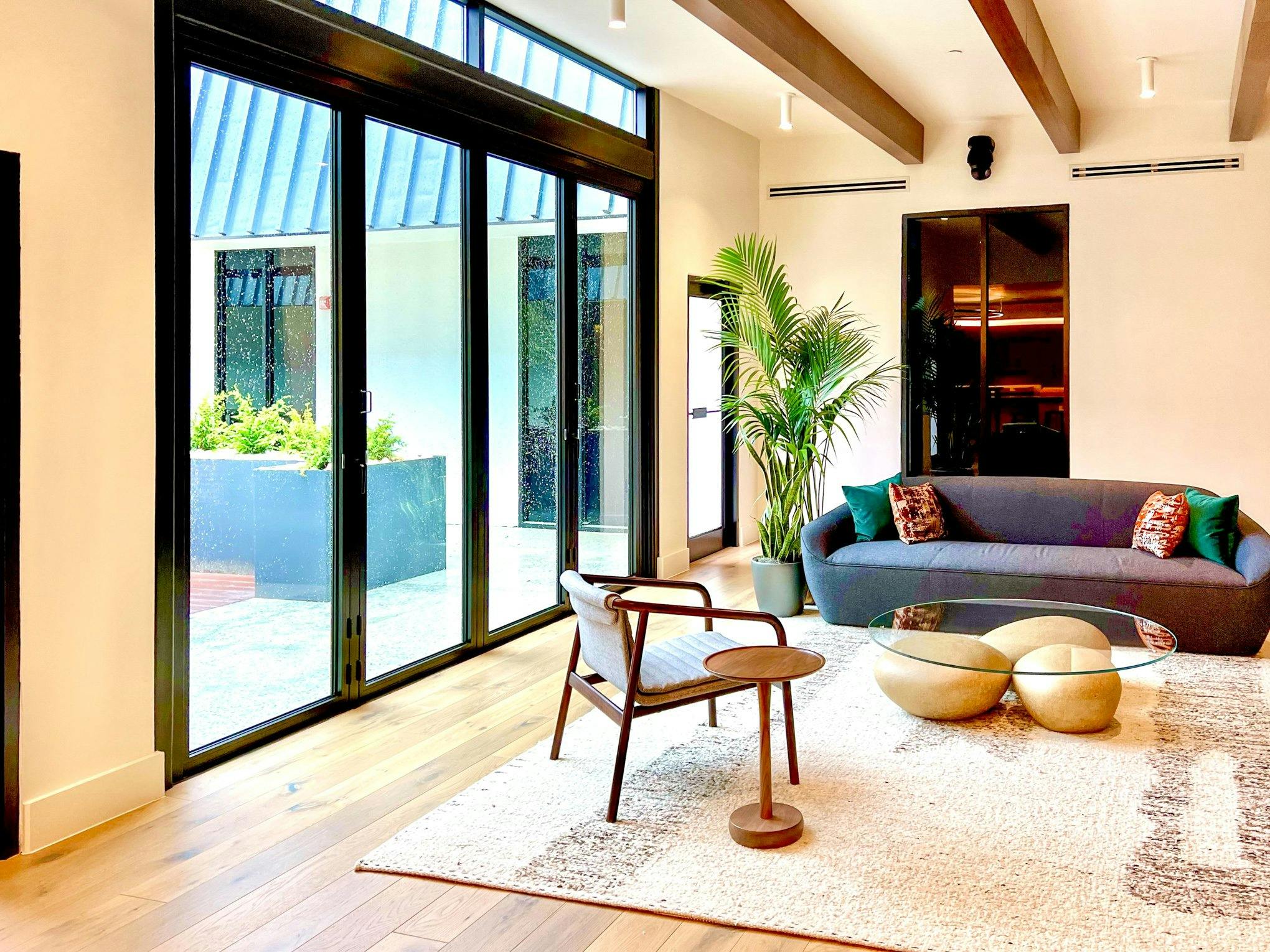 Ending Senior Hunger, One Folding Glass Wall at a Time
"Areas will be more impactful and flow together in ways that encourage collaboration," says Nicole Grillet, associate at ASD|SKY. "We're leveraging the space so that it becomes more livable as well as more functional." Beyond the commercial kitchen upgrade and community event space addition, the design also planned for a volunteer lounge, a residential-style demonstration kitchen, an organic garden, and updated landscaping. "We could not be happier with the results," says Brandon Jenkins. "Our new commercial kitchen will increase meals served to Atlanta seniors from 1,800 to 3,500 seniors per day."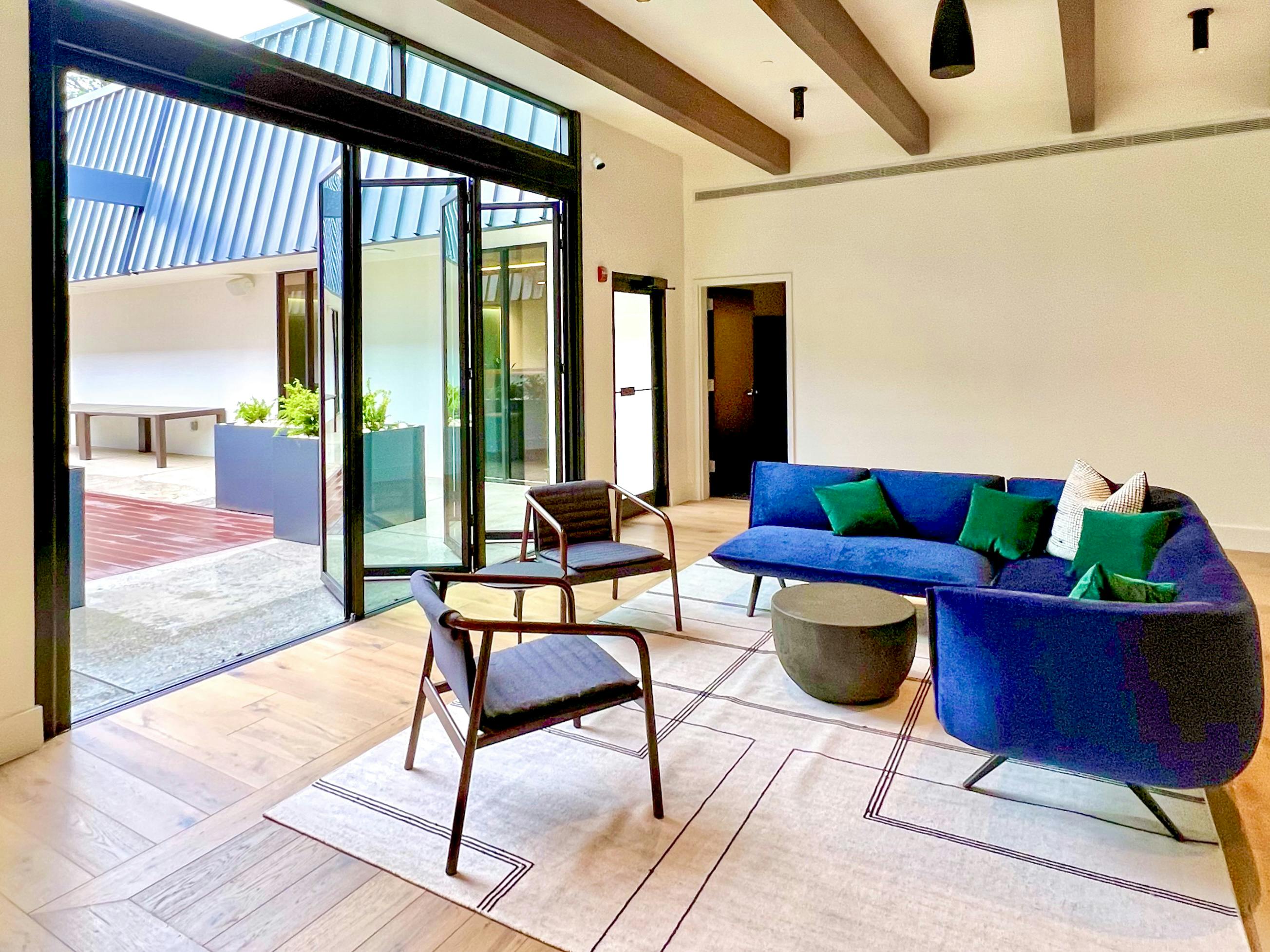 Final Thoughts
As a durable, weather-performing folding glass wall, the NanaWall SL70 was the ideal design-forward solution for Meals on Wheel Atlanta. The new dynamic layout, working in tandem with the moveable glass walls, will enable MOWA to assist the new influx of seniors in need as well as diversify their fundraising endeavors. With nearly every interior space connecting to the state-of-the-art outdoor event space, the location will be able to increase its event capacity to bring more community members together to support the cause—relieving food insecurity among local seniors and allowing them to live with independence and dignity. We applaud Meals on Wheels for the remarkable work they are doing, and we are thrilled to be a part of the story and to be able to share it!
Learn how other commercial spaces leverage NanaWall moveable glass walls in our extensive commercial applications page!