Create Your Dream Kitchen with NanaWall Kitchen Transition
By NanaWall Systems, October 11, 2017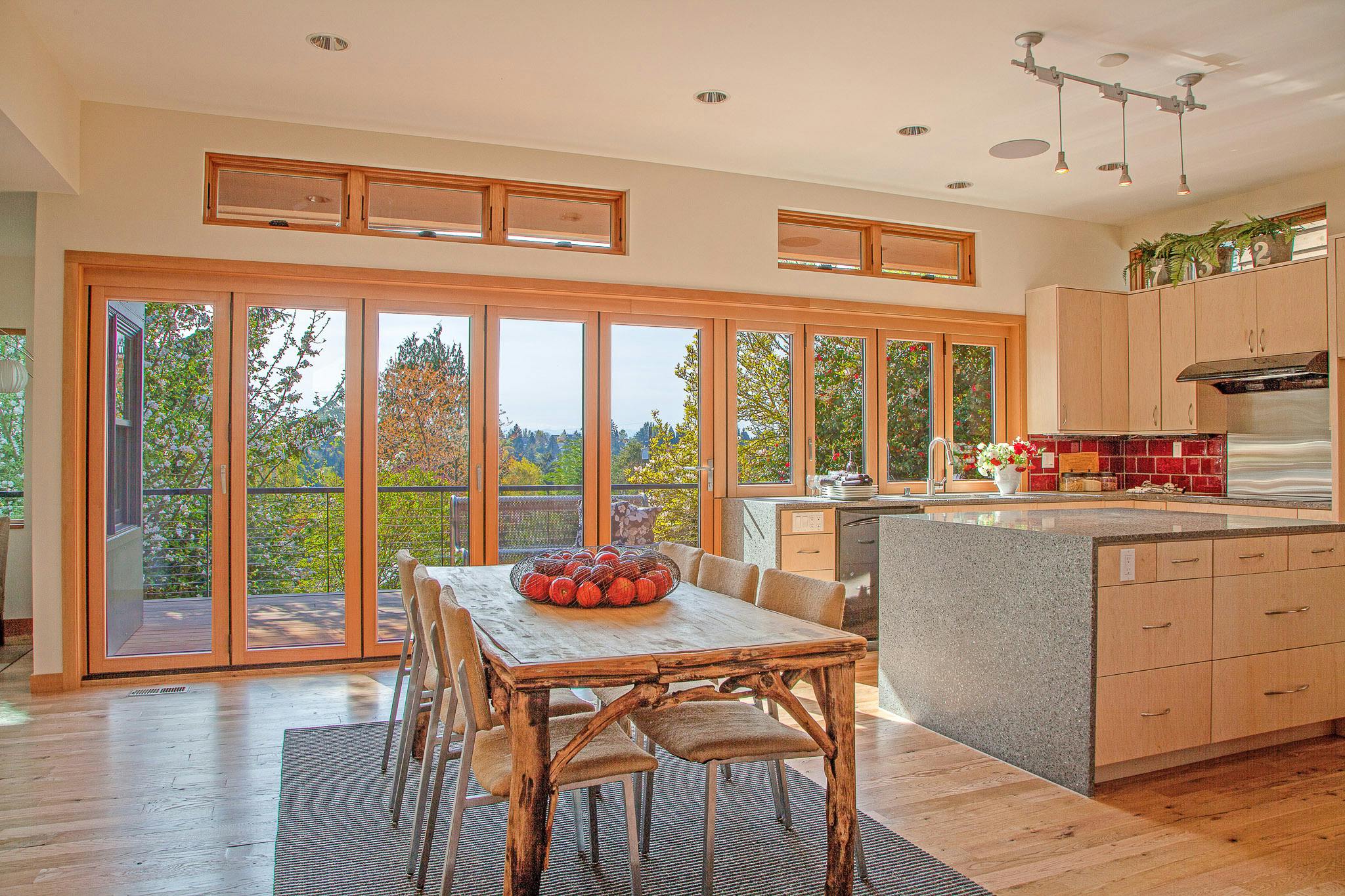 There's something about sharing a meal outdoors that evokes a deep sense of comfort; something about it feels like home. If you share similar feelings, perhaps you too have often dreamed of how lovely it would be to enjoy all the comforts of your kitchen from a seat on your patio, or in your beautiful backyard. If so, our Kitchen Transition is the product you've been looking for.
Window Door Combination Offers More Flexibility
Our Kitchen Transition system utilizes opening glass walls to let you magically dispense with both windows and walls in order to create a fluid, comfortable living area that can be customized to meet your lifestyle and entertainment needs.
The Kitchen Transition system is a combination of opening glass windows and connected floor-to-ceiling glass wall panels. The two meet seamlessly, creating a high-style look that enhances and expands the existing living space.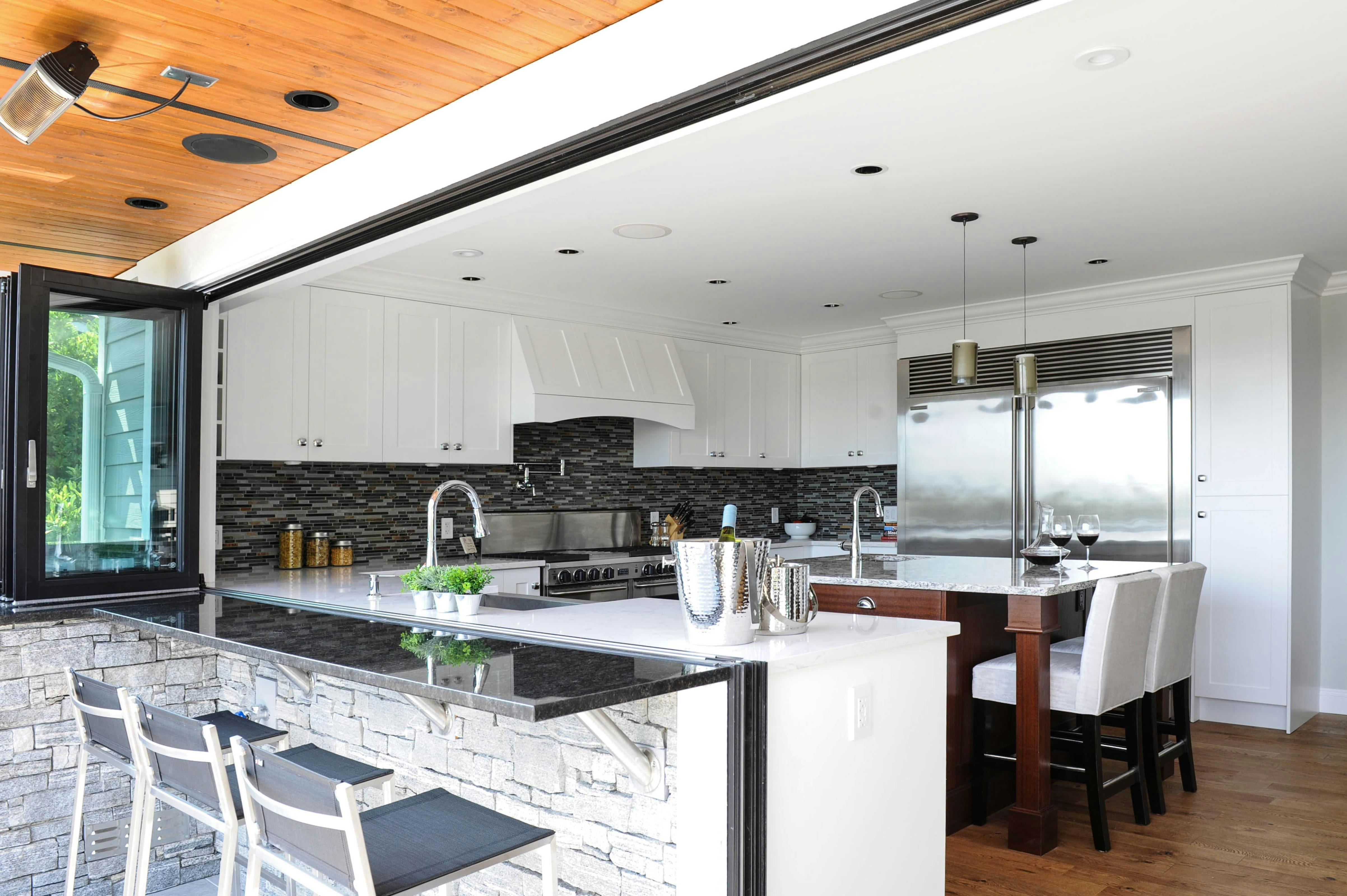 Customizable Options for Every Lifestyle
Kitchen Transition is available with both folding and single track sliding options. The easy-to-open panels stack to the side of the opening or can slide into a hidden pocket where they disappear completely (available with the HSW product line) when not in use.
The glass Kitchen Transition system allows you to enjoy the outdoor scenery while flooding the home's interior with natural daylight and fresh air.
The dual height options (window or wall), give you more flexibility to customize your perfect layout. Smart design allows homeowners to open simply the window section, the wall section, or both if and when desired. For everyday use, a swing door can be added to the system for convenient passage between indoors and out.
The greatest benefit of this system is that it eliminates the necessity of installing both an indoor and a separate outdoor kitchen space to meet your needs. Watch the video to learn more!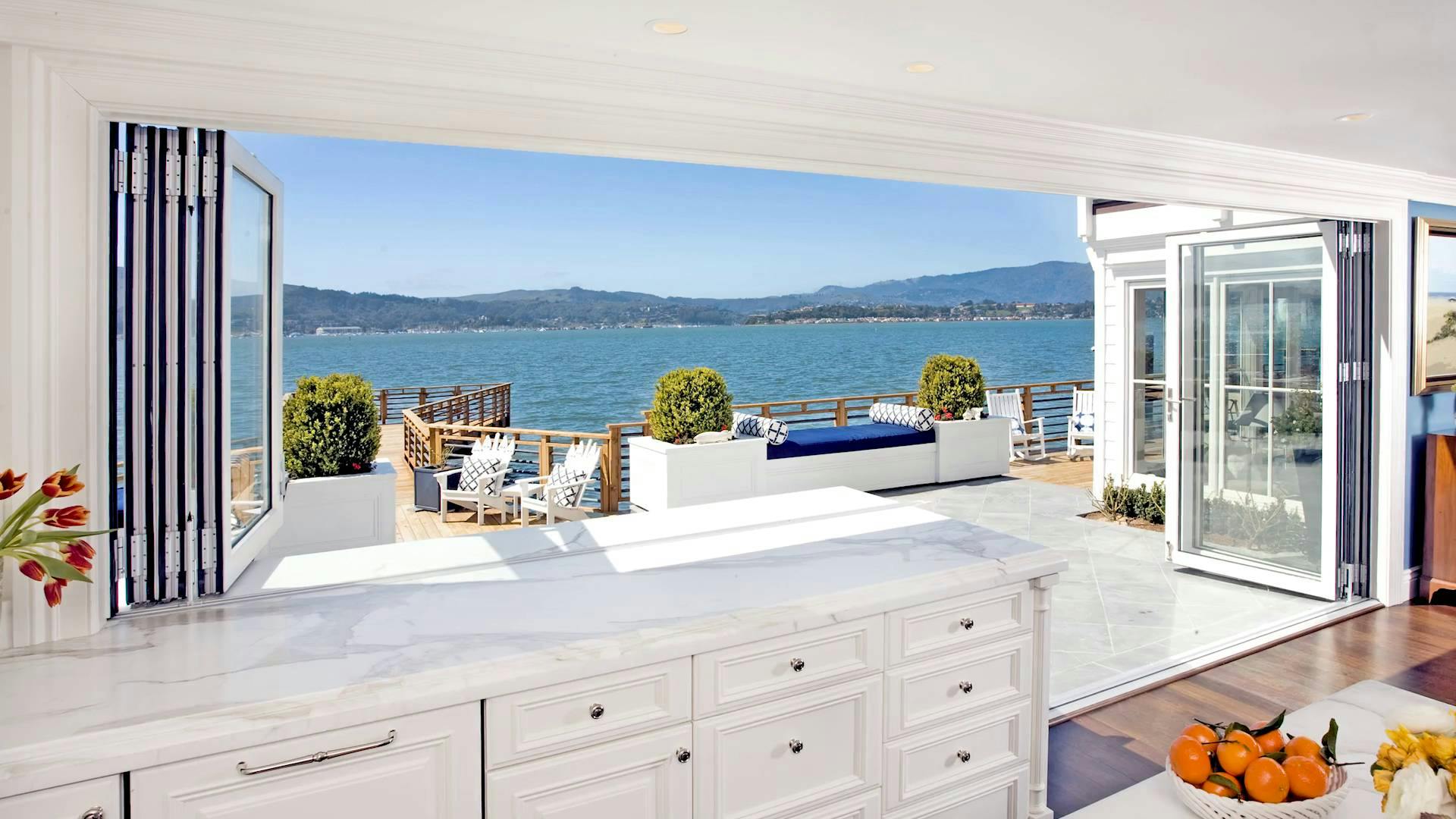 Discover how other kitchens leverage NanaWall folding glass walls in our extensive project photo gallery.