Creating Bright and Airy Kitchens with Accordion Glass Doors
By NanaWall Systems, April 14, 2021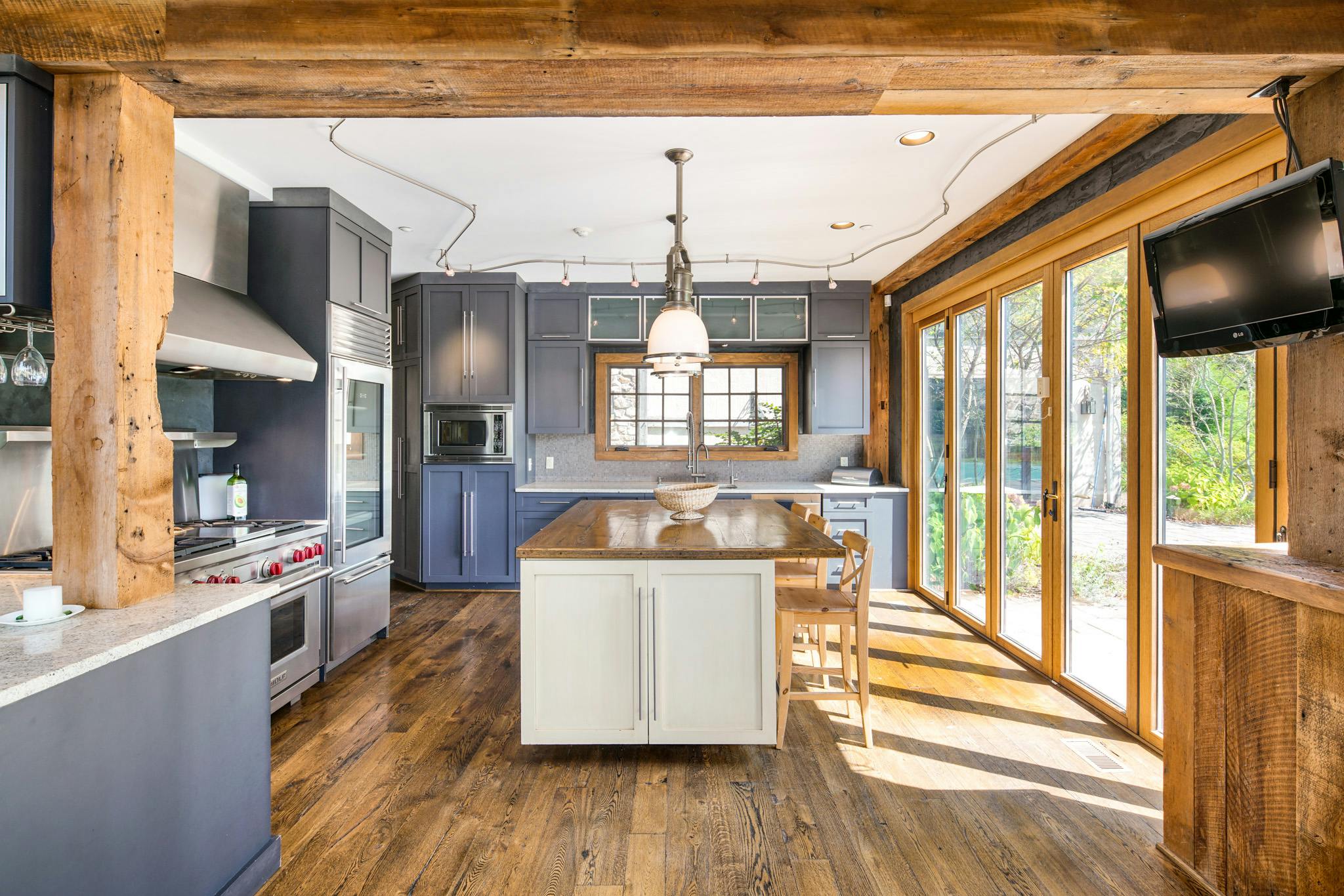 There are multiple ways to optimize your kitchen space with accordion glass doors. With the arrival of Spring, kitchens will become center stage as the transitional point into outdoor living areas where we can safely enjoy al fresco dining and perhaps small-scale entertaining. These easily operable systems offer an indoor/outdoor living atmosphere flushed with natural light and fresh air ventilation for family and guests alike. Thankfully, creating bright and airy kitchens with residential opening glass systems for the entire family to collectively enjoy is not a painstaking task. Here are a few tips on how you can achieve the experience.
Bright and Airy Kitchen Ideas with Accordion Glass Doors
Embrace Daylight with Operable Glass Systems
The benefits of residential opening glass systems go beyond maximizing natural daylight and fresh air ventilation—two of the main ingredients in creating healthy, mood-boosting indoor environments. These easily operable systems smoothly transition homes to our most accessible outdoor space—the backyard, or balcony for those in multifamily dwellings. Replacing solid wall barriers with a moveable, transparent alternative makes extending the kitchen to outdoor areas a possibility. Better yet, accordion glass doors can be specified with various features to meet you and your family's daily needs as well as design aesthetics.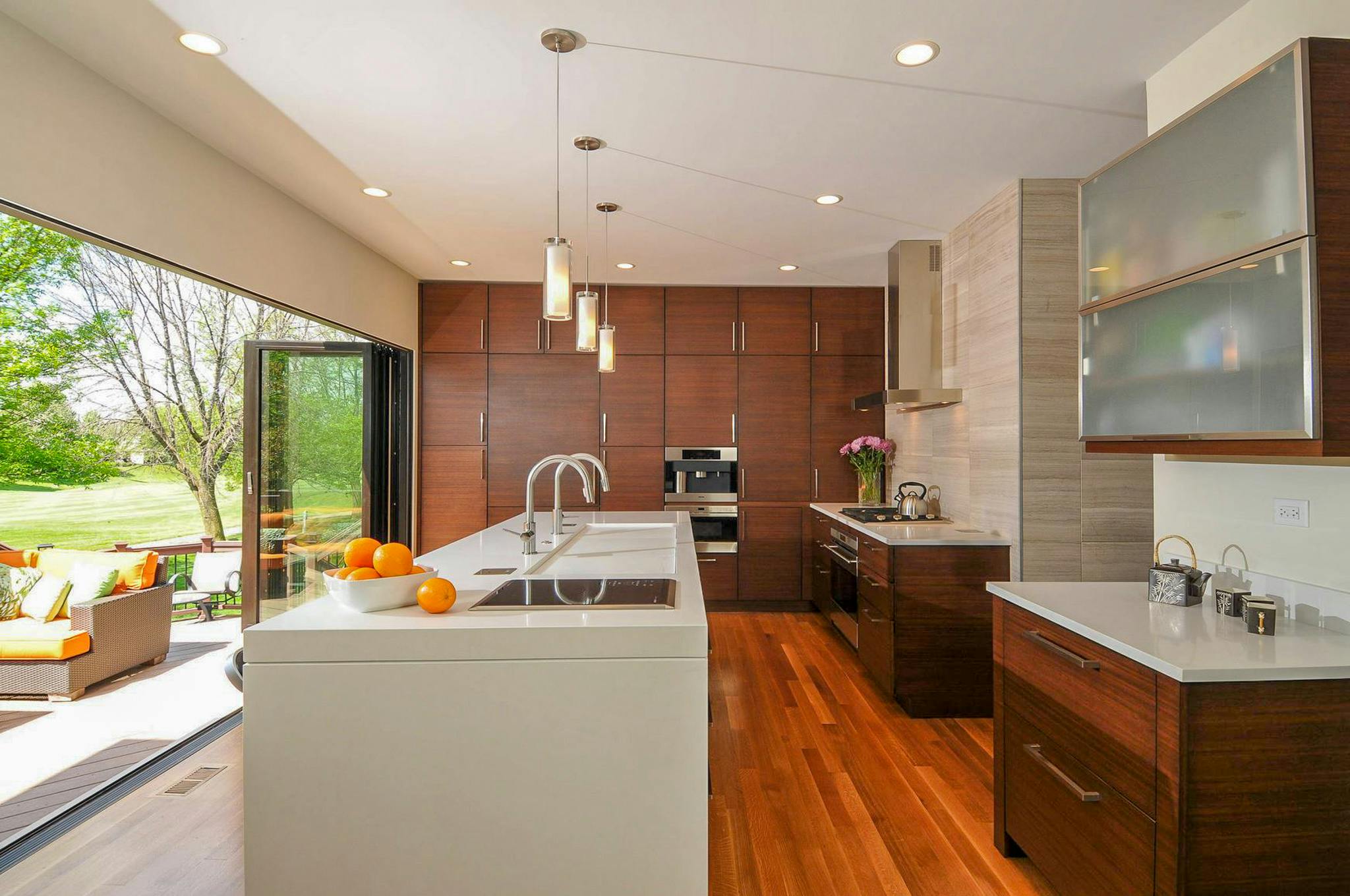 Maximize Light with Clerestory Windows
If you seek to bring a little extra daylight into your kitchen, pairing accordion glass doors with clerestory windows is a viable option. These smaller panes of glass are situated right below the ceiling to provide a more angled lighting result compared to traditional windows. They also tend to complement multiple design aesthetics and add dramatic visual appeal to a residential façade. NanaWall Systems offers matching clerestory windows to sit above your aluminum framed, wood framed, or clad opening glass system, giving off the illusion of one unified floor-to-ceiling glass wall.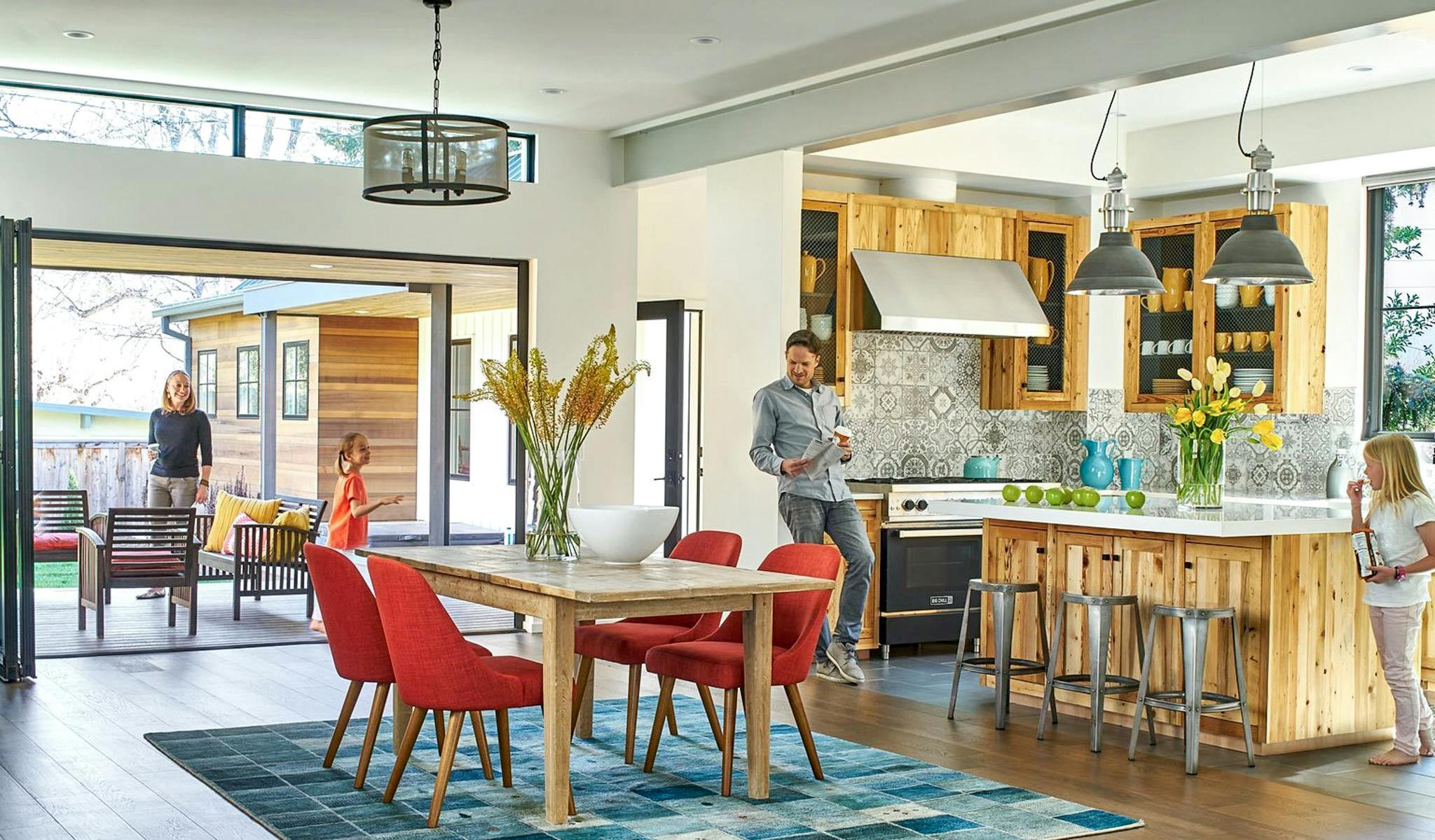 Optimize Openings with a Window/Door Combination
For kitchens that double as entertainment spaces, an operable window-door combination immediately optimizes functionality and space. Open the window section, the wall section, a swing door, or the entire system. Homeowners have complete control of the opening based on their needs. The kitchen counter can easily double as an indoor/outdoor bar for everyday dining just by opening the window, or the entire opening can be retracted to provide smooth transitions when entertaining guests—all while maximizing daylight and natural air ventilation. Kitchen Transitions are available with both sliding and folding glass walls.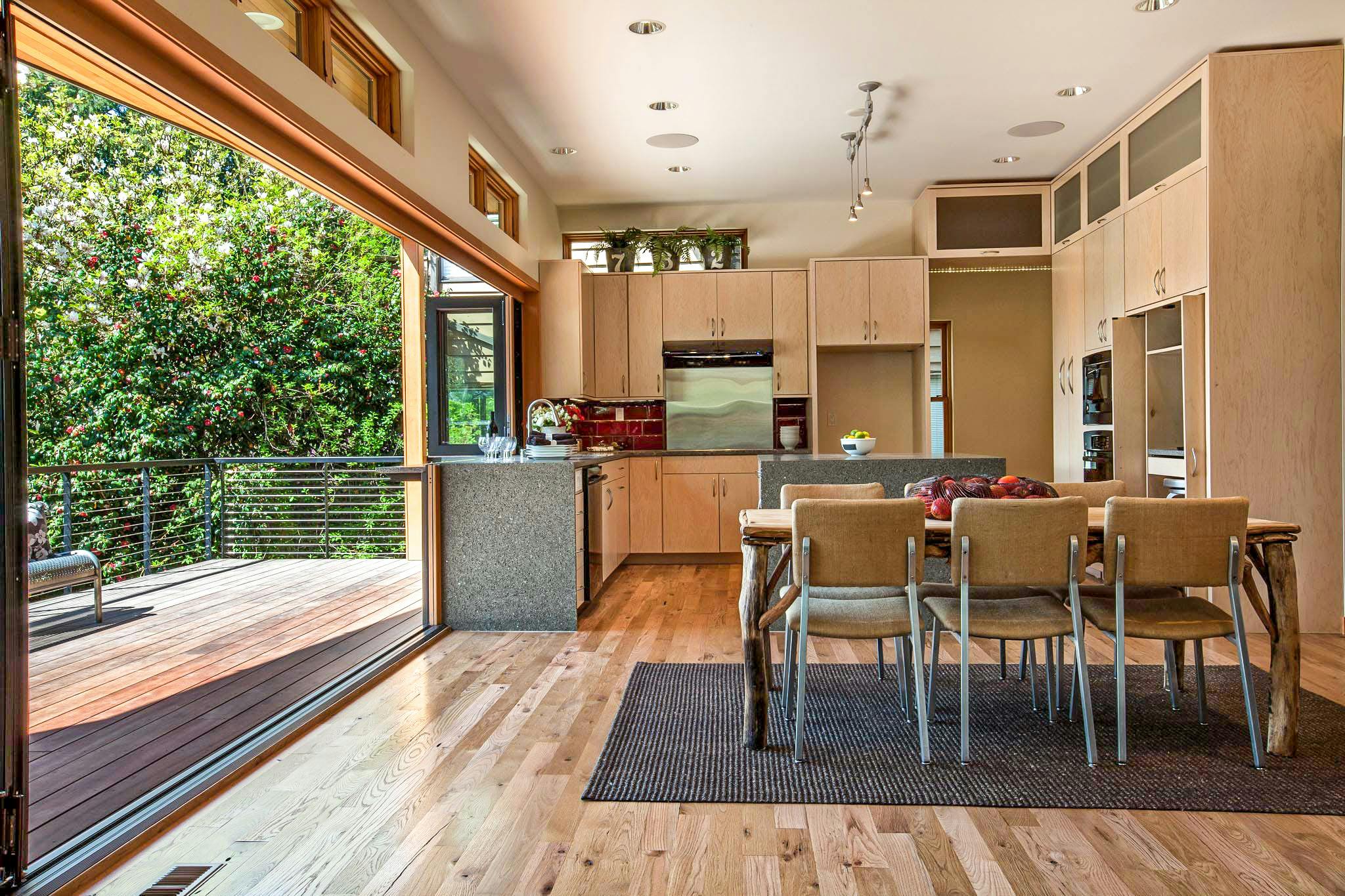 Adopt a Breezeway Kitchen Concept
Taking inspiration from breezeway home design, opting for parallel openings with residential opening glass systems will certainly cross off all the requirements needed to create bright and airy kitchens. Cross ventilation, the process of pulling cool air into a room through one opening while pulling hot air out through another, occurs naturally and maintains a constant inflow of natural, healthy air. This is also an efficient way to quickly flush out lingering cooking smells and other scents. If the layout of the house allows it, accordion glass doors at either side can extend the available kitchen space towards two completely different outdoor spaces. Imagine the possibilities!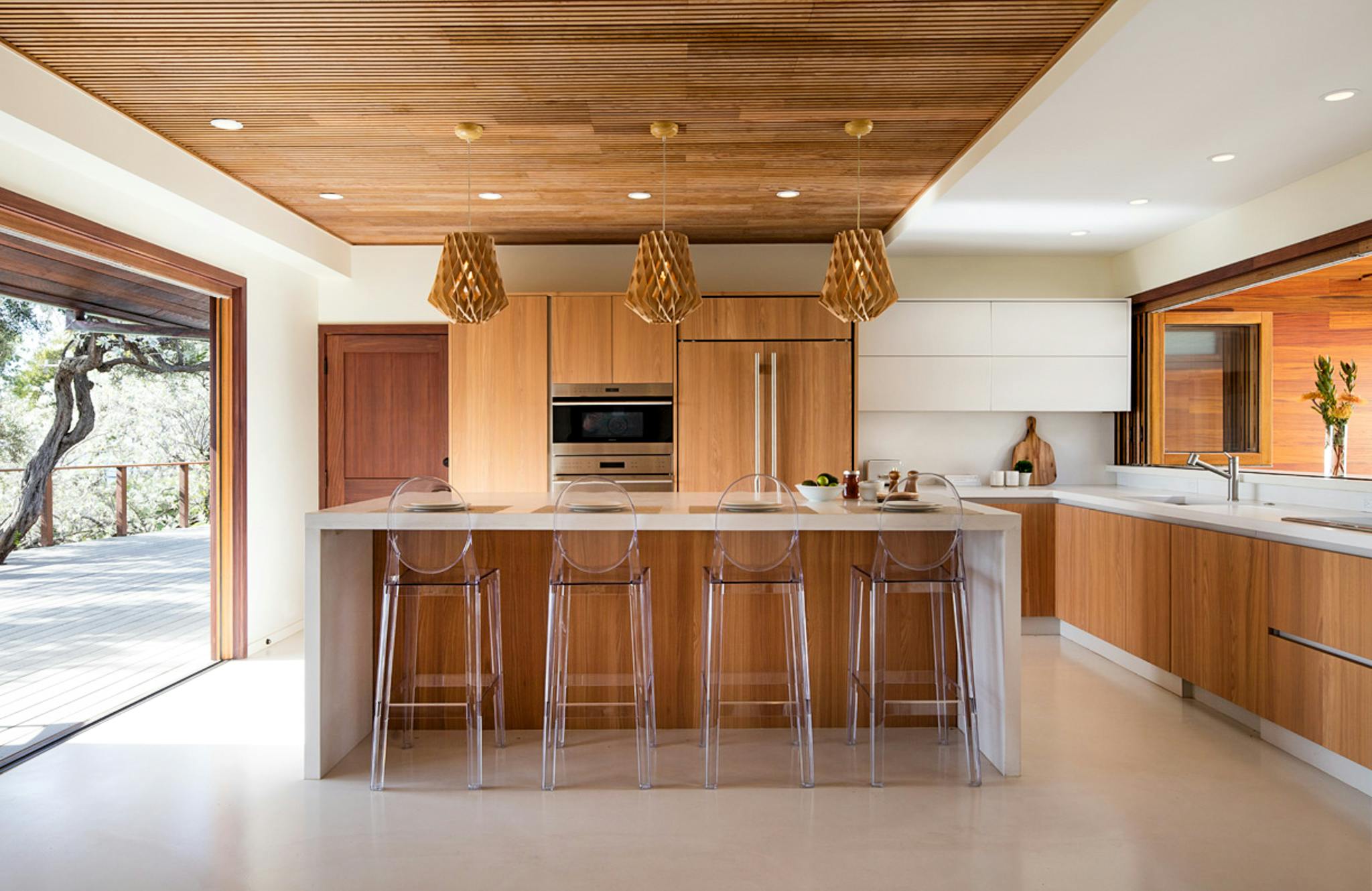 Go for Folding Glass Windows
If you are not quite ready for full-height accordion glass doors or simply lack the space to do so, there is a more attainable alternative. Retractable glass windows are essentially small-scale versions of residential opening glass systems that can significantly improve the overall atmosphere of your kitchen. These shorter wall openings successfully embrace the outdoors despite their compact size and are ideal for smaller kitchen applications. They also make for great pass-through windows to recreate an outdoor bar atmosphere at home.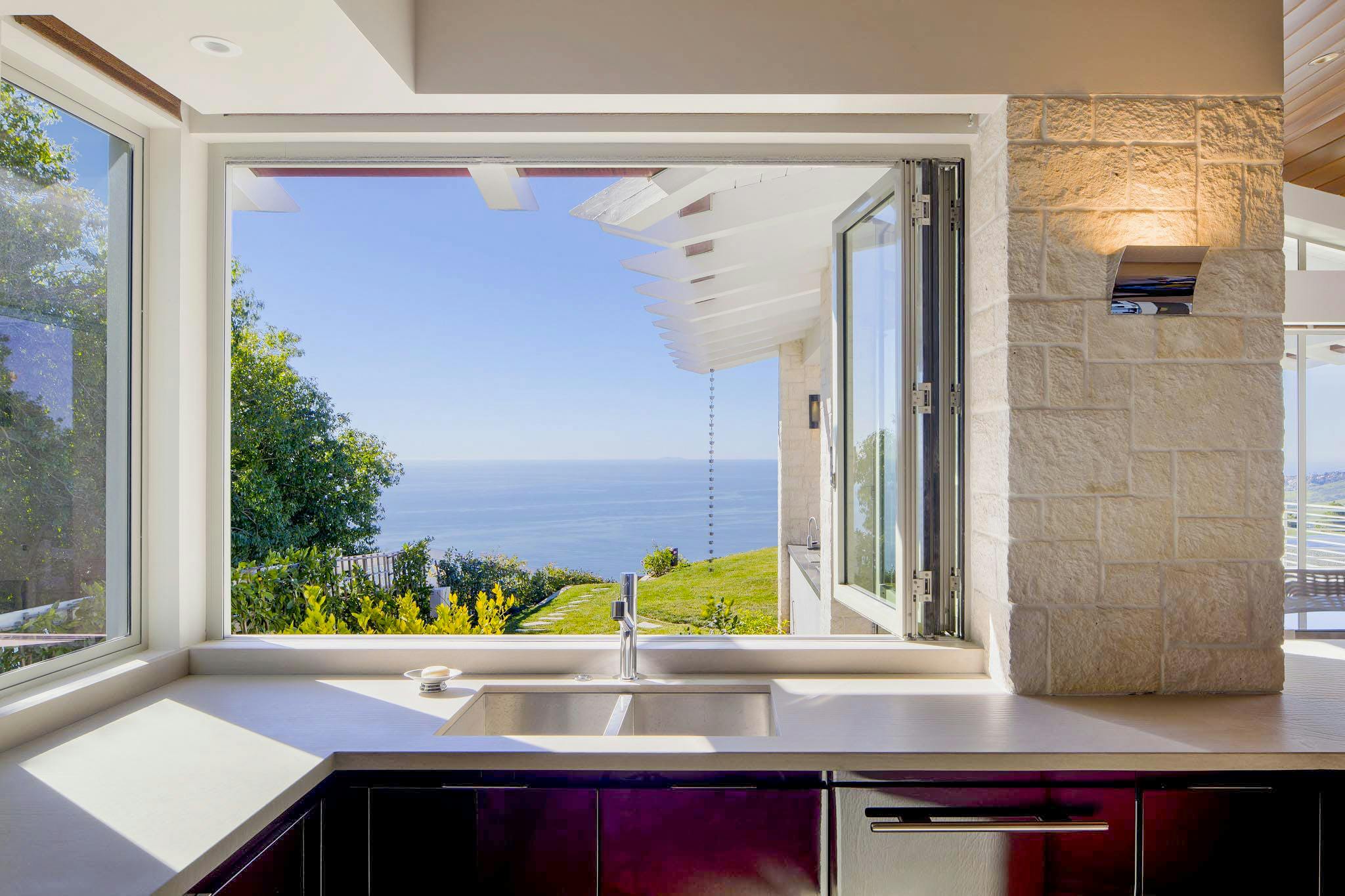 Final Thoughts
Regardless of what configuration you opt for, residential opening glass systems are the best candidate for creating bright and airy kitchens. Customizable to the needs of every homeowner's lifestyle, these systems help promote healthy interiors with abundant daylight and fresh air ventilation—easing health and wellness concerns where safety and comfort are paramount. Due to their innovative engineering and design flexibility, NanaWall systems are easy to operate, excel in durability, and can perform in virtually any climate—the ideal design element for your next renovation.
Looking for more design inspiration? Check out NanaWall Systems' extensive project gallery for more residential applications and more!