Design Inspiration: Create the Ultimate Winter Getaway
By NanaWall Systems, December 9, 2020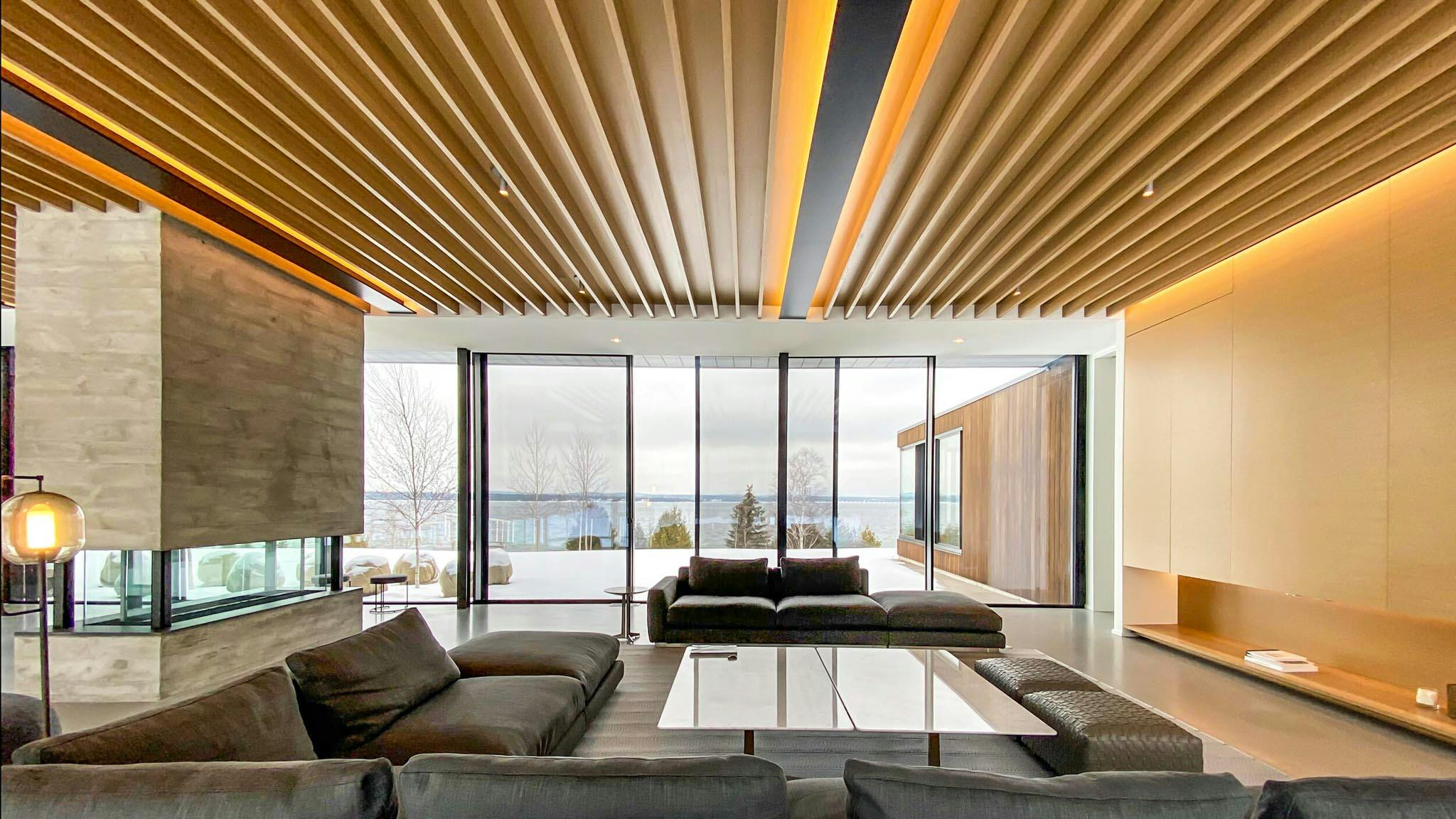 Staying in for the holidays? Find design inspiration in these snowy dwellings that reap resort-like design elements to create the perfect winter getaway. As cold weather and winter break approaches, vacation plans are beginning to take form, but with health and wellness concerns on the rise, most are choosing to enjoy the holidays from home. Recent home improvement trends aim at equipping our homes to support offices, classrooms, gyms, and now recreation as our homes are reimagined into multipurpose spaces. Innovative design elements like operable glass walls emulate resort-like settings with their ability to transform residential spaces into indoor/outdoor recreational environments.
Winter Getaway Design Solutions
More than just aesthetically pleasing features, NanaWall operable glass walls come with a multitude of benefits that can only improve homes, from flexibility to health and wellness. Reconfigurable walls allow homeowners to change interior layouts to best fit their needs, and when it comes to maximizing space, large dynamic openings extend residential spaces into the outdoors. Barely-there frames allow abundant daylight to filter in to improve overall moods, a necessity for the most wintery of days, and when opened constant fresh air circulation supports healthy interior ventilation.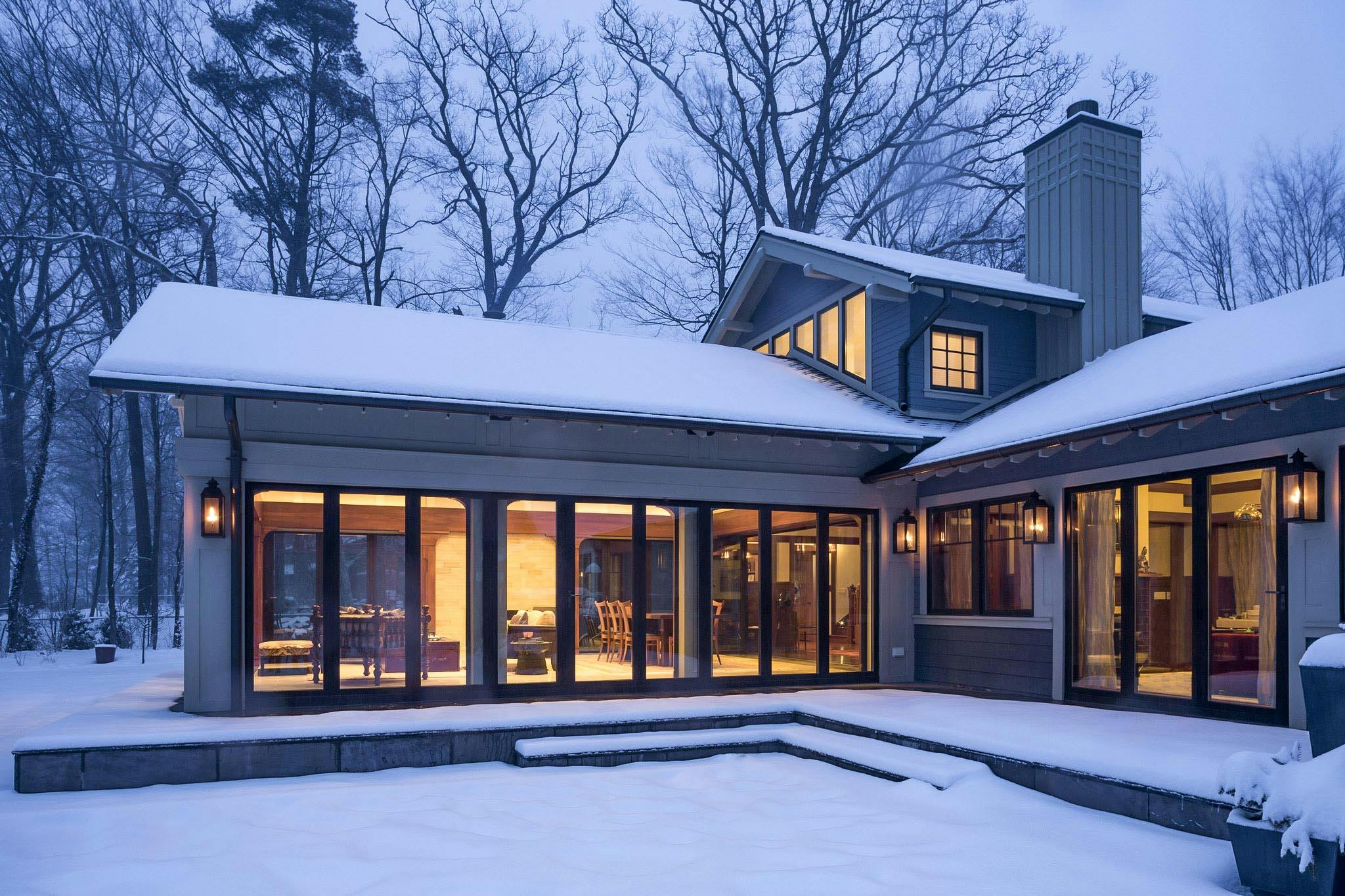 Performance Matters in Cold Weather Environments
We hope these endless views to snowy landscapes offers enough design inspiration for your at-home winter getaway, but the performance of NanaWall operable glass walls extends further than visually pleasing panoramas. Built with performance in mind, systems are reinforced with thermal attributes that offer insulation and comfort even right up against the glass and frames. Cold weather environments may also experience heavy snowstorms and harsh rain, which is why NanaWall glass walls have been independently tested for impact and wind load resistance to ensure strength and durability in harsh climate locations.
Design Inspiration: Resort-Like Retreats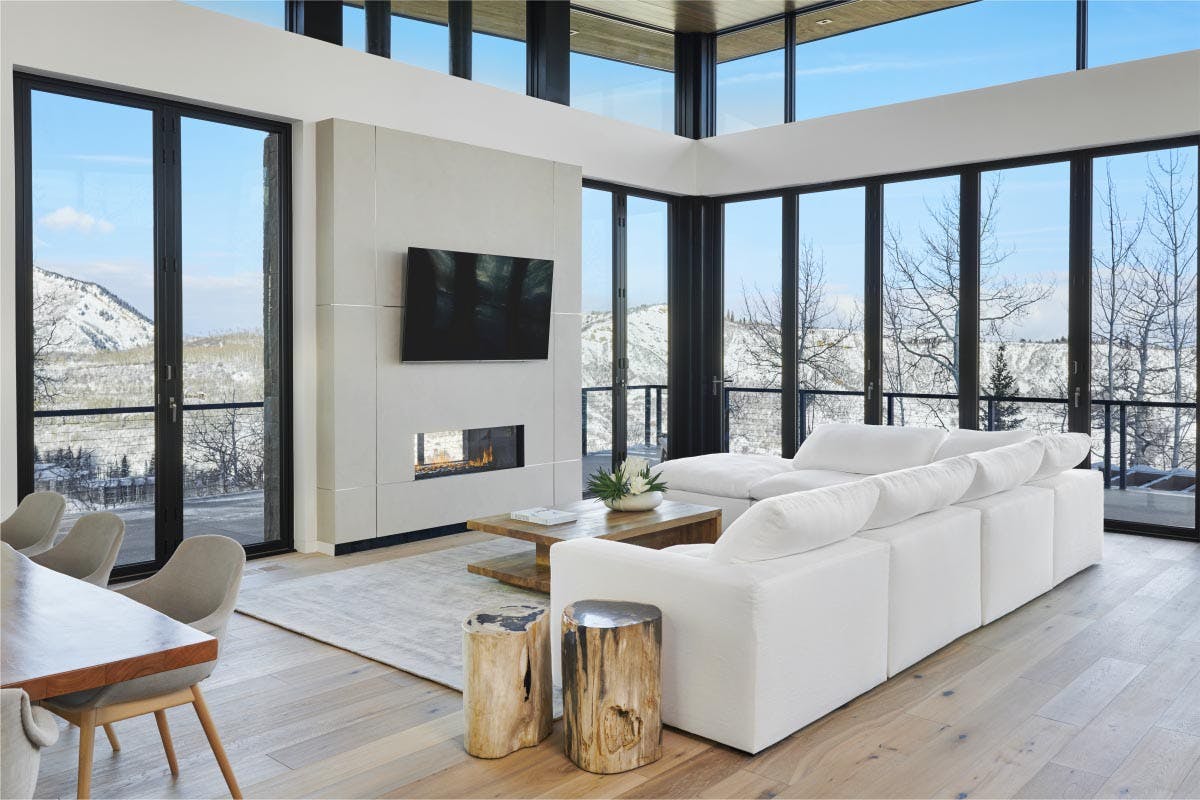 Talk about the ultimate winter staycation. Guggenhill Residence is located on a hilltop within the well-known ski destination of Snowmass Village in Colorado. The home's envelope is mostly composed of glass windows and multiple NanaWall SL70 systems that open the winter getaway to a nearby historic ski run and endless views of snowy mountain cliffs. Read more about Guggenhill Residence here.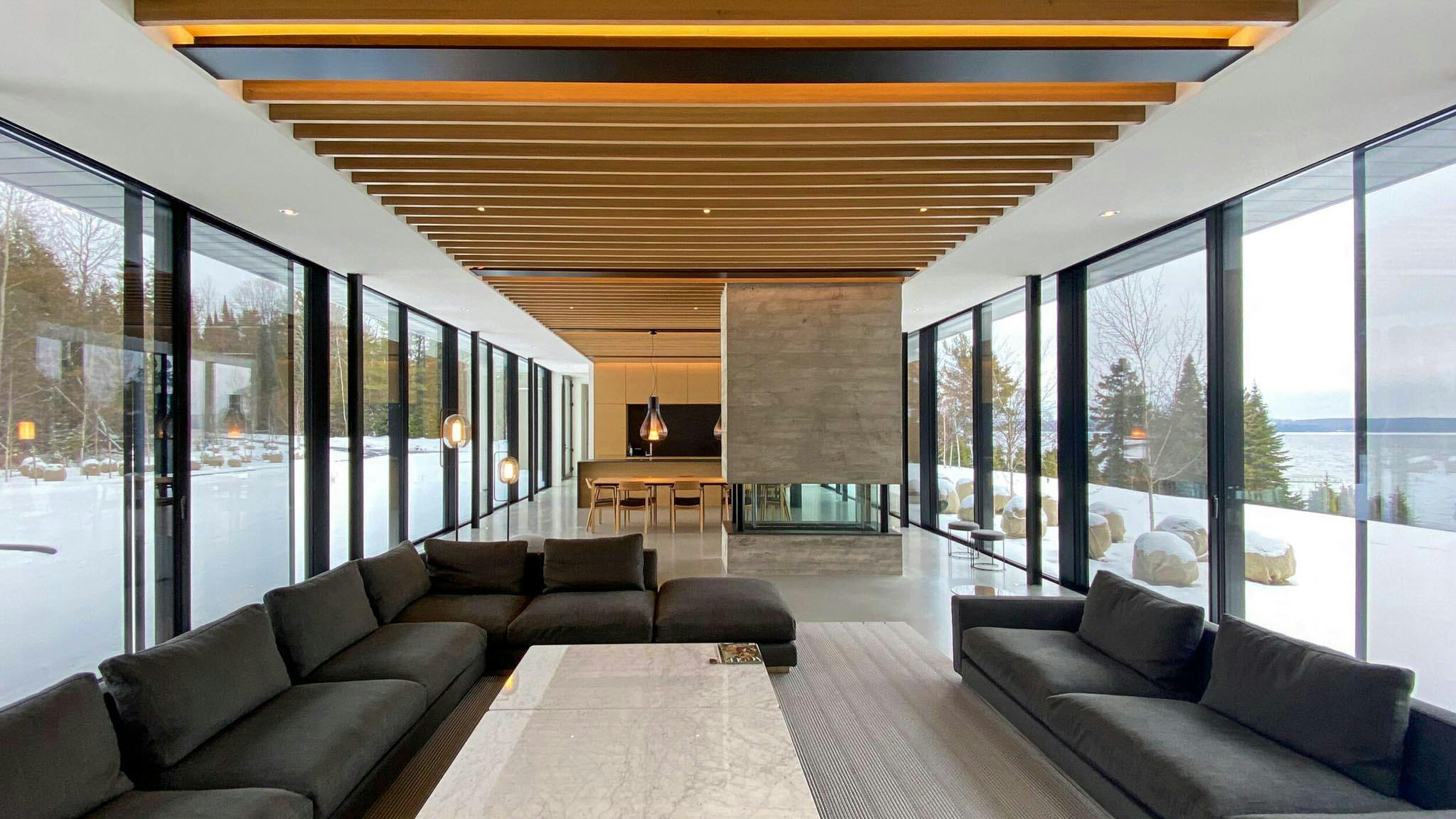 APW residence achieves the perfect contrast between crispy white snowy landscapes and black colored interior décor. Walls completely disappear with floor to ceiling cero® minimal sliding glass walls on both sides of the open concept living area blurring the lines of indoor versus outdoor while retaining warmth and comfort. Homeowners are only one open glass panel away from snowshoeing and other winter wonderland activities.
Winter Wonderlands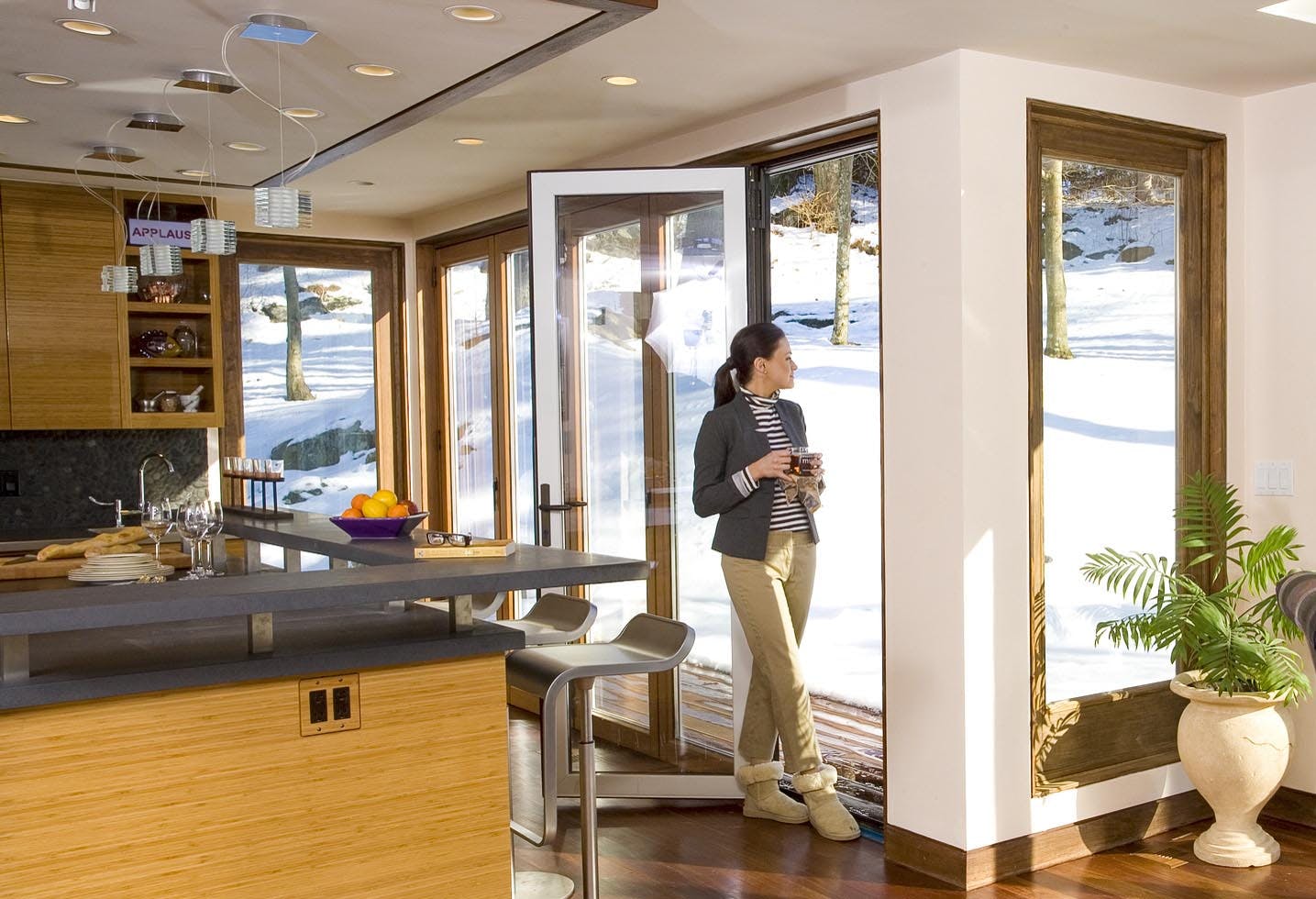 This family home in New York leverages the best of worlds offered by aluminum clad NanaWall WA67 systems. The interior wooden frames match the warm wood aesthetics from the floor to the kitchen cabinets. Outside, the strength and weather resistance of aluminum clad framing enhance the system's insulative attributes and protects the home from inclement weather and cold. Watch the kids enjoy endless snowball fights through transparent glass walls while enjoying a hot drink inside. Read more about this Chappaqua residence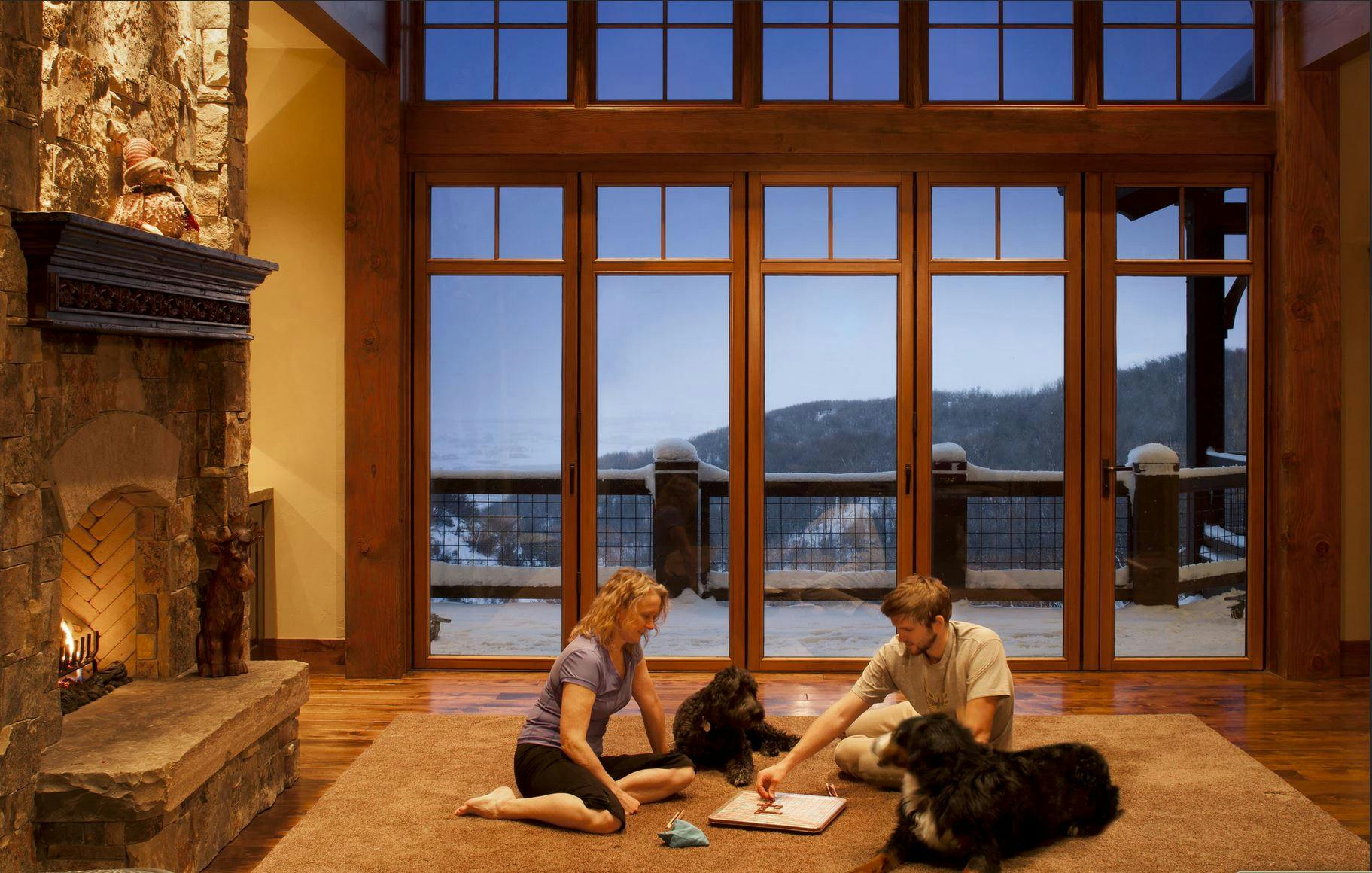 Utah is known for its national parks and reddish landscapes, but in winter, snow covered panoramas take center stage. Park City Residence in Utah enjoys a cozy atmosphere with warm wood tones, a stone fireplace and WA67 operable glass walls. Enjoy an at-home winter getaway experience with endless hours of boardgames and family time, even up against the NanaWall systems with their thermal attributes and weather performance. Read more about this residence here.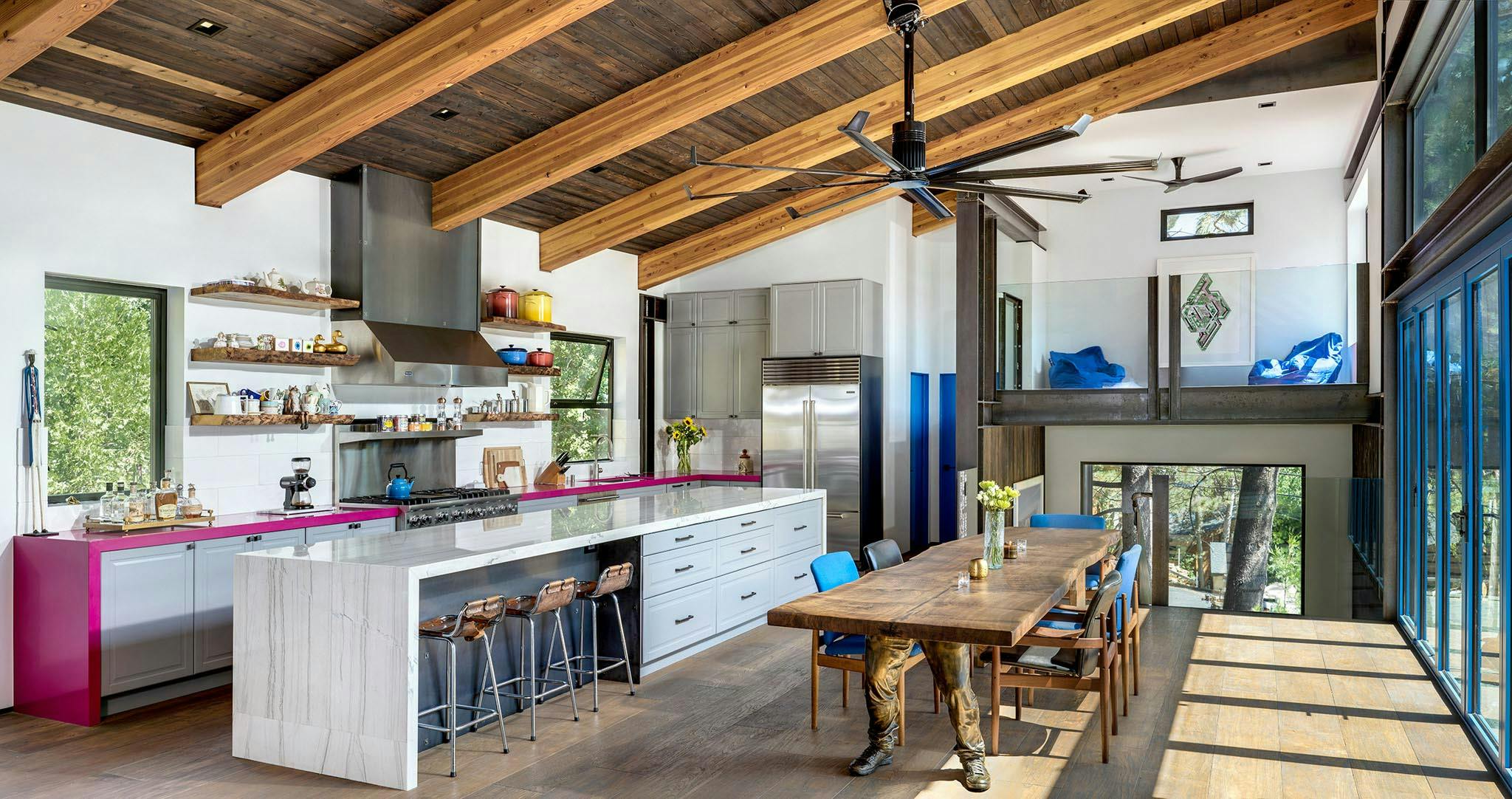 Perhaps one of the most popular winter recreational spaces in California hosting endless ski runs, snowshoeing destinations and sightseeing adventures is Lake Tahoe, so why would anyone want to leave? Gnar House offers design inspiration in more ways than one—with its extensive pops of color, and walls of glass that offer views to snowcapped trees and access to endless winter activities. Blue powder coated SL70 NanaWall operable glass walls add a touch of fun personalization alongside eccentric furniture pieces scattered throughout.
Pool Houses for a Winter Swim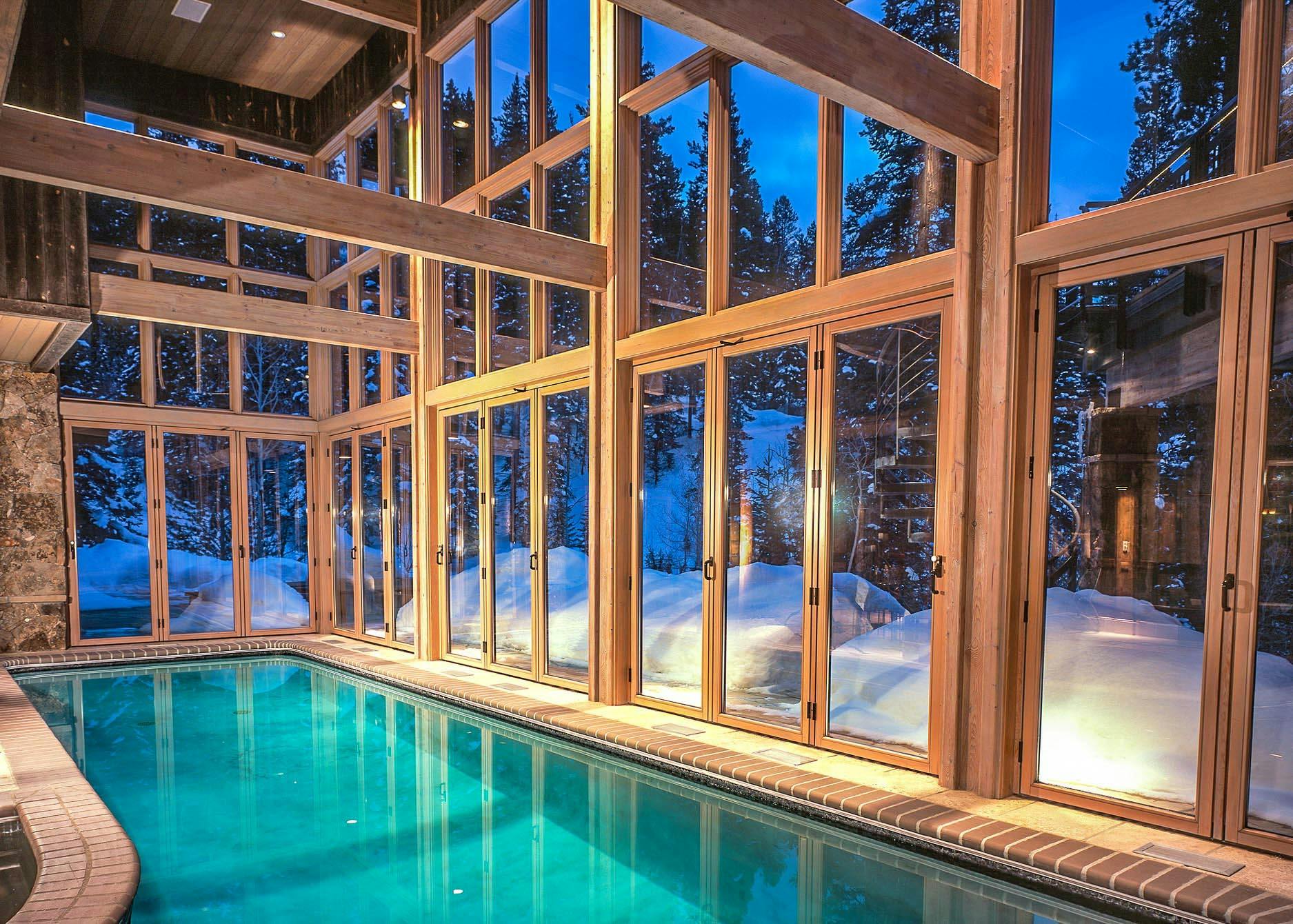 There is no need to completely give up your pool during winter with operable glass walls. This Steamboat Springs residence in Colorado has built and insulative barrier of glass around their pool to allow poolside recreation through the snowy cold season. The powder coated frames of multiple SL70 systems mimic the wooden frames of the clerestory windows above and blend in with the naturalness of the winter forest outside.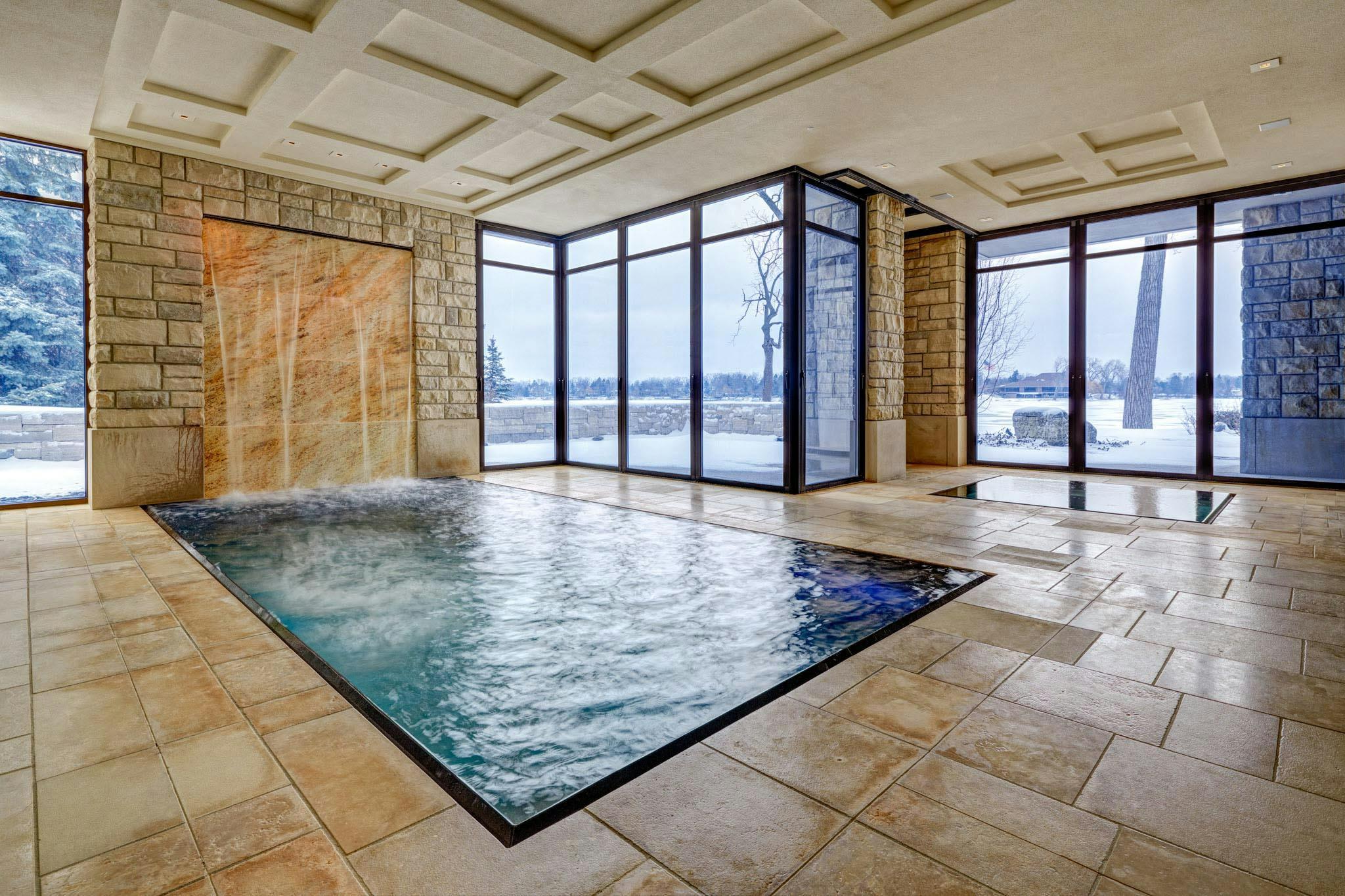 A four-season pool house is a must for a five-star residential retreat. This West Bloomfield pool house in Michigan maintains a relaxing at-home aquatic center with multiple water features and a brick-framed waterfall. Multiple configurable HSW60 sliding glass walls protect interiors from cold winters and completely open up the space to indoor/outdoor recreation in warmer weather.
Final Thoughts
Ready for the holidays? We certainly are, but most importantly, NanaWall is ready to offer weather performing design solutions to assist in creating the perfect at home winter getaway. Insulating features like thermal breaks and triple glazing ensure interiors retain warmth and comfort even in coldest environments. Get ready for the perfect winter vacation from the comfort of your home.
Learn more about the thermal attributes of operable glass walls and how to leverage these design solutions in our Cold Weather Climates resource page!