Embrace Health and Wellness in Your Home with Operable Glass Walls
By NanaWall Systems, February 23, 2023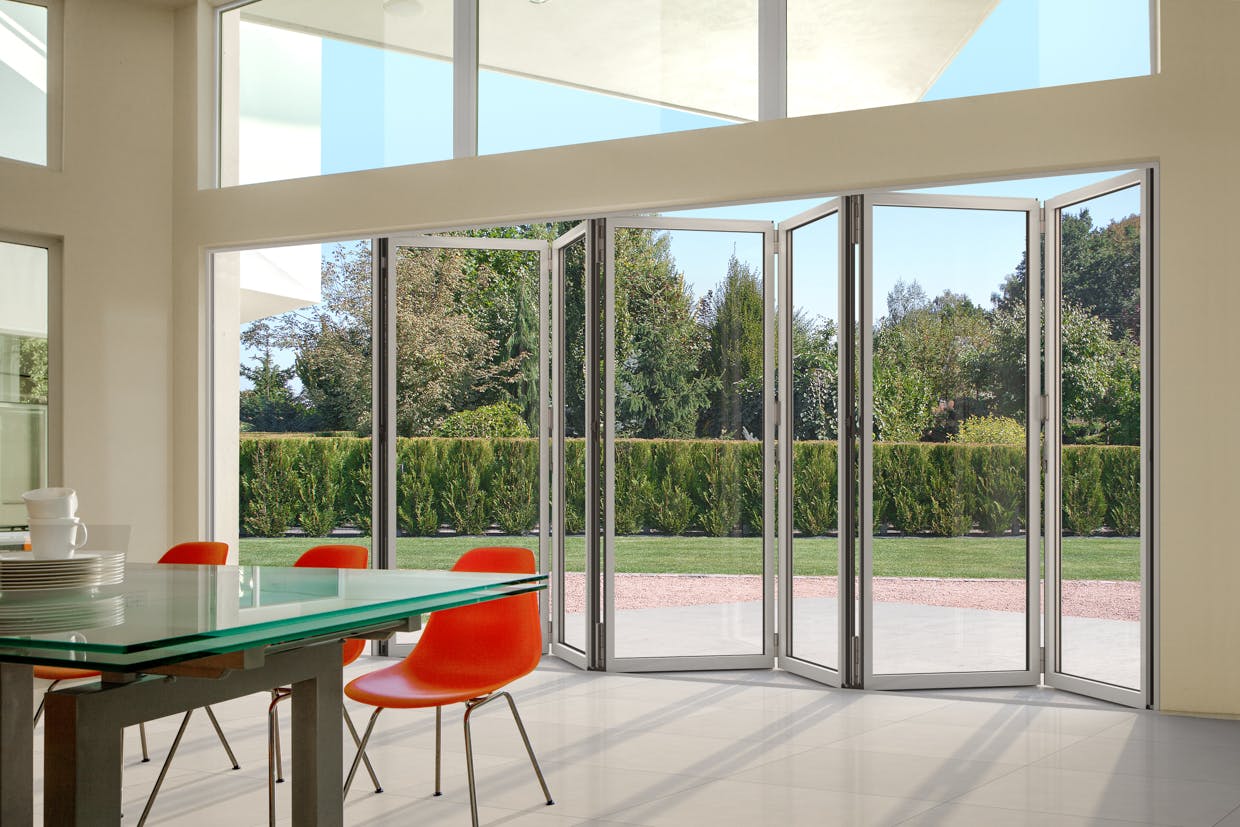 Over the past couple of years, health and wellness initiatives have influenced the way we live our everyday lives—from the food we eat to the way we design our homes. Now, as the weather begins to warm, there is no better time to open our homes to the health and wellness benefits of the outdoors like natural light and fresh air ventilation. But how exactly can we make our homes more "healthy?" Flexible wall openings, like those facilitated by operable glass walls, offer a quick and aesthetically pleasing enhancement that embraces the outdoors and all its health benefits. These moveable glass wall systems offer the flexibility and performance needed to take our wellbeing to the next level all in the comfort of our homes.
Embracing Health and Wellness with Operable Glass Walls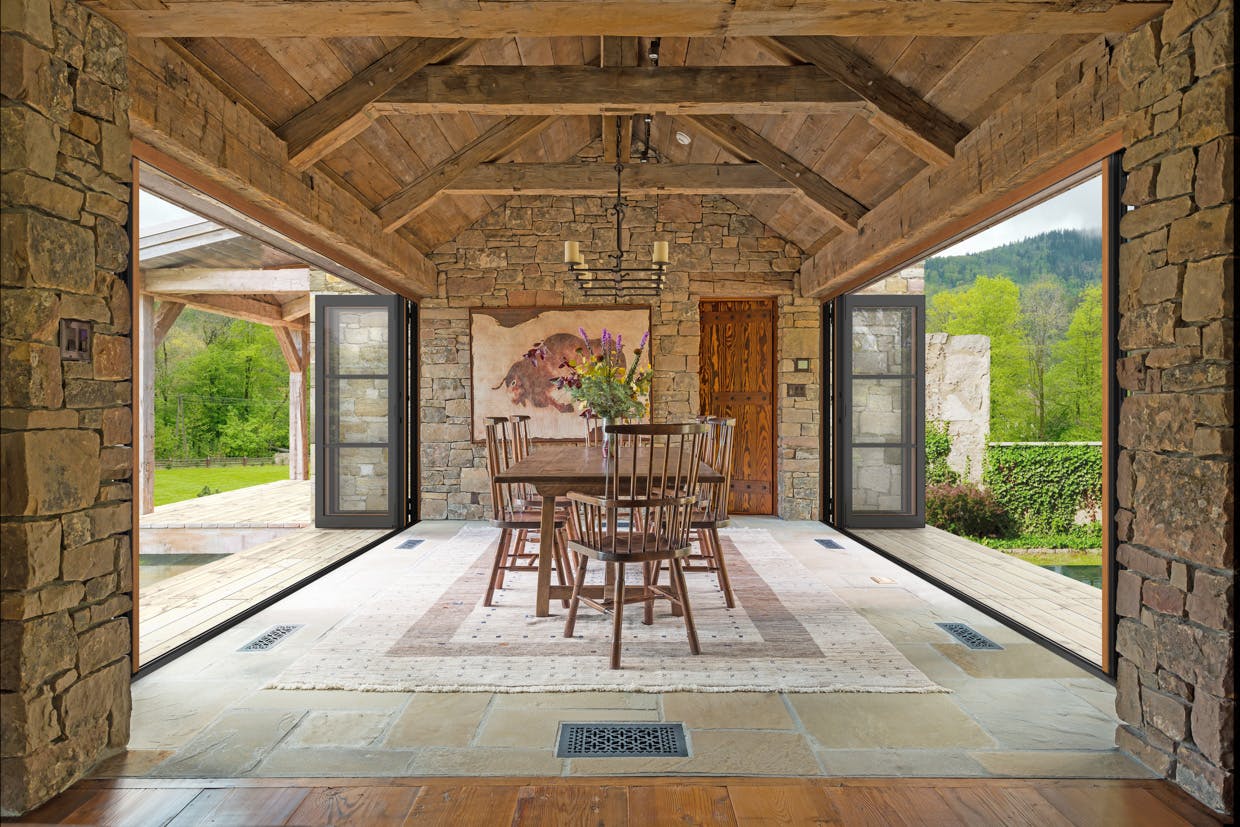 The Sudden Rise of Health and Wellness in Home Design
At the height of the Covid-19 pandemic, our homes became the central hubs of everyday life. While dining tables became home offices, living rooms became classrooms, and ADUs makeshift fitness rooms. Health and wellness became a top priority, both physically and mentally, and residential design was quick to adapt by prioritizing the outdoors. Suddenly, outdoor living spaces like patios and backyards became the best room of the house where we could enjoy meals al fresco and safely host our closest friends and family amidst social distancing mandates. At the same time, design experts were already implementing flexible architectural solutions like operable glass walls to facilitate these indoor/outdoor lifestyles.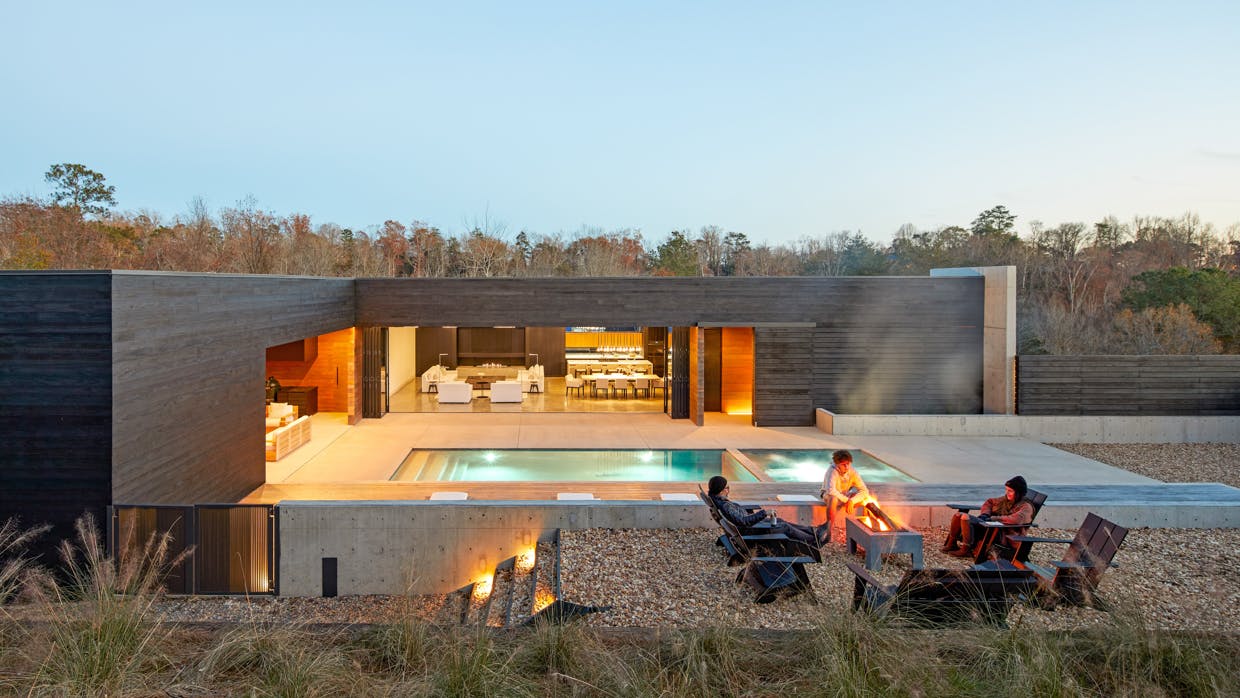 Embracing Biophilic Design and Its Health Benefits
Biophilic design aims to maximize a building's connection to the natural environment while enhancing the human-nature relationship. A simple way to accomplish this is by creating seamless indoor/outdoor thresholds and by implementing natural elements indoors. Living walls, potted greenery, water fountains, and expansive fenestration that optimizes sunlight are common ways to bring the outdoors in. Natural materials like wood and stone grew in popularity to achieve a more authentic immersive experience and operable glass walls were used to create wide openings to outdoor living spaces. Suddenly, homeowners could change their indoor environments on the fly and embrace the benefits of sunlight, fresh air ventilation, and beautiful landscapes.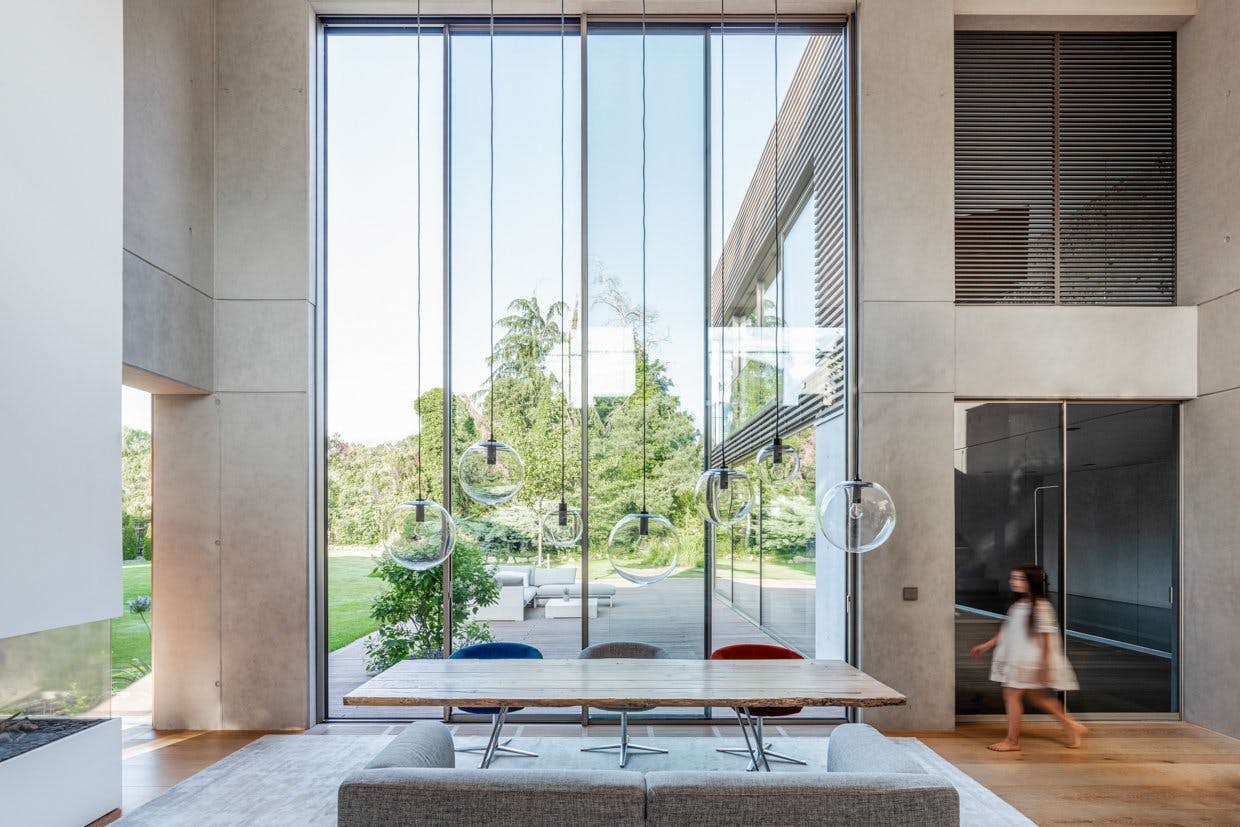 The Benefits of Natural Light and Mental Wellbeing
It's no surprise that biophilic design embraces the use of expansive fenestration to maximize the amount of sunlight being filtered into residential spaces. Increased exposure to natural light has been proven to increase our moods and improve overall mental health. According to a recent study, we spend more than 90% of our time indoors, which can lead to depression and other deficiencies in the body. Large fenestration like NanaWall moveable glass wall systems maximize sunlight to naturally brighten interiors while increasing mood-boosting serotonin levels in the body. Thinner frames allow for larger glass panels that optimize transparency and indoor/outdoor connection.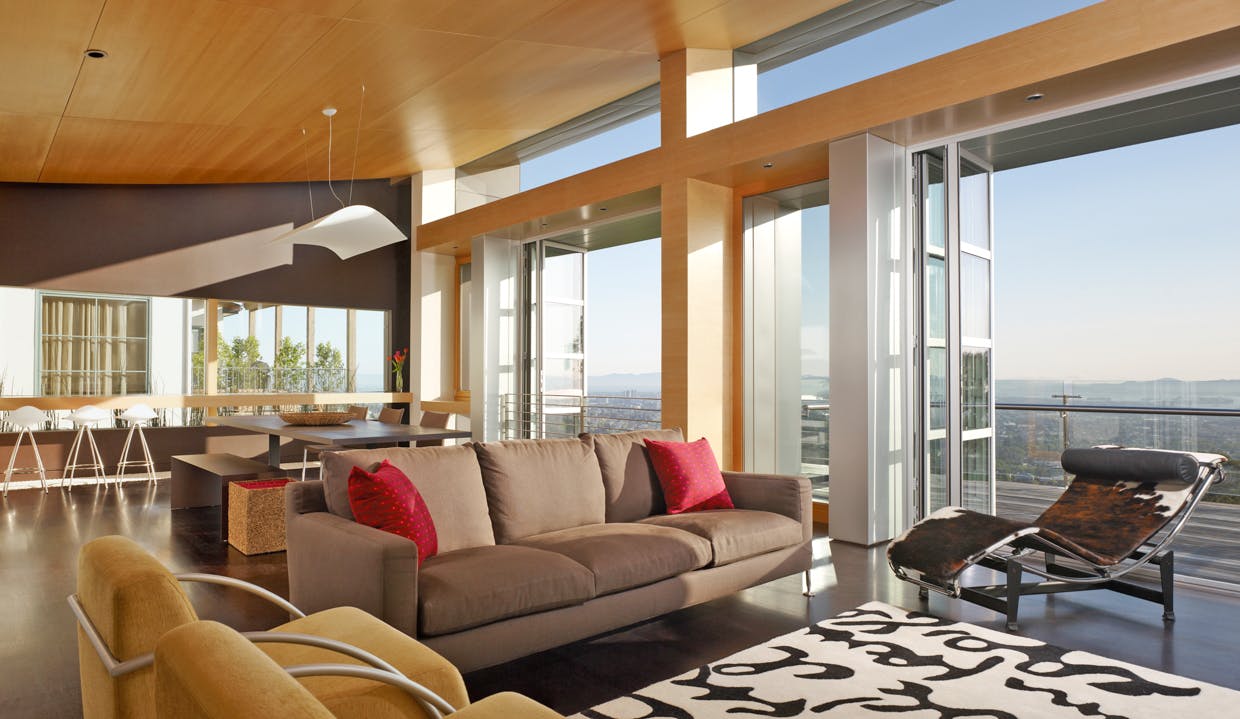 Cleansing Interiors with Clean Air and Fresh Ventilation
Fresh air ventilation is essential when it comes to purifying interior living spaces and getting rid of harmful toxins commonly found in stagnant air. Opening the windows to let in fresh, natural air also diminishes the dependence on air conditioning systems that recycle the same air all while increasing energy bills. Operable glass walls facilitate wide openings that create an efficient cross-ventilation system throughout the home. In the kitchen, moveable glass wall systems also help to flush out unwanted cooking odors while facilitating seamless transitions to outdoor dining and entertaining spaces. The indoors and outdoors practically become one, allowing for a fully immersive experience with nature and its plethora of health benefits.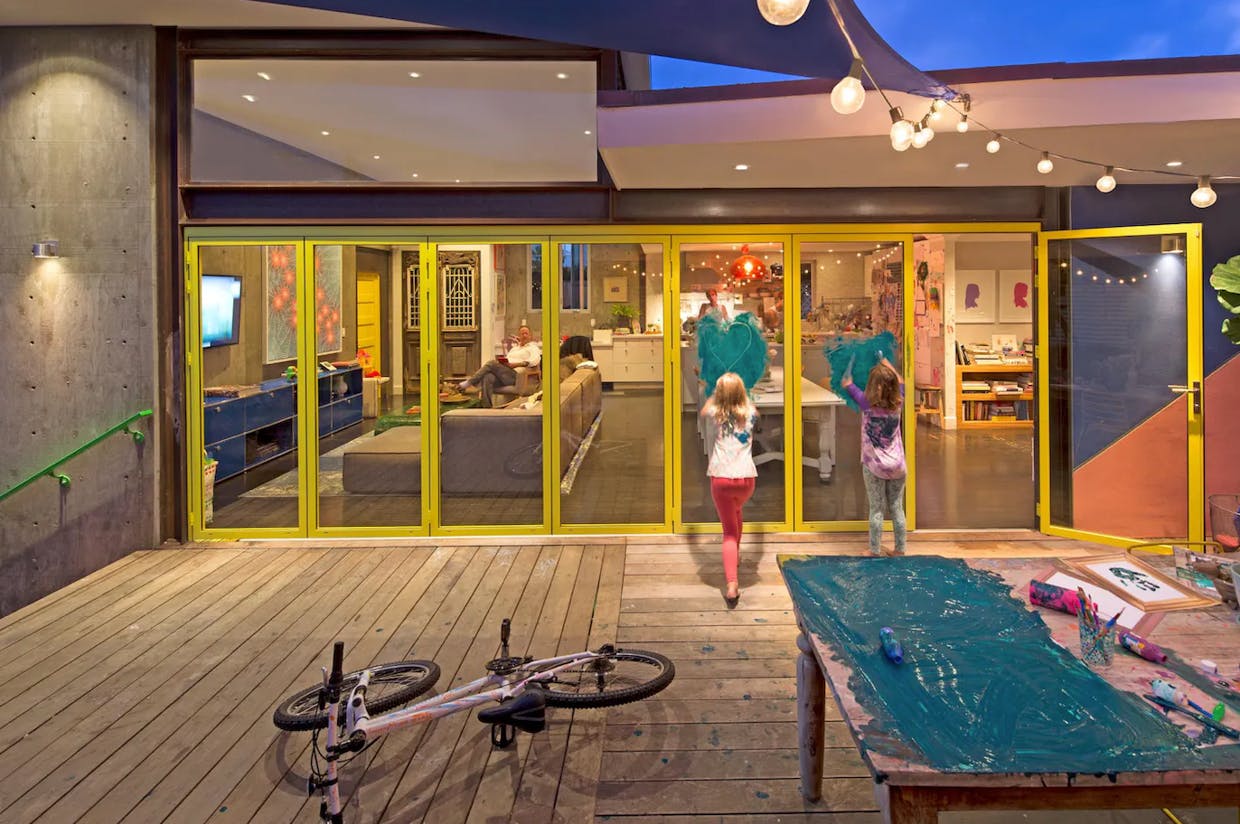 Adding Color to Enhance Moods
Did you know that color choices within your home also play a role in managing your mood? Muted neutral tones offer a sense of calmness and relaxation, ideal in areas like the living room or bedroom where we often go to relax after a long day. Brighter, bolder hues like greens and yellows are a great choice in dynamic living areas like the kitchen to immediately brighten and energize moods. Did you know that you can also implement color in your operable glass walls? The barely-there frames of NanaWall moveable glass wall systems can be specified with over 200 powder coating options—from Traffic Purple to Emerald Green!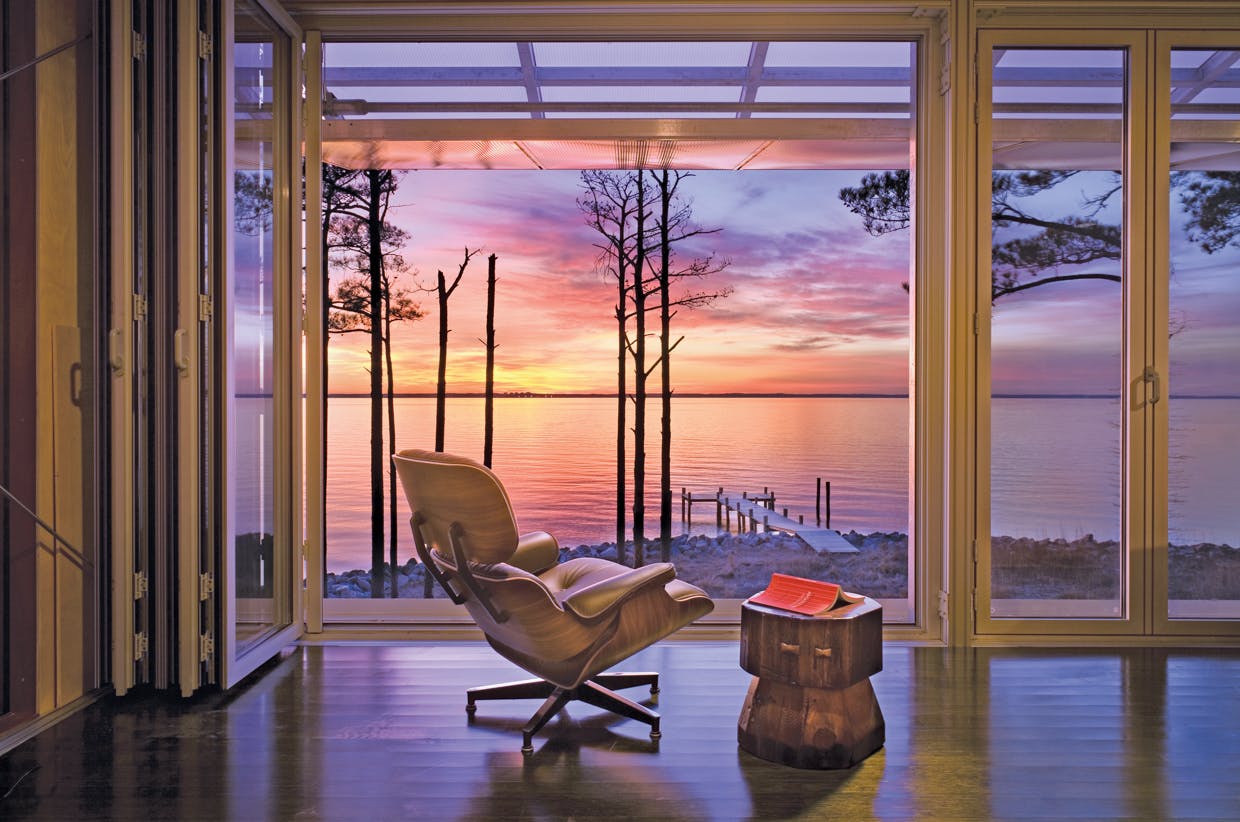 The Customizable Nature of NanaWall Operable Glass Walls
NanaWall systems are customizable to the needs of every project, aesthetic, and lifestyle. Choose between folding, sliding, and minimal sliding glass wall systems depending on your space parameters and lifestyle. In addition, these flexible design solutions can be specified with aluminum, wood, or clad frames to best match your preferred home aesthetics. For maximum flexibility, panels can stack either inside or outside of the opening with swing doors for quick transitions when the systems are closed. For advanced weather protection, NanaWall offers single, double, and triple glazed glass to maximize insulation in any climate. Did we mention you can also customize matching fixed windows?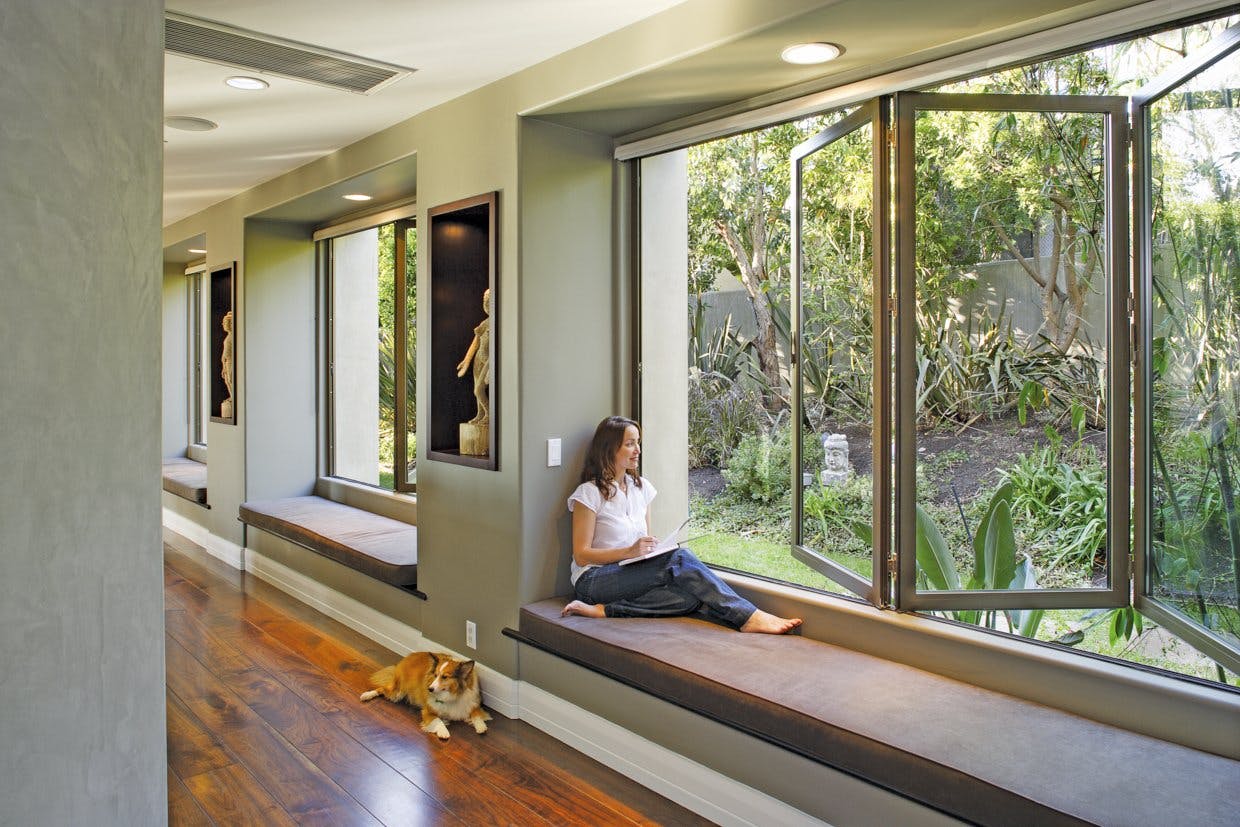 Final Thoughts
Enhancing your home to meet your health and wellness needs is easier than you might think. You don't need to spend large amounts of money on extensive home improvement projects to reap the benefits of the outdoors. Operable glass walls can significantly improve indoor atmospheres by inviting fresh air ventilation and sunlight to naturally cleanse our homes while maximizing space and offering advanced weather protection. NanaWall moveable glass wall systems are independently tested at accredited labs for air, water, structural, forced entry, and sound control with excellent results. So, if you're all about health and wellness, consider reinventing your indoor living environments to match your lifestyle and improve the health of yourself and your family.
Discover how other homeowners embrace health and wellness with NanaWall operable glass walls in our extensive gallery of projects!