Home Improvement Redefined: Work, Wellness and Comfort
By NanaWall Systems, May 13, 2020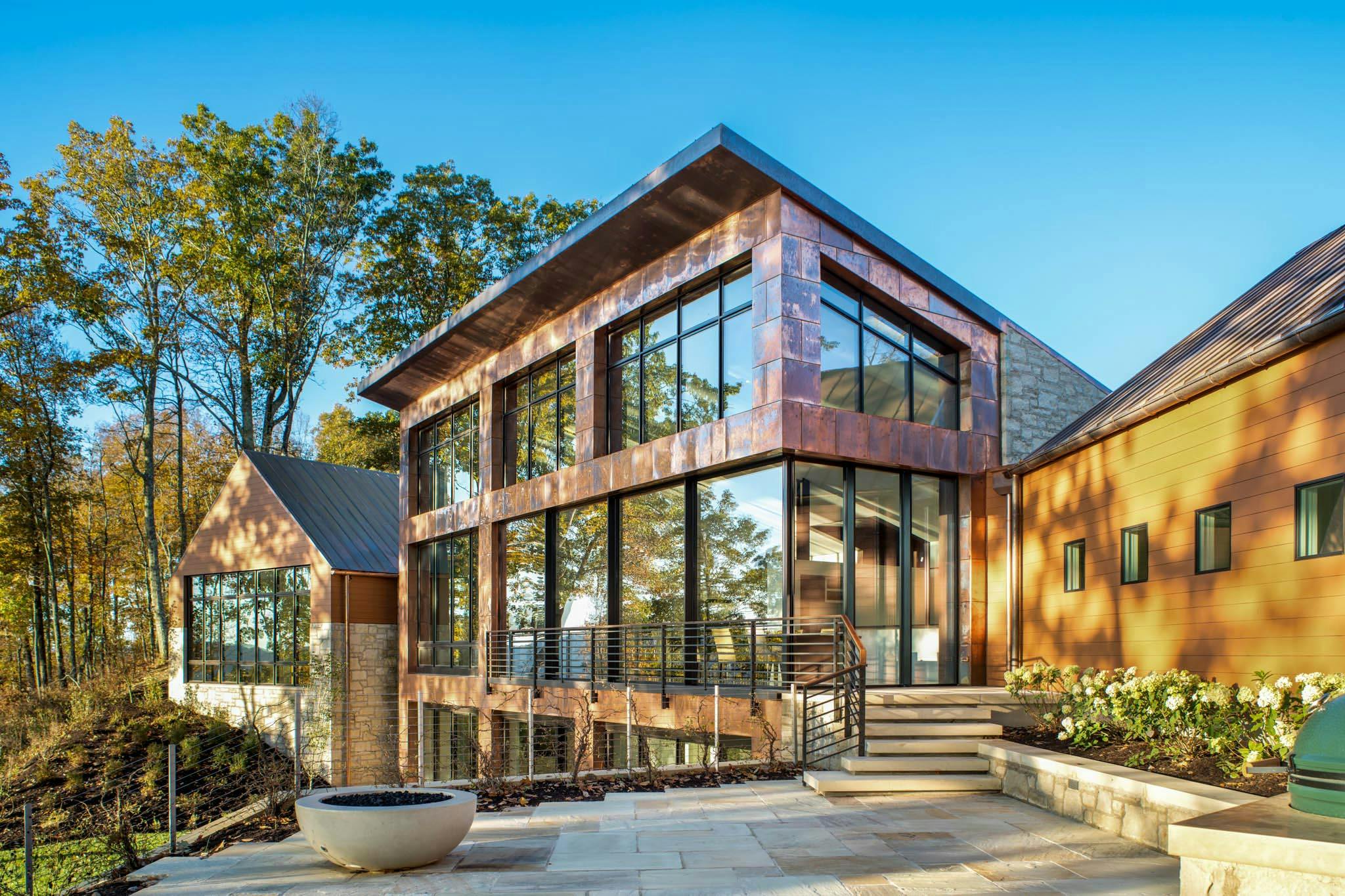 New perspectives on health, wellness, and comfort have redefined home improvement efforts with a major shift towards accommodating prolonged indoor living. Domestic environments will see major changes with additions like offices, homeschooling spaces, smart technology, and architectural add-ons with the ultimate goal of transforming simple homes into well-equipped shelters. The indoor/outdoor experience, with its long list of health benefits, has become a necessity rather than just a trend. Already, people have begun to make minor renovations to improve their quality of living indoors and home improvement endeavors will continue as we attempt to adapt to a new normal.
Simple Home Improvement Renovations
Pantries are getting bigger to increase space for stocking food essentials, guest bedrooms are being converted into home offices and classrooms, and kitchens are being accommodated for al fresco dining. These are some of the small-scale, do-it-yourself renovations that do not require hiring contractors or excessive spending. However, with biophilic design highly on the rise, the addition of large windows and folding glass walls will most likely top home improvement projects as homeowners seek the indoor/outdoor experience. The movement of air, how it enters and exits the home, will play a key role in overall layout and products chosen.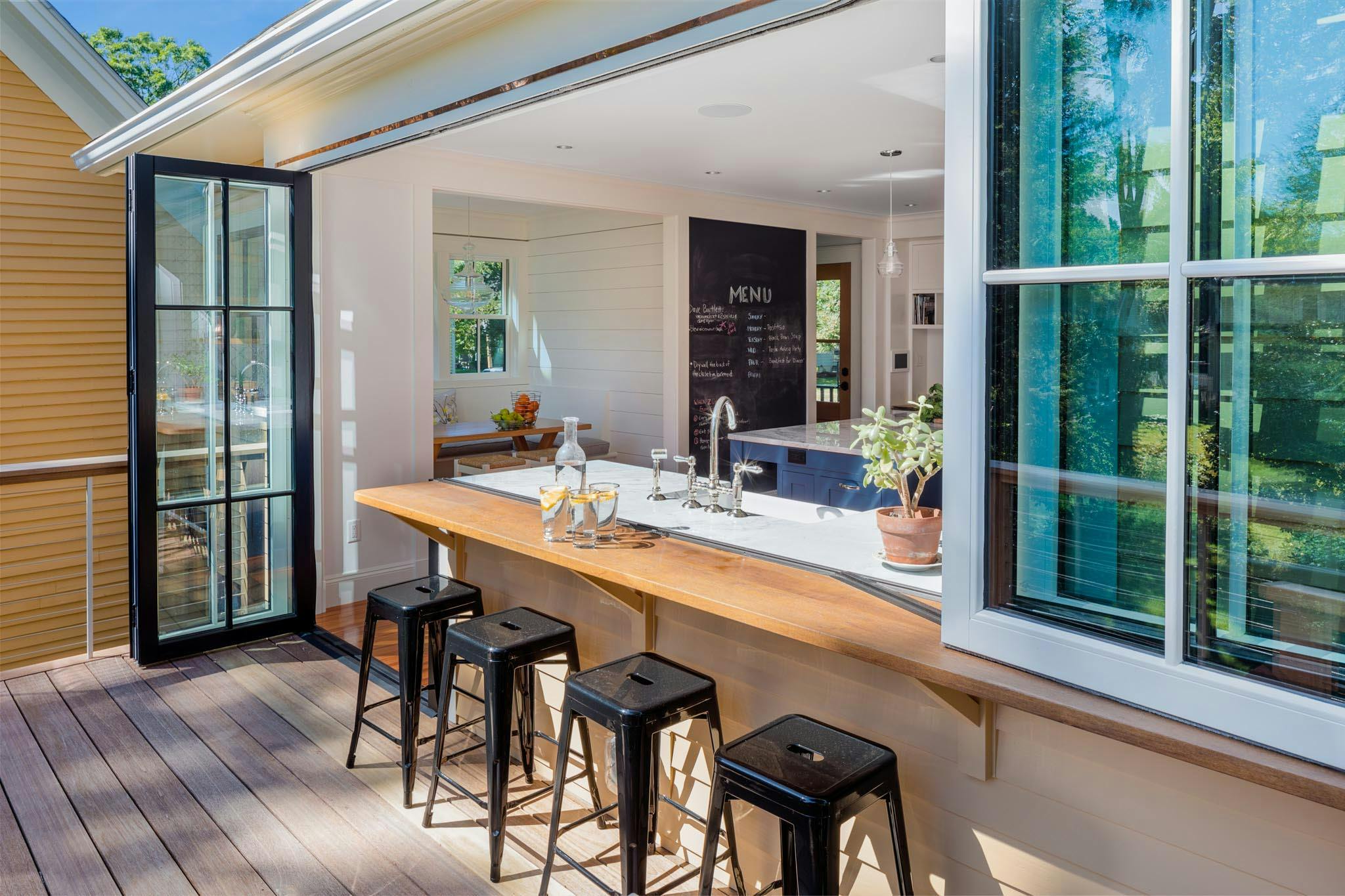 Health and Wellness
Stress relief, fatigue reduction, and increased productivity are just some of the benefits of biophilic design. Whether it be open concept rooms, bigger windows, or acquiring an abundance of house plants, minimal changes around the house can positively improve overall wellness. Going forward, home improvement efforts and residential architecture will focus on solutions that support healthy lifestyles.
A unique architectural style that illustrates this concept are breezeway homes. Featuring a hallway that allows the passage of air between two structures, this distinctive feature focuses on accommodating high winds and aeration, but it also excels in providing the indoor/outdoor lifestyle. Folding glass walls tend to be featured on parallel openings and provide the flexibility needed for these spaces. The area in between can be transformed into a protected outdoor multipurpose area that can be easily opened of closed to the elements. This principle has been brought indoors into the breezeway home design below.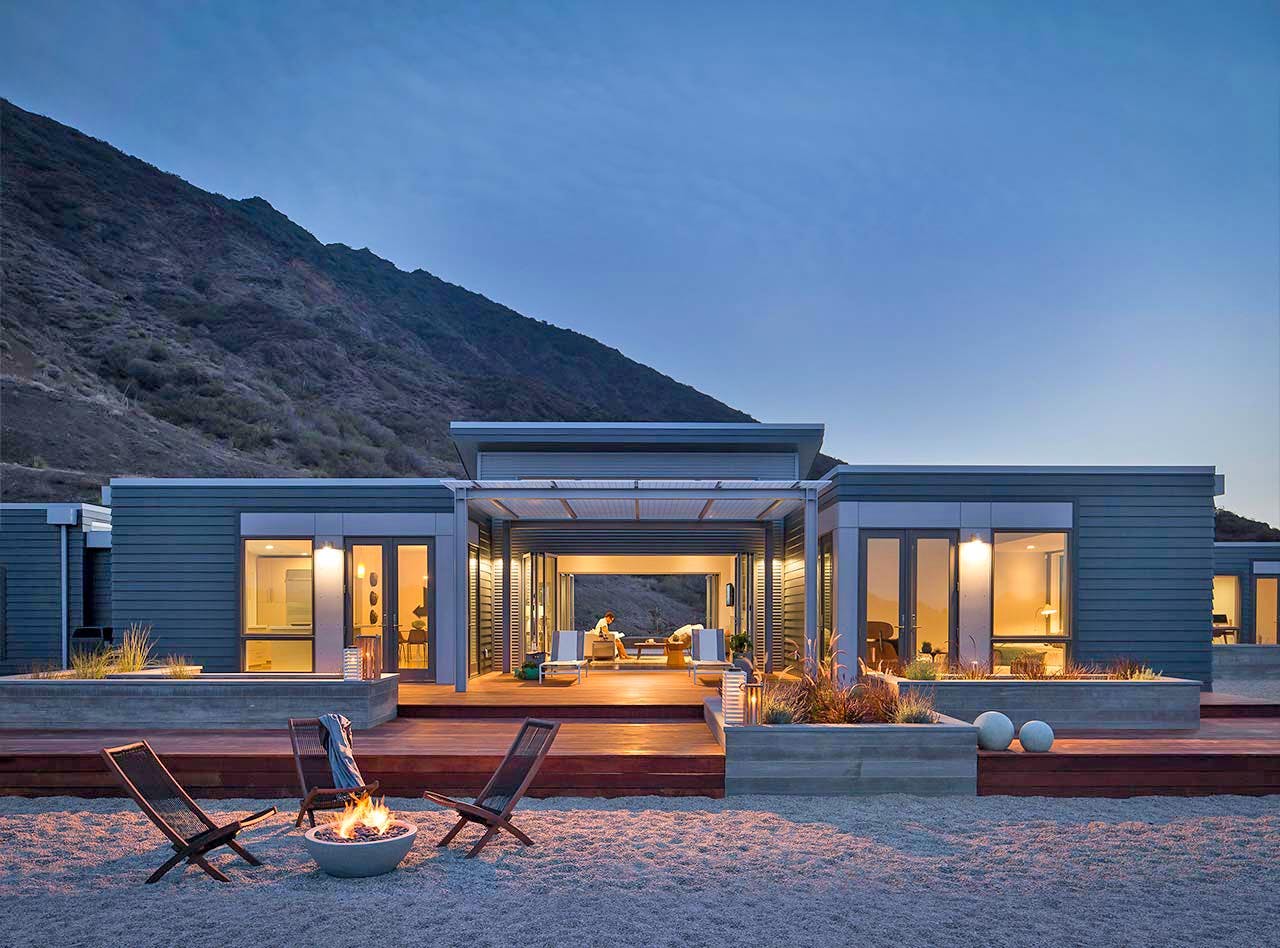 Flexible Rooms
If we held a poll, we would not be surprised at the amount of people whose dining rooms were transformed into offices from nine to five. Those with extra space may enjoy the luxury of a dedicated office that was once a guest room or storage area. This luxury, however, may soon become a necessity as employees shift to working from home. Flexibility will become key in future homes and renovations will place a focus on innovative solutions that will facilitate the at-home experience. Folding glass walls, when utilized in indoor applications, can provide the flexibility needed to adapt to indoor living. For those working from home, sound control may become more prominent, especially with children around. NanaWall boasts an assortment of products with up to STC 45 ratings with the ability to block unwanted sounds from obstructing focus.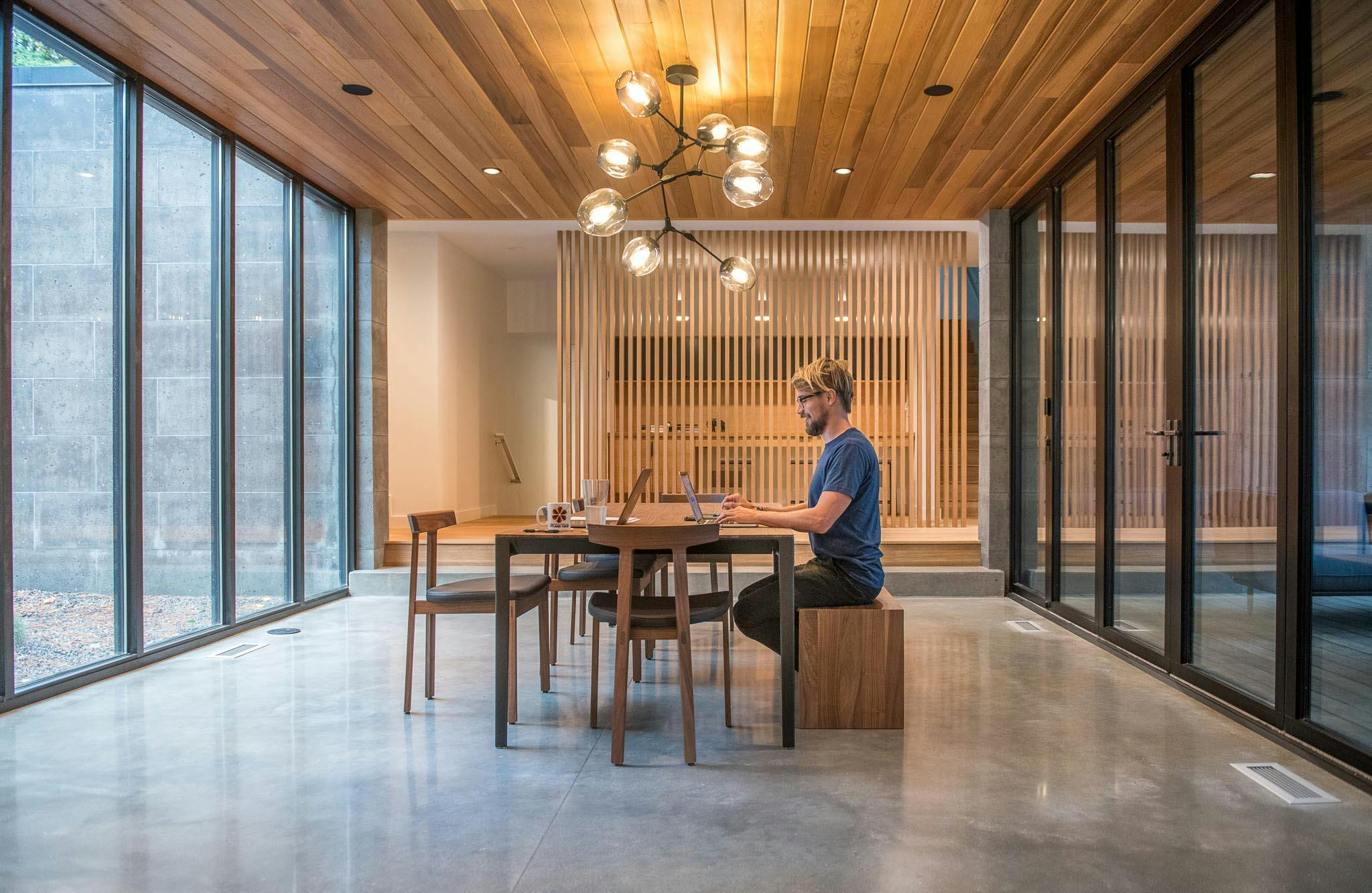 Homeschooling Spaces
It is difficult to homeschool when kids have the distraction of electronics, siblings, pets, and toys readily available to them, so having a dedicated space in the house without these distractions may facilitate the experience of learning from home. Children learn best in bright and airy environments while outside play increases their awareness and overall health. Home improvement efforts will not only be focusing on providing environments where kids can be taught but also on the concern of health and wellness in education. Folding glass walls can provide easy ingress and egress from the house to the outdoors along with a long list of other innovative features. Children will benefit from having an open concept classroom with natural light and fresh air constantly filtering through the opening. When closed, these transparent walls allow parents to keep an eye out on children playing outside.
Learn more about the importance of indoor air quality here.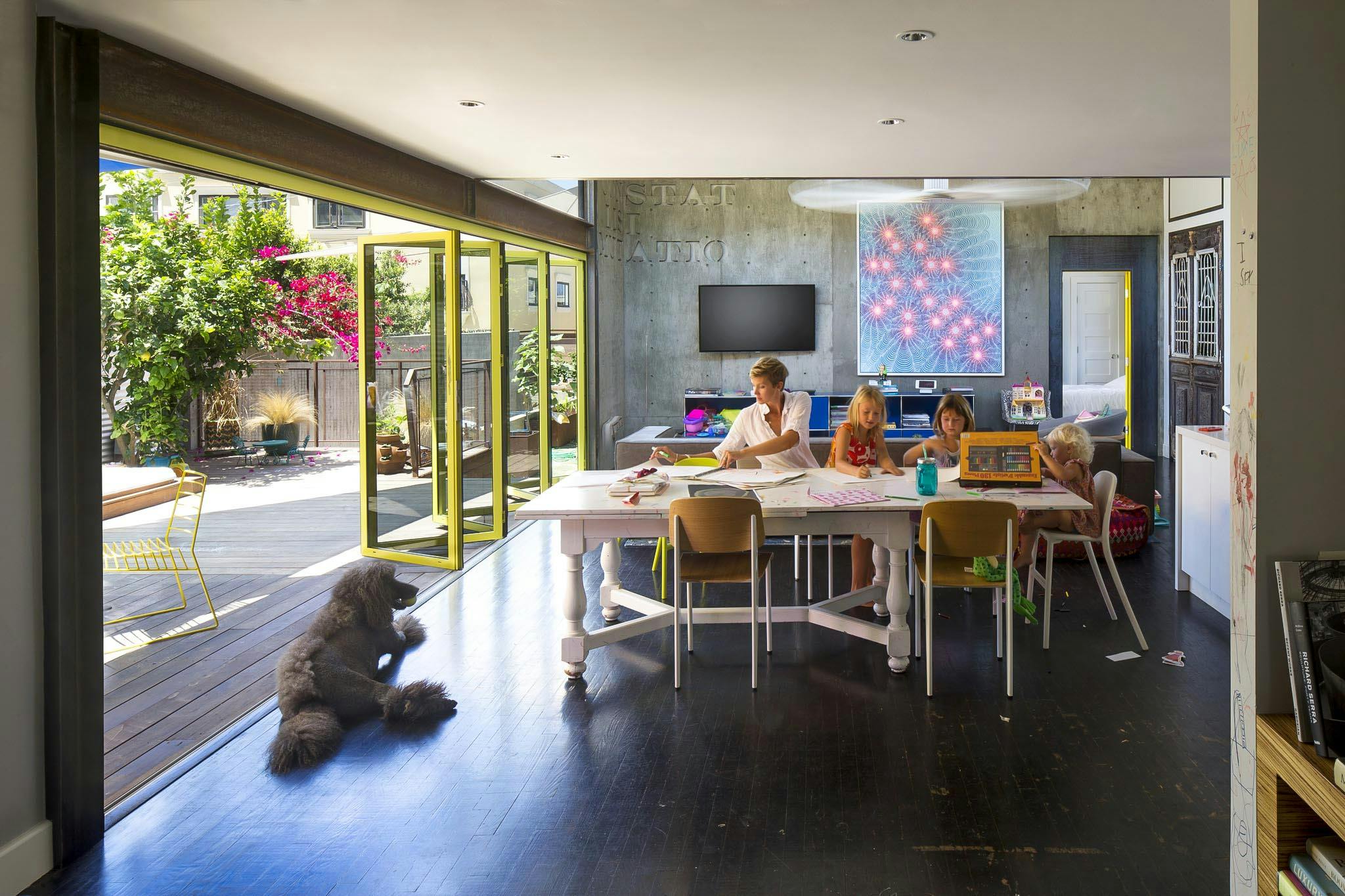 Final Thoughts
Home design has always adapted to the new needs and requirements of evolving lifestyles. As domestic environments shift to accommodate health, wellness and comfort, so will the way homes are built and renovated. Homeowners will seek flexibility for rooms to transform into home offices or classrooms and the indoor/outdoor experience will become top priority. These and more efforts will revolutionize residential design and innovative products like the next generation folding glass walls can provide the solutions needed for the ultimate stay-at-home experience.
Prepare for your next home improvement project and explore the many ways folding glass walls can redefine your stay-at-home experience at NanaWall's Residential Applications gallery!