How an Urban Multifamily Building Can Differentiate and Attract Housing Seekers
By NanaWall Systems, June 19, 2019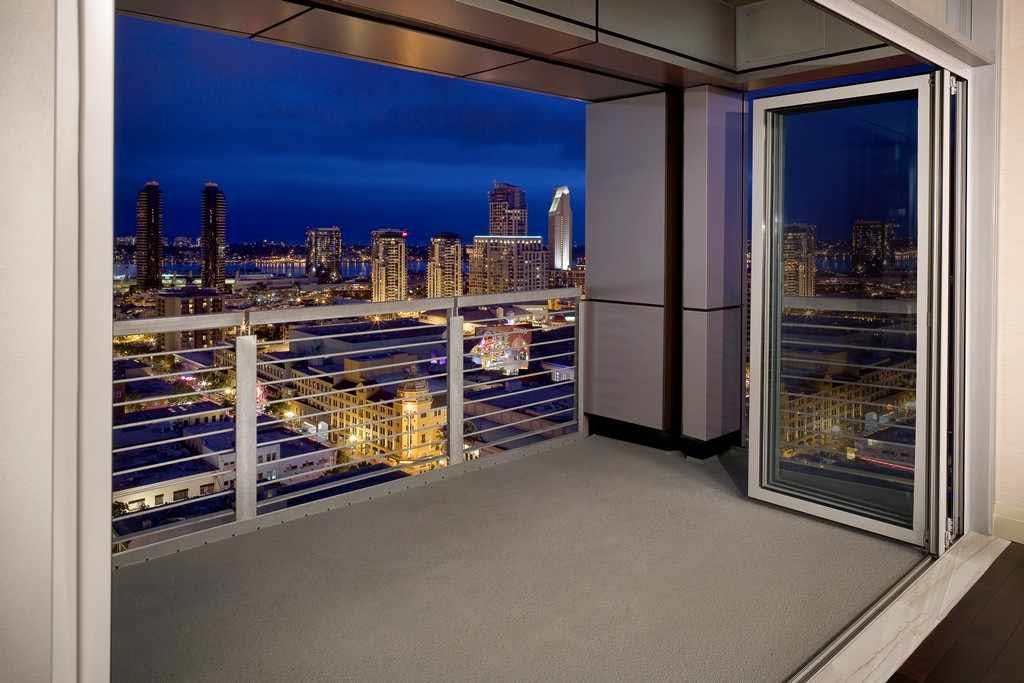 Figure 1: An open NanaWall system providing a city view of San Diego.
Multifamily living has become a popular option for housing seekers over the last ten years. Following the 2008 recession, spending on multifamily living has drastically outperformed spending on single-family homes.
A multifamily building is "a building designed to house several different families in separate housing units," according to BusinessDictionary. In these buildings, families own individual living space in the building, but amenities such as lounging areas, pools, garages, and more are shared. Townhouses, duplexes, triplexes, or mixed-use buildings all fall under the category of multi-family housing, but the most popular is apartment buildings. In 2017, apartment complex construction hit the highest level in 20 years.
Apartments are a great investment for owners and the benefits are attractive to housing seekers too. Owners can rent out many individual units at a time, which is a profitable business. Meanwhile, the rental agreement appeals to housing seekers because it is less of an initial investment than a single-family home.
For a growing city, apartments are an efficient use of space because it provides housing to many families with a small ground area requirement. Meanwhile, occupants appreciate the convenience of urban living because it's close to work and entertainment. The benefits of living in a multifamily building appeal to all ages. However, the urban location of apartments, combined with the low investment of monthly renting, attracts young professionals the most. Flocks of young professionals live in urban apartment buildings, however now there is competition.
Many multifamily building owners are starting to give up on the prime urban real estate and build multifamily buildings in suburbs instead. But it's hard to argue that the urban setting is best suited for apartments. The question that apartment owners are asking is: how do we differentiate ourselves and best attract the housing seekers?
To attract the best occupants at the top dollar, apartment complexes must find competitive advantages. Outside of location, building design and amenities are the way to attract occupants to a multifamily dwelling.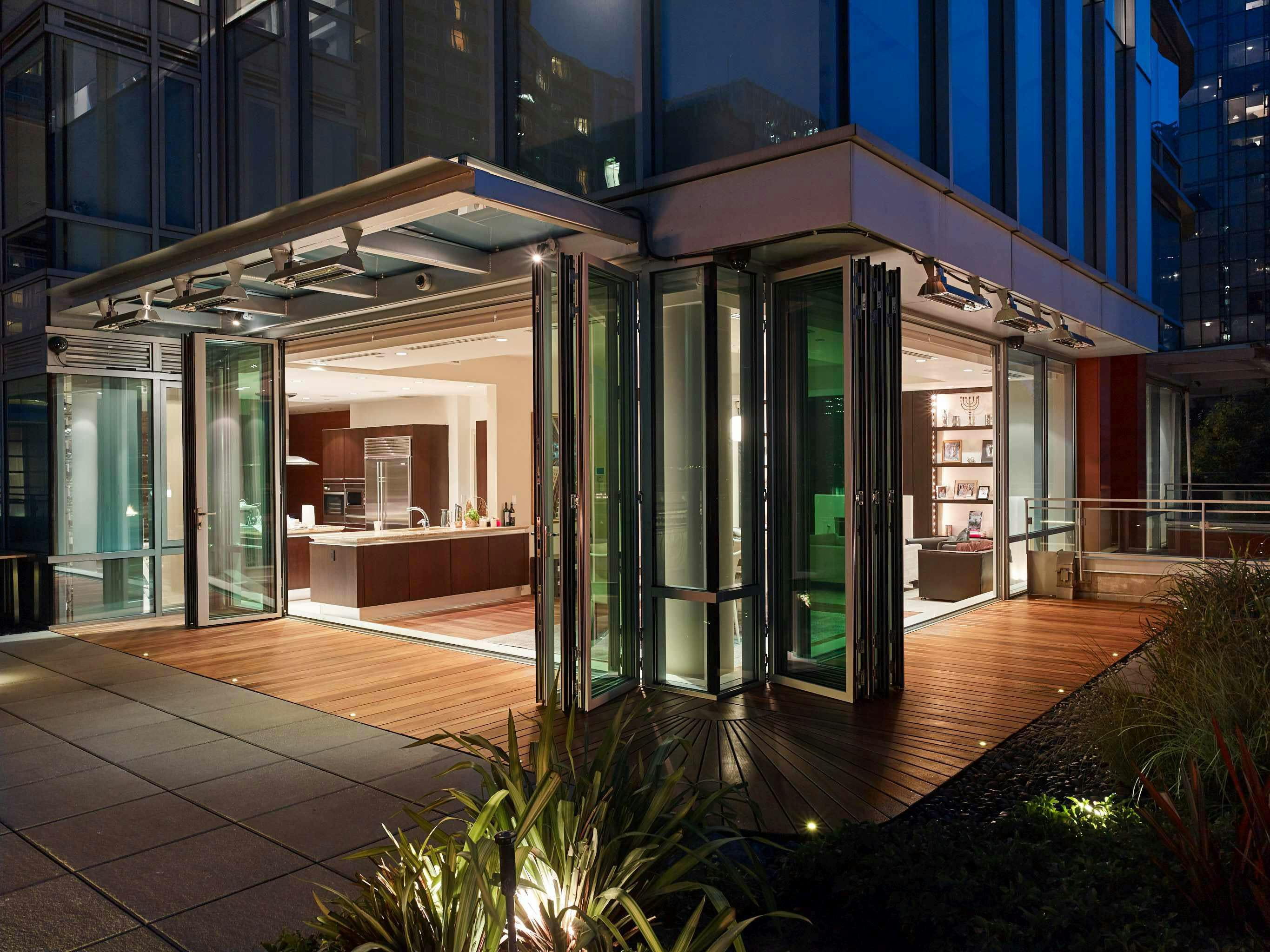 Figure 2: This shared area has two NanaWall system openings that connect city dwellers with nature.
Tips on how a multifamily building can attract young professionals
It's no secret that amenities are how apartments stand out to buyers. Most multifamily buildings offer clean, well-designed rooms so they must break away by throwing superior amenities into the package. Now apartment owners are battling it out in the so-called "amenity wars".
When housing seekers look online for a place or see a sign outside, they typically don't stop when it plainly states the square footage of a room that's available. However, if it reads: "weekly cooking classes, fitness classes, and pet-care services included," or something of that matter, it becomes worth a look. Flashy amenities are sure to attract housing seekers and capitalize on shared space.
Know your Target
A multifamily building can cater to a variety of ages, which is great for owners because there is a larger market, but it also presents a difficulty. Different aged people have different needs, which makes the amenities strategy hard to balance. By focusing on a specific target, a multifamily building can personalize and offer services specific to its ideal renter. For example, an urban apartment can better market to young professionals by offering extra services that meet the needs of their specific lifestyle.
For young adults growing up in an age of technology, convenience is everything. The priority is for people to have convenience built into their workdays, which starts with transportation. The most marketable urban apartment buildings are in great locations near public transportation. Ones that aren't as fortunate with location should offer bike storage and organize Uber and Lyft pickups in a central, easy-to-find location. Another basic need that apartments can provide is the ability to work from home. Free Wifi and communal work areas, even business centers, make that possible.
Other ways to offer convenience to young adults are cleaning services, pet care services, and shipping and delivery services. While convenience is the selling point, fun shouldn't be ignored. Be sure to weave social elements into the complex.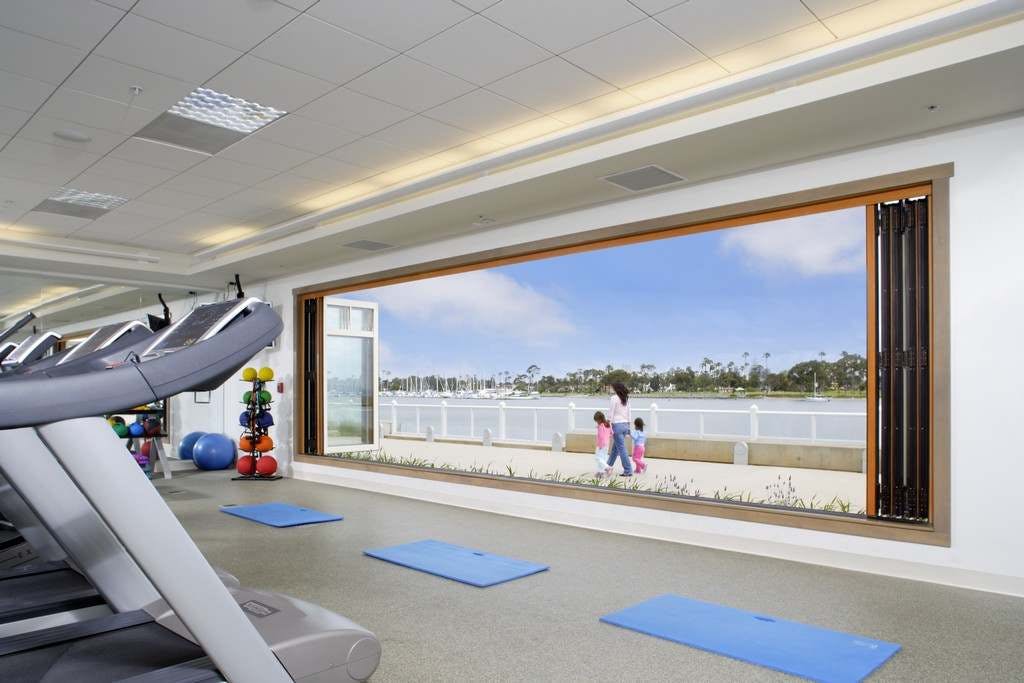 Figure 3: An opening in a fitness area improves indoor air quality through natural filtration.
Weave in Wellness by using the Outdoors
There's a growing environmental movement to bring wellness to building inhabitants. The EPA and building community learned that indoor air quality is generally poor and people want that to change. Multifamily buildings are acting on this trend to attract housing seekers and provide a healthy place to live.
Wellness starts with multifamily building design. To improve the indoor air quality of an apartment, create more natural ventilation by installing windows or wide glass wall openings. However, wellness isn't merely about the physical aspects of health; it's also about mental health. There is an emerging building design principle that helps occupants find mental wellness: biophilic design.
Biophilic building design incorporates natural elements to boost moods and reduce stress. It employs strategies such as daylighting, providing unobstructed views, filtering in fresh air, placing plants inside, and connecting occupants with the outdoors. Apartments that follow this design principle will set themselves apart and keep renters feeling good.
NanaWall opening glass wall systems not only help with ventilation, but they instantly connect inhabitants with the outdoors. Using a wide opening in an amenities room gives people a feeling of being in nature, which city folk long for. Having a connection with nature is simply part of living a healthy urban life.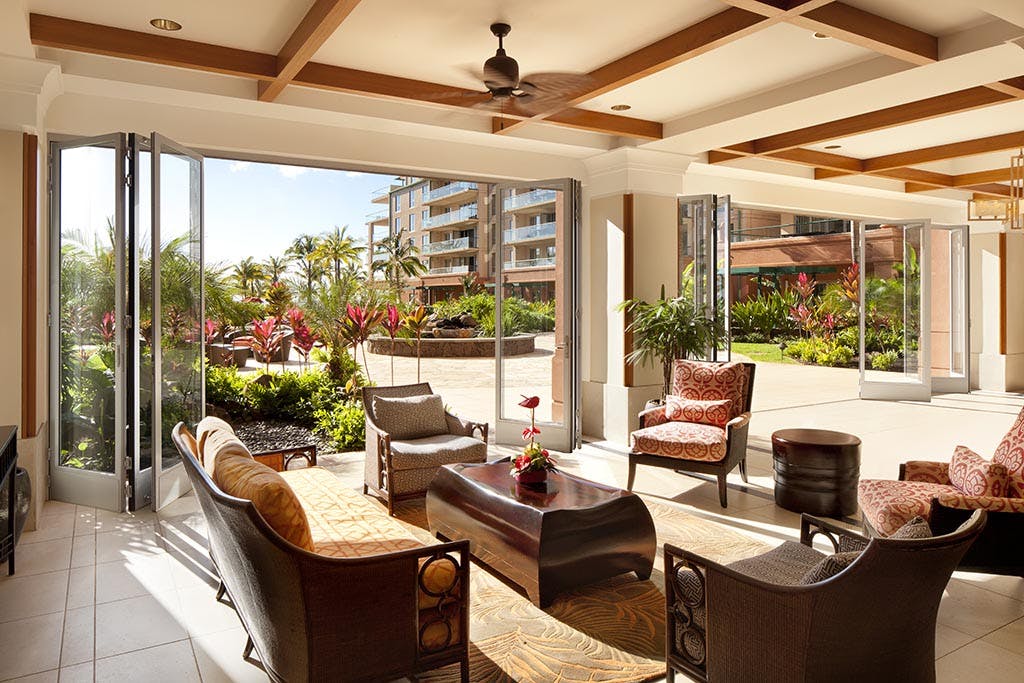 Figure 4: An amenities floor that prioritizes biophilic design.
Multifamily buildings can also implement wellness by offering health services. Fitness rooms are great, however, every complex has one now. To stand out, an apartment needs to offer a fitness service that is as good as the most popular fitness fads out there. Young adults spend a lot of money on workout classes – spinning, personal training, yoga, etc. – and a standard gym won't garner much attention. A more personalized class experience should.
To further promote a lifestyle of wellness, apartments need to think of destressing options. Biophilic design is a strong option, but to go above and beyond consider a spa service. Spas help people relax and give the appearance of luxury that is marketable.
Lastly, young adults want to live healthily, but only when it's convenient. An in-house café or restaurant that serves healthy, fresh foods is a great idea to connect with that target market and display dedication to occupant wellness.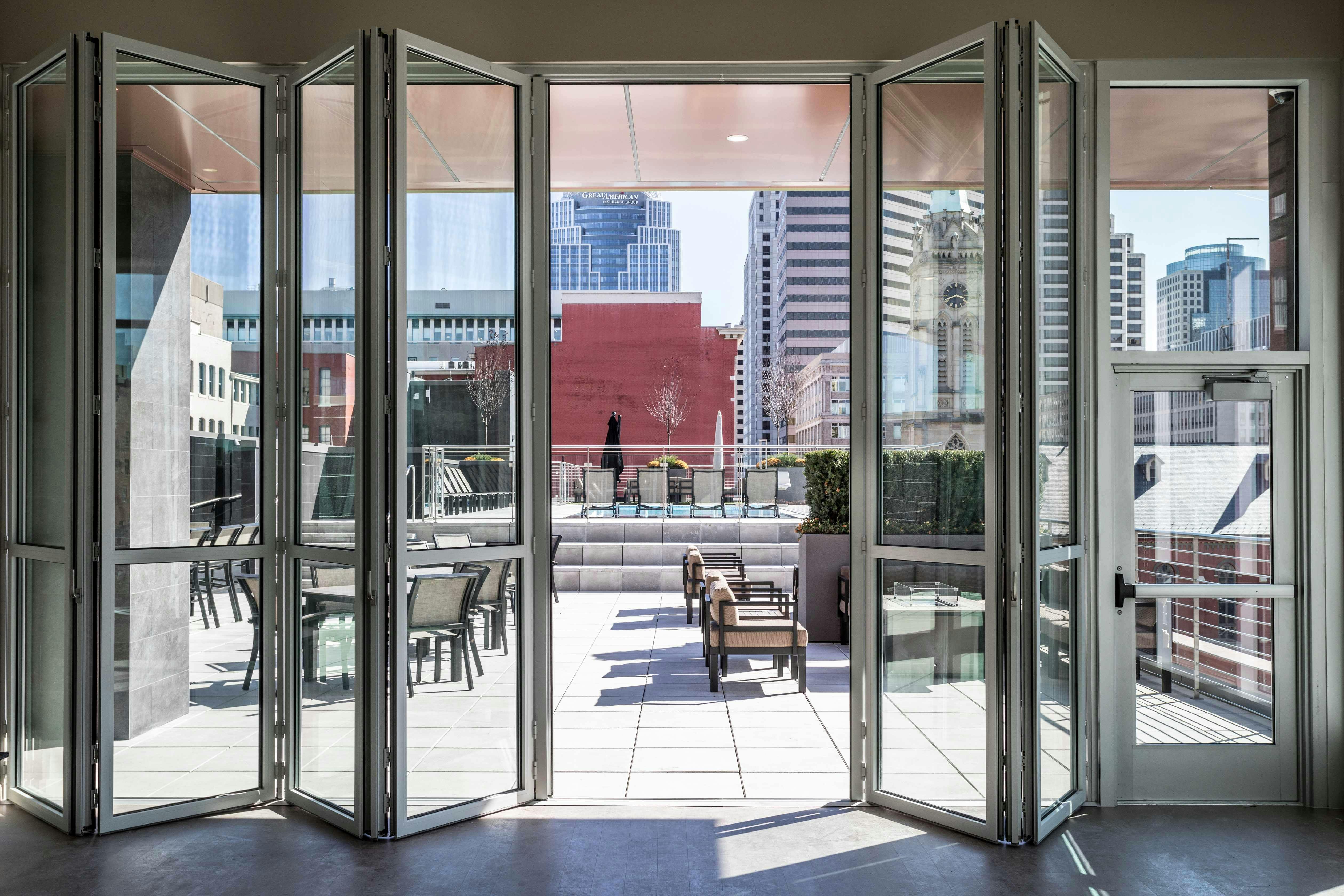 Figure 5: Walking through a NanaWall system onto the roof of a mid-rise.
Go Above and Beyond – on the Roof
The rooftop is often an underutilized space, whether it's due to law or neglect. There's much potential to make the rooftop a way to attract urban renters. Rooftops offer a unique outdoor experience and great views, which goes hand-in-hand with the wellness initiative. Ultimately, the roof should be a place to relax and socialize.
Several activities can take place on the roof, but any outdoor hangout spot is an attractor. If an apartment has the means to invest in the roof, they can use their creativity to tailor the experience they want to create at their residence. However, there are many less original ways to make the most of the area: a swimming pool, outdoor games like cornhole, a large screen for television, or a bar.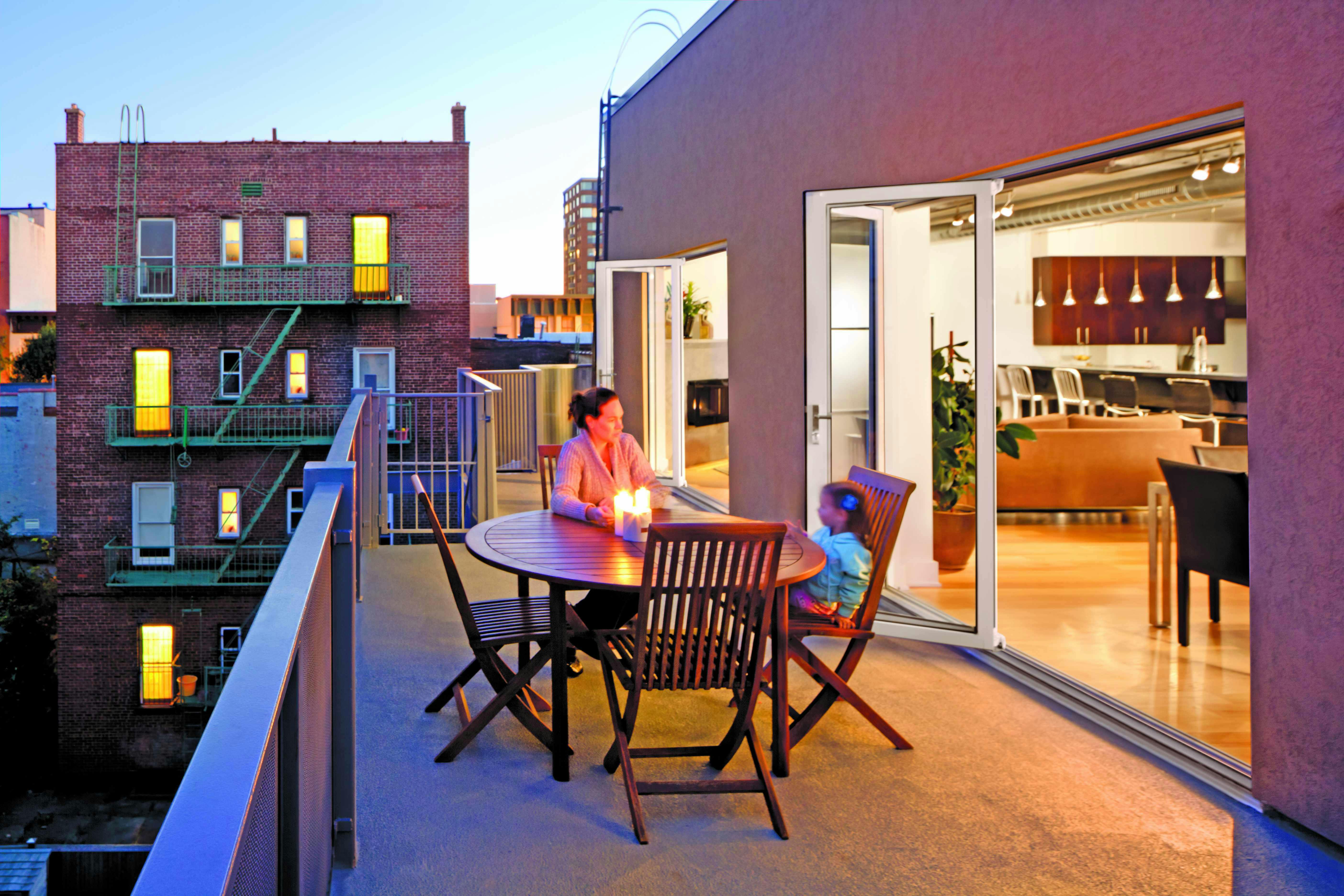 Figure 6: Balcony access is an effective way to attract housing seekers.
What about the room?
Despite amenities being the main marketing tool, a family's individual room is still important. It's a family's only private space in a multifamily building. Naturally, the interior design of the apartment rooms needs to be well put together and presentable. Most urban apartment buildings have slick, modern aesthetics. However, what's most critical to differentiating on the room level is the view.
A mid-rise or high-rise apartment has the advantage of height and often they're located in beautiful areas of the city. Capitalize on the opportunity by making the view a priority. Some windows are suitable for solid views, but adding an opening glass wall system to a room is something that people will remember. Placing a balcony outside rounds out the experience.
Final Thoughts
Multifamily building projects have the potential to be quite lucrative. They're trendy, sold per unit, and attract an affluent crowd with the right attractions. For urban apartments looking to attract young professionals, amenities and services are great ways to reach housing seekers.
See how a NanaWall opening glass wall systems help connect an urban multifamily building with the outdoors!