Kitchen Trends of 2019
By NanaWall Systems, February 20, 2019
Kitchens renovation is always a topic of discussion for homeowners looking to make some upgrades. Plenty of 2019 kitchen trend lists already exist, but we wanted to throw our two cents in about what we believe this year will bring to kitchen design.
Smart Technology
Technology keeps getting better—and weirder. Prepare yourself for some interesting technology taking over your kitchen in 2019. An example of a nifty gadget that's made its way into the kitchen: a trash can that opens when it senses your foot swipe underneath. It may not be completely necessary, but it sure is convenient. Another even wilder emergence is that of the touch screen refrigerator that exists because everything needs a touchscreen now so Gen Z, endearingly the iGen, can figure out how to use it. Enjoy 2019's fancy gadgets.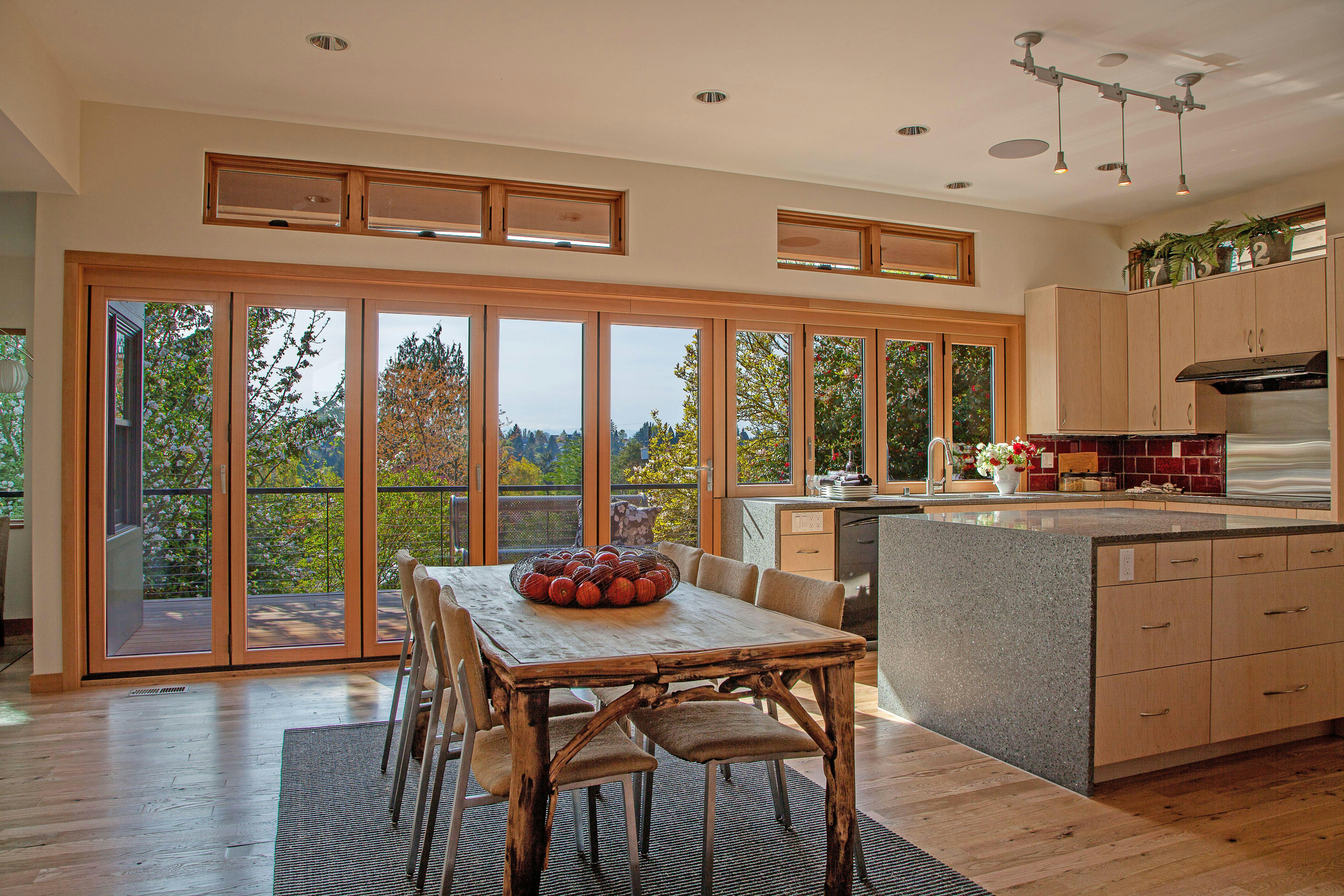 Natural Elements
Getting outdoors may have been your New Year's Resolution, but don't feel bad if you haven't had time to get outside much. Simply flip the equation and bring the outdoors in! People desire more connection with nature and are starting to integrate nature into the place they spend the most time: their homes. There's a few ways to create a natural environment in your kitchen and it starts with bridging the kitchen and your outdoor area together, which can be done with an opening glass door system like a NanaWall System. If your kitchen isn't near an outdoor area and you don't want to move it, a more minor change would be bringing natural material into the kitchen. Wood, for example, is a great material to create a natural effect.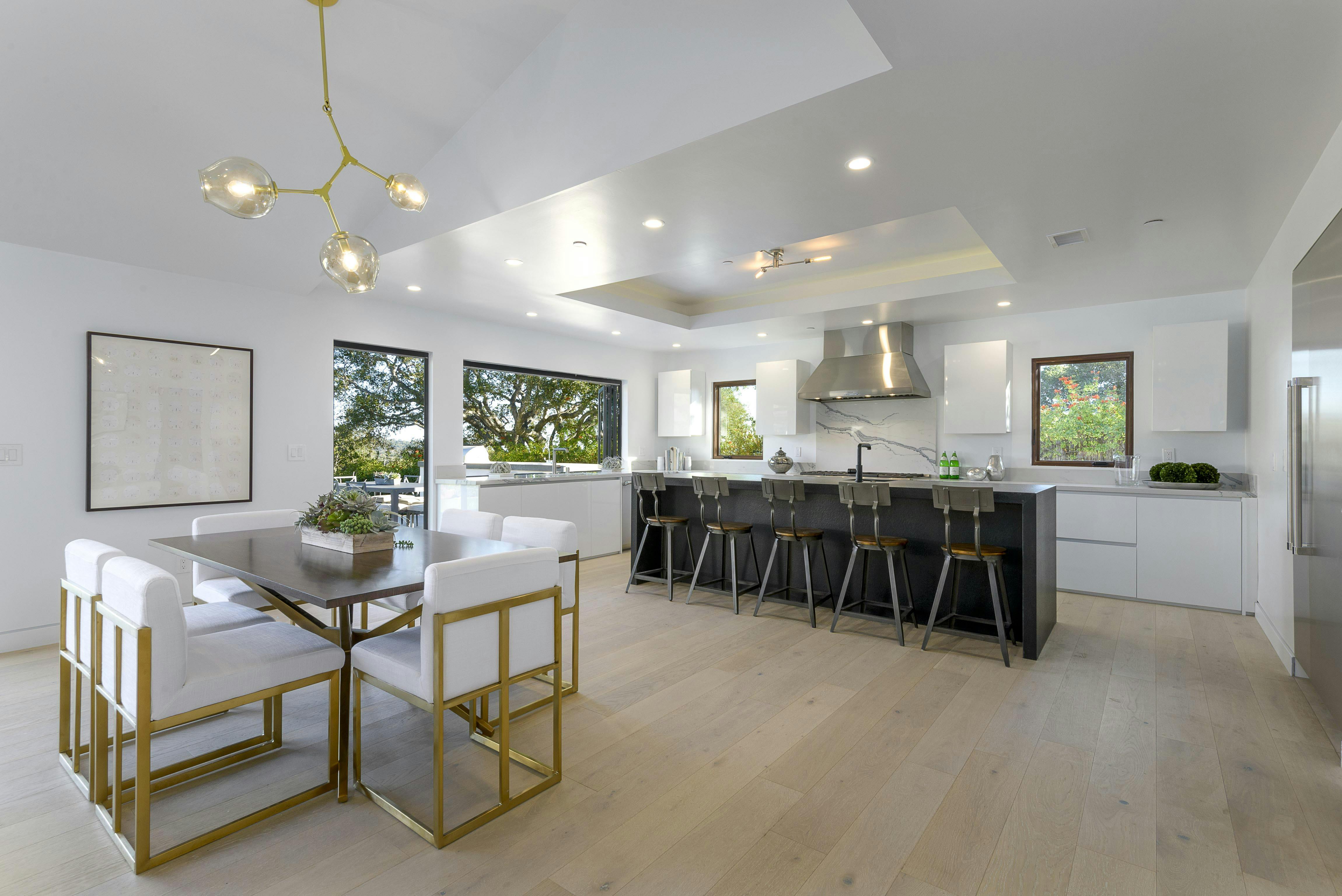 Metal Mixology
Metal mixology is not as scientific as we've made it sound and you don't need a PhD to make it happen; all you need is an eye for design. But for many of us those two are equally as difficult which is why most of us hire other people to decorate our kitchens. The trendsetting interior kitchen designers are having fun in 2019 with what we're calling metal mixology: mixing and matching metal finishes. You'll find a lot of kitchens incorporating gunmetal or flat black finishes with something like chrome or brass.
Quartz Countertops
People are ditching granite and going for the pure stuff: quartz. Quartz, which is just one component of granite, is much more durable and low maintenance. But most importantly, quartz looks great in the kitchen. Given that new countertops are the top feature most homeowners want in their kitchen, there's bound to be a mass migration from granite to quartz this year.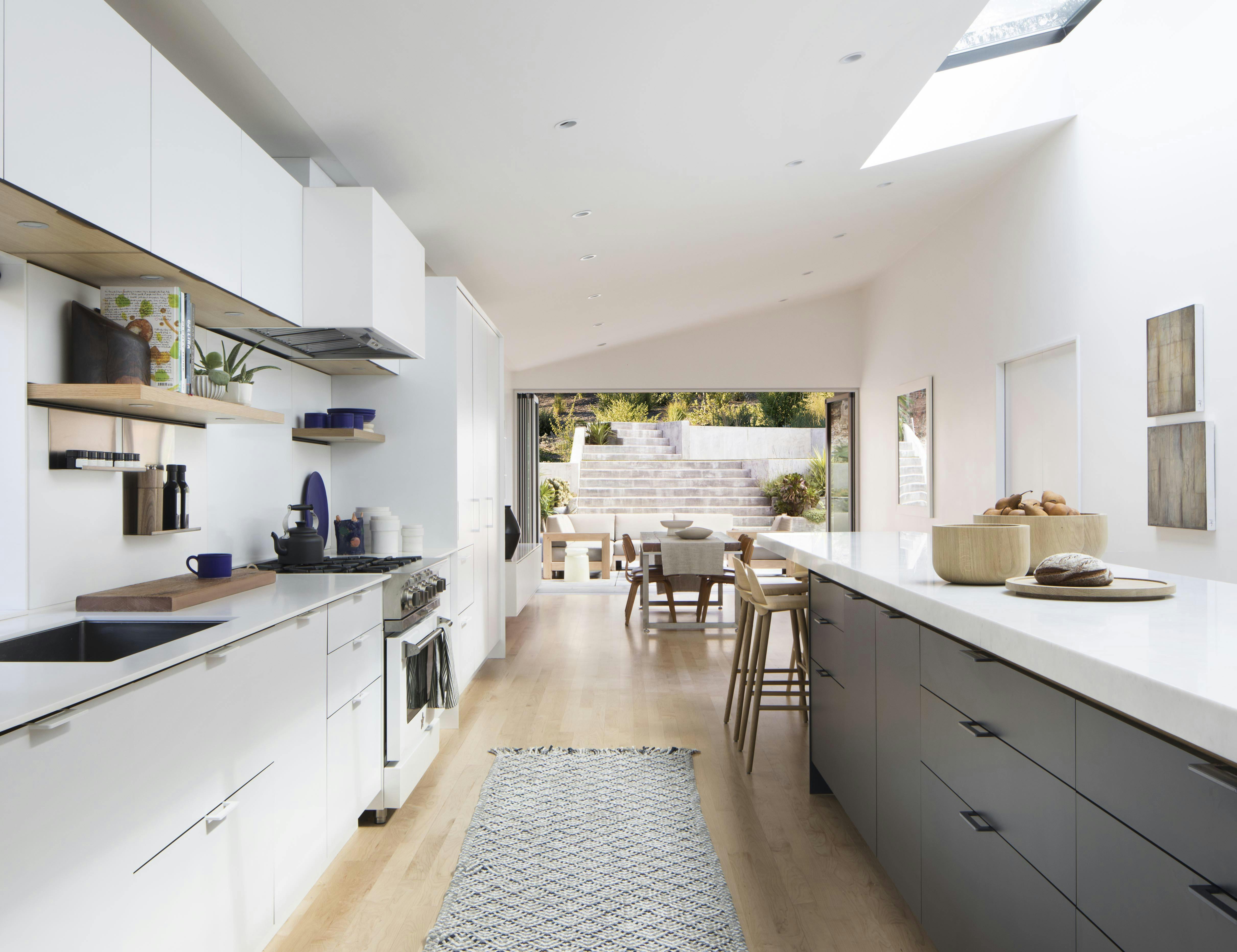 Larger Islands
Some say kitchen islands are the new status symbol. One could debate the validity of that statement, but it would explain why they keep growing larger and larger! Whether it's motivated by attempts to show up neighbors or not, the surface area of kitchen islands are expanding and some are getting creative with the extra space. For example, one could have a multi-purpose island that serves as a space for food preparation and an area for the kids to do homework. Watch out cars, humongous kitchen islands might take over as the ultimate measurement of societal status in 2019.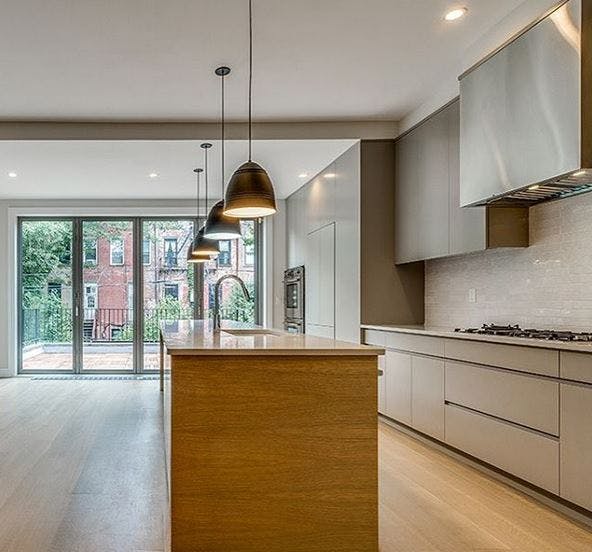 Stealthy Cabinetry
Want to make your friends look ridiculous trying to open up a normal piece of wood thinking it's a cabinet? If yes, then your favorite trend has arrived in 2019. Concealed cabinetry is essentially cabinets without the knobs or handles that give away its function. This storage method blends cabinets with normal panels making a kitchen look clean and you look extremely organized and clever.
Want the newest and greatest of 2019 in your kitchen? Contact us at info@nanawall.com