Law of Storefront Attraction: Show People the Inside
By NanaWall Systems, May 8, 2019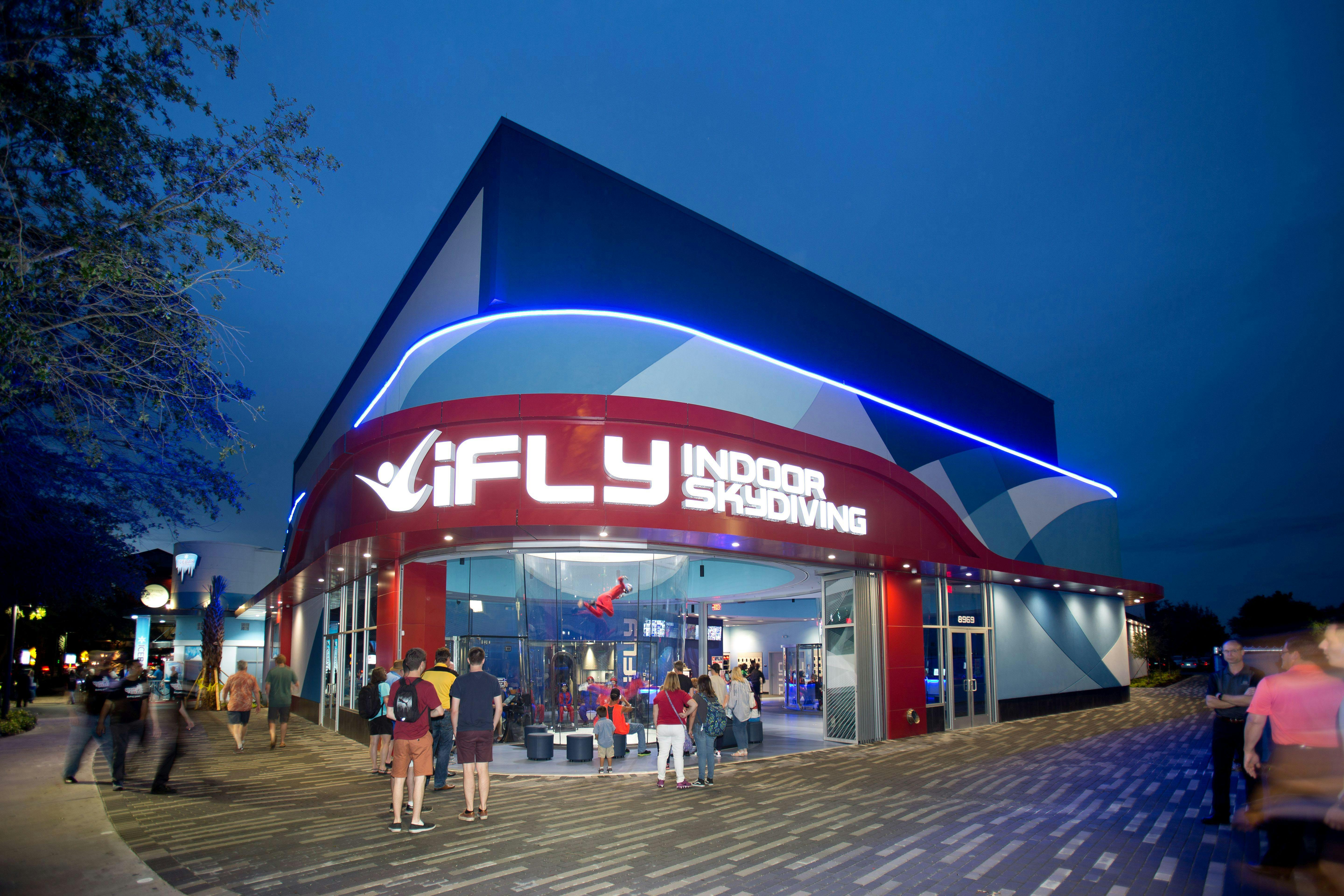 If you saw a flying person would you walk over to explore the situation further? Stantec, the architecture firm behind iFly's new indoor skydiving center in Orlando, Florida, took advantage of the company's eye-catching service and constructed a retail store that passersby can't resist entering.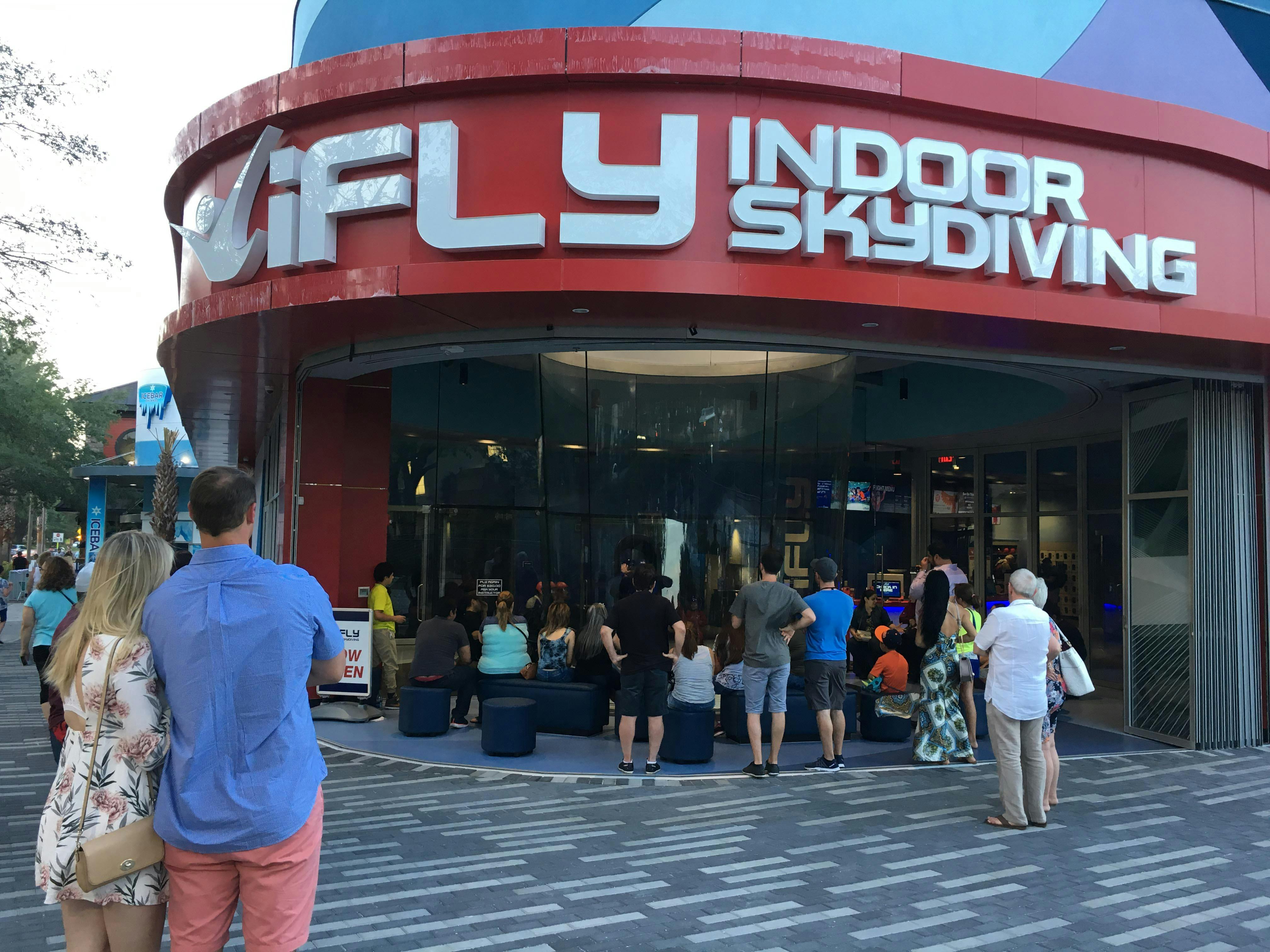 Creating an Eye-Catching Storefront Attraction
The firm designed a building in which nearly a quarter of the façade opens and exposes the flying tunnel to the sidewalk. To open and close around the cylindrical flying tunnel, they needed a flexible opening glass wall system.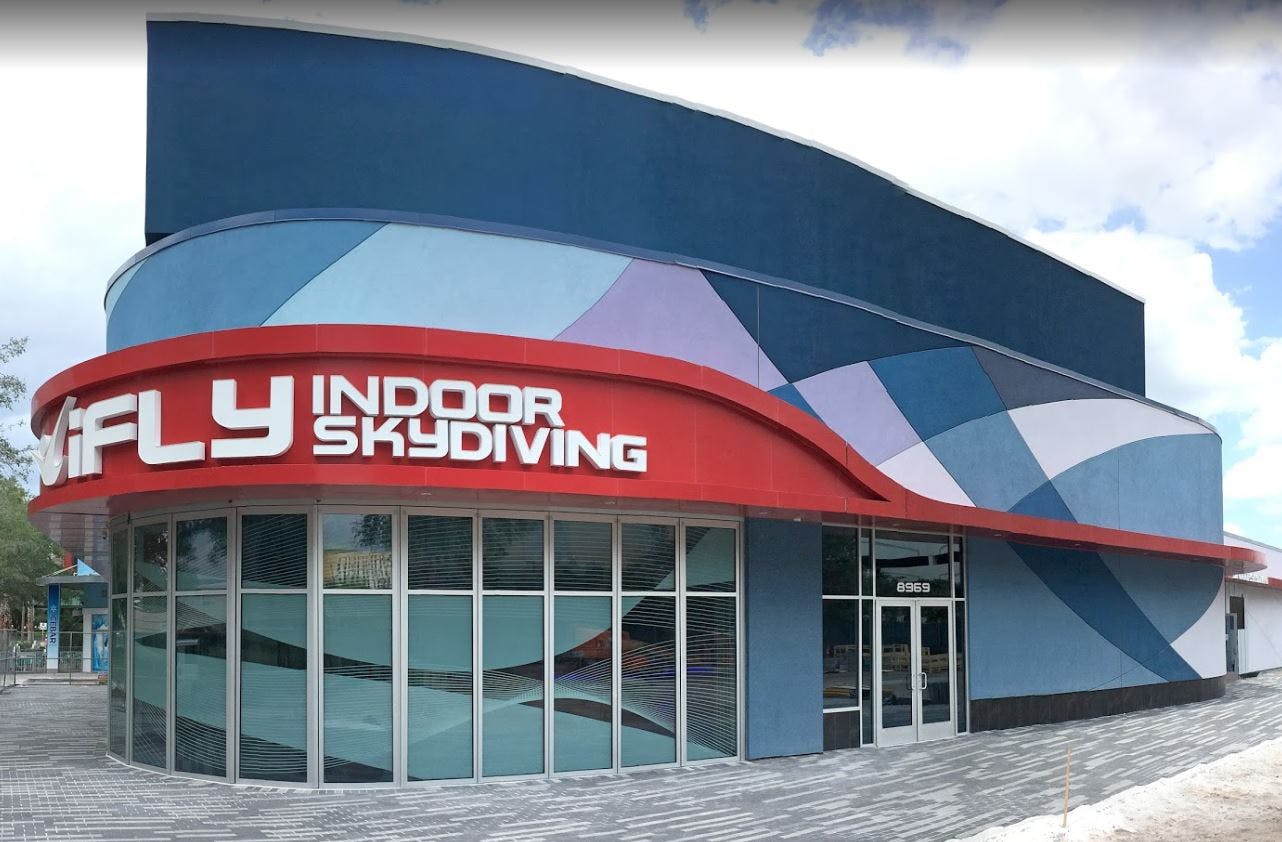 The opening system selected was an 11-panel NanaWall HSW60 system that stands 12 feet and spans nearly 32 feet of curved façade. When open, the panels are stored off to the side and completely clear of the opening. In the interior of the building, there is a matching semi-circled 6-panel HSW60 system to wrap around the other side of the flying tunnel.
The Stantec architect on this project summarizes the effect of the HSW60 well by saying:
"When closed, the NanaWall system participates to the overall architectural and graphic composition; when open, it reveals the energy and the activity of this indoor skydiving facility and helps to blur the boundaries between building and public realm."
Take a note from iFly's success. If your retail store has a service or product worth showing, then show it! Viewing a product through glass is great, but interacting with it in a barrier-free environment is a more compelling idea. To garner more interest from foot-traffic and ultimately increase the bottom line, look into NanaWall systems and how it can display your service to the public. And if your storefront has curves and bends, look into the exact system iFly used: HSW60.