The Lifeguard Tower: A Knockout Indoor Outdoor Space
By , August 16, 2012
When you have Southern California in your backyard, being inside shouldn't preclude you from continuously enjoying the spectacular light and climate. That's exactly how SoCal architect Steve Lazar feels. In fact, creating knockout indoor-outdoor spaces is a trademark of Lazar Design + Build. They strive to integrate each home with its environment, and vice versa. We recently shared a contemporary oceanfront home in Hermosa Beach by Steve Lazar on our blog – here is another one!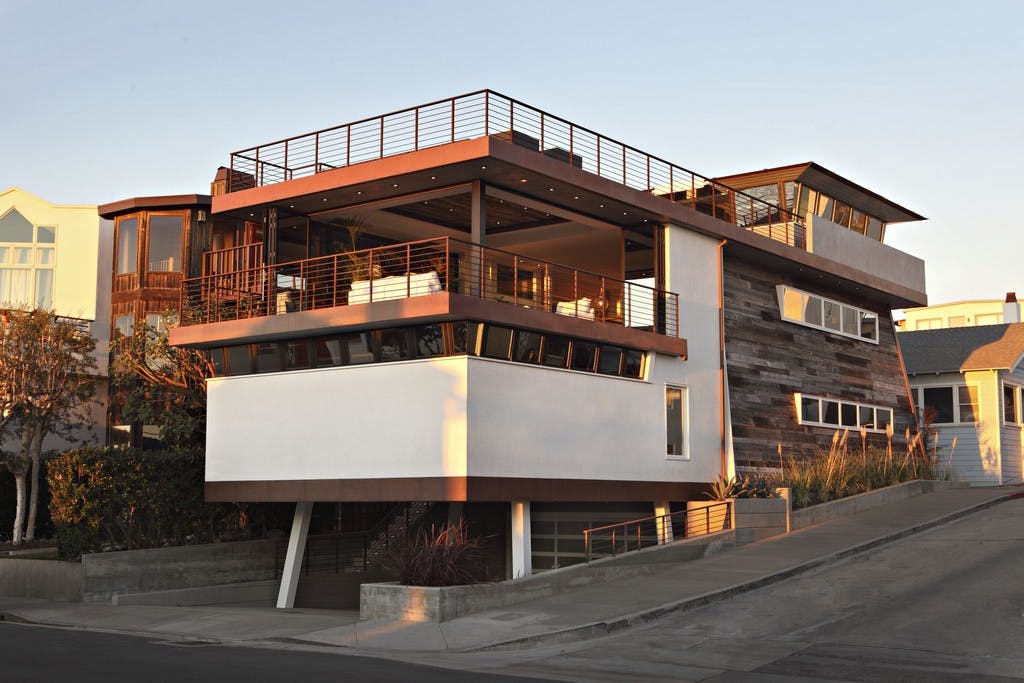 Also located in Hermosa Beach, the Lifeguard Tower was inspired by seaside architecture (like lifeguard towers) recalled from his childhood. Inside the home, the ocean is never far. It's present in every aspect of the design, from the décor colors to the views in every room of the house.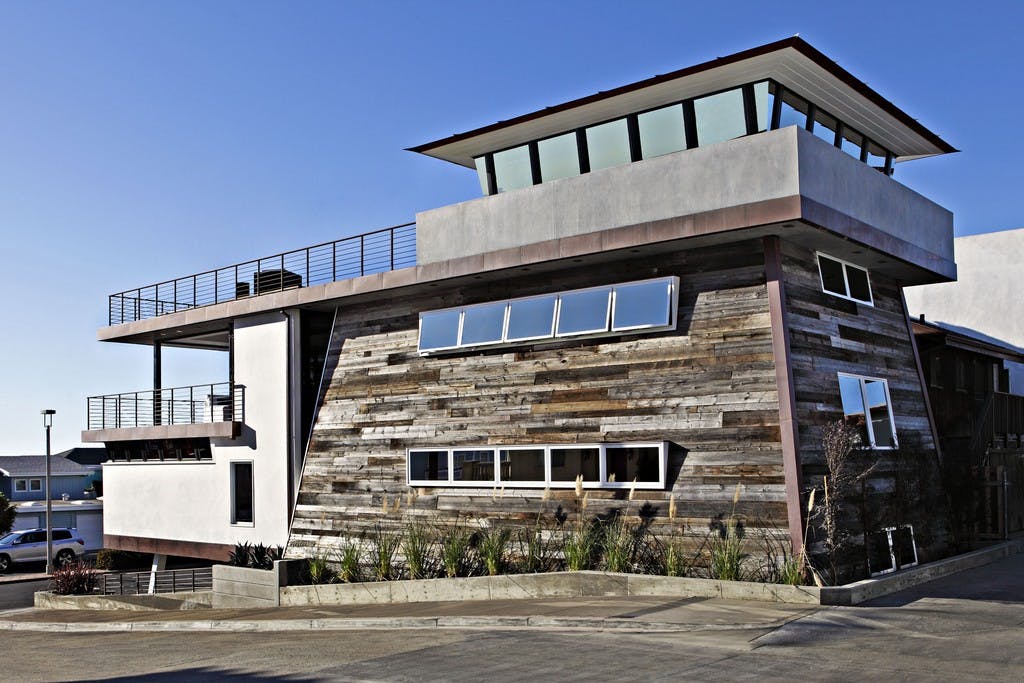 Steve established an indoor-outdoor living concept through the use of windows. Clerestory windows allow in light and air, while shaded reflective glass provides shading and privacy.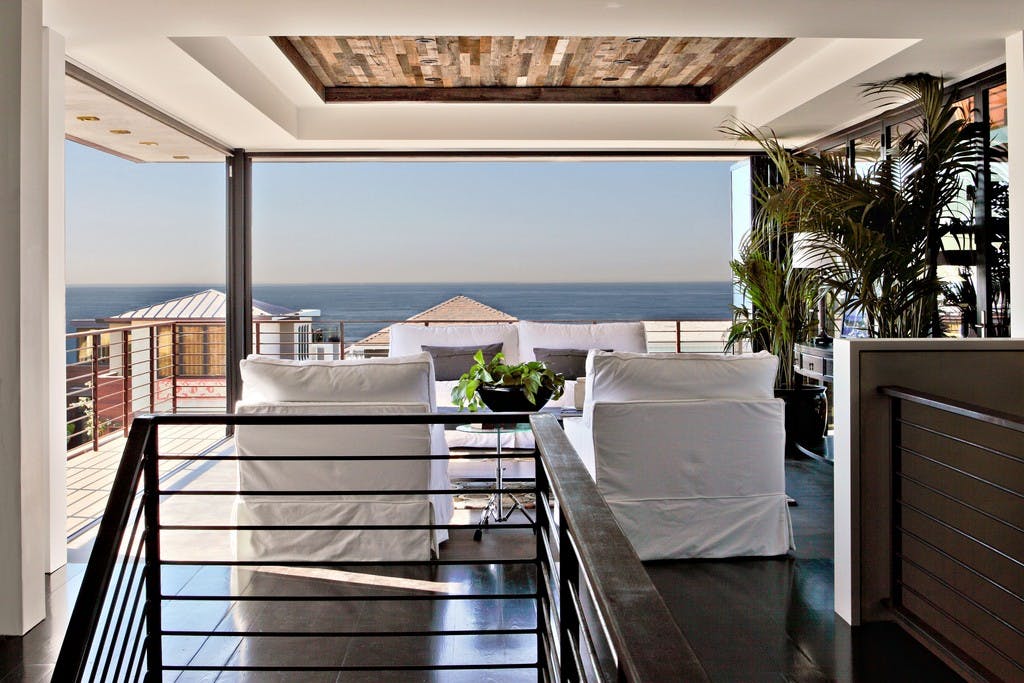 The most remarkable space in the home is the living room/kitchen area, where open walls turn the room into an outdoor lanai. Steve Lazar says of the NanaWall system, "The quality of these doors are such that one person can open them. With the doors open, the room has no walls."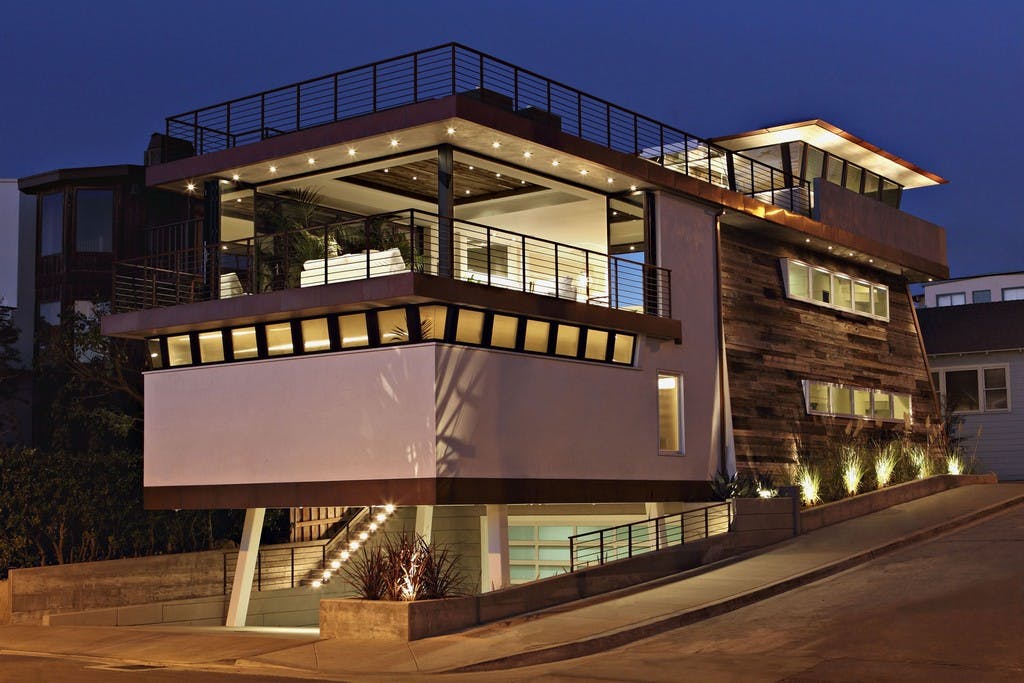 Although inspired by a lifeguard tower, it's no lowly lifeguard tower. The three-story high structure looms over the ocean, taking full advantage of its seaside location. Stay tuned for another indoor-outdoor design by Lazar Design + Build next week! Read more about this project in California Homes magazine