NanaWall Systems Offer Four Season Flexibility in Commercial Environments
By Liz Snyder and Matt Thomas, November 10, 2015

People love the great outdoors. Some prefer natural landscapes, others like cityscapes, but most people like to experience outdoor environments. However, integrating Four Season Flexibility in Commercial Environments such as restaurants, conference centers, hotels, art galleries, or museums is difficult to do efficiently. Large panels of glass are thermally inefficient and fragile. And they don't open for a genuine flow-through experience. NanaWall Systems has an exceptional alternative: opening glass wall systems that are easily stored away to open a space, yet protects against the transfer of heat and cold making them usable in extreme conditions—be it the weather or geographical.
Bi-folding or sliding glass walls allow open spaces for pedestrian traffic - such as a restaurant that offers both inside and outside dining - or to allow an open-air experience from an enclosed environment such as a hotel or conference center. With the enhanced customer experience, patrons spend more, stay longer, and return more often making the commercial establishment more of a destination than a quick "dine and dash". Being exceptionally easy to operate and self-storing, NanaWall systems respond quickly to changing conditions to satisfy your requirements.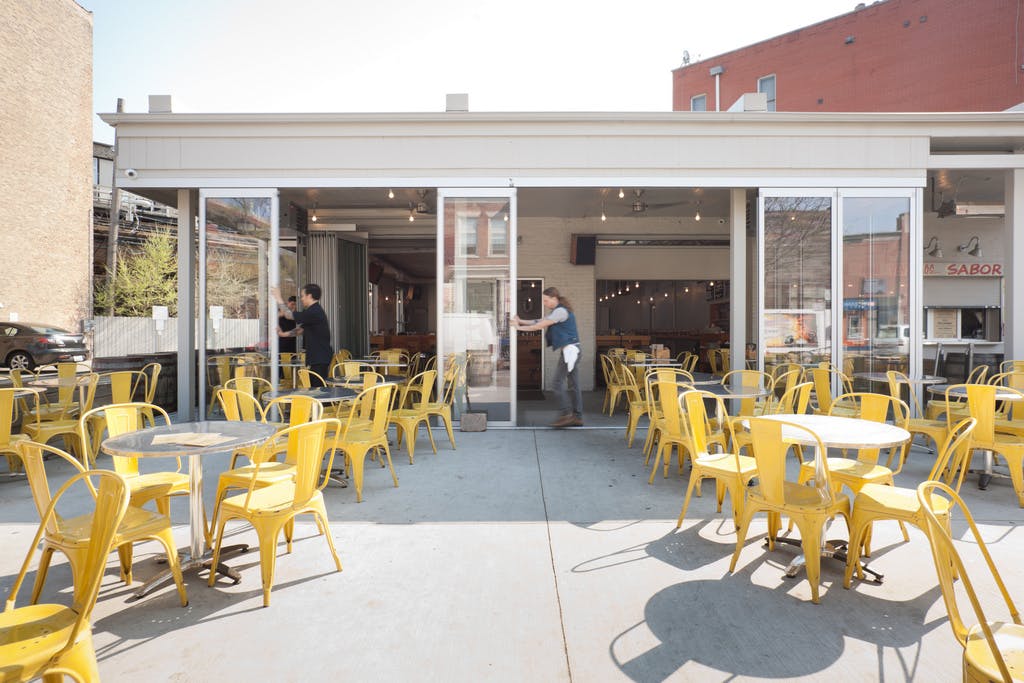 NanaWall systems offer flexibility of installation: in straight runs, sweeping curves, they can even include right-angle turns! The design may incorporate stacking bays that are within walls so the panels are not visible at all when retracted. For less travel, pillar bays can be incorporated to camouflage spaced stacking bays as mere structural features.
The styling of the panels is clean, contemporary, and handsome. Sliding and locking hardware mounts inside the framing for a clean, efficient look, and yet framing is kept to a minimum to maximize glass area and thus the view, even with the system closed tight against unfavorable weather.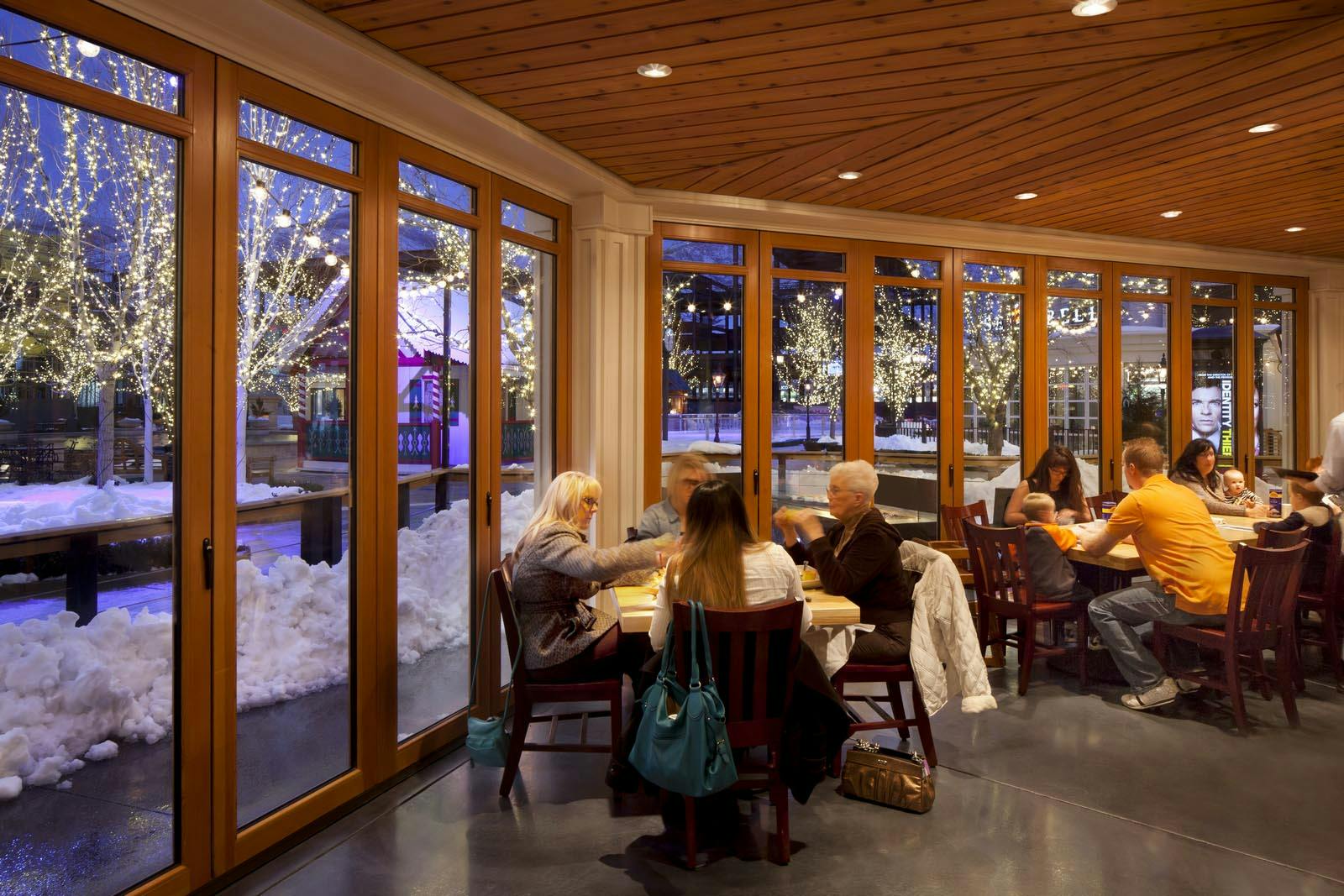 If you need a thermally efficient, visually impressive means of melding indoor and outdoor spaces, contact us to speak with our engineers about your application.