Opening Glass Walls and the Joyous Beauty of Reconfigurable Spaces
By NanaWall Systems, August 29, 2018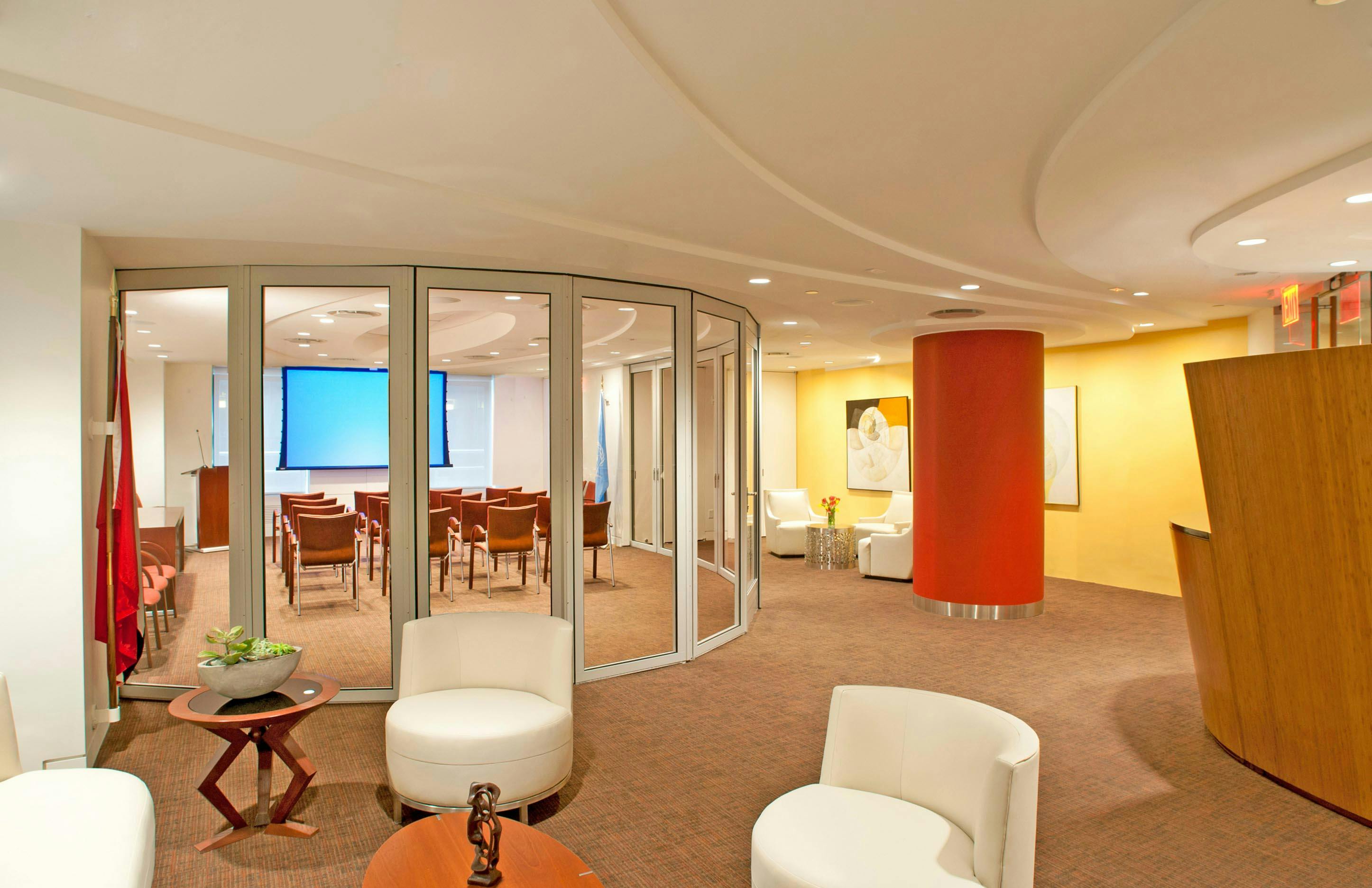 Highly flexible, reconfigurable spaces within the interior was a must-have for the UN Consulate of Trinidad office in New York City.
The consulate concerns itself with a breadth of diverse tasks requiring internal office meetings, presentations, event hosting, meeting with celebrities and prominent figures, and even the occasional hosting of cocktail parties. At a minimum, the space needed to function as a conference room and reception area; more realistically however, it needed a space that could accommodate all of it.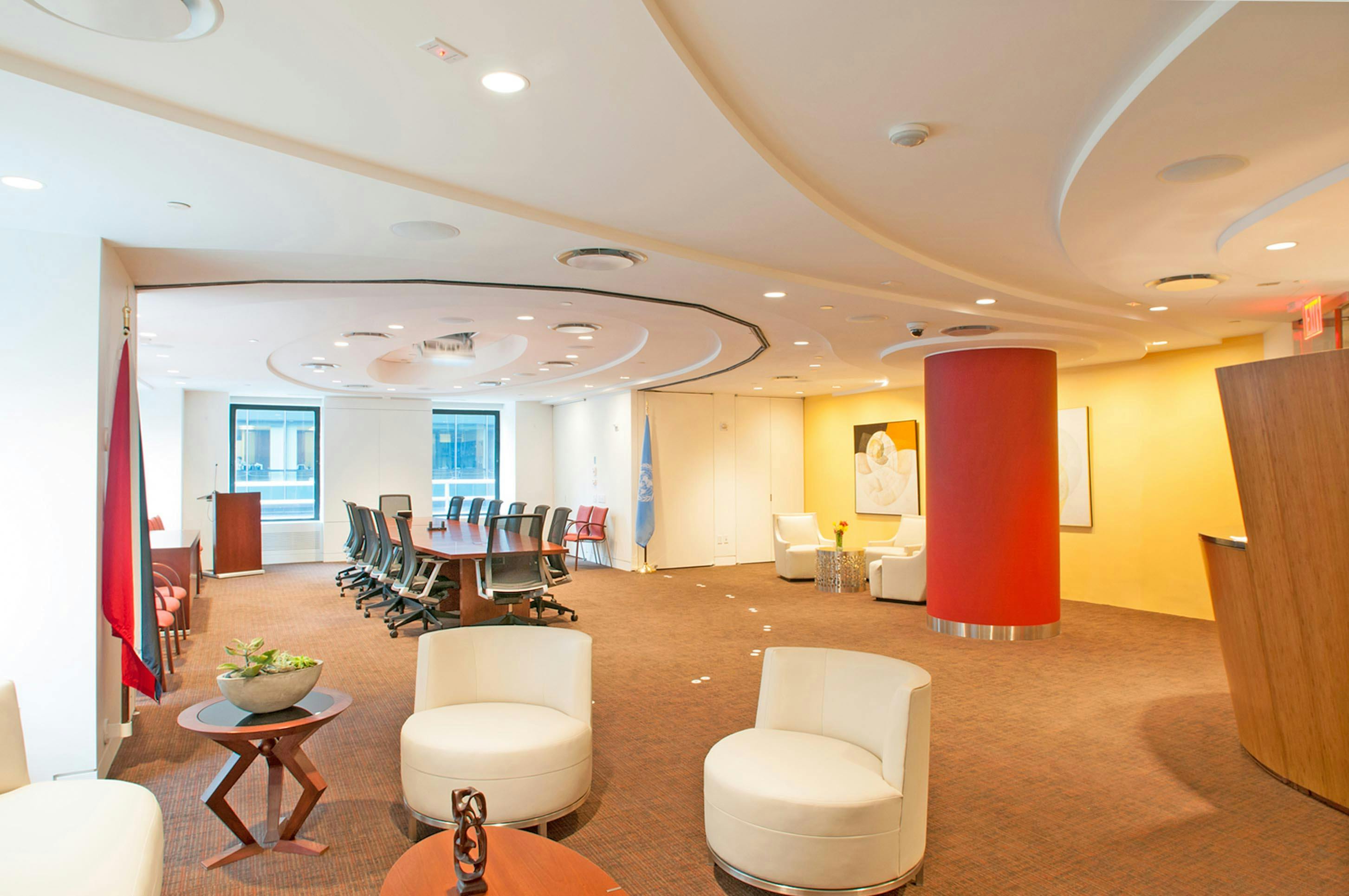 After Joseph Goldstein of JGArchitects was brought in, two other priorities were made clear: the conference room would require acoustic isolation from the reception area in order to be a truly functional space, and beyond simply meeting the practical needs of the consulate, the overall space would require a sense of aesthetic integration and beauty to set the appropriate tone.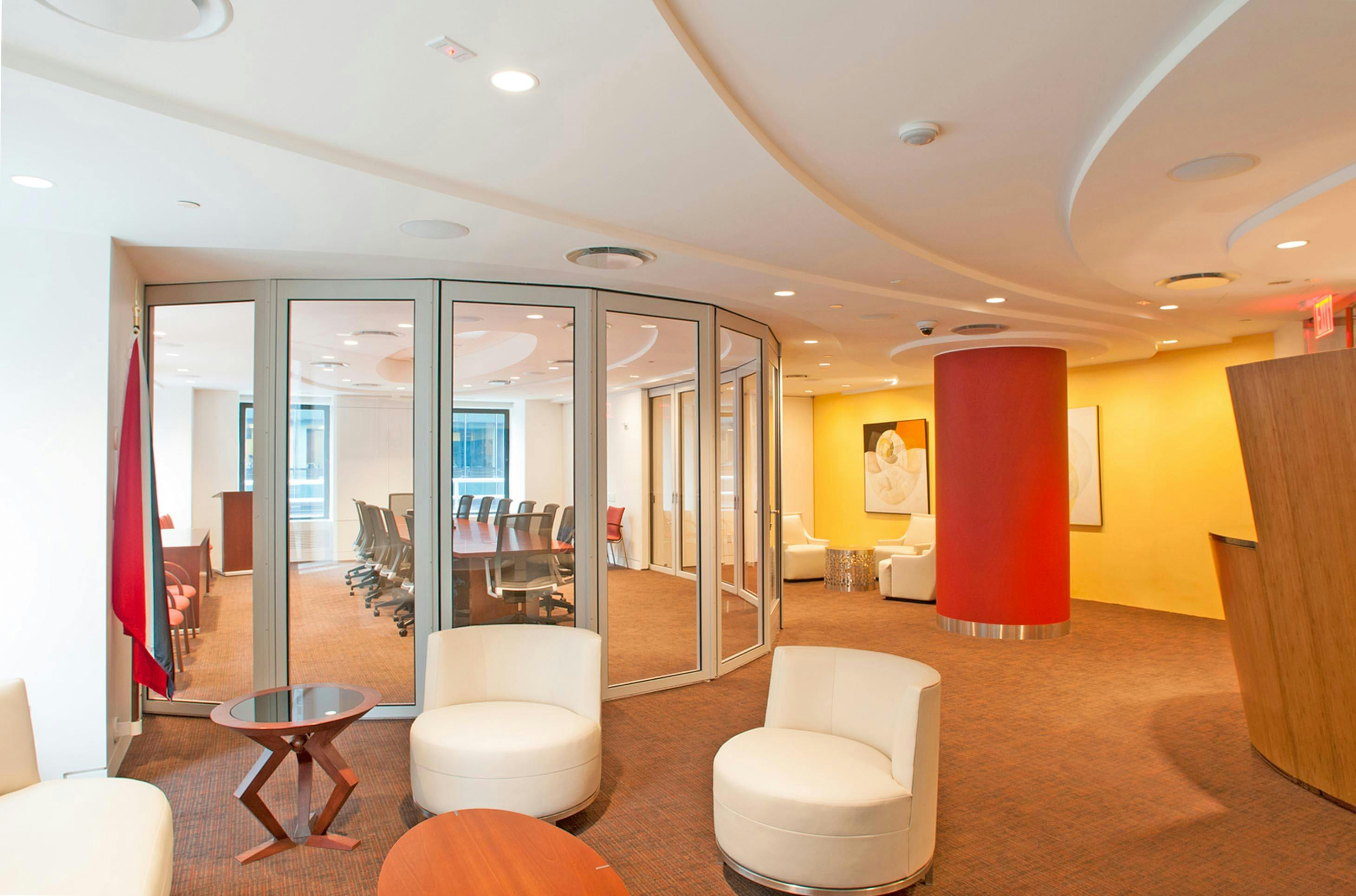 Its ability to meet all of the aforementioned requirements with ease made our HSW60 opening glass wall the ideal selection for the project. The HSW60 creates a secure, acoustically isolated barrier between the conference room and the rest of the consulate space when closed. The system's limitless design potential allowed the architect to specify a curved wall concept, contributing to the aesthetic flow of the space.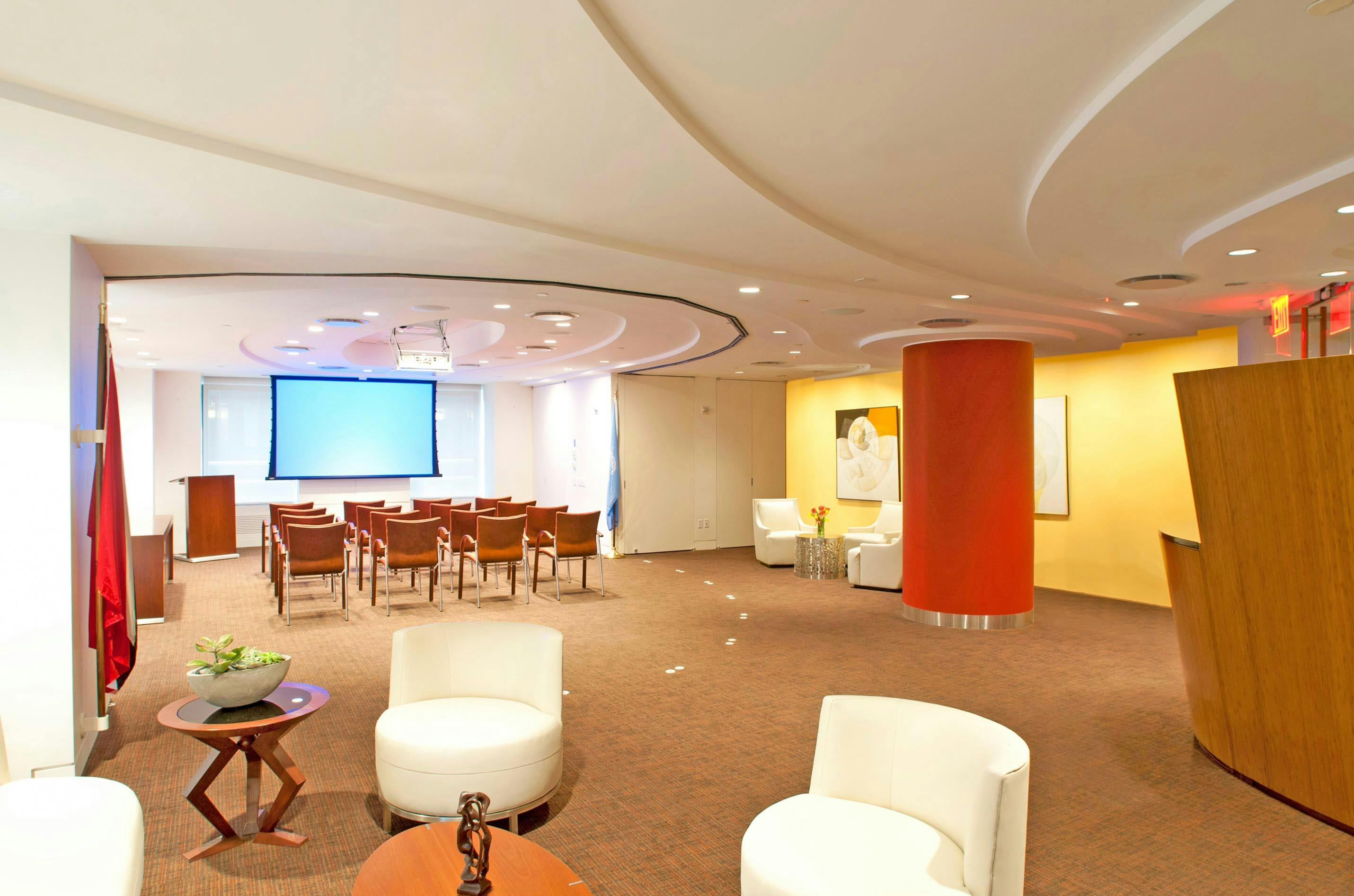 Once open the individual, laminated glass panels of the HSW60 disappear into a parking bay, allowing the conference room to seamlessly reintegrate with the space. The system operates sans floor track, secured only by floor sockets, minimizing any would-be visual delineation of the open space.
The transparency of the glass panels and the sleek, modern design of the system as a whole melds beautifully with the consulate's playful yet sophisticated contemporary aesthetic.
Questions about HSW60 and reconfigurable spaces? Send us a message at info@nanawall.com