Opening Glass Walls: Are Open Floor Plans In or Out?
By NanaWall Systems, September 29, 2022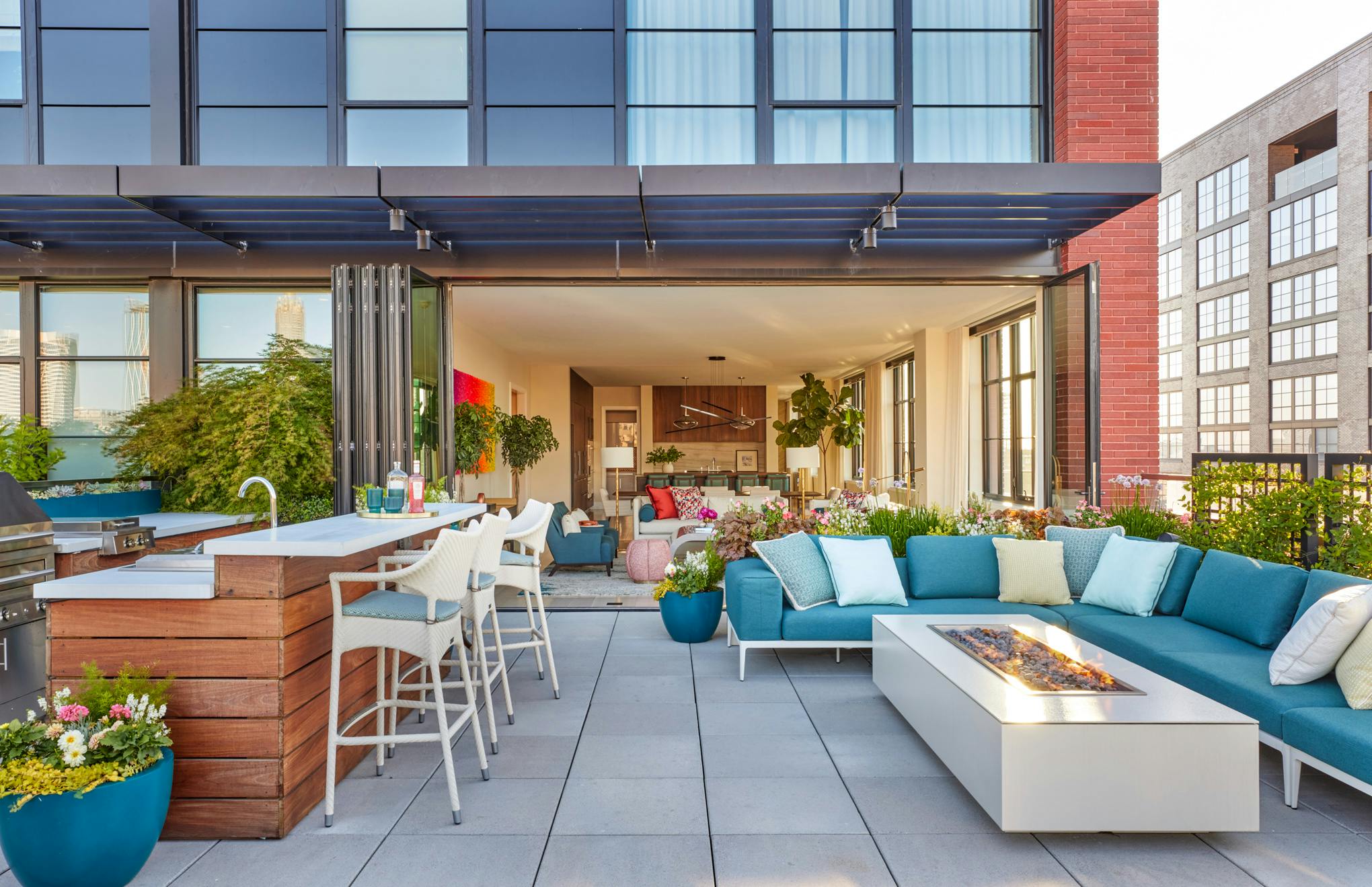 There was a time when the open concept living trend appeared to be never-ending. Airy, bright, and often enhanced by large fenestration like opening glass walls, these open floor plans optimize space and the coveted connection to the outdoors. However, a sudden shift in interior design trends influenced by the pandemic has made homeowners question the functionality of the open concept. The sudden need for dedicated at-home workspaces calls for more division rather than openness, but are homeowners and designers really saying goodbye to the trend?
What Is Open Concept Design?
Open concept design put an end to the idea of separated rooms. Often applied to the common living areas, the kitchen, dining room, and living room become one cohesive, single large gathering space for the entire family. By removing obstructing solid walls and doors, the square footage of these living spaces is also maximized. Usually implemented alongside biophilic design trends, large fenestration like moveable glass walls were implemented to enhance the connection to the outdoors and create naturally bright and airy spaces.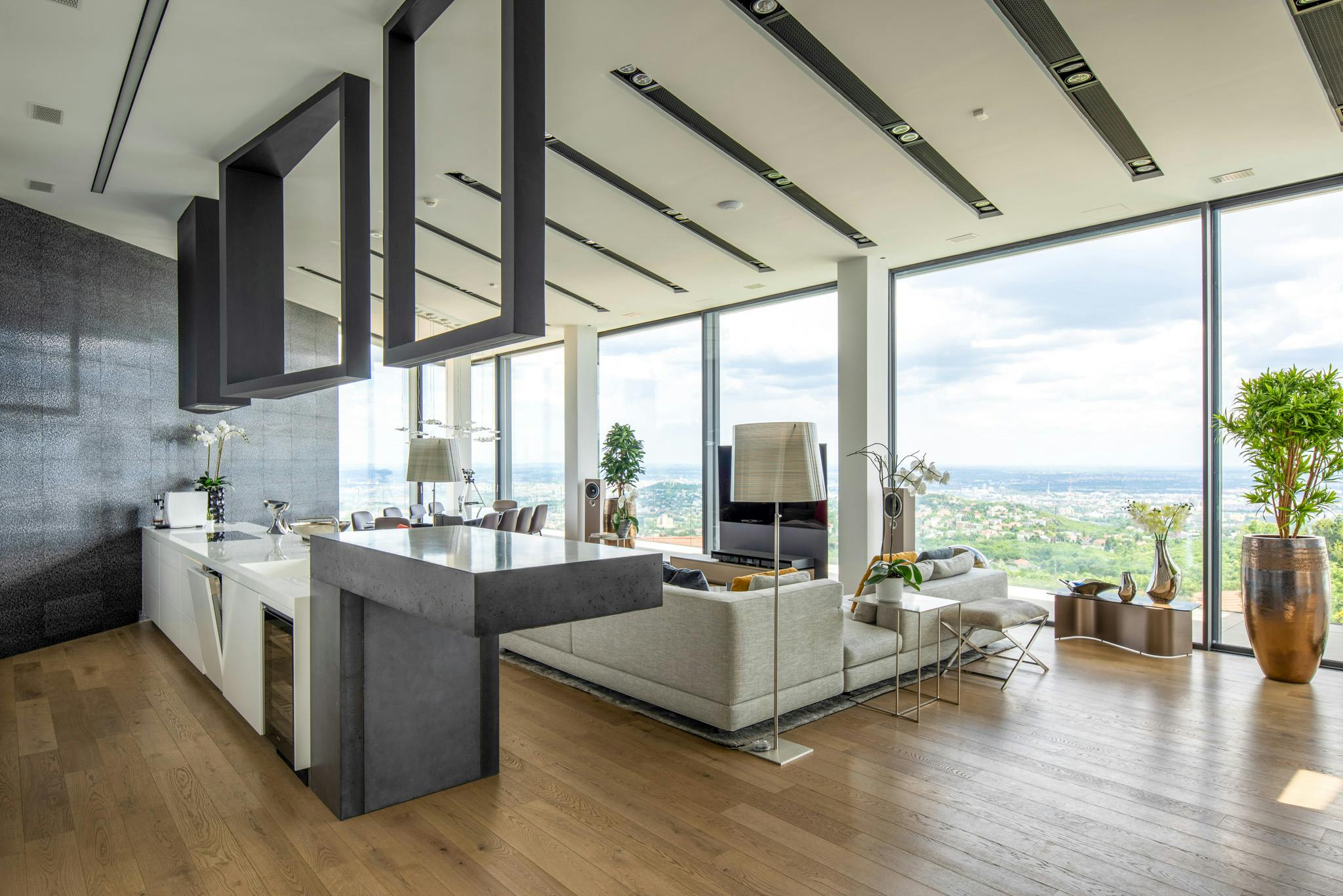 Open Concept with Opening Glass Walls
Open concept floor plans with opening glass walls offer large, flexible openings to the outdoors. In addition, these operable systems diffuse abundant natural light and promote fresh air circulation for healthy indoor spaces. By creating seamless transitions to the outdoors, moveable glass walls maximize the available square footage for hosting family members and entertaining. NanaWall systems are customizable to meet the needs and aesthetics of every home alongside advanced weather performance and ease of operation. Who wouldn't want picture-perfect views of amazing landscapes?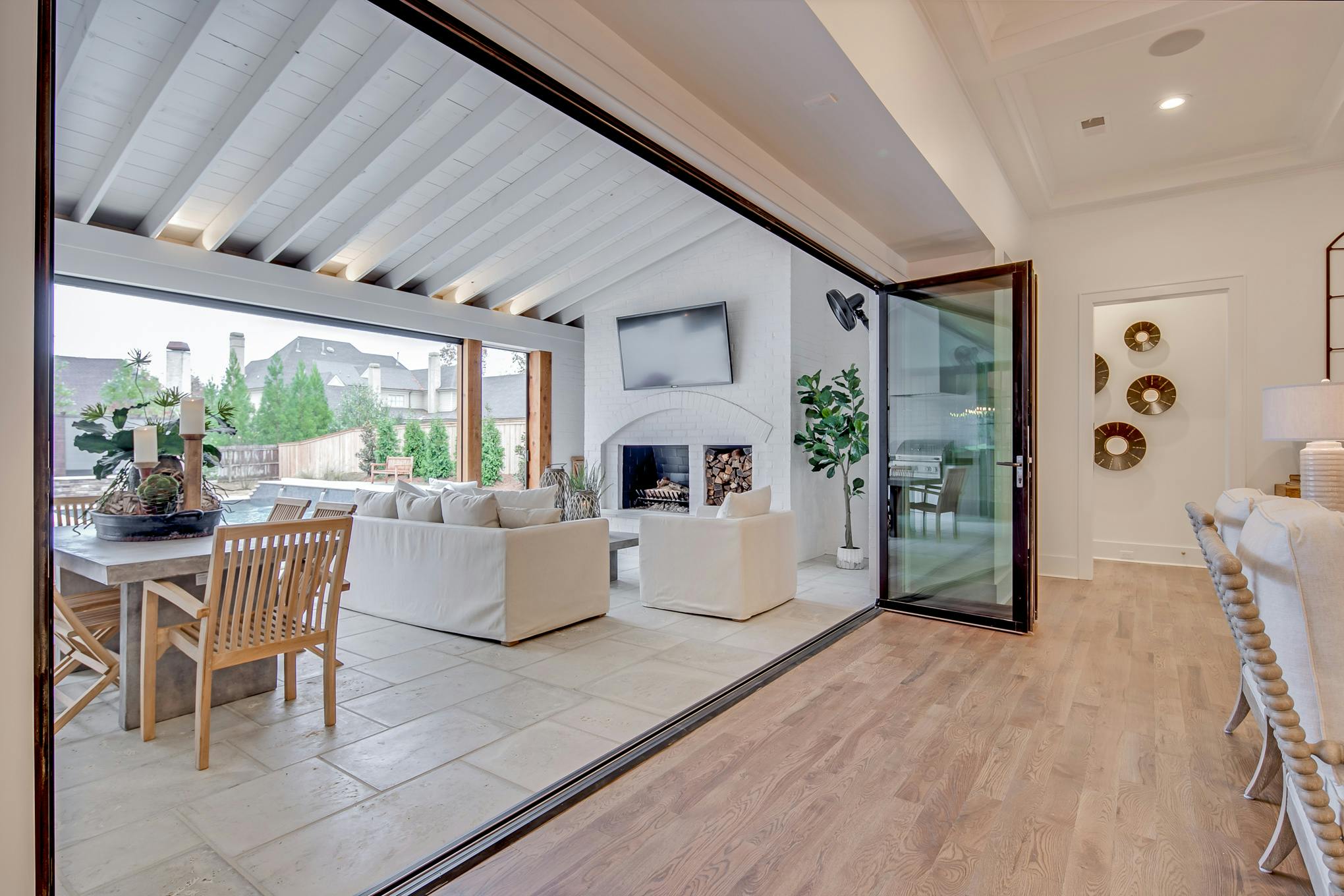 So, Is Open Concept In or Out?
The pandemic redefined the way people view their homes. As more people worked remotely, homeschooled, and perform their daily activities from home, the need for dedicated spaces was eminent. Despite the changing home trends, open floor plans are still being implemented in residential spaces. "I don't think the open floor plan is going away," says interior designer Malka Helft. "But I do think a sense of structure and even design elements to delineate various rooms has increased over the past year or so." Homeowners are finding creative ways to reap the benefits of open concept layout with an added sense of functionality. Let's take a look at how others leverage the never-ending trend with flexible design solutions like moveable glass walls.
Top 5 Open Concept Floor Plans with Opening Glass Walls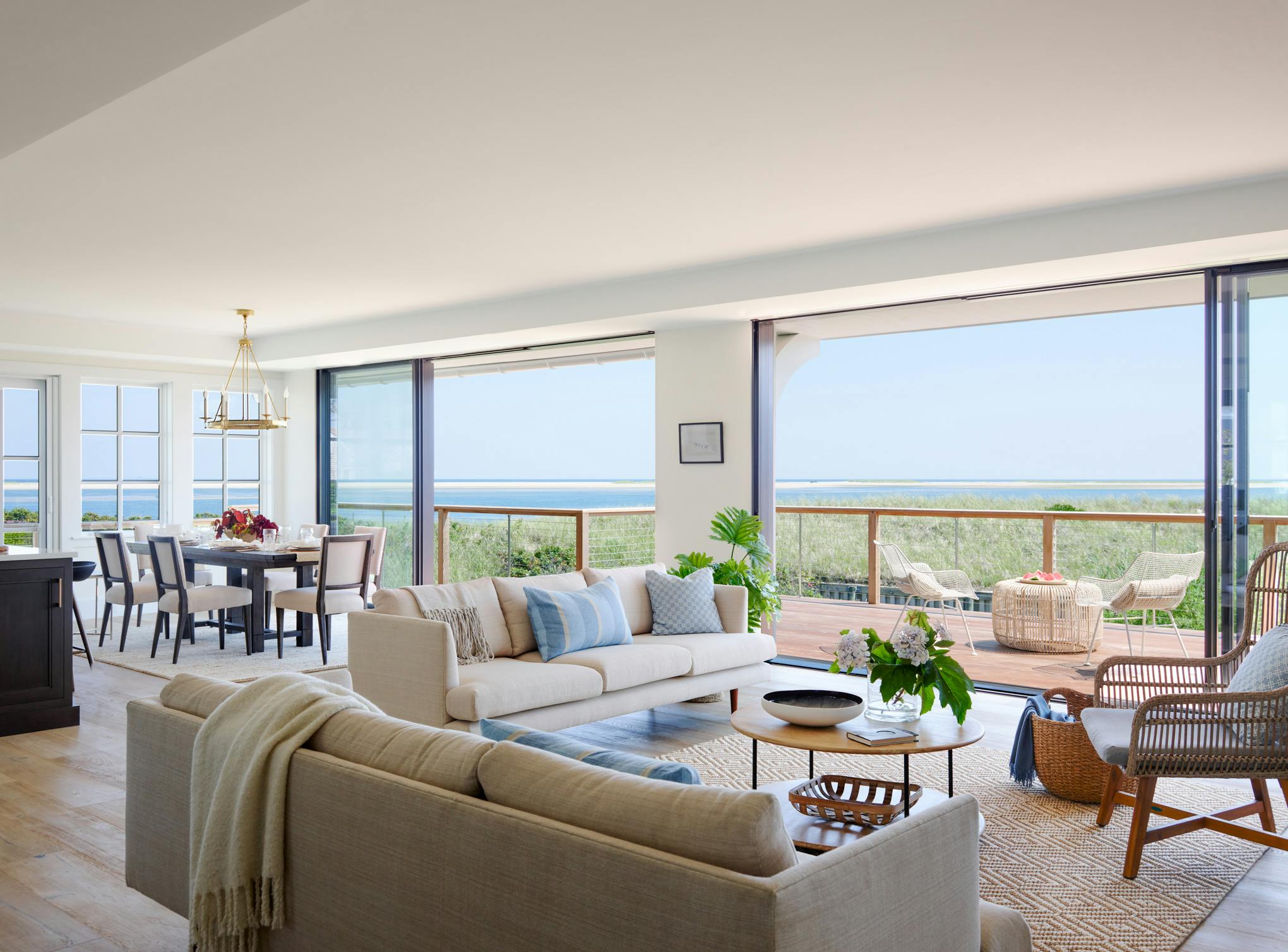 1. Oceanfront Living Redefined
This awestriking traditional gem stands out amidst its seaside environment. In the main living spaces, the kitchen, dining room, and living room create one cohesive gathering space that takes full advantage of the view. Minimal sliding glass walls take over the entire ocean-facing side, creating a seamless threshold to the outside deck and ocean waves. Despite their size, the panels are easy to operate and can be kept opened or closed depending on the weather. As the largest panels offered by NanaWall, these opening glass walls take full advantage of natural light and the fresh ocean breeze when open.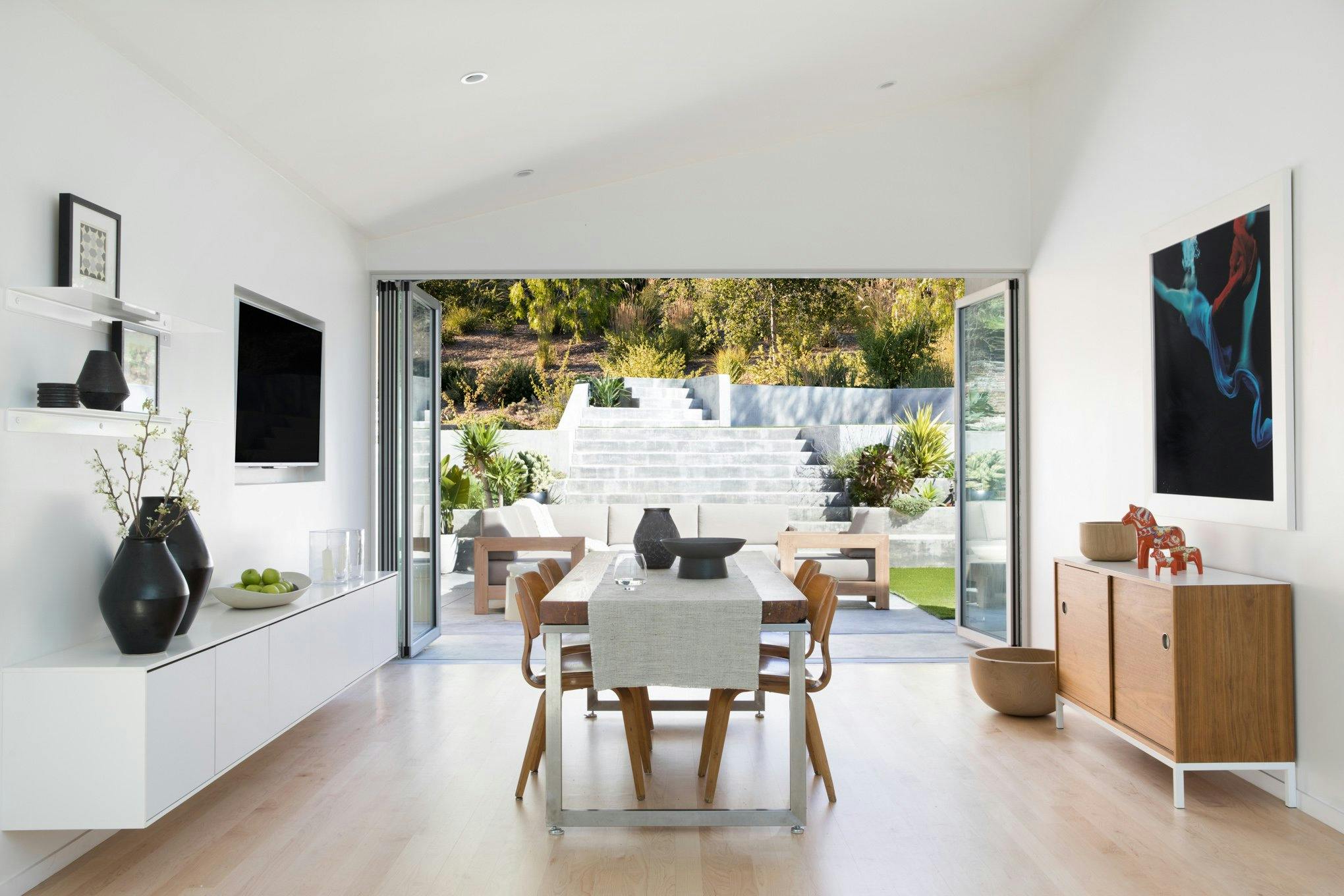 2. Mill Valley Home Transformation
Previously limited by a layout composed of an excessive number of small, divided rooms, this Mill Valley home was transformed by a much-needed renovation. To create a more spacious area and bring light into the house, architect Diego Pacheco envisioned an open floor plan that would feature multi-functional rooms and glass installations. The dining room is positioned at the back of the house where it seamlessly blends into the outdoor area with a four-panel NanaWall SL60. The nearly eight-foot-tall folding patio doors allow an abundance of sunlight and natural ventilation into the home, as well as a large entryway into the backyard for outdoor dining and entertaining.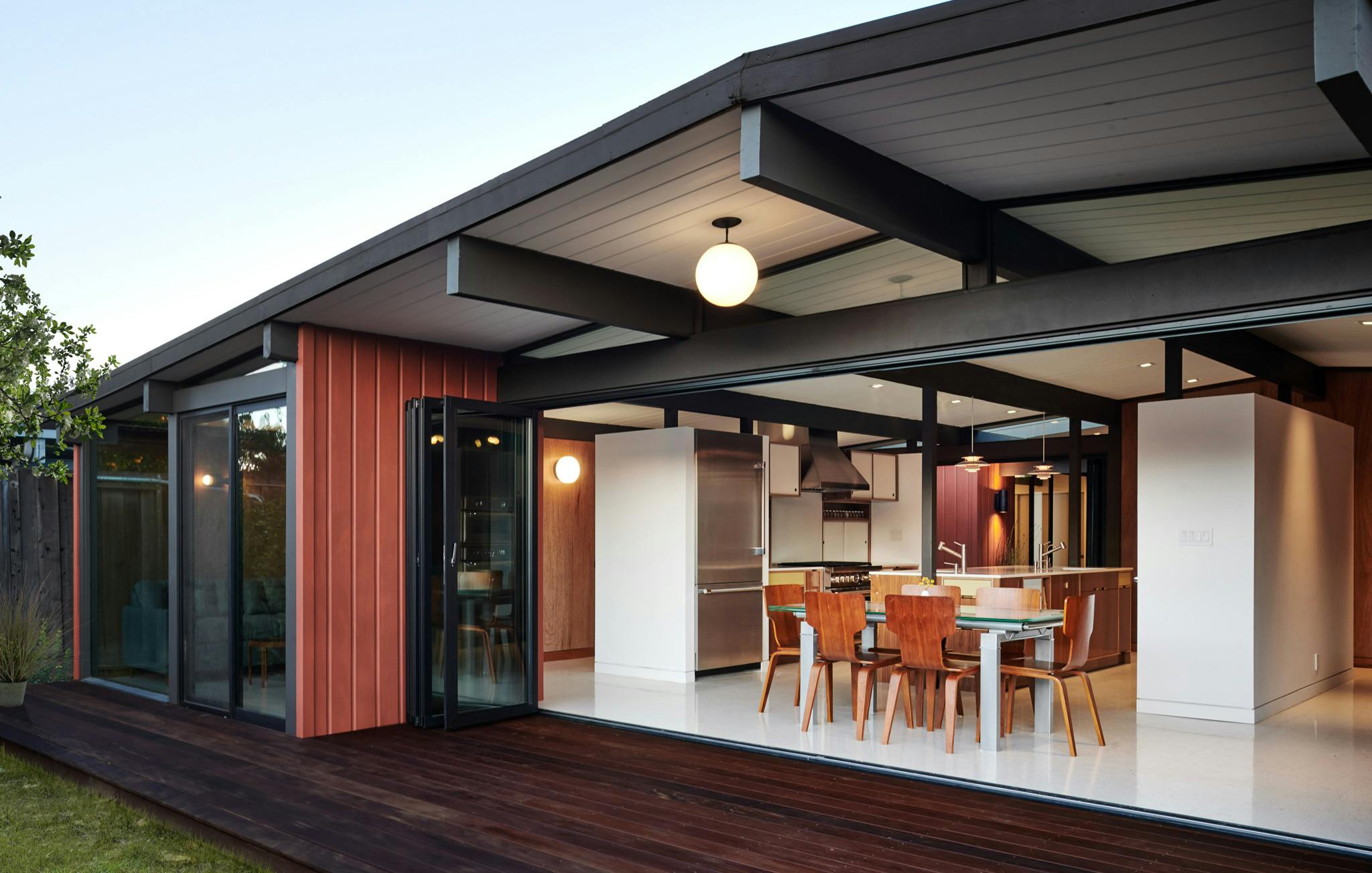 3. Iconic Eichler Opens to the Outdoors
Large windows and open floor plans are both elements of historic Eichlers. When faced with the prospect of a renovation, the homeowners of this Silicon Valley Eichler opted to enhance the existing open concept layout with large, dynamic moveable glass walls. While keeping the Mid-Century modern aesthetic intact, the moveable systems offer bright and airy interiors as well as seamless transitions to the backyard. Now, the main living areas seamlessly flow into one another and into the expansive backyard. The moving panels create a wide opening that facilitates transitions when entertaining guests or as the kids run in and out throughout the day.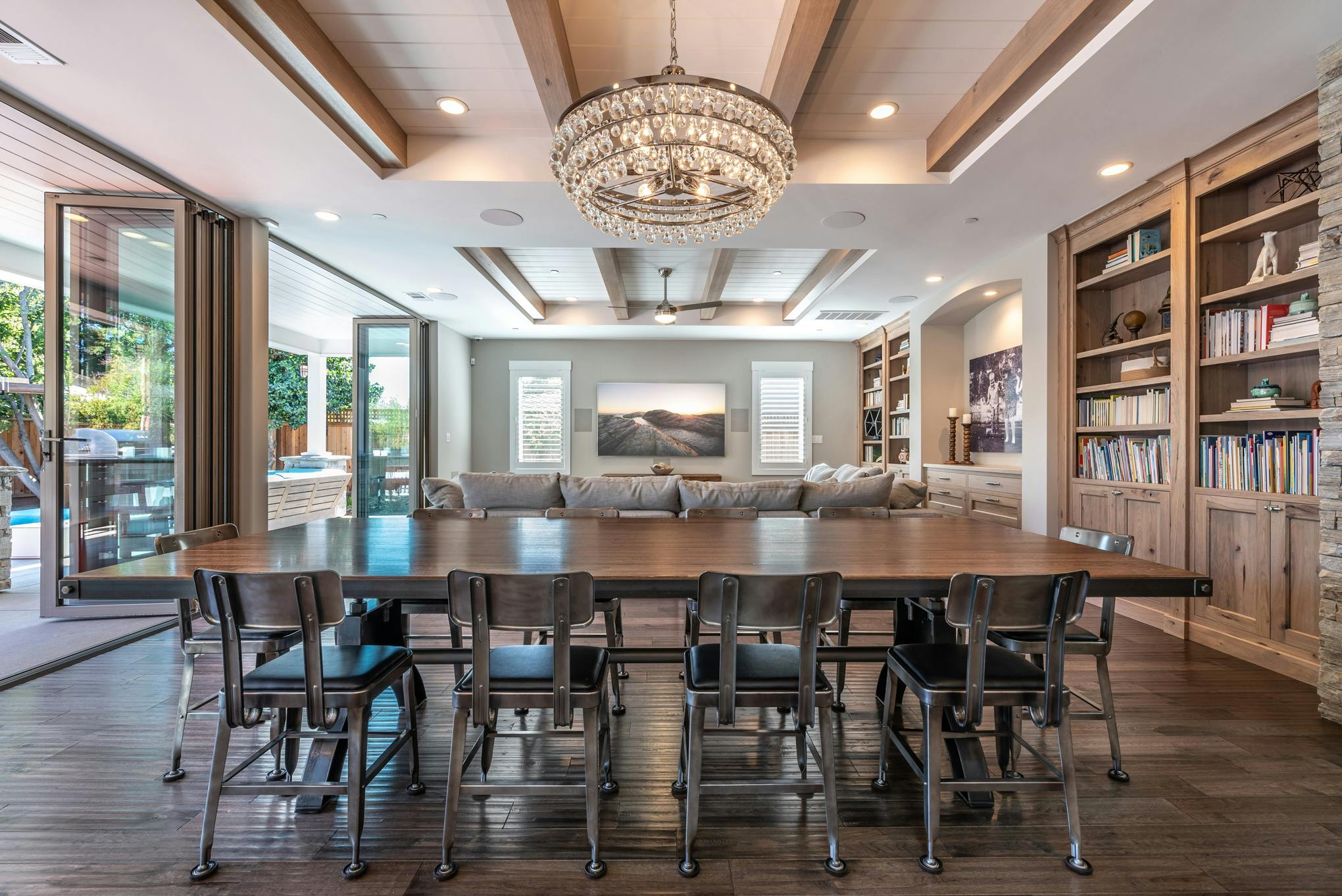 4. Disappearing Walls for the Ultimate Entertaining Experience
Talk about open concept living! This ranch-style residence leverages two NanaWall folding systems to achieve the ultimate objective of every living room remodel by completely removing solid wall barriers from three of their most utilized living spaces—the living room, dining room, and kitchen. A Kitchen Transition, window door combination, configuration facilitates a seamless transition from the kitchen to the outdoors mimicking an outdoor kitchen atmosphere and facilitating al fresco entertaining. The aluminum frames were customized with a neutral powder coating color to complement the warm interior design aesthetics for a more soft, cohesive look.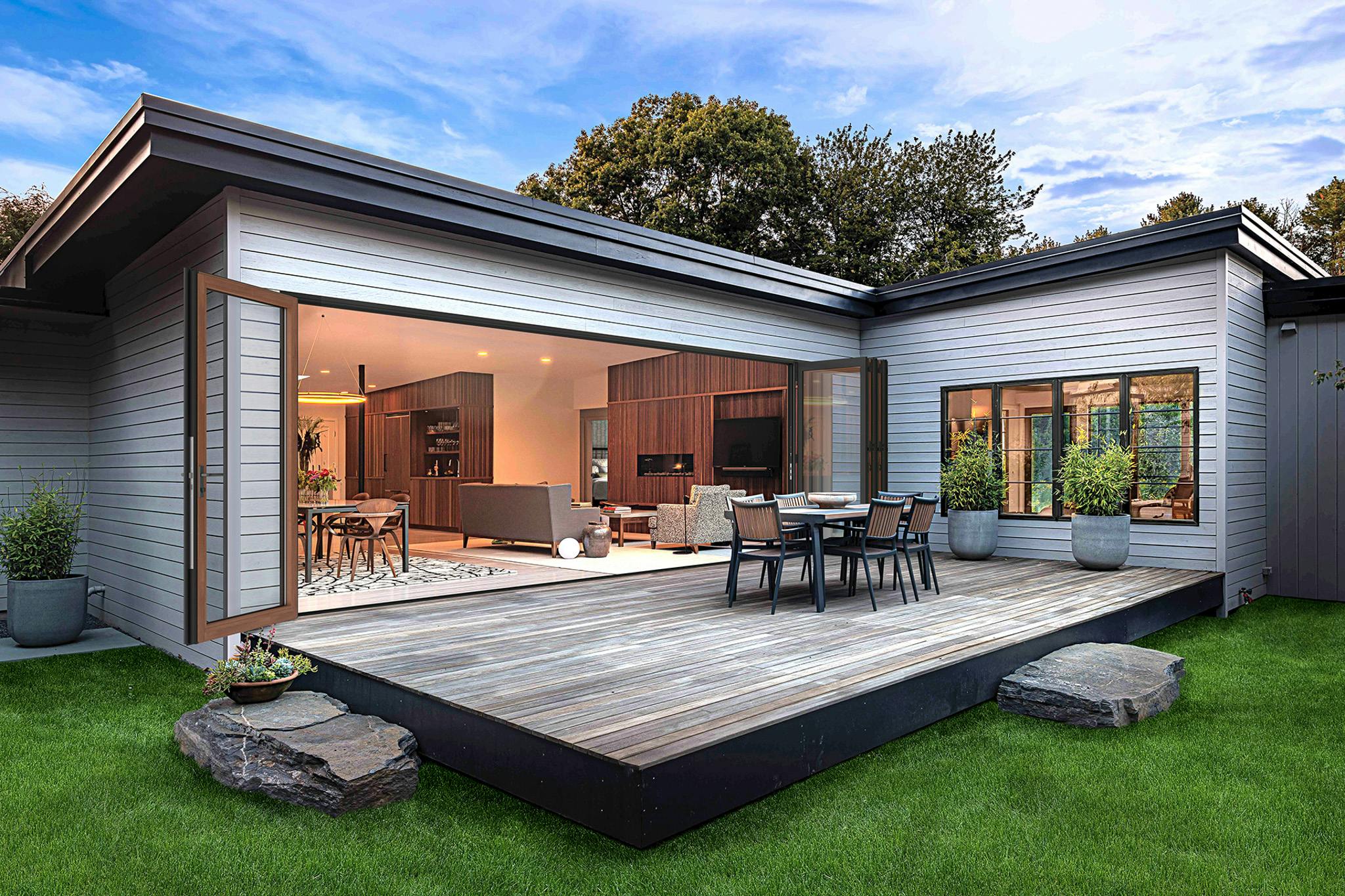 5. Clad Frames Offer the Best of Both Worlds
Compared to the conventional sliding patio door, the homeowners at this Maine home opted for a clad opening glass walls that extends the interior living spaces into an extensive deck. A specified swing panel allows for easy access between the indoor and outdoor spaces when the system is closed. On the outside, aluminum frames protect against the elements with advanced performance and low maintenance. On the inside, the timeless elegance of wood complements the interior décor with a touch of warmth and additional insulation. The best of both worlds combined in one Generation 4 aluminum clad folding glass wall system!
Final Thoughts
What will be your verdict? Is open concept design in or out? Whether you choose to implement an open concept layout or not, NanaWall opening glass walls are sure to enhance any interior living space with the indoor/outdoor connection. Enhancing the functionality of your home lies in finding flexible design solutions that can accommodate your everyday lifestyles. Minimal frames and large glass panels give way to more light, fresh air ventilation, expansive views, and unobstructed transitions to outdoor living spaces. Everything you could ever need to elevate any floorplan.

Discover how other homes leverage both interior and exterior opening glass walls to create functional open concept living spaces in our extensive inspiration gallery!