Performance Driven Wood Framed Opening Glass Walls
By NanaWall Systems, October 21, 2020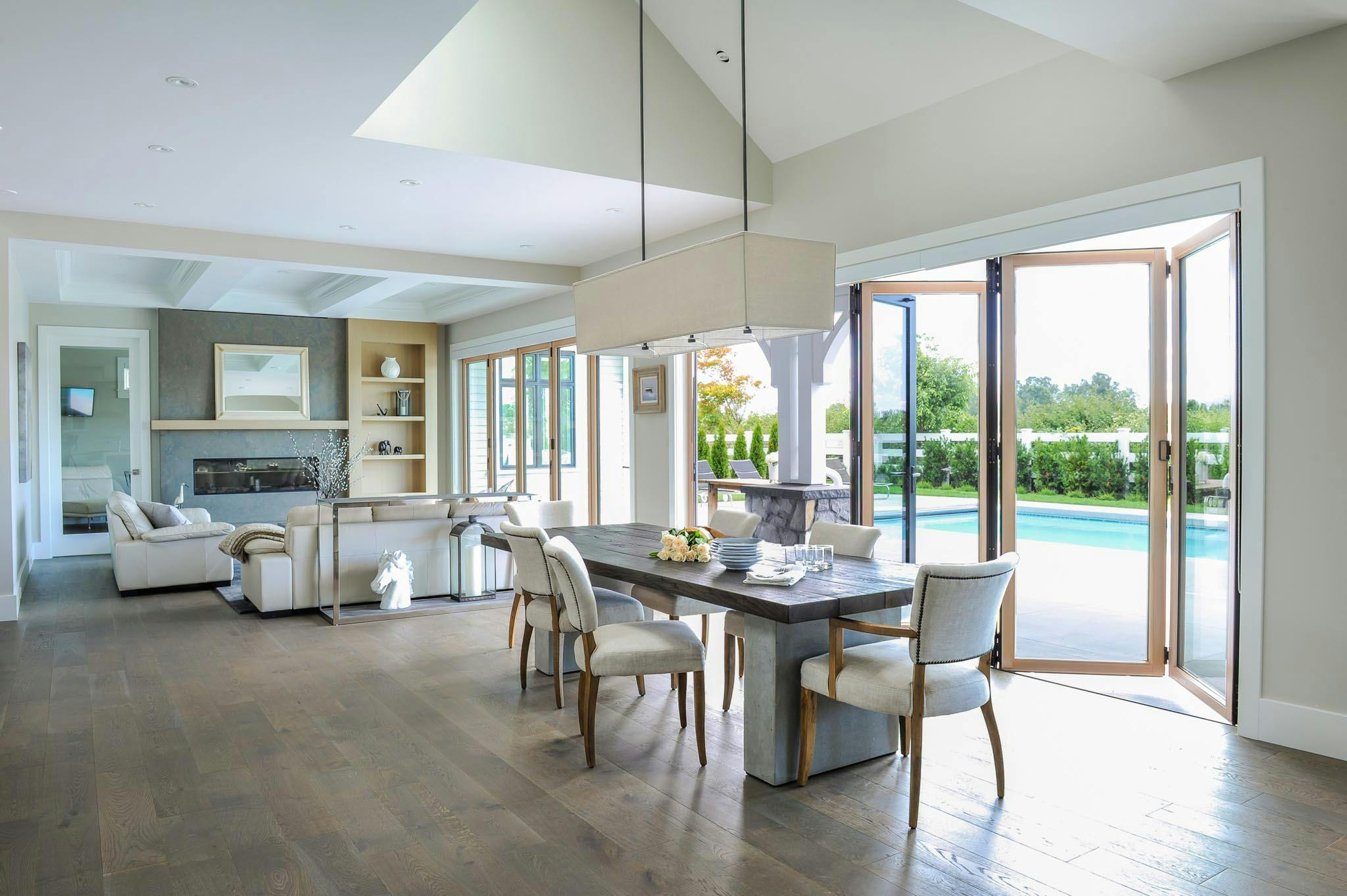 Wood framed opening glass walls combine the best of what the sturdy material has to offer with the innovative elements of NanaWall operable systems. Wood is a timeless material sought after for its durability, strength, and beauty, and despite its popularity within traditional homes it is an ever present staple within all home aesthetics. The naturally occurring insulative properties of wood paired with specifically engineered components to combat wind and rain ensure durability against seasonal extremes. Find design inspiration in the projects below featuring NanaWall Systems' weather performing wood framed opening glass walls.
A Quick Guide to NanaWall Wood Framed Opening Glass Walls
NanaWall wood framed opening glass walls are made from solid natural wood, cross-grained, and triple laminated for strength. These German engineered products offer clean lines and warm aesthetics that can match any architectural style and application, whether it be a commercial or residential application. Choose from standard wood options of Sapeli Mahogany, Pine, Meranti and Western Hemlock or the browse specialty wood options. To ensure longevity, eco-friendly water-based pre-treatment is applied to each solid wood system.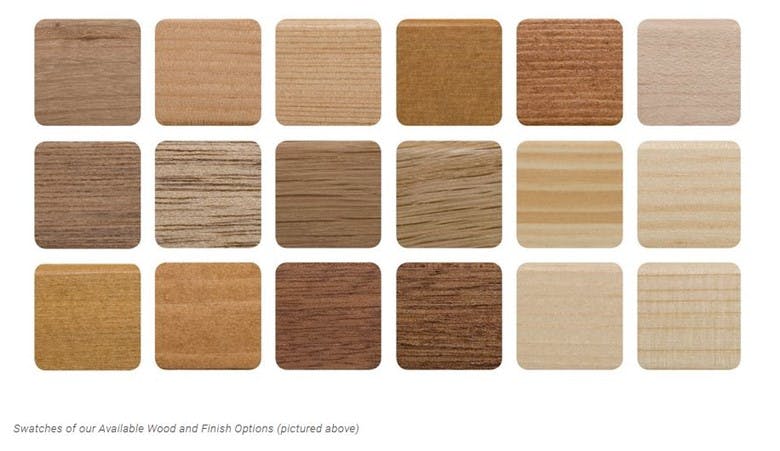 WD65 Wood Folding Glass Wall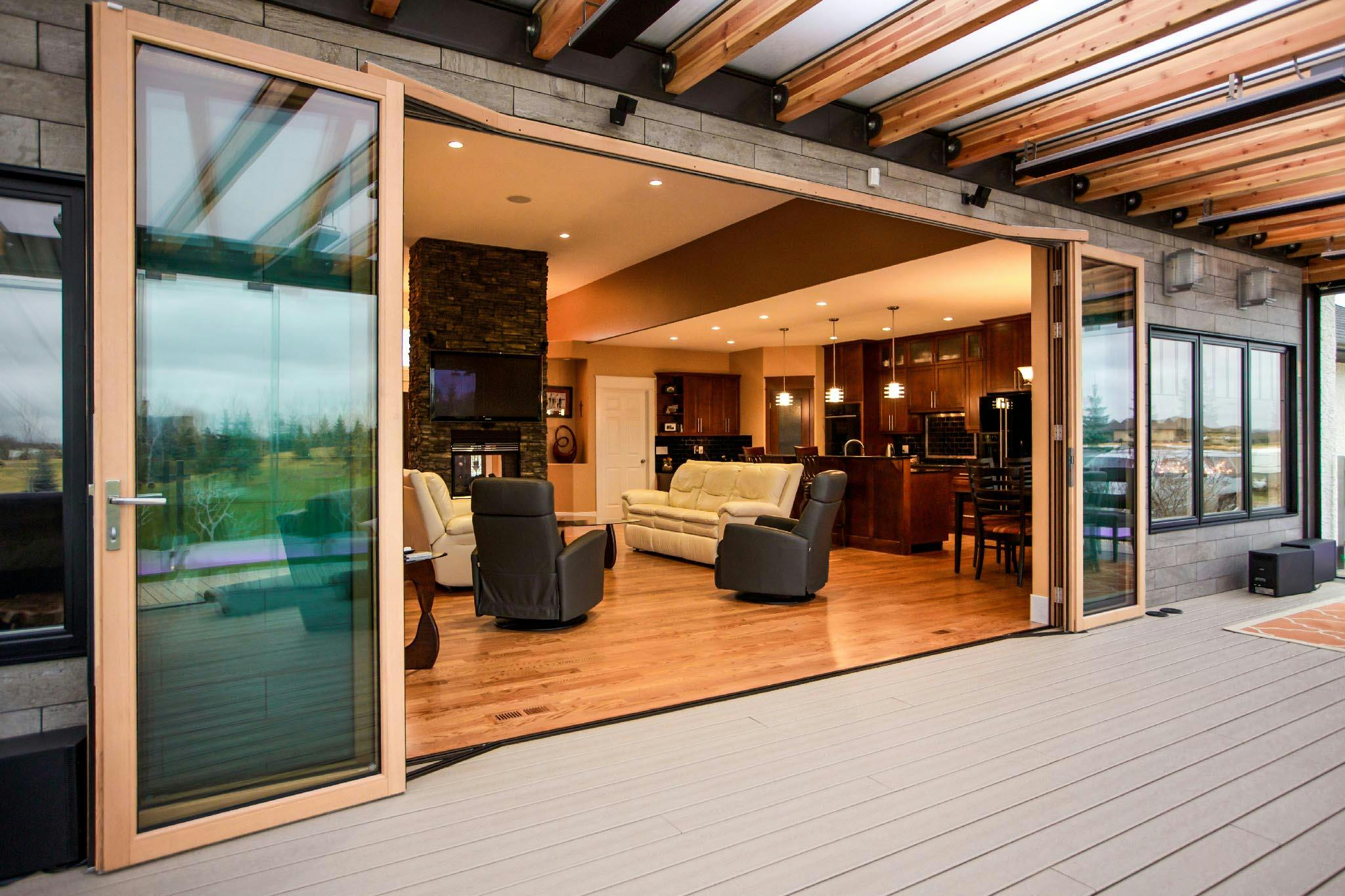 NanaWall systems' WD65 is a highly versatile system that features all of the standard configurations of a folding glass wall, alongside other specialty design options. This product is one of the only two systems that can be configured with FoldFlat® technology, where panels fold then pivot all the way back to stack parallel to the opening—eliminating barriers for an obstruction-free opening and maximizing space.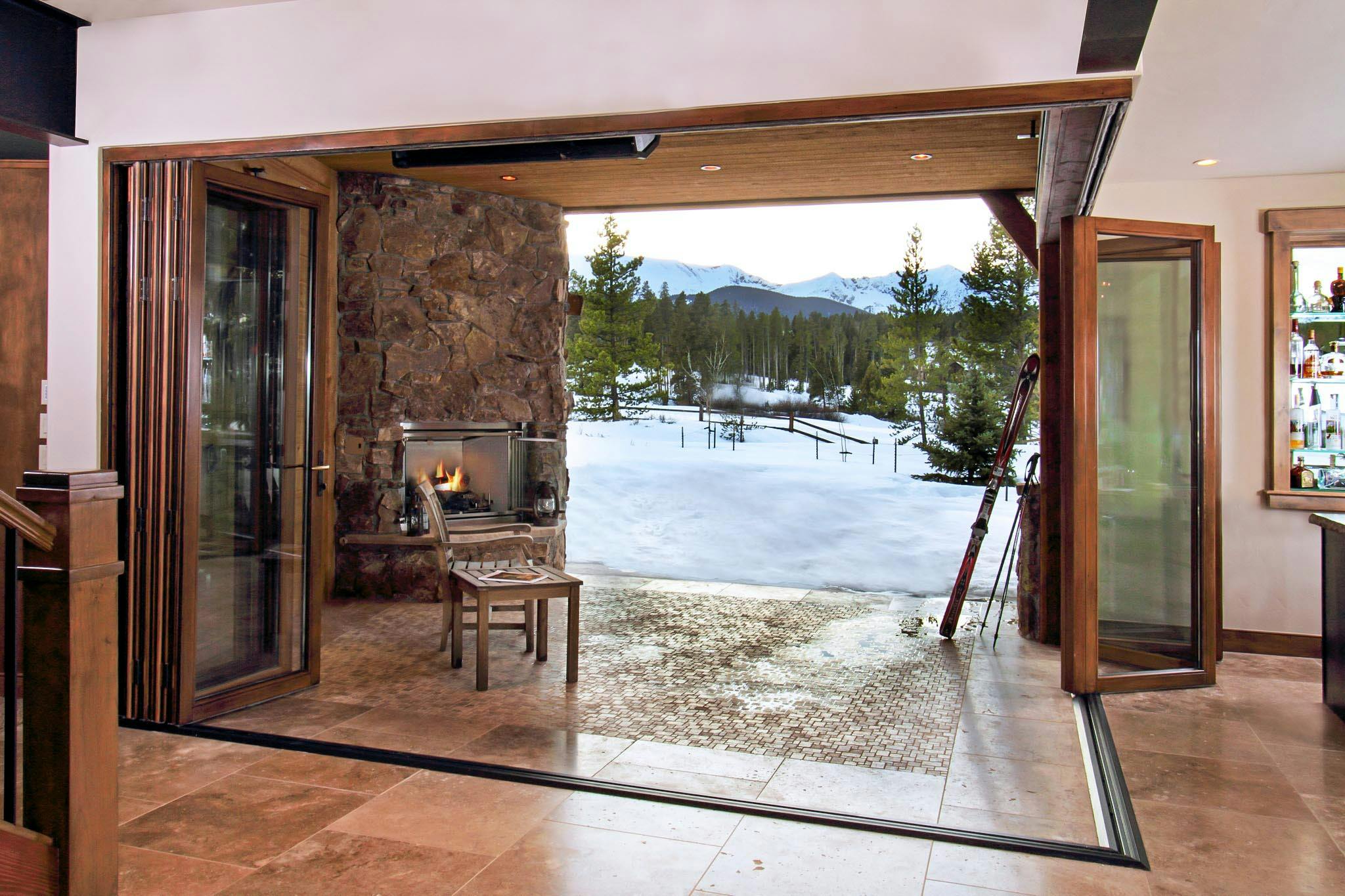 As a weather-performing wood folding glass wall, the NanaWall WD65 has been independently tested for air and water penetration resistance, structural deflection, and force entry. The versatility of this NFRC rated system can meet most design demands, including window/door combinations, cornerless, and segmented applications.
WD66 Wood Folding Glass Wall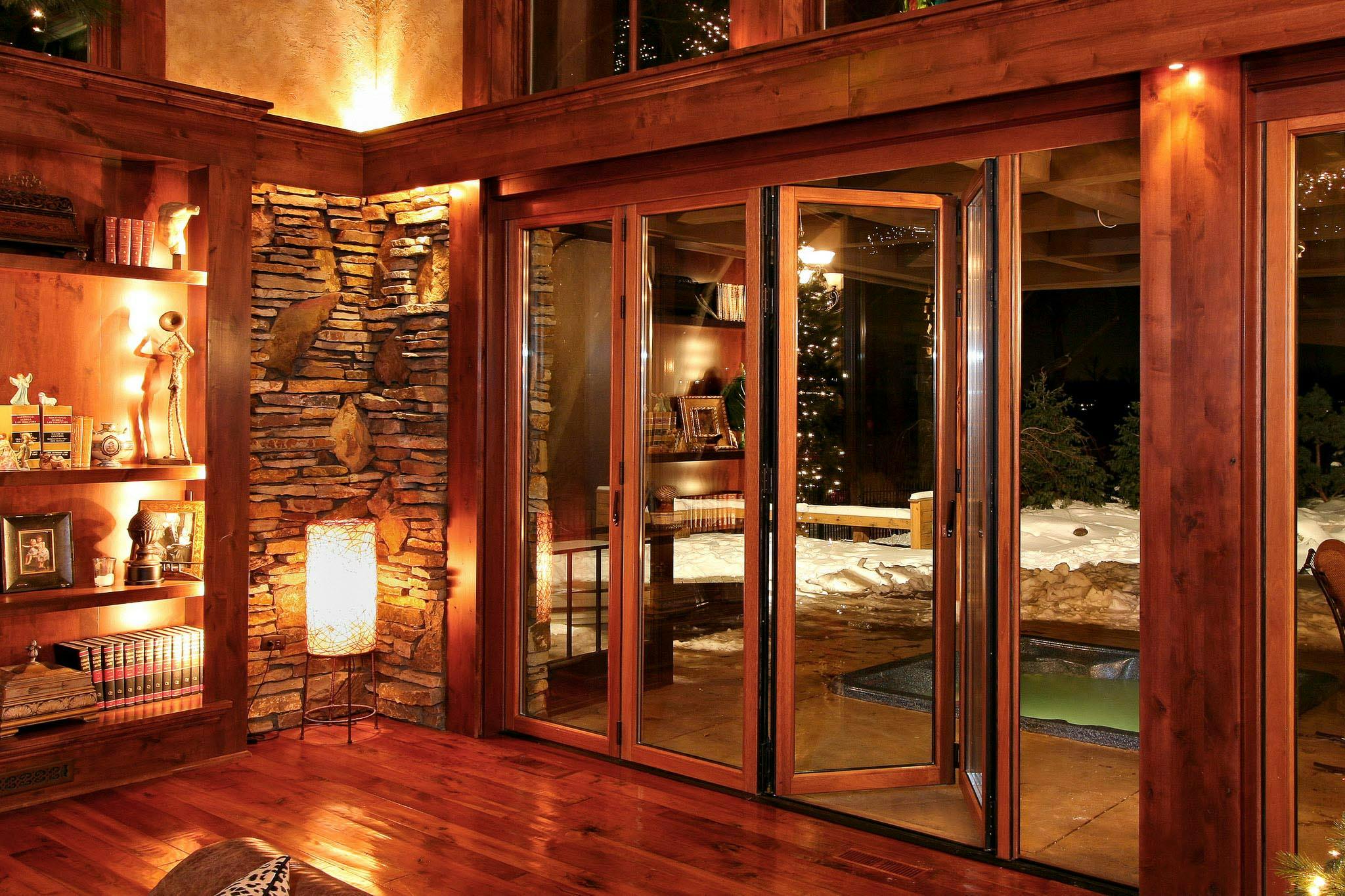 Achieve wider openings, picture frame like views, and enhanced weather performance with the NanaWall WD66 wood framed opening glass wall. As a top-hung system, the main weight is carried by the head track while the customizable bottom track serves simply as a guide. The entire system has been tested to open and close over 20,000 times without failure. The system can be partially opened with configures seeing panels for quick and easy access when the wood folding glass wall is not fully open.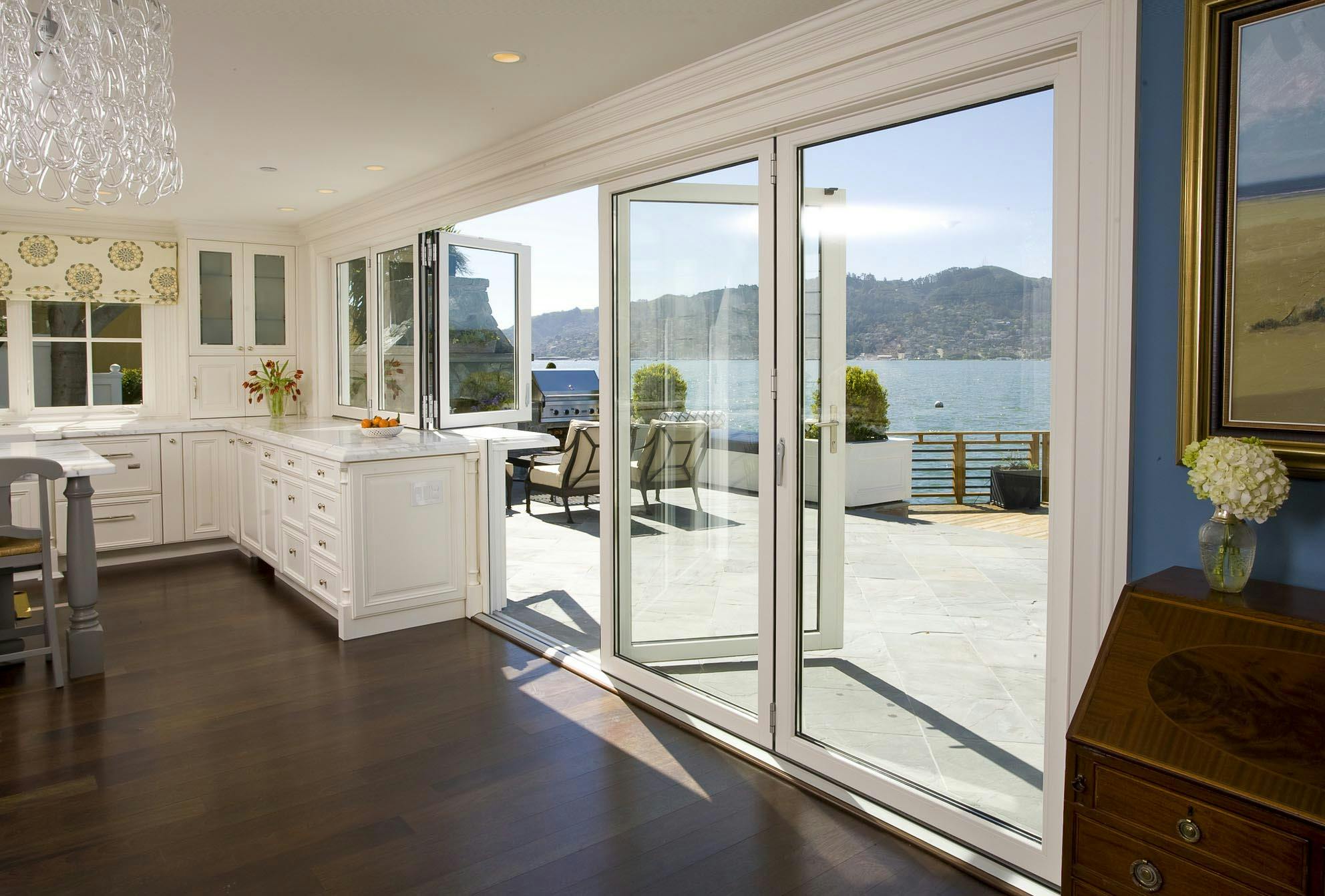 Special seals around the entire frame, between the panels, and even between the concealed adjustable hinges reinforces the performance and energy efficiency of the WD66. The NFRC rated system has been independently tested for air and water penetration resistance, structural deflection, and forced entry. This system can also be designed as a Kitchen Transition for an indoor/outdoor dining experience.
HSW66 Wood Sliding Glass Wall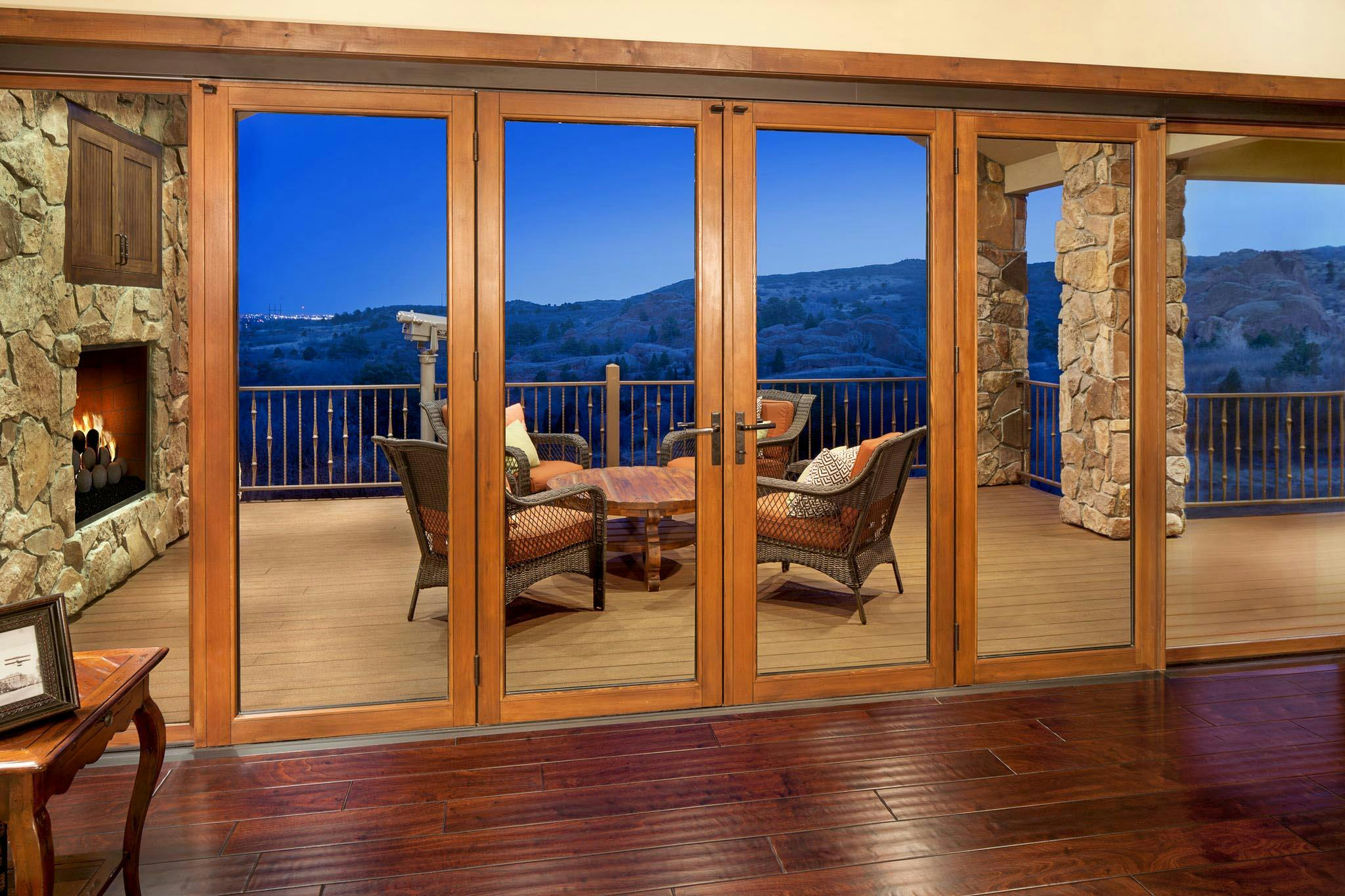 Achieve utmost design flexibility with this single track, solid wood sliding glass wall that features individual panels for multiple configurations. As a strictly top-hung design, the number of panels in a NanaWall HSW66 system only limited by the supporting structure of the application, and thus can reach wider openings. The enhanced horizontal roller and guide track design allows the panels to smoothly glide around corners and structural supports and can be configured to stack remotely within a pocket or outside the opening allowing for a completely disappearing wall.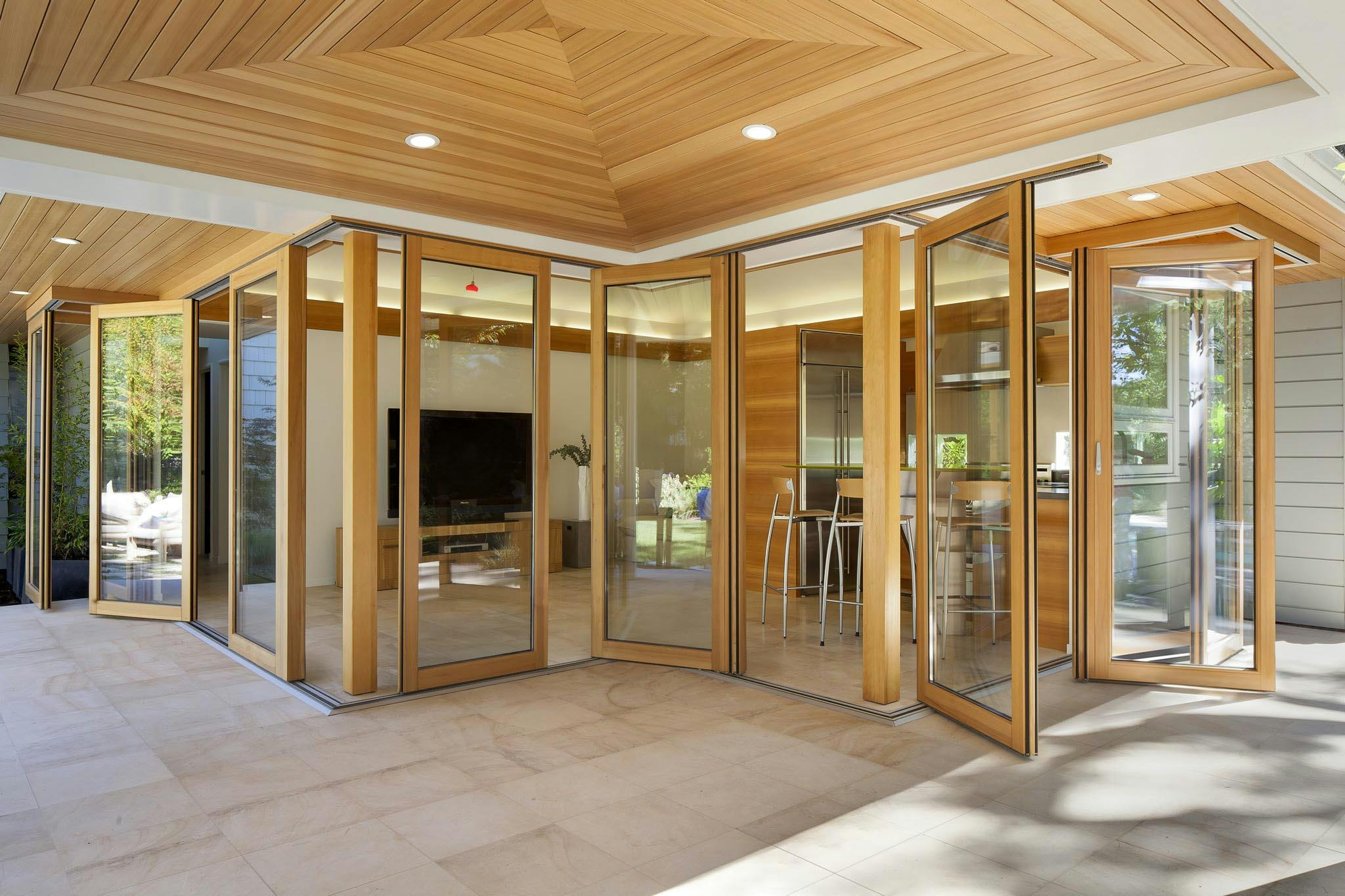 The HSW66 comes with a no floor track option and can instead be installed with adjustable floor sockets creating obstruction-free transitions for high trafficked areas. In addition to glass, and for further customization, this wood sliding glass wall can accommodate various materials to fit your design needs such as wood inserts, resin panels, or other decorative infill options.
Wood Vs. Aluminum—Why Not Both?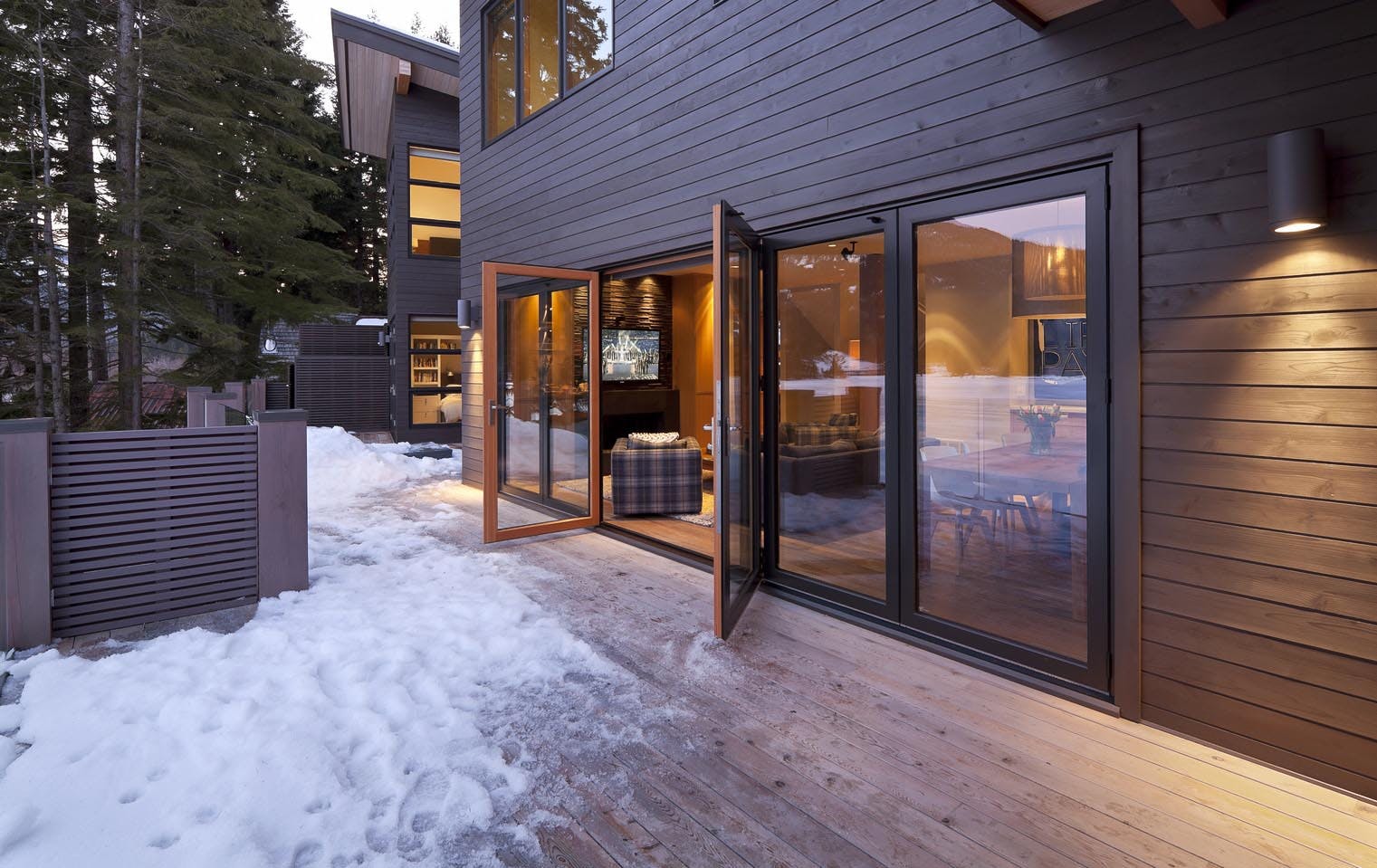 Now you can enjoy the timeless aesthetic of wood framed opening glass walls on the inside with the durability of aluminum on the outside. Aluminum clad system WA67 is a top-hung system where the main weight is carried by the head track and the floor track acts merely as a guide. The exterior aluminum layer is attached to the wood with a ventilated rain screen to protect the interior wood layer from exposure to weather, ensuring the longevity of the wood. For ease of flexibility, this opening glass wall can be configured with a swing door to facilitate egress and ingress when the system is not fully opened.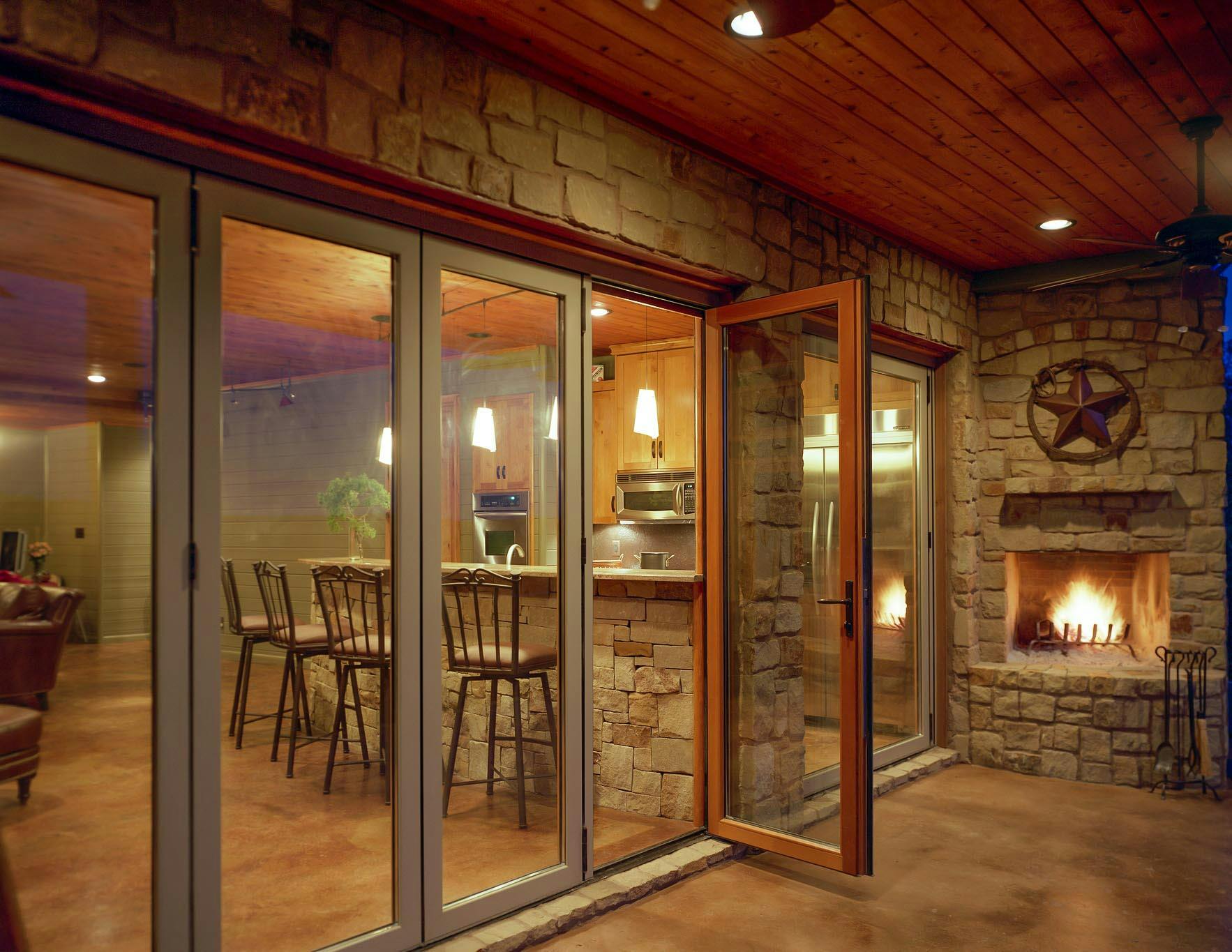 The WA67 was designed to perform in heavy wind and rain environments. NanaWall has independently tested the aluminum clad system for air and water penetration resistance, structural deflection, forced entry, and Life Cycle Performance with top-of-the-line results. With over 50 standard color choices for the aluminum cladding and four wood species for the solid wood interior, the WA67 can be customized to multiple aesthetics.
Final Thoughts
Have you got your eyes on wood framed opening glass walls? NanaWall systems has a product that can meet your design needs whether it be a folding or sliding wood glad system or if you are not fully committed to the idea, an aluminum clad opening glass wall. Sought after for its strength and durability, wood is a timeless material that will endure the passage of time and ensure longevity against the weather. Built with performance in mind, NanaWall wood framed opening glass walls have been reinforced with innovative design elements to ensure maximum weather and thermal performance in most climates.
For more design inspiration and other wood opening glass wall applications visit NanaWall Systems' extensive Photo Gallery!