Restaurant Design: A New Take on Outdoor Dining with Opening Glass Walls
By NanaWall Systems, June 22, 2023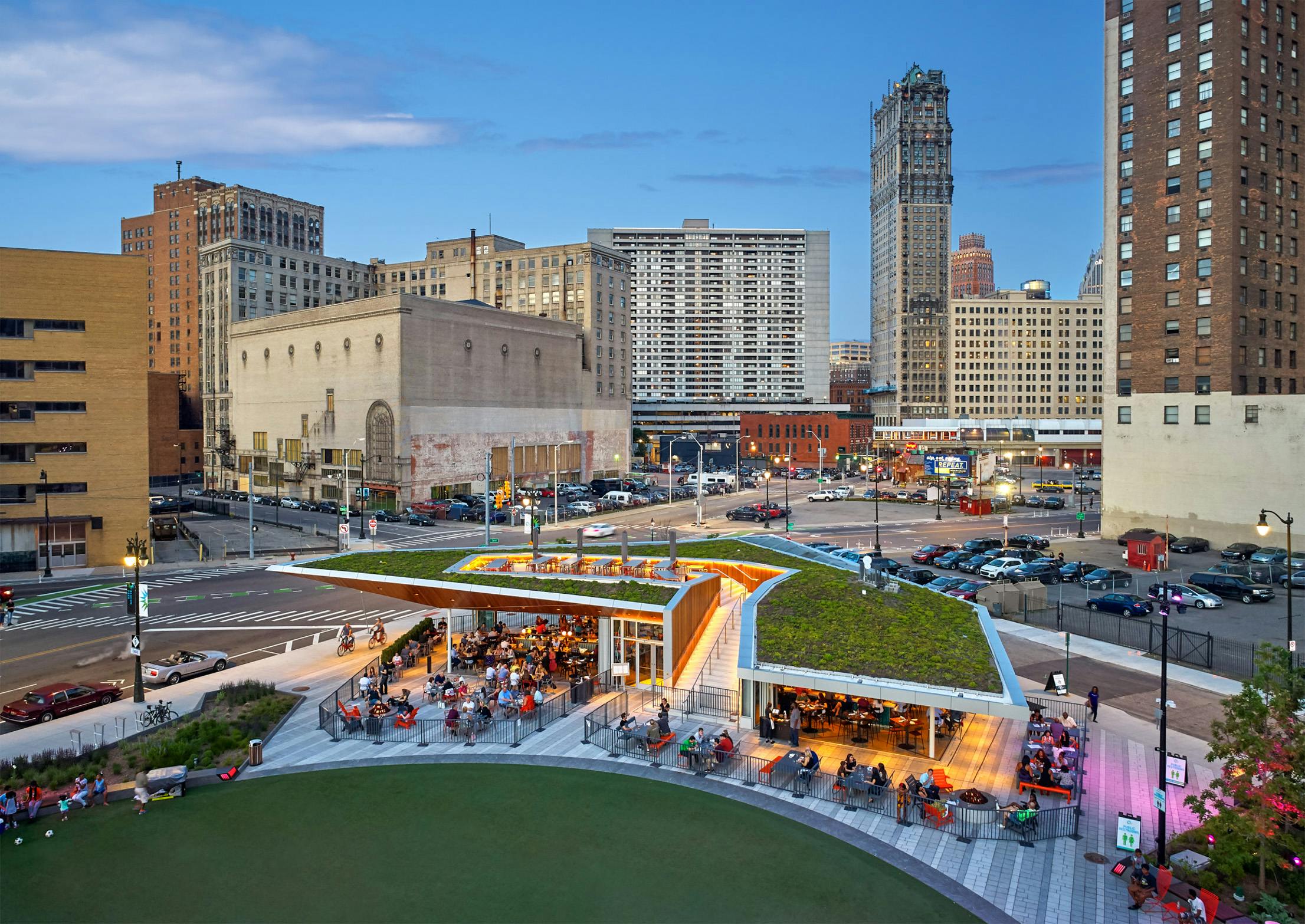 Seating inside or outside? With the nice weather season in full effect, restaurants can expect an increased demand for outdoor seating—or in some cases, window seating—from their patrons. Looking for a more authentic "dining out" experience, and with a heightened appreciation for health and wellness, restaurant goers seek a different atmosphere than dining at home. For restaurants, the importance of having an outdoor seating space translates into increased customer satisfaction, ratings, word-of-mouth recommendations, and the assurance of returning customers—all benefits that increase daily revenue and overall ROI. Let's take a look at how opening glass walls can help your restaurant re-invent the outdoor dining experience.
Opening Glass Walls: The Flexible Design Solution for Restaurants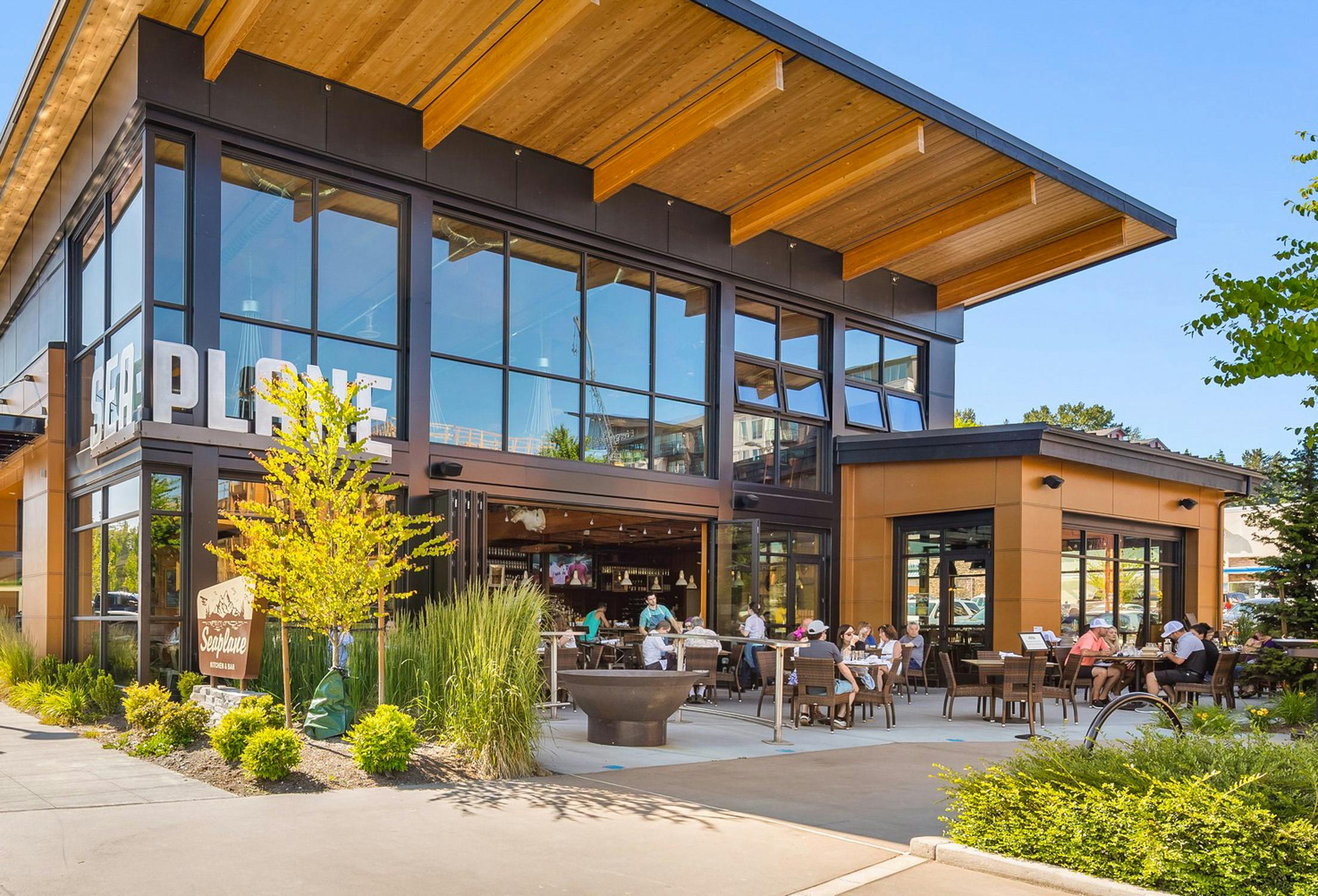 Outdoor Dining and ROI
Perhaps one of the greatest benefits of open-air seating availability is increased revenue. Imagine how many more tables you could fit by extending your square footage to the outdoors with a simple design solution like opening glass walls! Having indoor/outdoor seating options for your patrons will help set you apart from the competition while increasing customer satisfaction. When patrons feel comfortable and relaxed, they are likely to extend their visit and be inclined to order more food and drinks, making each table more profitable. Better yet, patrons are likely to recommend your restaurant to others, increasing your restaurant's popularity and overall revenue.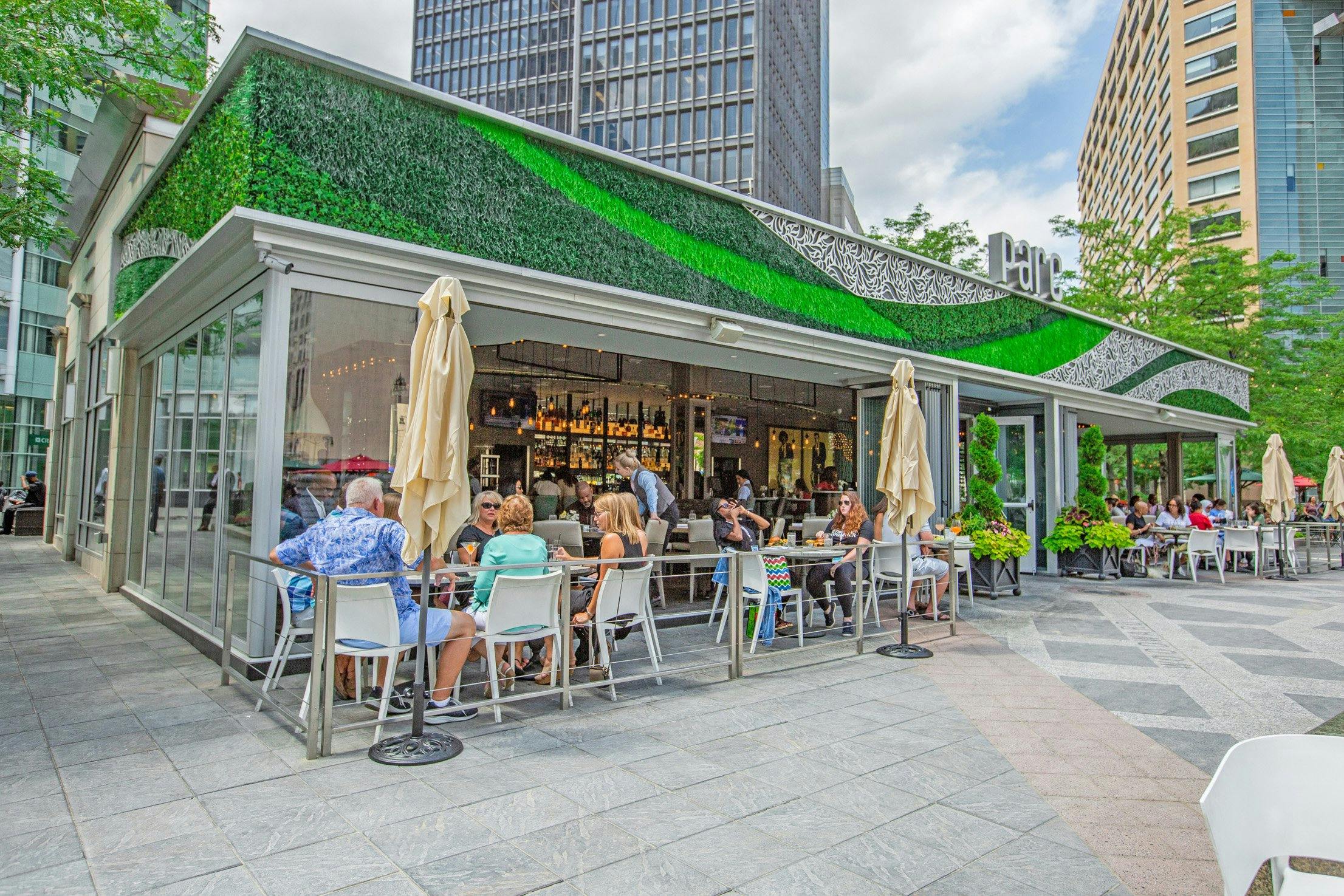 Health and Wellness Benefits of the Outdoors
Dining alfresco offers an immersive experience with the natural environment that cannot be replicated indoors. Natural daylight and fresh air have been linked to improved mental health and overall well-being—which could be a reason why people are naturally drawn to the outdoors in the first place. Even views to natural landscapes can significantly brighten moods and create memorable dining environments. Whether opened or closed, the thin-framed, floor-to-ceiling panels of moveable glass wall systems offer exceptional views of the outdoors while reaping the health benefits of sunlight and fresh air ventilation year-round—all while enjoying your favorite meal. It's a win-win!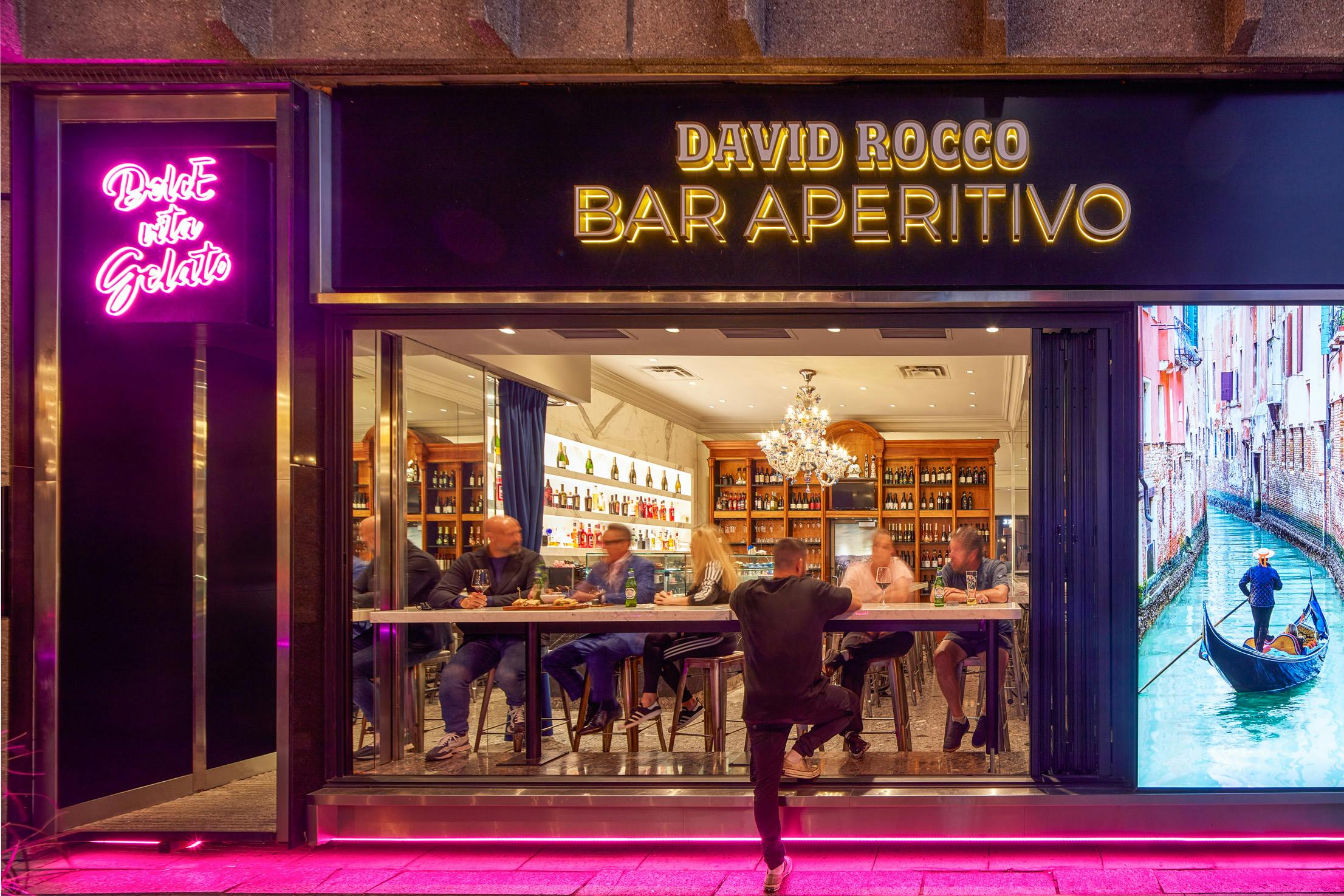 When Lack of Space Gets in the Way
It would be inconsiderate to assume that every restaurant has accessible outdoor dining space. Restaurants in urban areas or high-rise buildings may have little to no access to additional open-air space with many being limited to a few tables by the window. But what if that window could fully open to the outdoors? Moveable glass wall systems are being leveraged by restaurant owners to replace conventional windows and entire walls as a means of creating immersive indoor/outdoor dining environments. When outdoor space is not immediately available, these easily operable systems create ideal indoor/outdoor bar areas like the one pictured above for a similar feel to that of dining alfresco. In urban areas where sidewalk seating is mainstream, having a flexible opening increases visibility for waiters and passersby alike.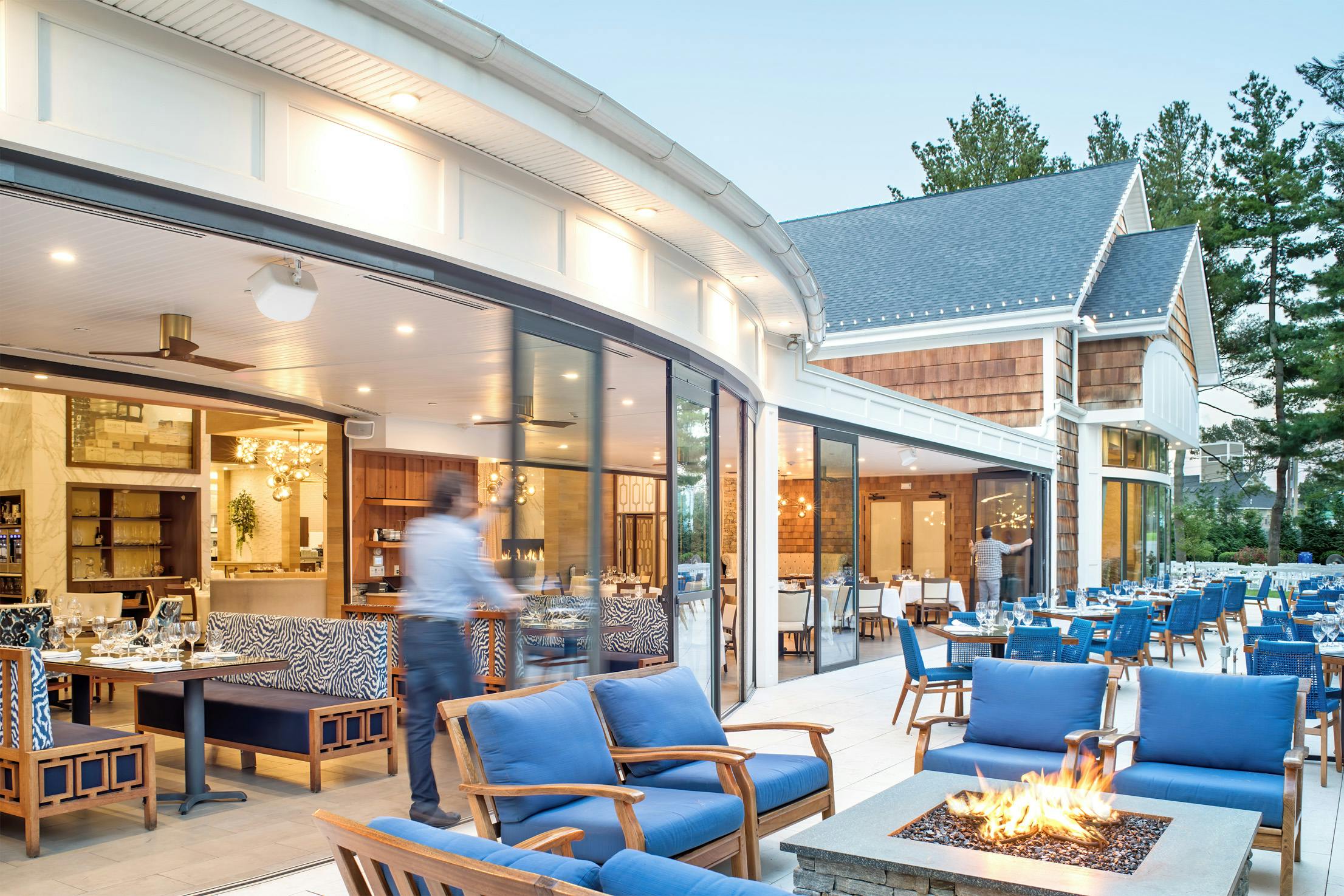 Increase Curb Appeal with Opening Glass Walls
What entices a customer to eat at a specific restaurant? Lure your patrons with memorable environments by setting the mood with glowing lights, greenery, and comfortable lounge spaces for a more luxurious, at-home feel. As we previously mentioned, a more relaxed customer is likely to prolong their visit and order more from the menu—increasing your daily revenue in the process. Alternatively, you can lure passersby with notable design and architectural features like transparent opening glass walls that allow them to peak at the environment inside. For example, what can be more appealing than a curved, sliding glass wall opening? NanaWall systems can be specified to various structural specifications like curved floor tracks and open corners for a more heightened curve appeal.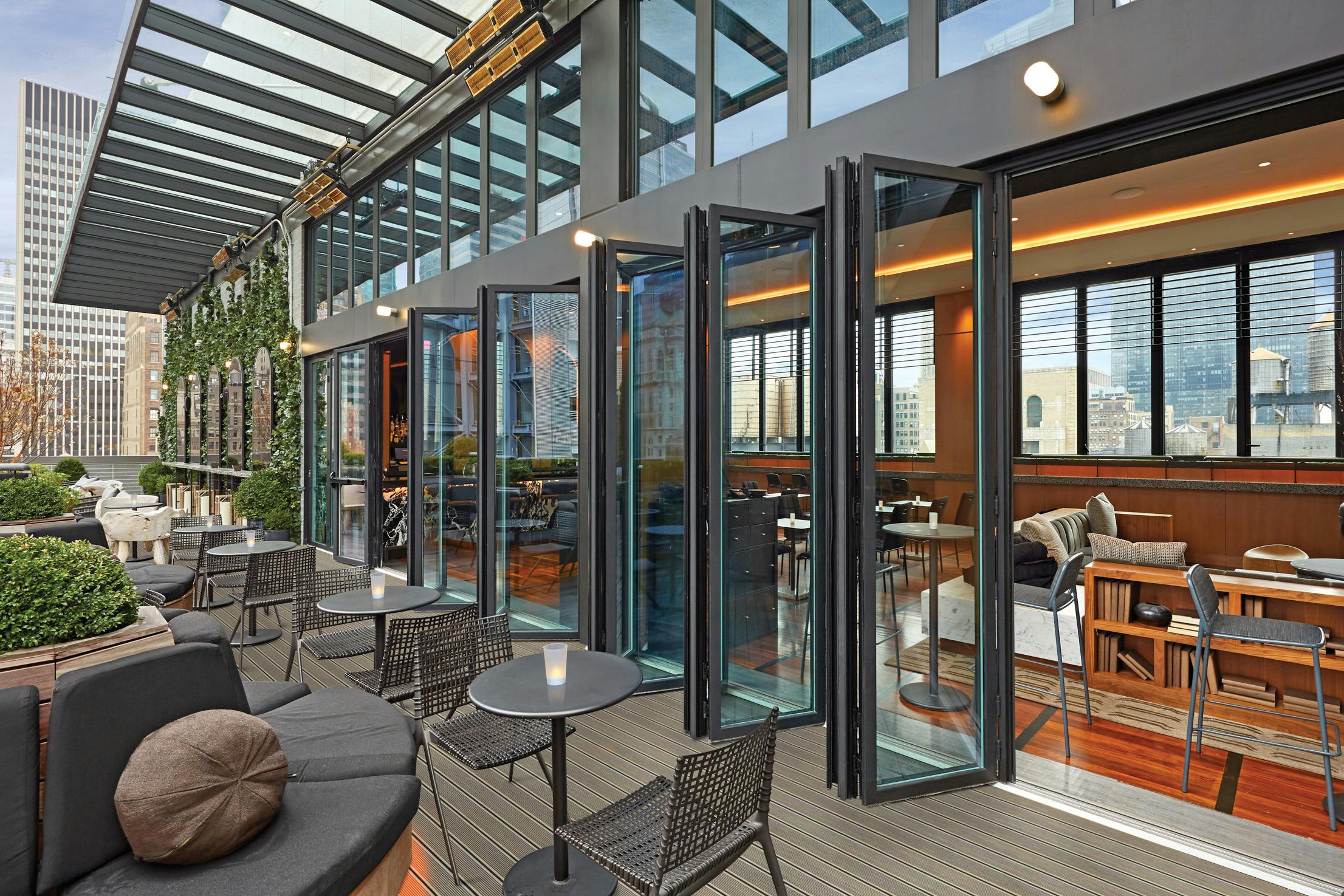 Weather Performance When Needed Most
Rooftop restaurant? No problem. NanaWall offers highly durable, weather-performing systems designed for high-rise applications that can withstand strong winds and harsh environments. Part of maintaining a profitable ROI depends on being able to serve patrons year-round regardless of climate or time of day. NanaWall moveable glass wall systems have been independently tested for air, water, operation, structural, forced entry, and sound control with excellent results, ensuring durability and performance when needed most. In addition, panels can be specified with double or triple glazing to maintain comfortable indoor temperatures year-round, even when seated right up against the glass.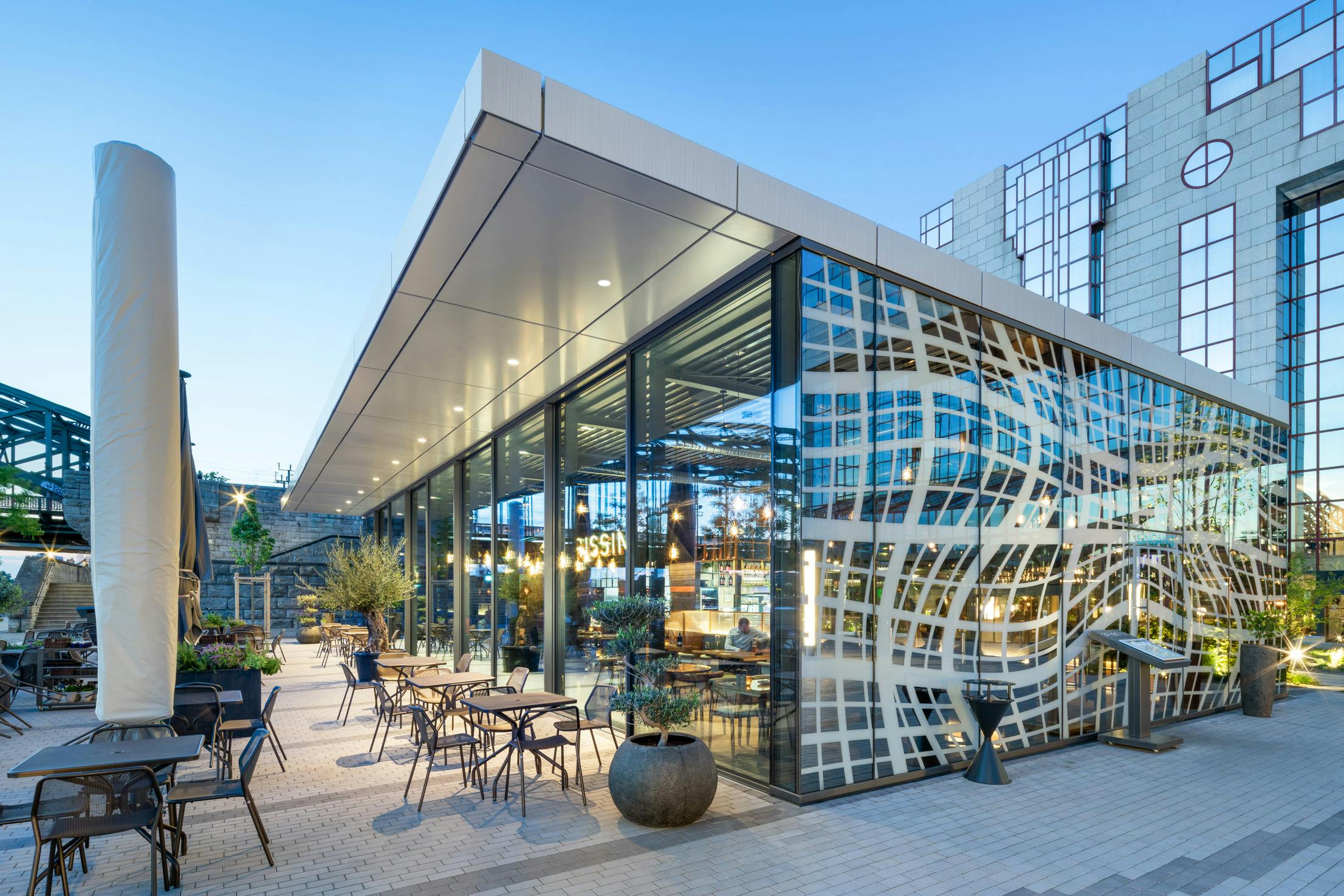 Customizable Opening Glass Walls for Every Brand
NanaWall moveable glass wall systems are customizable to the space and aesthetic needs of every restaurant and outdoor dining area. Choose between wood, aluminum, or clad frames depending on desired aesthetic. With over 200 powder coating options, frames can be customized to match your brand colors or simply add a touch of flare to your restaurant. To facilitate transitions when the systems are kept closed, swing doors, with or without kickplates, can be specified on each system. NanaWall swing doors are tested to 500,000 opening and closing cycles and can be specified with ADA-compliant and water-rated sills, panic hardware, and door closers. In addition, glass panels can feature your business logo, business hours, contact information, or any other branded design. So, whether it be folding, sliding, or minimal opening glass walls, there is a system for every restaurateur.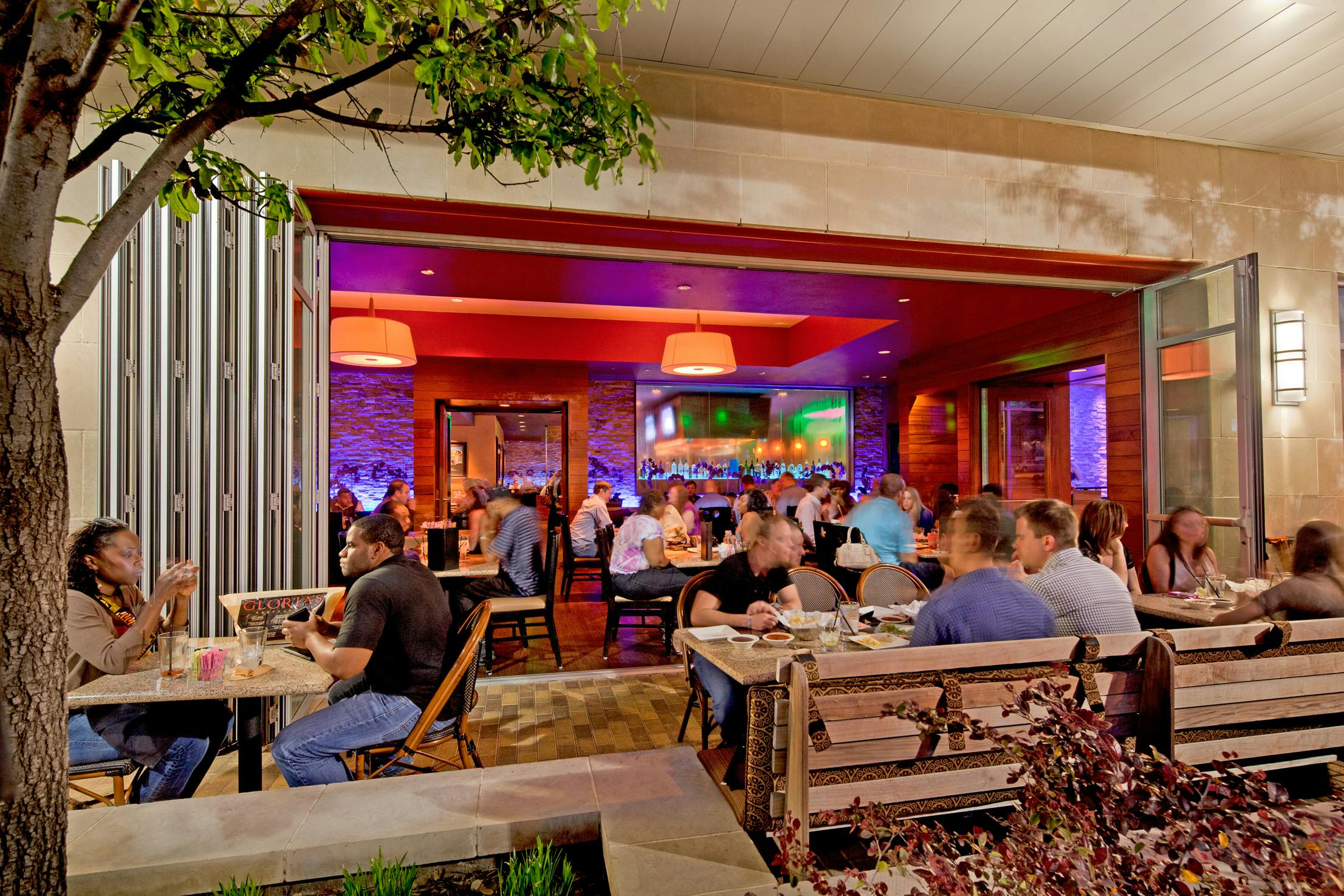 Final Thoughts
Are you ready to take your restaurant's outdoor dining experience to a whole new level? Consider the durability and highly functional benefits of moveable glass wall systems to create an alluring alfresco dining experience and ensure customer loyalty. The flexible nature of these systems allows any commercial space to immediately benefit from natural light, fresh air ventilation, and attractive dining environments. Having easily accessible outdoor dining options will not only help your restaurant stand out from the competition and ensure customer loyalty but will also increase your annual revenue in the process. So, what systems will you choose?
Discover how other restaurants are leveraging NanaWall opening glass walls in our extensive gallery of projects!