Summer is Coming: Tips to Uplevel Your Pool House
By NanaWall Systems, May 1, 2019
Pools are a backyard centerpiece and have been for some time. However, if you have a pool house, it's likely that you spend more time in the pool house than in the actual pool itself. Because the pool house is where more time is spent, it's logical to invest effort into improving it.
To make your pool house as enjoyable as possible, there are a few additions that enhance the experience:
Lounging Furniture
There are few better feelings than a nap under the sun after a dip in the water. Adding furniture to a pool house provides an area for rest. Find a couch made from durable, water-resistant material and place it in the pool house. Furniture also makes the pool house more suitable for socialization when desired.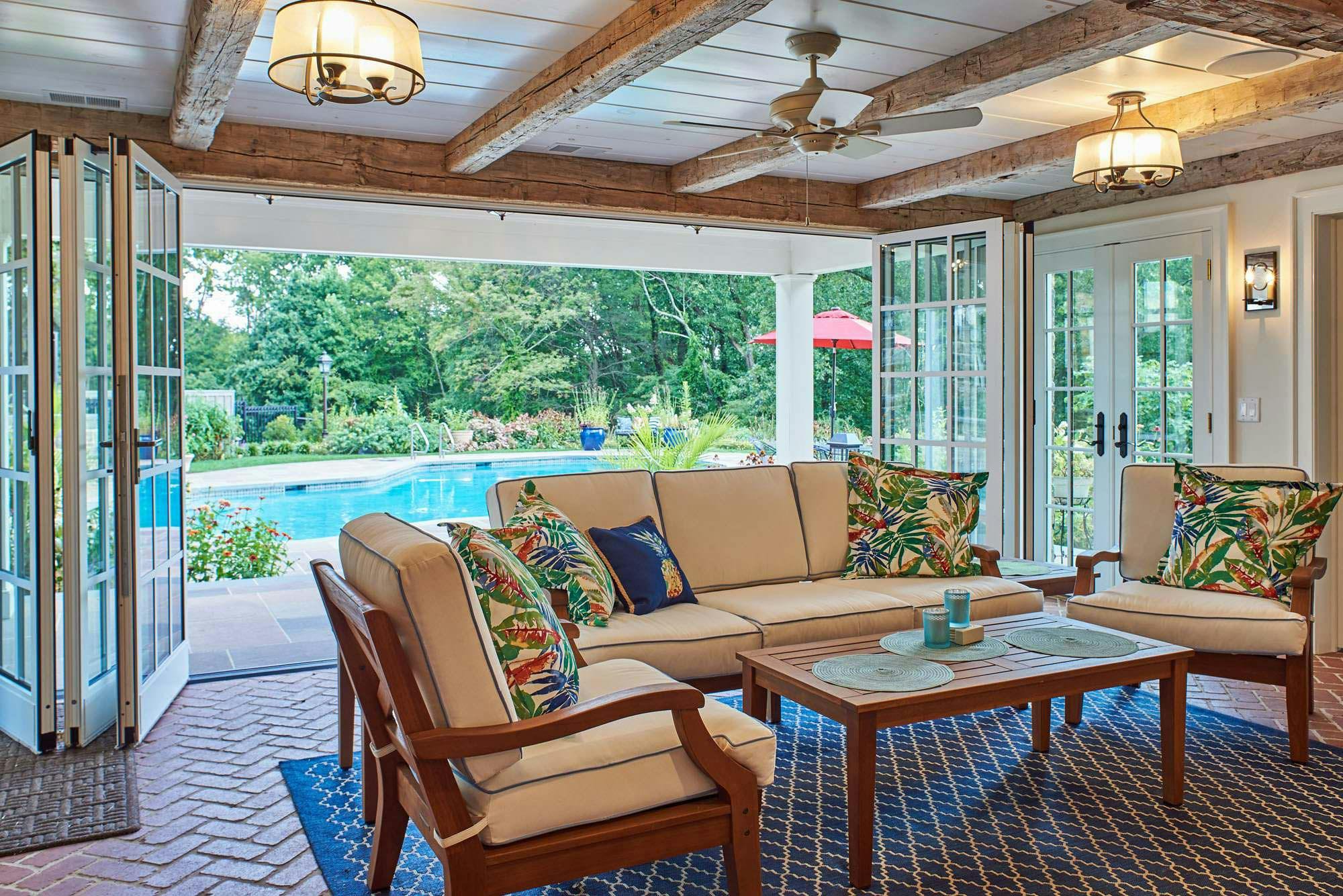 Kitchens
After a swim people may want to enjoy some food. A kitchen in the pool house is a benefit when hosting. Instead of running back and forth between the house and the pool area, one can cook in the pool house and only take a few steps outside to bring food to hungry guests.
The kitchen also doubles as a bar area. Pools and beverages are a great combination and bring the vacation feeling to the backyard.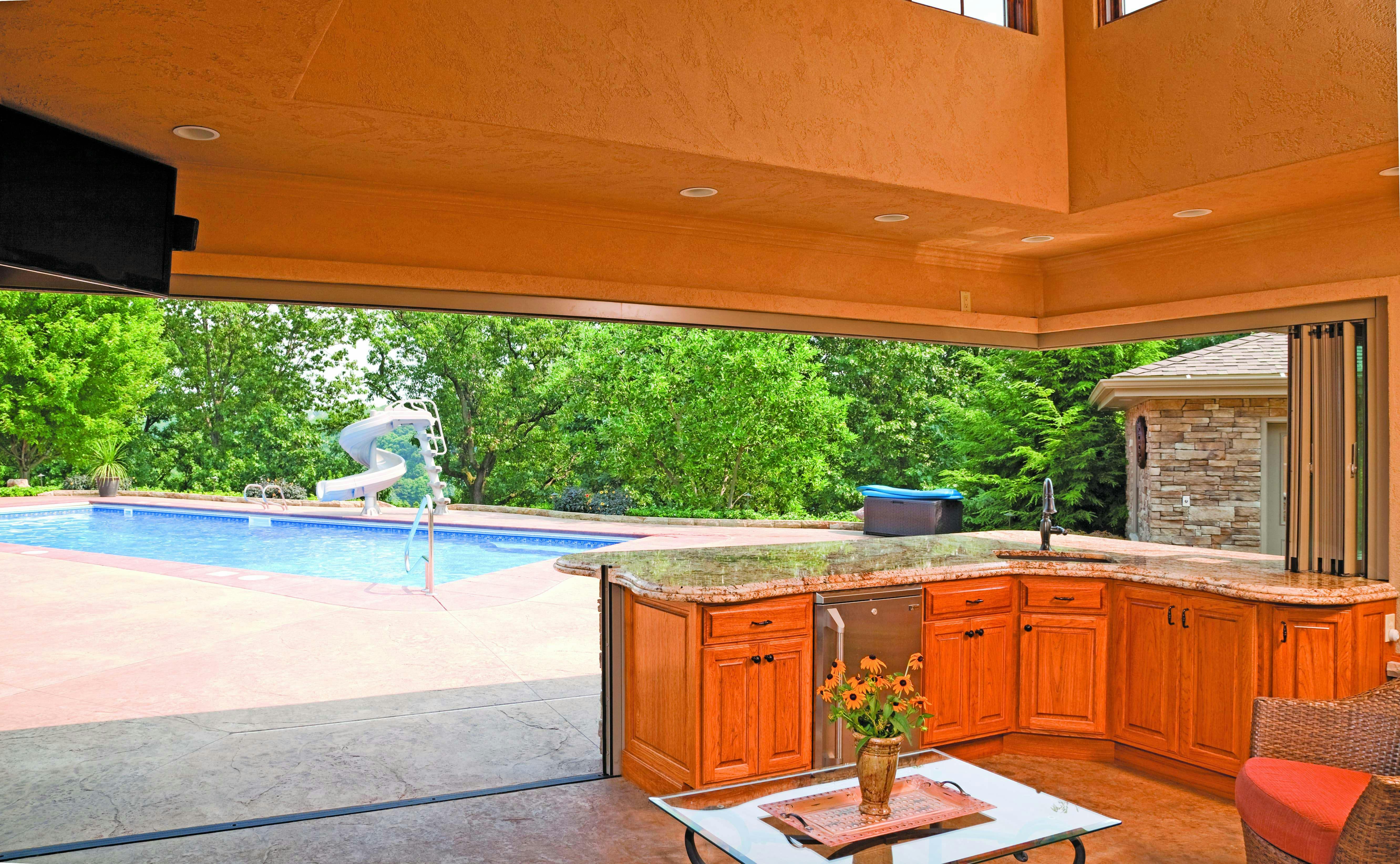 Large Opening
People in a pool house still want a view of the pool area and the surrounding environment. A large glass opening allows those inside the pool house to take in the scene and easily join in the action. NanaWall systems are part of many creative, beautiful pool houses. An open NanaWall system in a pool house gives the feeling of being outside even while still under the shade of the pool house roof.
Shower and Bathing Suit Dryer
Some people may want to rinse off after a swim in a chlorinated pool. Give them the option of including a shower in the pool house. Include a dryer that allows them to dry their swimsuit instead of having to carry around or wear a wet bathing suit.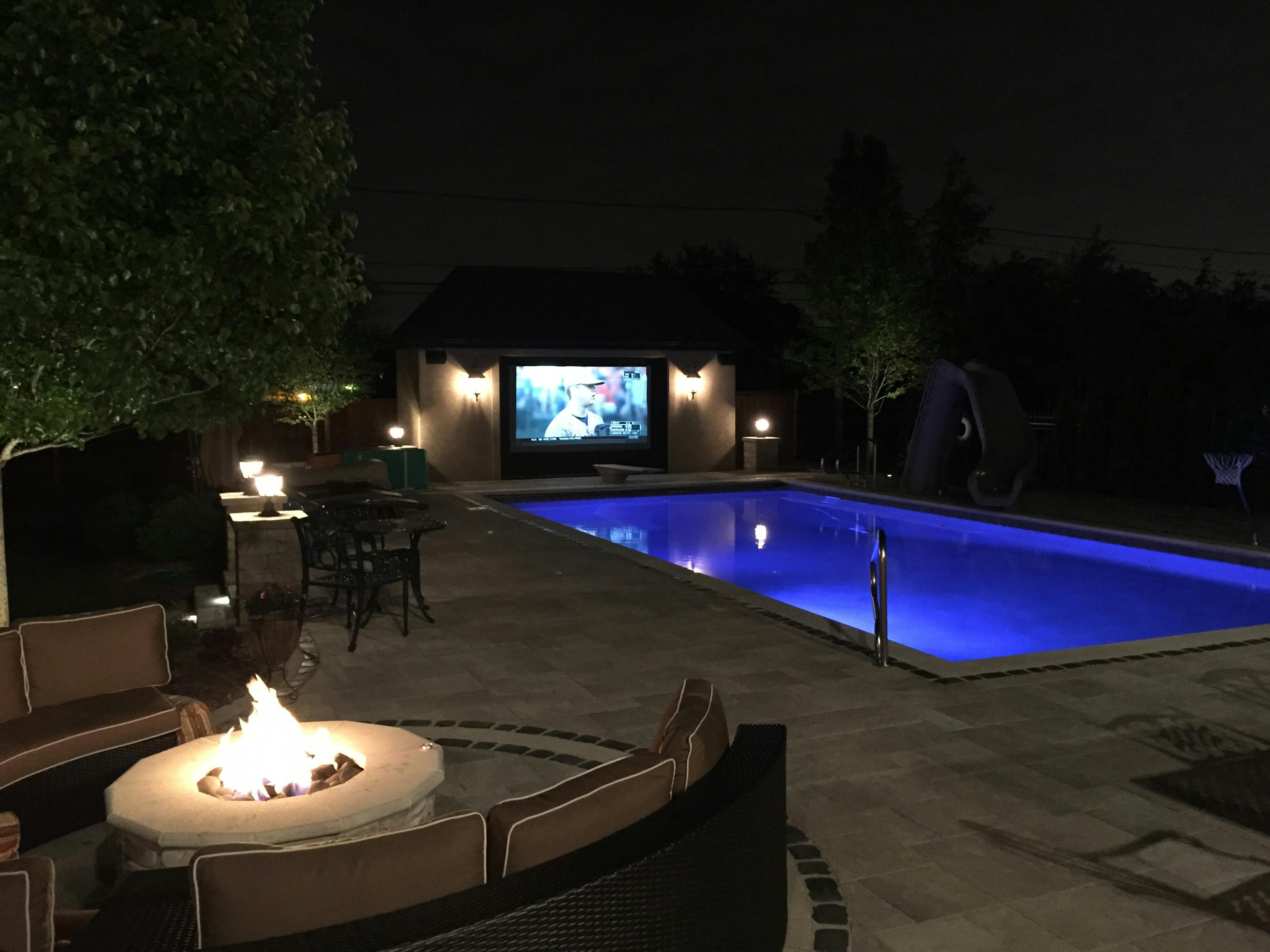 Television
TV is a welcome addition to any room. With lounging furniture already in the pool house, a television can give people entertainment. Whether its sports, a television show, or the weather report, a TV is the usual suspect to gather around; even in a pool house. If you have a gigantic TV, orient it properly in the pool house, and open a NanaWall system, the pool house transforms into an outdoor theatre.
Build Under the Balcony
If your pool house is already constructed; skip this point. However, if not, consider building a pool house under the balcony to make efficient use of space. As the picture shows, a balcony can act as a natural roof and using NanaWall systems the space can be enclosed. The result is a pool house with opening glass wall systems.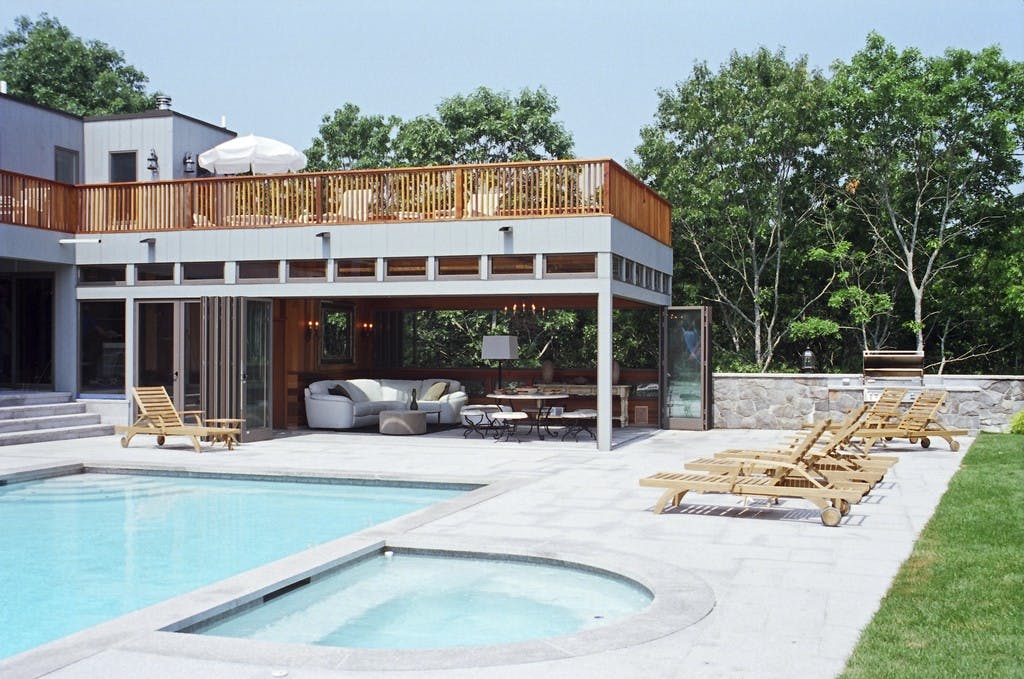 To learn more about how a NanaWall system can enhance your pool house and make it the best place to spend time, check out the application of NanaWall systems in pool houses.